If you're a pet lover, then including your fur baby at your wedding must be a dream! Pets are not just pets or even friends; they're family. Bringing them along and making them part of your special moments make it more fun and memorable. Not only are their cuteness a treat for the eyes, but they also entertain guests effortlessly! To grace your day with cuteness, here's a roundup of weddings and engagements that included the couples' "pawsome" friends!
The Best Dressed Pooch
Make way for the best dressed guest in the wedding! This pup stole ladies' hearts and surely did it in style.
[From: This Hong Kong Wedding Is All About Classic Simplicity / Photo: Jeremy Wong ]
The Most Adorable Bridesmaid
Step aside, ladies. Make some space for Ms. Poodle dressed in an adorable peach dress. She must be the most adorable bridesmaid of the day!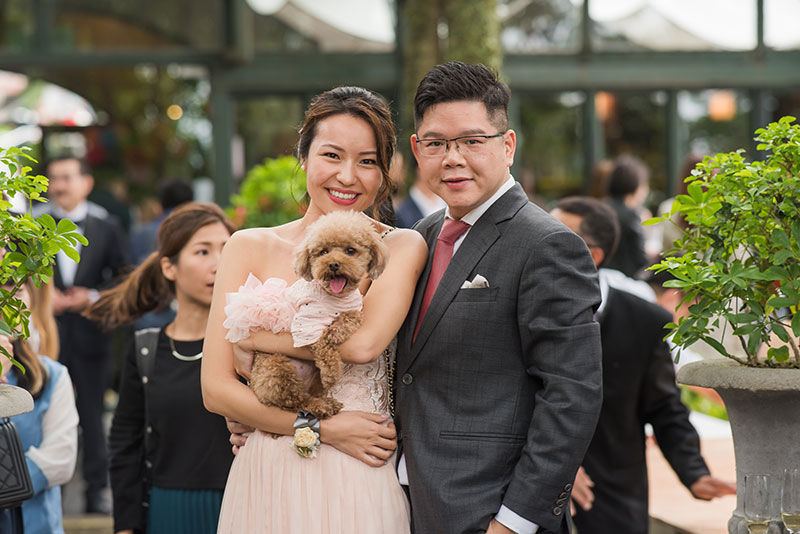 [From: The Beautiful Flowers That Filled Peak Lookout Made This Wedding Extra Elegant / Photo: Daniel Tam]
The Photogenic Lass

A dress? No thanks. A flower collar is enough for this naturally photogenic pooch.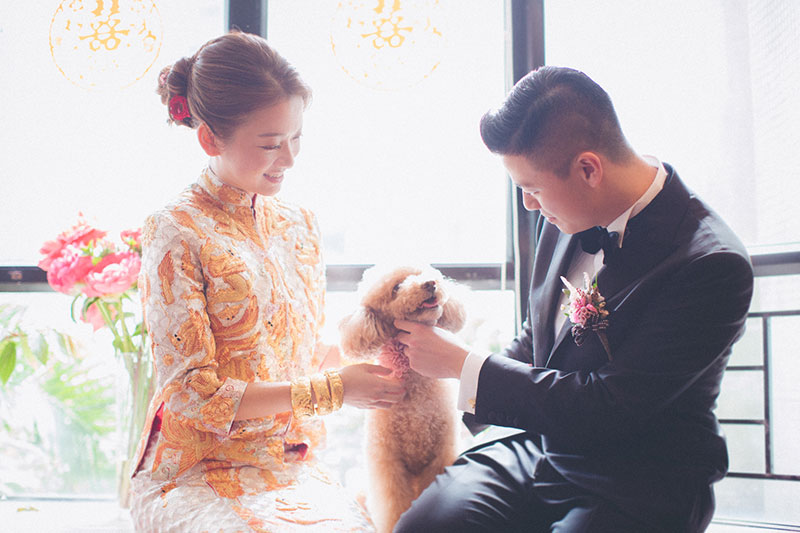 [From: Traditional Wedding with Gold and Blush Details at The Helena May / Photo: Hyvis Tong]
The Pomeranian Snowball
A furry little snowball is all it took to make this casual engagement shoot overly charming. Every angle with this beautiful dog looked so homey, fun, and elegant! He surely loves the camera, but the camera loves him more!
[From: This Couple Celebrated Their Engagement with Their Adorable Dog! / Photo: Donna Lam Photography]
The Fur-ever Babies!
They couldn't come to their parents' destination wedding, but they were certainly in for a family shoot when their parents got back. Looks like a very happy family!
[From: Family of Four / Photo: Isa Photography]
The Paw-fect Match!
Who said cats and dogs don't get along? They're looking just as sweet as the couple in this pre-wedding shoot.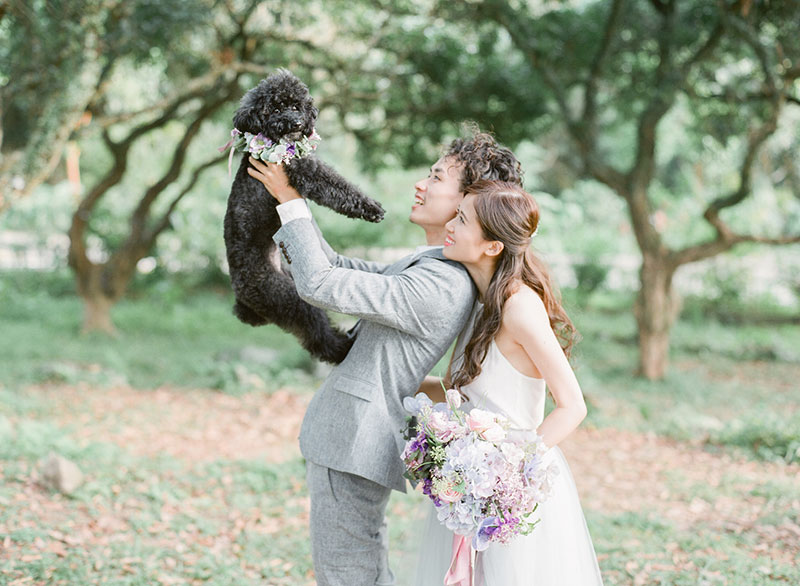 [From: Cute Animals Made This Pre-wedding Shoot So Adorable! / Photo: Amee Cheung]