Part of the Chinese wedding traditions is the giving of the cash gift (Pin Jin) by the groom to the bride's family. This is a groom's gift to the bride's parents and a symbolism of his gratitude to them for taking care of her, raising her, and extending their blessing for him to take her away and make her a part of his family. Today, we're going to take a closer look into this tradition. In case you still haven't spoken to your husband-to-be on the matter, reading this will be of much help to you. And if you already have, it's good to find out how else you can work on the negotiations alongside both your families.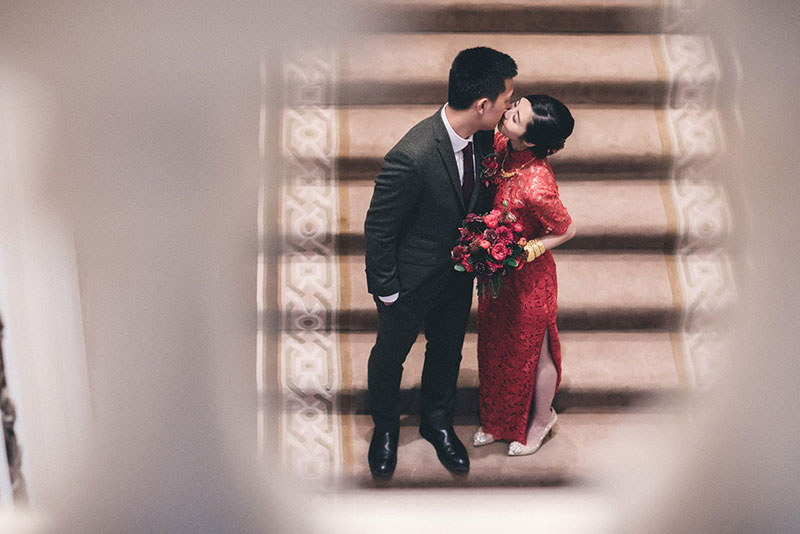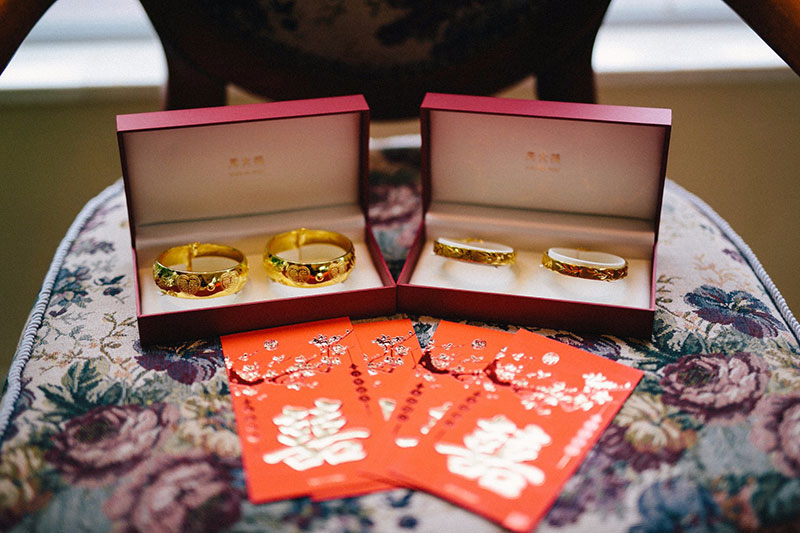 [Top: From Burgundy and Mint Wedding at Repulse Bay / Photo: History Studio , Bottom: From Cozy Rooftop Wedding in Hong Kong / Photo: Patrick Photography]
What amount should be given as cash gift?
There is no standard amount that is required or expected for the cash gift. Its amounts in Hong Kong Weddings can range from four to six digits. Common practice, however, is for both the bride's and groom's families to sit down and discuss the amount. This is the time for the bride and groom to also explain their plans after the wedding–they may want to buy property, start a family right away, or invest in a business. All these plans are taken into consideration when determining the final cash gift amount. When both families come to terms and are pleased with the negotiated amount, then the final price for the cash gift is set.
On the other hand, to keep the negotiation process simple, some couples and their families opt to agree on an amount equal to ten percent of the wedding expense, or one to three times the amount of the groom's income. The cash gift amount may also vary depending on how traditional the bride's family is–if they are, then the amount rises. If they're not as demanding, then the groom can provide other gifts in kind, along with an auspicious amount.
When giving cash gift, the amount given should be a lucky number to ensure good fortune! Most people favor HKD$8,888 to $38,888–these amounts symbolize prosperity and good luck.
What factors should be considered when determining the cash gift amount?
When negotiating the cash gift amount, the following factors should be considered.
Groom's or groom's family financial background
Whether the groom is paying mortgage of their new apartment
Whether the couple has plans for baby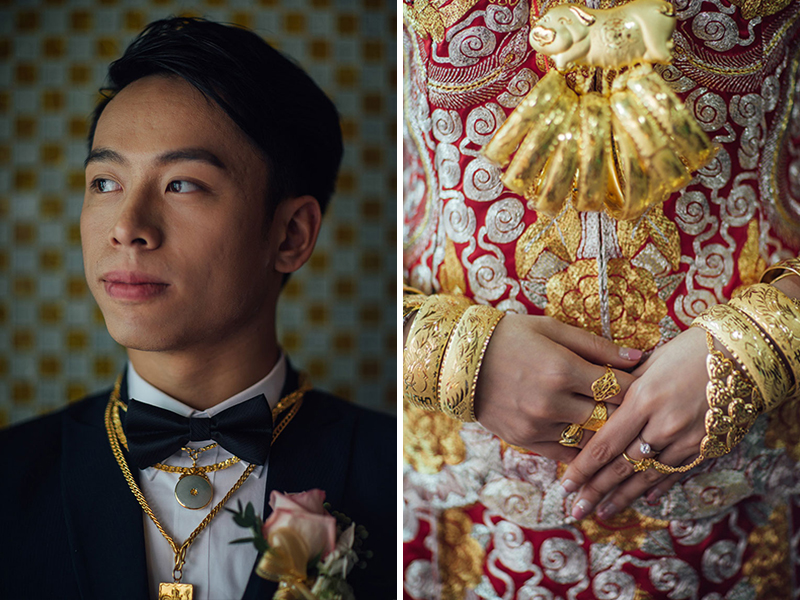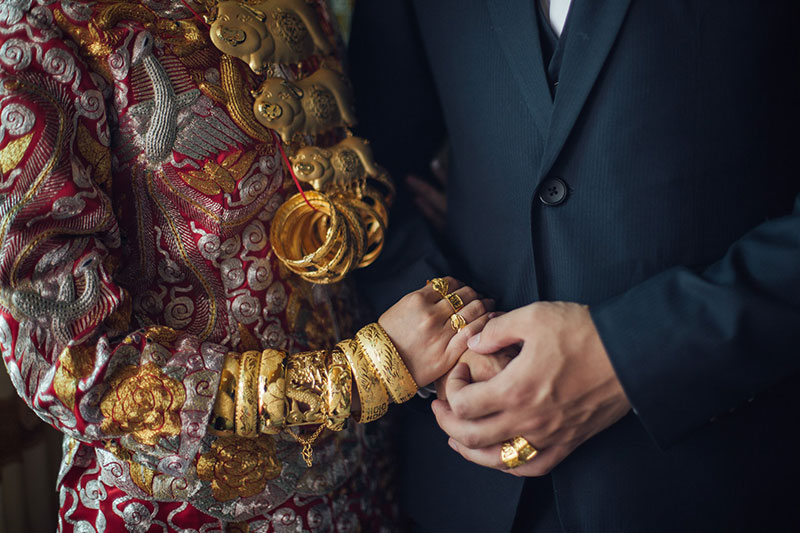 [From: A Gray-Toned Wedding with Yellow Gold Accents in Macau / Photo: Nikkiloveu]
What does the bride's family do with the cash gift?
The bride's mom usually uses this to buy gold accessories for bride, and sometimes, accessories for the groom, too. The bride's family will customarily return some cash–up to half of the amount, at times. Bride can also share some of the cash gift if she has high income, or if she wants to have nicer gold accessories from her parents.
What other alternatives can the groom give?
Grooms can opt to give other alternatives or add-on gifts that are not actual cash or actual items, but are in the form of other expenses. Some examples include: Groom pays for X tables for bride's family in the reception – that means the bride's parents will get the laisee gifts from their tables (instead of returning these to the groom or the couple).
Examples of cash gift arrangements
Groom pays $38,000; Bride returns $8,000.
The rest can be spent on the bride's gold accessories. People comment this should be the minimum amount because it is just enough for a pair of dragon phoenix bracelets.
Groom pays $8,888 plus 10 tables.
Groom pays $78,000 if his salary is $50,000 (around 1.5 times his salary).
Groom pay $58,000 of his salary is $20,000 (around 3 times his salary).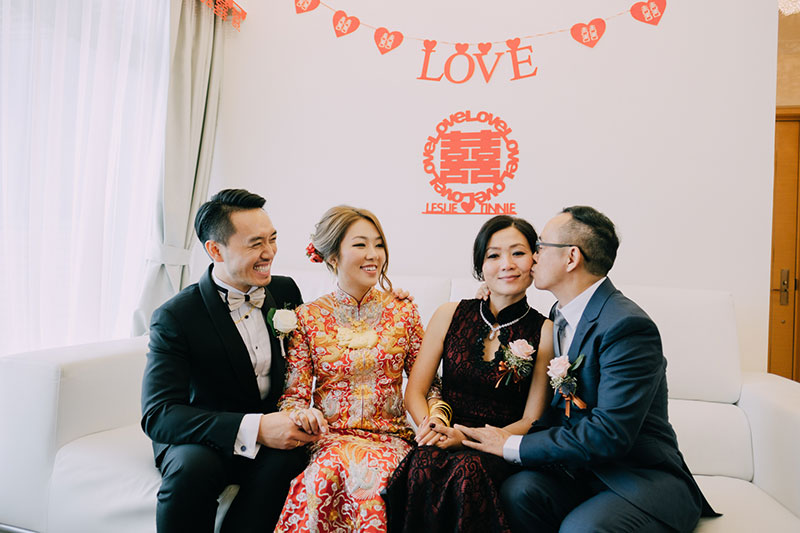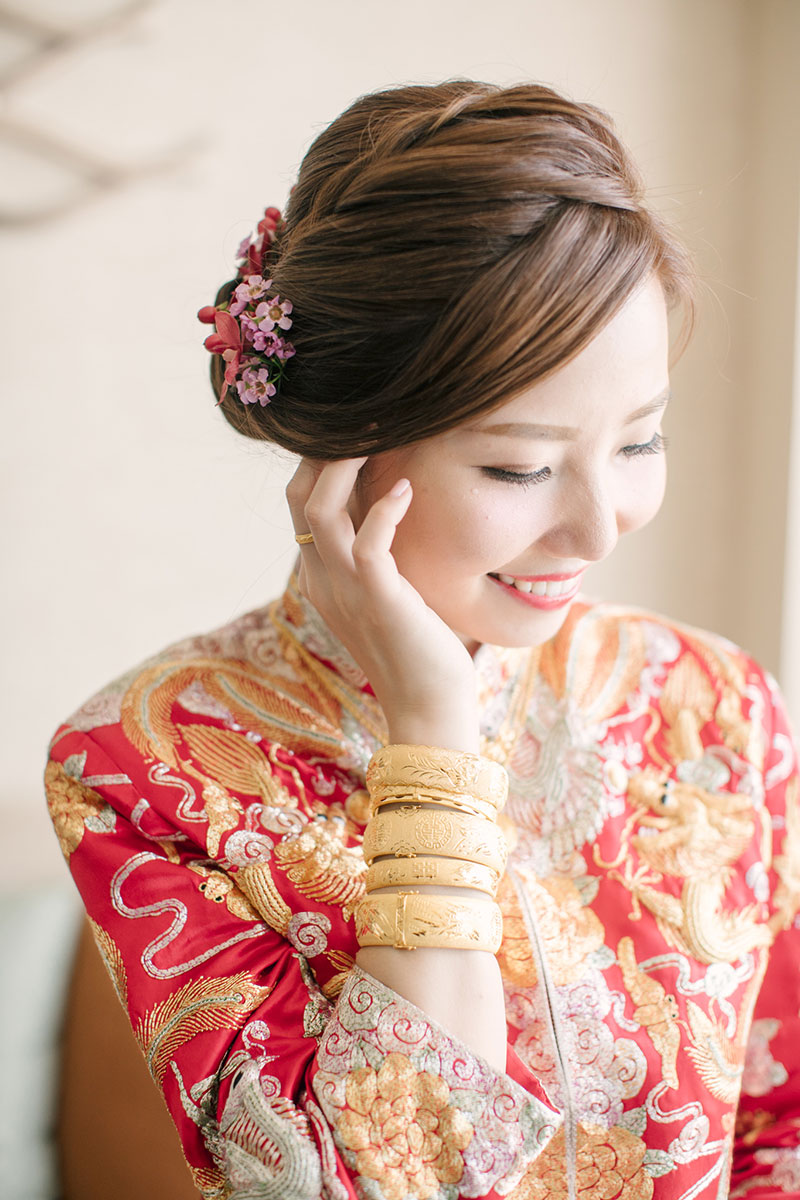 [Top: From Forvever and Always / Photo: Steven C Photography, Bottom: From: A Classic Romantic Wedding in Hong Kong Gold Coast with a Blush Color Scheme / Photo: Belle & Olive]
What is the process?
The first step is for the couple to have a preliminary talk wherein they go over their goals together as well as discuss important factors that need to be considered when deciding the amount. After this, the bride can approach her parents to tell them about what she and the groom initially discussed. The groom will then also inform his parents and will initiate the scheduling of the meeting with the bride's parents. The final step is for both families to meet for the negotiations and final agreement on the cash gift amount.
This concludes today's feature. As a parting note, we'd like to mention that throughout this process of settling the cash gift amount, the most important thing is to be open and to communicate well with your husband-to-be, your parents, and your soon-to-be in-laws. You must also know how to manage your traditional parents when planning your wedding. Negotiations can get tense, but try your best to maintain the level of respect and composure so you can make a sound decision that everyone will be happy with.