Here at Bride and Breakfast, we're all about love, not only between you and your husband-to-be, but also between you and your bride tribe! Having friends who are like sisters and who love and support you every step of the way is truly special. So, keeping them close and keeping the friendship intact, no matter where your lives take you individually, matters.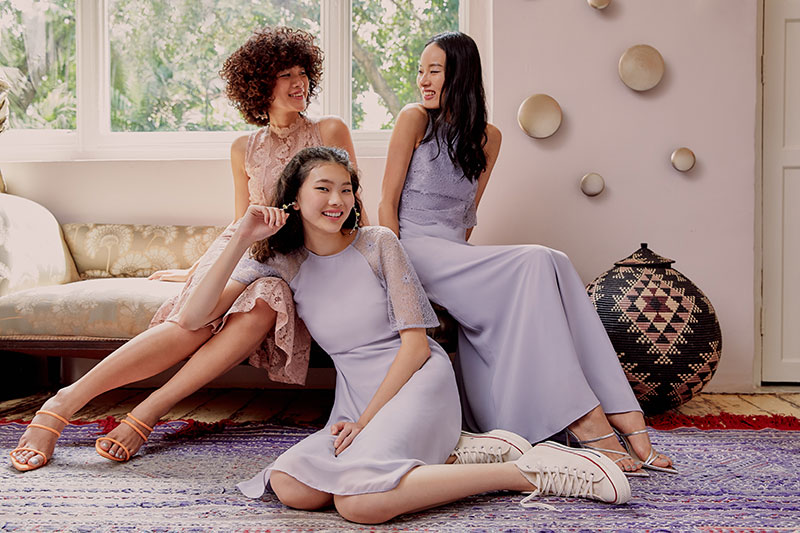 Love, Bonito is a brand that also celebrates women and friendship. In fact, their latest collection, LYLAS, honors the beauty of friendship and all its forms! Love, Bonito recognizes that every woman is different, unique, and beautiful in her own way, and their dresses are a reflection this belief. They offer a variety of options, silhouettes, and cuts that will suit every woman no matter what size, shape, and personality. Staying true to their mantra of empowering women and giving confidence, Love, Bonito also strives to create clothes that will let every woman be herself!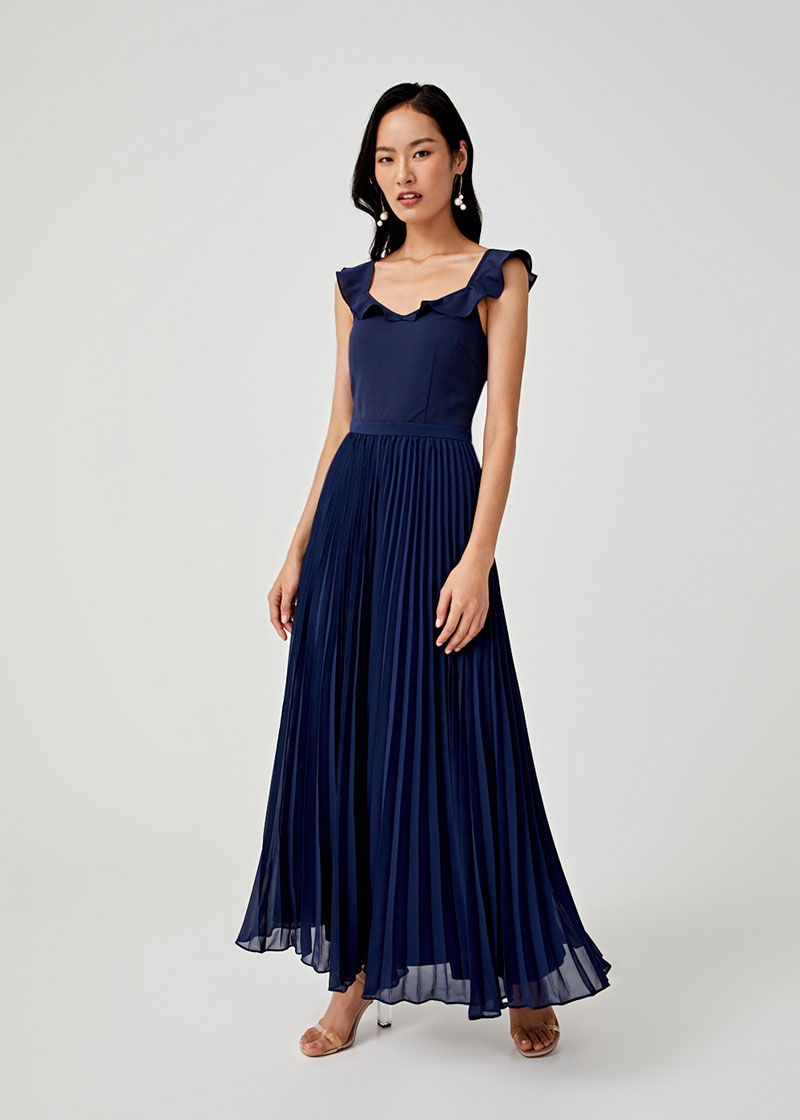 Sorille Ruffle Hem Tie Back Romper  USD 40.90 (~HK$ 236) | Sorella Pleated Maxi Skirt USD 46.90 (~HK$ 271)
Karina Ruffle Overlay Maxi Dress USD 49.90 (~HK$ 288)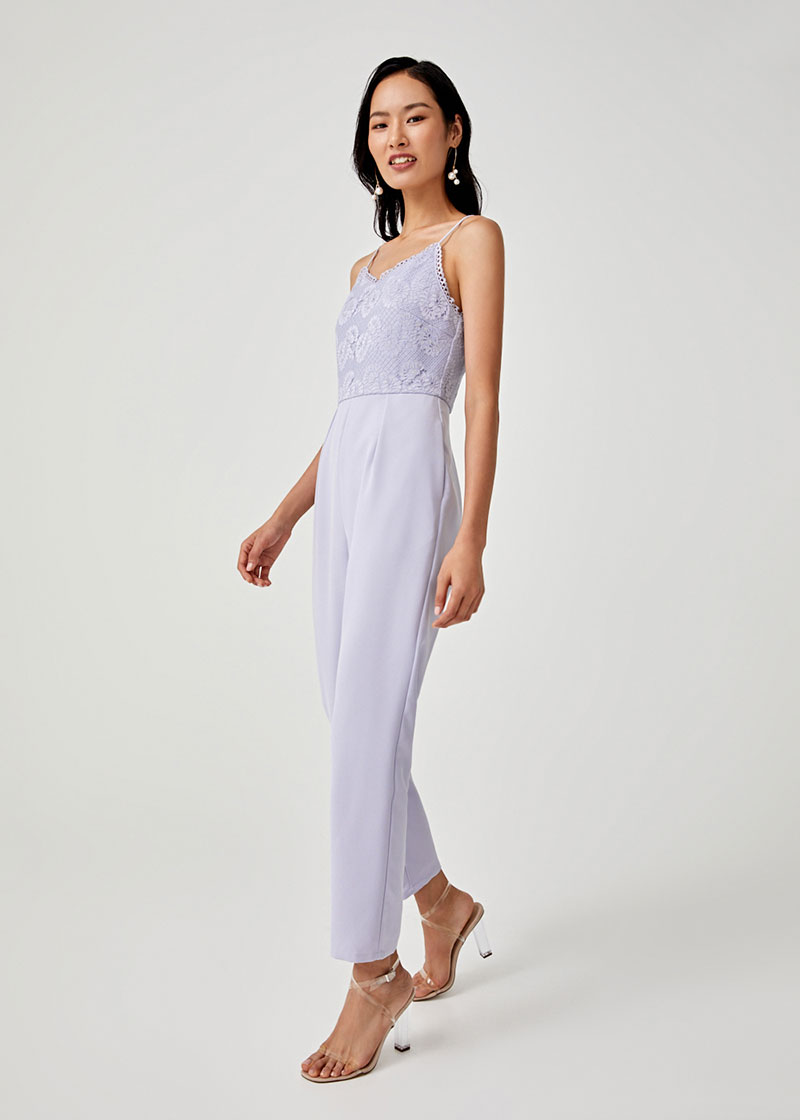 Yasmin Lace Jumpsuit USD 49.90 (~HK$ 288)
To be able to deliver dresses that speak to every kind of woman out there, Love, Bonito uses a community-first approach when determining its dress styles and designs. For this latest collection, a crowdsourcing exercise was conducted on Instagram with over 8,000 respondents. From the results, they created a collection featuring a total of 15 styles with a variety of intricate details including fine pleating, soft ruffles, and two types of lace: a more delicate floral lace contrasted with a bolder, stencil lace. Meanwhile, three primary colourways, 2 pastel shades of dusty lilac-grey and a soft, peachy pink, and a darker, bolder option of deep, navy blue, make up the collection's palette. And lastly, the collection highlights two novel pieces: a unique blazer-pants set, offering a strong yet feminine silhouette for the modern bridesmaid, and a romper and skirt set that can take you from day to night.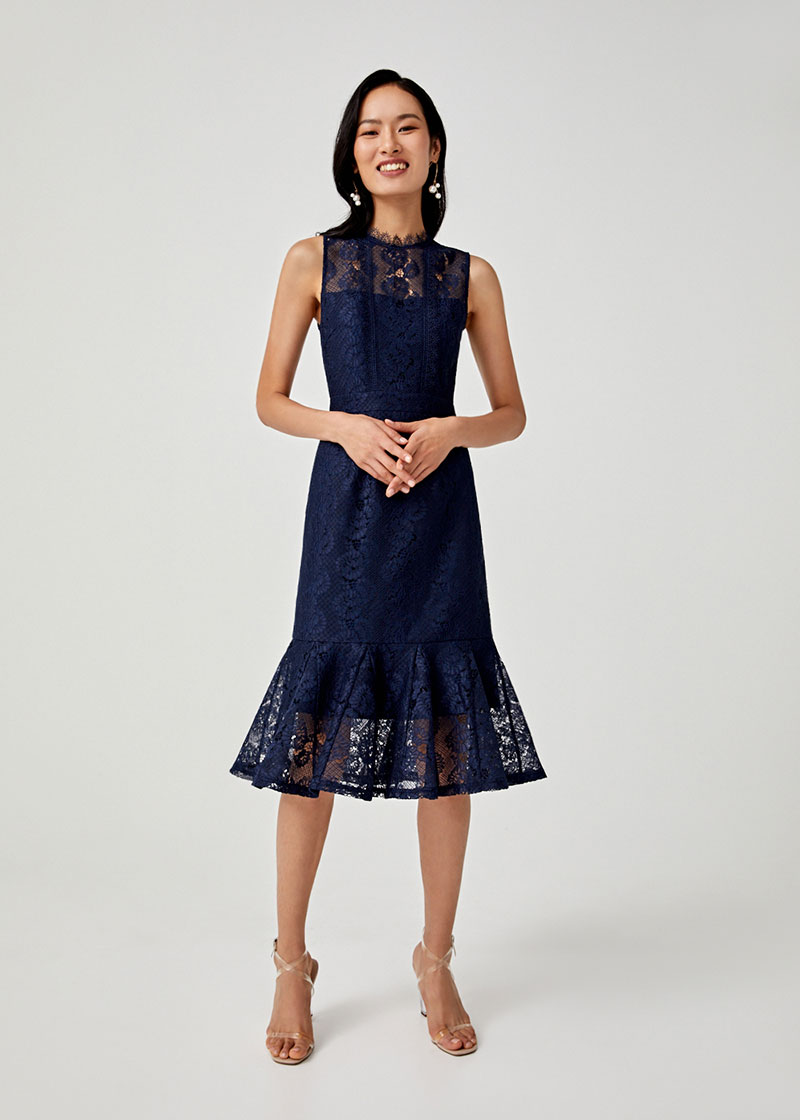 Brylie Lace Overlay Trumpet Dress USD 50.90 (~HK$ 294)
One way to make your wedding a memorable experience for your best gal pals is by ensuring that they also feel special on your wedding day. So, letting them pick from the diverse selection from LYLAS by Love, Bonito will surely excite them. Your bridesmaids will have the freedom to mix and match and fall in love with a piece that they look AND feel great in. Isn't this what every bride wishes for her girls–to look and feel just as stunning on your wedding day?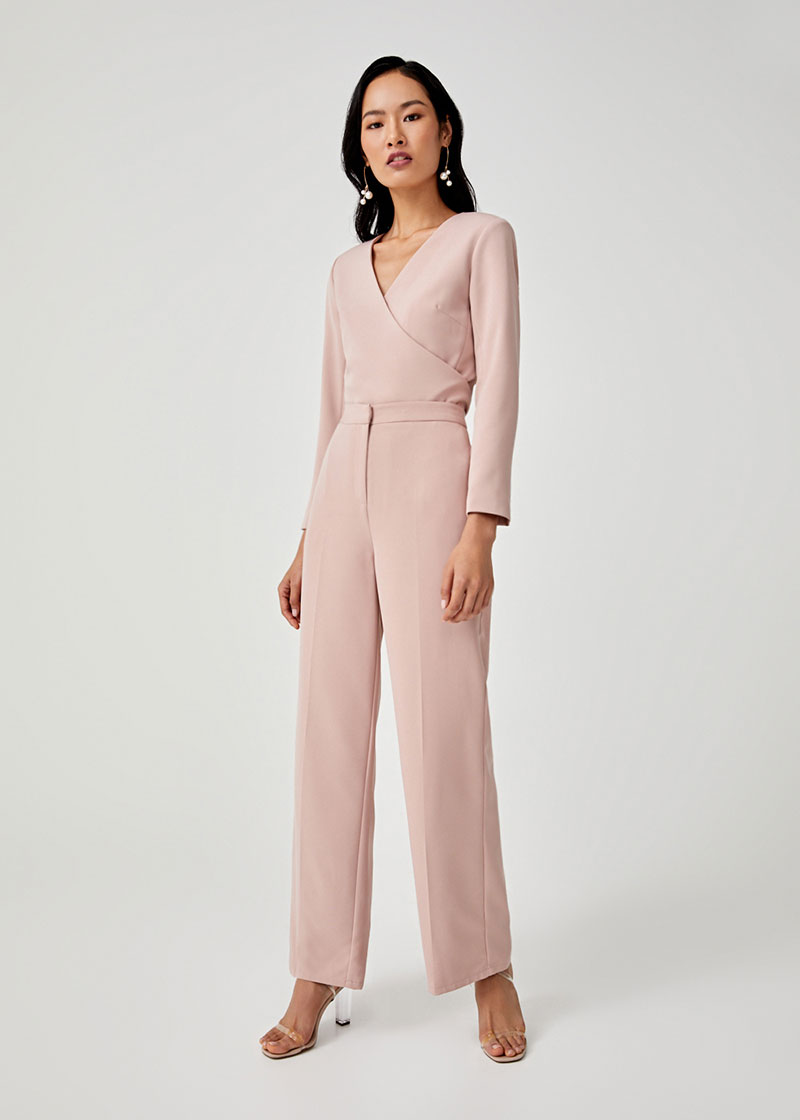 Marica Belted Blazer USD 43.90 (~HK$ 253) | Kaleigh Straight Leg Pants USD 42.90 (~HK$ 248)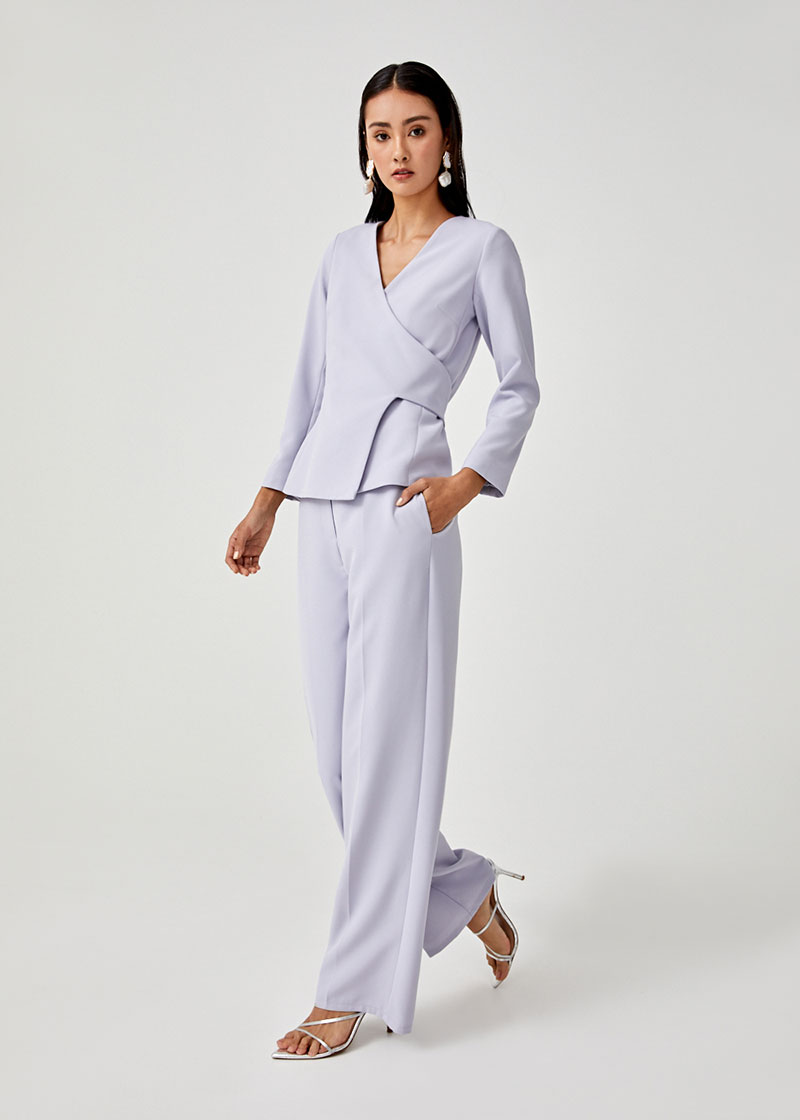 Marica Belted Blazer USD 43.90 (~HK$ 253) | Kaleigh Straight Leg Pants USD 42.90 (~HK$ 248)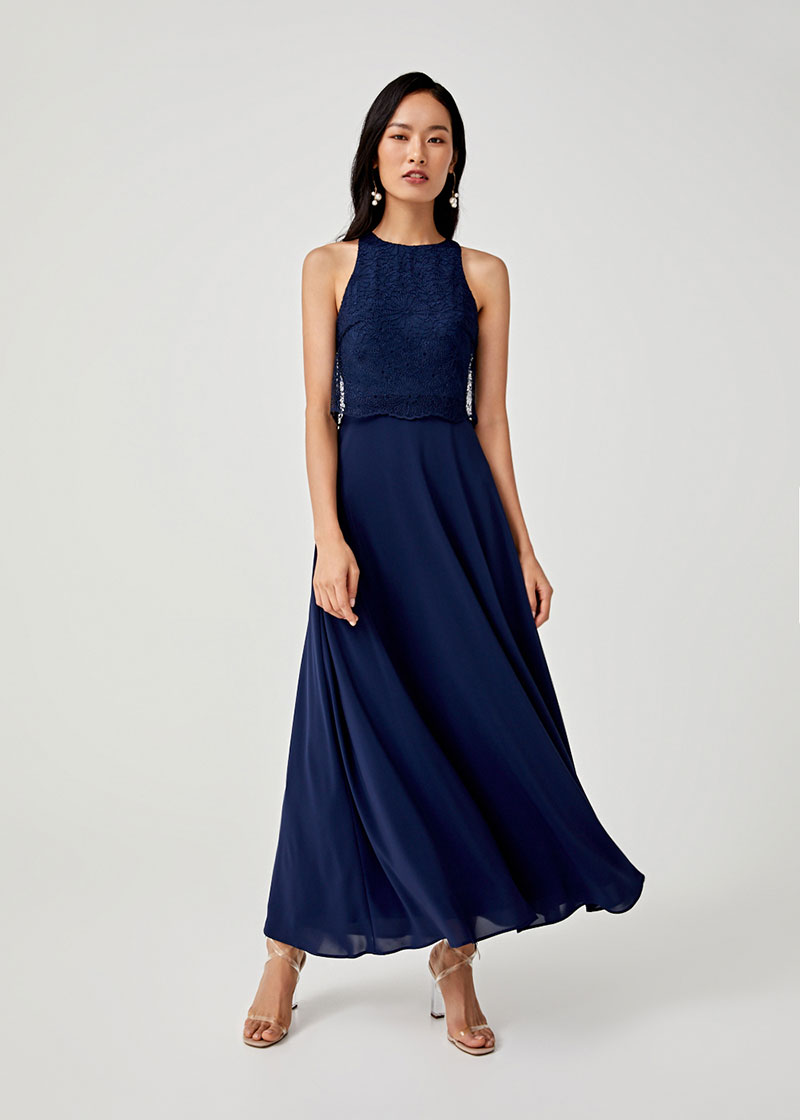 Abigail Lace Overlay Maxi Dress USD 49.90 (~HK$ 305)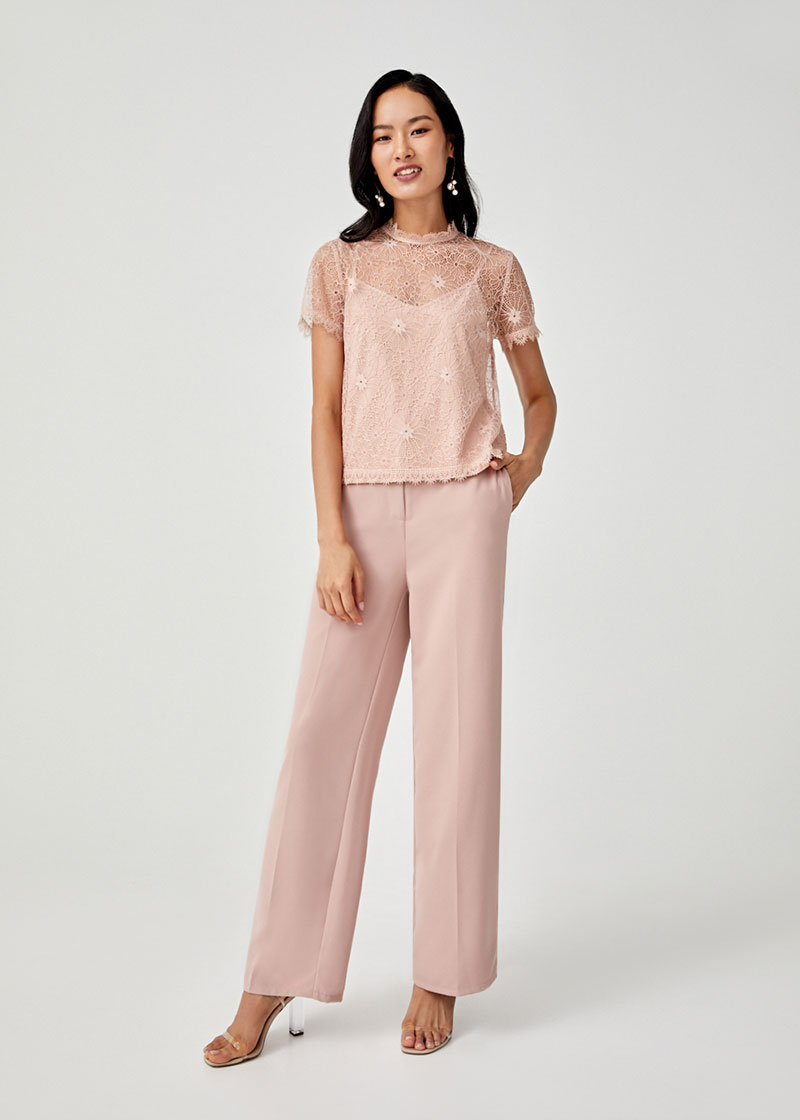 Marin Lace Overlay Top USD 36.90 (~HK$ 213) | Kaleigh Straight Leg Pants USD 42.90 (~HK$ 248)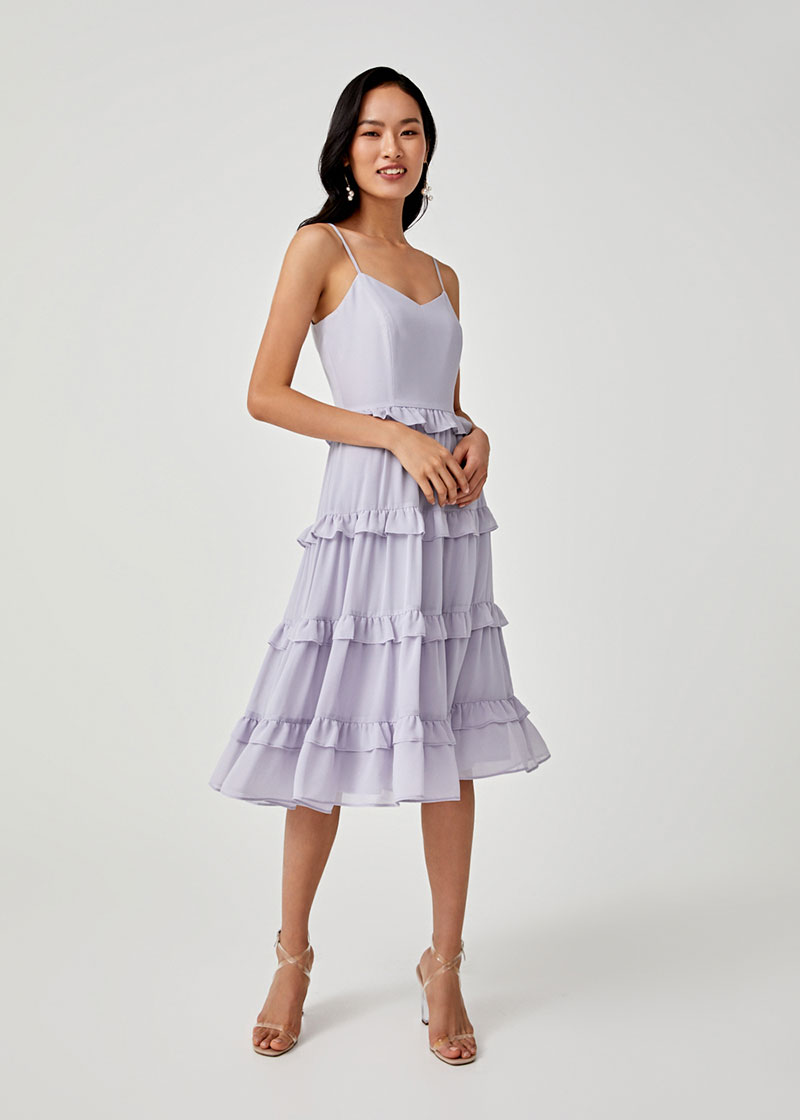 Darlene Ruffle Hem Tier Midi Dress USD 49.90 (~HK$ 288)
Rachel Lim, Co-founder of Love, Bonito shares, "Love, Bonito is a brand made for women, by women–we understand that bridesmaids are also lifelong friends, the kind of friends you can be your truest self with, ones you won't be afraid to let your guard down around. This collection allows for just that; with options like rompers and pantsuits, you can relax, be comfortable, be you, and enjoy every moment of your friend's special day while looking incredible as one unit."
Myla Lace Trim Trumpet Dress USD 50.90 (~HK$ 294)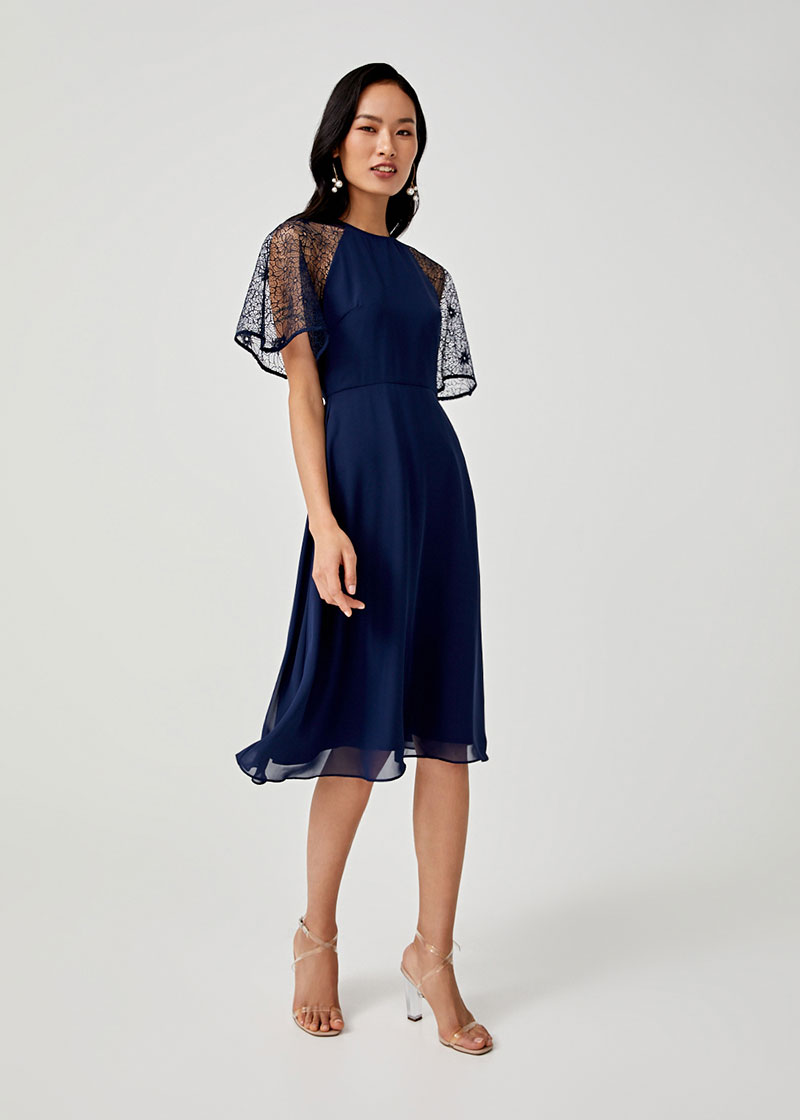 Lillian Lace Sleeve Midi Dress USD 43.90 (~HK$ 253)
Sorille Ruffle Hem Tie Back Romper USD 40.90 (~HK$ 236) | Sorella Pleated Maxi Skirt USD 46.90 (~HK$ 271)
Having your best girl friends looking and feeling their best will surely make every moment with them during your wedding day even more special. So, why not take them over to Love, Bonito and have a fun shopping date, just like old times? They have a pop-up store in Central, at 80 Queen's Road, that carries the LYLAS collection, so bridesmaids can try on and purchase on the spot. This pop-up store is only up until end of February 2020; hurry and visit them soon. Or, feel free to shop online at www.lovebonito.com; international shipping includes Hong Kong. As the collection name LYLAS, or Love You Like a Sister suggests, this little gesture of love is another way to tell your bridesmaids how much you truly appreciate and value their friendship.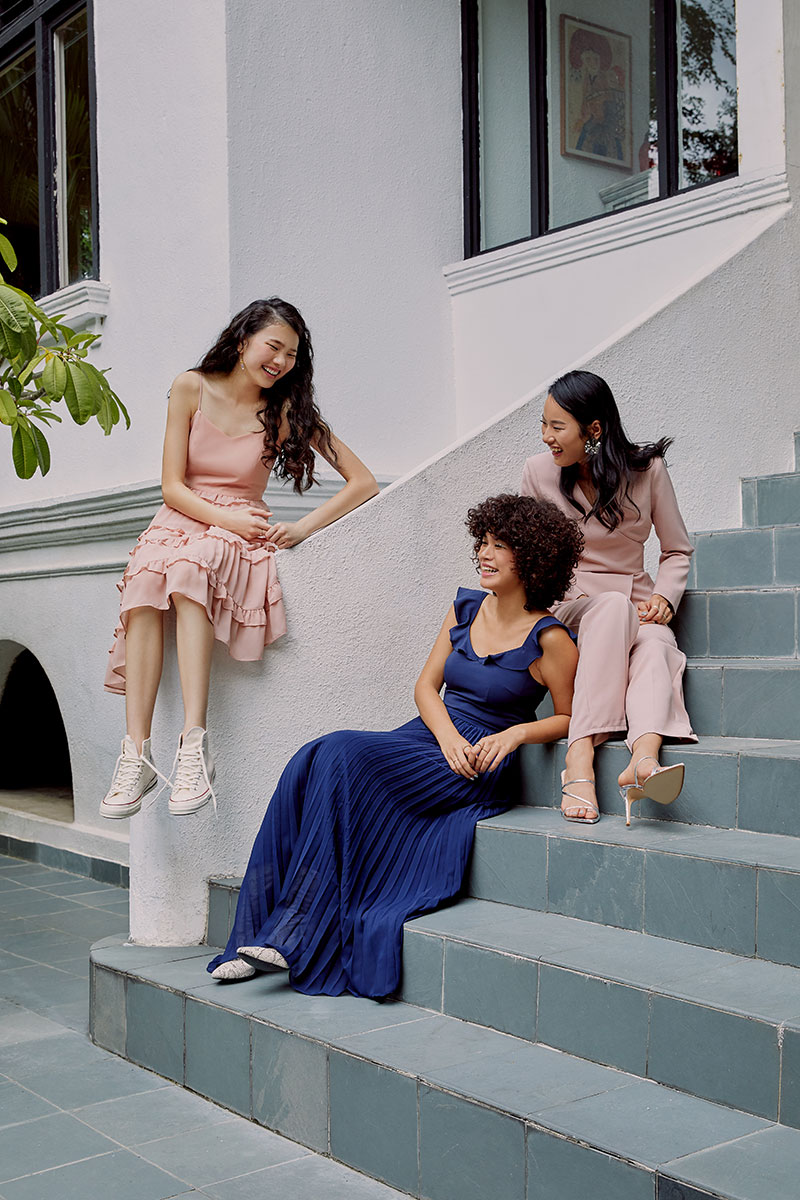 And guess what? We have a special treat for all of you: we're giving away three full sets of bridesmaids dresses* and an  exclusive discount code for everyone**! All you have to do is to prepare a photo of you and your bridesmaids, and fill in the questionnaire here!
*The questionnaire will be closed by 23:59 23 Dec, 2019. B&B will pick three winners and announce on 24 Dec, 2019 on social media. Winner can get up to 8 bridesmaids dresses and a styling fitting session at Central pop-up store.
**You will receive the discount code when you finish the questionnaire. Terms and Conditions Apply.
Offer is valid for one-time use across promotion period, with a minimum purchase of 3 pieces from Love, Bonito LYLAS Bridesmaid Collection. Minimum purchase has to be met within a single receipt and any addition of items at a later time or via exchange will not be accepted. Valid from now to 21 February 2020 on Love, Bonito international site or in Love, Bonito Hong Kong Retail Store. Offer is valid on full-priced items only and cannot be used in conjunction with other Love, Bonito promotions, discounts, coupons or offers. All purchases at Love, Bonito store are subjected to Love, Bonito's terms and conditions of sale. No returns are allowed for purchases (including Sale items) at the store(s). Only products in its original condition with the product tags still intact will be valid for exchanges in the store(s) within 30 calendar days. For exchanges, only the discounted value of the item will be exchanged and the discount will not be applicable to the difference.
Website: www.lovebonito.com/intl
Pop-up Store Address: G/F, 80 Queen's Road, Central
Opening hours: Mon-Sun, 10am-10pm
Tel: 5345 5462