Now, this is what a true fairytale lovestory looks like. Just take a moment to marvel at the incredible panorama. Drown yourself in the blooms that abound. Wonder at the exquisite gown worn by the ever-so-lovely bride. Allow the couple's love to radiate on you. Judy and Daniel's pre-wedding shoot looks as if it came straight out of a storybook–and just like how the flowers were in full bloom, the couple, too, were brimming with life and love. Words can't describe how spectacular this set is, so scroll away and let the photos by Ti-lifestyle Photography do the talking. Prepare to draw yourself in a surreal world of amour and magic.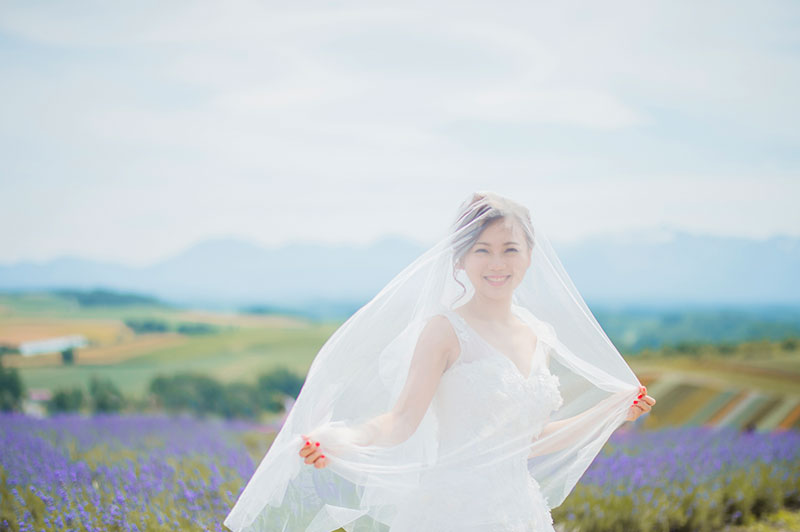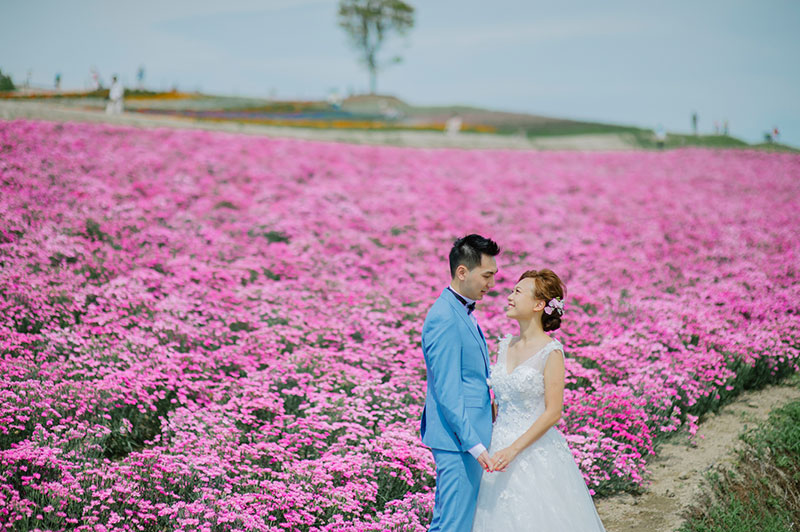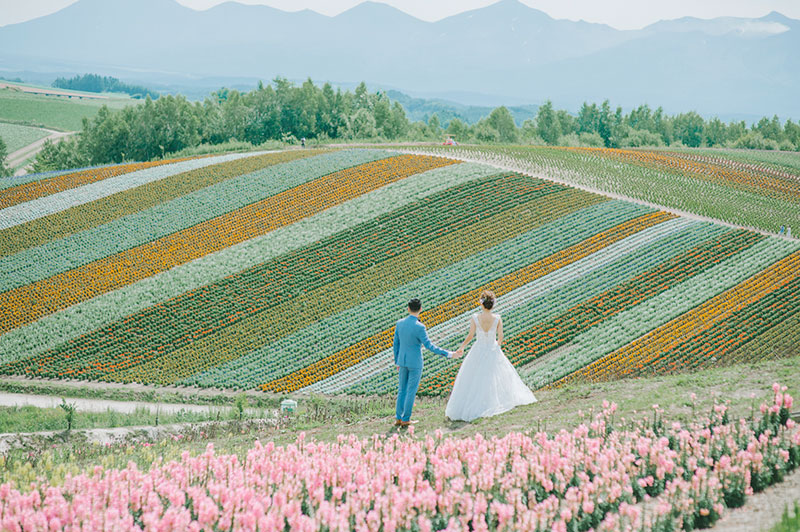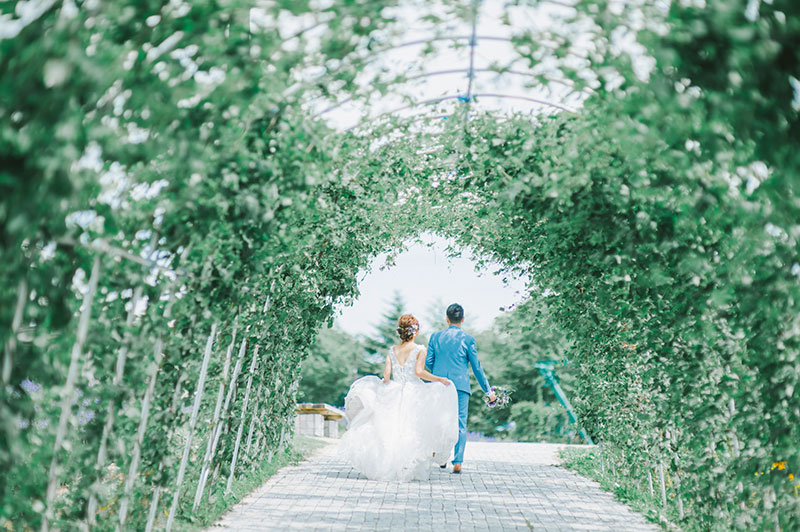 Photographer: Ti-lifestyle Photography / Venue: Hokkaido / Makeup: GO.B Wedding / Bouquets: Fallinsep Handmade
For more vendors, visit our Directory!