Are you planning to have a boudoir shoot? If you answered yes, then you should stay a while to read today's article. We talked to Hong Kong boudoir photographers and asked them for all the essential tips for an intimate boudoir photo session. Dig in now to get the 101 on everything–preparations, styling, posing, and more!
(1) Book in advance.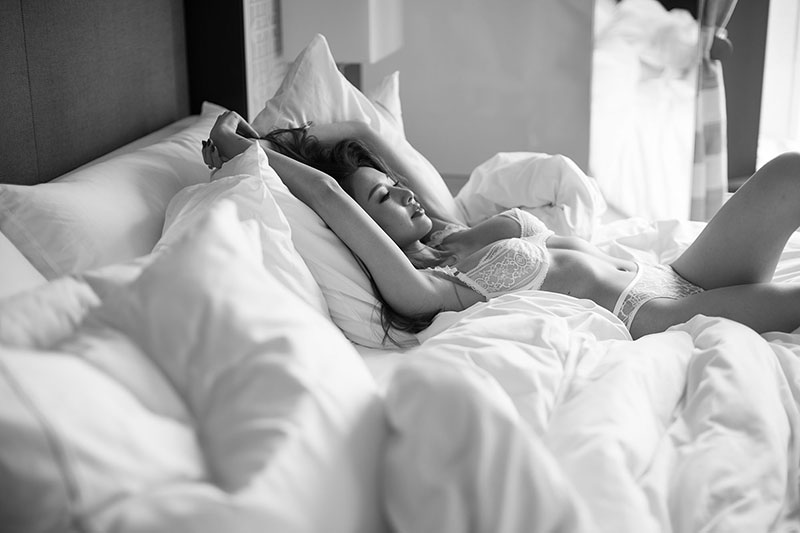 Hilary Chan highly recommends that brides book their boudoir shoot at least two months in advance. This will give you more time to prepare for the shoot–working out, make meal plans and prepare outfits.
(2) Don't wait until you "get into perfect shape".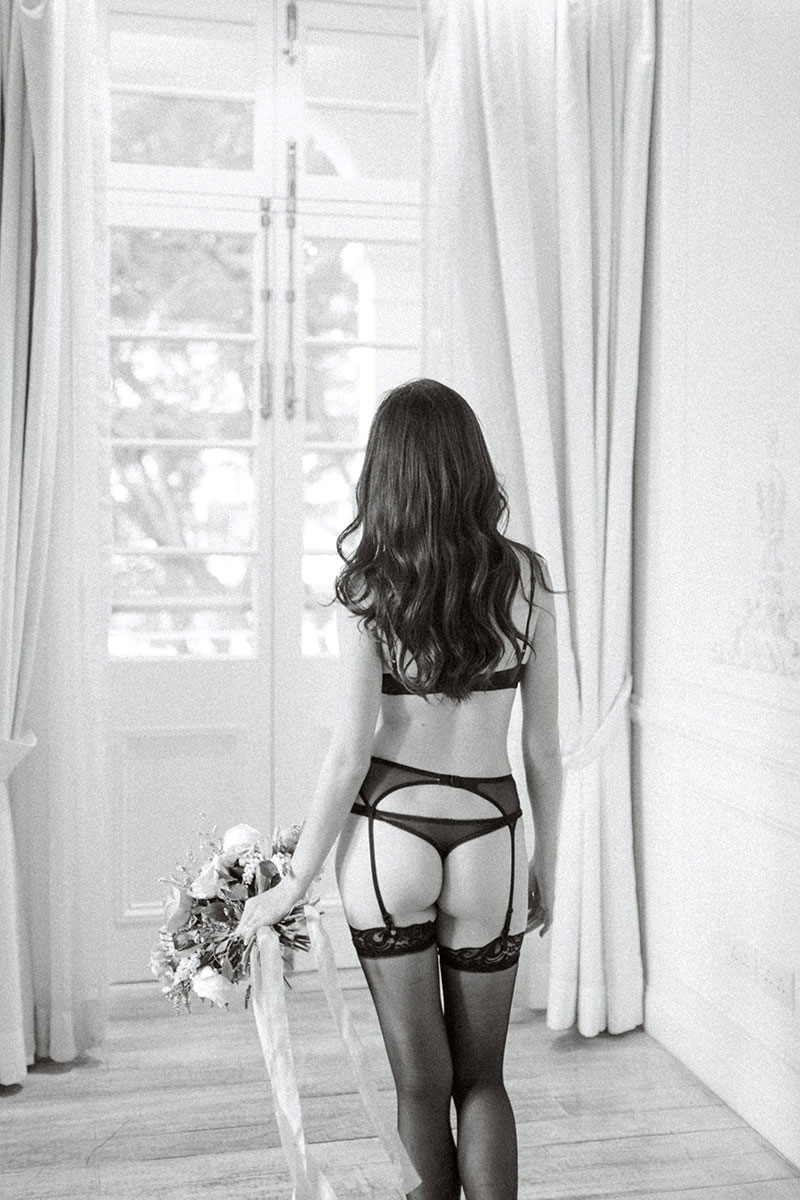 Don't let your self doubt stop you, says Tammy Shun. The most valuable thing of a boudoir shoot is having each bride see and acknowledge the beauty in herself, no matter what your shape is. Your photographer will always find the best angle and highlight not only the physical beauty you posses, but also your innate beauty.
(3) Have a detailed consultation with your photographer.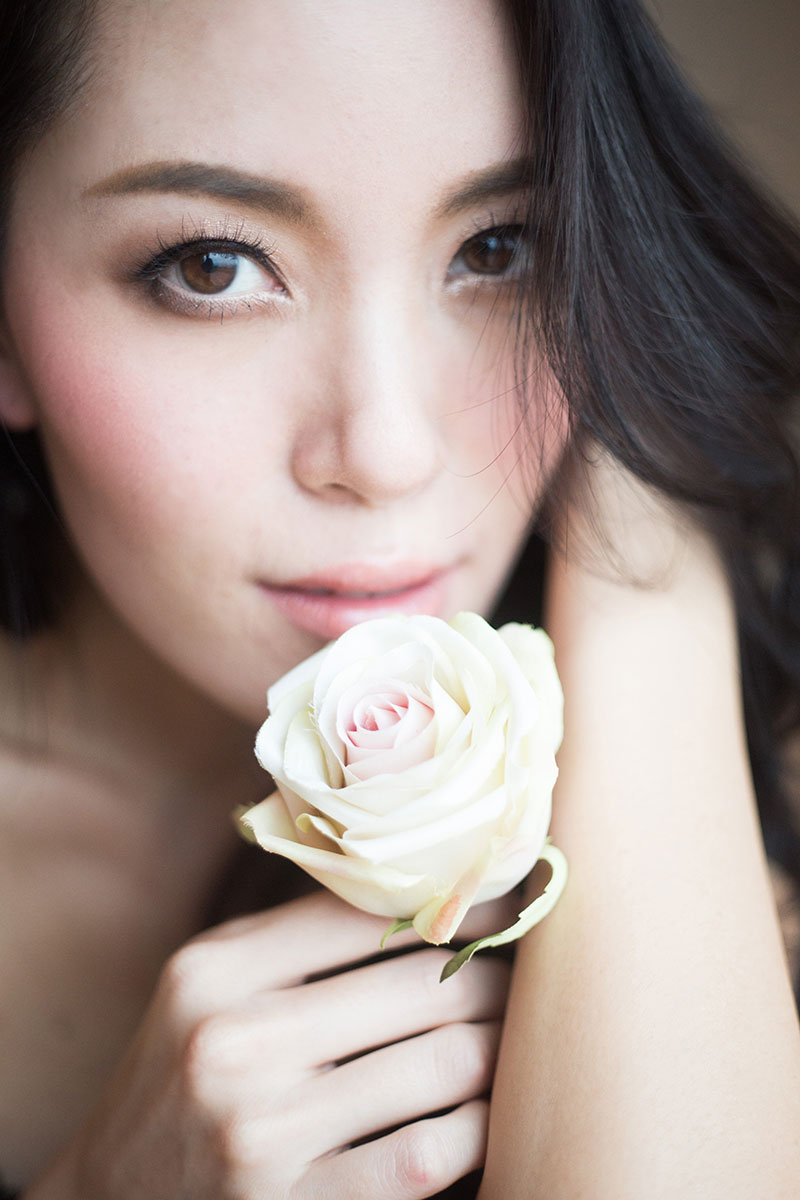 Having a consultation with your photographer is really important. Your photographer needs to understand your desired outcome and your comfort level. For example, some people are comfortable to go full nude in a shoot, while some may want to be more conservative. Open up to your photographer, advises Hilary Chan, so that you get the shots you want.
(4) Establish a connection with your photographer.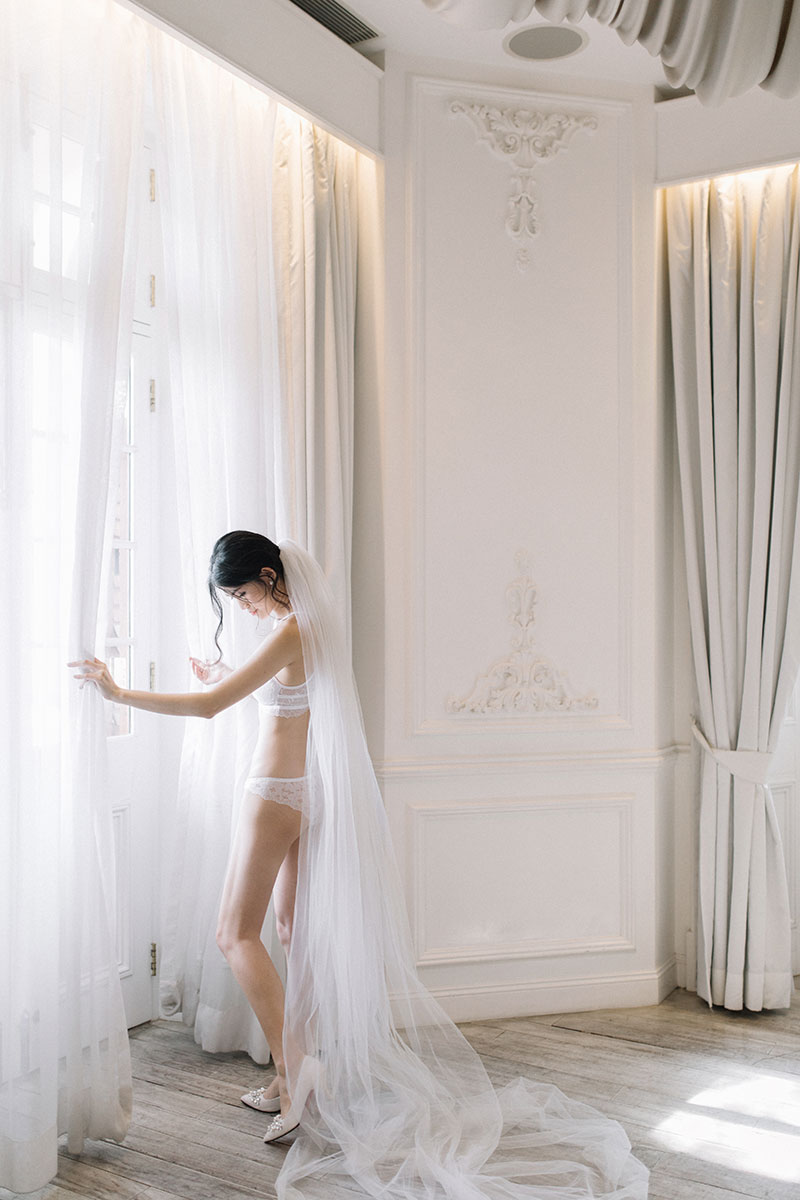 Aside from letting your photographer know what you're going to wear and what mood do you want to create, ask for opinions. Don't hesitate to have back and forth discussions with your photographer so you can build a closer relationship. This is very important for the shoot, claims Tammy Shun. You'll have a smoother and more relaxing shoot when you're comfortable with your photographer.
(5) Your wardrobe isn't limited to just lingerie.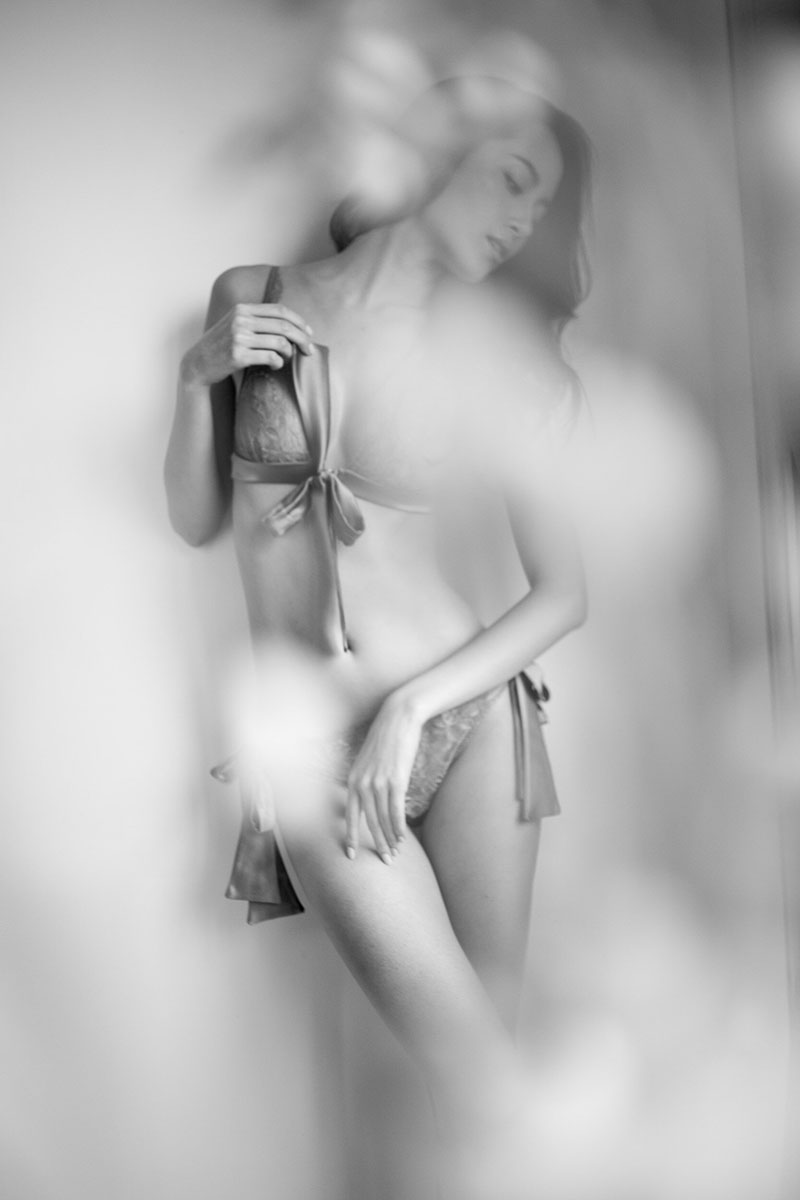 You don't need to just stick to lingerie for your boudoir shoot, says Hilary Chan. Other props you can use are blazers, oversized knits, and even your husband's shirt. Styling with different looks and props will help your photographs stand out.
(6) Select outfits which both match your personality and the photographer's style.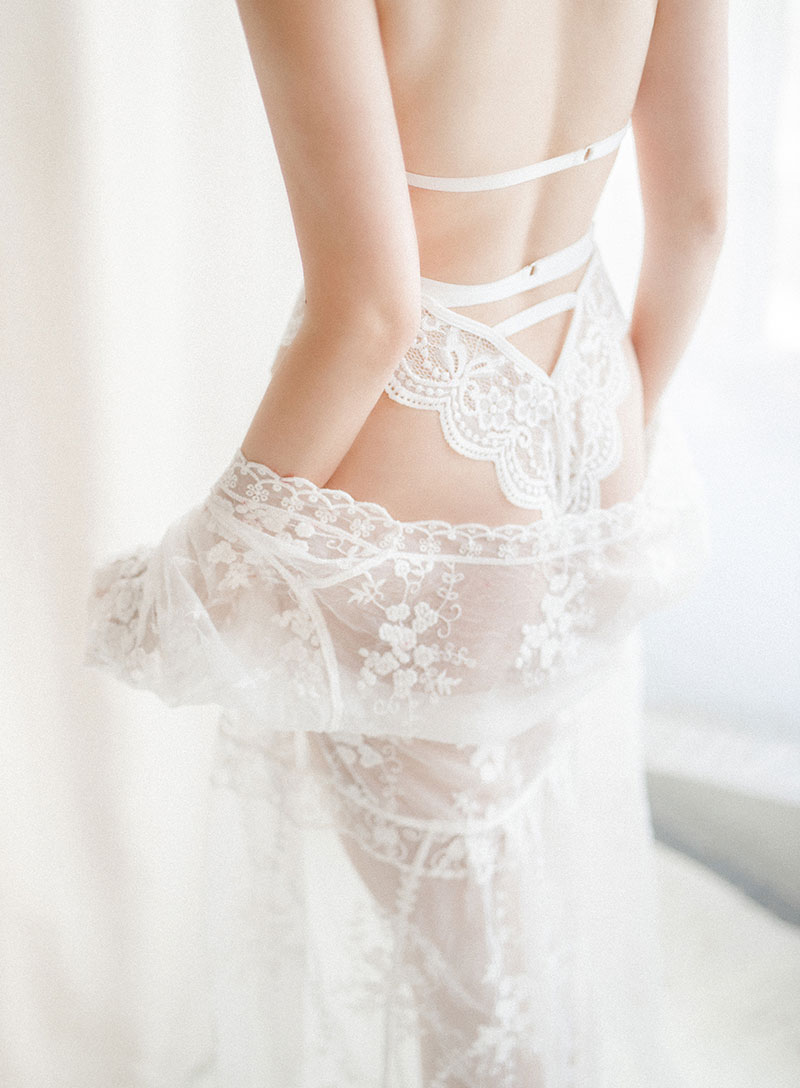 Angel Cheung shares that you should choose outfits that fit your personality. Similar to what Hilary mentioned, you need not stick to lingerie, especially if you're not comfortable with it. You can also consult with your photographer for looks and styles that match his or her photo style.
(7) Have an outfit that highlights a different side of you.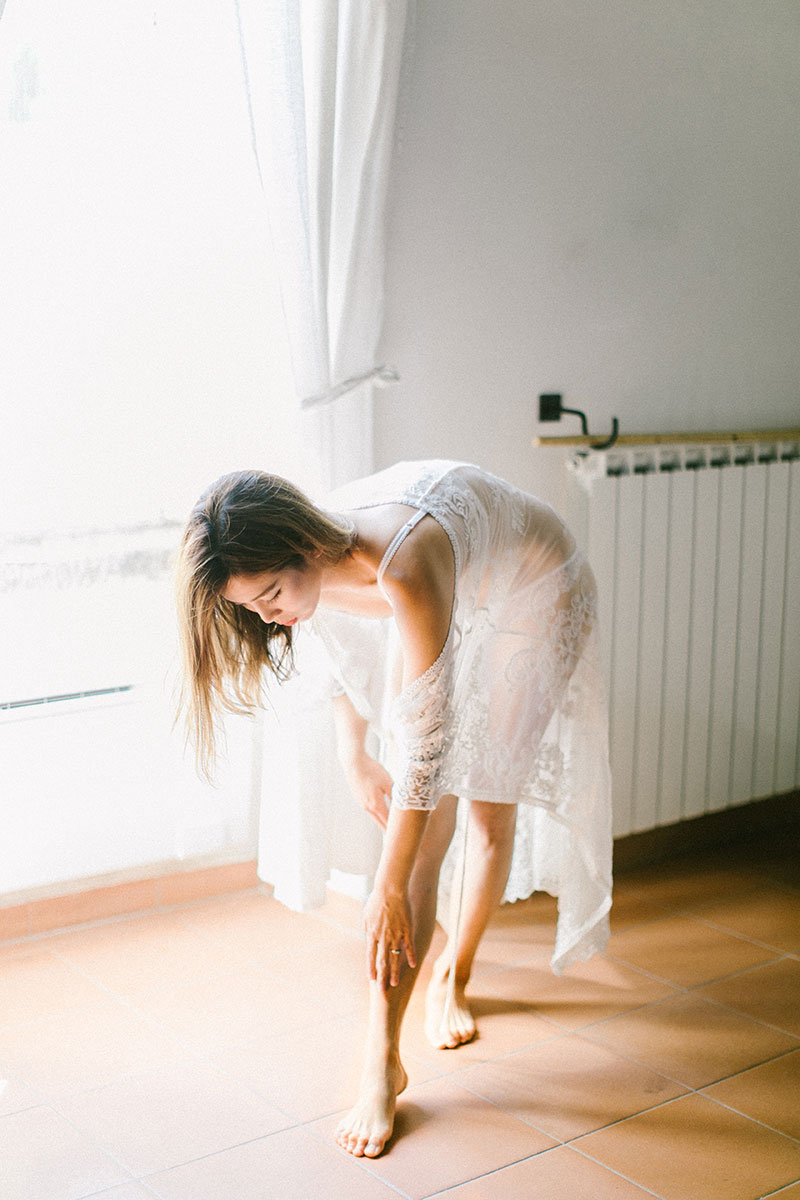 To make your boudoir a little more interesting, choose one outfit that shows a different side of you, says Lukas Chan. This is the best time to reveal all your facets, so don't be shy to open up and show that hidden side of you.
(8) Pamper yourself before the shoot.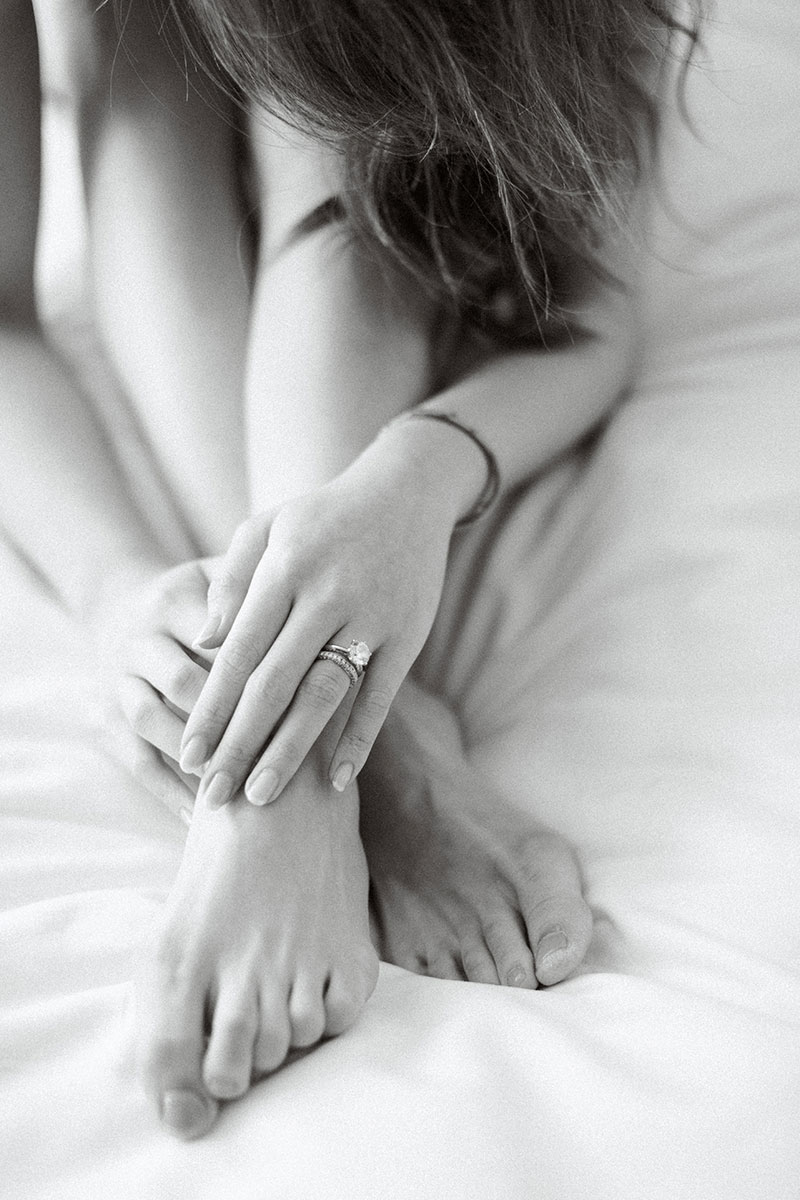 Although you will have professional hair and makeup artists to help out on set, it's always nice to do some preparation beforehand. For example, shaving your legs, getting a manicure and pedicure, drinking lots of water, are all good preparations you can do on your own, shares Tammy Shun. There will be many close-ups in a boudoir shoot so you would want to make sure your skin is glowing and your nails are perfect!
(9) Listen to some sensual music while getting make up.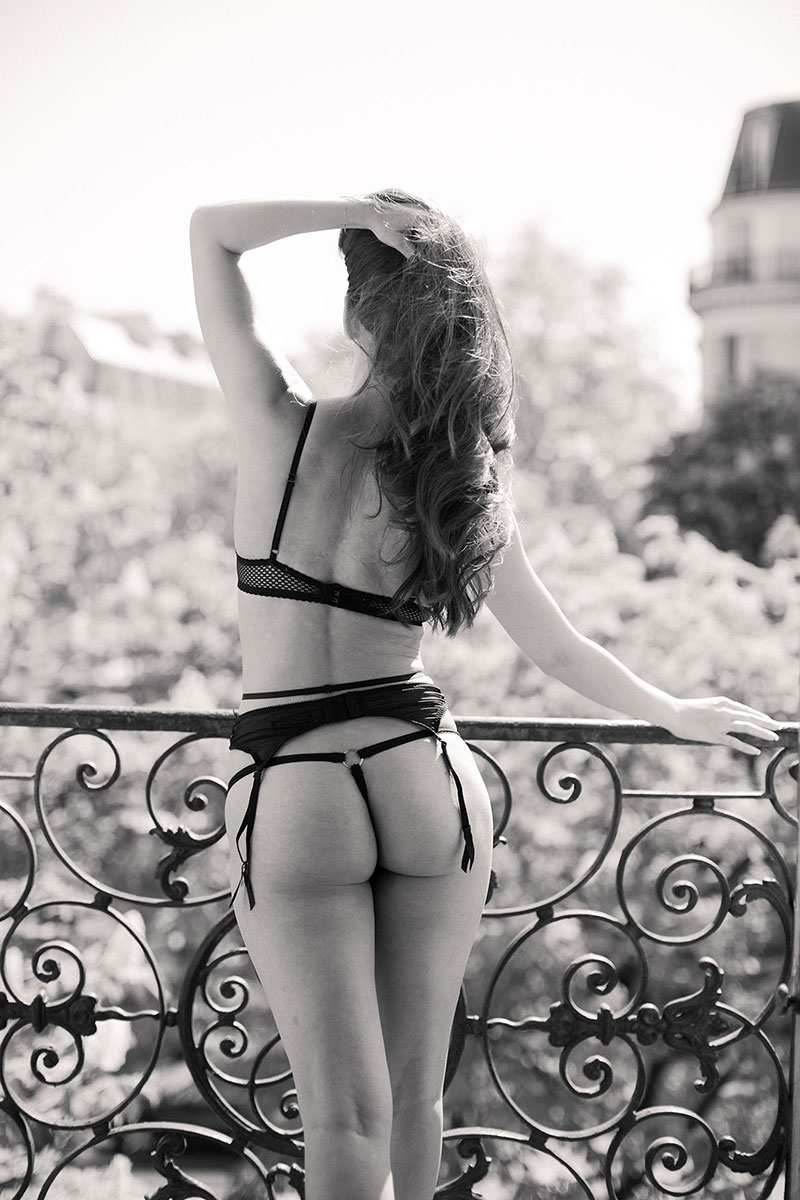 A boudoir shoot is very intimate. You want to get into the right mood before you step in front of the camera. One trick that words for Hilary Chan's muses is listening to sensual music while having hair and makeup done.
(10) Stretch before you start shooting.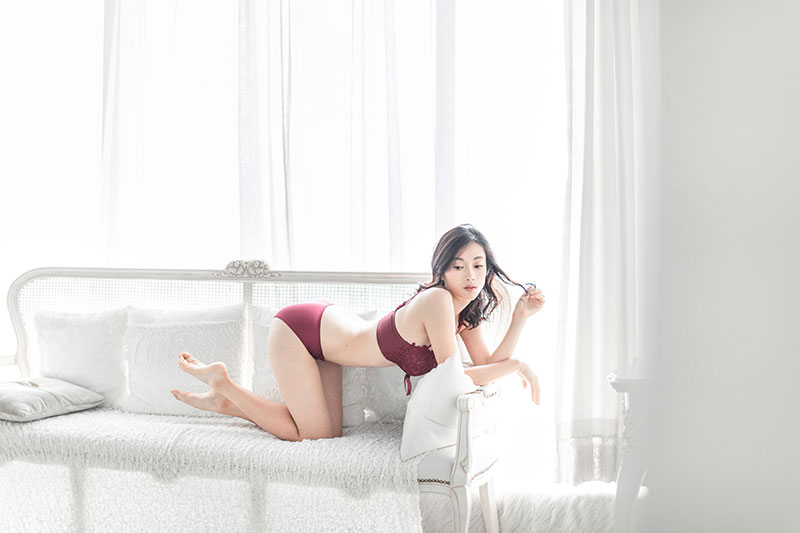 Good stretches before stepping on set will improve flexibility. You'll feel more pliant and will get into your poses easily. You'll also be more relaxed. This important because tension is easily seen in photos. You want to make sure you rid your body of any tension. For example, an arched Back Pose is really a sexy pose for boudoir shoots. If you stretch, you'll have an easier time creating the dramatic curved look, shares Ching W.
(11) Be your own kind of beautiful.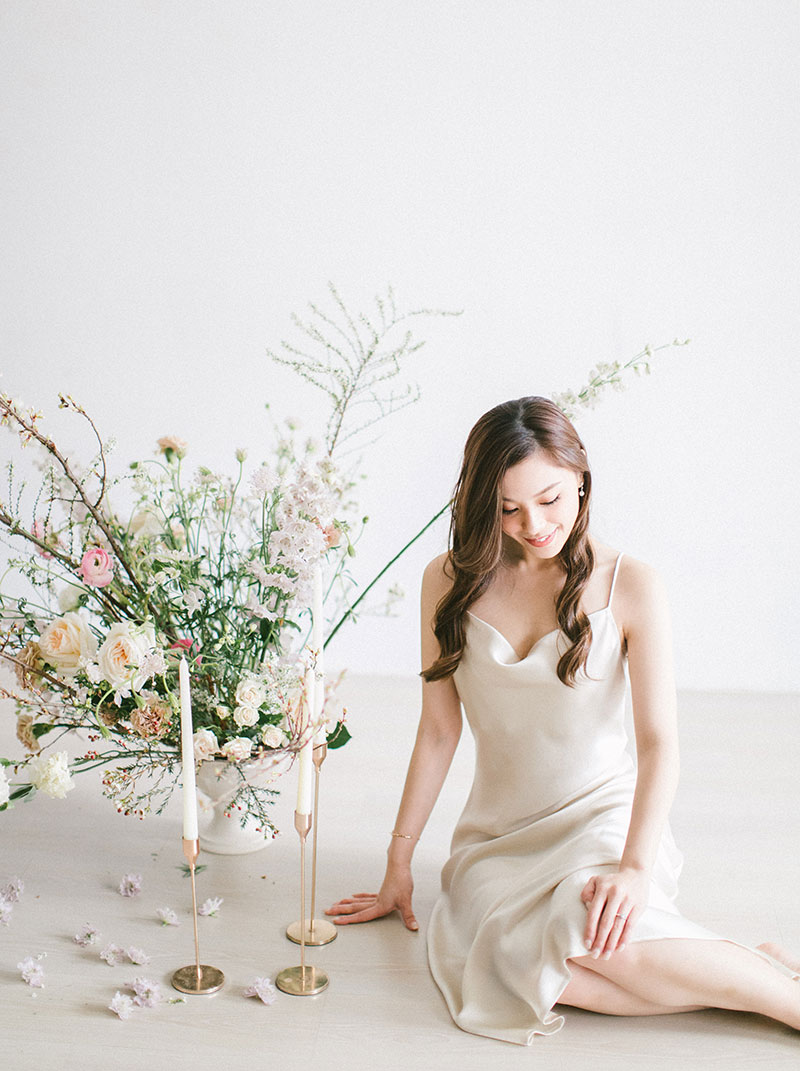 Remember that this is your shoot and your moment. There's no need to think of anything else but how you can be most yourself. Be confident and let your inner sensuality shine, says Lukas Chan. Shut out all thoughts that can hinder you from presenting your most true self.
(12) Emphasize your curves and waist.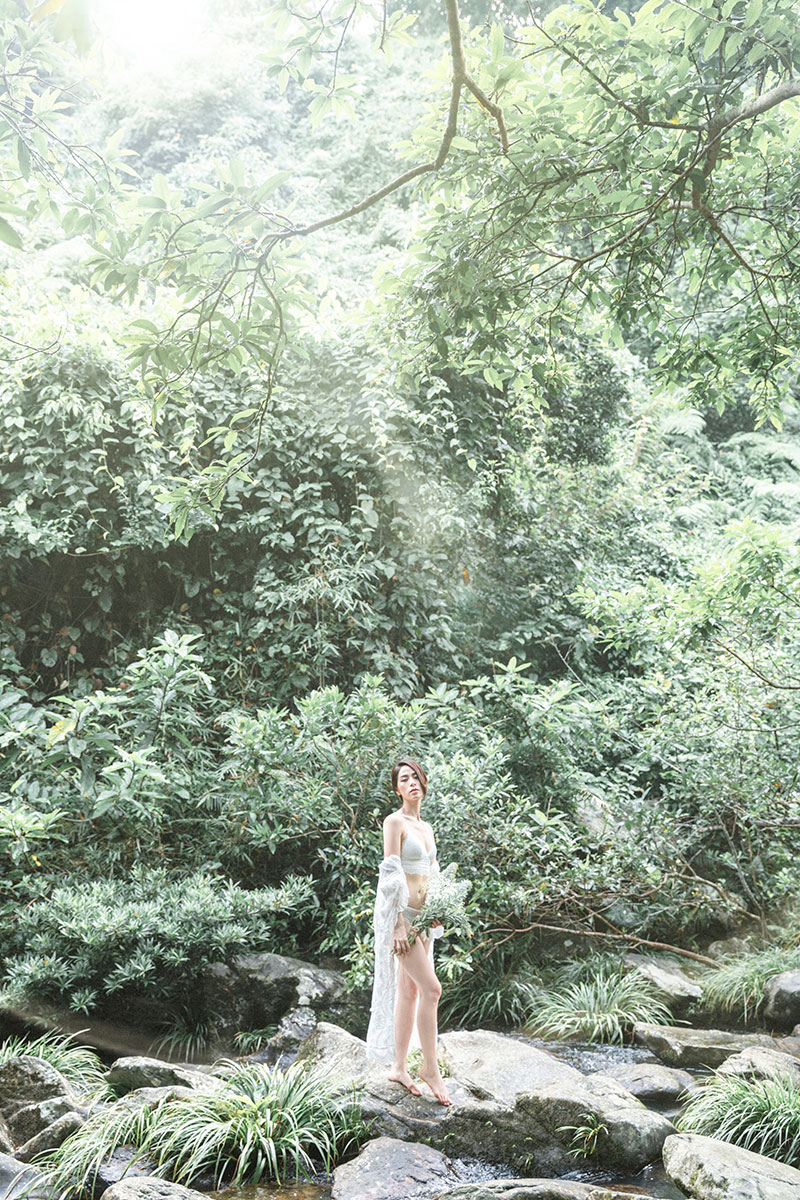 A boudoir shoot is meant to emphasize a woman's best asset: her curves! So get tips from your photographer on how to pose and what you can do to make sure you highlight your beautiful figure. Ching W shares that you can easily do so during a standing position–just simply place one leg in front of the other.
(13) Don't forget the details.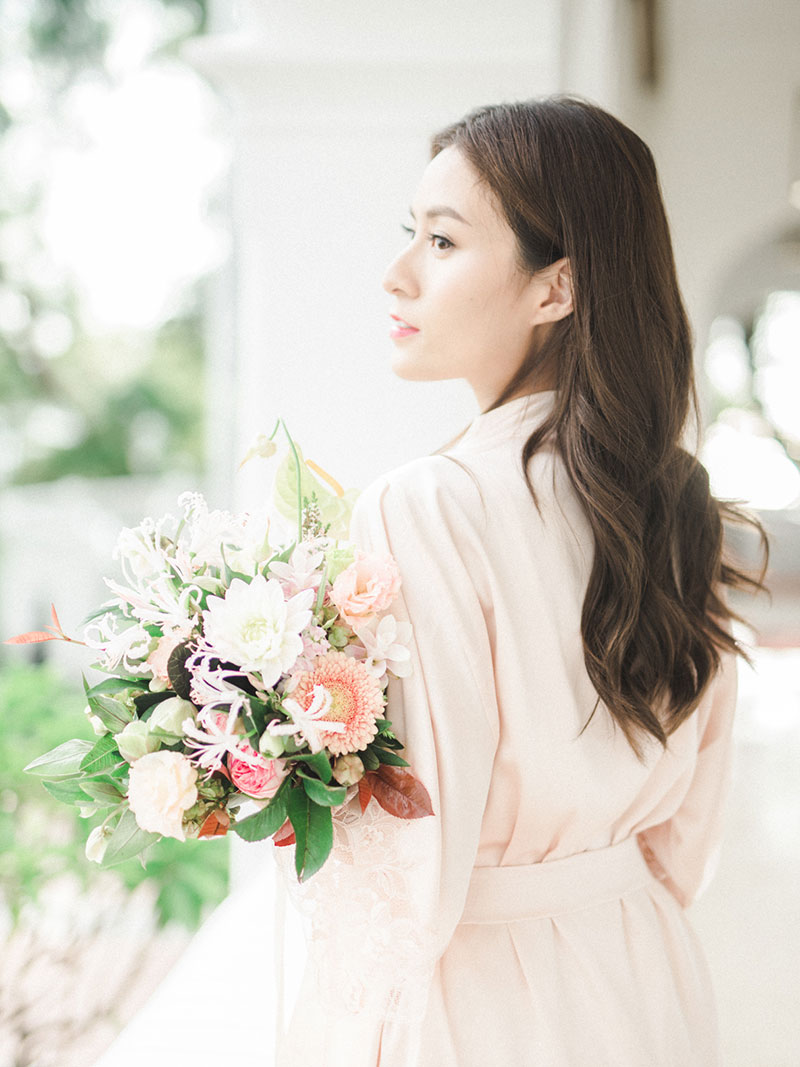 Aside from your outfit, don't forget other items that will add tot he look. Prepare props such as a ring, calligraphy, bouquet and flowers, perfume, etc. Angel Cheung says that these items will enhance all your photos even more.
(14) Cover up a bit for some mysterious shots.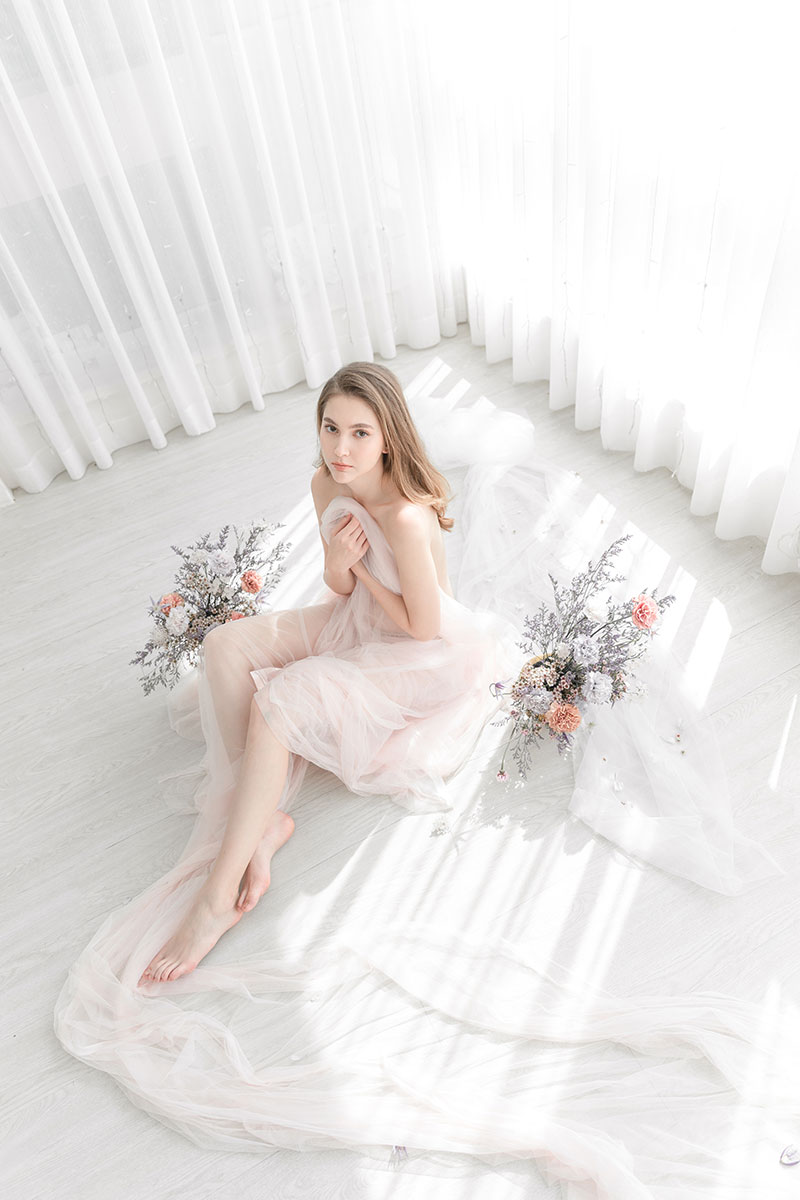 You might not be aware that covering up is the tip for mysterious boudoir photos, says Ching W. To add more mystery to your boudoir poses, you can cover parts of your body with an item of clothing or mesh. You don't even need to be naked, you can give the illusion of revealing some parts of skin.
(15) Trust your photographer.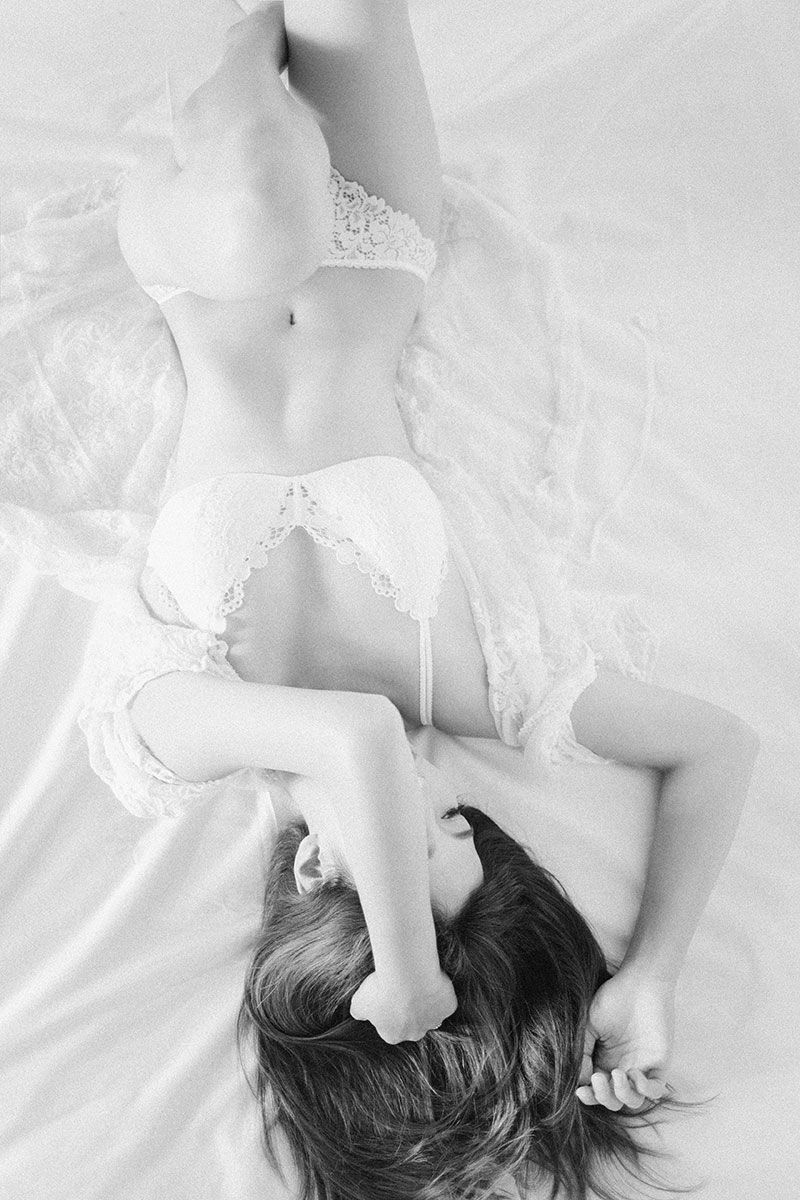 You have to let go and trust your photographer. Let your photographer take the reins. Lukas Chan shares that you can achieve the best photos if release all your worries and just talk to the lens. When this happens, you create art together with your photographer.
(16) Finally, relax and enjoy the shoot!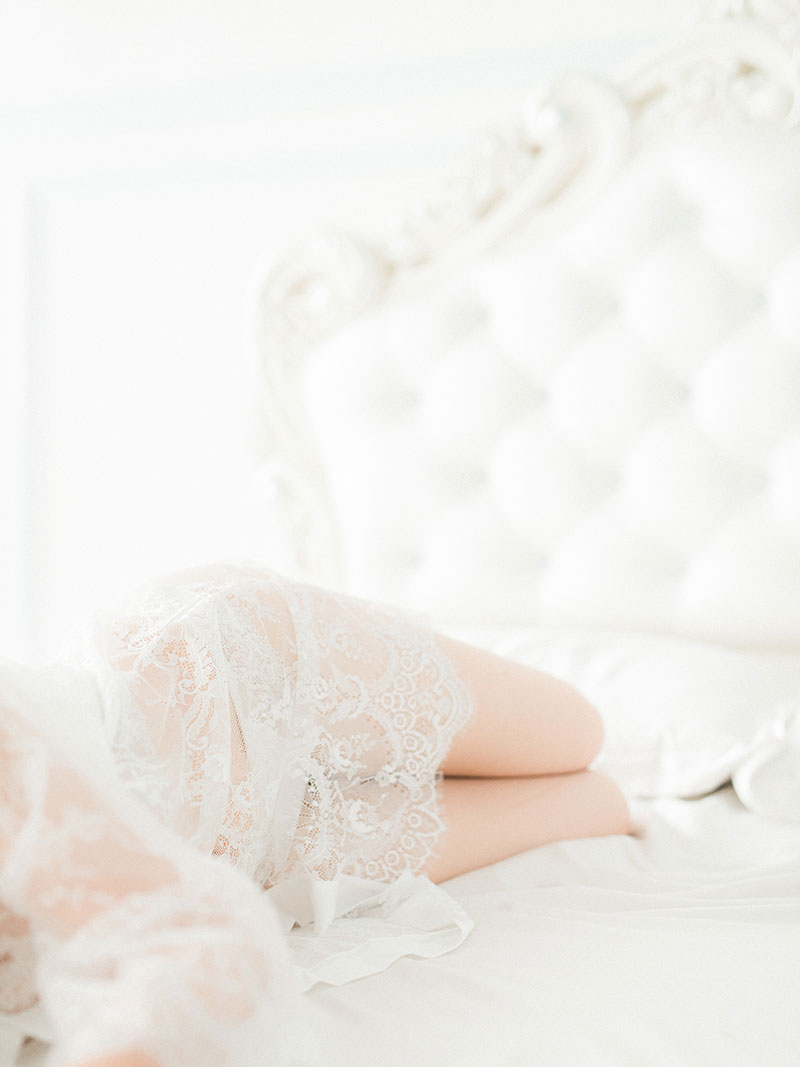 Lastly, enjoy and have fun. This is your time to shine to think of nothing else; just take in every moment behind the camera. Angel Cheung affirms that you are the magic behind each photo. It's time for you to shine.