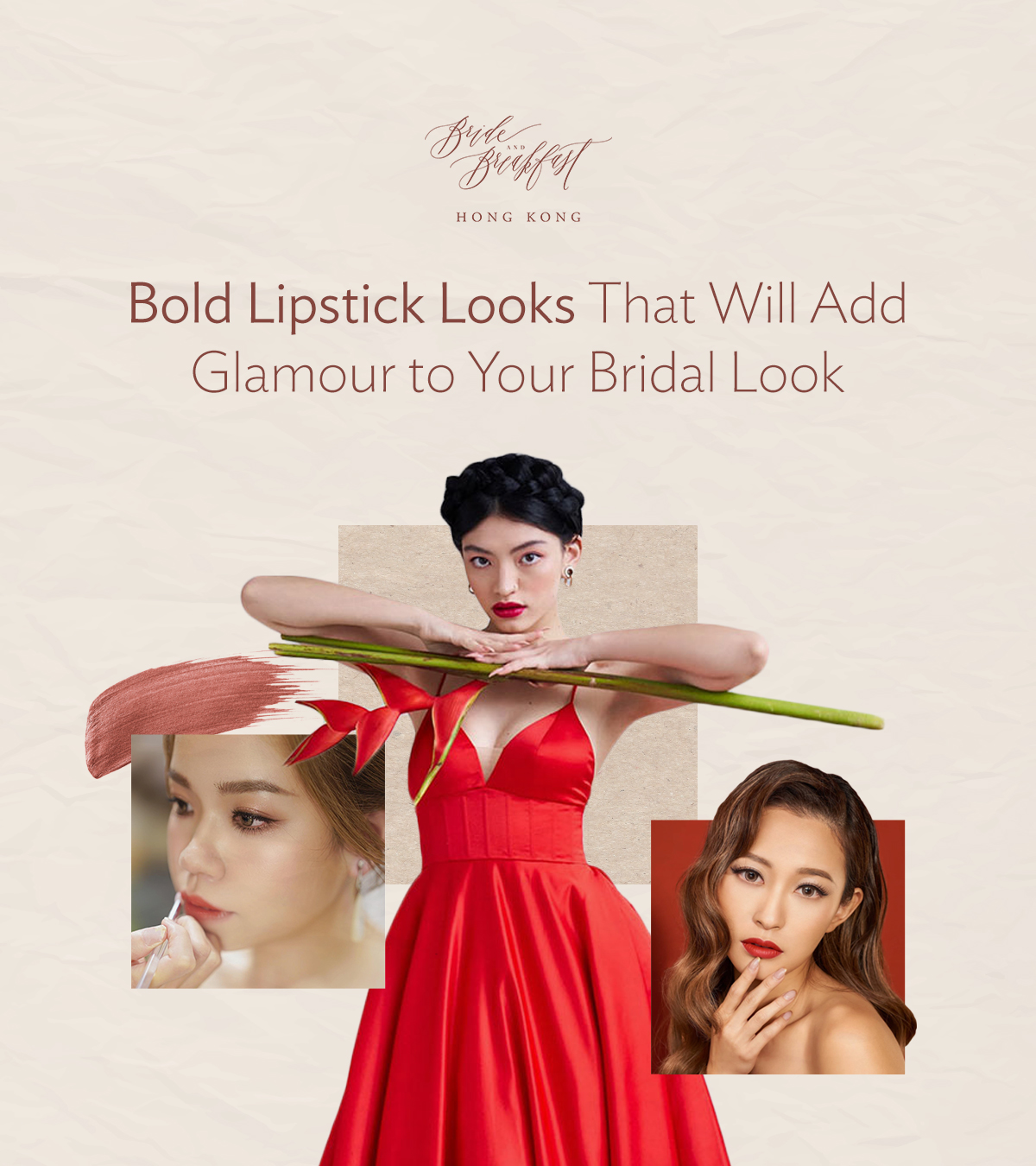 Let's say you want to play up your wedding look. How might you do so? Here's a clue: add a pop of color! And one of the easiest ways to do this is by going for a bold and fun lip color on your wedding day. We understand that many of you ma feel a bit uneasy about going for bright lipstick, so to help you better envision what a huge difference it can make, we turned to beauty experts. Kristy Makeup Styling, Joman Wedding, Ivyy Bridal Makeup, Cherrie Z Bonbon Makeup Workshop, Wish Beauty Bar, Cindy Lai Makeup, and Joyce W Makeup sent over wedding looks from brides to dared to put on bold lipstick hues on their big day. Scroll on to see how a brighter and bolder lip color is just the glow up you need!
Wish Beauty Var is a Giorgio Armani lipstick fan, she shares her favorite shades of this season. First off, the ROUGE D'ARMANI MATTE LIPSTICK is her absolute obsession. The shade 105 (Festival) is just perfect for someone who doesn't want to heavy makeup, but is ready for that hint of colour. For brides who are ready for bright and juicy red lipstick, 405 (Sultan) has got you covered. Finally, who wanst that deep perfection? 406 (Mostra) is an ideal shade for deep and well defined lips.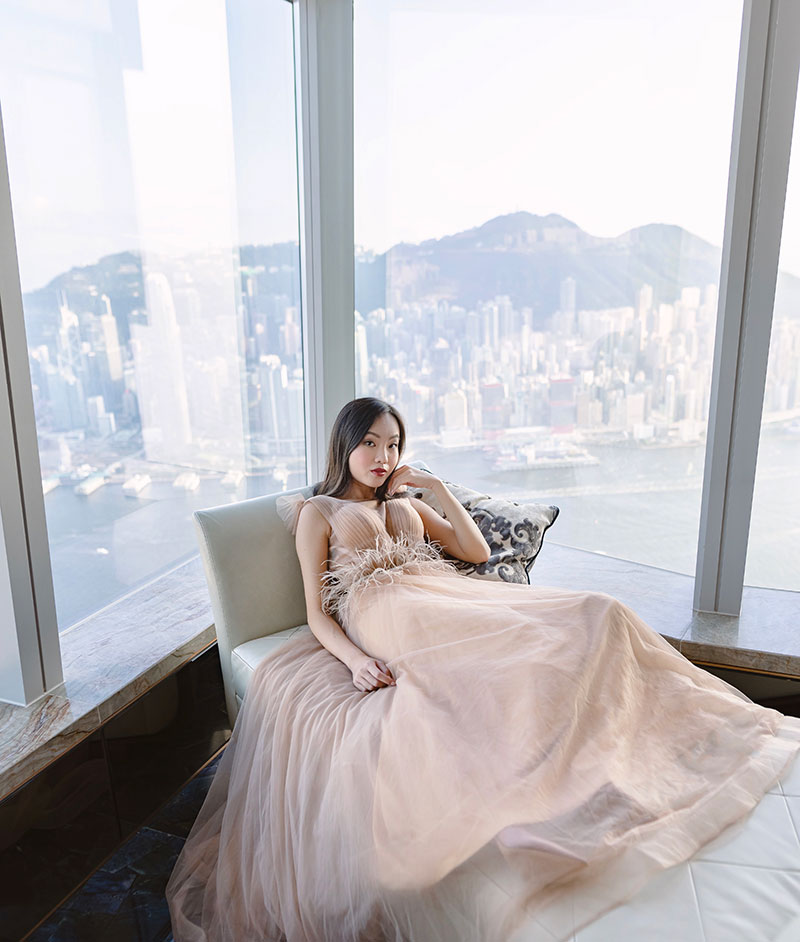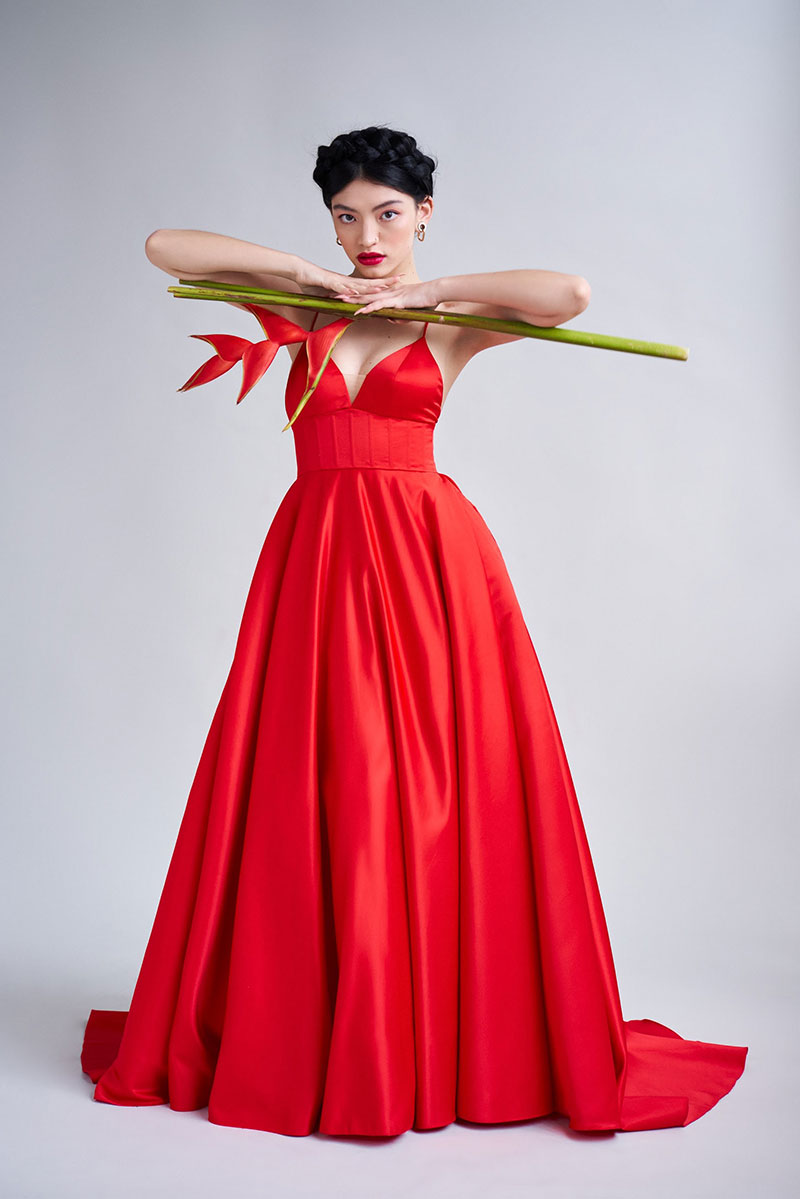 Bold lips need not be too over the top, shares Kristy Makeup Styling. Going for colors made with deeper coral and pink tones are also enough to brighten your wedding look. For these brides, she used similar shades which helped add a natural glow to their look.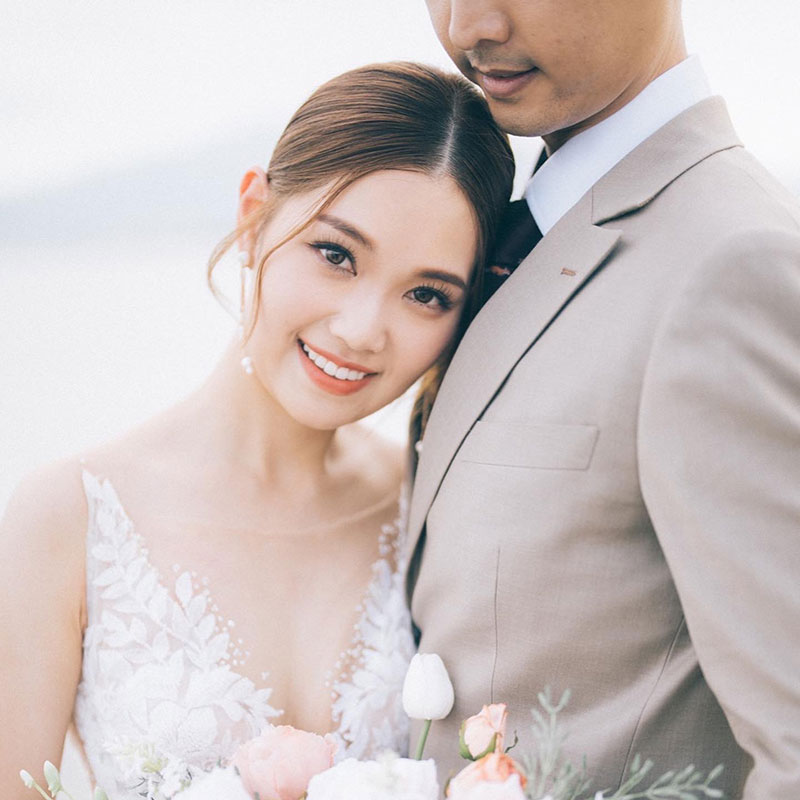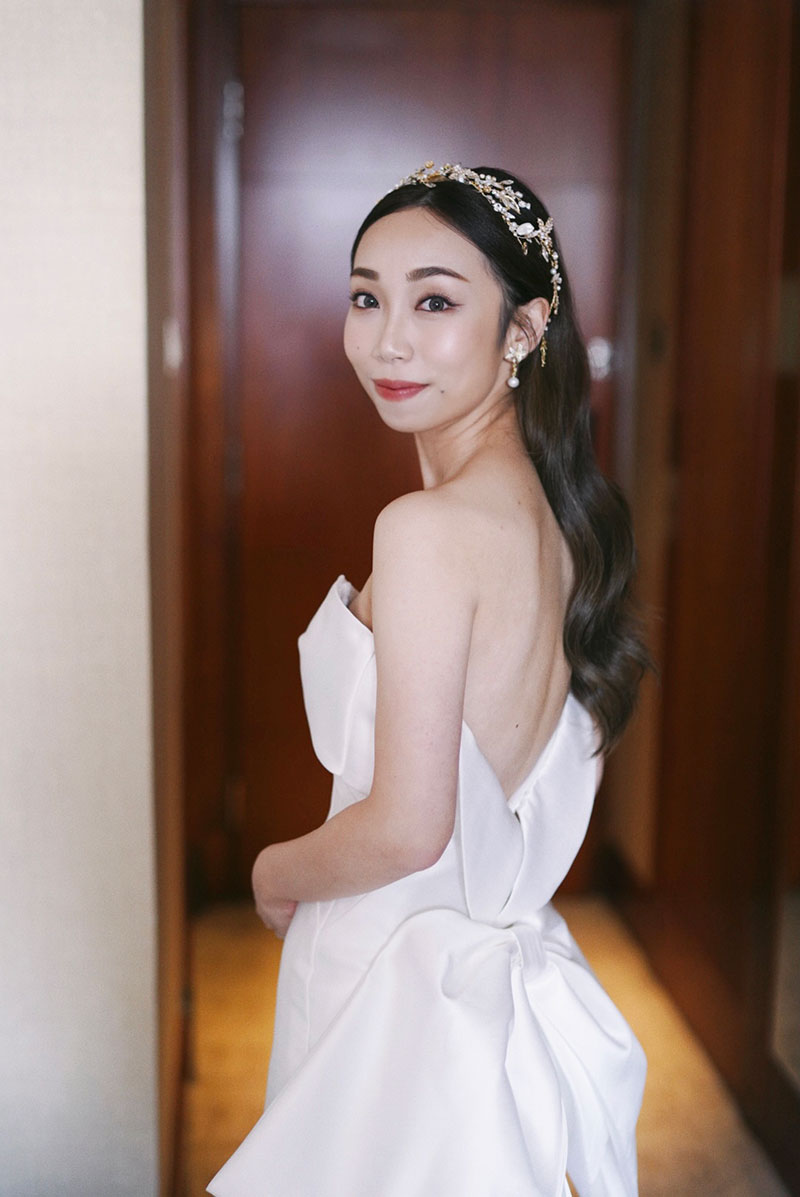 Playing around with darker lipstick colors during the trial session helps brides appreciate bolder looks, says Joman Wedding. Hence, she highly encourages her clients to consider this. Bold lip colors go very well with red dresses, as seen in one of the examples below. At the same time, the right hue will also work well with a qun gua and wedding gown.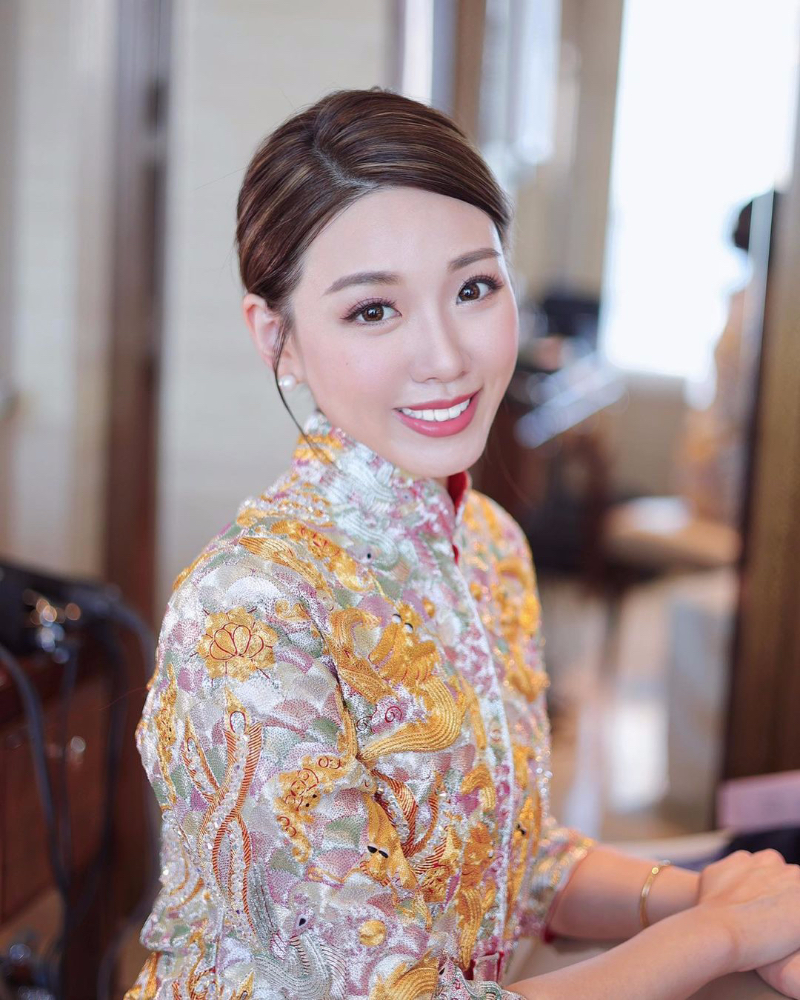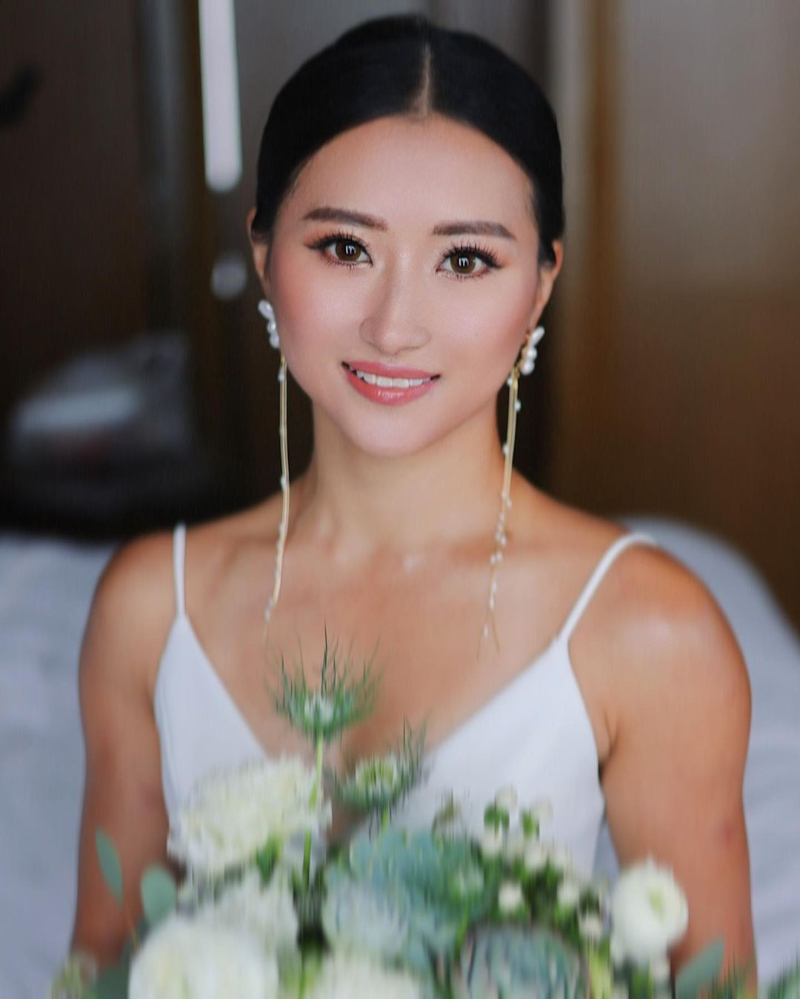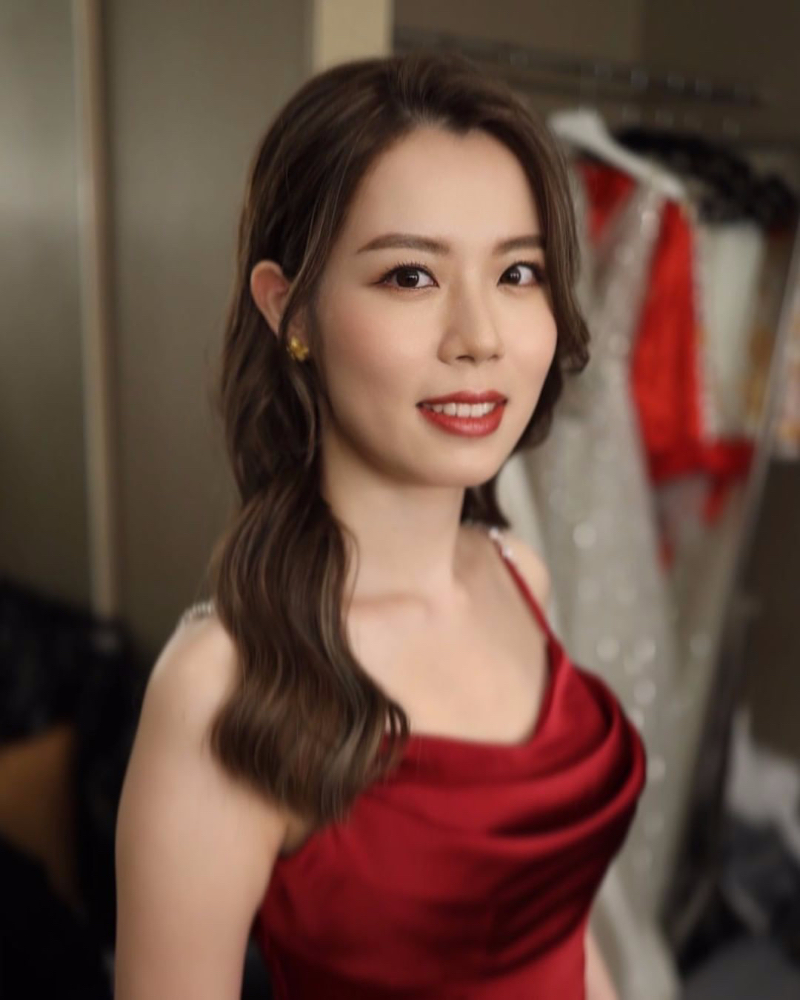 Ivyy Bridal makeup spills details on trendy bold lip colors for brides. The first is a petal lip color that gives of a warm vibe, perfect for autumn. The second look below reveals a milk tea lip color that works so well natural-looking makeup. Lastly, for brides who want to improve their overall aura and complexion, tomato red lips is the best option.
Cherrie Z Bonbon Makeup Workshop
Similarly, Cherri Z Bonbon Makeup Workshop has her suggested colors for brides who want a glamorous wedding look. Cool-toned brown lip colors, have a relaxed yet inviting charm. On the contrary,  cool-toned purplish red lip color adds a hint of retro style to any bridal ensemble. And for a young vibe, warm-toned orange-red lip color can help bring out a more youthful glow.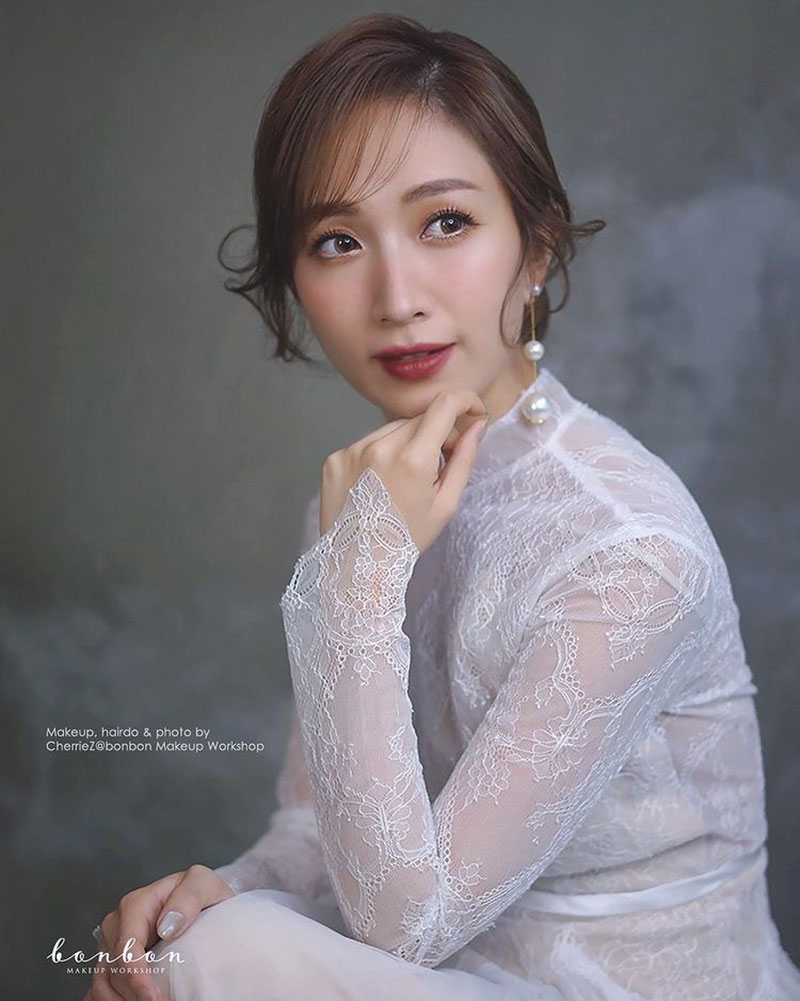 Every makeup needs one or two key points to highlight the style or personal characteristics. Highlighting the lips can boost the whole person's aura while also improving complexion and femininity. Hence, Cindy Lai Makeup supports brides who want to glam up on their wedding day with red lips. She says that red lips makeup can match with many kinds of hairstyles and looks, so it's really such a versatile and eye-cathing choice.
While red hues are the common go-to when it comes to bold lips, Joyce W Makeup shows us that brighter tones of pink and peach can also be the pop of color you're looking for.