Getting engaged is a very special moment for every woman, so we decided to celebrate with some newly-engaged brides by inviting them to an exclusive high tea experience at The Ritz- Carlton, Hong Kong. We wanted to treat our readers to an intimate gathering that would allow us to converse with them, share their excitement and anticipation, and show our utmost support. Wedding planning isn't easy, and we want them to know Bride and Breakfast is behind them every step of the way.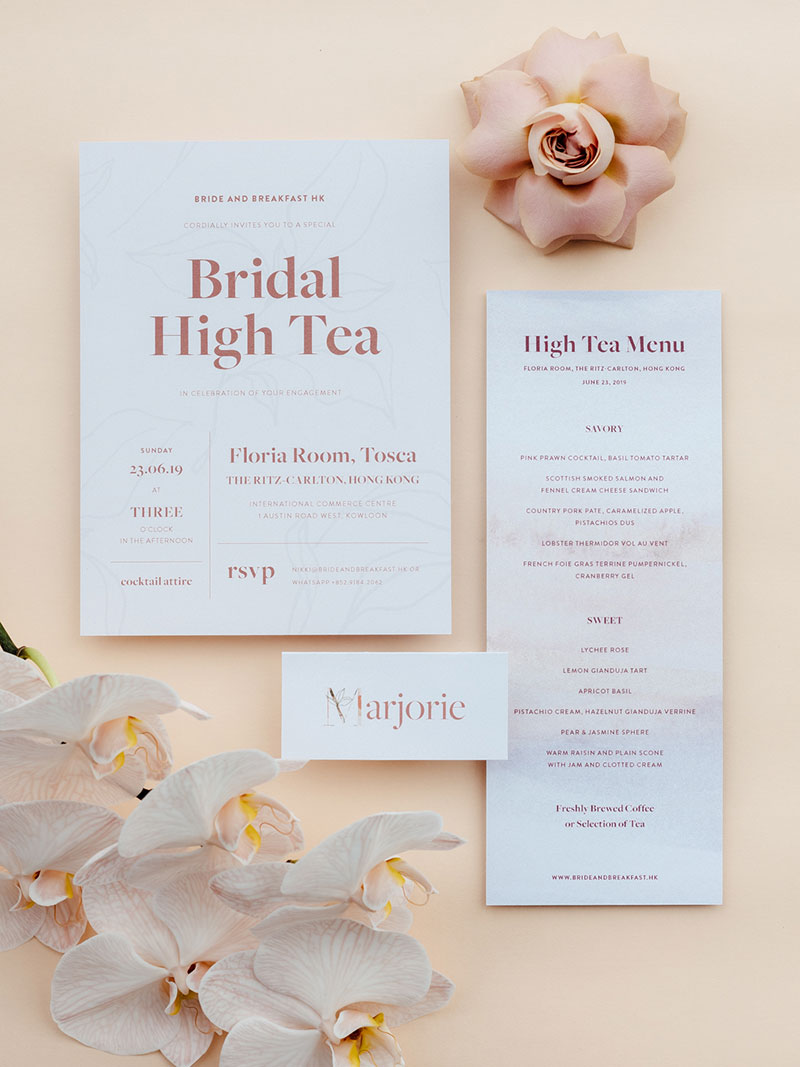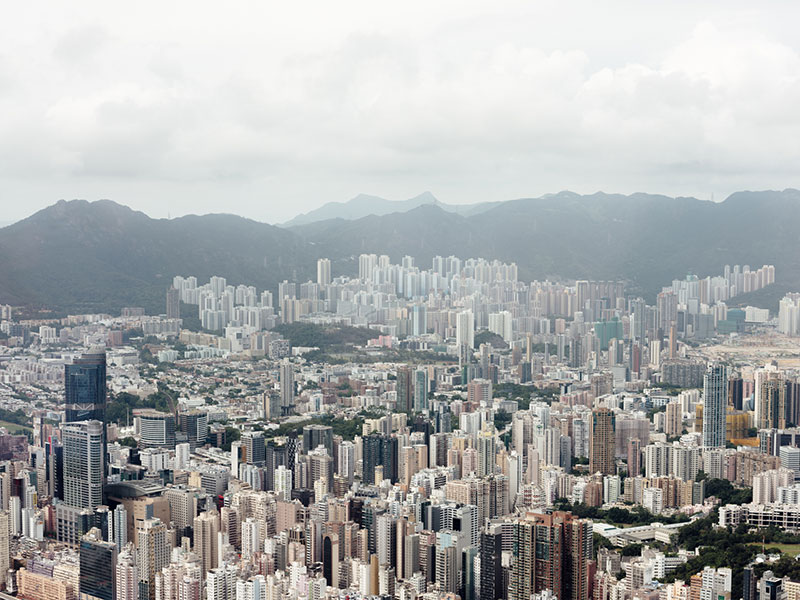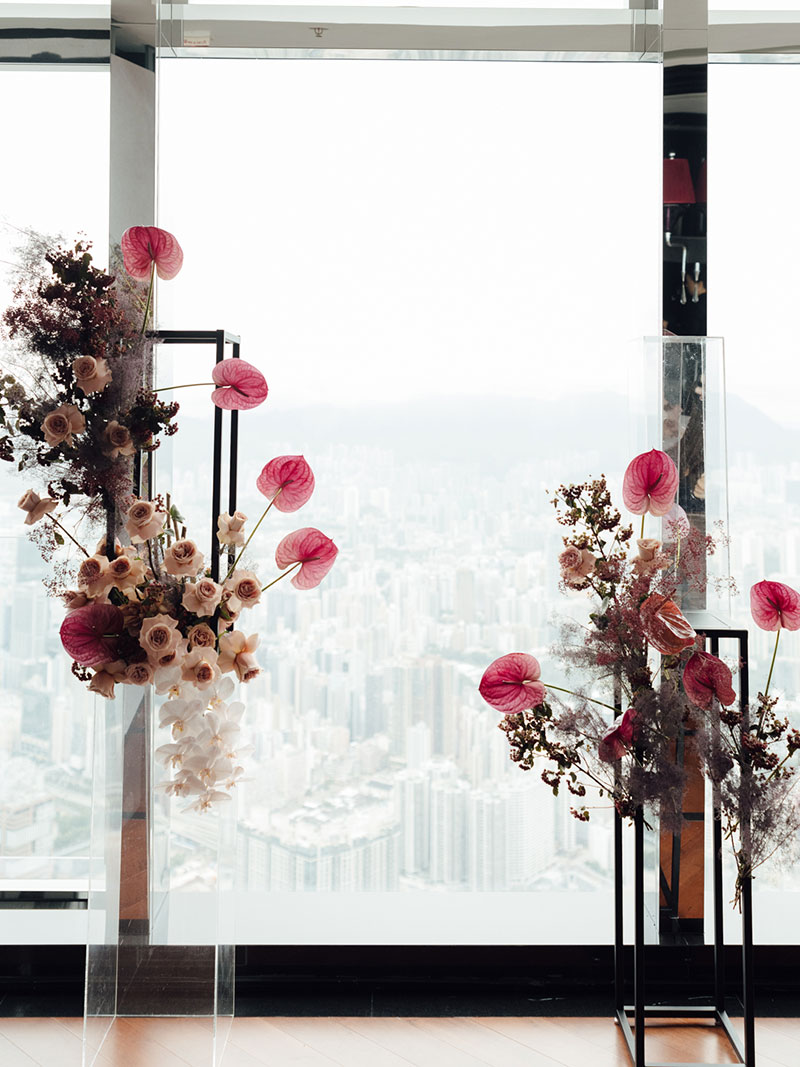 The Ritz-Carlton, Hong Kong is a 5-star luxury hotel that sits 118 floors high. Hence, we had a panoramic view of the city skyline with Victoria Harbour and the rest of Hong Kong island's rolling hills lining the horizon as our backdrop for this special occasion. The Ritz-Carlton, Hong Kong prides itself as a place of beauty and serenity, a repose from the city, without having to actually leave it. So, we knew we picked the perfect spot for our brides to get a breather from all the stress of wedding planning.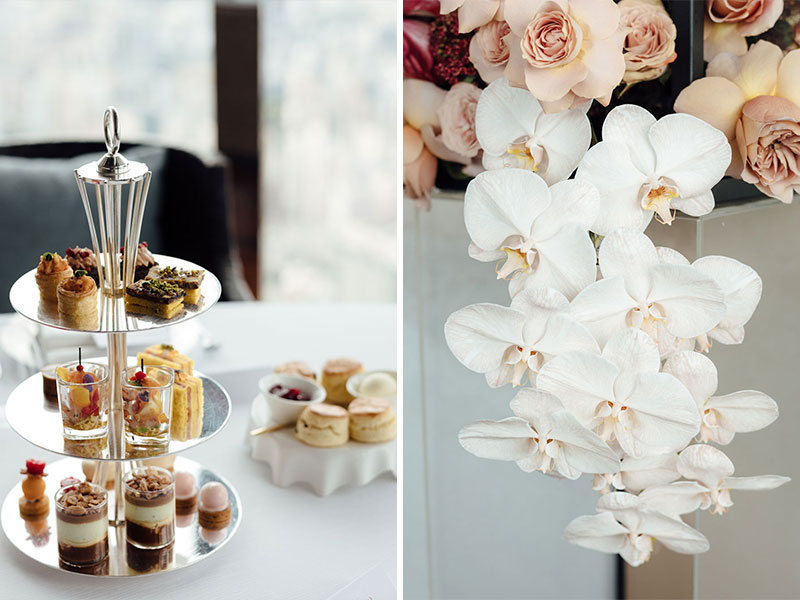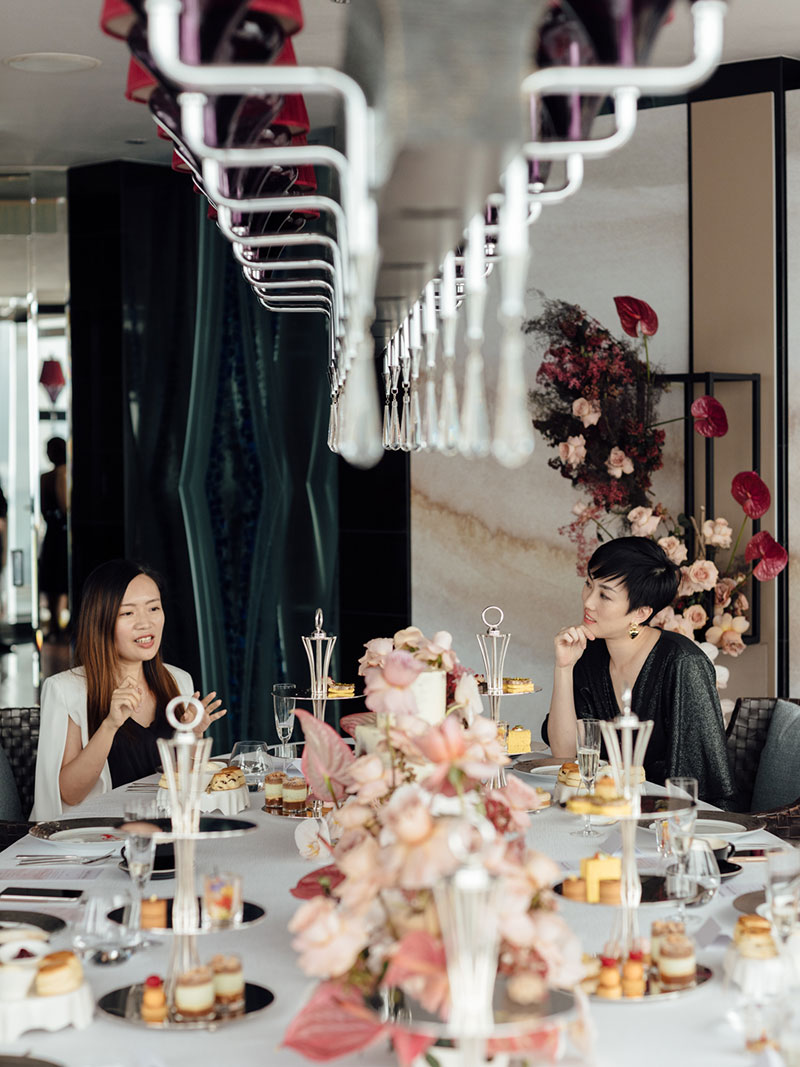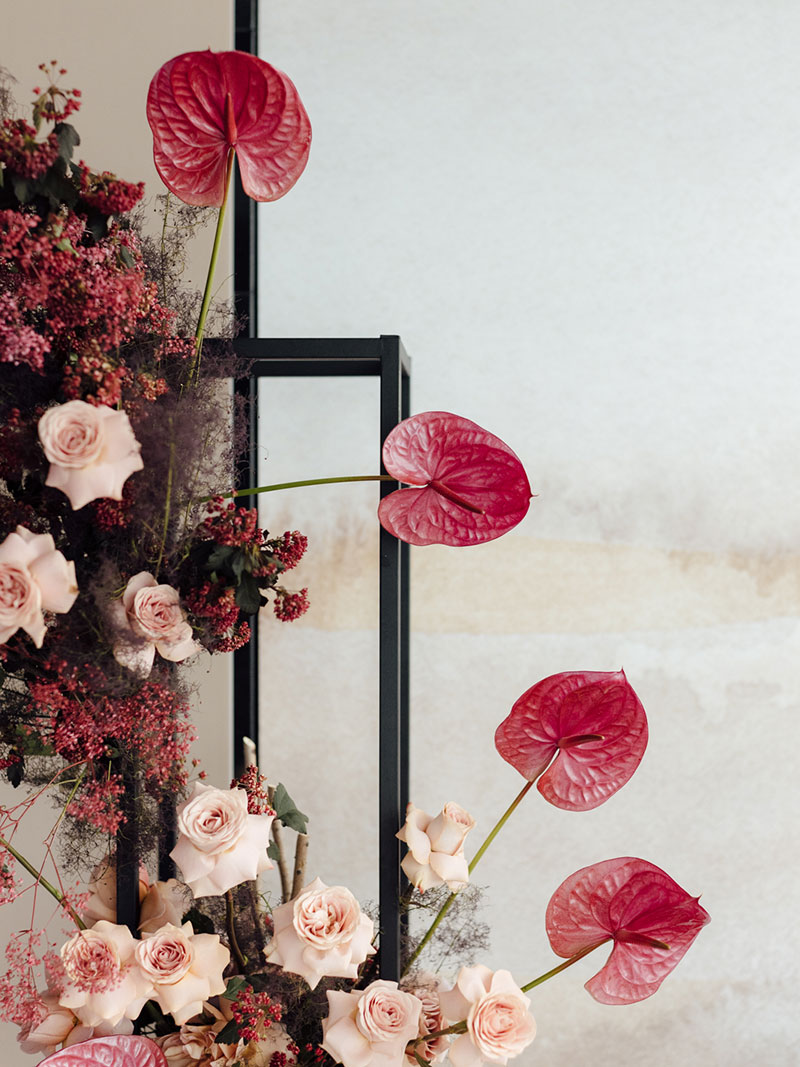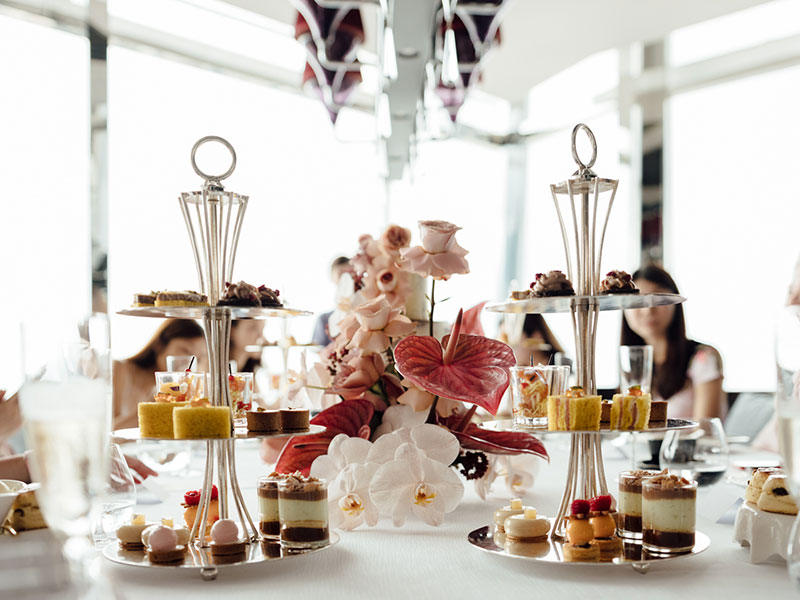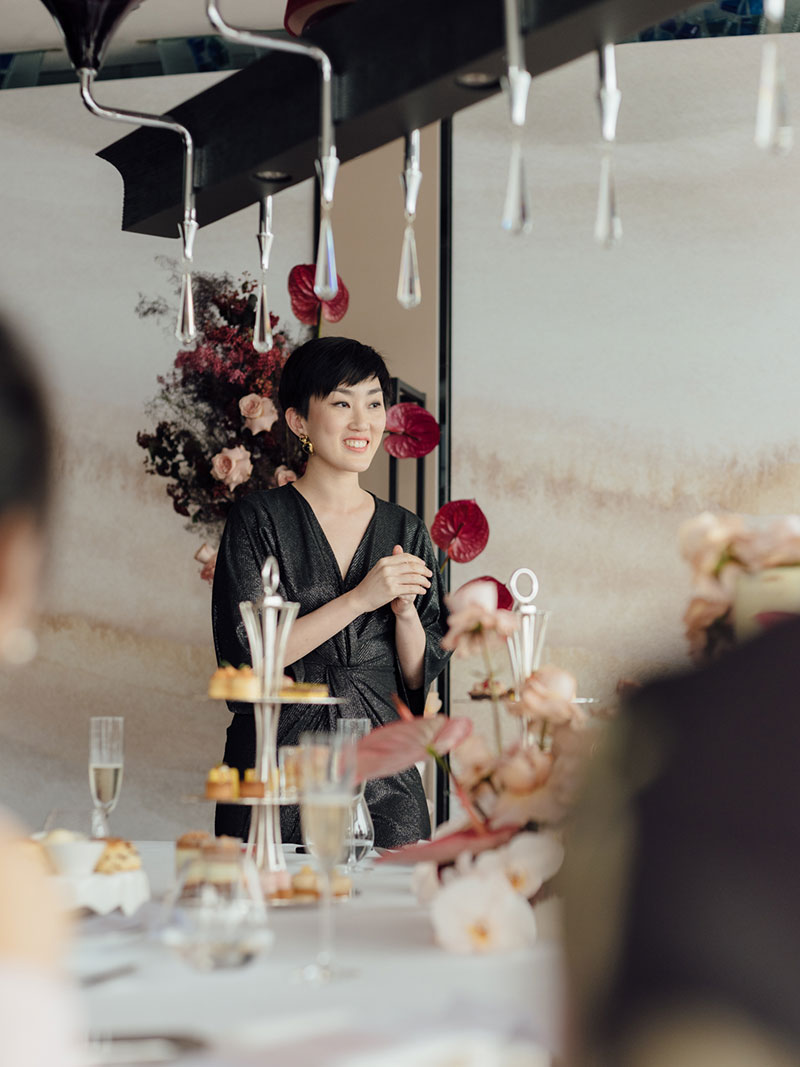 Our intimate gathering took place at the Floria Private Dining Room on the 102 floor, a modern and luxe room with ceiling-high glass windows that did not disappoint—the view was breathtaking! And to complement the room's details, Flos on the Folk used a dreamy palette in burgundy and dusty pink that made the whole scene utterly romantic. The brides instantly started taking photos of the elegant flowers and colors that greeted them.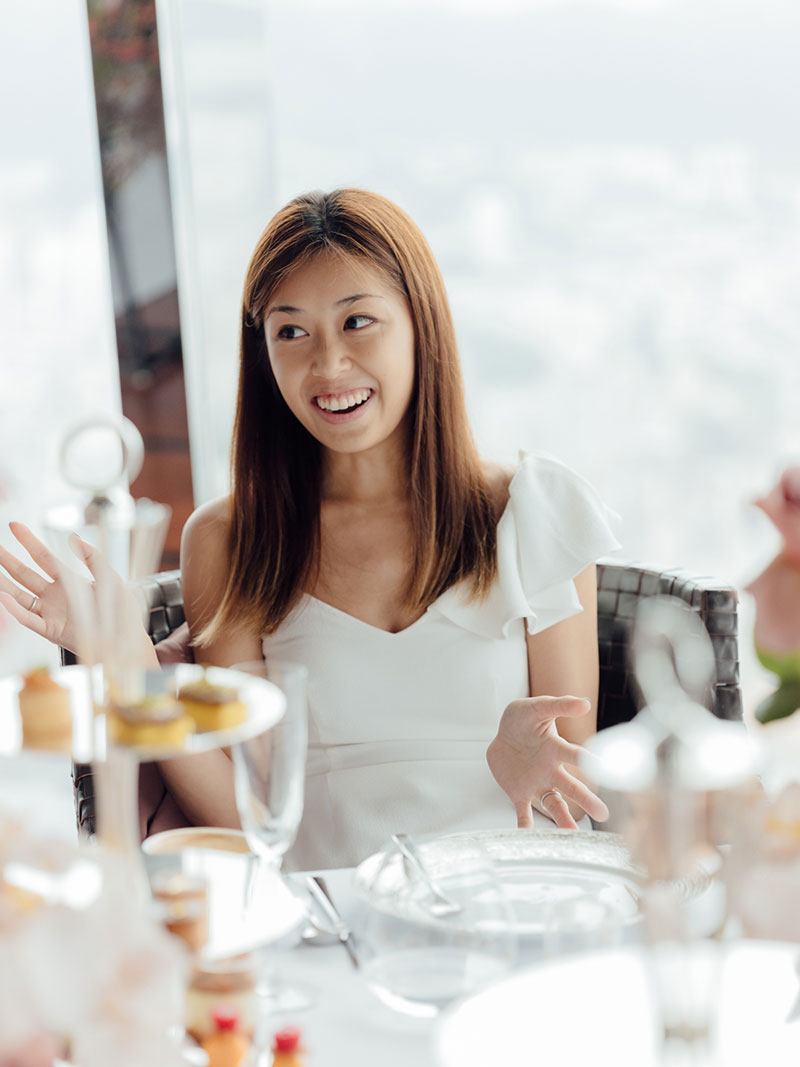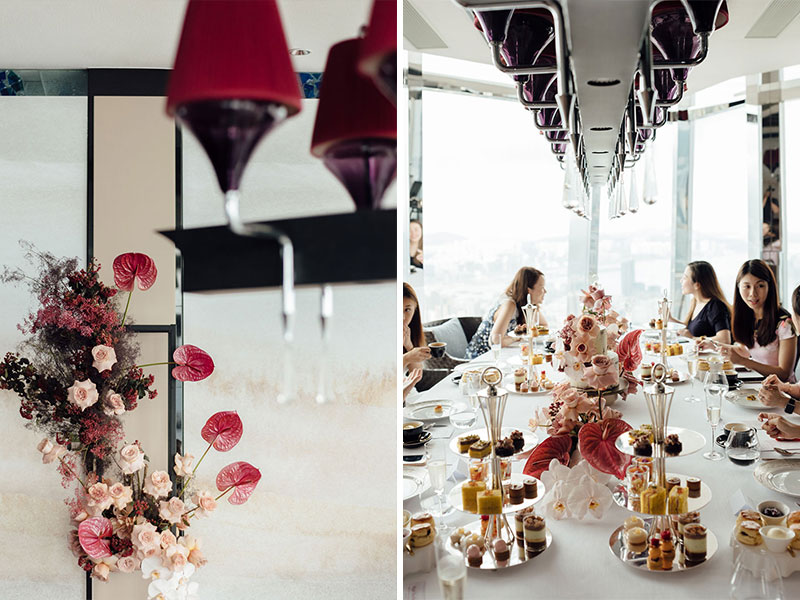 When everyone took their seats and got cozy, delicious trays filled with savoury and sweet hors d'oeuvres were laid out for them to enjoy with overflowing cocktails and tea, of course. We were all soon engaged in conversation, sharing wedding experiences, budgeting advice, and styling tips. Somewhere in middle, we also had the chance to talk about some struggles they were currently facing with other brides stepping in to share their own advice. It was truly heartwarming to see everyone helping each other out—this is what the Bride and Breakfast Community is all about.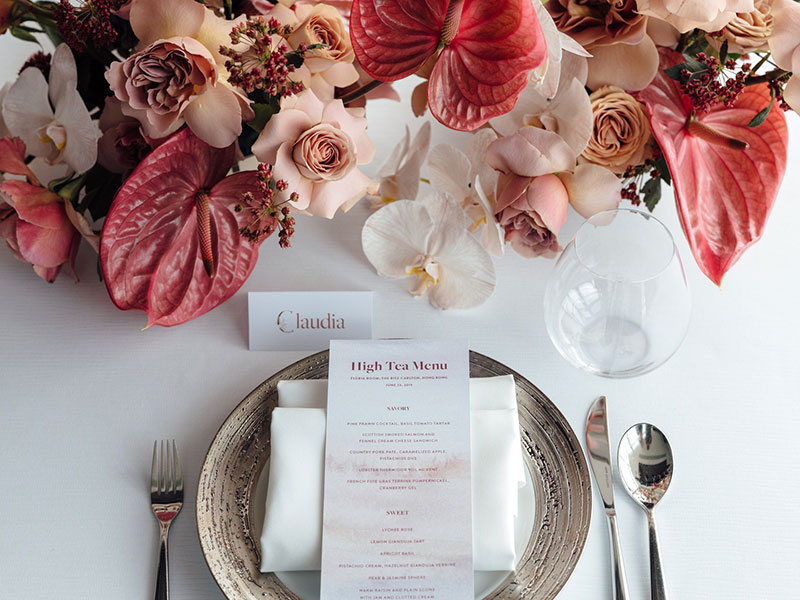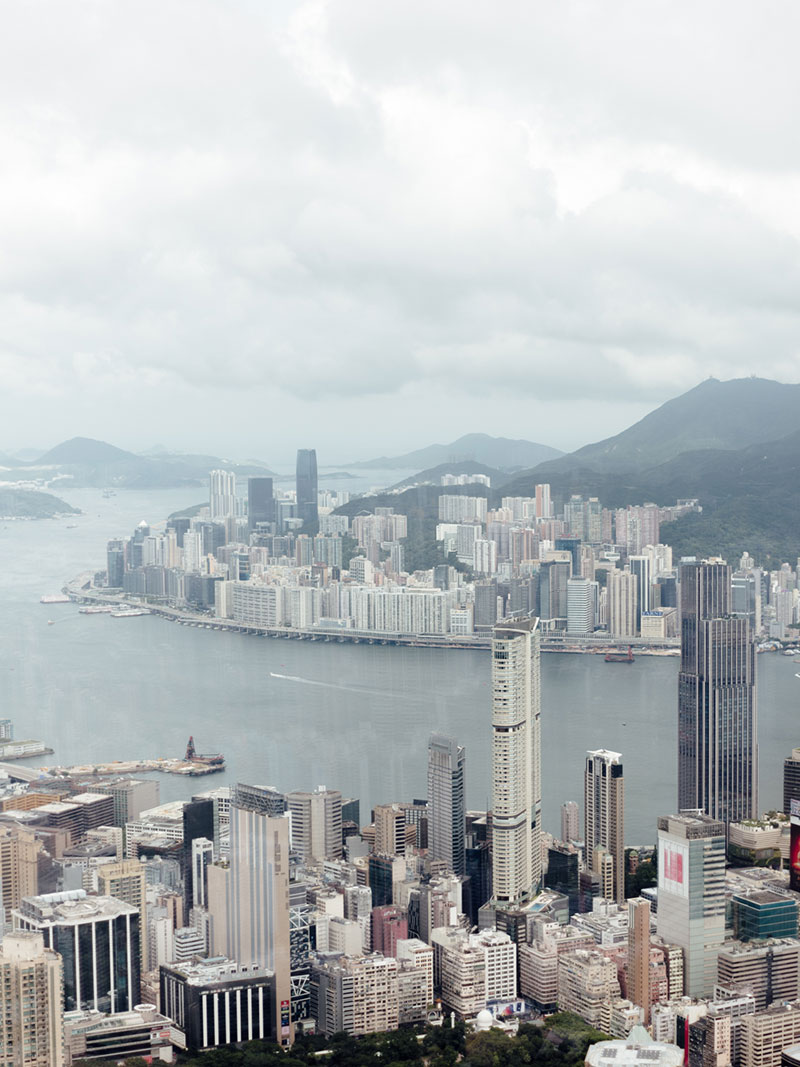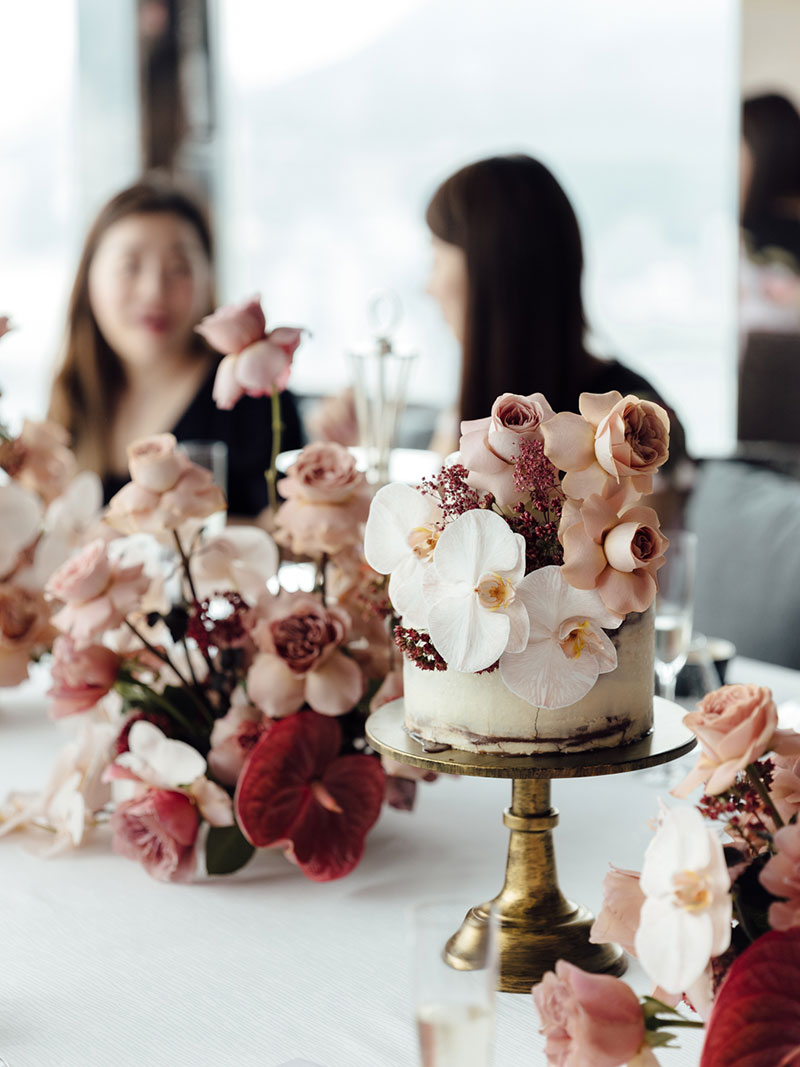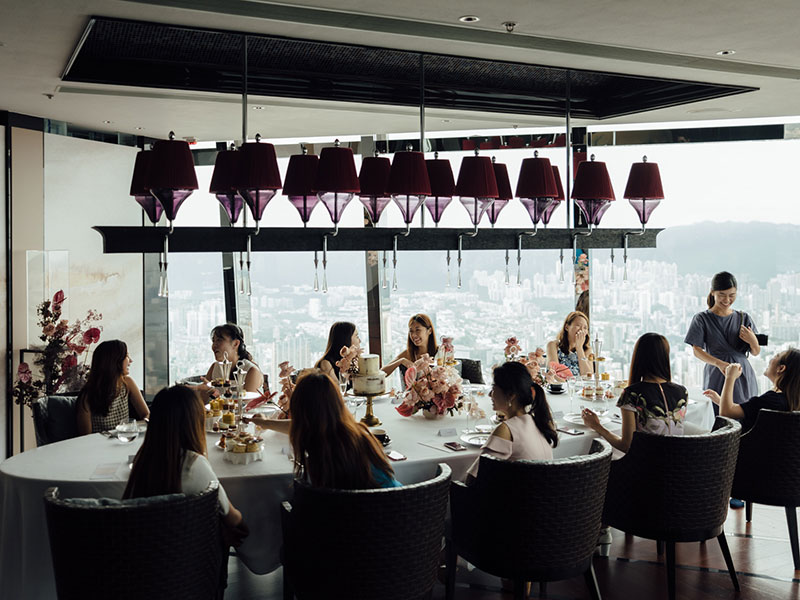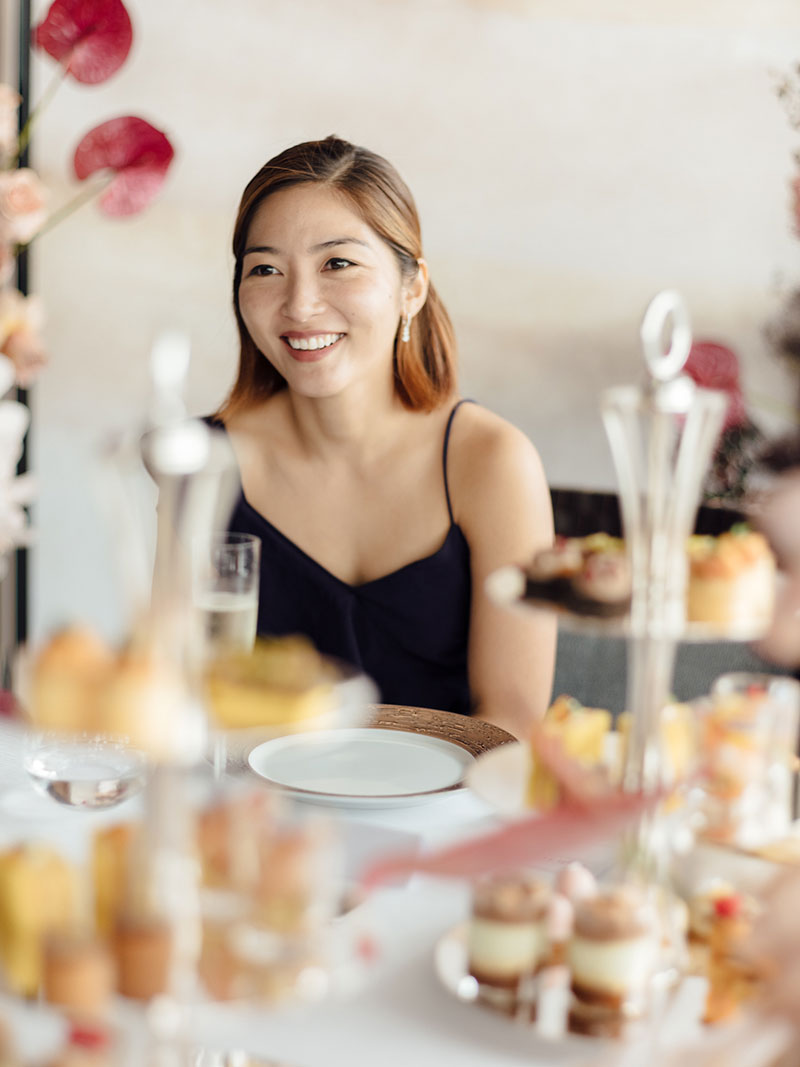 This lavish high tea experience at The Ritz-Carlton, Hong Kong is something all soon-to-weds can enjoy as well. The Ritz-Carlton, Hong Kong has a comprehensive wedding package, inclusive of a sweet tea party for the bride tribe and a chill cocktail party for the groom and his groomsmen. The tea party package comes with an extensive menu—similar to the sumptuous spread in this celebration—and overflowing juice, soft drinks, tea, and coffee. A 10-lb bridal shower cake will also star as a table centerpiece. And the party wouldn't be complete without a toast, so naturally, a bottle of champagne will be served for everyone to enjoy!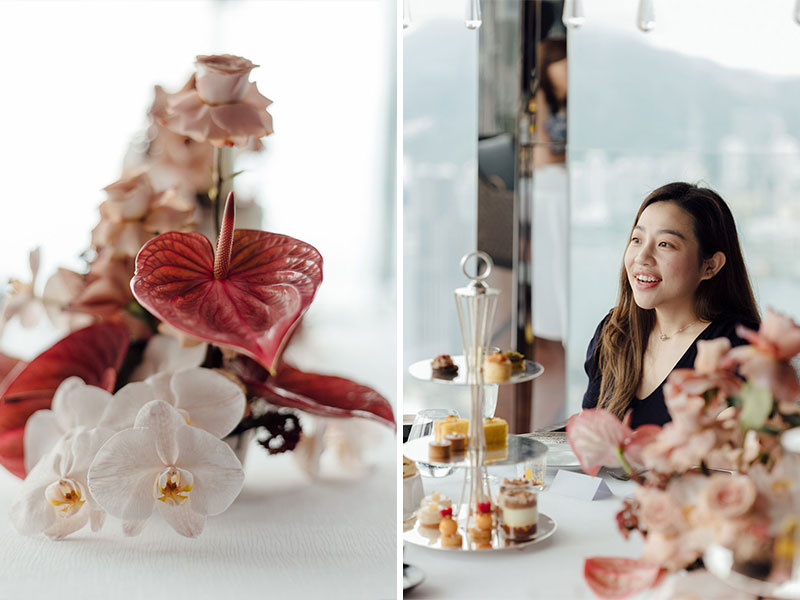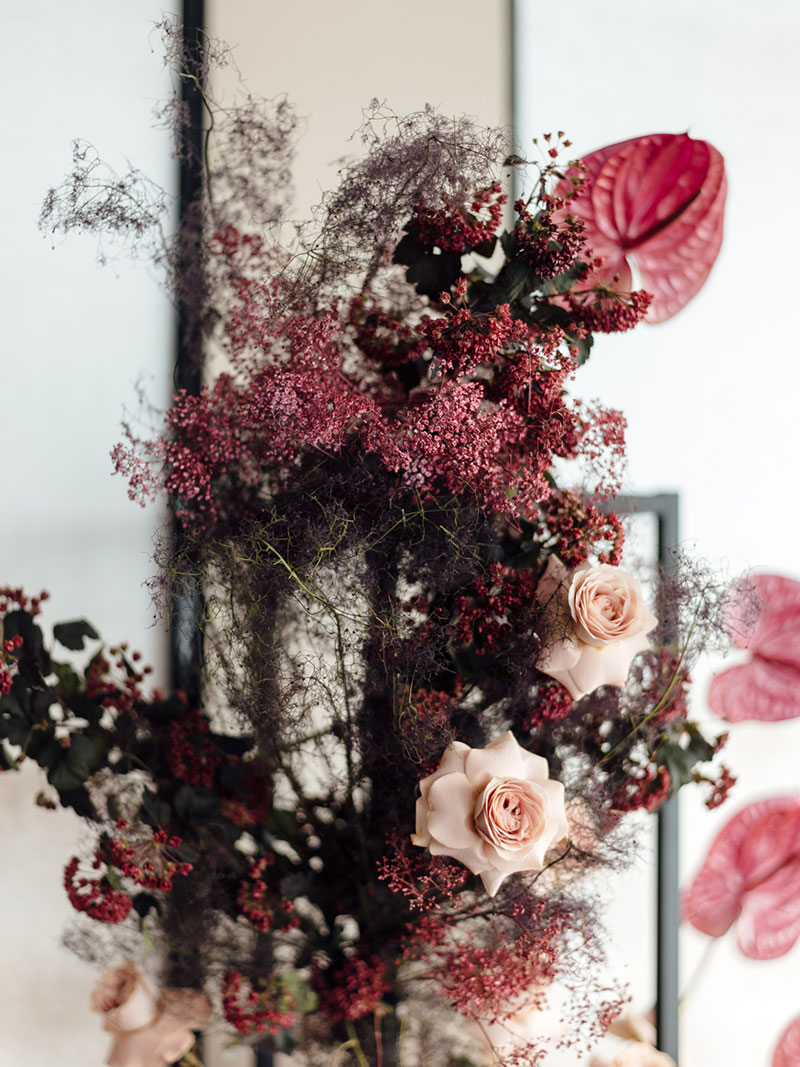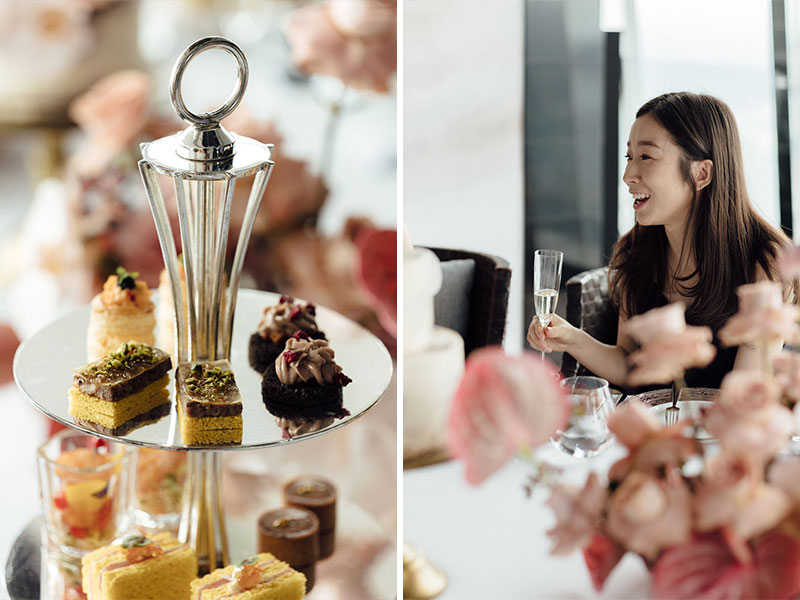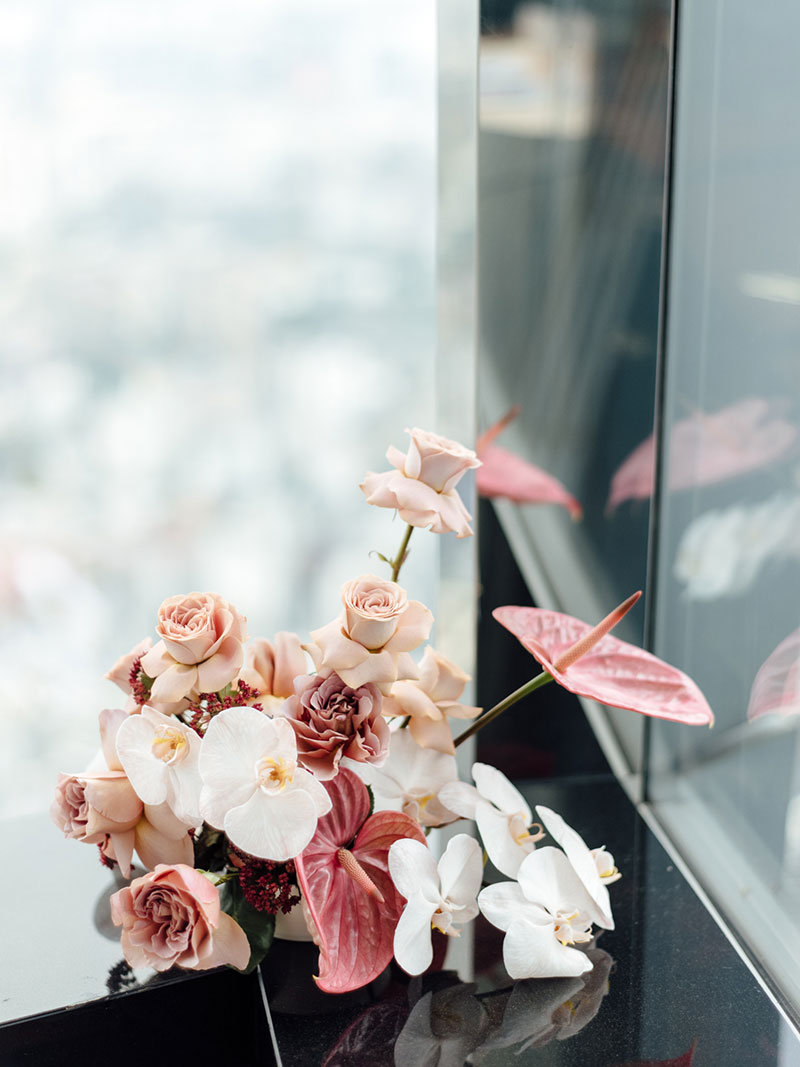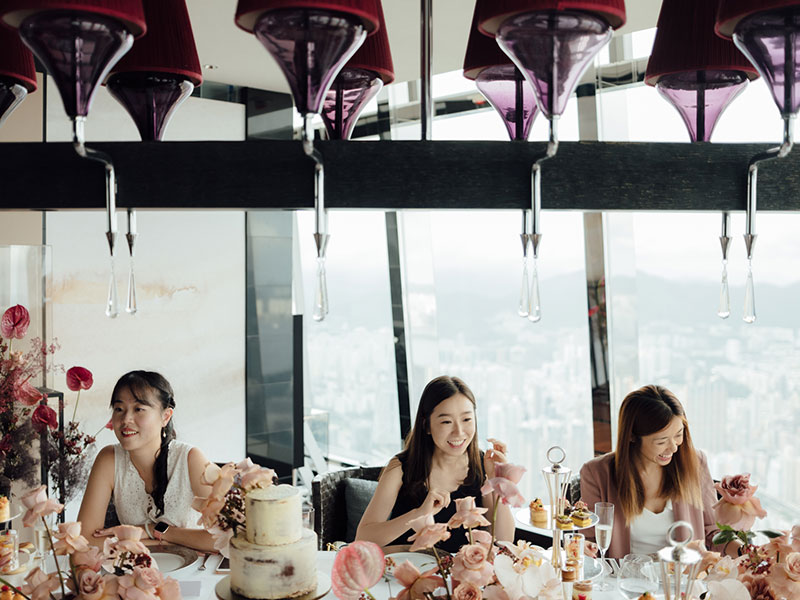 The afternoon ended on a cheerful note with everyone still on a high from the good food, new friendships made, and of course, the thrilling journey ahead! Thank you to everyone who came, we're so thrilled to have spent time to celebrate with you. We wish you all the luck for your wedding planning journey and marriage. Cheers!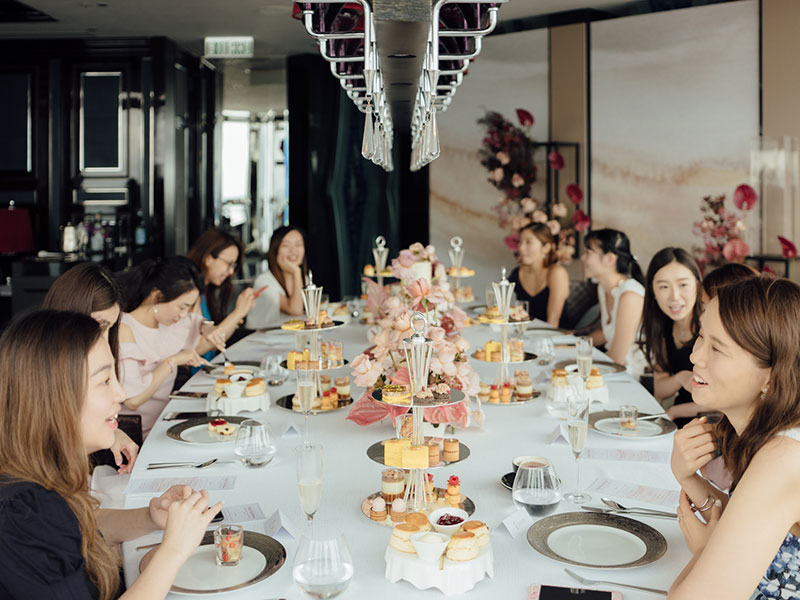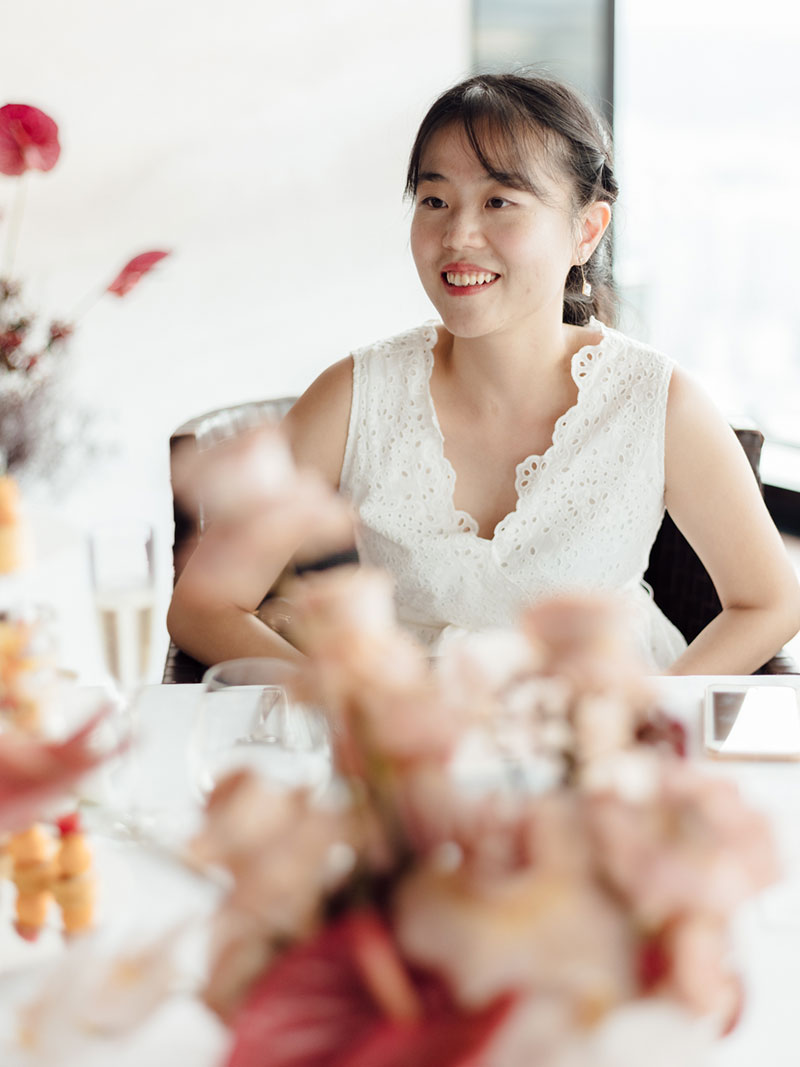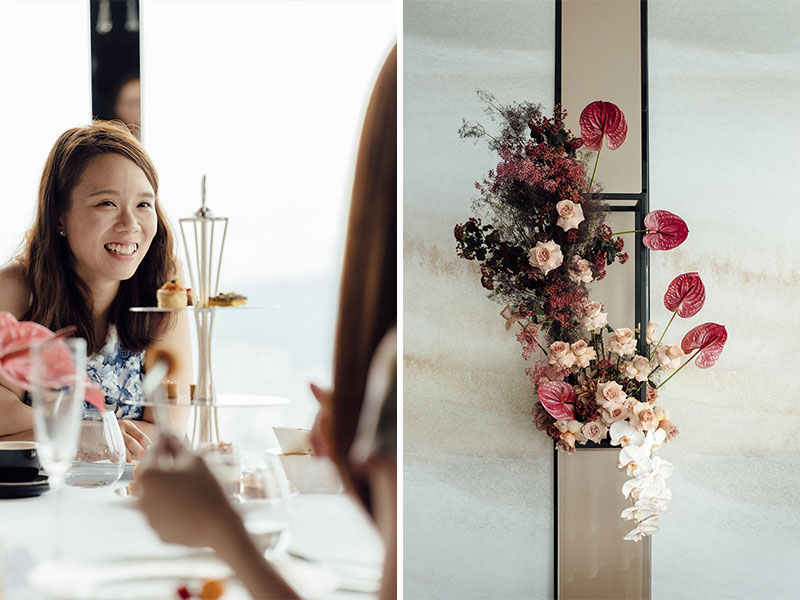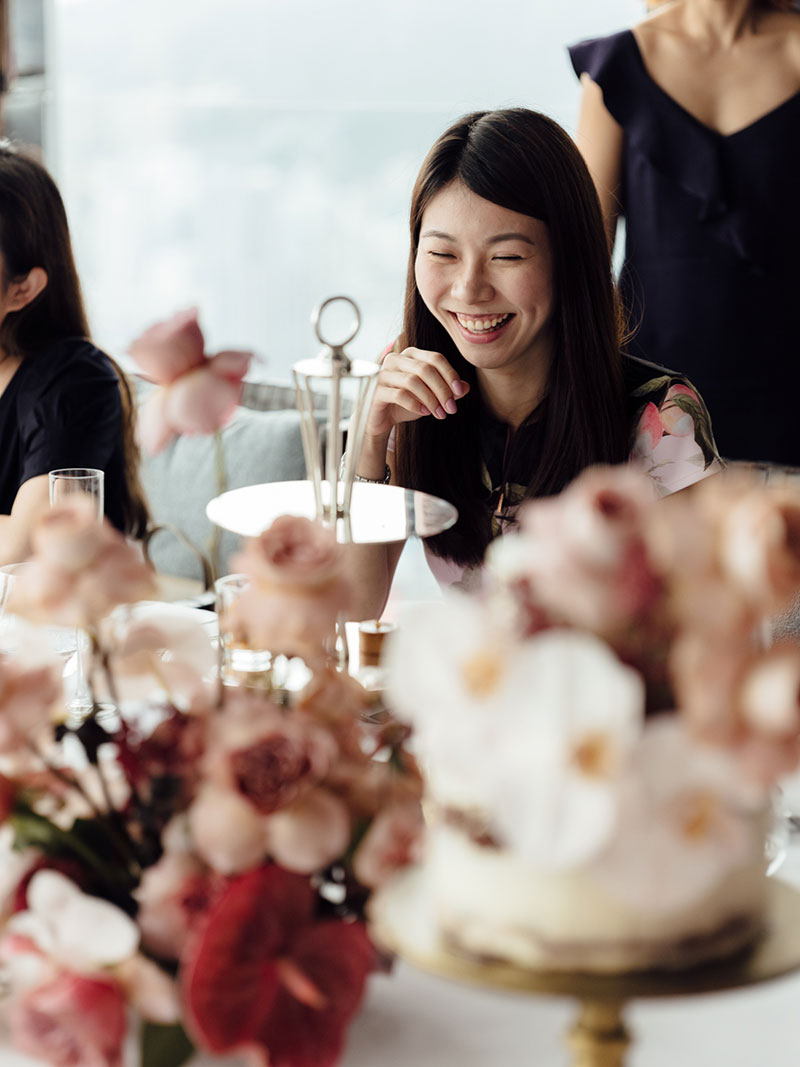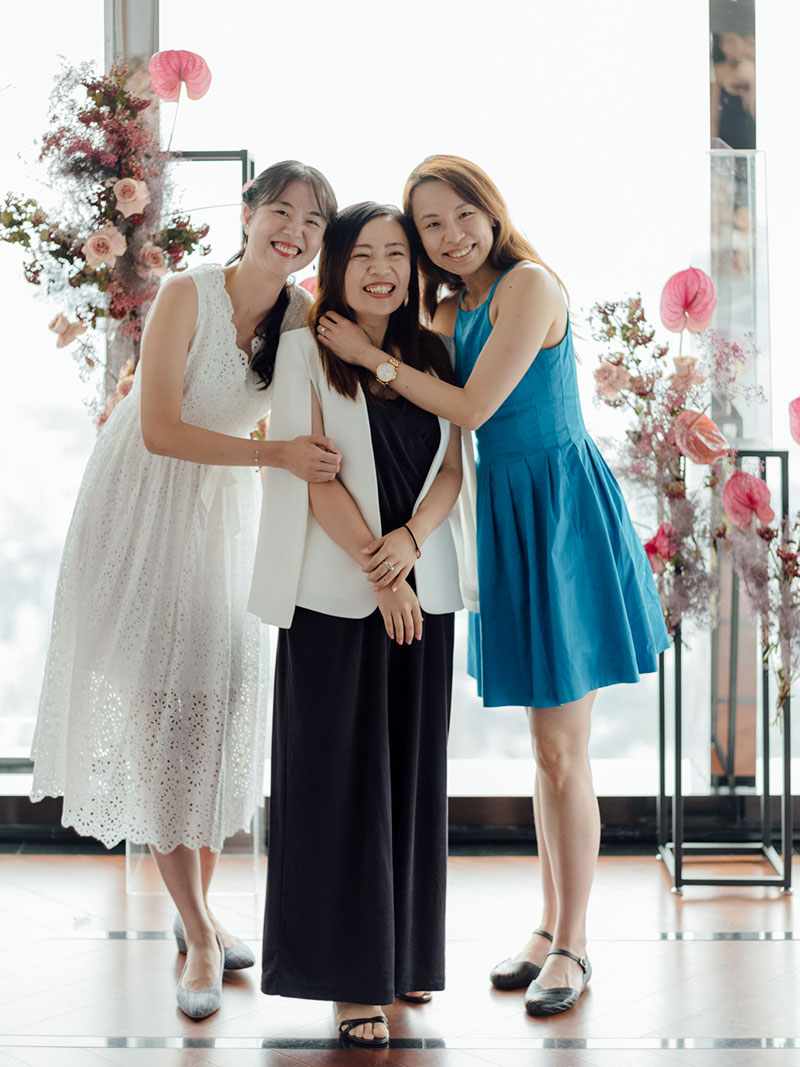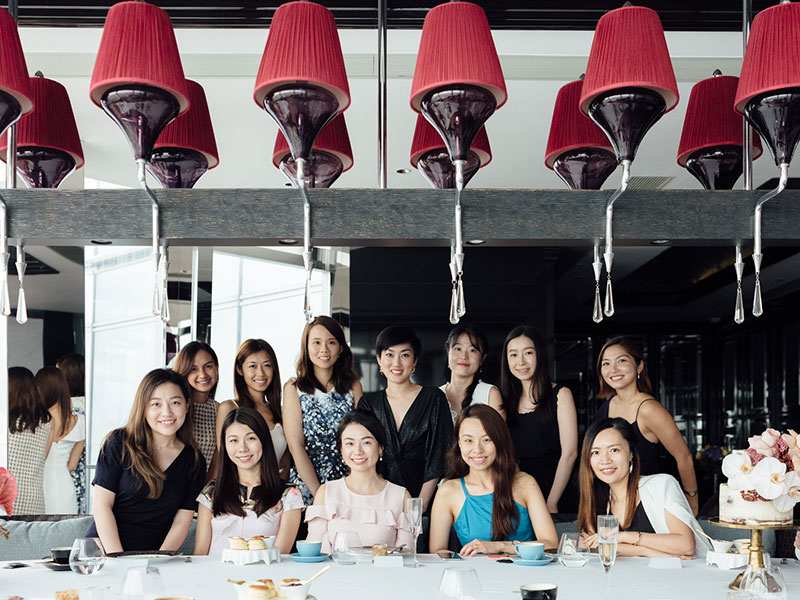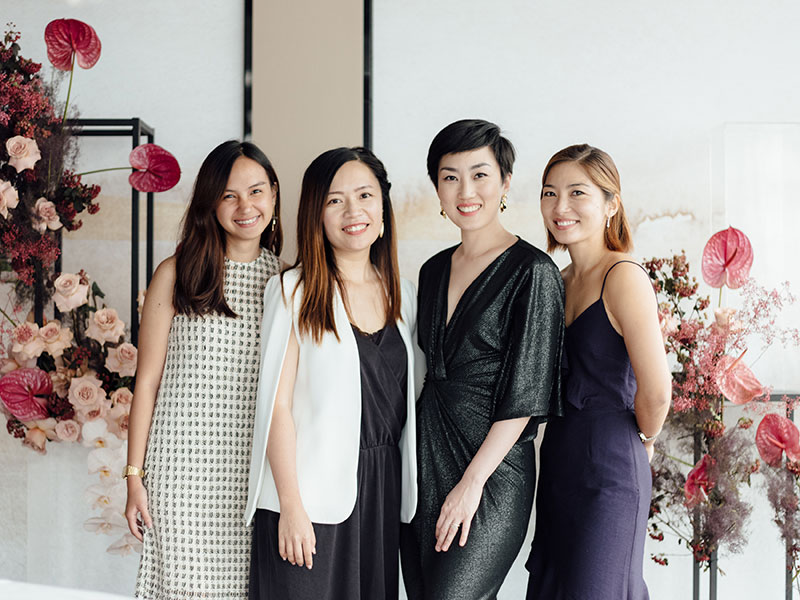 Photography: Lauhaus.co / Videography: Woody Storytelling / Floral Design: Flos on the Folk
For more information about The Ritz-Carlton, Hong Kong wedding package and bridal shower
tea package, click here: http://www.ritzcarlton.com/en/hotels/china/hong-kong/weddings/packages.
Or, get in touch with the The Ritz-Carlton, Hong Kong Wedding Team today. For additional information, please contact (852) 2263 2380 or [email protected].