Your Big Day is nearing and we know that you have a million and one tasks to complete. Don't let these get in the way of you looking your best everyday. Achieve the perfect, everyday bridal glow while you're running around planning your wedding. "How is this possible?", you might ask. The answer: Proper skincare and fresh makeup, of course! From your cleansing routine essentials, last minute quick fixes, to must-have makeup products, we've got you covered! Check out these products and find out how they can work their magic on you.
Achieving a Clean Canvas
Be diligent and go to bed every night with a clean face. Cleansed skin sets a clean canvas for everything else that is to follow. We are big fans of the double cleansing method that Korean women follow to achieve clear skin. Start off with an oil based cleanser to remove makeup and impurities without stripping the natural barrier of your skin, followed by a water-based cleanser. Living in a city with pollutants can be troubling for your skin too. Use a cleansing tool to help remove stubborn pore clogging dirt. After the crucial double cleanse method, remember to tone your skin. This step will help to balance your skin's pH levels so that it will absorb the products that are to follow.
Shu Uemura Ultime8 Sublime Beauty Cleansing Oil
[Photo: LuminneJ]
A cult favorite, this cleansing oil effortless removes dirt and impurities, making your skin soft, smooth and moisturized.
Clé De Peau Beauté Softening Cleansing Foam
[Photo: Clé de Peau Beauté]
This cleansing foam lifts off pollutants such as the common PM2.5 in exhaust gas and haze.
 Biotherm Skin Oxygen Depolluting Cleanser
[Photo: Lily]
A gel liquid foam texture, it will absorb heavy metals and pesticides, resulting in even-toned and smoother skin.
[Photo: Jessoshii]
This cleansing brush even has a anti-aging system that promises to minimize blemishes. It even comes in four varieties so that you can select one that is suited to your skin type.
[Photo: QVC]
This two-speed facial cleansing brush helps to cleanse dirt and impurities while flushing pores clean, resulting in a brighter and more even skin tone.
Fresh Rose Deep Hydration Facial Toner
[Photo: Sephora]
This gentle toner that is infused with real rose petals leaves your skin looking healthy and hydrated while removing impurities.
Estée Lauder Nutritious Micro-Algae Pore Minimizing Shake Tonic
[Photo: Mr Luke Christian]
This toner results in a radiant, more even complexion with less shine. Your skin will be looking refreshed and alive!
Target Those Trouble Areas
We know there are a lot of products out there that are miracle savers and it can be confusing as to which we should use first. As a general rule of thumb, start from the lightest products first whatever your skin type is–start with essence, ampoules, and finish with pre-serums or serums. Here are some favorites that we would like to share with you. We also included some life savers that help show off those bright eyes.
CNP Laboratory Propolis Energy Ampoule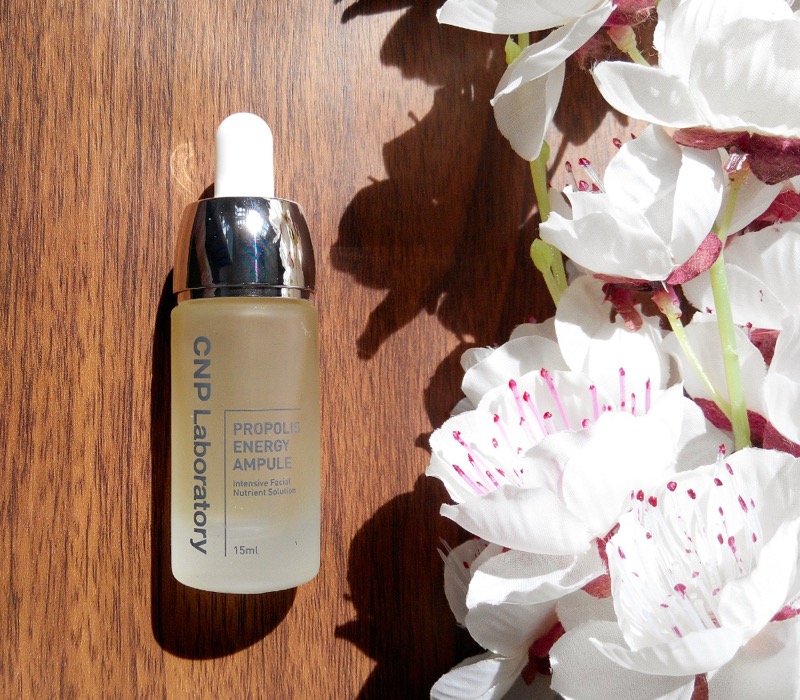 [Photo: Bijin Blair]
With propolis extract and hyaluronic acid, this ampoule achieves healthy-looking skin with its antioxidant and moisturising properties.
Clinique Fresh Pressed Daily Booster with Pure Vitamin C 10%
[Photo: Peony Lim]
Using pure Vitamin C, this booster will leave your skin noticeably firmer, more even-toned, smoother, resulting in a radiant and youthful glow.
Lancôme Advanced Génifique Concentrate Serum
[Photo: I am Fabulicious]
An anti-aging serum that plumps up the skin barrier, resulting in smooth and radiant skin.
La Mer The Revitalizing Hydrating Serum
[Photo: Tensia]
This lightweight serum is suitable for all skin types including oily and acne prone skin. It helps to transform dull and tired skin to become more supple and radiant.
Lancôme Advanced Génifique Eye Light Pearl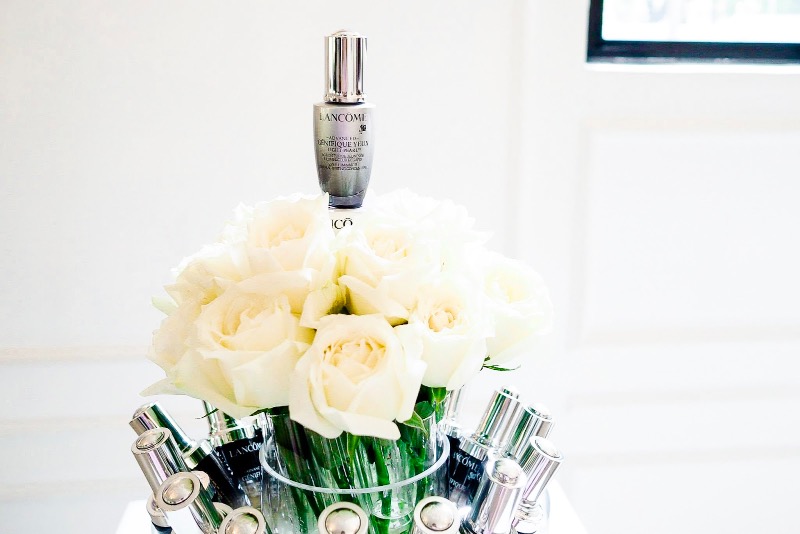 [Photo: Pen My Blog]
An all-in-one eye concentrate that comes with a tear-drop massage applicator, this helps achieve brighter eyes instantly with decreased fine lines.
Estée Lauder Advanced Night Repair Eye Concentrate Matrix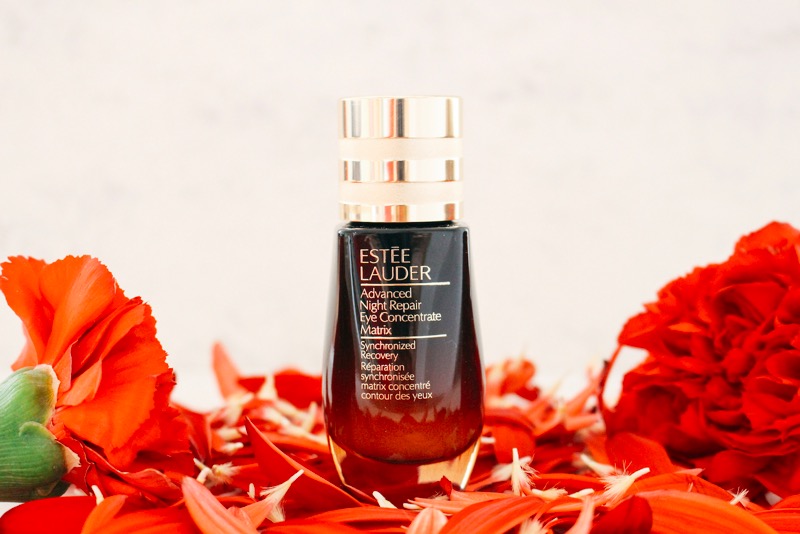 [Photo: Floortje Loves]
This will help to de-puff those tired eyes and smoothen the under eye area.
Moisturize, Moisturize, Moisturize
Use a moisturizer specific for your skin type to achieve that hydrated glow. This non-negotiable step will keep all the ingredients locked in, leaving your skin refreshed and glowing the next morning.
Dr. Jart+ Ceramidin Cream
[Photo: Jasmine Talks Beauty]
Free of harmful ingredients like parabens and mineral oils that can irritate skin, this moisturizer soothes and smoothens fatigued skin. It also promotes cell regeneration, which results in rejuvenated skin.
La Mer The Moisturizing Soft Lotion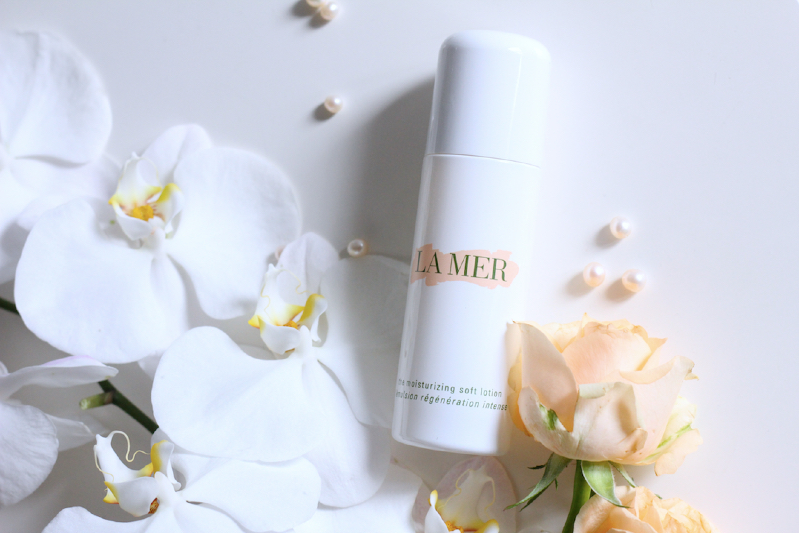 [Photo: LuminneJ]
Similar to its sister Crème de La Mer, this quick to absorb yet extremely moisturzing formula promises the same benefits with its fluid formula.
Last Minute Quick Fixes
Sometimes, we need a quick perk-me-up miracle to save our skin (and lips) from all that stress and pollutants. Here are two masks and a lip scrub that will do the job and won't take up much of your time.
Fresh Lotus Youth Preserve Rescue Mask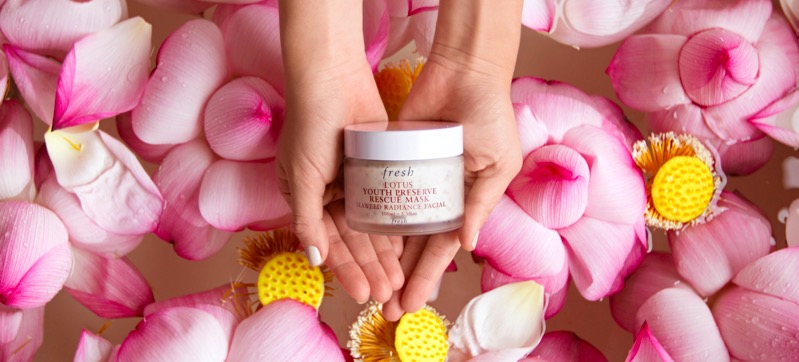 [Photo: Nylon]
This quick 5 minute facial will leave your skin looking smooth and restored to its youthful radiance.
Origins Flower Fusion Rose Hydrating Sheet Mask
[Photo: Aimee Eliza]
Your skin will be left happy and hydrated with this mask which is infused with rose and fortified with flower wax, a by product of essential oil with emollient properties to moisturize skin.
[Photo: Sephora]
This lip balm with grains of sugar exfoliates away the dead cells on those lips, leaving it soft and supple, and perfect for a kiss! Plus, it even adds a hint of color.
Prime, Conceal, Powder, and Set
It is essential to have our makeup stay on throughout on this very important day. The key steps to achieving a budge proof face will be to prime your skin, conceal those flaws, set your makeup with a powder and finish off with the magic of a setting spray.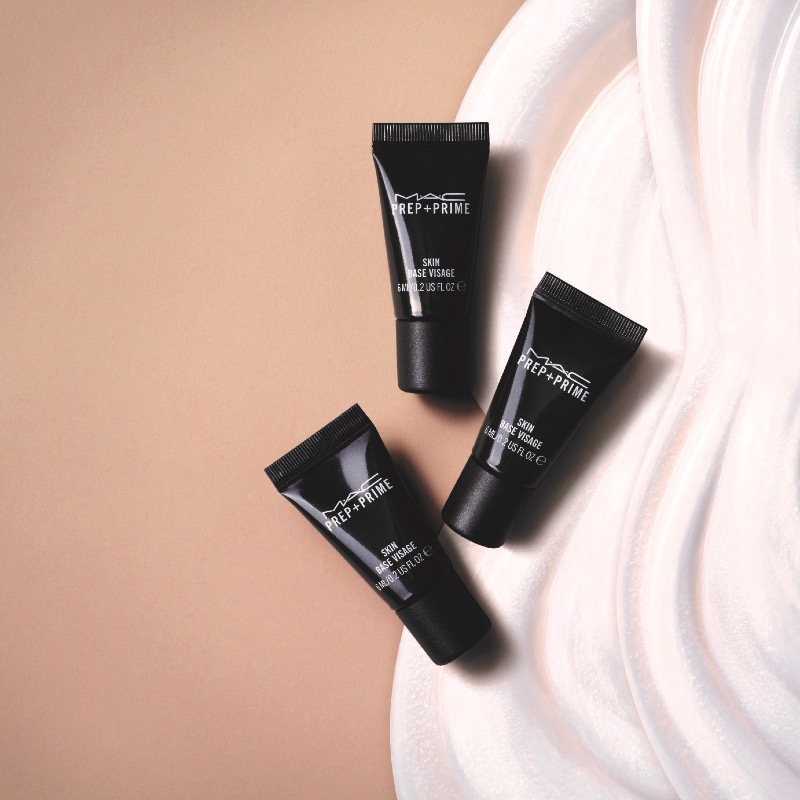 [Photo: Fawiza]
This lightweight gel lotion not only primes the skin for good base, it will reduce any redness and even out skin tone, leaving it radiant throughout the day.
NARS Soft Matte Complete Concealer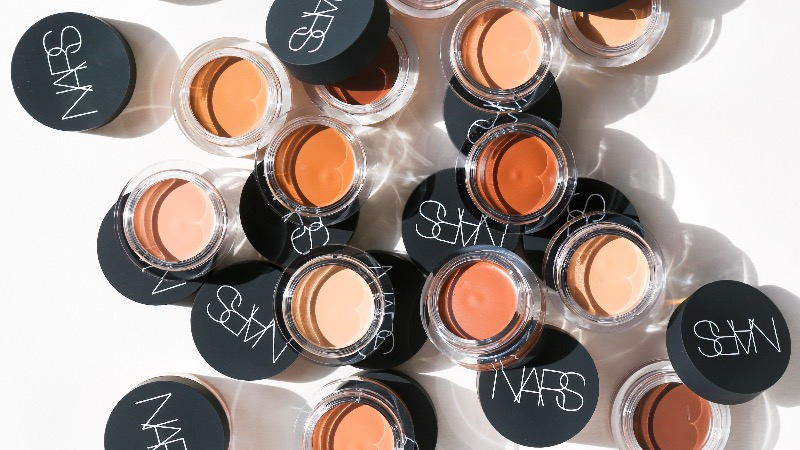 [Photo: Allure]
This oil-free cream is designed to have a natural-looking finish. With Optimal Diffusion Powder, lines and blemishes will be completely concealed while still feeling light on the skin.
Too Faced Born This Way Concealer
[Photo: Emily Loke]
Infused with coconut oil and hyaluronic acid, it gives a fresh dewy finish which is perfect for your under eye. It promises to hide the most intense dark circles and can be used as a spot concealer when used with powder.
Shiseido Translucent Pressed Powder
[Photo: Kosmetista]
If you are looking for a product to touch up your makeup without ruining it, look no further. The veil it provides over your foundation not only avoids shine, this will stop your makeup from creasing too! Looks like this be an emergency saver in the beauty bag.
Urban Decay All Nighter Long Lasting Makeup Setting Spray
[Photo: All Things Beautiful XO]
We're going to want to dance our way into the night with this one. This weightless setting spray will keep your makeup looking gorgeous without melting, fading or settling into fine lines.
Big Beautiful Eyes
We can safely say that 9.5 out of 10 brides will be struggling to hold back those tears while saying their vows. We don't want you looking like a panda thereafter so here are some products that you can use while crying your happy hearts out.
[Photo: Temptalia]
This luxurious eye shadow is formulated with long wearing polymers. Don't worry about creasing as this ultra thin, water resistant eye shadow will glide onto those lids like a dream.
Makeup Forever Aqua XL Ink Liner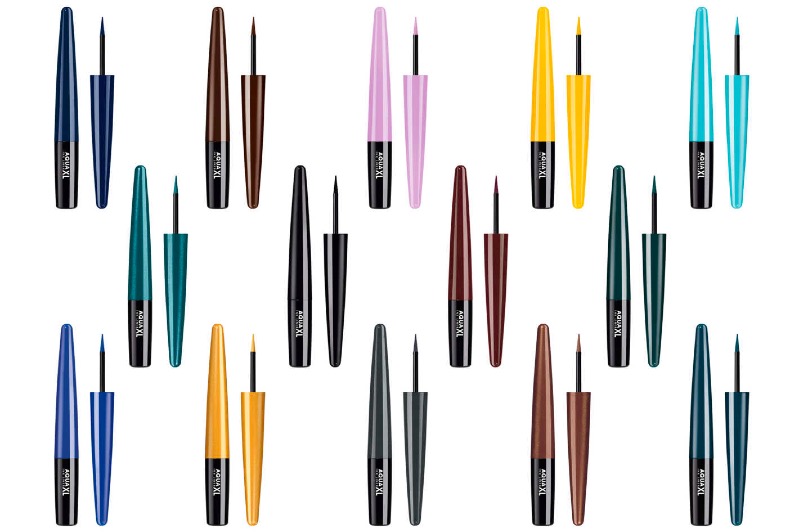 [Photo: The Cut]
A waterproof, sweat proof, smudge proof eyeliner used by synchronized swimmers, this formula will be standing by you in any (happy tears) rain shower.
Makeup Forever Aqua Smoky Lash
[Photo: Indya Beauty]
Also a must-have in the makeup kit of synchronized swimmers and makeup artists, the ultimate budge proof mascara also creates volume enhanced lashes.
[Photo: Q-E3]
A favorite of makeup artists, this soft yet precise brow pencil will leave a beautiful, perfectly finished look.
Blushing Bride
Pair a blush with highlighter and you're ready to glow from within. Don't overdo this step or you might end up looking like a shiny mess.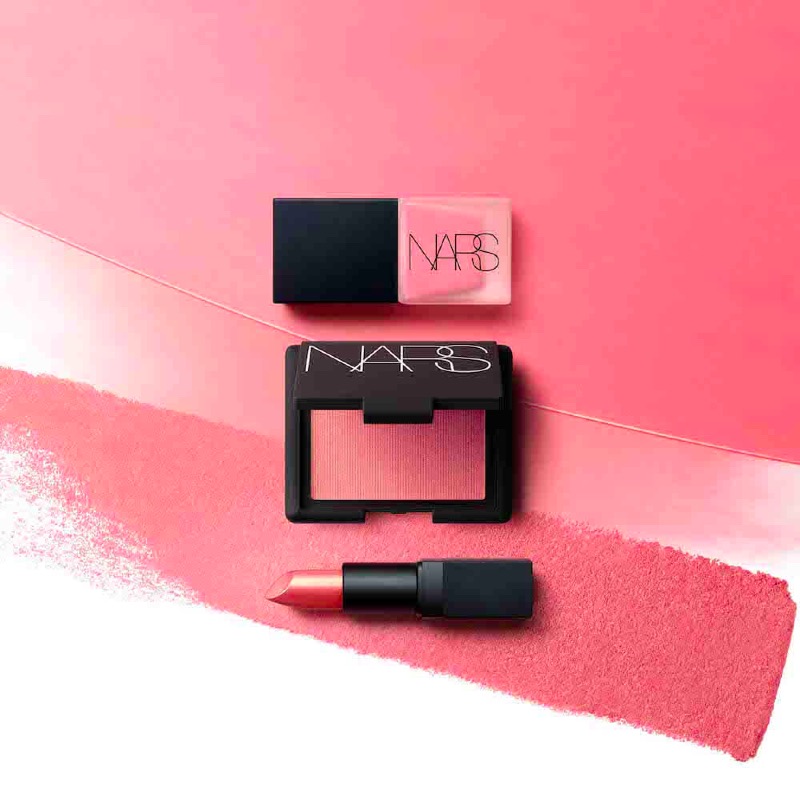 [Photo: Girl Lab]
The ultimate blush of blushes, the subtle shimmers combined with soft peachy pink creates a natural flushed look that blends effortlessly.
Tarte Amazonian Clay 12-Hour Blush, Blushing Bride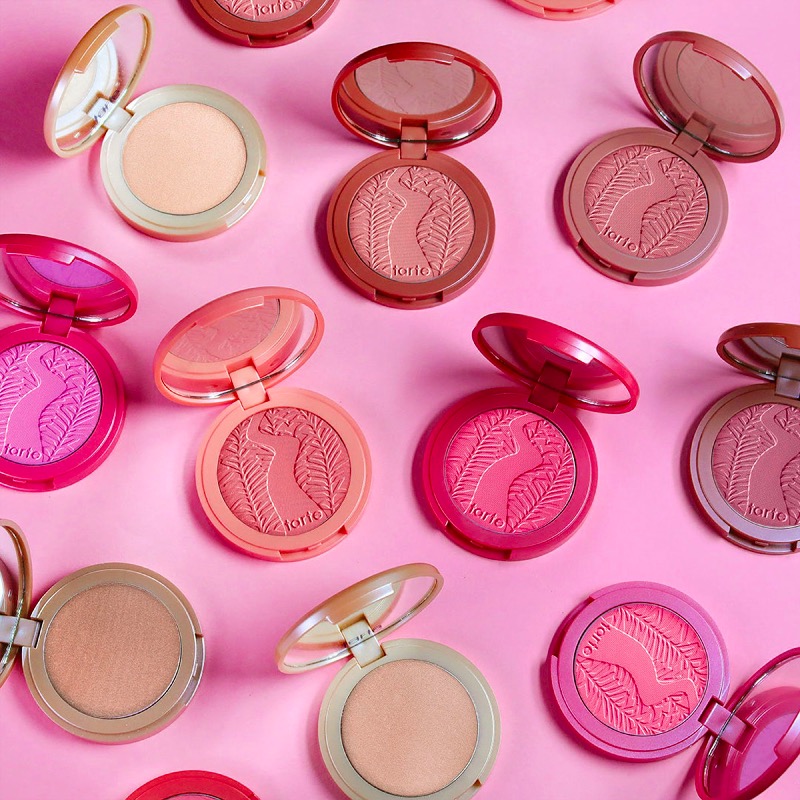 [Photo: Tarte Cosmetics]
This blush speaks for itself – creating a radiant finish and rose inspired color that will leave you radiant and glowing all day long.
BECCA Shimmering Skin Perfector Pressed Highlighter, Prismatic Amethyst
[Photo: A Beauty to Rock]
With its color-shifting formula and duo-chrome pigments, this highlighter creates a captivating glow that transforms as you move.
Tarte Tarteist PRO Glow Highlight and Contour Palette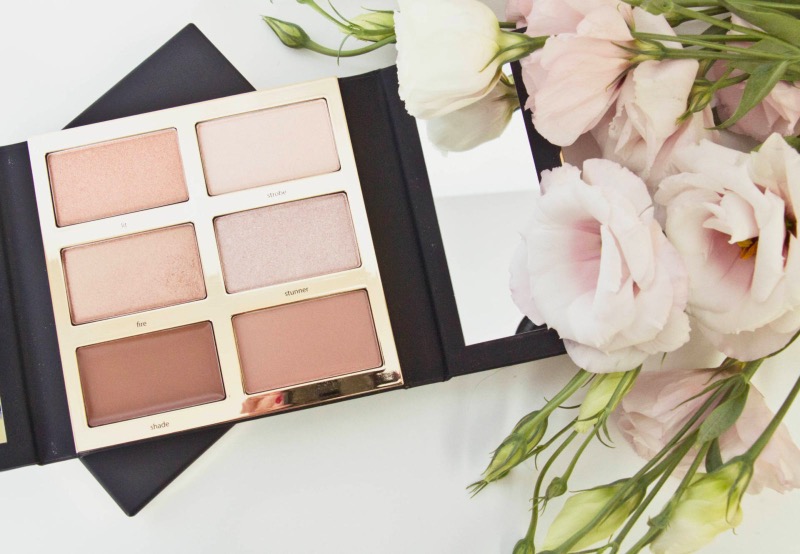 [Photo: Amber Marie Marie]
Each shade in this palette mimics natural shadow and light reflection to create a long lasting flawless finish that can be worn alone or layered.
Kissable Lips
It's every bride's dream to have long wearing lip color that will last through kisses and meals. Here are some classic favorites that will last through the day for you to eat, drink and be merry!
Marc Jacobs Le Marc Lip Crème Lipstick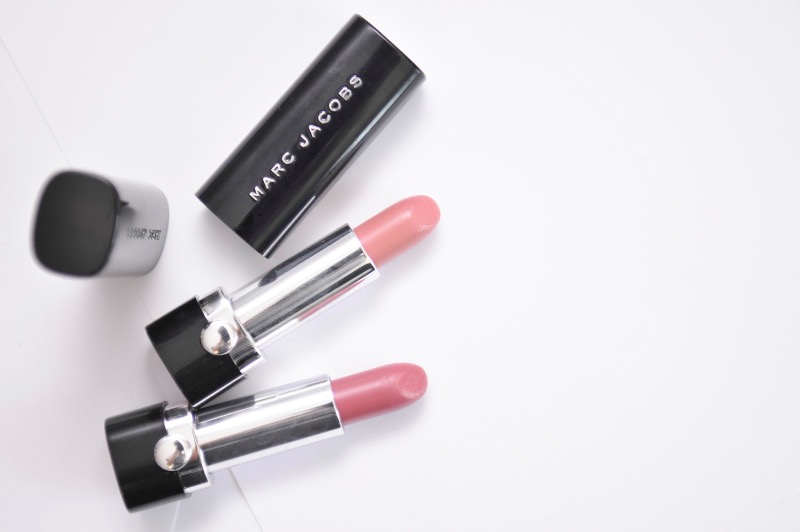 [Photo: Fun Size Beauty]
One swipe of this will last you 10 hours and give the most perfect beige nude color.
YSL Vinyl Cream Lip Stain
[Photo: Huda Beauty]
This creamy moisturising formula does what it says to plump those lips while delivering a super saturated color that will last for 10 hours, and feel oh so comfortable.
Smell Like Fresh Blooms
Smell as fabulous as you look on this special day. Just spritz when needed throughout the day to feel and smell fresh like blooms.
Jo Malone London English Fields Collection
[Photo: Hayley Hall]
There will be a scent for everyone in this collection, whether its the scent of sweet honey or zing of green wheat. We are sure you will be able to find a favorite!
Ralph Lauren Romance Rosé Eau de Parfum
[Photo: Ralph Lauren]
Romance is in the air with notes of rose, jasmine, red apple and patchouli. Florals and fruity scents are a match made in heaven for this one.