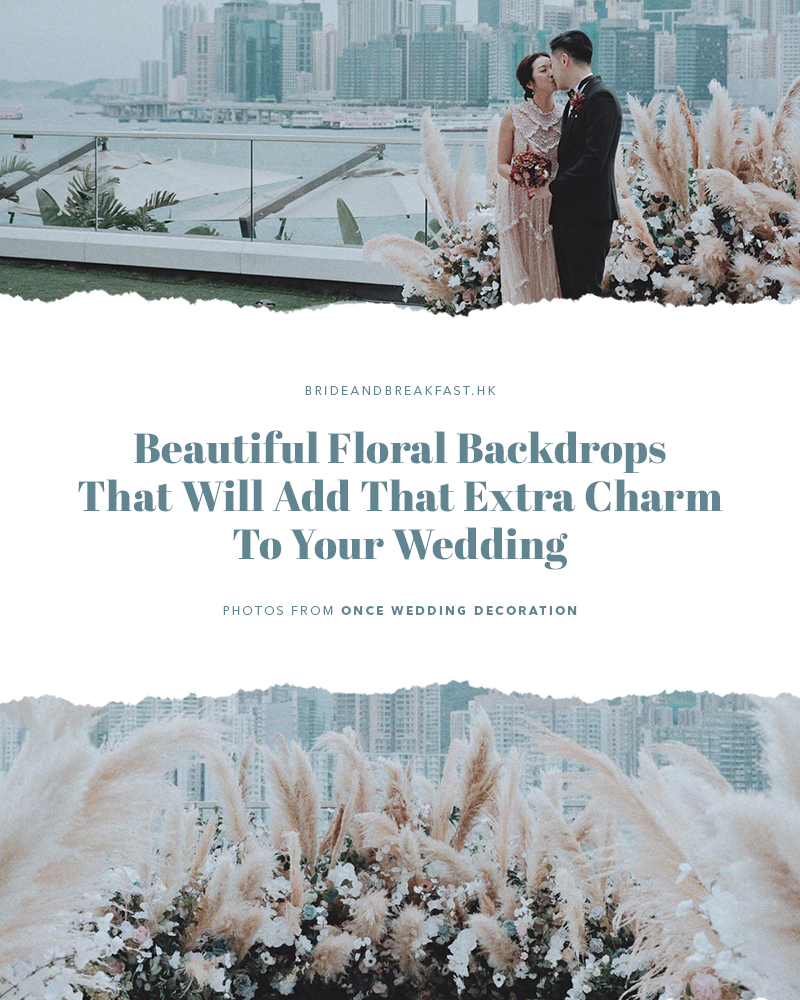 Your wedding is a pivotal moment in your life. And naturally, you'd want everything to look perfect. One detail that will definitely make this moment extra special (and extra photogenic) is a floral backdrop! Yes, we mean business when we say your floral backdrop is just what you need to frame you and your husband-to-be during this milestone. So, to inspire you and give you ideas, here are some beautiful floral backdrops that will definitely add that extra charm to your wedding. Scroll and see for yourself!
(1) Lush Foliage with a View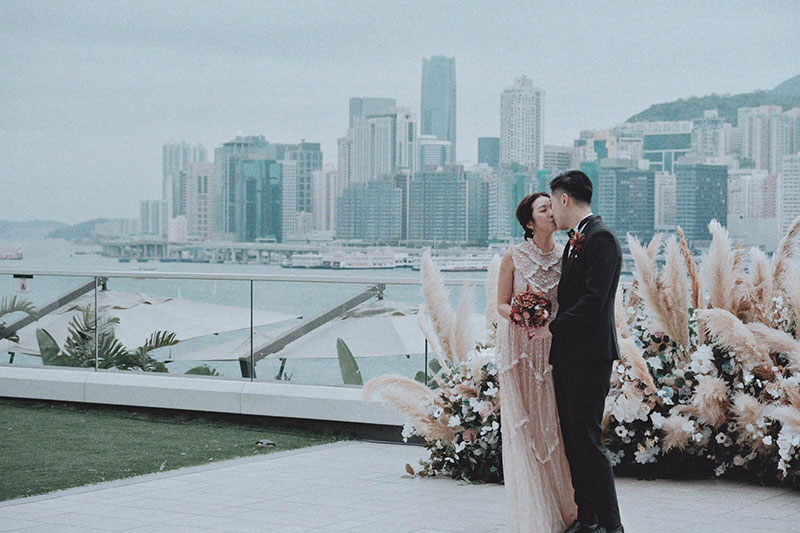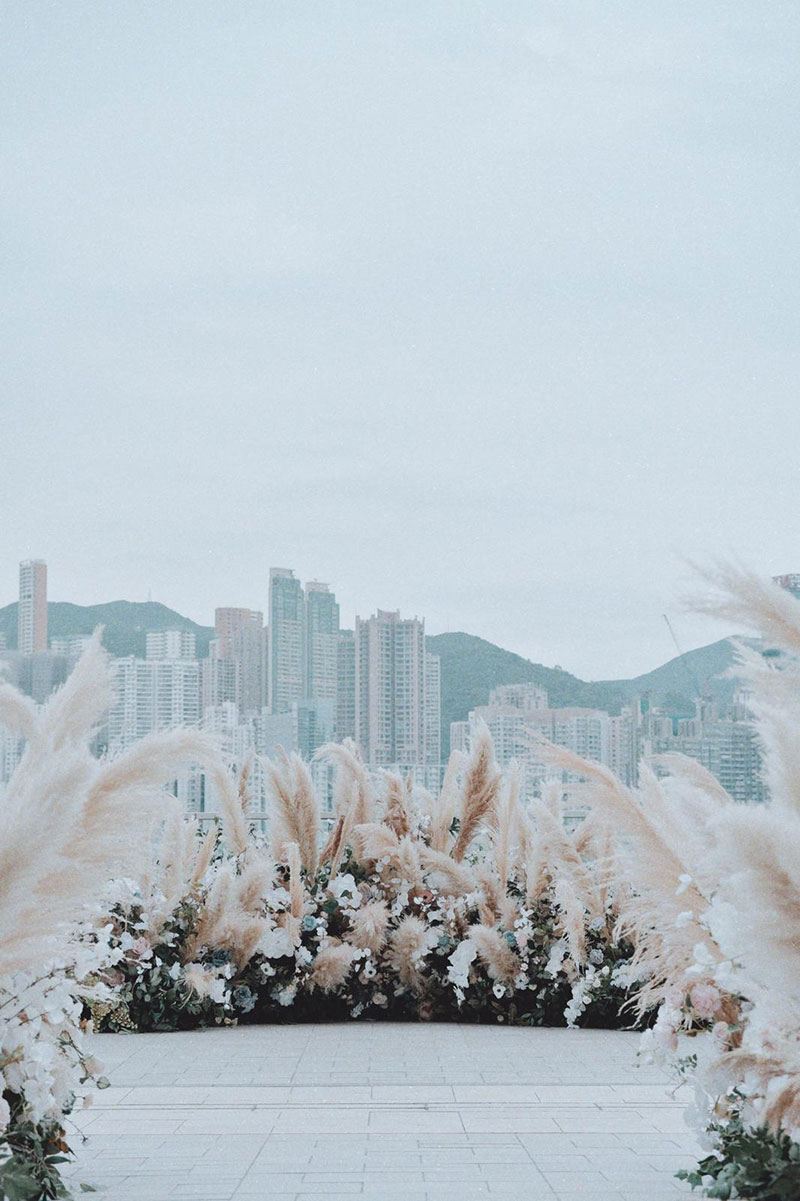 [Venue : Kerry Hotel]
A view is one thing, but having lush foliage all around you makes the sight even more captivating, says the team from Once Wedding Decoration.  At this outdoor venue, the stylists complemented the city view with towering flowers to make this wedding extra romantic.
(2) Creative Industrial Mix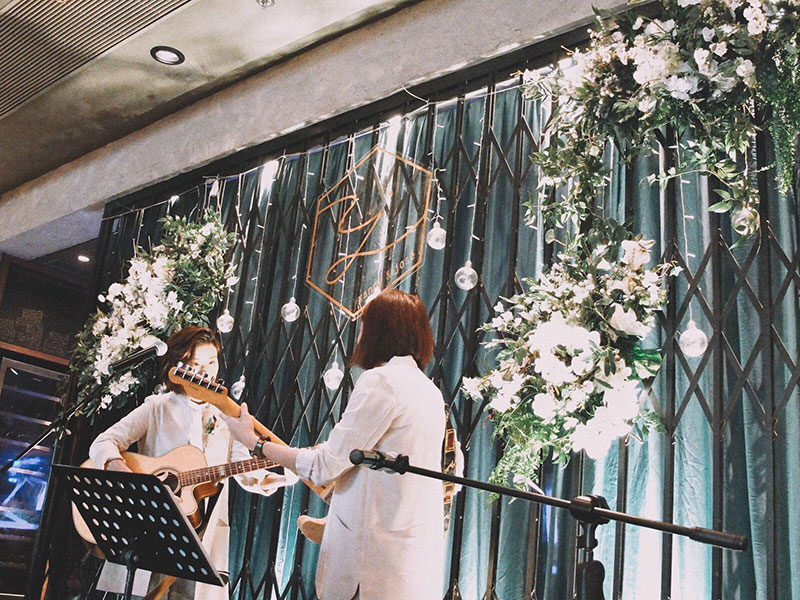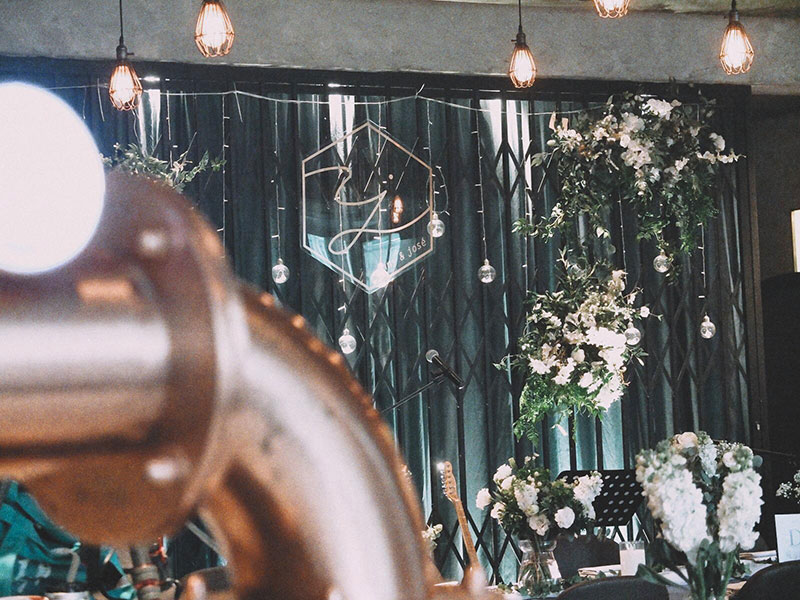 [Venue : The Pond]
Venues come in all shapes and sizes. For as long as your decoration team is creative, there will be no problem turning any venue into the wedding location of your dreams. Once Wedding Decoration added some hanging bulbs and modern decorations to this iron gate to create a modern industrial look that is still elegant.
(3) Modern Elegance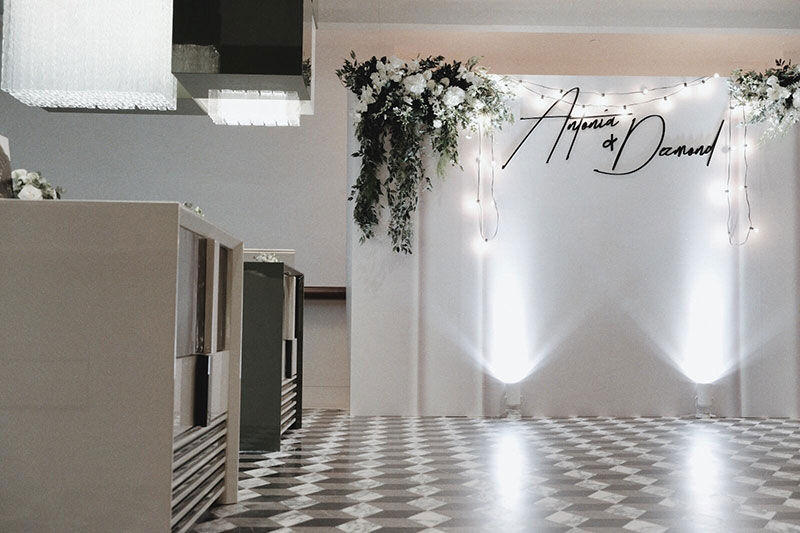 [Venue : Rosewood Hotel]
For a chic and clean look at this wedding in Rosewood Hotel, Once Wedding Decoration kept the details simple. So if you're going for the same look, remember: a bare wall, some greenery, and accent lights are all you need!
(4) Vertical Flowers with a Touch of Red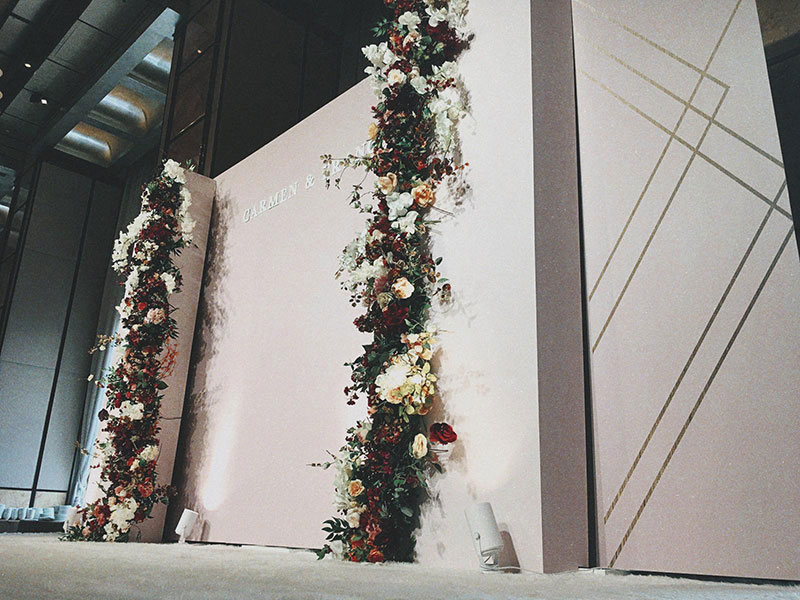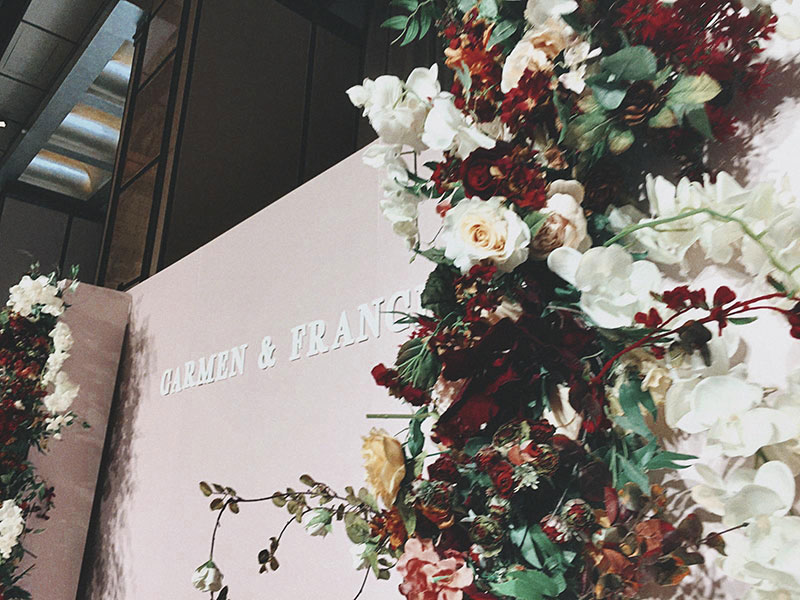 [Venue : Four Seasons Hong Kong]
Already feeling bored with the horizontal floral on backdrops? Try some vertical designs that make will your backdrop different, suggests Once Wedding Decoration. Then, to add vibrance and color, add your favorite red flowers in season. No need for extra frills when you have an accent color and a chic background like this!
(5) Rustic Minimalist Arch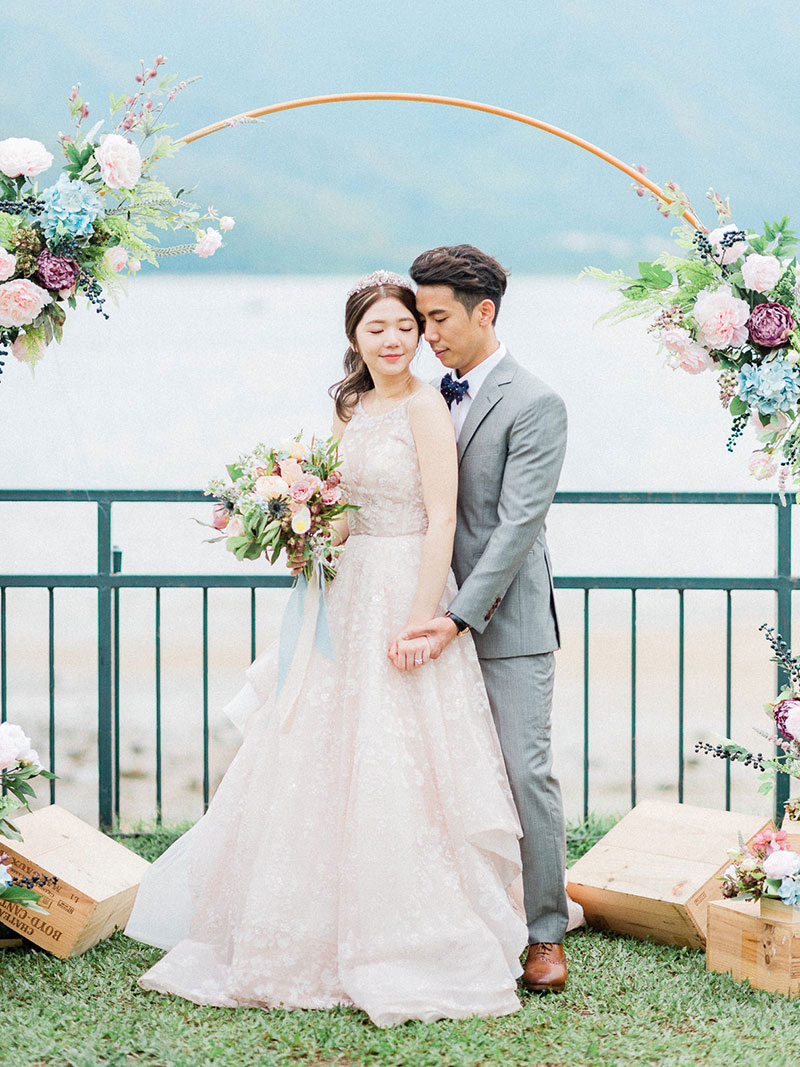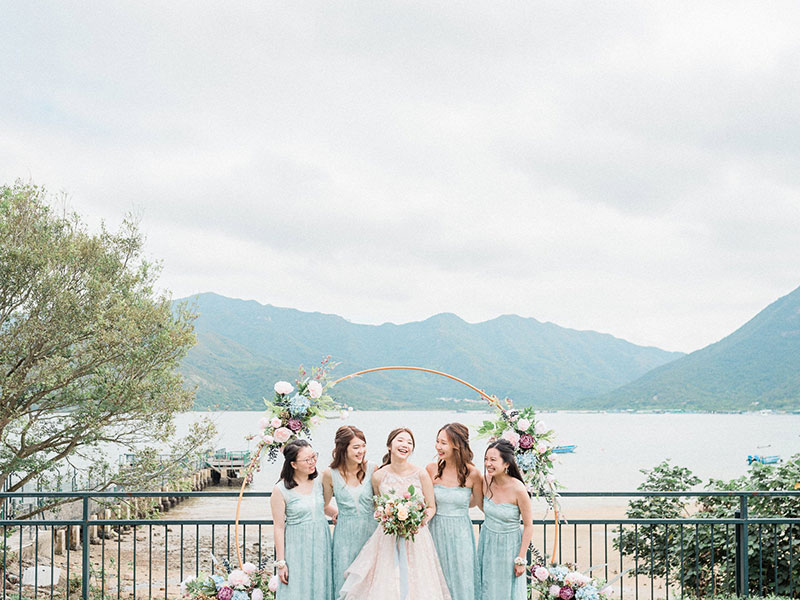 [Venue: One-Thirtyone]
Make Your Choicesss Floral Lab shows us how you can create a rustic floral backdrop that isn't too over the top. Their creation for this blue-themed wedding has that sweet touch with flowers in theme at just certain sections of the arch. The result? A dainty detail that perfectly matches the garden that surrounded the couple.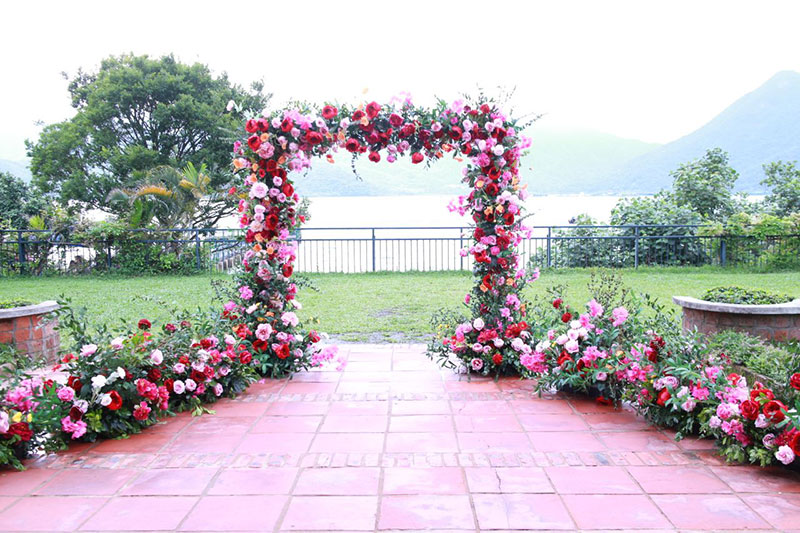 [Venue: One-Thirtyone]
Here's another way to dress up the same venue. For a more festive celebration, Make Your Choicesss Floral Lab filled the garden with a full floral frame made of bright hues in red and pink. This mix of colors definitely brightens up the garden venue. So if you want that extra pop of color for your wedding, this is for perfect for you!