If you're bent on having an ultra feminine look for your wedding day, then consider getting your locks braided into one of these beautiful styles! We rounded up chic braided hairstyles for you to enjoy and choose from. Your dainty wedding day look will definitely come together perfectly in any one of these. Scroll on now and get the hair inspiration you need!
To start it off, here's an elegant half ponytail by Xeni from Natural Draw. Cascading braids with flowers were added to the make the final look even more interesting.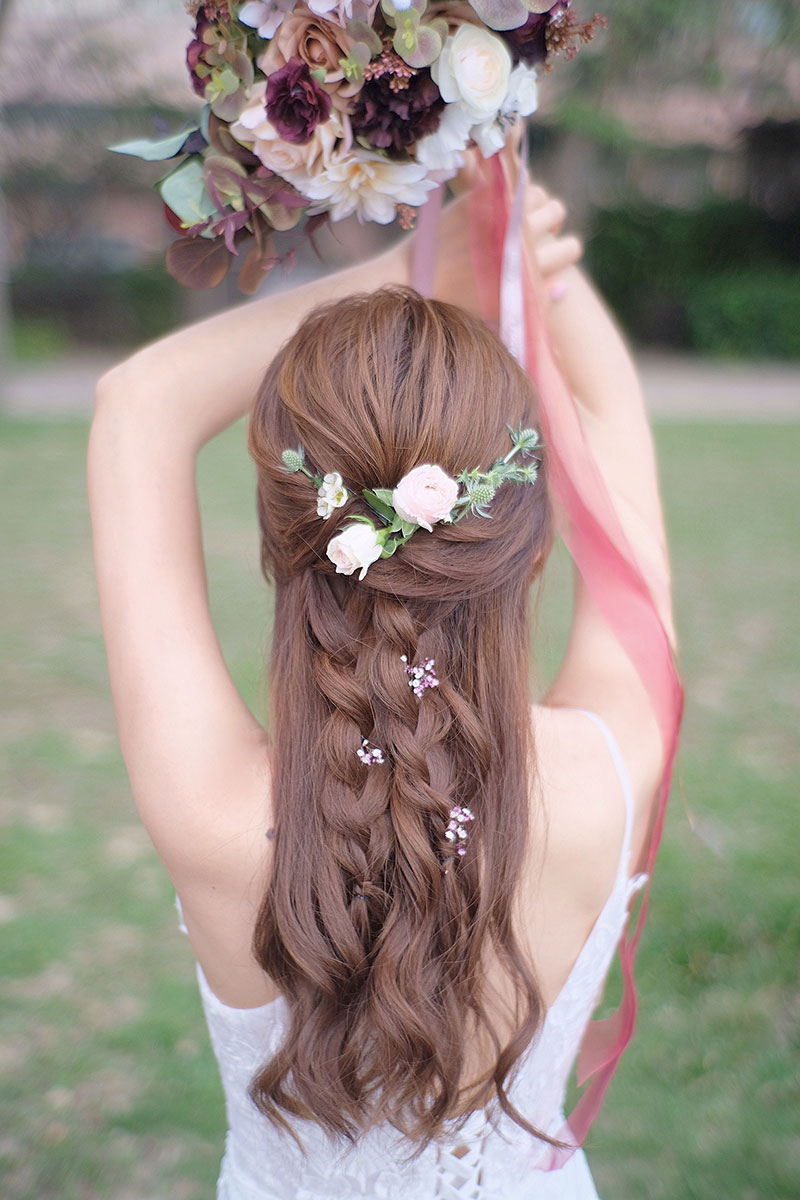 The undone twist-braided updo with some strands down are becoming popular among brides who strive for a natural and timeless bridal look–it's a classic look that they may still love when they look back again years later. Luckily, for brides to want this, they can easily achieve it with Ivy Lo Makeup and Hair Styling as this is her signature hairstyle.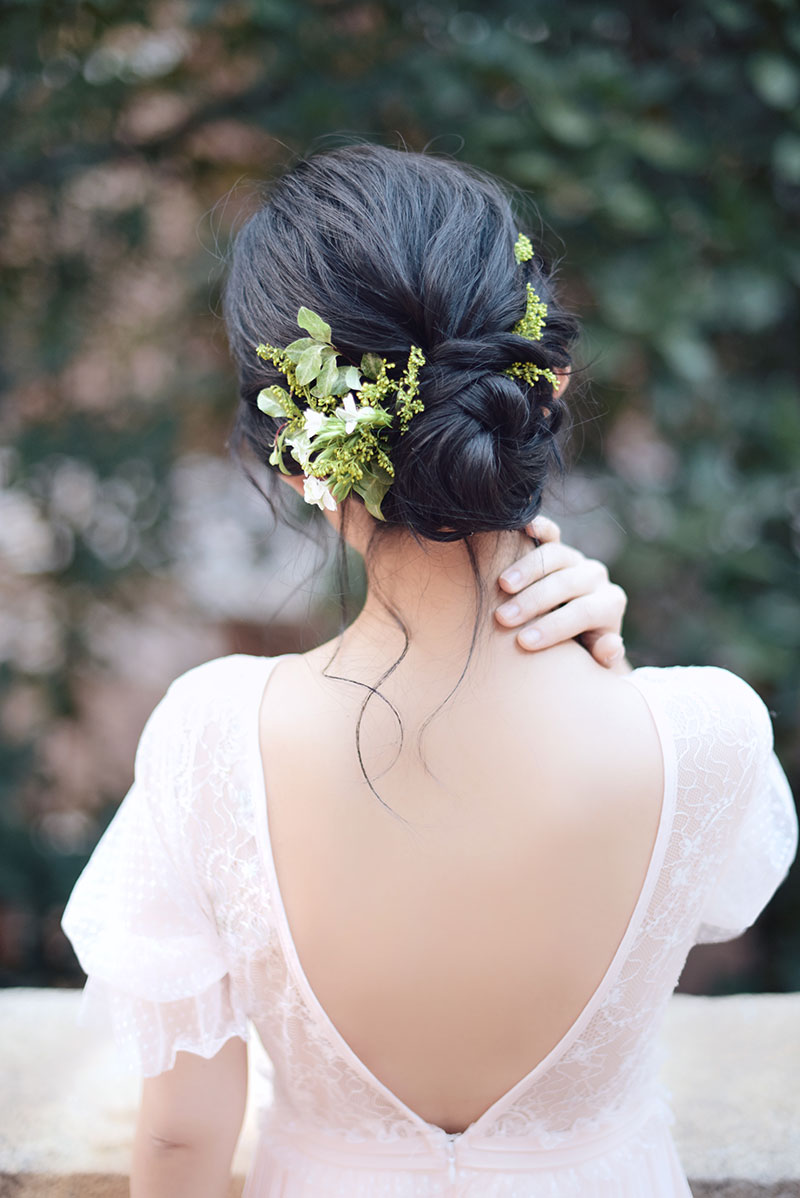 For a rustic look that suits the outdoors, Joman Wedding says this loose, outward braid is just what you'll need. You can insert real flowers or hair accents throughout the braid as it crawls down the back of your neck.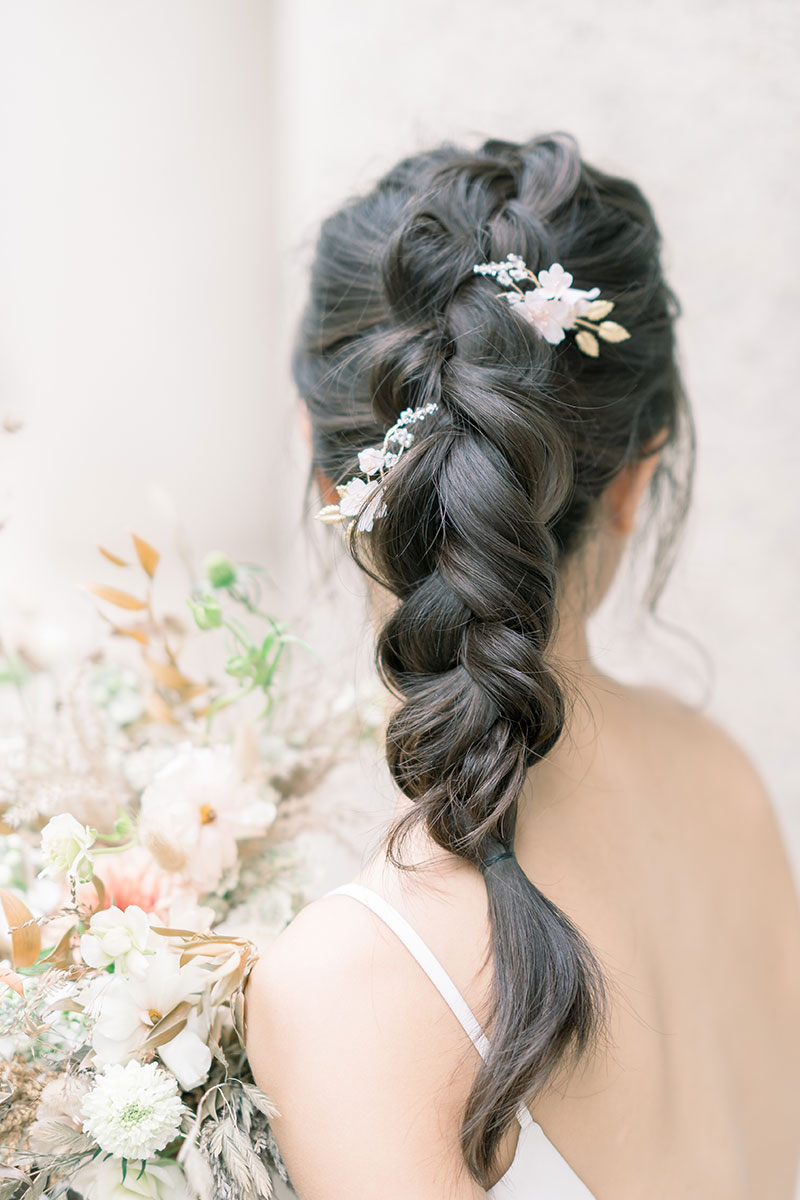 How about for your Chinese ensemble? Did you ever consider some braids? This look is stunning! Makeup artist Koey from Natural Draw created this elegant weave-like braided updo, adorned with gold hair accessories.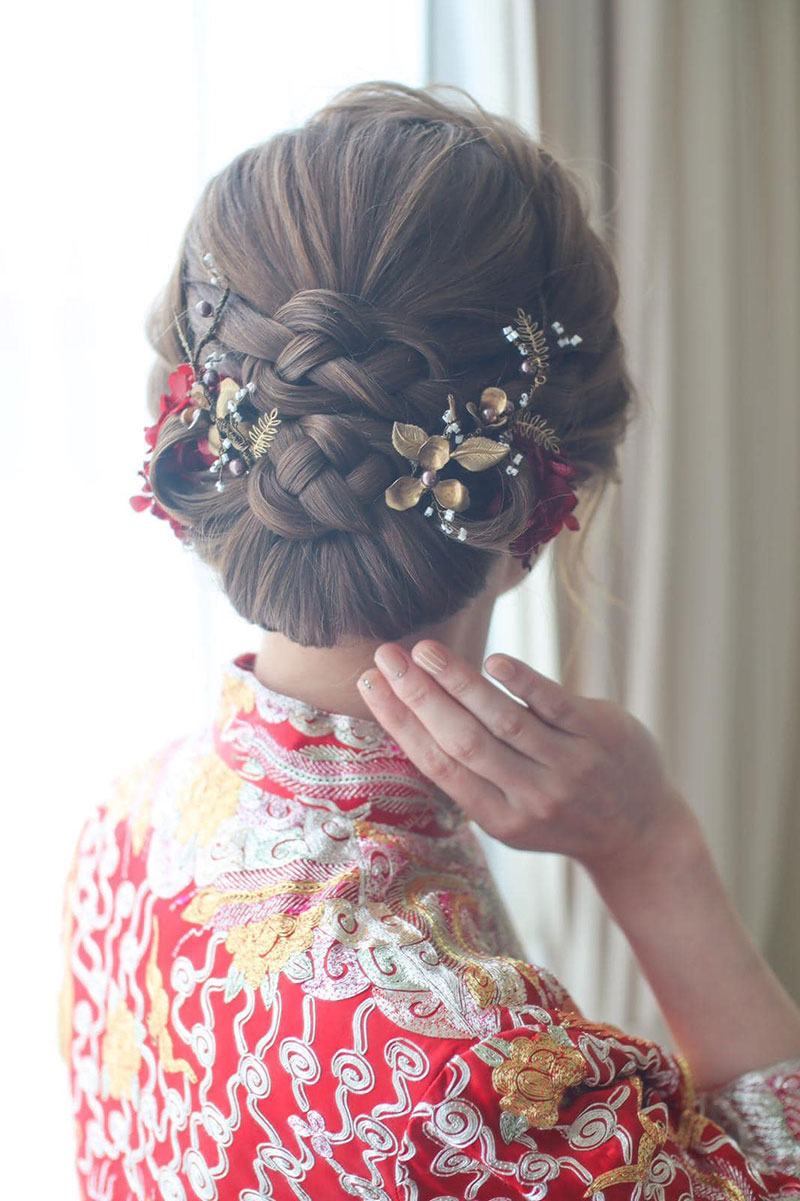 Having braids to frame your face is a splendid idea! Joman Wedding did exactly that for this bride, staring an the top of her head  then gathering the braids and the rest of the hair into an elegant bun.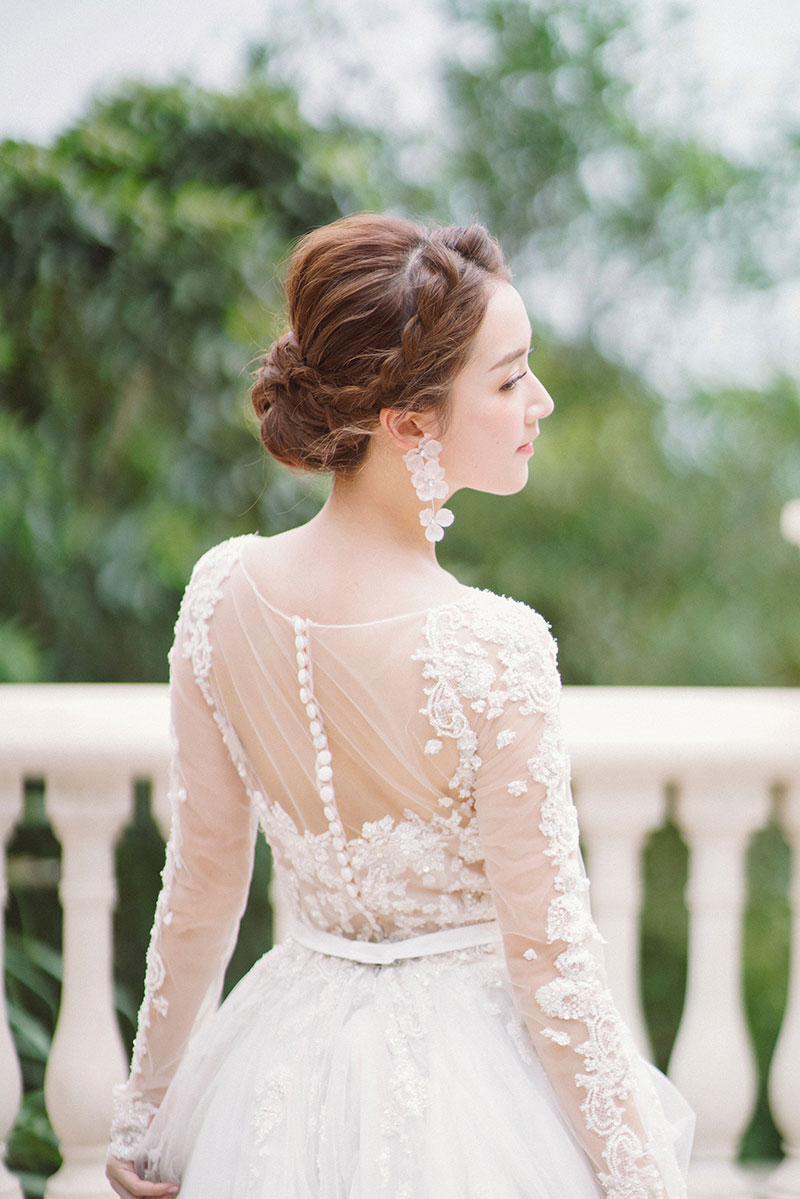 A braided pony tail is a good ideas too! Take for example this style by Di of Natural Draw. She gathered the hair into a loose braid, then tied it together into a pony tail with soft curls. And for the final touch, she used a white ribbon with a pearl detail to hold everything in place–so chic!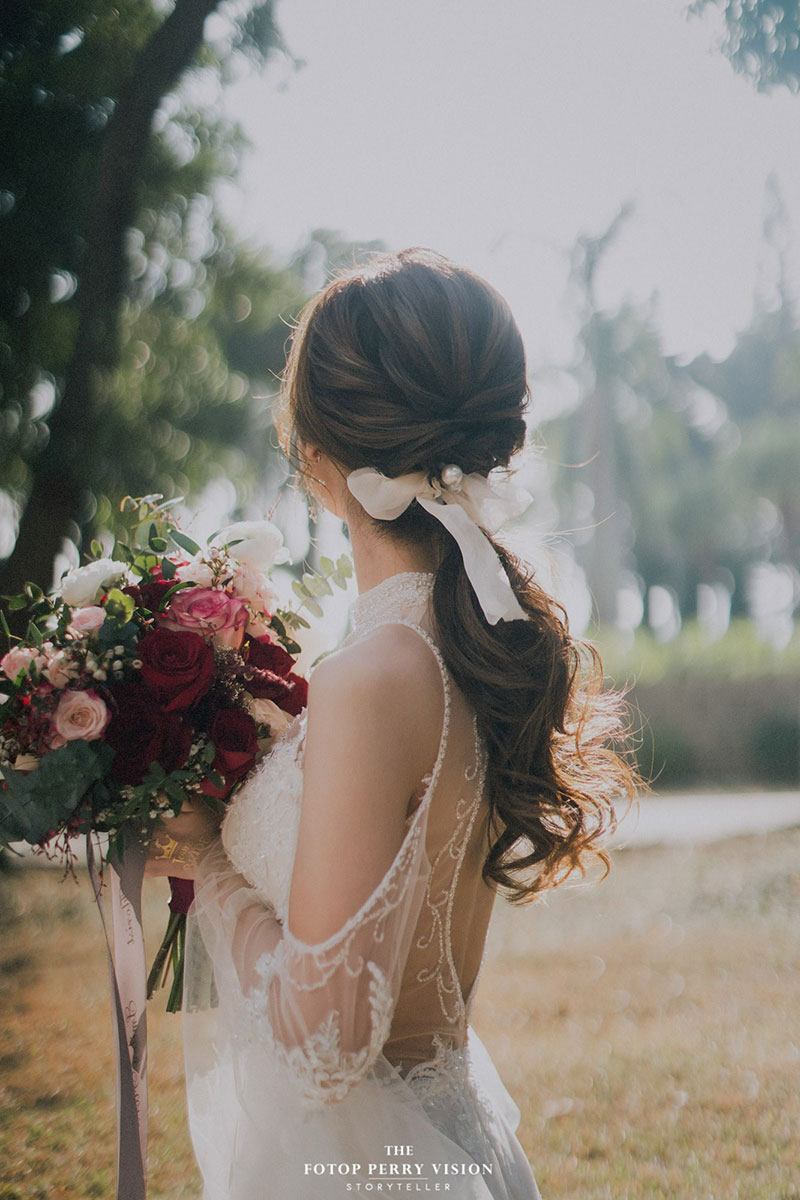 Here's another braided updo that will suit your Chinese wedding look. To keep the bride looking elegant and neat, Joman Wedding pulled back her hair and created a twisted braid staring from the side, all the way to the back. We love the finishing touch too, red floral accents that went to well with her gua!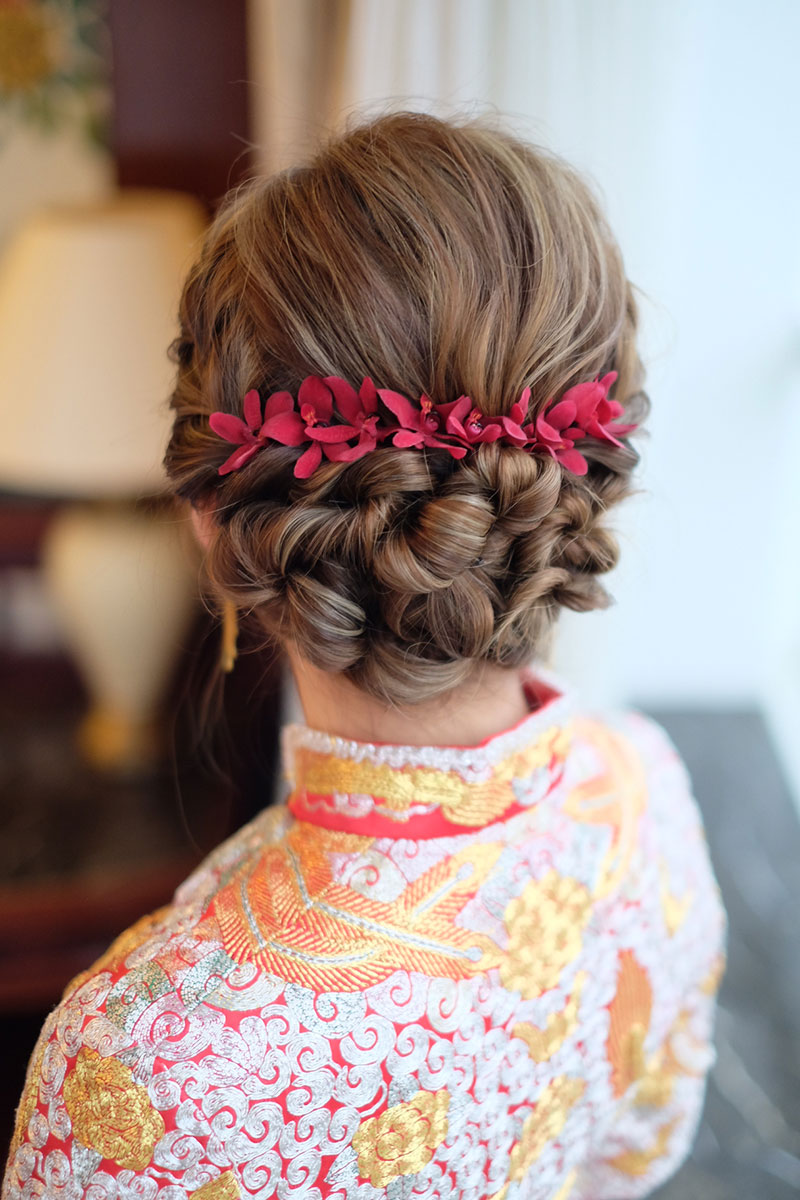 Girls always want to look young and sweet. One way to do this is by going bohemian with a braided-crown half updo! It gives your hair volume at the top and the sides which shapes your face nicely. This is one of the most popular white dress looks for wedding ceremonies, says creator of this look, Ivy Lo Makeup and Hair Styling.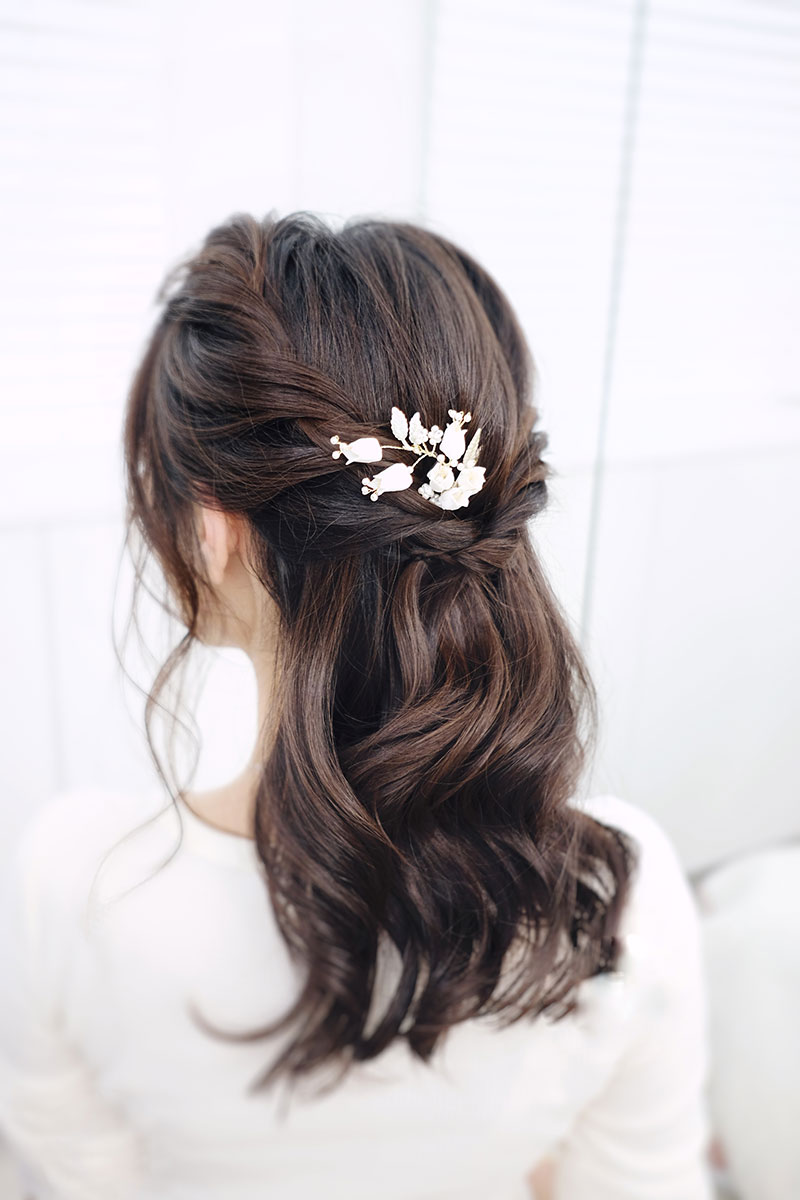 Sometimes, a simple updo may be too monotonous for brides who look for details. In this case, a more intricate braided updo decorated with fresh flowers will be the right choice. Ivy Lo Makeup and Hair Styling made sure that this braided look was both stylish and classic and we think it truly delivered.