Have you been dreaming of an outdoor wedding? Making your dream wedding a reality is something we're more than happy to help you with. Outdoor and garden weddings are extremely popular among Hong Kong brides, so if you browse through the website, you'll find a lot of inspiration. Today, however, we're talking about the common errors couples make when planning an outdoor wedding. These often get overlooked, especially when couples are too focused on the aesthetics of the day. Read on as early as now so you can avoid these mistakes for your special day.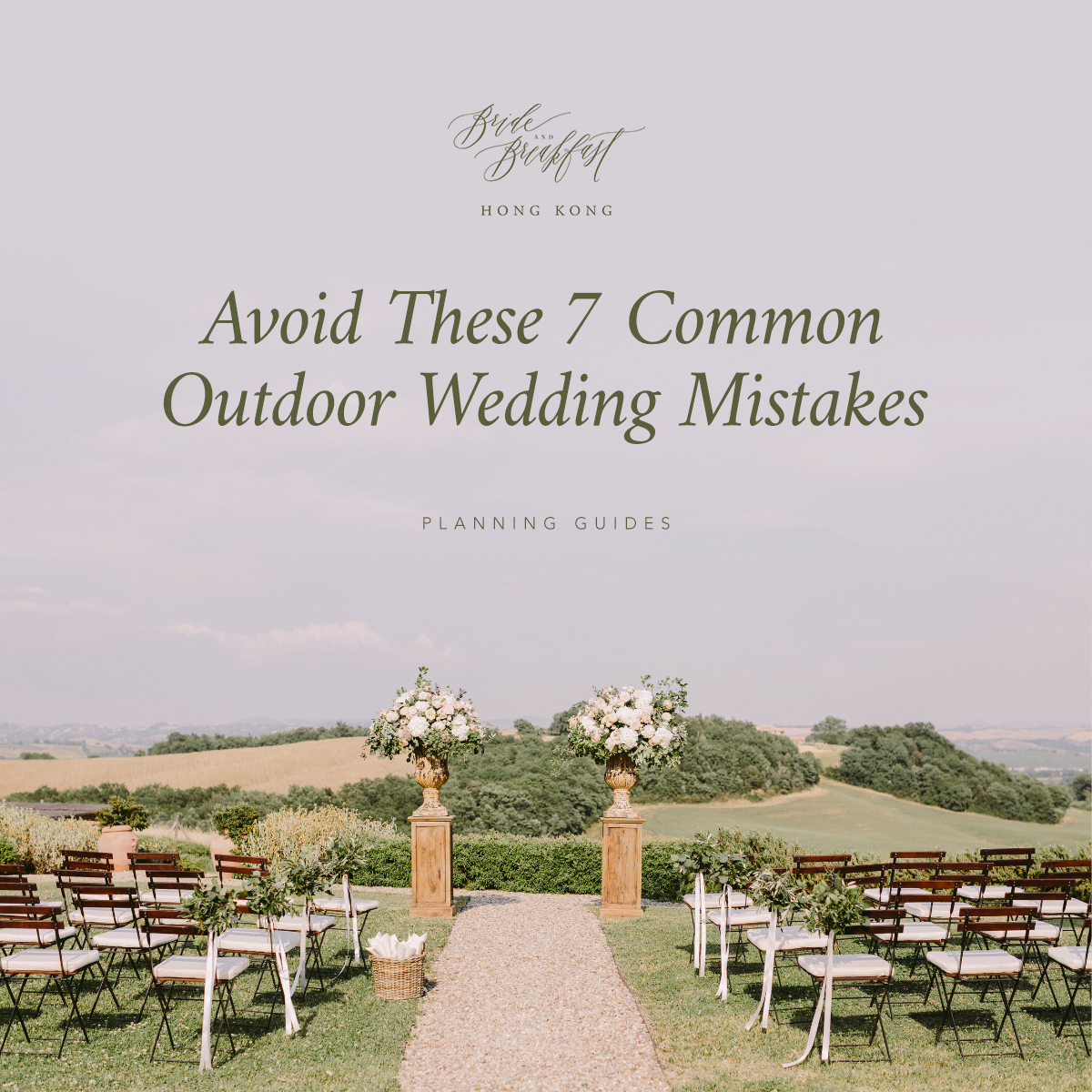 (1) Underestimating the logistical needs of an outdoor wedding.
Indoor venues, like hotels and event spaces, usually come with standard amenities that you need not even think of anymore. Some of these include valet service and ample parking, a bridal suite for pre-wedding preparations, rentals, and so on. For an outdoor wedding venue, these might not all be available. You'll have to search for other options or solutions.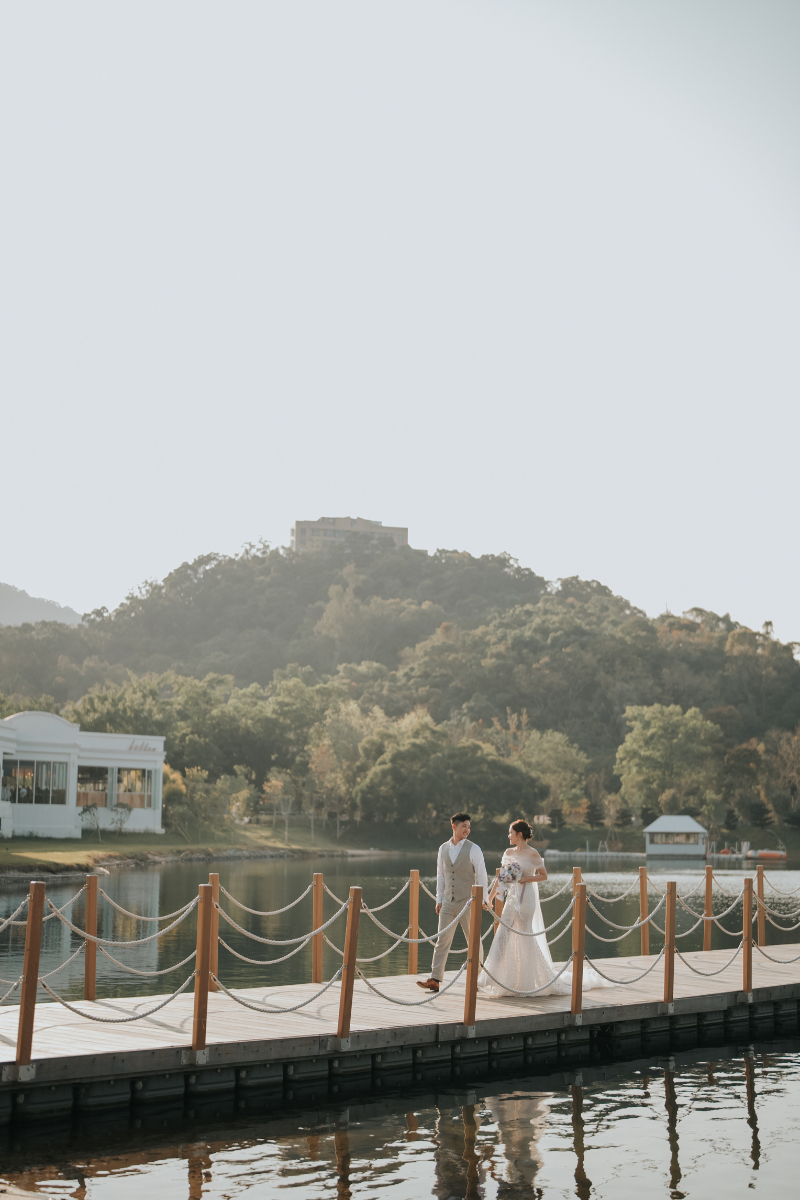 [From: A Romantic Pastel Wedding at The Lakehouse That Was Planned in Just 3 Months / Photo: Aupho Wedding]
(2) Not having a solid weather contingency plan.
Some venues have a readily available indoor site that you can transfer to in case the weather does not cooperate on your wedding day. However, not all venues have this option. Make sure that when you scout for outdoor venues, you have a Plan B ready, just in case, even if the venue can't provide one for you.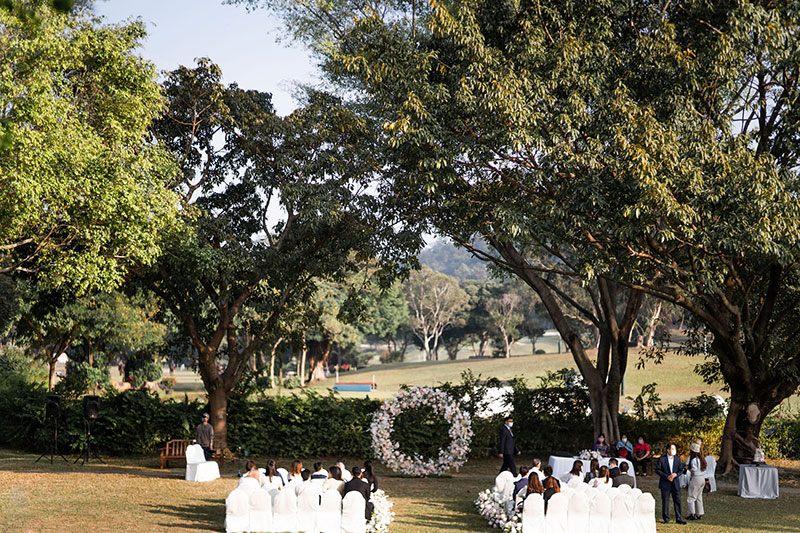 [From: A Simple and Classic Outdoor Garden Wedding / Photo: IS Production House]
(3) Disregarding the wind.
Aside from rain, wind can be a challenge for outdoor weddings. Many couples don't realize that the wind can affect an outdoor wedding, especially your decorations. Whatever your decoration plans are, you might want to inform your wedding stylist to ensure that everything installed will be wind ready. As for your wedding hair, have an extra option as well just in case your wedding day is extra windy; an updo might be best.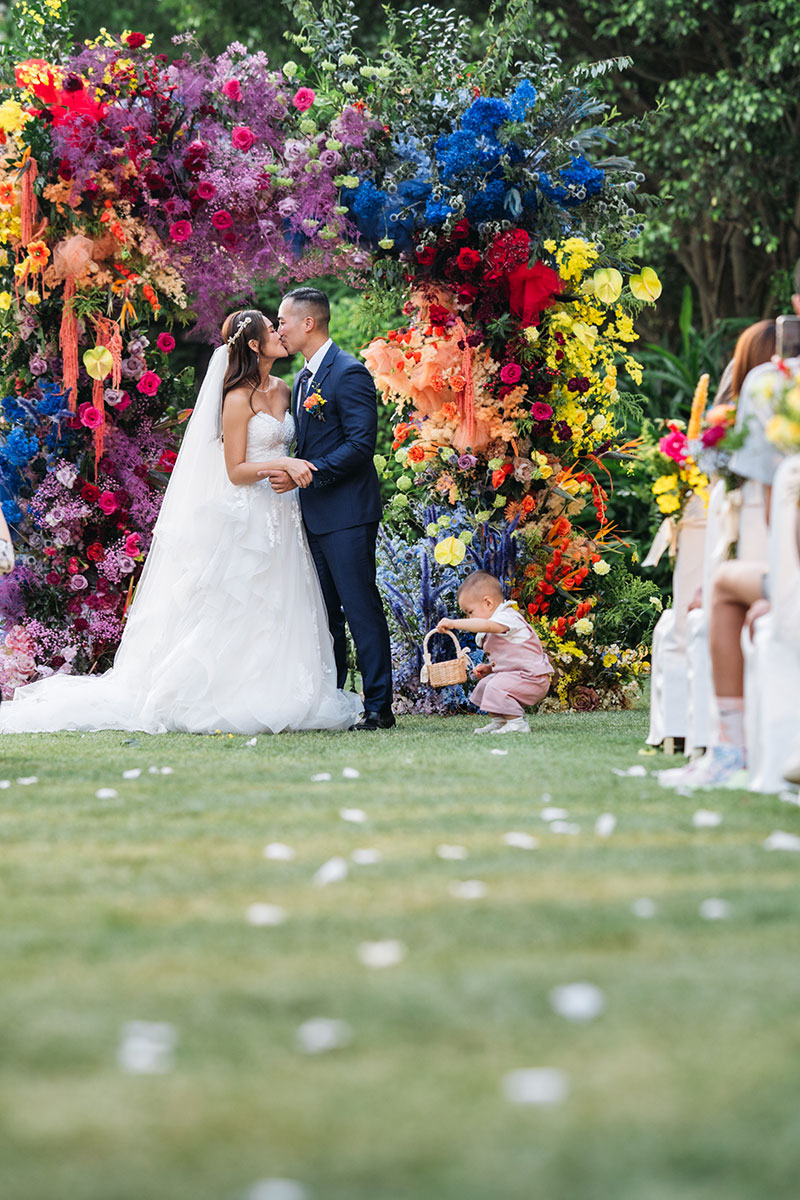 [From: A Colorful Garden Wedding at The Repulse Bay / Photo: Wax Leung]
(4) Missing out on relevant details about the outdoor environment.
With an outdoor wedding, you need to be more detailed and thorough with the information you relay to your guests. For example, when communicating the dress code, suggest block heels or flats and sandals if your wedding will take place in a venue with grass or sand. If it will be hot, you can also invite guests to wear lighter fabric.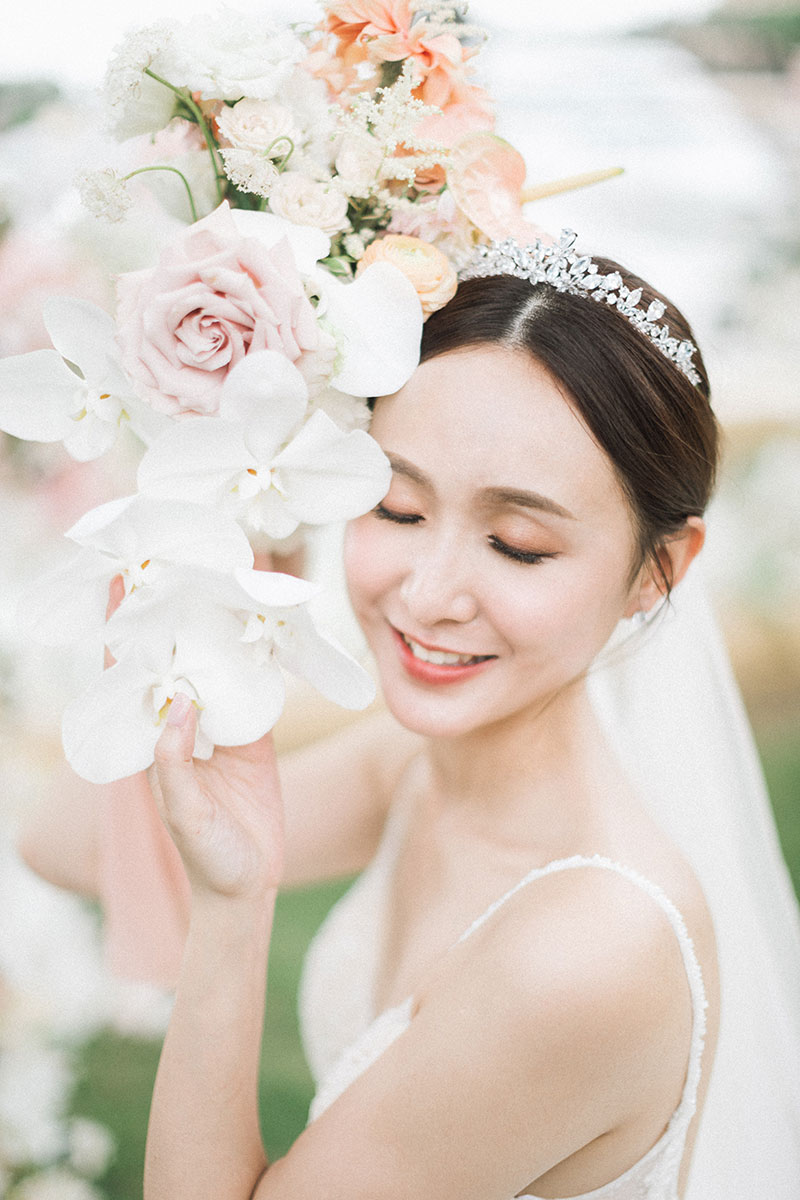 [From: An Elegant Wedding at Gold Coast Yacht & Country Club / Photo: Sham2photography]
(5) Skipping on details that will help guests manage the weather conditions.
Whether you're having a beach wedding, garden wedding, or any other kind of outdoor wedding, guests will truly appreciate it if you give them items on the day that will help them manage the weather. We've seen couples provide beach slippers, garden parasols, handheld fans, hats, and the like to help guests feel more comfortable with the external elements.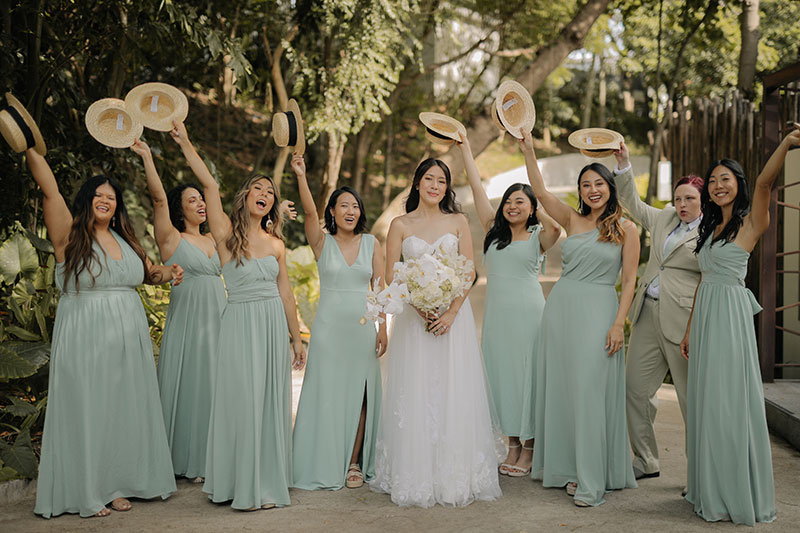 [From: This California-Based Couple Planned a Dreamy Destination Wedding in Koh Samui in Six Months / Photo: ProudRad]
(6) Not providing enough hydration.
Hydration is key. So for an outdoor wedding, especially if it will be during a warm time of the year, means you should provide extra hydration for guests. Serving refreshing drinks is a must as well as ensuring water is readily available at all times.
[From: This Cheerful Couple Had The Most Heartwarming Wedding at One-Thirtyone / Photo: KC Chan]
(7) Overlooking the need for sufficient lighting.
As mentioned, one of the challenges of outdoor weddings is not having the usual amenities an indoor one would have; one example is lighting. You might think lighting is not a big deal, but for a day as special as your wedding, make sure you find the right lights and sounds vendor for your outdoor venue. The right light will set the tone for your celebration. At the same time, an open space means you don't have indoor acoustics at your favor, so a good sounds team is highly recommended.
Got these all accounted for? Good! Keep them all in mind as you slowly put together the pieces of your dream outdoor wedding.