Wedding planning does not have to be complicated. If you know where to look, you can find everything right away. This is why we love one-stop wedding showcases that give couples what they need and even let couples experience what their day could be like. Brides and grooms have an easier time planning their dream wedding, because they get a feel of the wedding magic at the event.
If you've been waiting for a one-stop wedding showcase to help you with wedding planning, free up your calendar for "An Enchanting Story to Begin" Wedding Showcase at JW Marriott Hotel Hong Kong happening on Sunday August 21, 2022 from 12:00 noon to 6:00 p.m. Dive right into wedding planning at the showcase with a line-up of top-notch vendors as well as helpful seminars at the JW Marriott Ballroom. Exclusive offers also await couples who confirm their celebrations at the showcase.
All You Need To Plan Your Dream Wedding
At the wedding showcase, you will get to see the magnificent wedding venues at the property with dedicated wedding specialists to guide you through detailed offers and bespoke packages exclusively available at the event. If you're eyeing an extravagant wedding ceremony and banquet, the 8,142-square-foot pillarless JW Marriott Ballroom is more than ideal. It is adorned with elegant chandeliers, a high-definition LED wall (12 meters by 3 meters in size), and cutting-edge lighting. If you want a more intimate wedding, the al fresco Pool Lounge by the verdant garden wall is a picturesque setting for the occasion. And just as important, the hotel's spacious and opulent wedding suites will offer comfort for all your morning activities.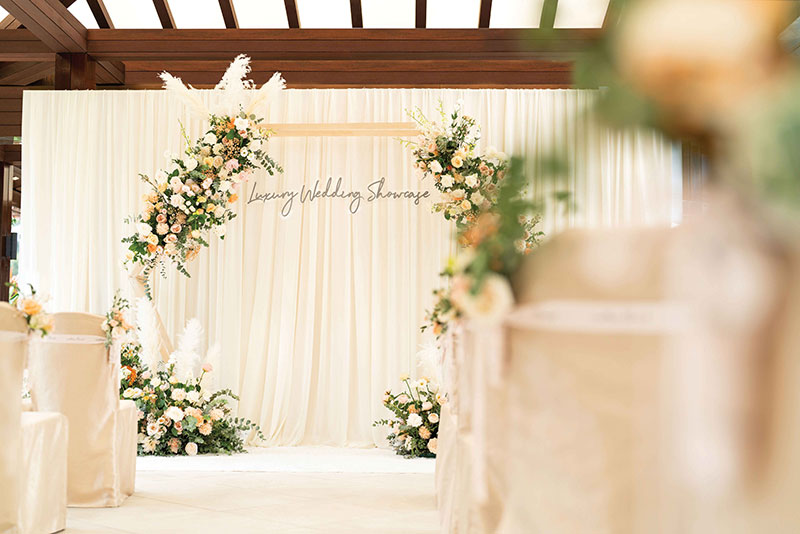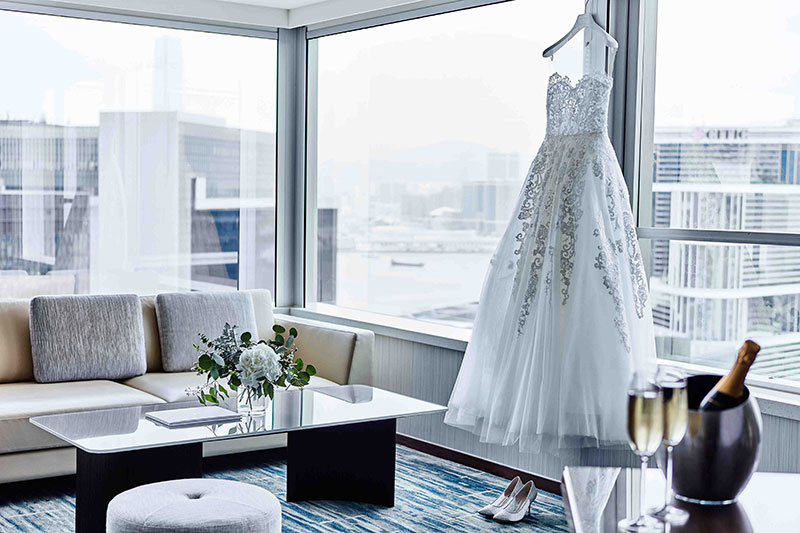 Moving on to wedding vendors, JW Marriott Hotel Hong Kong gathered an extraordinary line-up of wedding brands and vendors to cater to all your needs–from wedding decorations, photography, gowns, jewellery, makeup, and more. The wedding showcase will also hold a series of seminars for newly-weds-to-be presented by renowned partners like bridal stylist Dorian Ho, Chinese wedding master Lo Kan Fong, traditional wedding gown brand Koon Nam Wah, and beauty expert Annie G. Chan's Makeup Centre, to name a few. The wedding showcase programme is as follows:
12.00 noon Guest Registration
2.15 pm Bridal Makeup Ideas and Trends Seminar By Annie G. Chan Make-up Centre
3.00 pm Style Your Perfect Bridal Look Seminar By Mr. Dorian Ho, Bridal Stylist
4.00 pm Wedding Etiquette Seminar By Lo Kan Fong Chinese Wedding
4.40 pm Wedding Gown Seminar By Koon Nam Wah
6.00 pm End of Wedding Showcase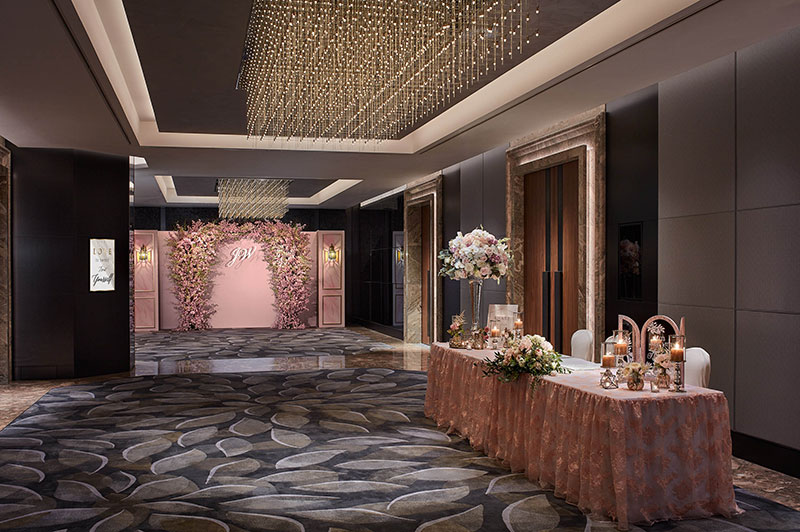 Special Offers Only At The Wedding Showcase
Aside from having all your wedding planning needs at the event, you can score exclusive offers at the showcase. Guests confirming their wedding at the event will enjoy special rates and receive exclusive privileges. Wedding dinner packages start at HK$14,688 and up per table. And if you book beverage packages during the selected promo period for your wedding dinner and wedding luncheon, you can receive a 30% discount and 20% discount, respectively. Here's the list of special perks at the showcase:
A complimentary one-night stay at the Presidential Suite on the wedding date or the day before for weddings with minimum food and beverage consumption of over HK$700,000
A complimentary one-night stay in a deluxe room for weddings with minimum food and beverage consumption of over HK$400,000
30% discount on a minimum order of 100 pieces of Dolce 88 HK$50 wedding gift voucher
Double Marriott Bonvoy Points
DBS Credit Card Exclusive Offer: Settle the payment with selected DBS credit cards and receive a JW Marriott Hotel Hong Kong dining gift card valued at HK$12,000 for weddings with minimum consumption of over HK$500,000; and HK$8,000 for weddings with minimum consumption of over HK$250,000 (while stock lasts).
Note: The above prices are subject to a 10% service charge. Offers are subject to terms and conditions.
Everything you need to make your dream wedding come to life will be ready for you at the wedding showcase. A wedding showcase as comprehensive as this doesn't come by often, so it's safe to say that you shouldn't miss out!
Register to enjoy free admission on a first-come-first-served basis: https://bit.ly/JWMarriottWedding2022_BnB or call 2841 3838 and email [email protected] for more information.
See you there!