Many times have we been enchanted by flowers, gardens, and beautiful outdoors. Today's pre-wedding shoot did just the same! Jess and Marcus had their shoot in a hidden garden, tucked away from all things worldly, surrounded by beautiful flowers in radiant reds mixed with feminine peaches created by Miluna Studio. They also took time to enjoy the pastry table spread. The gorgeous outdoors paired with all their intimate moments, caught all our hearts. No wonder all our eyes are fixated on these photos by Daisy Yiu Photography! Swoon with us now and scroll on.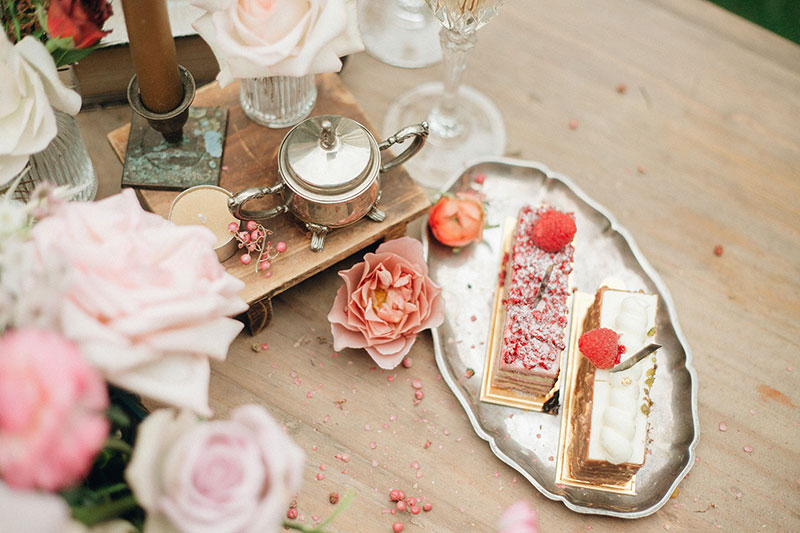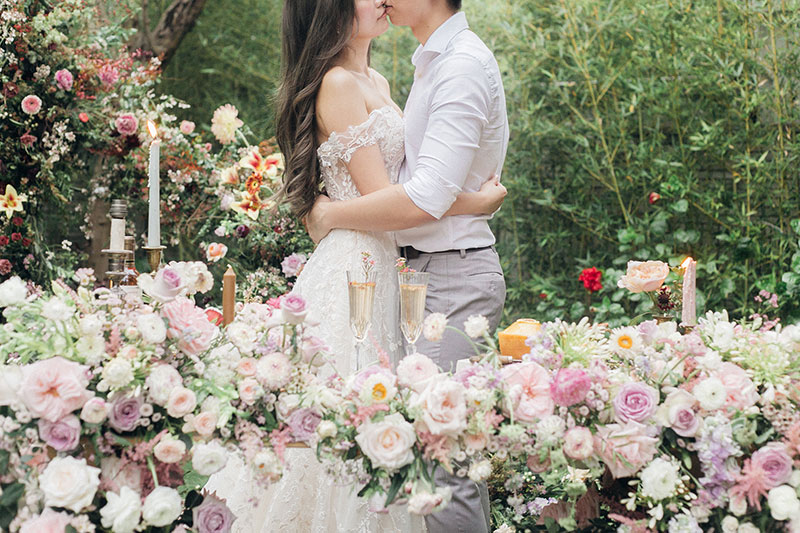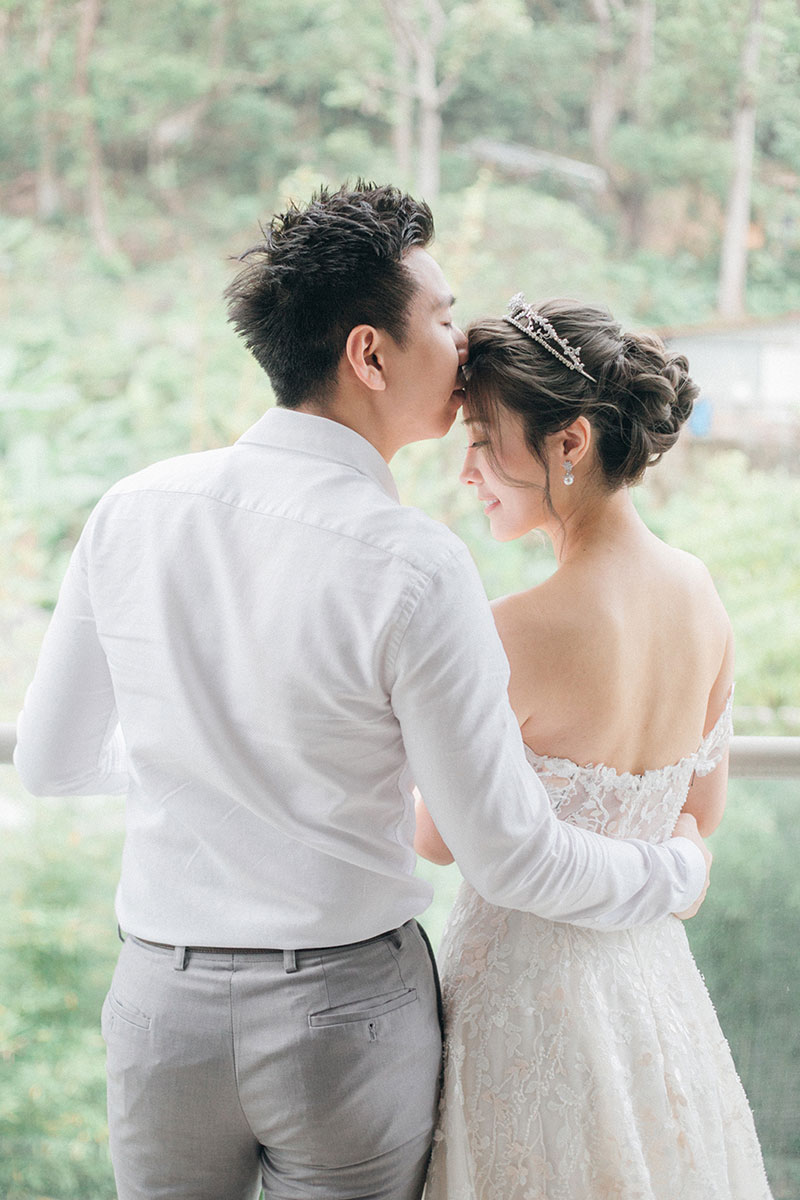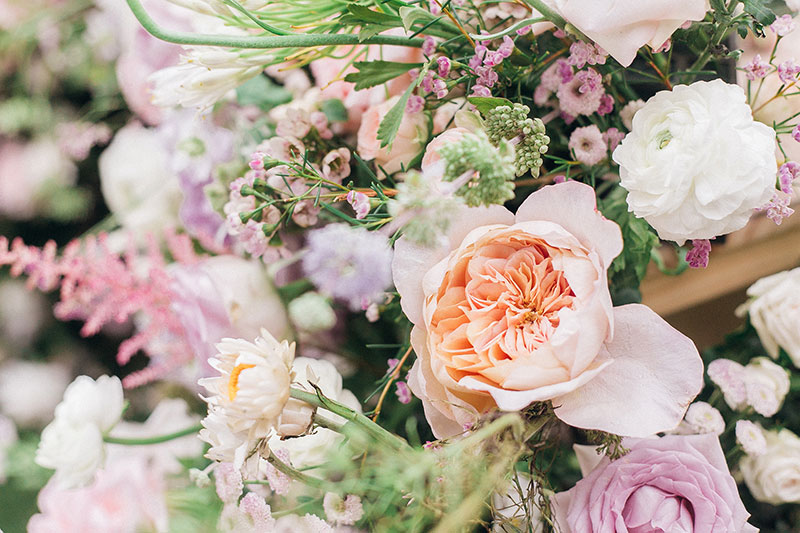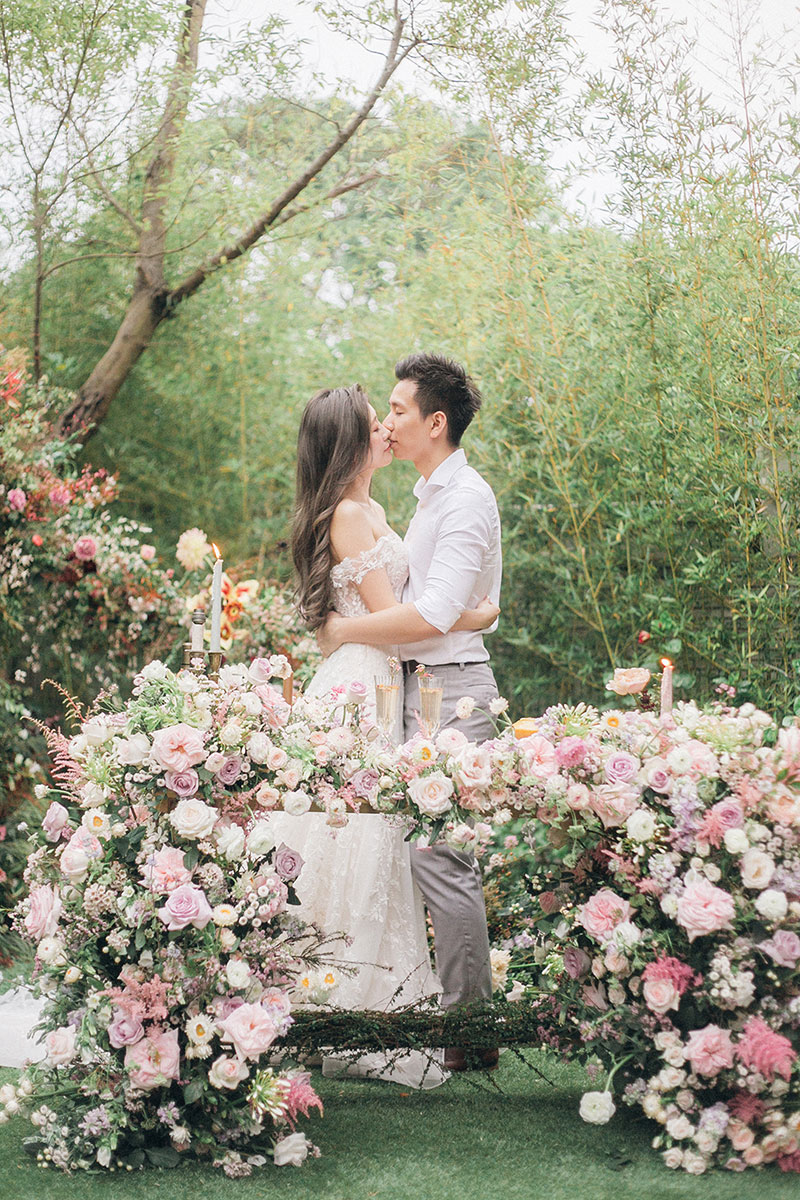 Photography: Daisy Yiu Photography / Makeup Artist: MarryCan. Makeup / Floral Design: Miluna Studio / Gown: Granny Chic Bridal / Silk ribbon: Water Lilies Styling / Headpiece: Shimmy Handmade Accessories
For more wedding vendors, visit our Directory!