Did you know that taking photos at night time can result in stunning photos? While shooting in the day is ideal–for all the obvious reasons–taking photos at night can result in stunning and unique photos. We talked to Hong Kong wedding photographers and asked them to share some of their tips and insights about shooting at night. They also generously sent over a collection of stunning photos all taken after dark.
Continue reading to find out how you can also achieve captivating night time photos.
(1) Do research on the best night time shooting locations.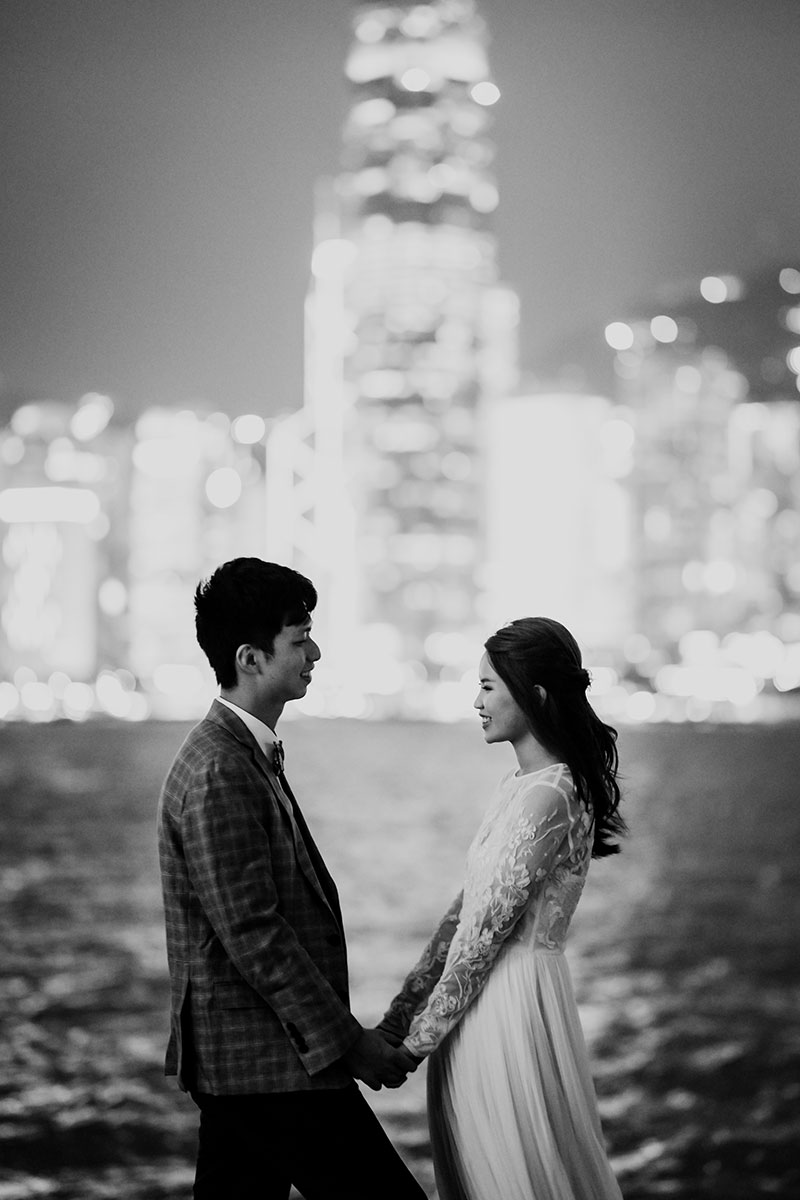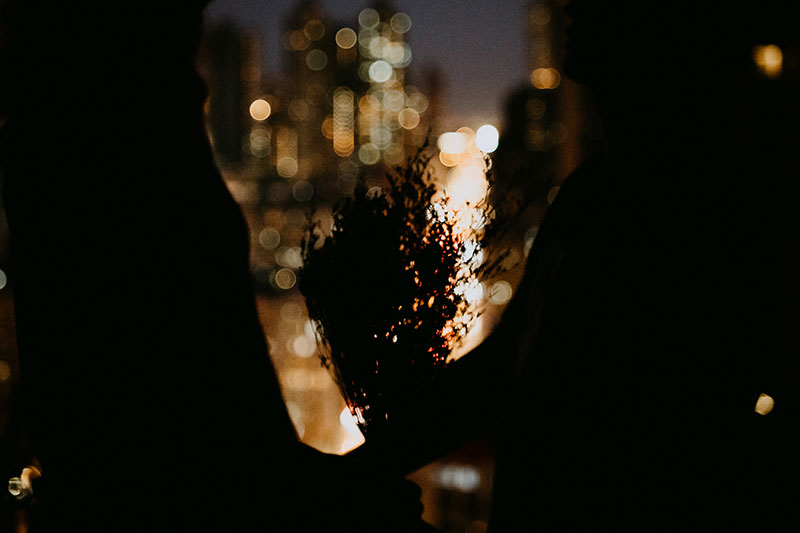 Some locations have stunning views even at night, shares Lovememo Studio. For example, Victoria Harbour's night view is one of the most famous in the world. Another place you can consider is Sham Shui Po which has a very unique night view.
(2) Enjoy all the color and lighting at night.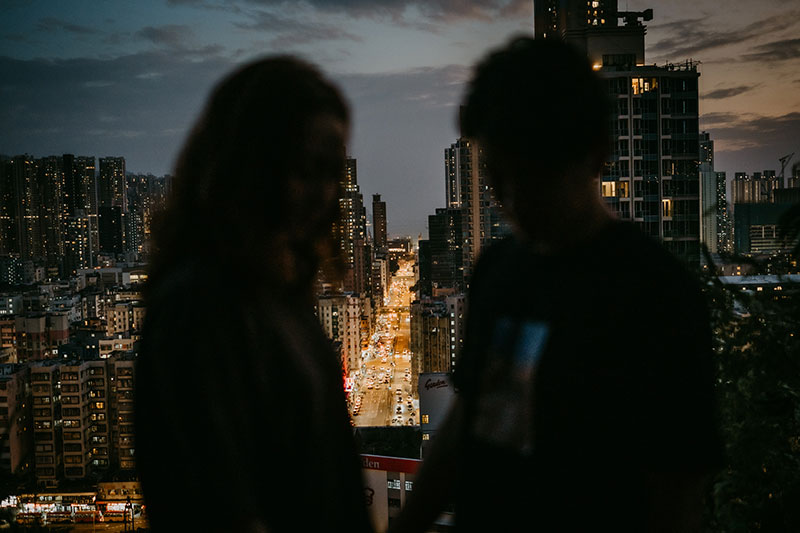 Lovememo Studio says that night time lends a variety of color and lighting at the night. Trust that your photographer will make the most of it. He or she may even convert some snaps into black and white photos which look entirelyy different from black and white photos taken during the day.
(3) Take advantage of night time props.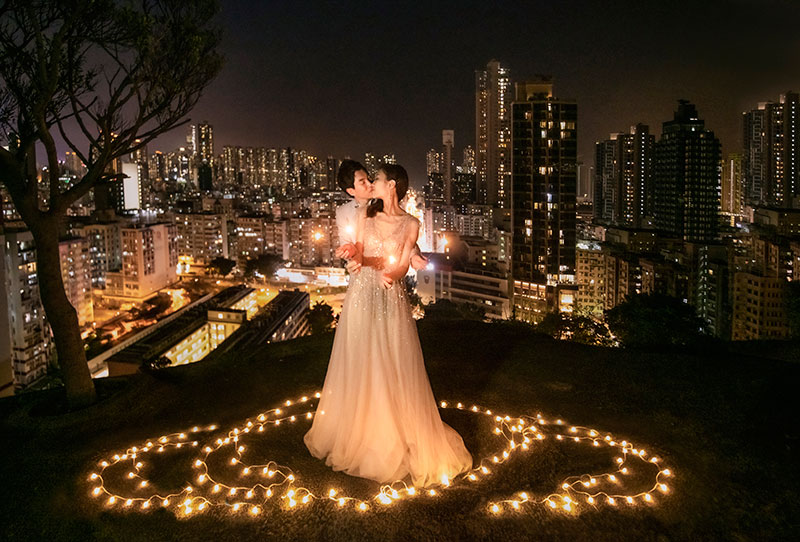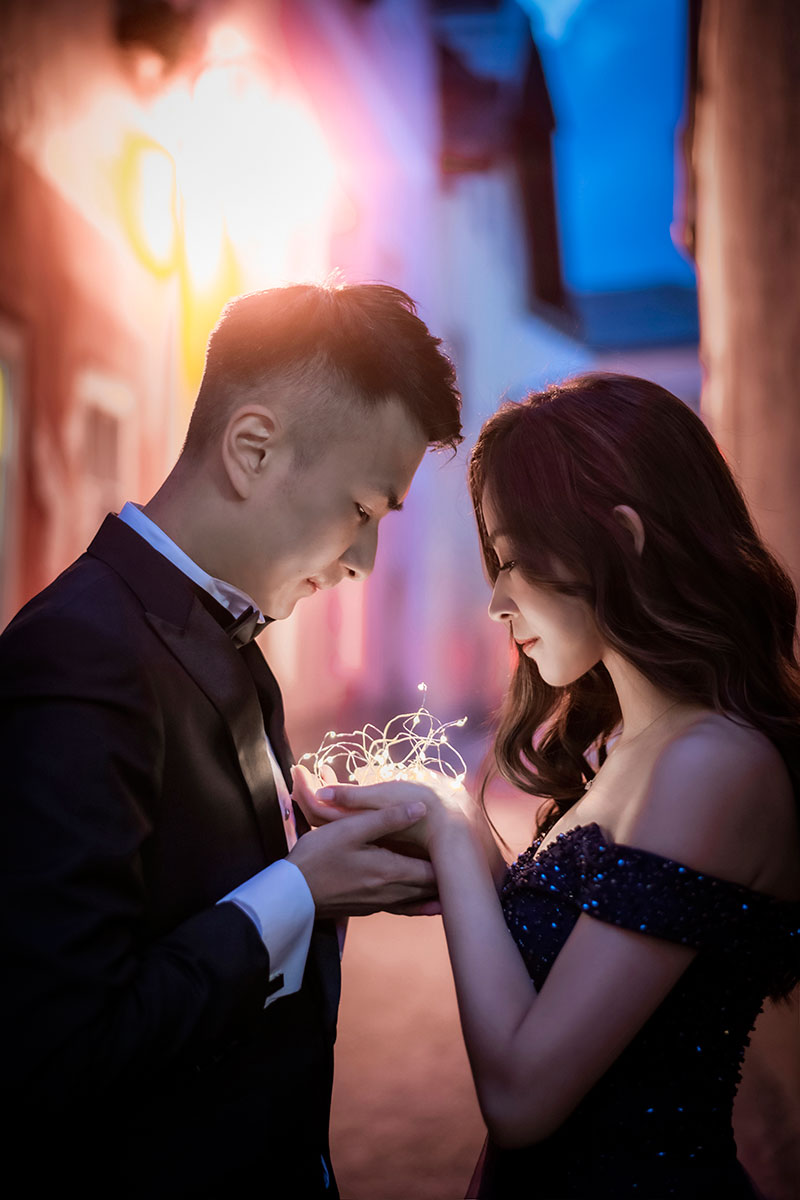 Blancs Production says that the benefit of shooting at night is that you get to use props like fireworks, string lights, candles, and more. You can create all sorts of special photos that you will not be able to do during the day.
(4) You can avoid the crowds when shooting at night.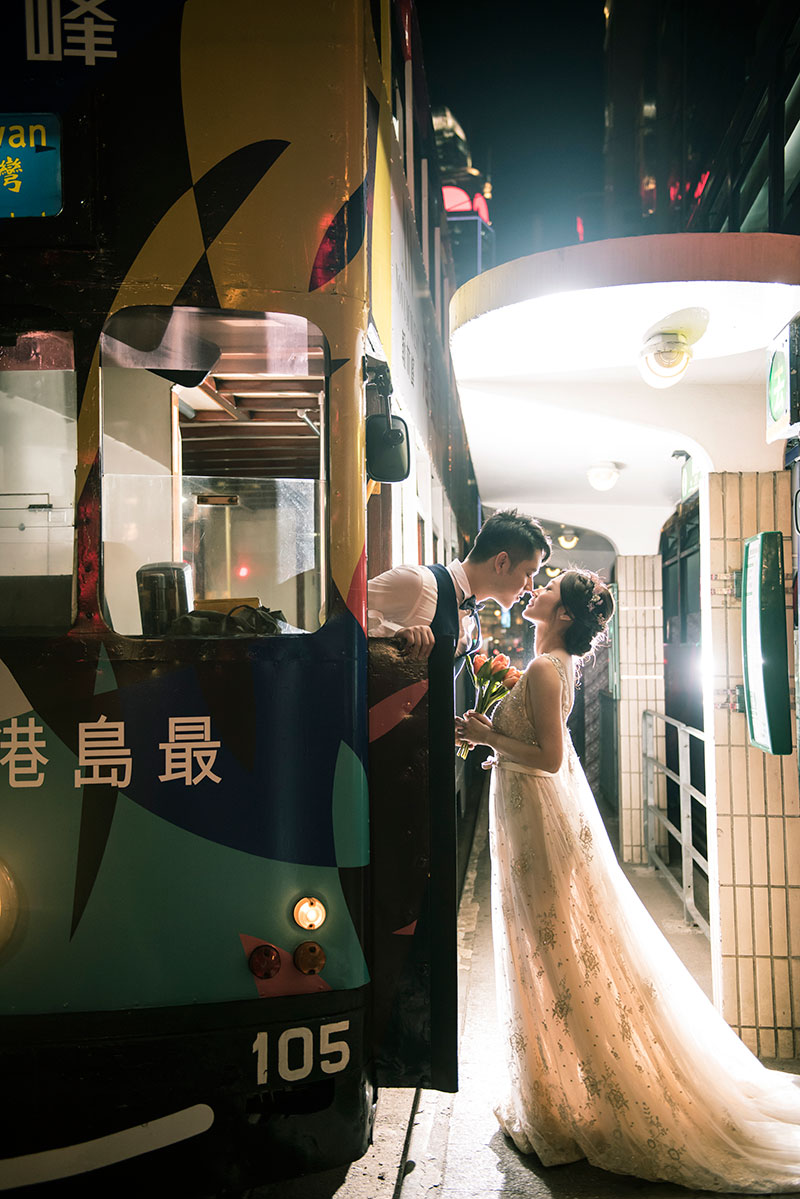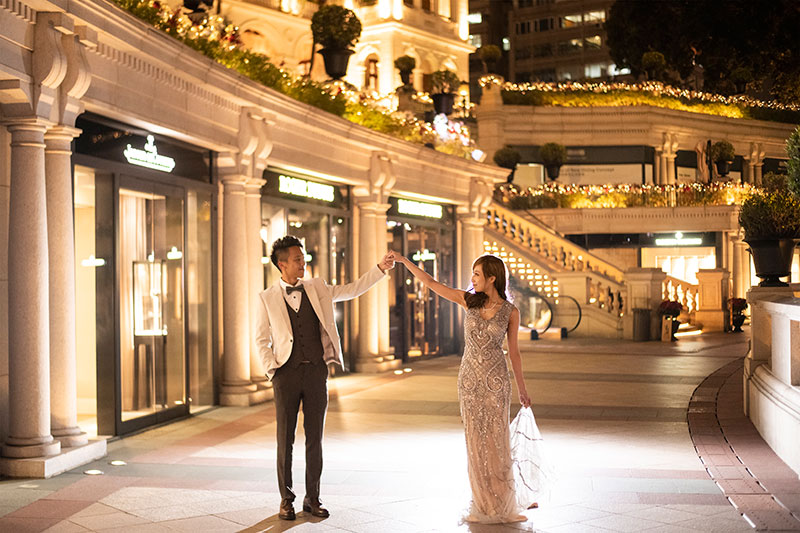 Blancs Production points out that most of the hot destinations are too crowded during the day and it's challenging to get a clear shot. When darkness comes, you won't have to compete for the best spots. This is one of the biggest advantages to shooting your images after dark.
(5) With not a lot to see, you can focus more on the shoot at night time.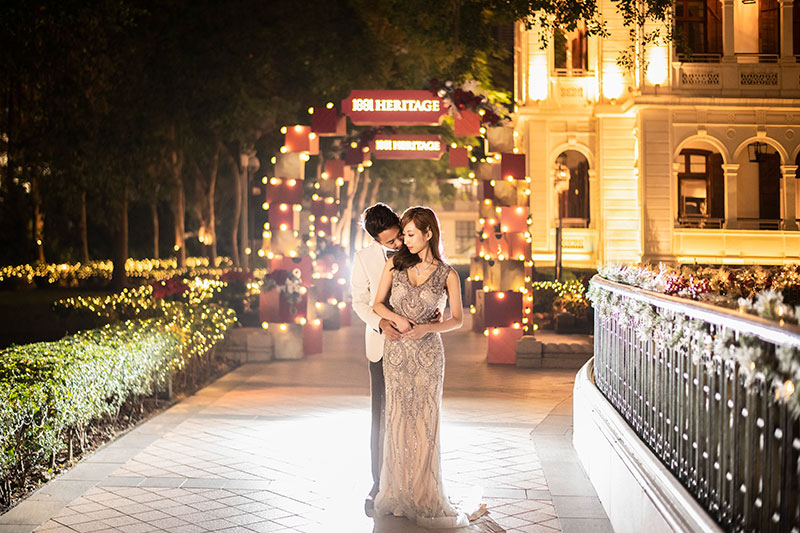 From experience, Blancs Production says that while shooting in the dark, couples tend to become more focused on the shoot because of the lack of distracting elements and components during the day. Apart from that, with no light and no onlookers, shy couples need not worry about people watching you while shooting.
(6) Seek places with romantic background lighting.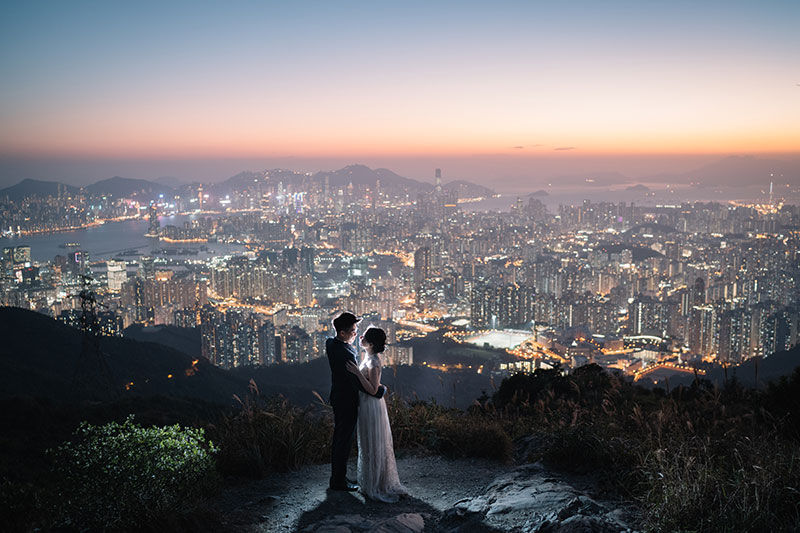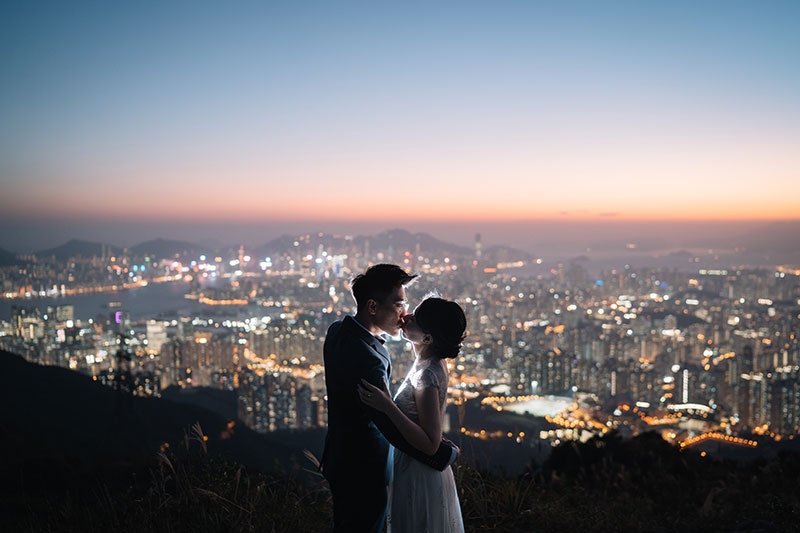 Have you considered Hong Kong's cityscape as your backdrop? Derek Photography says that choosing a place with beautiful lighting that can be used as your background will deliver gorgeous photos. In this example, Hong Kong's cityscape lends a stunning view and wraps the couple in a romantic glow.
(7) Wear a light colored dress.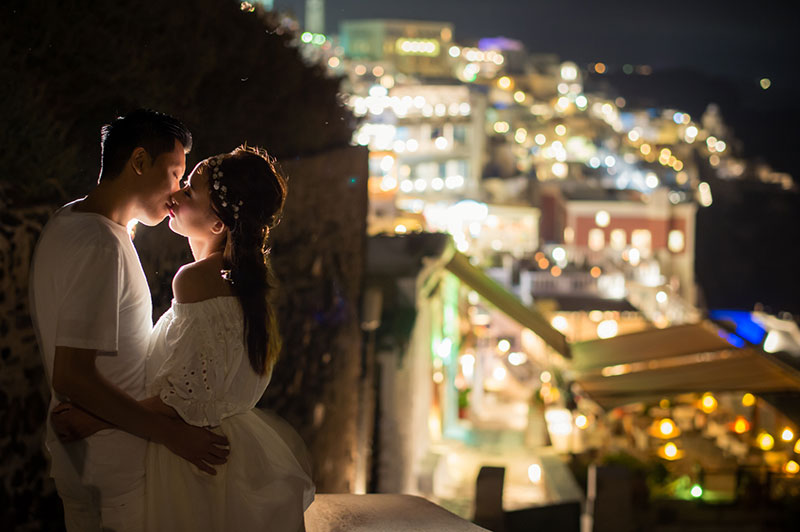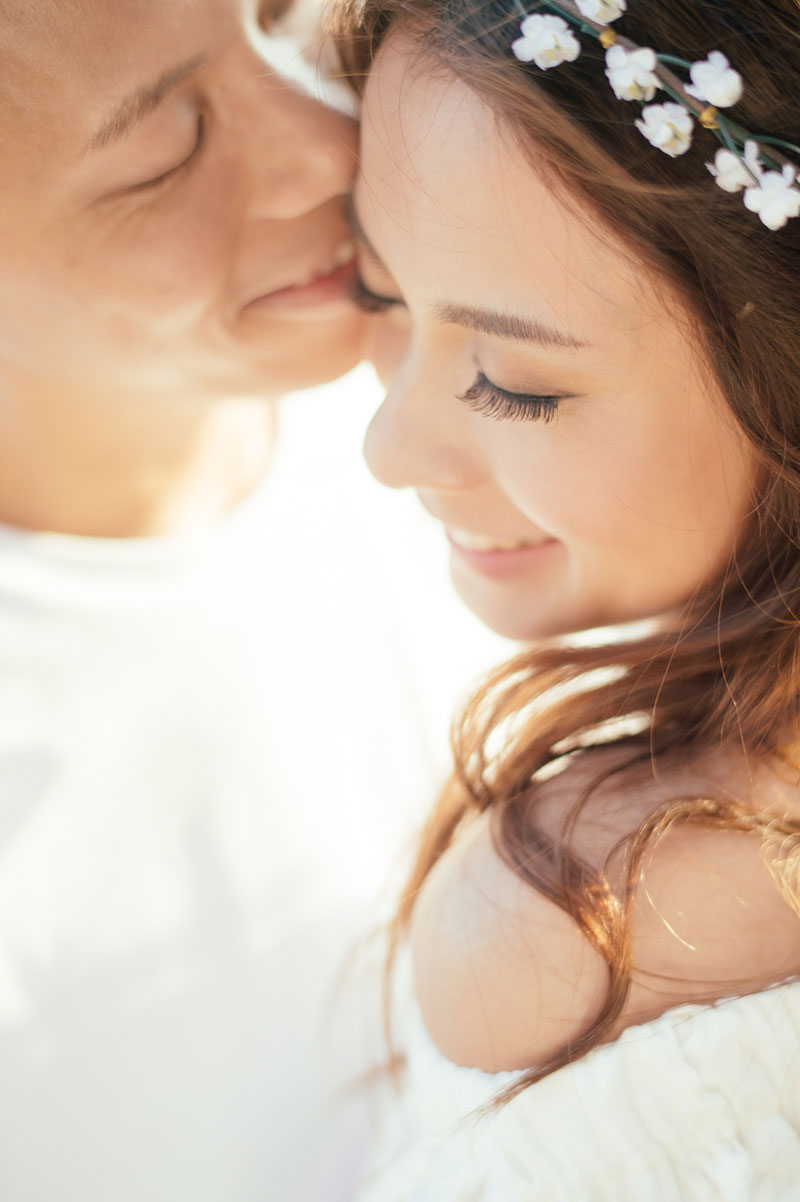 So that you don't drown into the darkness that surrounds you, Derek Photography recommends that brides-to-be wear light coloured dresses when shooting a night scene. Light garments will help you standout from the background.