Following Eric's proposal in 2019, he and Ruby were all set to have a garden wedding in Phuket and a bigger banquet later on at the Peninsula Hong Kong. But they had to cancel all plans when Covid hit and while they initially wanted to push through with a Hong Kong celebration instead in 2021, they struggled to fly in relatives with the flight cancellations and changing quarantine guidelines.
Good things come to those to wait they say, and so finally, after a 580-day wait and countless rebooking with the help of their wedding planner, Vivian, Ruby and Eric's dream outdoor wedding came to life at The Grassland. The venue's intimate setting surrounded by lush greenery already made the union feel very much like their own little getaway. To achieve a contemporary tropical vibe, the couple dressed The Grassland with elegant mirror surfaces for the floral arch and pillars with a mono-tone floral palette. As a result, they got a Phuket-like wedding without having to leave Hong Kong!
For the wedding banquet the followed, Ruby and Eric chose a modern contemporary theme which actually takes inspiration from the stylish wedding invitations that Ruby sketched herself. The Peninsula Hong Kong's original ballroom design was already very extravagant, so the duo added decorations that reference to a modern "Thai" wedding. They chose a delicate "understated" nude-blush color palette and decorations that played with clean geometric curves and frames to highlight the flowers. Everything came together beautifully!
580 days feels like a very long time. But with Evelyn Chan photos in sight, we can tell that for Ruby and Eric, it was definitely worth the wait!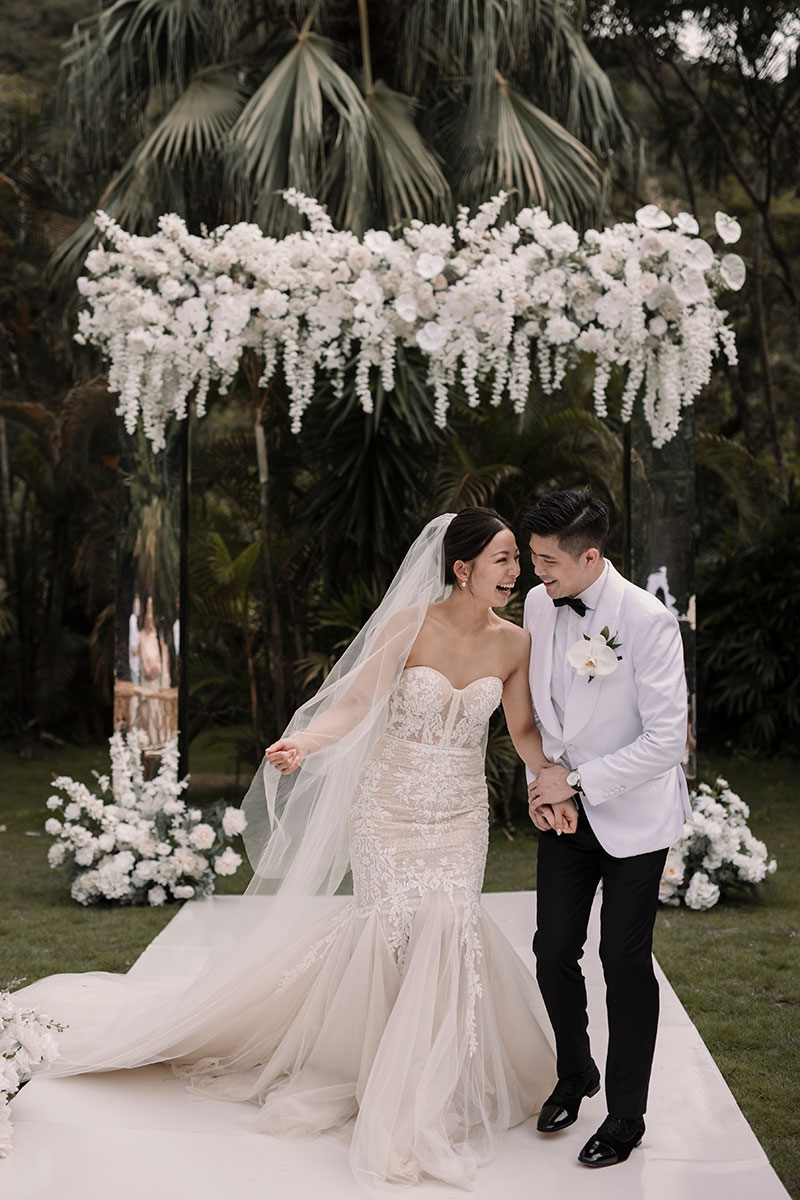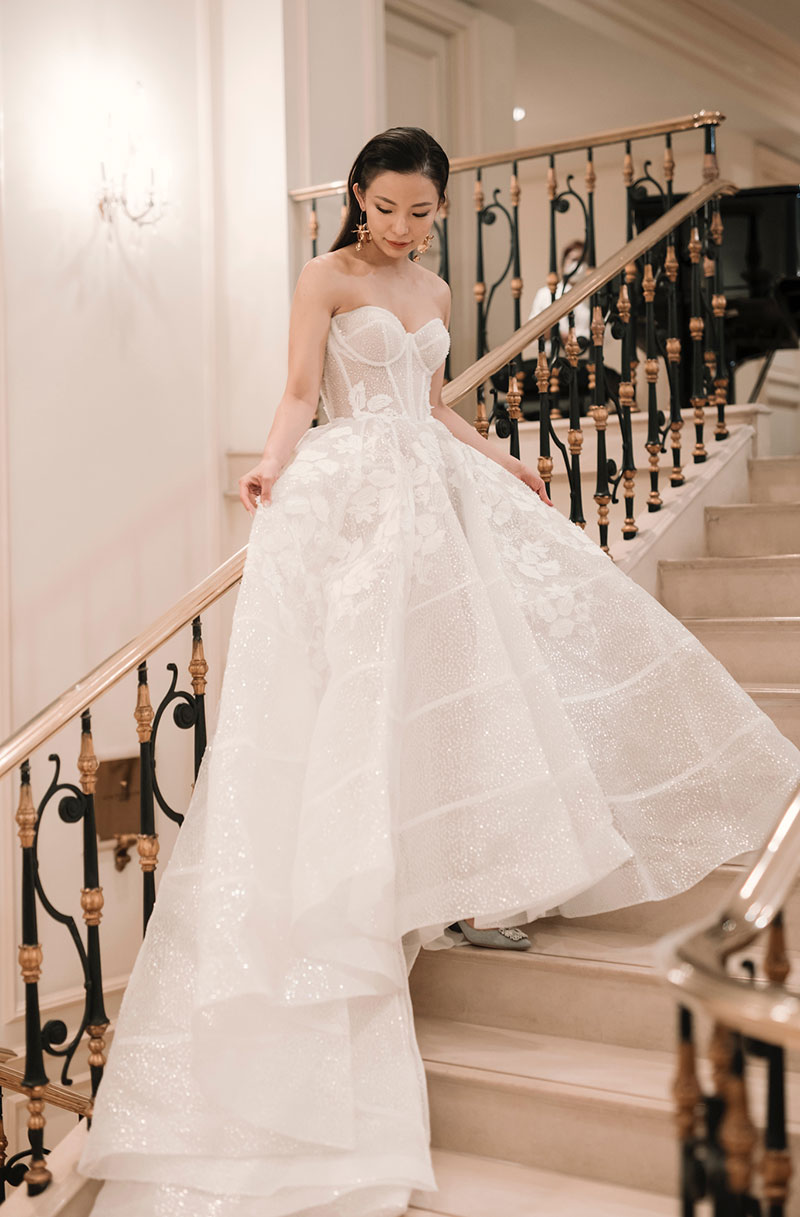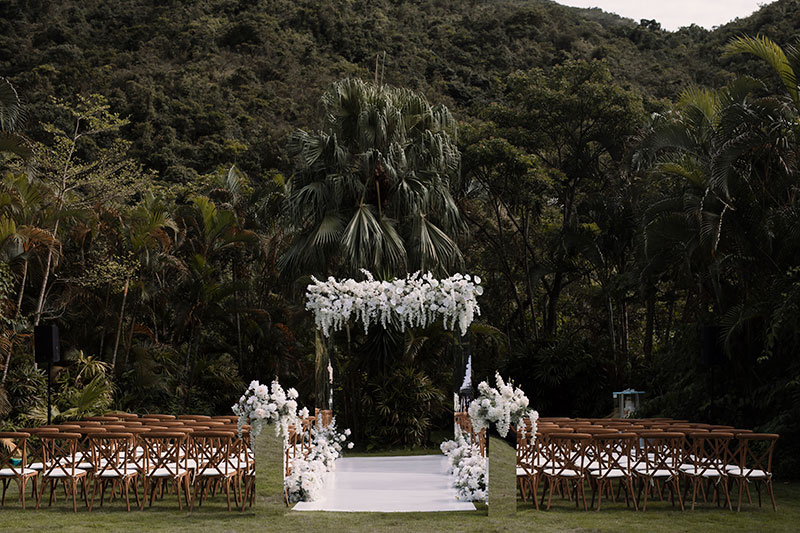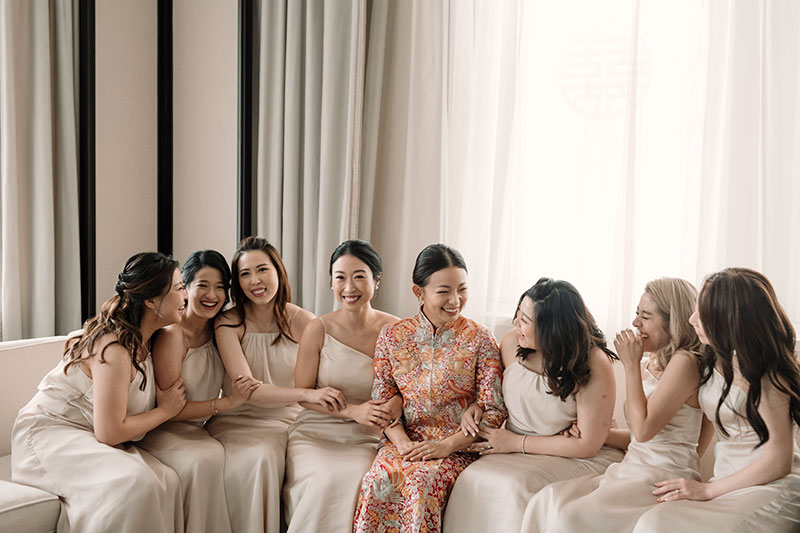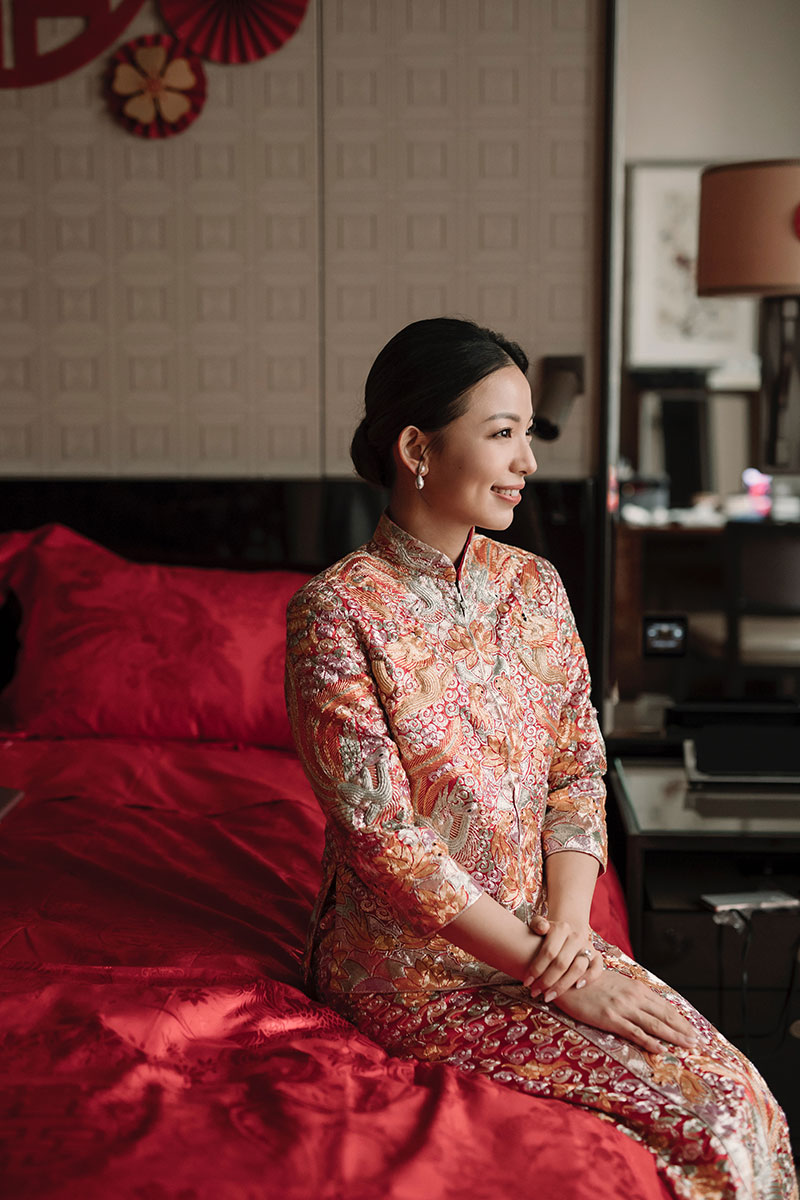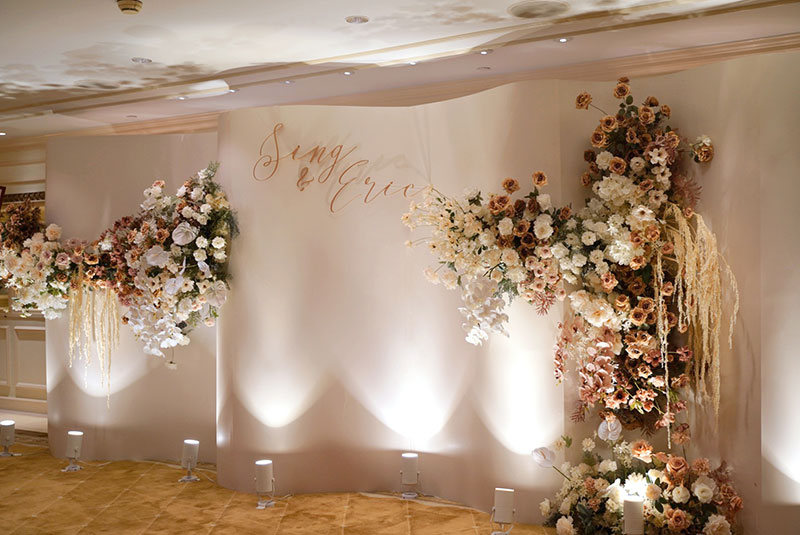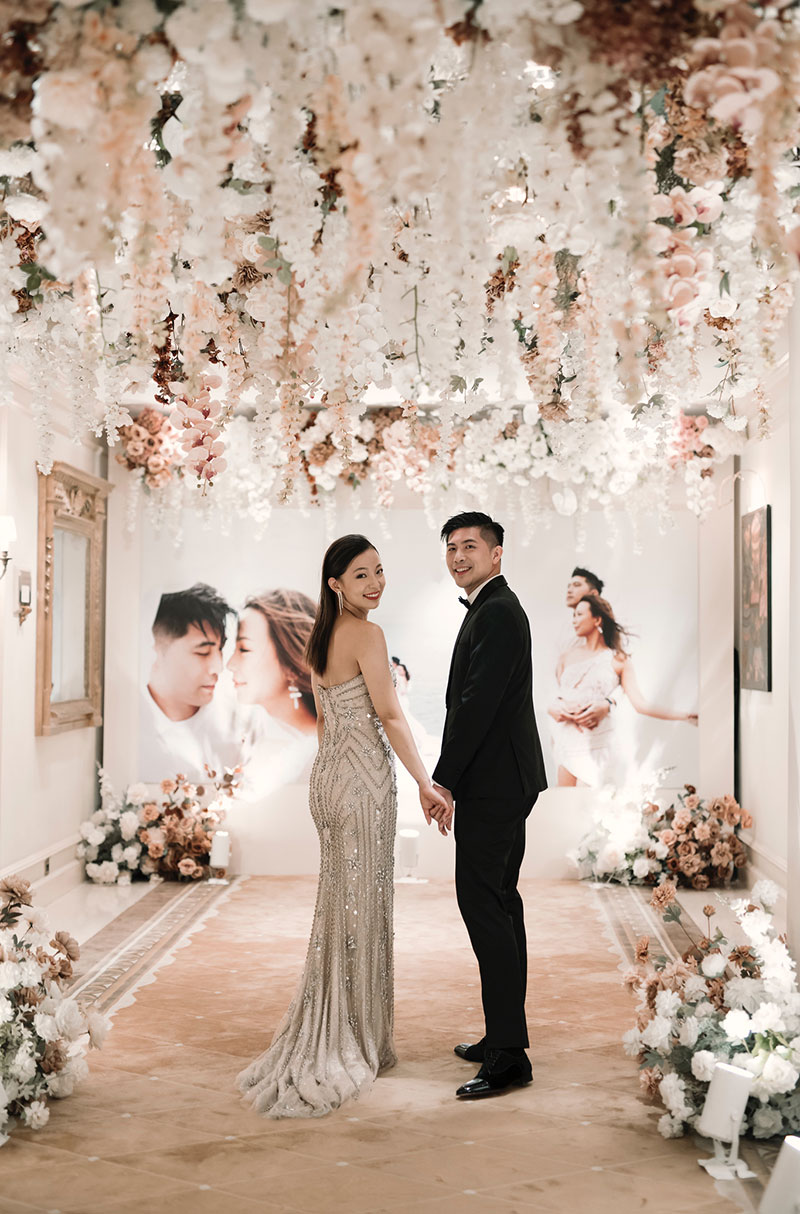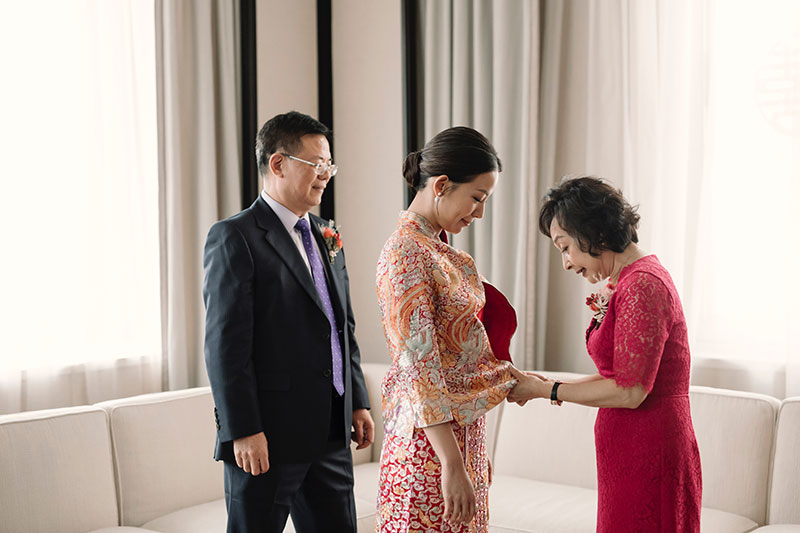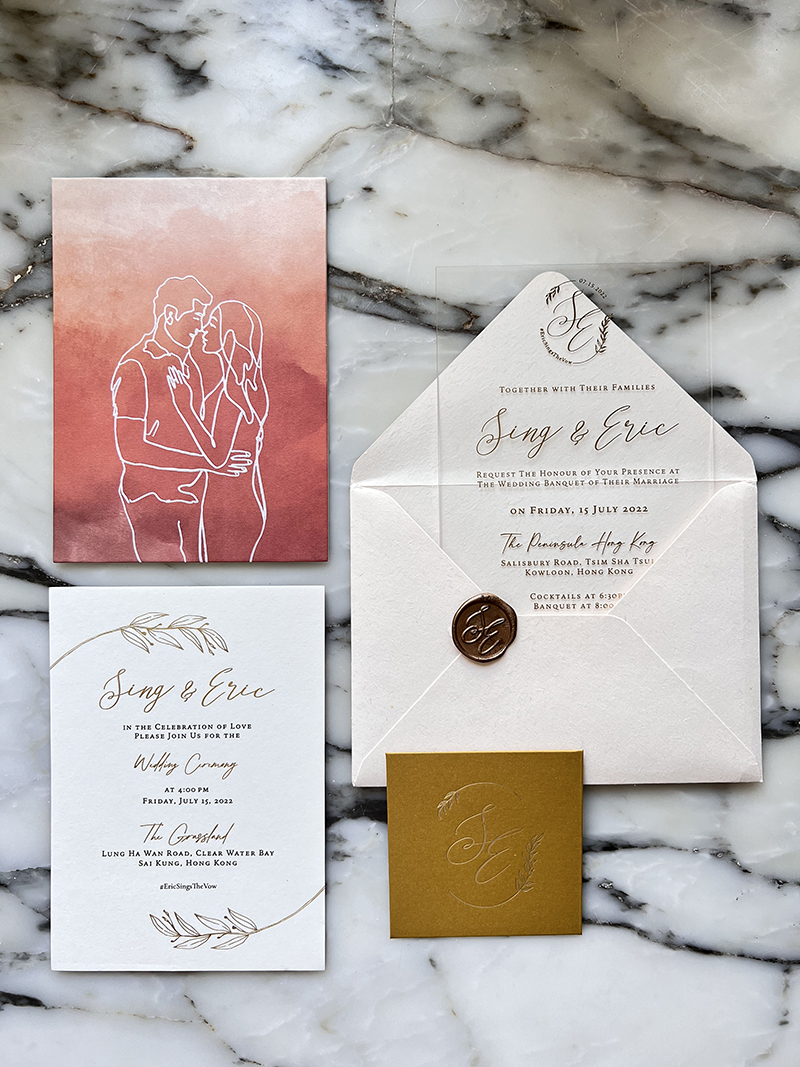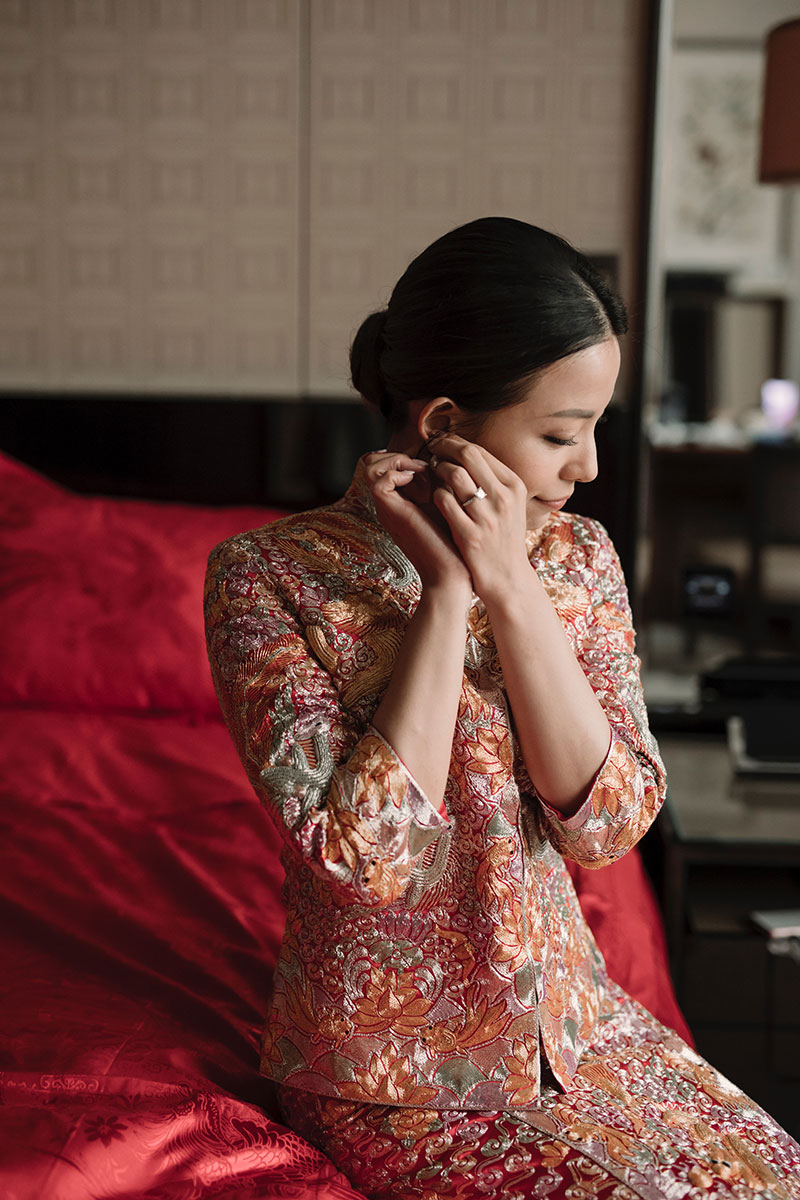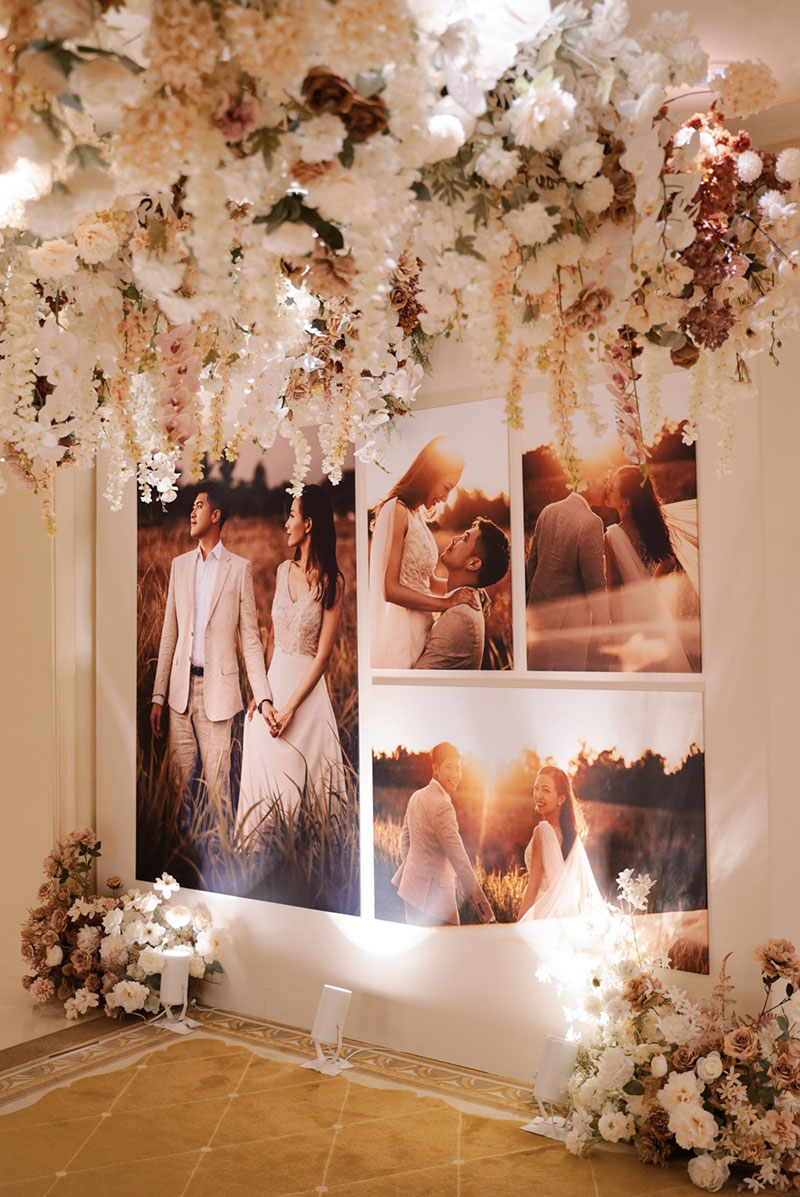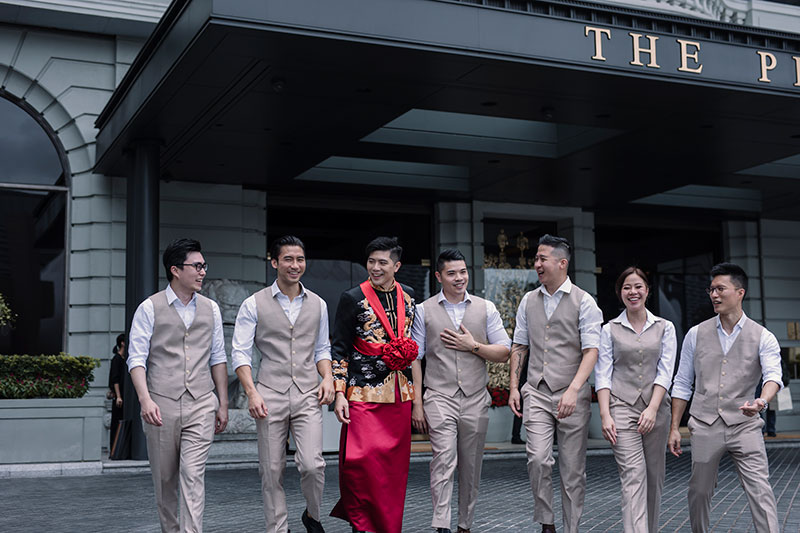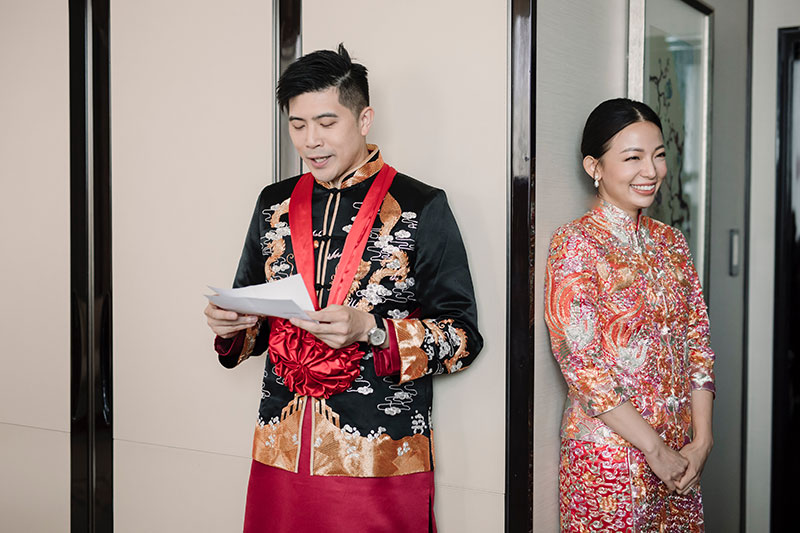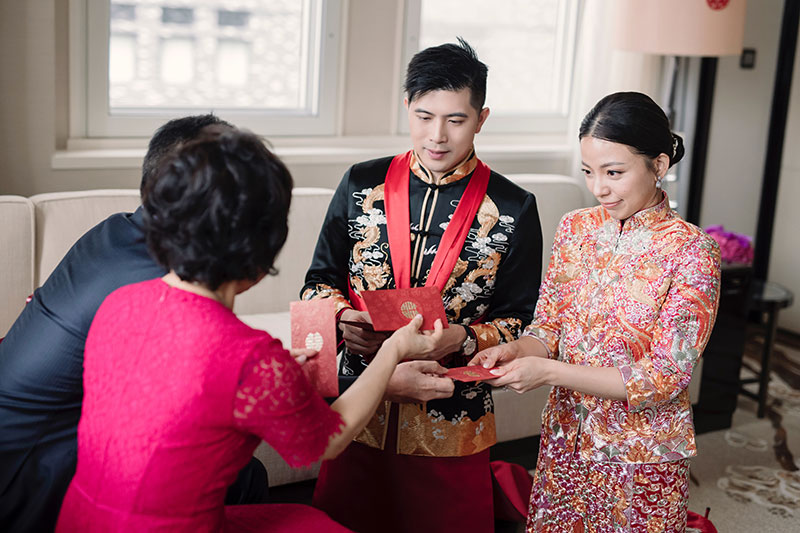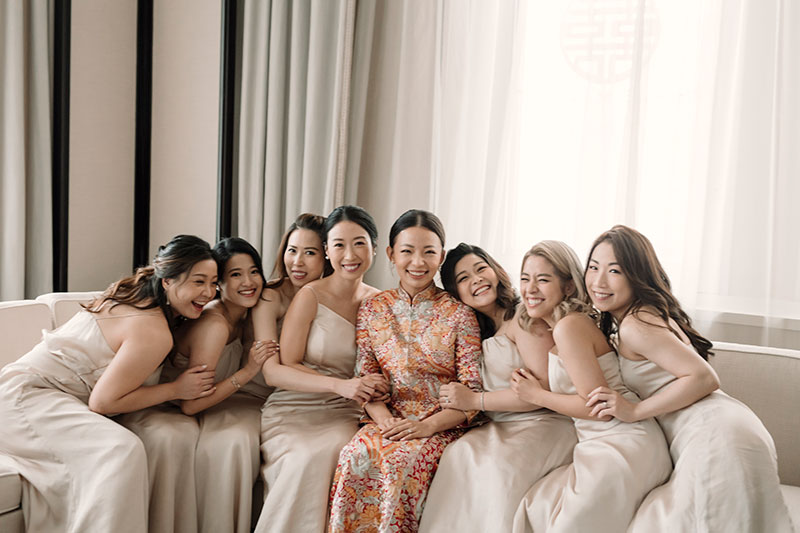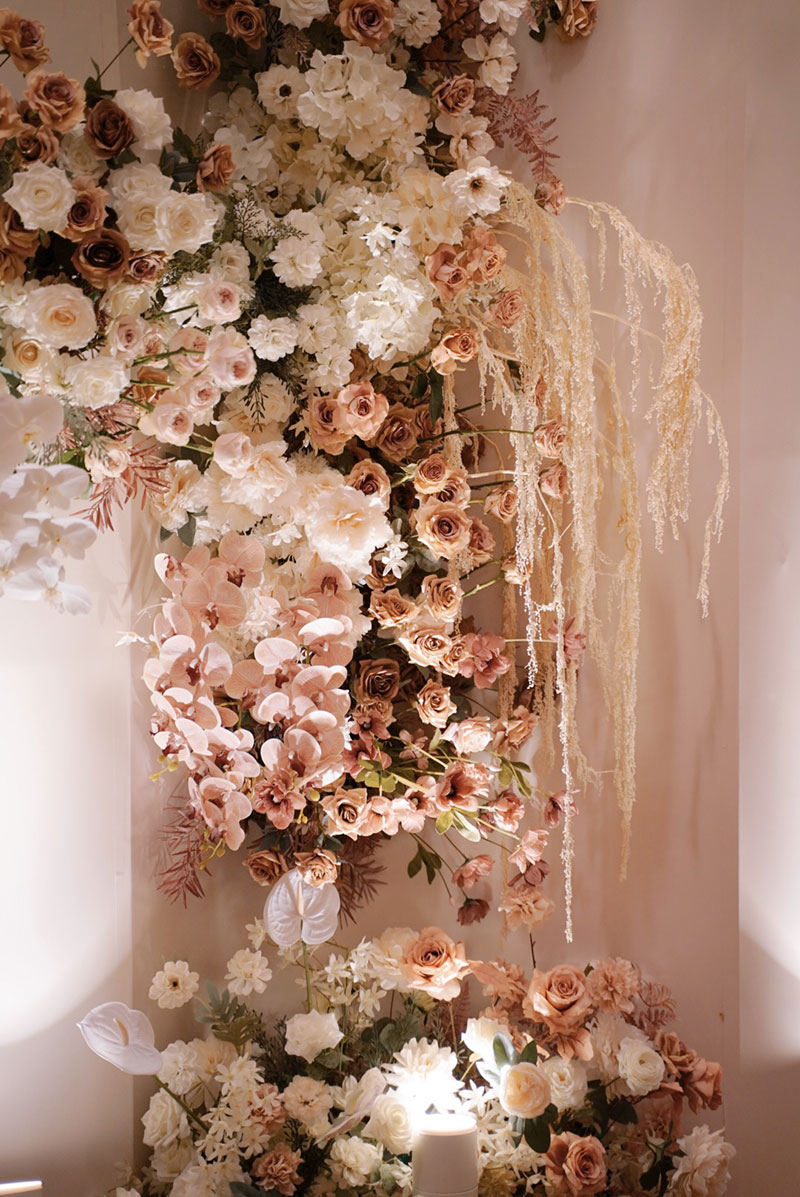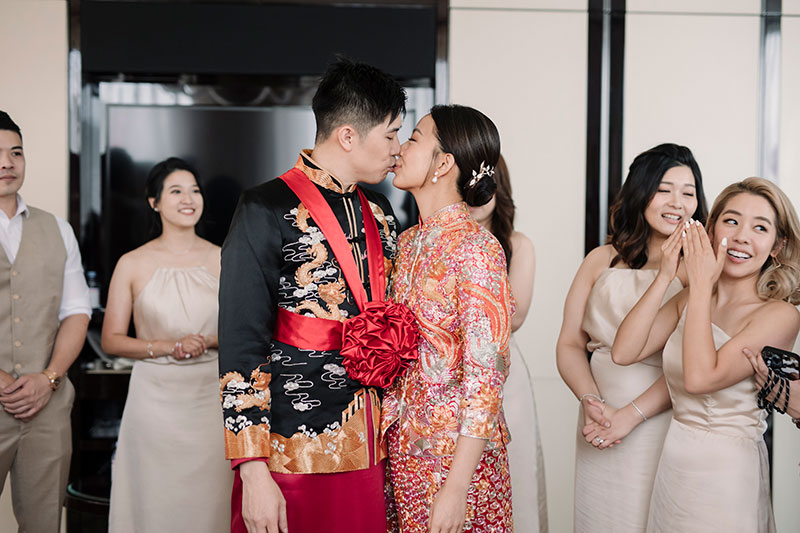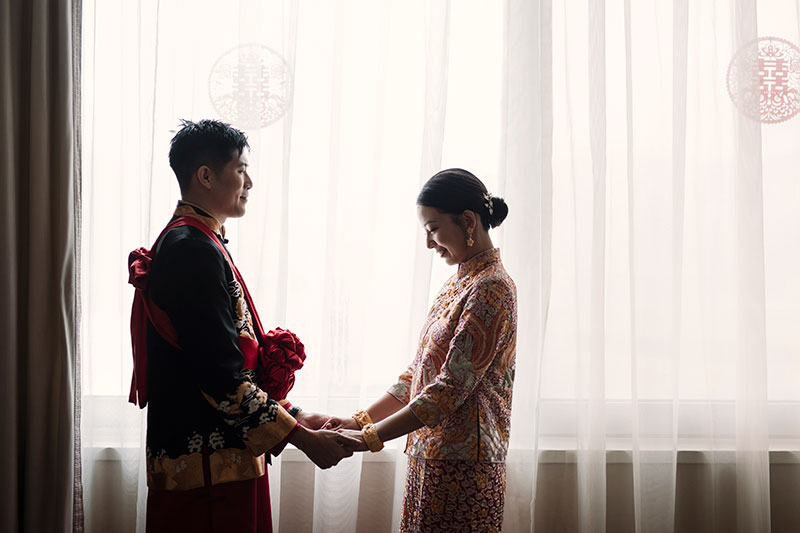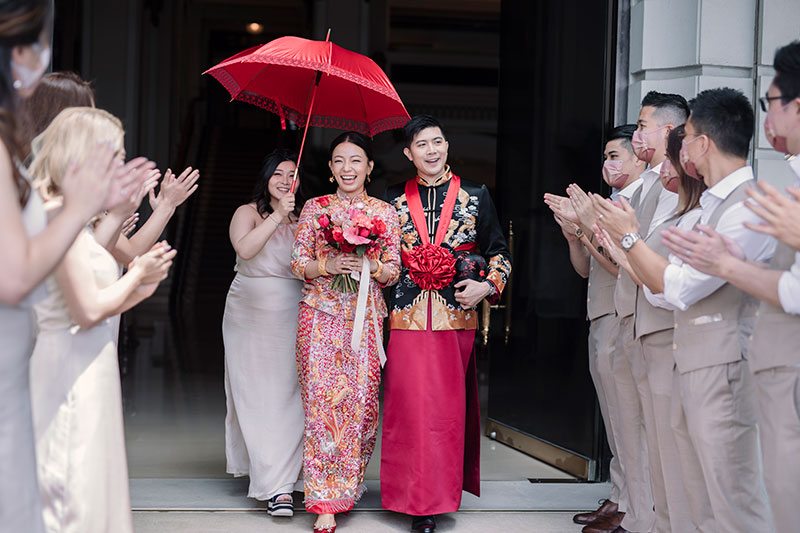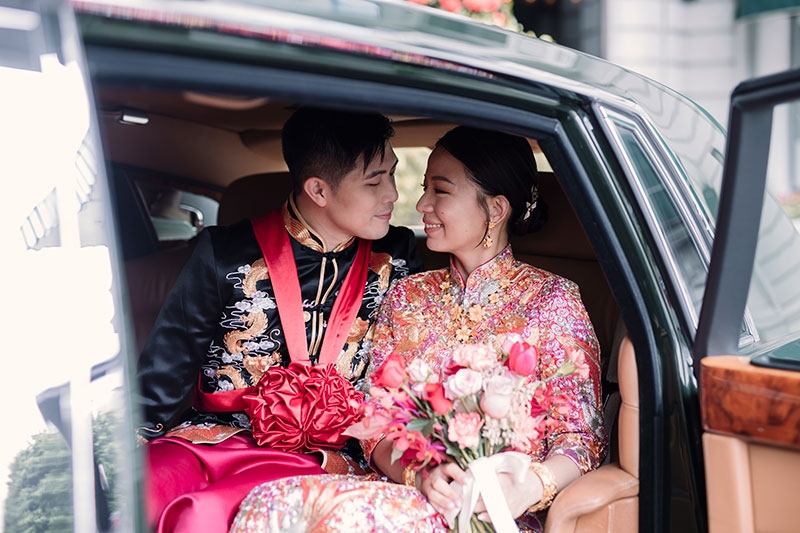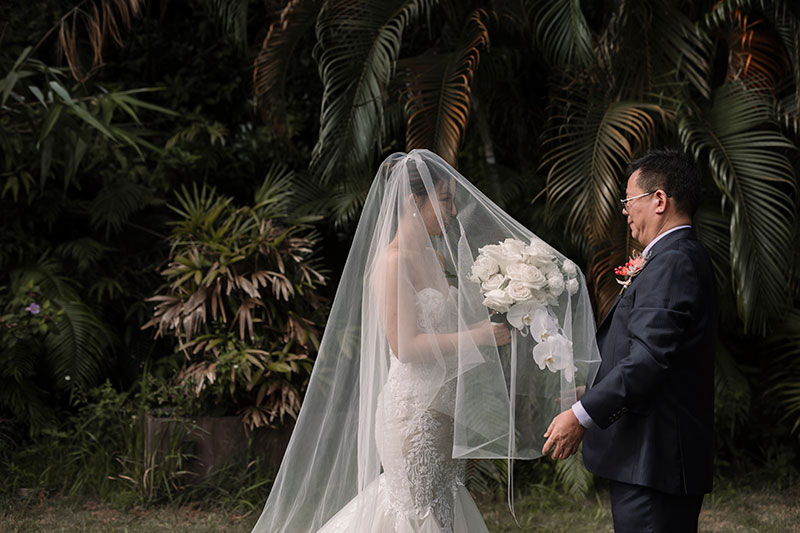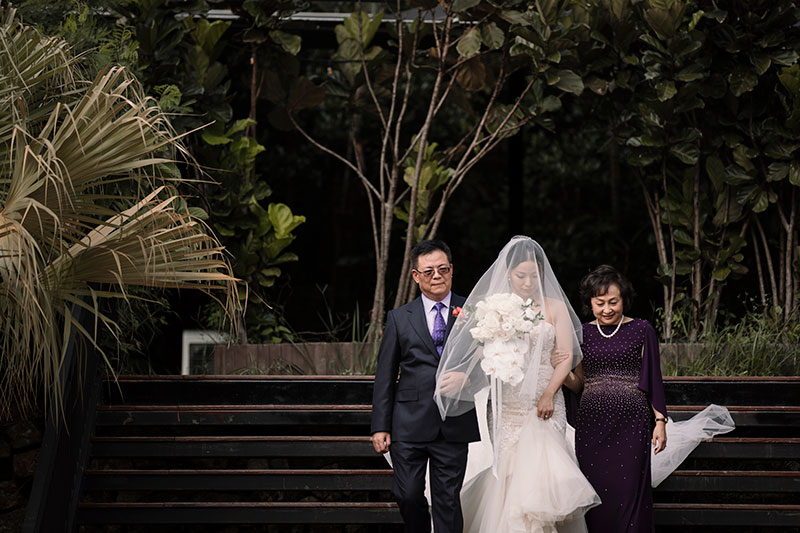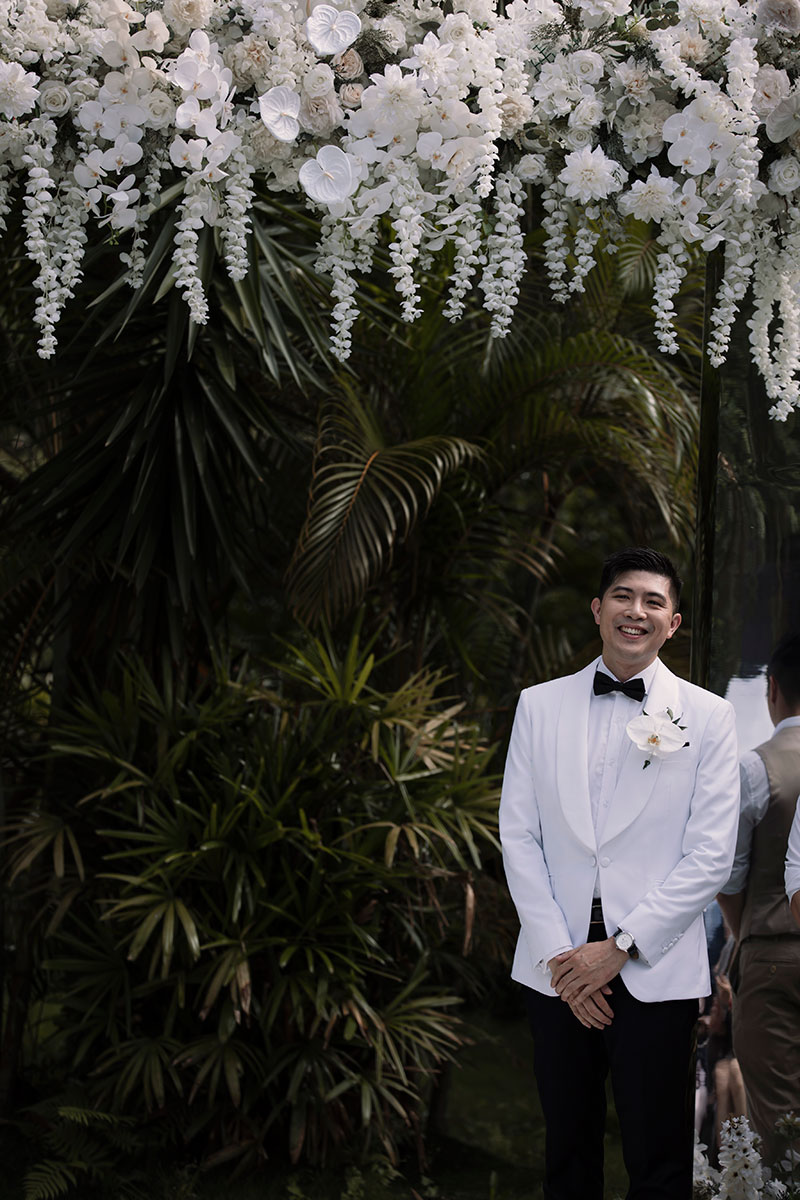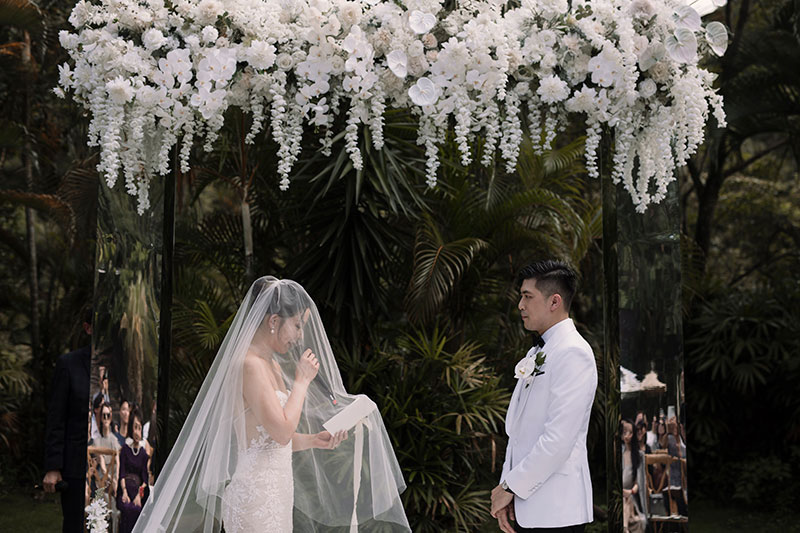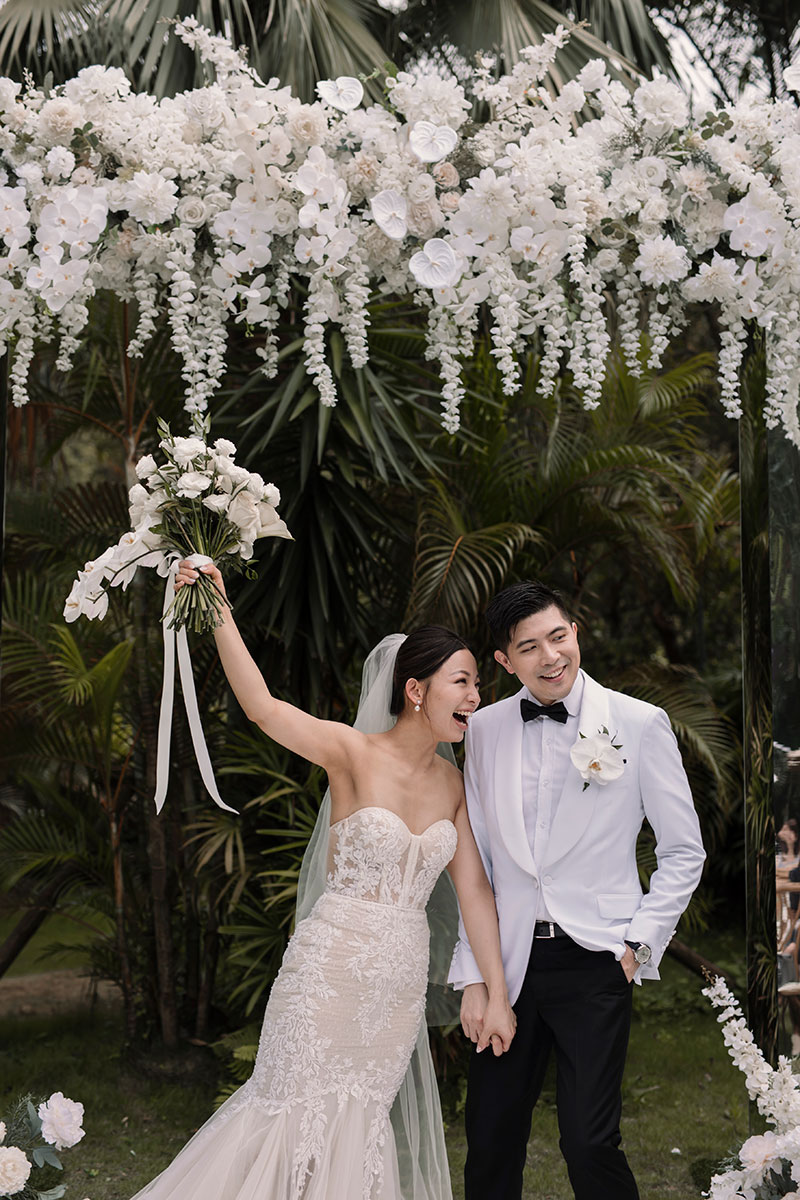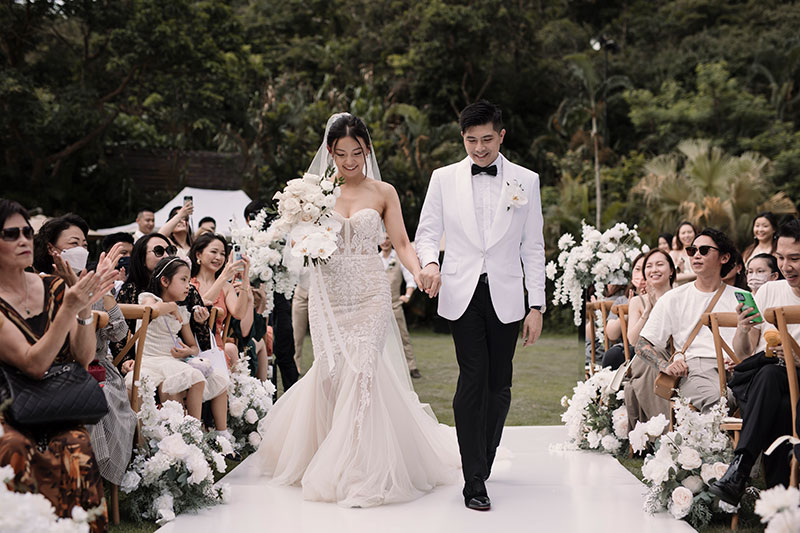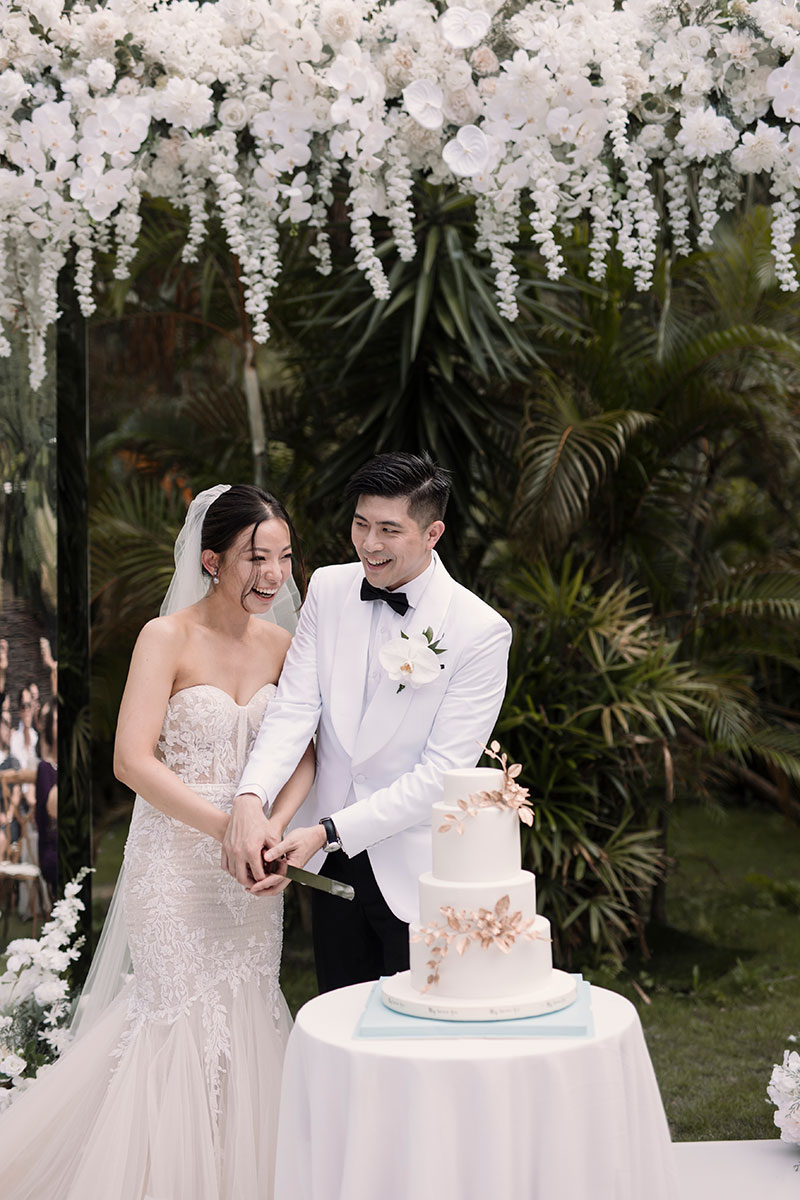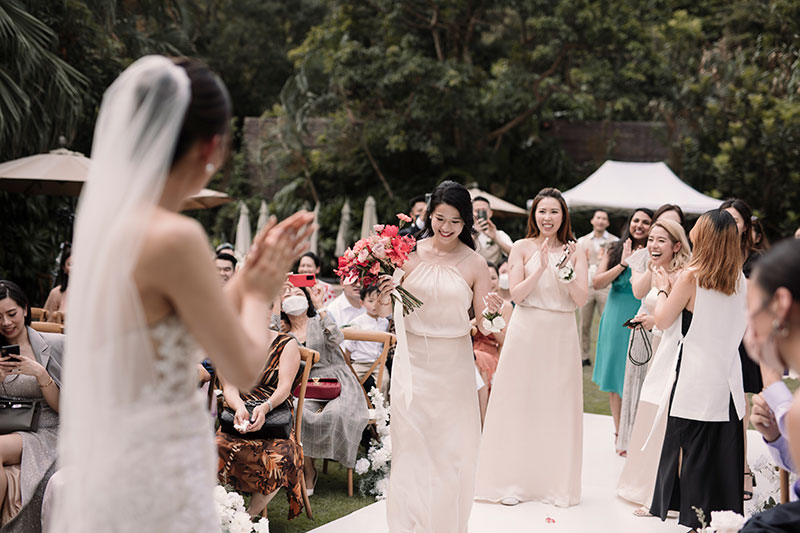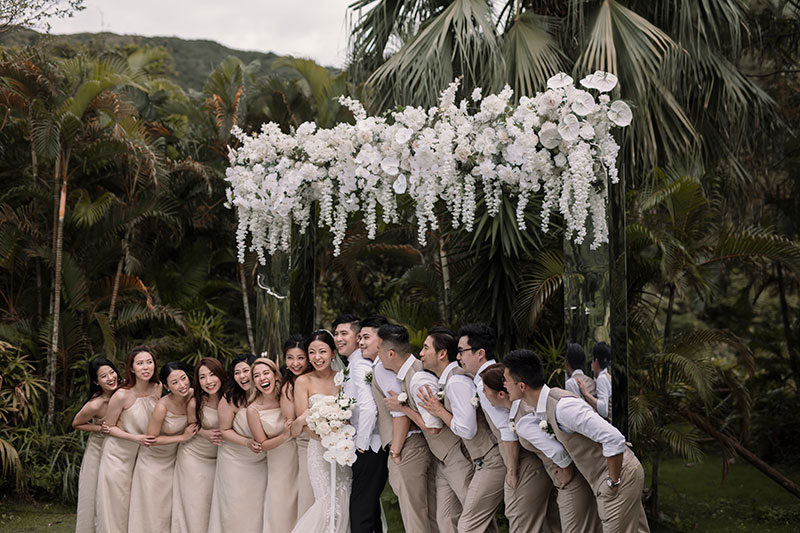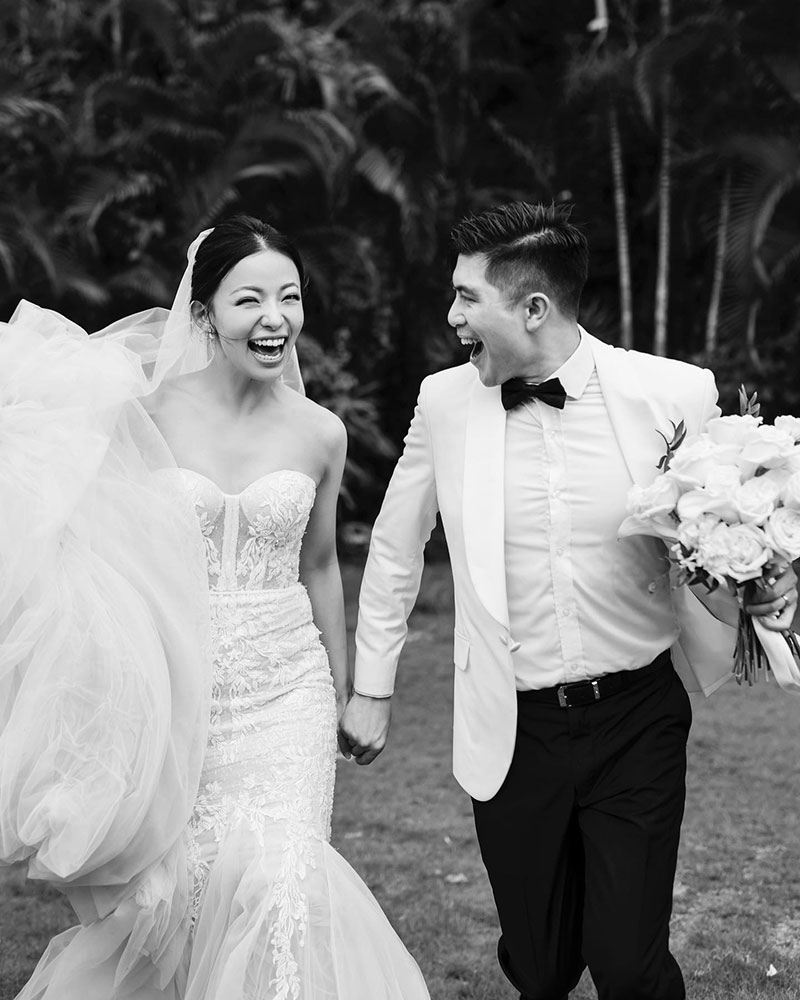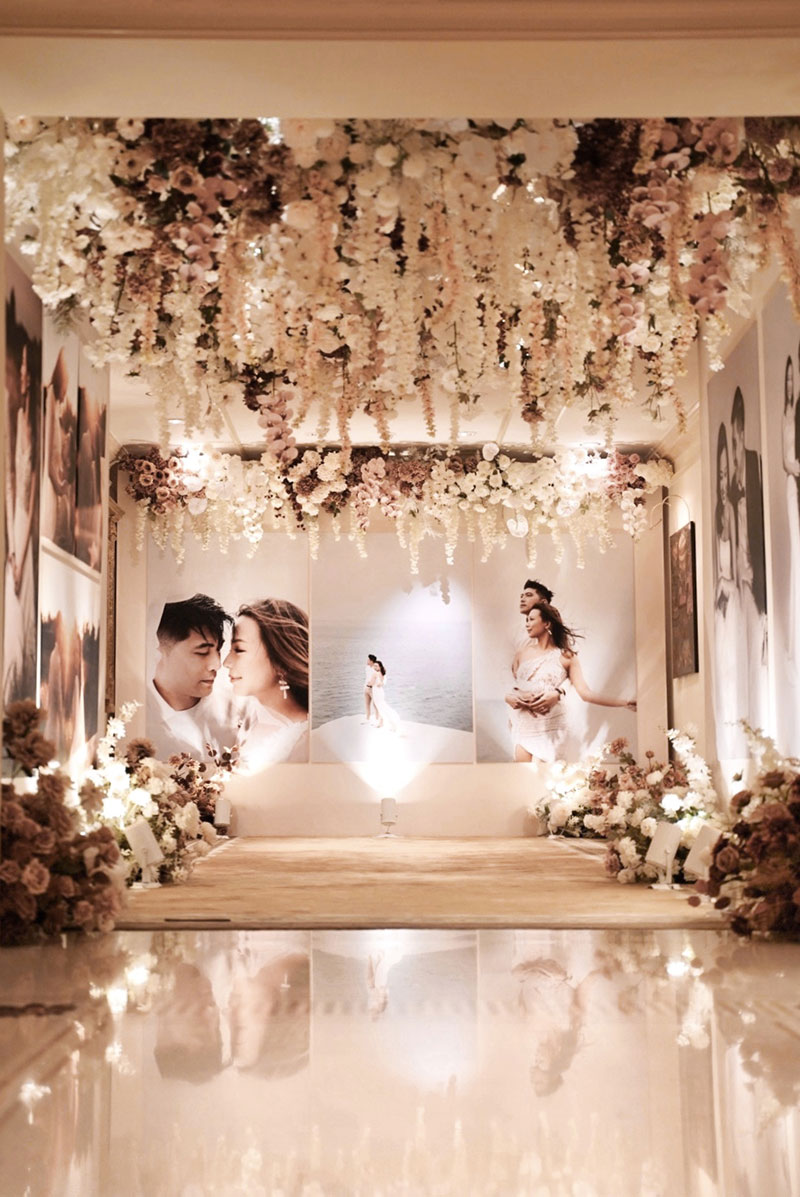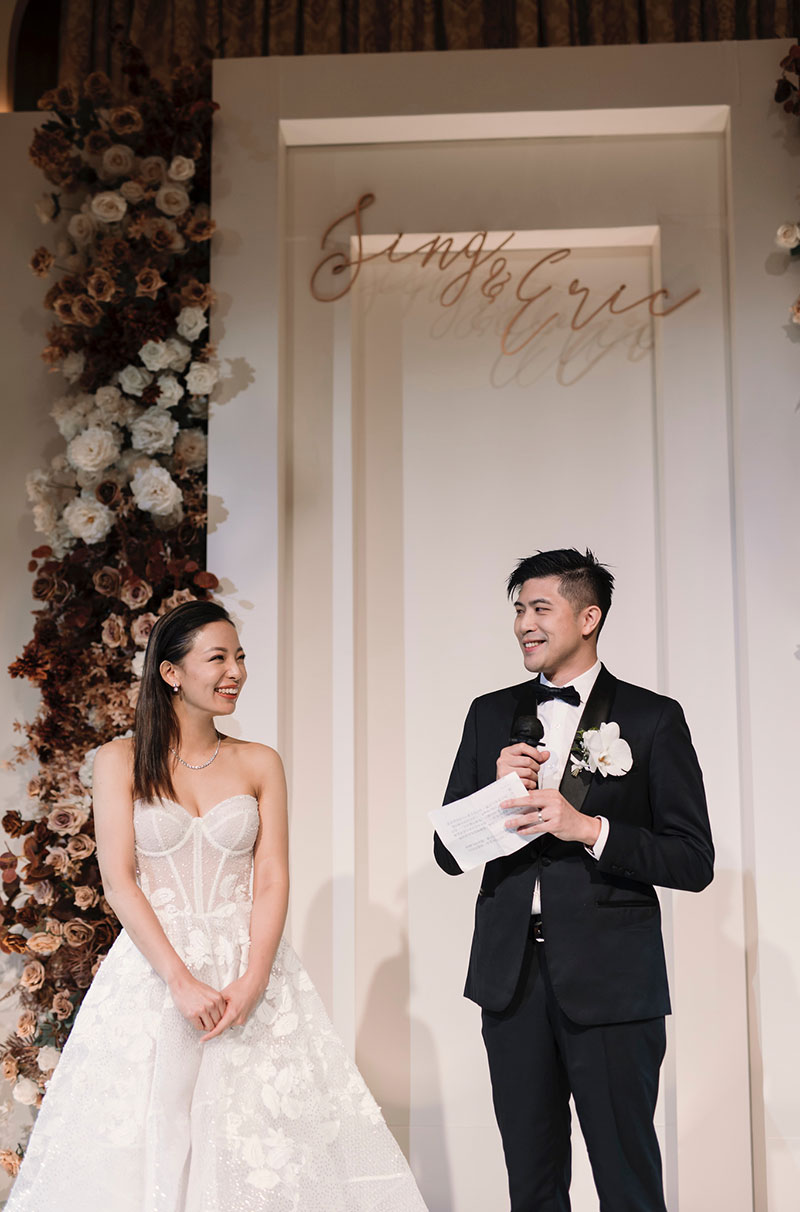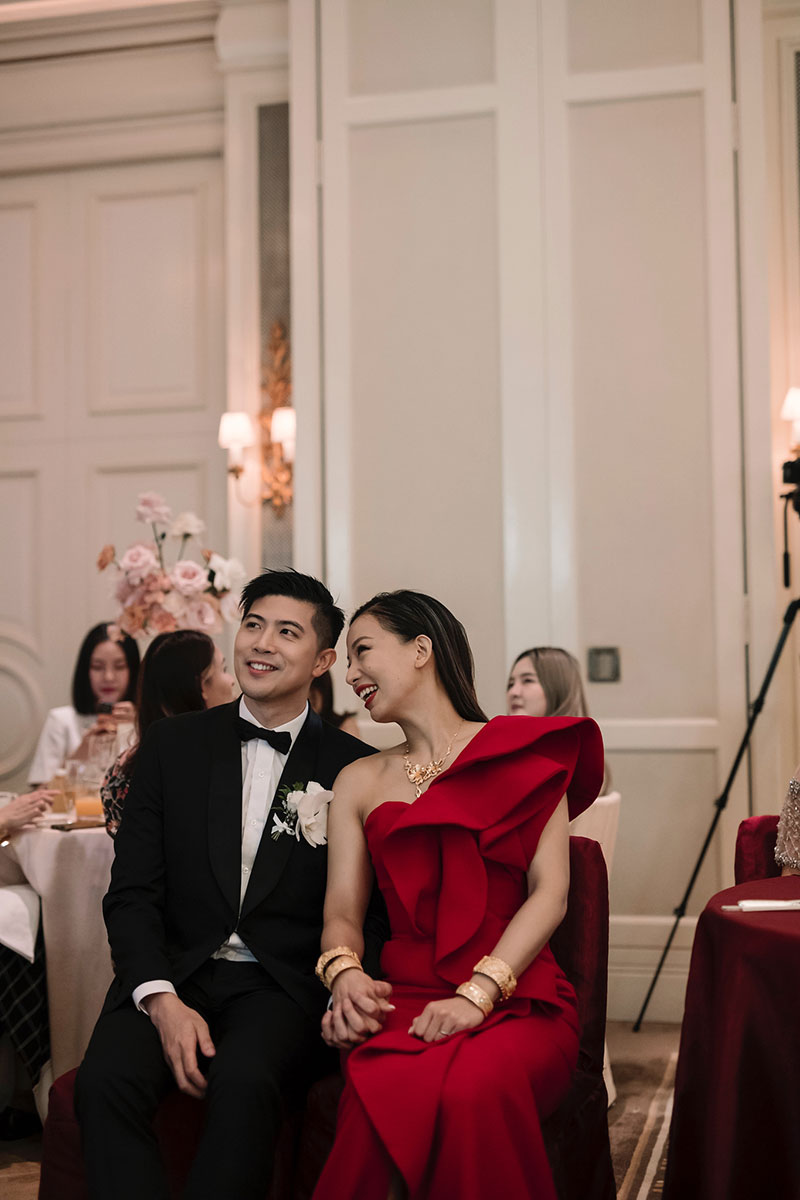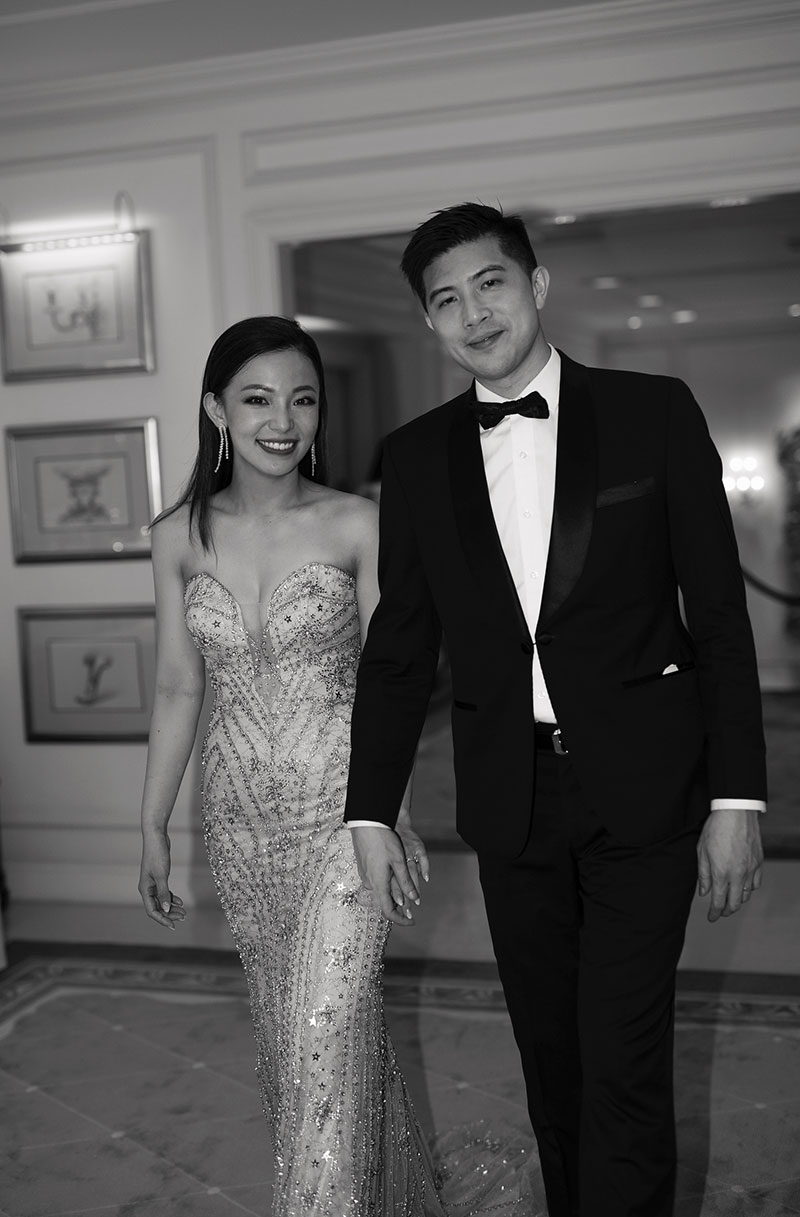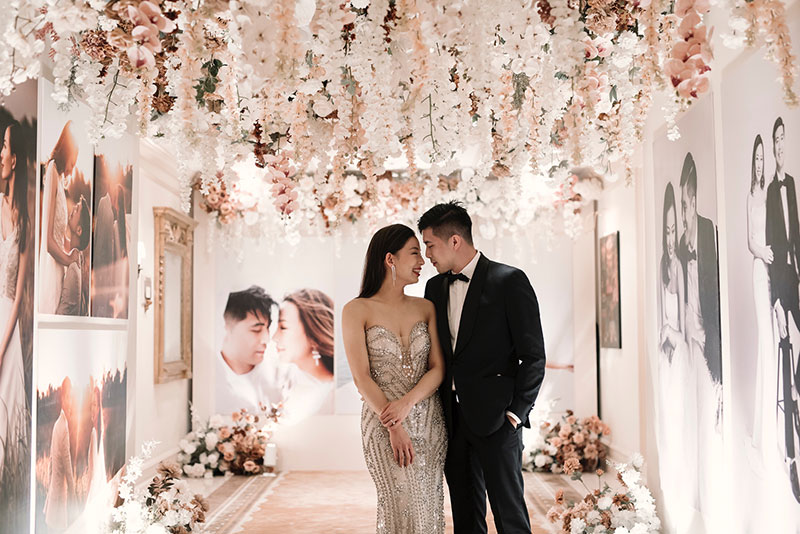 Ceremony Venue: The Grassland / Banquet Venue: The Peninsula Hong Kong / Photographer: Evelyn Chan / Videographer: AP Studio / Bride's Gowns: Berta Bridal from Bridalistic, Inbal Dror from The Wedding Gown, DBR Weddings (evening gown), Le Soleil Bridal Closet (evening champagne gown) / Makeup: Karrie Yum Makeup / Earrings: Untitled Studio / Floral Design: m.e.s. Studio / Decorations: Wedding Hashtag Production / Invitations: Fer a Cheval Ddesign / Grassland Catering: Voyage Catering / Wedding Planner: The Amber Events
For more wedding vendors, visit our Directory and Venue Gallery!