You wedding gown is just one part of your wedding look. The other pieces of the puzzle that make an impact on your look are your bridal accessories, including your hair accessories and jewellery! In today's feature, we put together 13 bridal accessories that will help you achieve an elegant wedding look.
The selection we picked out includes earrings, headpieces, and necklaces from Hong Kong vendors because we encourage everyone to #supportlocal businesses. These handmade pieces are of top quality, too, so rest assured that these beautiful accessories are long-term items you can cherish even after the wedding.
What are you waiting for? Pick out your favorites now.
(1) Fit for a Princess
This lovely Princess and Royal Queen Tiara, is Shmily Handmade Accessory's signature tiara. It's made of Swarovski crystals and cubic zirconia. If you're eyeing a regal look for your walk down the aisle, make sure to add this accessory to your ensemble.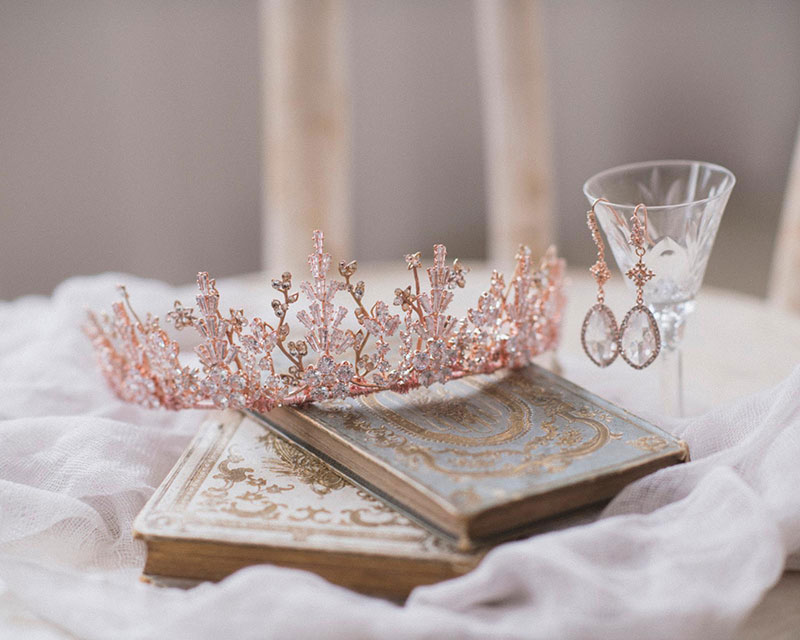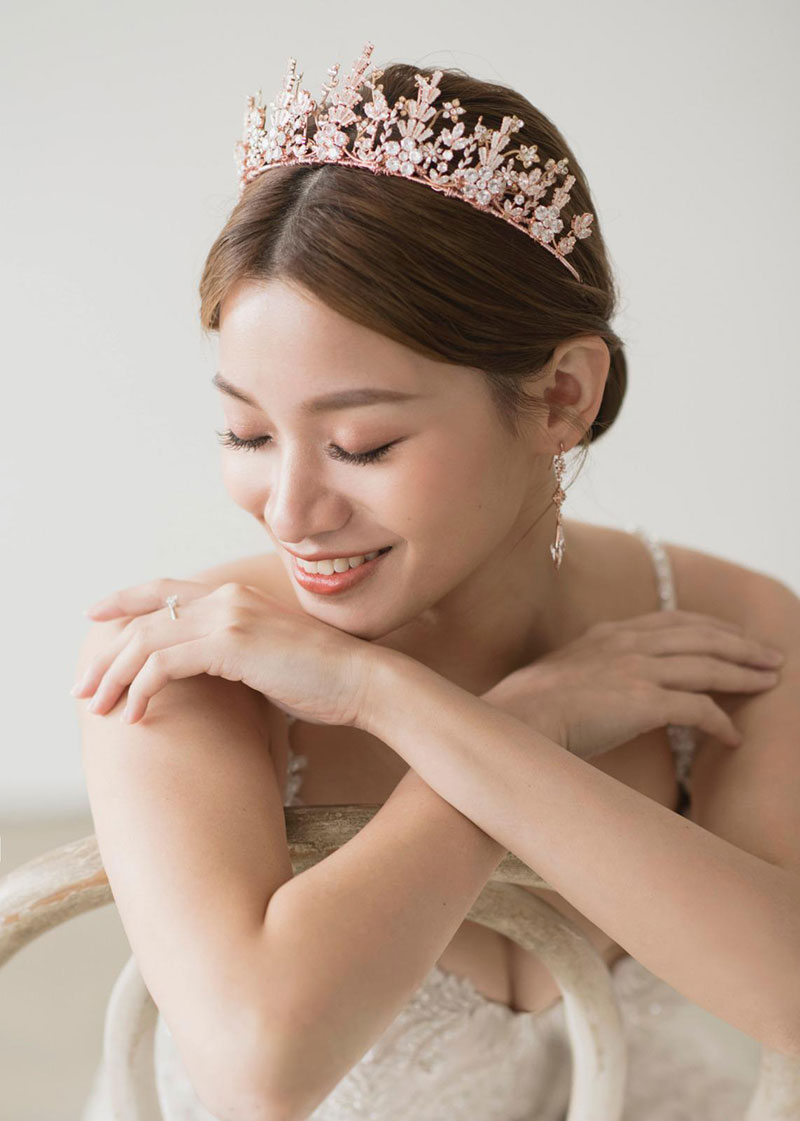 Accessories from: Shmily Handmade Accessory / Photo: Natalie the Smiley Photo
(2) Bringing Sexy Back
Back chains have been popular in foreign countries but Hong Kong brides have yet to discover this unique style, says Airy Ann Jewellery. Why not be one of the first brides to rock this trend? If you have chosen a bare back design gown for reception or pre-wedding, this is perfect for you.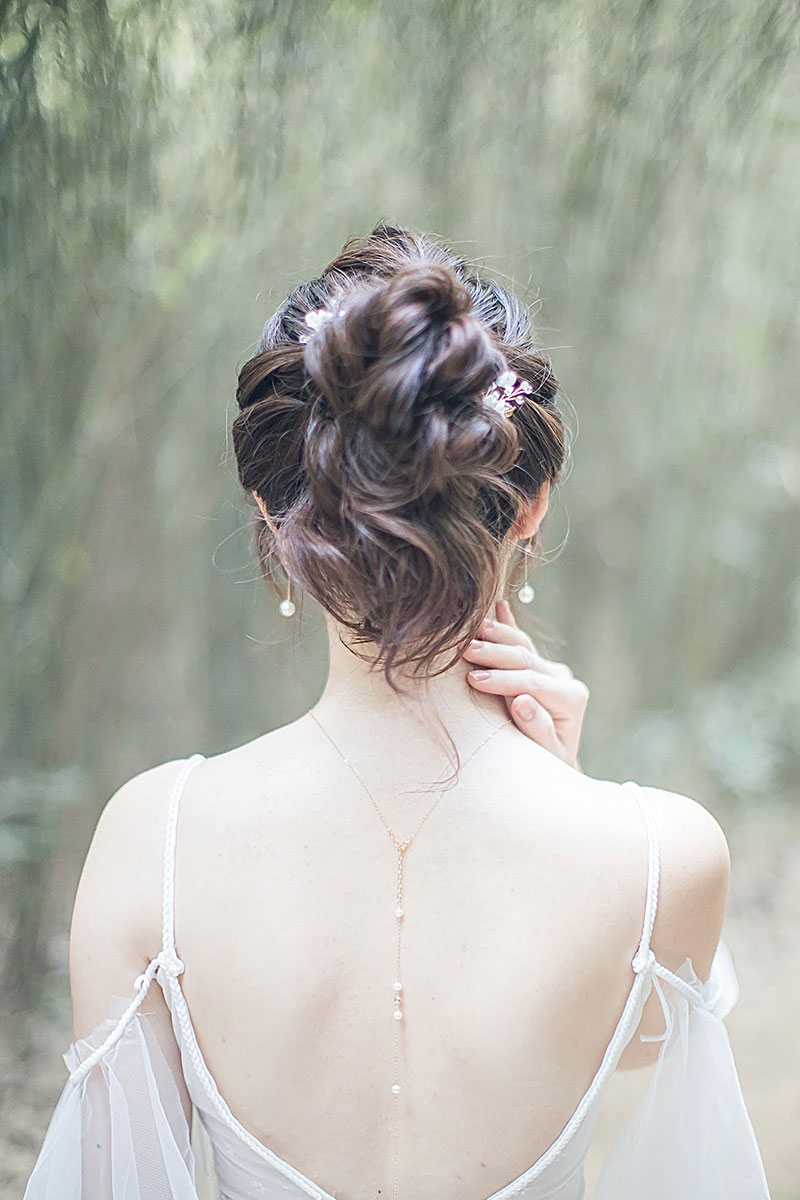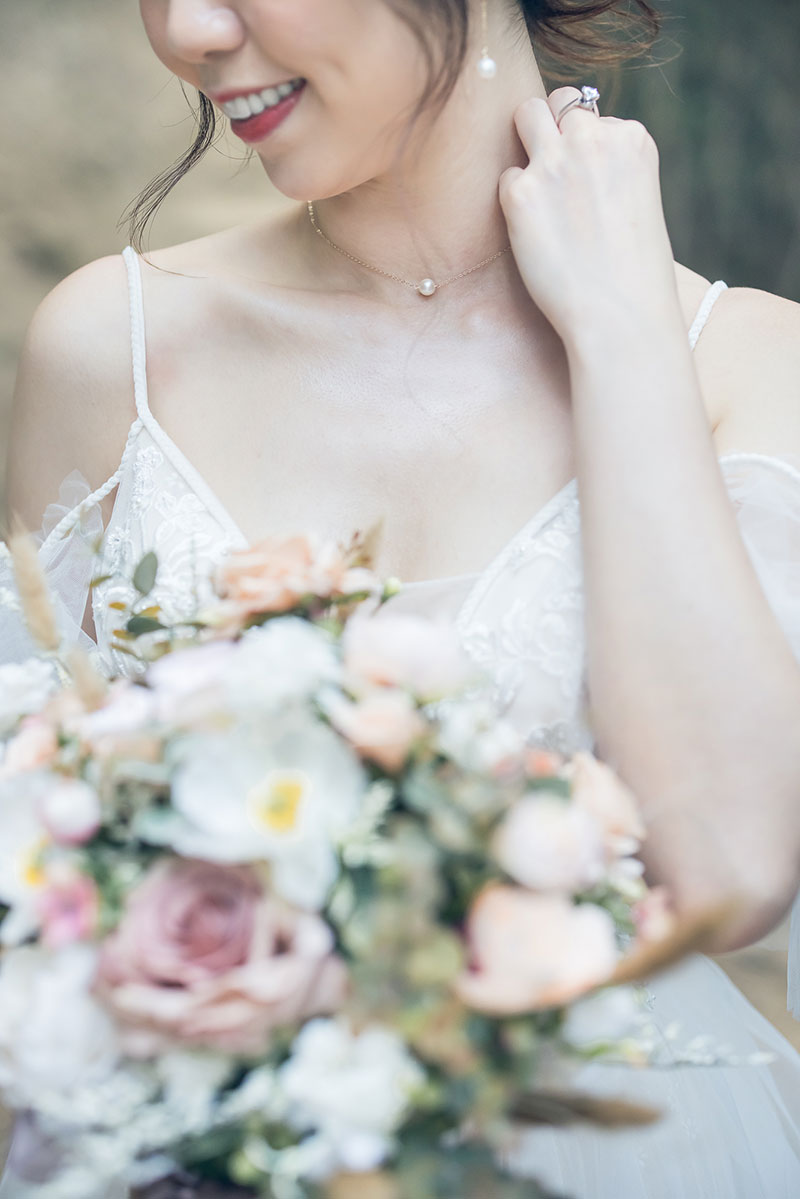 Accessories from: Airy Ann Jewellery / Photo: Vision Wedding
(3) Lucky in Love
Fill your wedding with all the luck you can get. Top off your Chinese attire with this bridal accessories set from Little Little Handmade. Vibrant lucky colors dyed onto cloth flowers were combined with Japanese metallic details to create elegant traditional accessories–headpiece, earrings, and necklaces all full of rich lucky colors.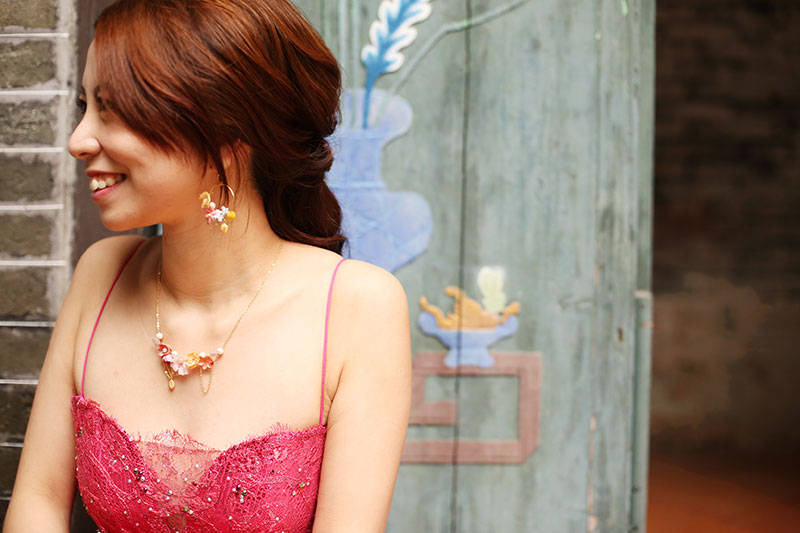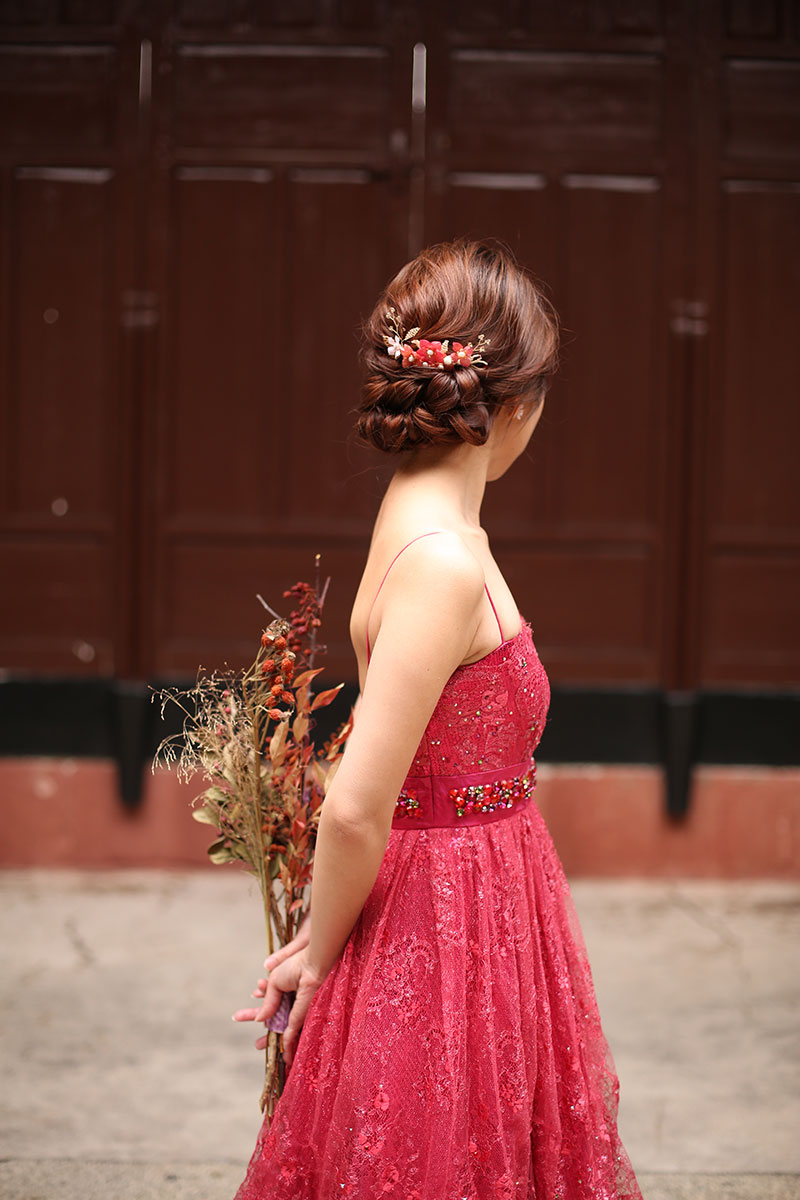 Accessories from: Little Little Handmade
(4) Floral Femininity
Many brides opt for simple accessories–something utterly feminine, yet not too over the top. If this sounds like you, this simple flower hair comb from Gisofilawww Handmade Accessory is the final touch you need to complete your wedding look.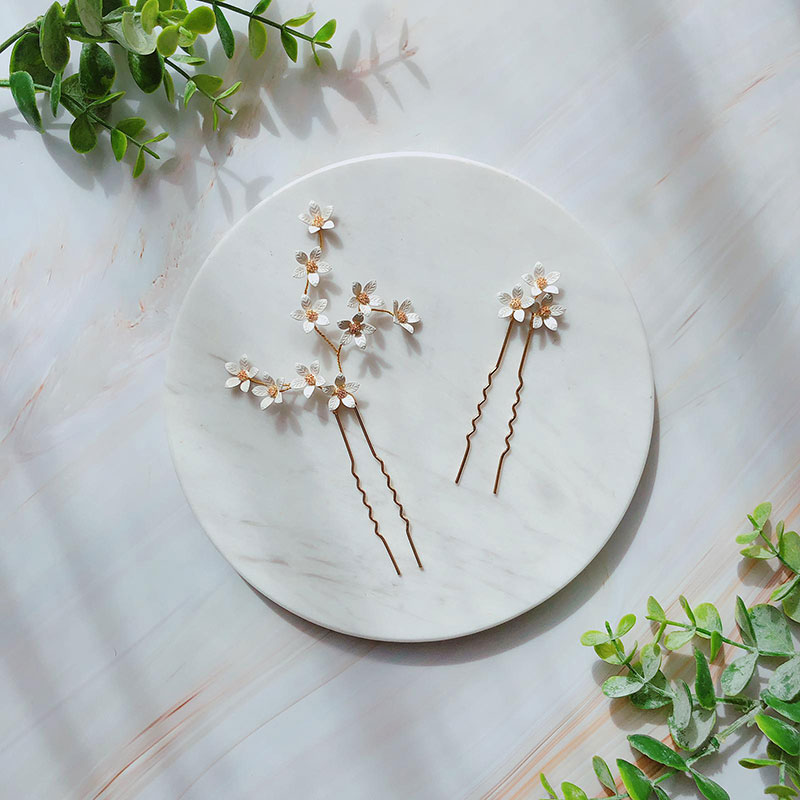 Accessories from: Gisofilawww Handmade Accessory
(5) One and Only
For elaborate gowns, going for a single statement accessory that will stand out all on its own is the way to win hearts on the aisle. Gisofilawww Handmade Accessory has a piece that fits the description–a hairpiece is made with Swarovski crystals set in an elegant and floral frame.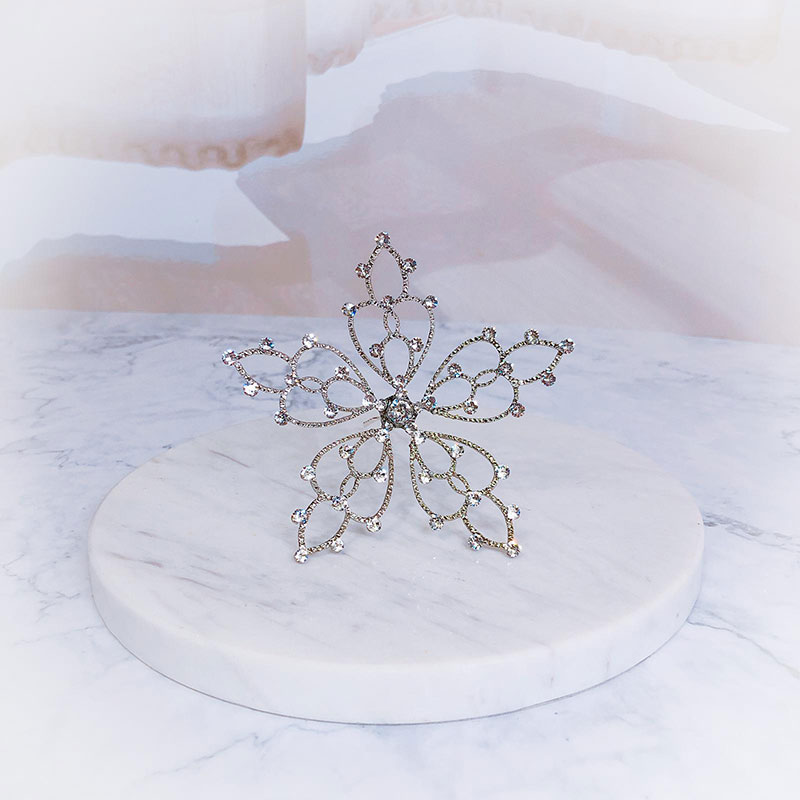 Accessories from: Gisofilawww Handmade Accessory
(6) Beautiful Blessings
Did you know that pearls stand for blessings? Airy Ann Jewellery shares that pearls are a classic accessories for weddings and never go out of style. According to your body size and preference, you can choose your favorite type of pearls–freshwater, Japanese, Akoya–and have them in any setting and style!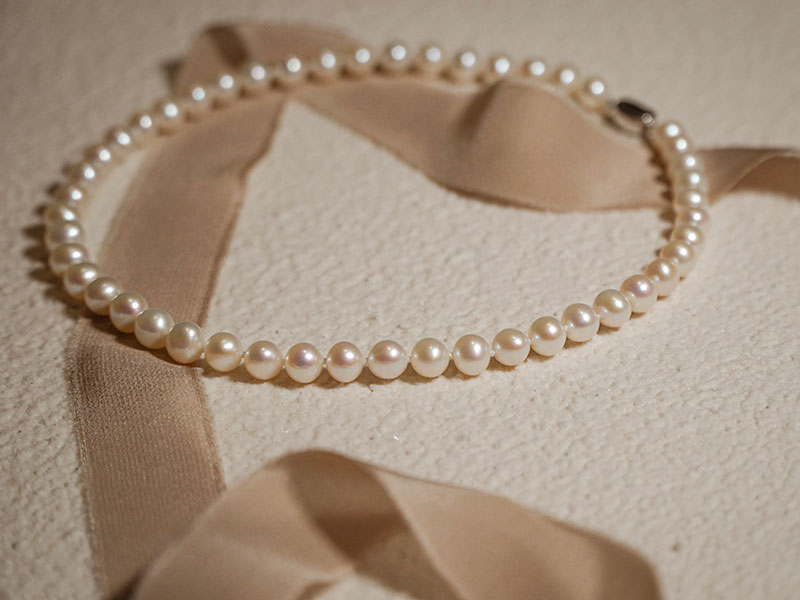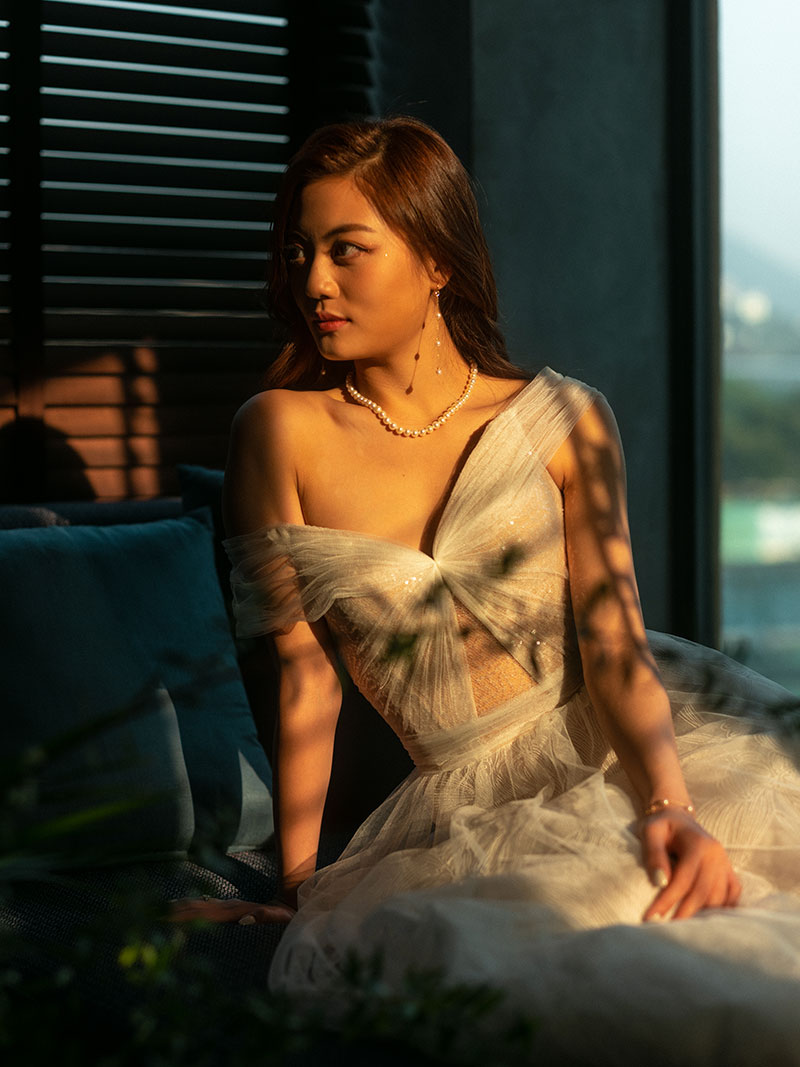 Accessories from: Airy Ann Jewellery / Photo: Lauhaus.co
(7) Making Memories
When brides plan their wedding, they always want to make everything about the day truly memorable. Every little detail counts. When it comes to your bridal accessories, a memorable twist for your look is definitely possible! Amor Design's hair band and earrings set is very popular and can easily match all kinds of face shapes.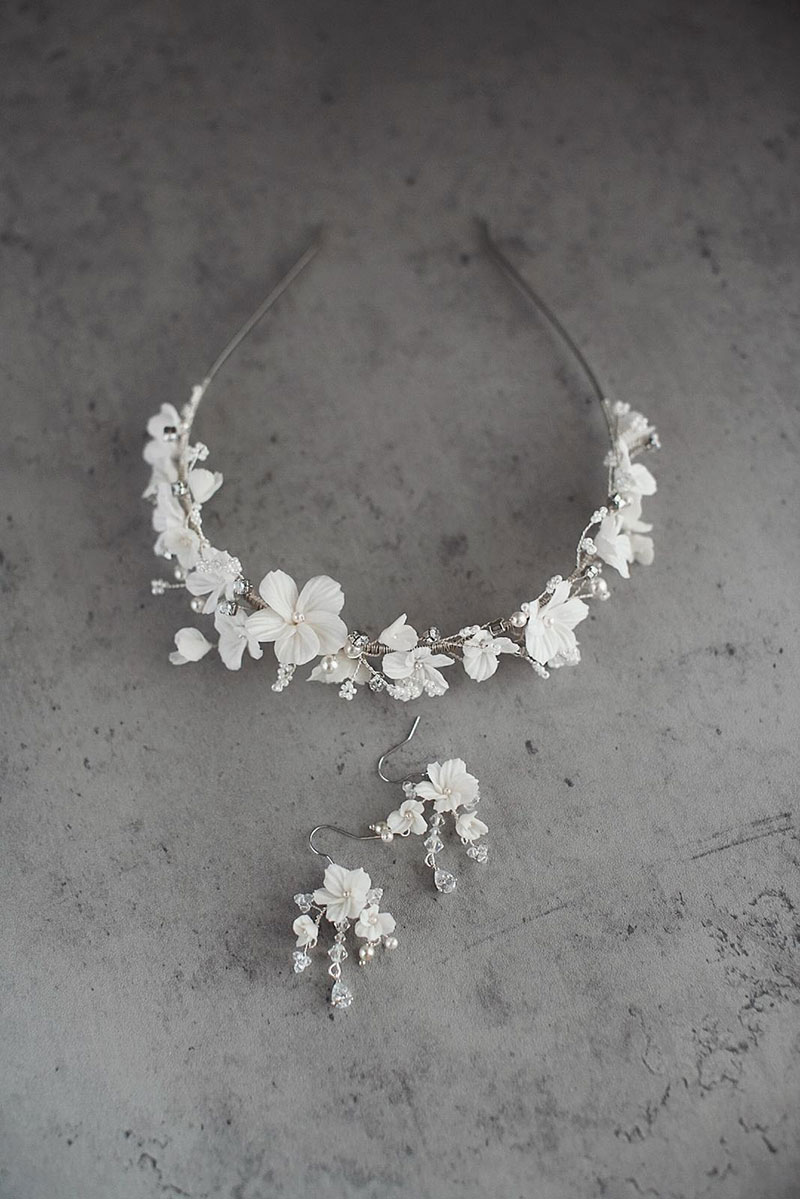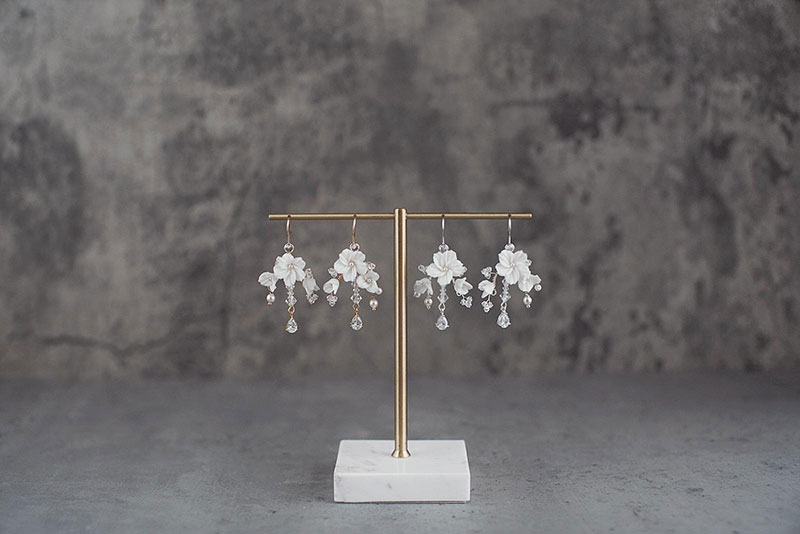 Accessories from: Amor Design
(8) Endless Romance
Who says romance has to end after the wedding? You can wrap your marriage in endless romance. Not only that, you can always achieve a romantic look with this floral hair accessory from Little Little Handmade. It's made with delicate cloth flowers made by hand and textured flowers to incorporate elegant lines. Begin your life as a bride-to-be with this romantic wedding piece and keep this accessory afterwards for any time you need a little romance in your everyday look.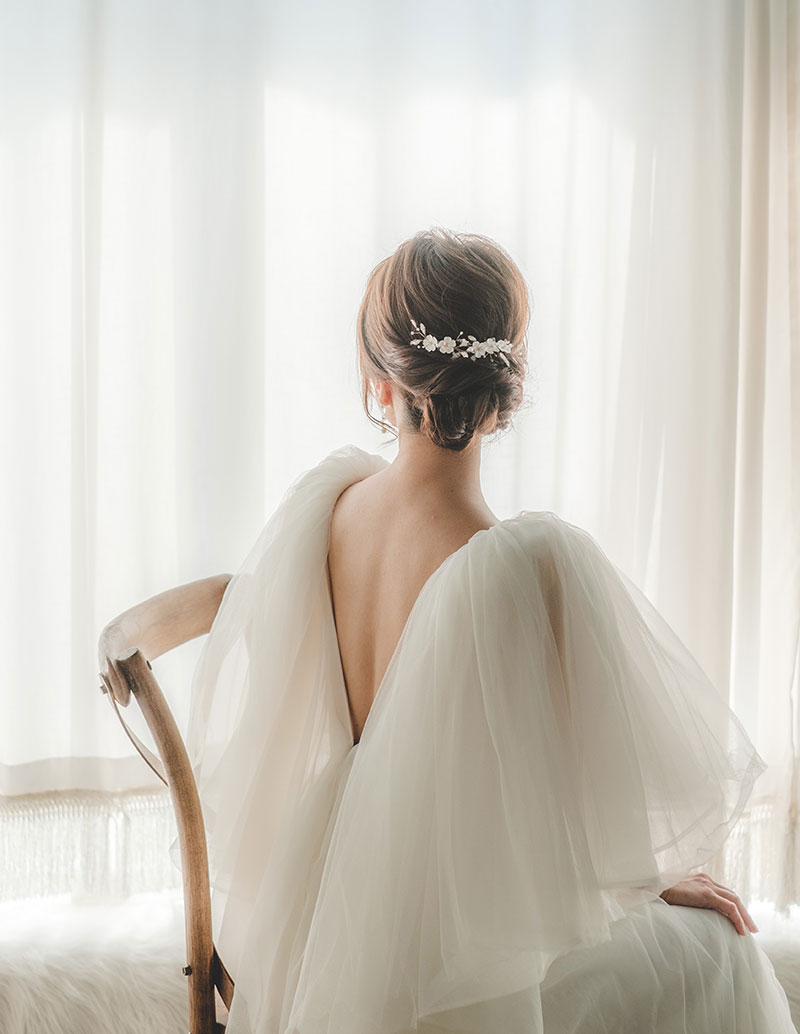 Accessories from: Little Little Handmade
(9) Keeping Traditions Alive
When a bride appears in her qun gua, it's always a touching and symbolic moment. You can make this indelible moment even more memorable by pairing your attire it with chic accessories. Look as stunning as ever in your gua with these hand painted brass flower hair combs from Shmily Handmade Accessory.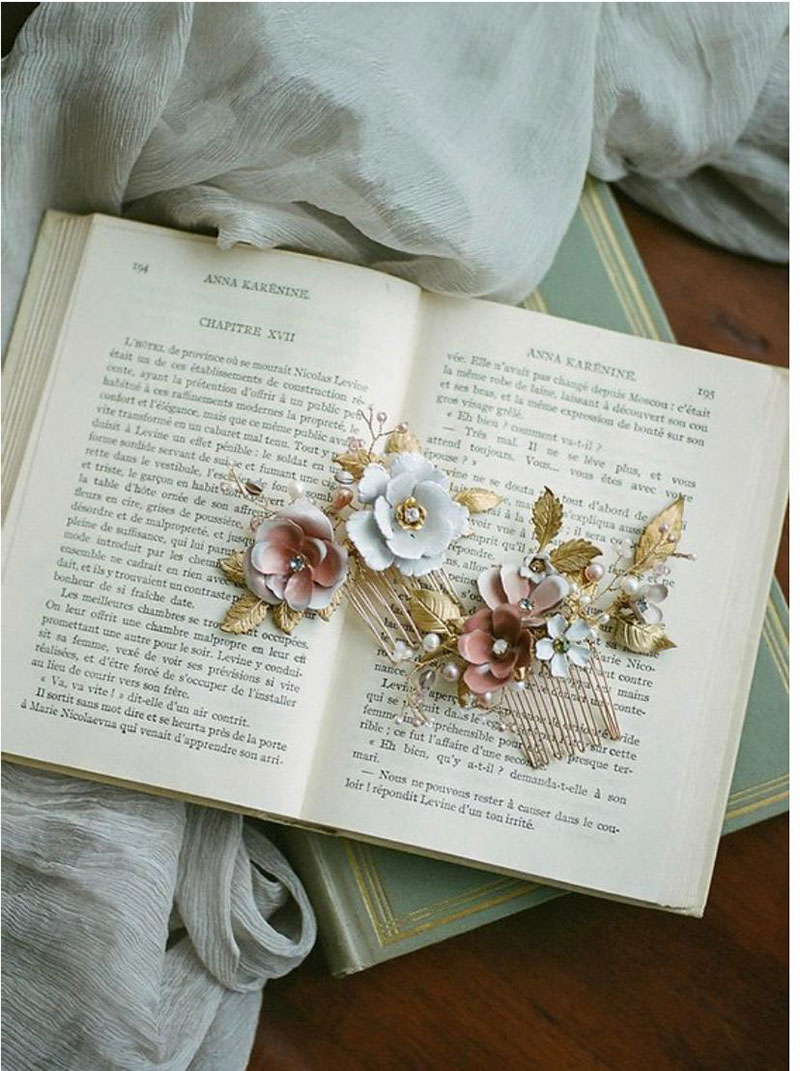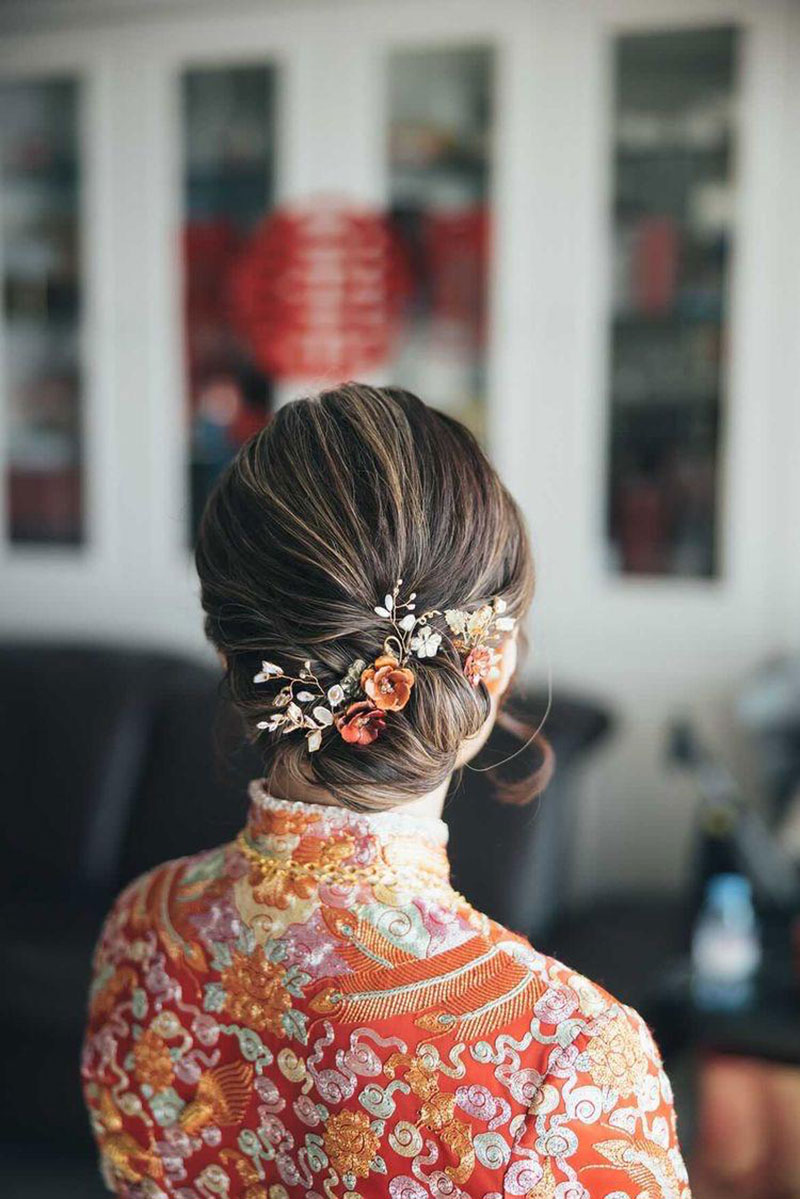 Accessories from: Shmily Handmade Accessory / Photos: Mary Ann Art & Photography, ZeroPlus photography
(10) Now and Forever
Pearls are timeless accessories that you will be able to use for your wedding and life afterwards. They never fail at making any outfit look effortless and classy. These earrings from Airy Ann Jewellery are made of Japanese Akoya pearls and 14k American gold. Other than wearing it on your big day and pre-wedding shoot, these are perfect for daily use, too.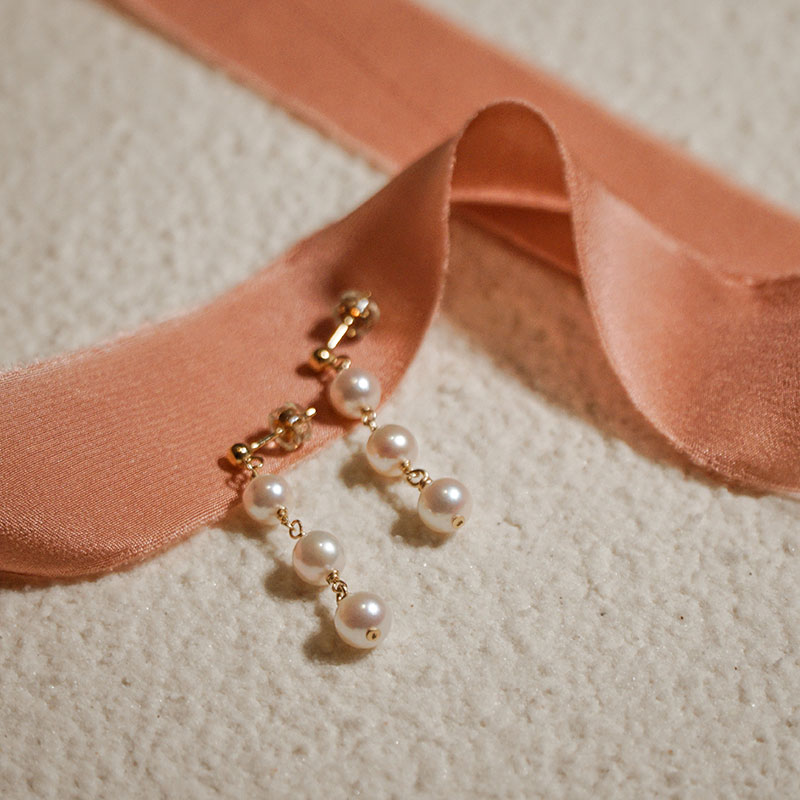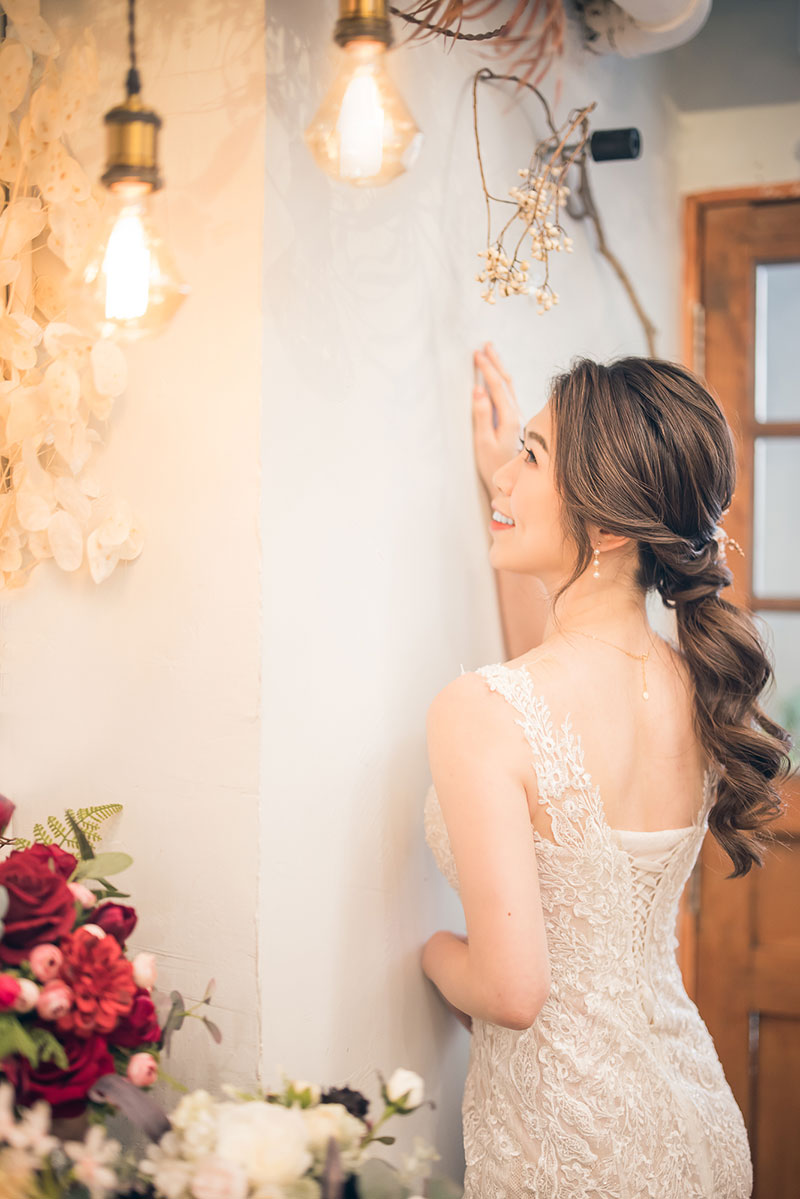 Accessories from: Airy Ann Jewellery / Photo: Vision Wedding
(11) Simple and Sweet
You're probably aware of the phrase "less is more". When it comes to your bridal look, this can work wonders! If you're planning on showing up in a modern and minimalist wedding gown, these 3D brass flower hair pins from Gisofilawww Handmade Accessory will add just the right amount of elegance to your look. They look absolutely fresh and sweet!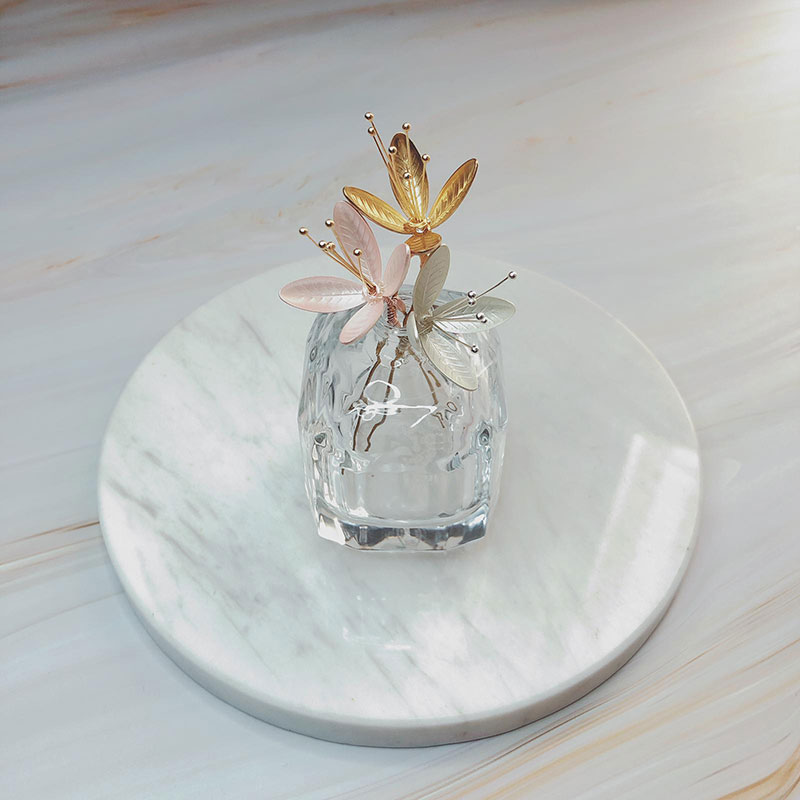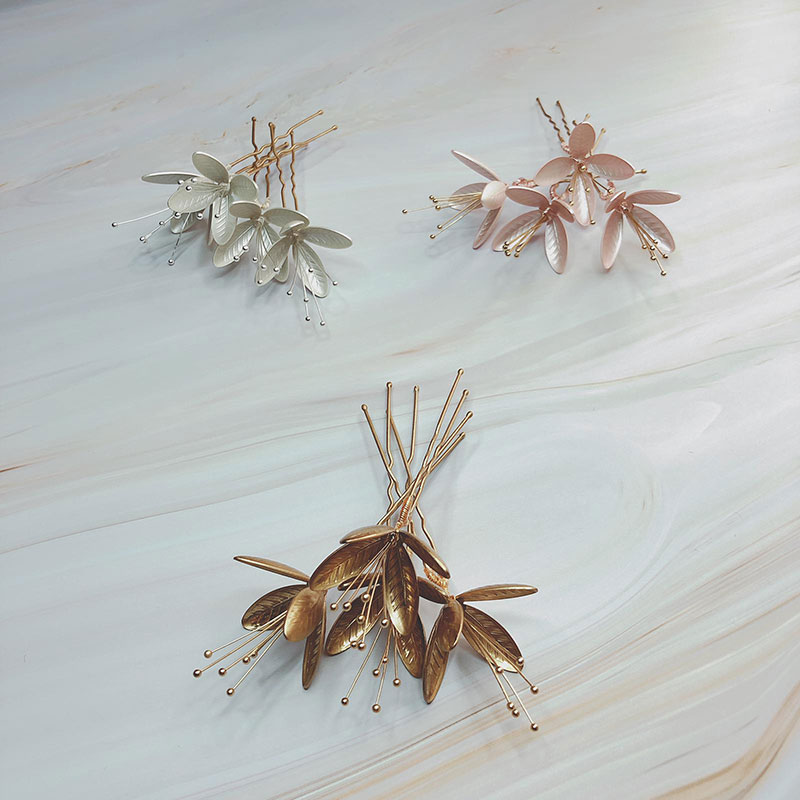 Accessories from: Gisofilawww Handmade Accessory
(12) Of Forests and Fairies
Outdoor garden weddings are still highly patronized, and why not? Many ladies have always dreamed of tying the knot amidst luscious greens. For a union of this type, you can't go wrong with a draping floral hairpiece–just as if you're a forest fairy! Inspired by cherry blossoms, Little Little Handmade used Japanese rice beads to create a delicate flower core that falls seamlessly when attached to loose hair.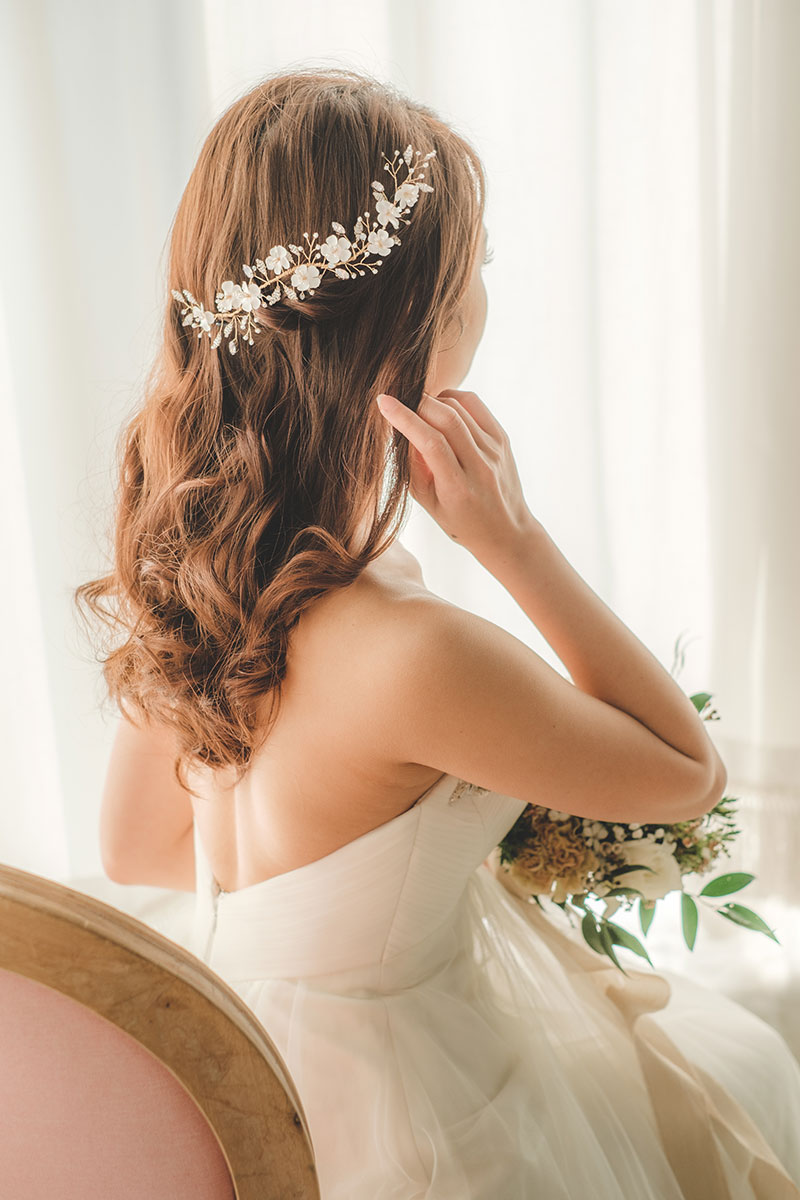 Accessories from: Little Little Handmade
(13) Golden Goddess
Shmily Handmade Accessory has the perfect set of accessories to make you a golden goddess on your wedding day. With all three on you–the ornate Victorian baroque pearl earrings, the hair crown, and the hair piece made of antique brass, baroque pearls, and Swarovski crystal–you're bound to turn heads and make a mark on any person who lays eyes on you.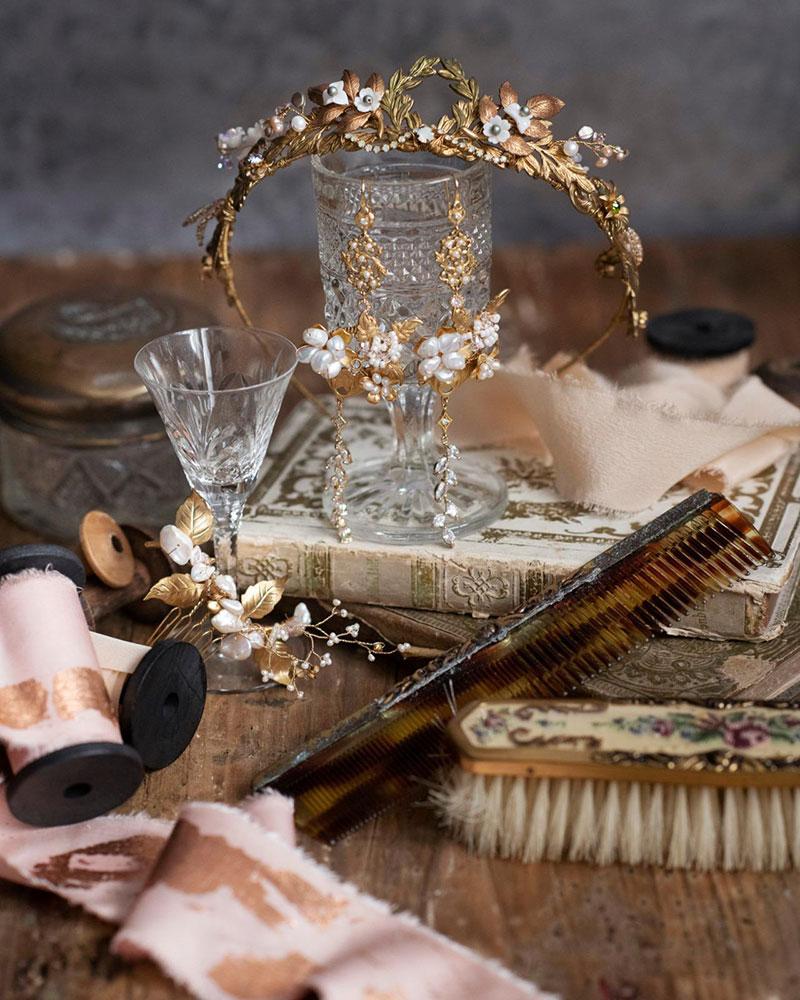 Accessories from: Shmily Handmade Accessory / Photo: Natalie the Smiley Photo