Since then, they lived happily ever after…
From the time she hears her first fairy tale, every girl's dream is to become a princess. It may seem like a far-fetched dream in this day and age, but did you know you can still make this dream come true with the professional Disney wedding photography team? No matter what kind of bride-to-be you are–gentle and elegant, or playful and fun–the Disney wedding photography team will help you make your fairy tale dream come to life. They will capture every dreamy moment with your leading man and the experience will be a sweet, unforgettable one!
Classic and Elegant Style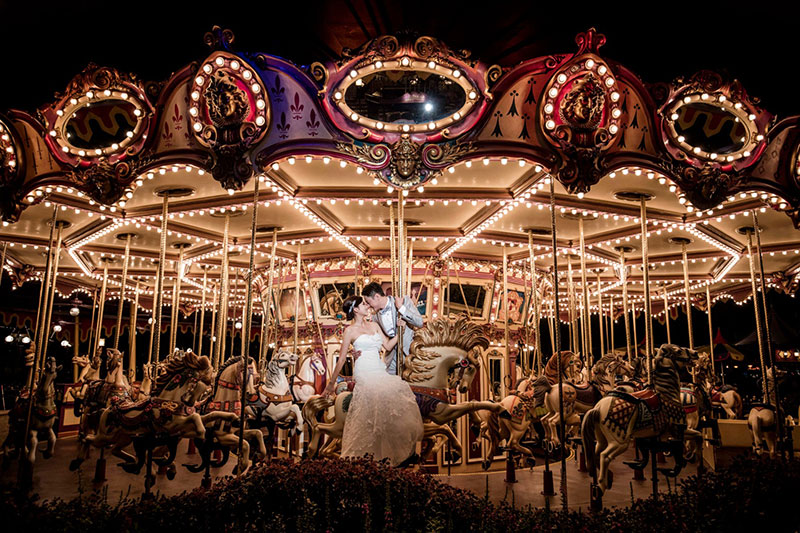 For brides who've always dreamed of a regal kind of wedding, Hong Kong Disneyland has many splendid locations where you can relive your favorite scenes from fairy tales. The most classic location of all is the Cinderella Carousel. You can imagine that you're Cinderella, clad in the most beautiful ball gown of the party. You meet your prince under the the romantic star-filled sky and you both ride on the Cinderella Carousel together and lose track of time.
Other locations with classic looks are the 20th century style "Main Street USA" and "Main Street Station" where you can stroll along hand in hand with your groom-to-be and capture some intimate moments.
Playful and Fun Style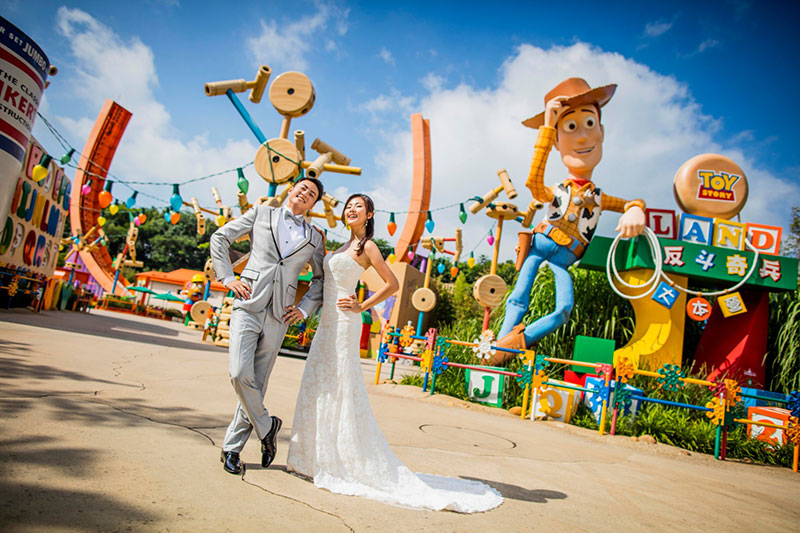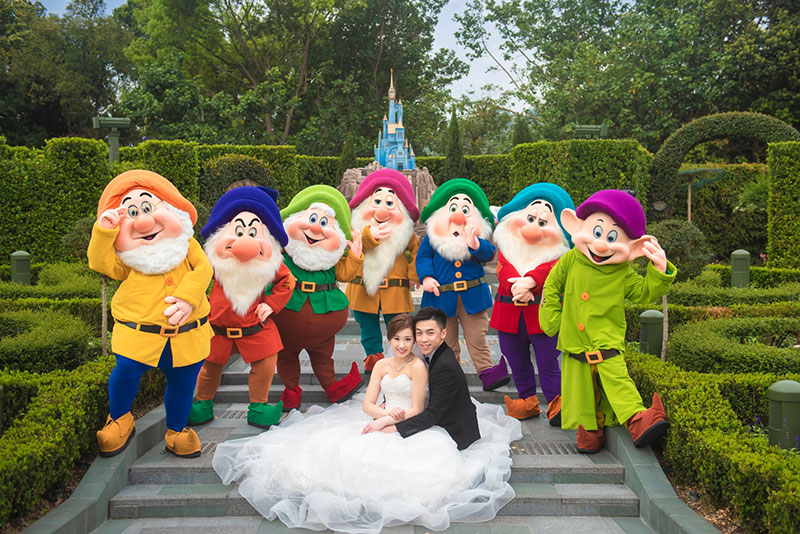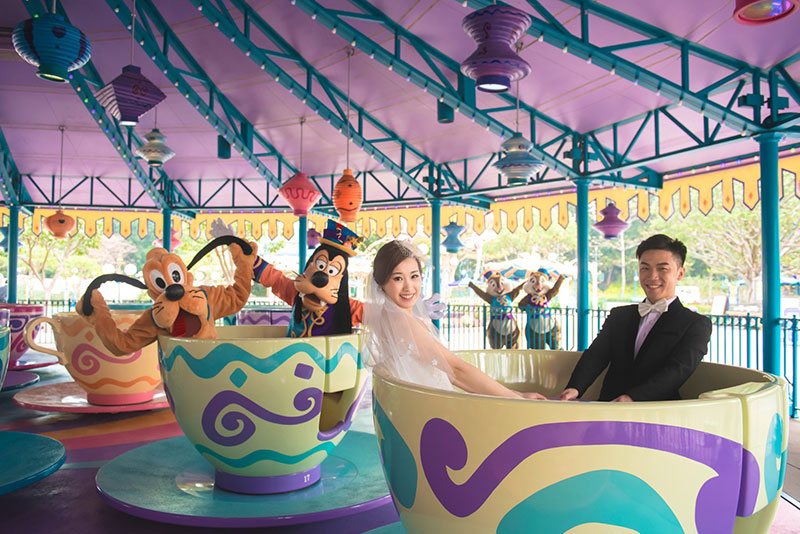 But what if you're the more adventurous type of bride who facies fun and playful scenes from the movies? Fret not, you can shoot in the fun "Toy Story Land", the lively "Fairy Tale Forest", the moving "Mad Hatter Tea Cups", or the ever so colorful "It's a small world." In all these joyous locations, you'll surely capture some of the happiest moments with your husband-to-be.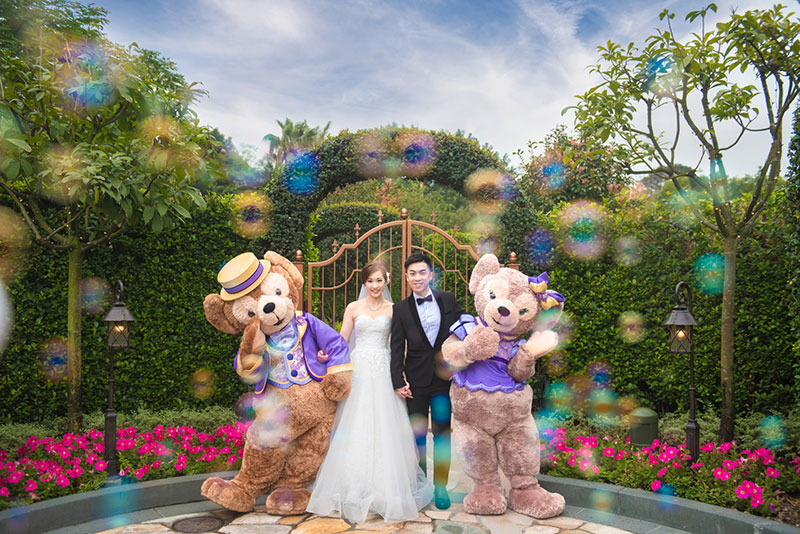 And if this is still not unforgettable enough, Disney friends can come over to join your engagement shoot! Invite Mickey and Minnie, Duffy and ShellieMay to your photo session for some cute photos and a unique experience altogether.
Special Limited Time Offers!
Princesses who are planning to have a pre-wedding shoot are in luck! If you book a Disney wedding photography package before June 3, 2018, and have the photo shooting on or before March 31, 2019, Disney friends will come and join you during your pre-wedding shoots–a more memorable and special moment to cherish!
*Terms and Conditions apply.
For more information, click here: http://bit.ly/2KlrQ5u
Or, get in touch with Hong Kong Disneyland via: