Here, here, dear brides! For sure, you'll want to read this! Today's feature is extra important because we've rounded up 9 esteemed wedding planners in Hong Kong who can help you create your dream wedding.
The Wedding Company HK has been creating weddings for almost 15 years for a discerning clientele. Whether planning a celebration in Hong Kong, or a magical destination wedding, the team understands what is important to execute a couple's vision for this momentous occasion. They care about their clients, pay attention to the smallest details, and are committed to working closely with the couple and their families.
Rates: Starts at HK$30,000
(2) Only Mine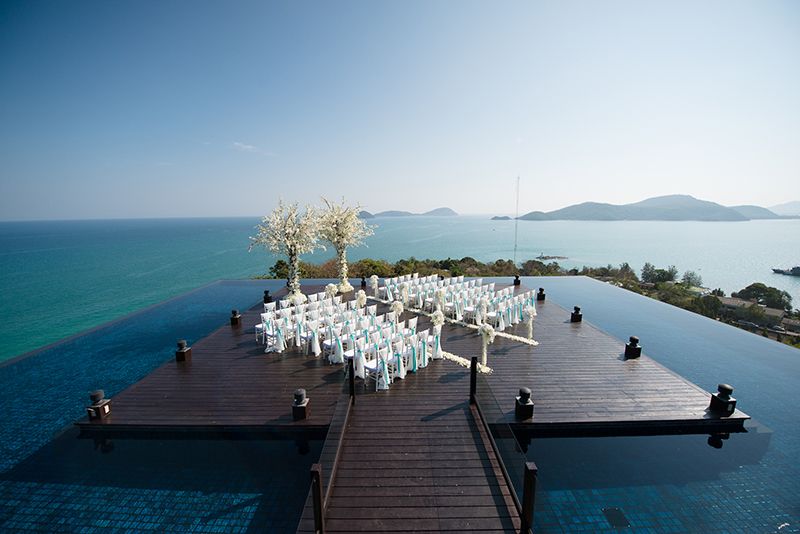 Only Mine believes that every slice of life is beautifully unique and takes pride in realizing these special moments vividly in YOUR style. Specializing in bespoke luxury event planning in Hong Kong and Asia, where they make use of their expertise to conduct a wide range of joyous occasions, Only Mine aims to create memories for a lifetime together with their clients. By hearing your stories and getting to know more about each client, Only Mine aims to personalize moments and express who their clients are in every detail.
Rates: Wedding planning charges are tailor fit for each client. The charge depends on the details of the wedding.
(3) Tiara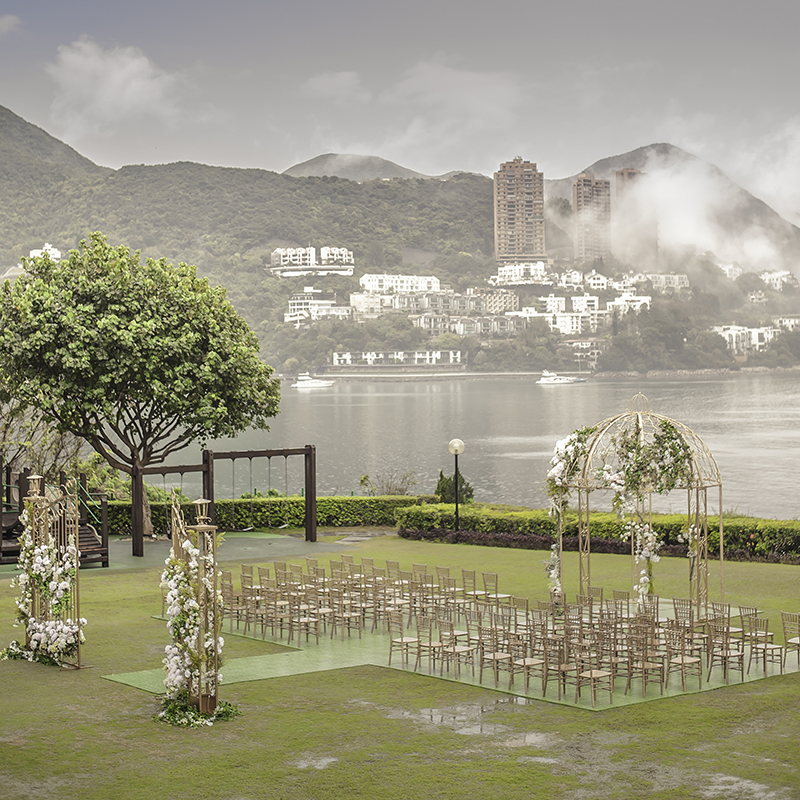 Since it was established in 2009, Tiara has completed more than 150 weddings. Tiara does small intimate weddings but also has experience in weddings with over 2,000 guests. Tiara's core values help distinguish them as a premier event planning company. They believe communication is one of the key to a successful wedding, and they focus on three main aspects when planning a wedding:
Client experience: ensuring needs are met and that the event is executed flawlessly
Guest experience: managing guests' comfort, interactions, and participation during the event
Planning experience: creating an efficient and effective planning package
Rates: Starts at HK$38,000 for Wedding Day Of Coordination
As one of the top wedding planning companies in Hong Kong, The Theme Wedding Design is eager to design out-of-the-box THEMES in view of the couple's lifestyle, characteristic, taste, love story, and most significantly, with the injection of the latest wedding trends. The company's ultimate custom-made planning service and the 5-star on-the-day coordination service enables you to truly enjoy the fabulous once-in-a-lifetime occasion together with all your beloved families and friends because everything is hassle-free.
Rates: Kindly contact The Theme Wedding Design directly.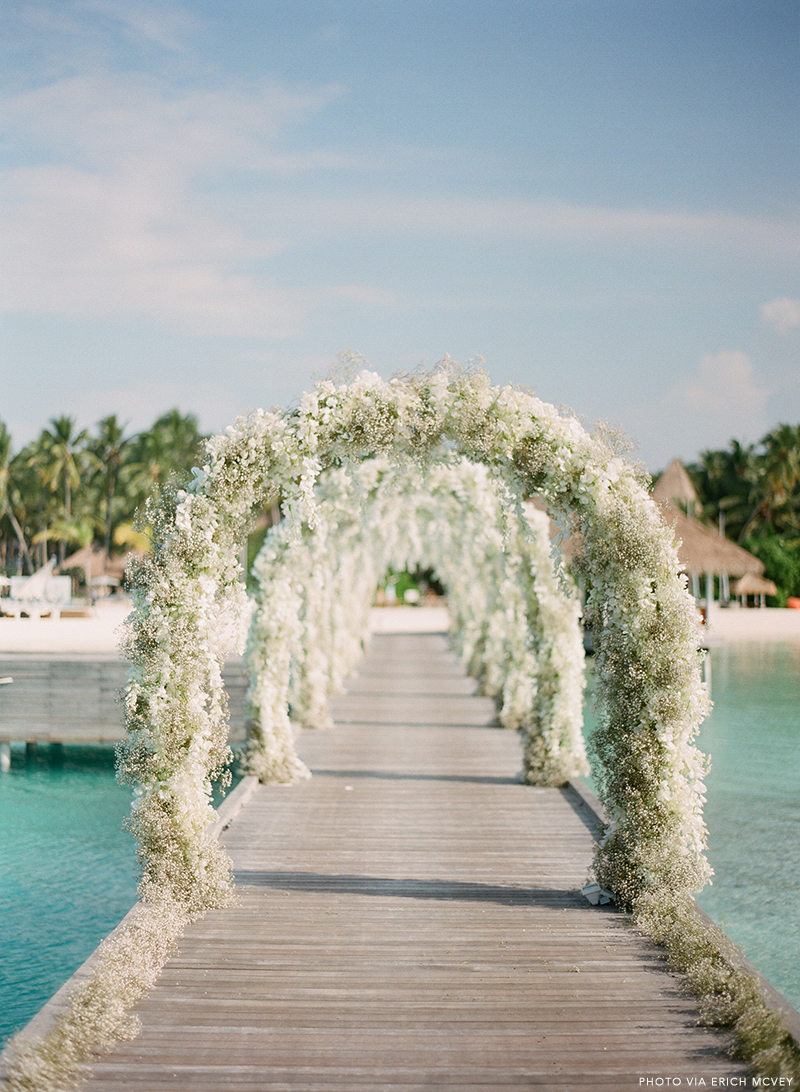 With offices in Hong Kong and Singapore, The Wedding Atelier conceptualizes, designs, and orchestrates breathtaking celebrations in a league of their own. They specialize in unique, one-of-a-kind celebrations in Hong Kong, Asia, and anywhere around the world. With The Wedding Atelier, nothing is impossible. All their works are fully customized and their services are exclusive and limited, as they only take on a certain number of clients each year to focus on quality vs quantity.
Rates: Kindly contact The Wedding Atelier directly.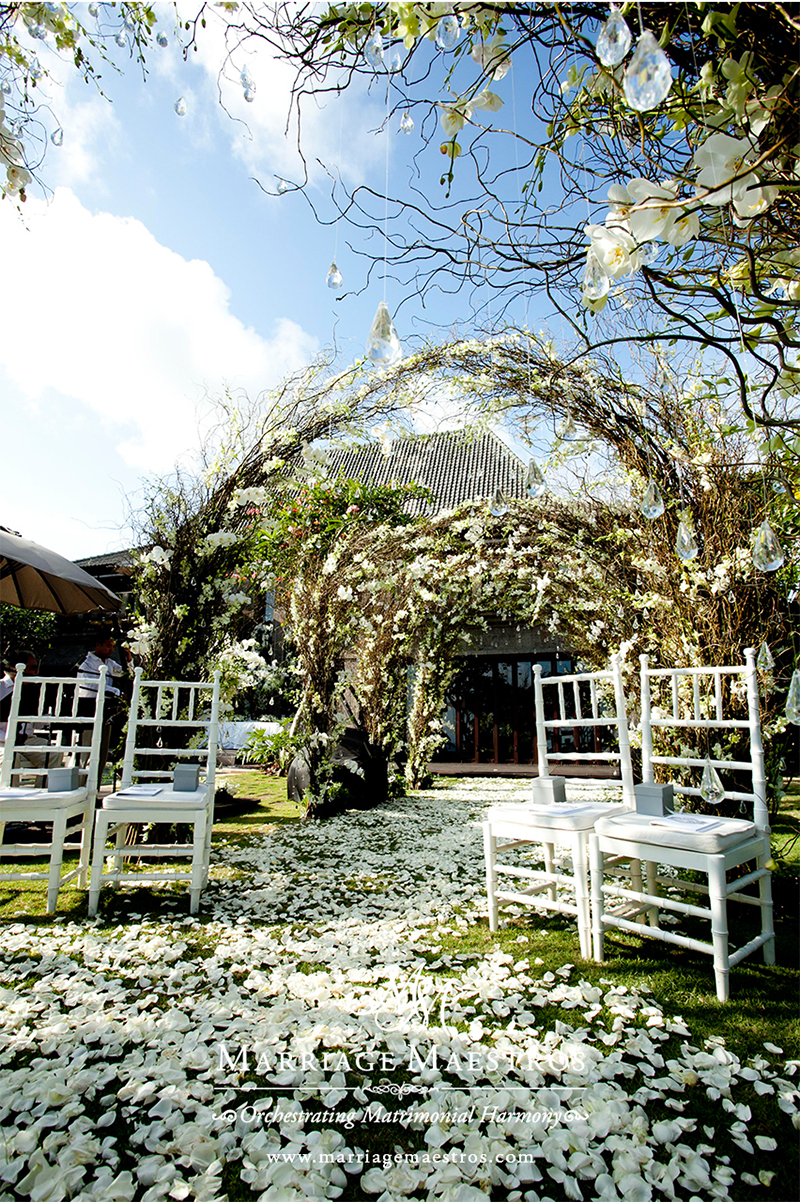 Marriage Maestros is a premier luxury wedding and event planning company that specializes in creating exquisite, signature weddings and one-of-a-kind events throughout Hong Kong and Asia. As one of the leading pioneers in the city's wedding industry, Marriage Maestros is renowned for designing and executing some of the most stylish and sophisticated celebrations. From elegant, intimate occasions to lavish, awe-inspiring 'works of art', the team behind is passionate about creating unique, unforgettable once-in-a-lifetime experiences.
Rates: They are based on a percentage of the overall wedding budget with a minimum fee requirement that is subject to the details of the entire wedding celebration. For couples seeking less extensive services, a range of packaged wedding services is offered by our associate team at Wedding Maestros.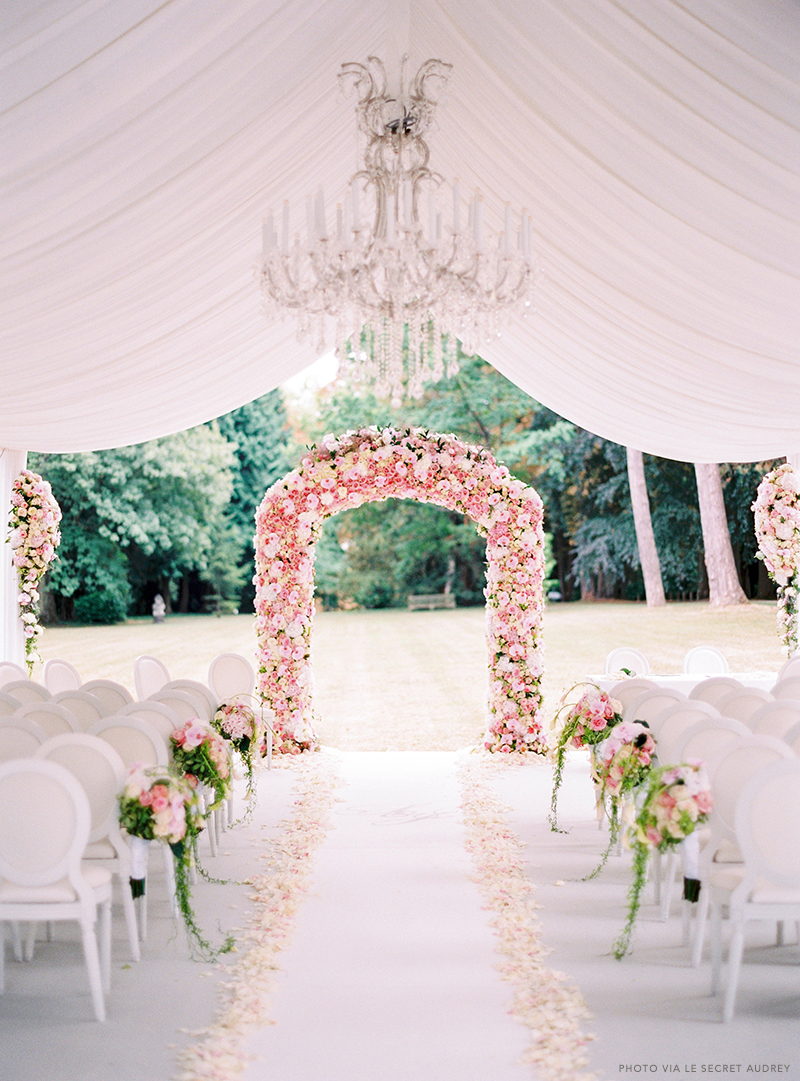 Quintessentially Weddings offers a bespoke full wedding planning service, from invitations, location and venue sourcing and management, design, catering, guest accommodation, guest transfers, styling and flowers, and more. They are specialized in organizing weddings both locally in Hong Kong, and abroad, as Quintessentially has a wide network of trusted suppliers and contacts throughout the world. Quintessentially aims to ensure that the bride and groom get to relax during the planning stages, and enjoy their wedding day to the fullest.
Rates: There is no set package price. Wedding management fees are based on the scope of work required to plan the wedding. The minimum budget of the weddings planned would be approximately HK$600,000.
(8) White Bridal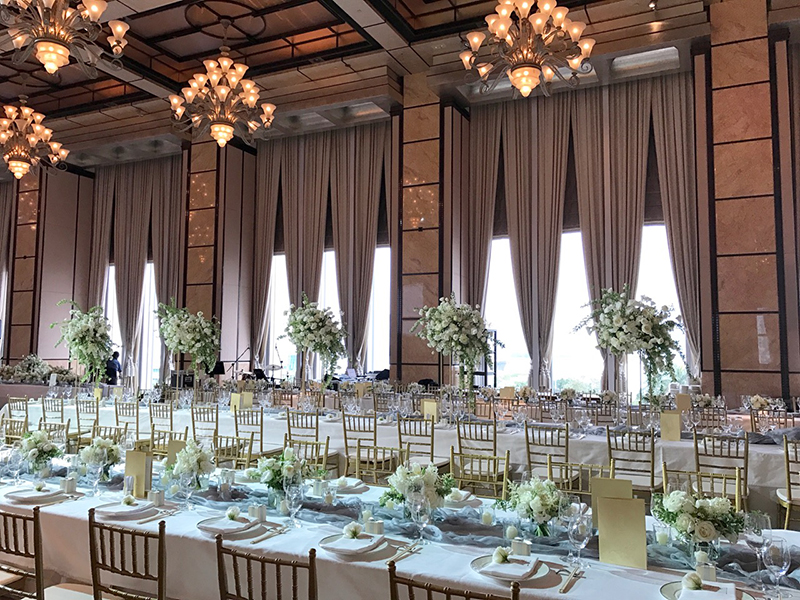 White is a wedding planning company with a reputation for creating refined, exquisite, and truly memorable weddings, whether small and intimate, or grand and lavish. With a distinguished and diverse clientele from throughout Asia and around the world, their services are personalized and tailored to suit the specific needs of each client. Their philosophy at White is to provide a personal, thoughtful, honest, and flexible approach to clients.
Rates: Prices vary depending on the details of the wedding, but the starting price is at HK$26,000.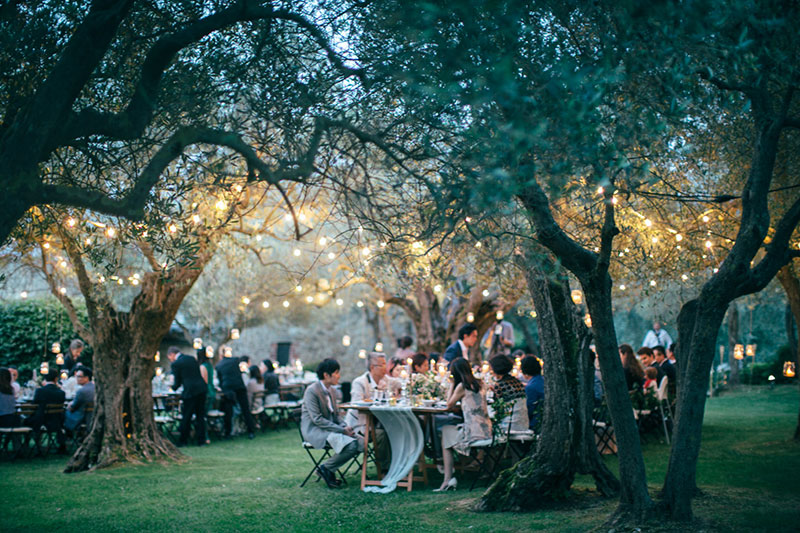 Timeless Event Design is passionate about creating bespoke weddings with an attention to every aesthetic detail. Be it an intimate outdoor ceremony to the most glamorous ballroom receptions, each wedding should reflect a couple's unique love story and we are here to help orchestrate all the different elements together and bring each couple's vision of their dream wedding to life.
We have extensive experience and expertise in styling and planning marriage proposals, weddings and photo shoots, both in Hong Kong and overseas. Together we will help you focus on what's important, choose from our carefully curated list of vendors that is a perfect match for you and provide guidance along every step of the way. To put it simply, we make the planning process fun and your Big Day stress free!
Timeless Event Design only takes on a limited number of events each year to ensure that each couple receives the highest level of dedication and undivided attention that they deserve.
Rates: Kindly contact Timeless Event Design directly.
We hope this roster of experts will help you make your dream wedding come true!