Styling a wedding venue requires a little more thought than most brides think. You may already have a wedding theme in mind, but there are some extra considerations needed to ensure your wedding decorations harmoniously combine with your wedding venue's existing elements. In today's feature, we asked some wedding venues to share essential tips for dressing up venues. Read what they have to say now to find out how you can best design and plan your wedding around your chosen venue.
(1) Choose from color palette that suits your venue and blend various shades of the main color to set the tone of your wedding.
It's very important that you're mindful of the existing details and structures of your venue. For ballrooms, take note of the ceilings, lights, and carpet, then build your wedding color palette around those. You can further enhance your decorations by blend other details in the same hue together.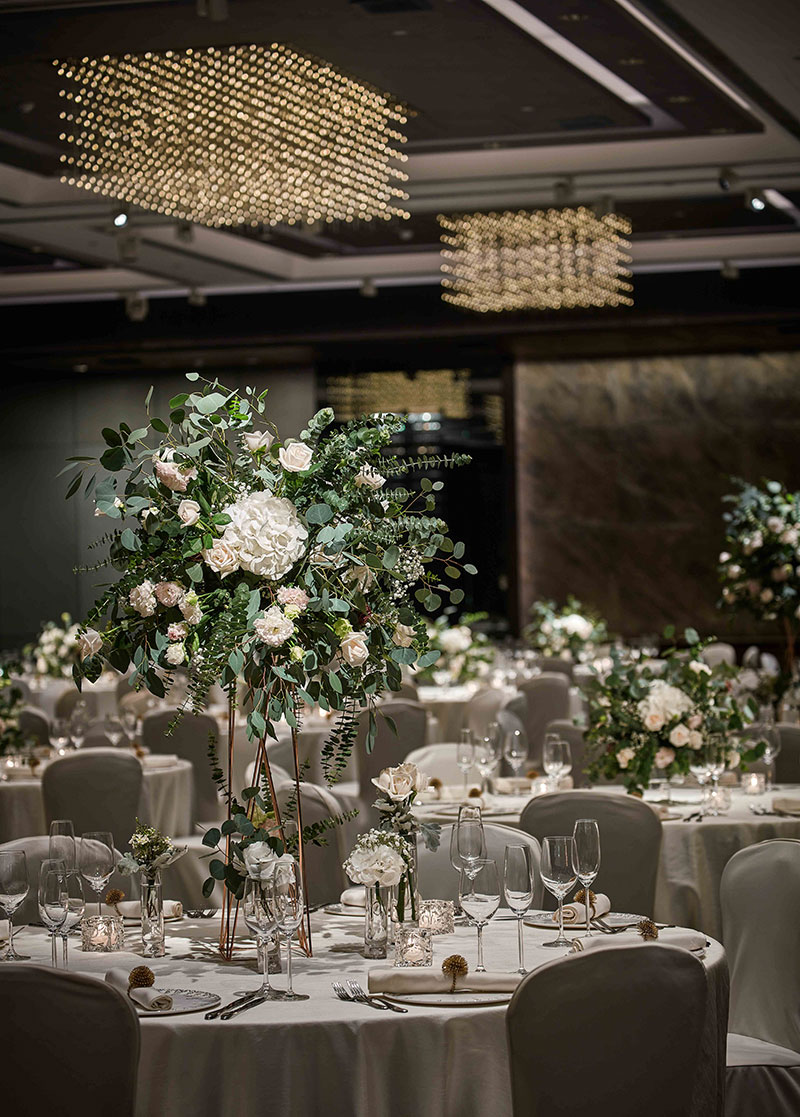 [Venue: JW Marriott Hotel Hong Kong]
(2) Use items like floral arches and lanterns to accentuate outdoor wedding venues.
It's common for couples to use floral arches for weddings. However, what really makes the difference is picking couples can designs or styles that echo the venue's existing look. May outdoor venues already lend stunning scenery, so all you really need to do is highlight what's already there.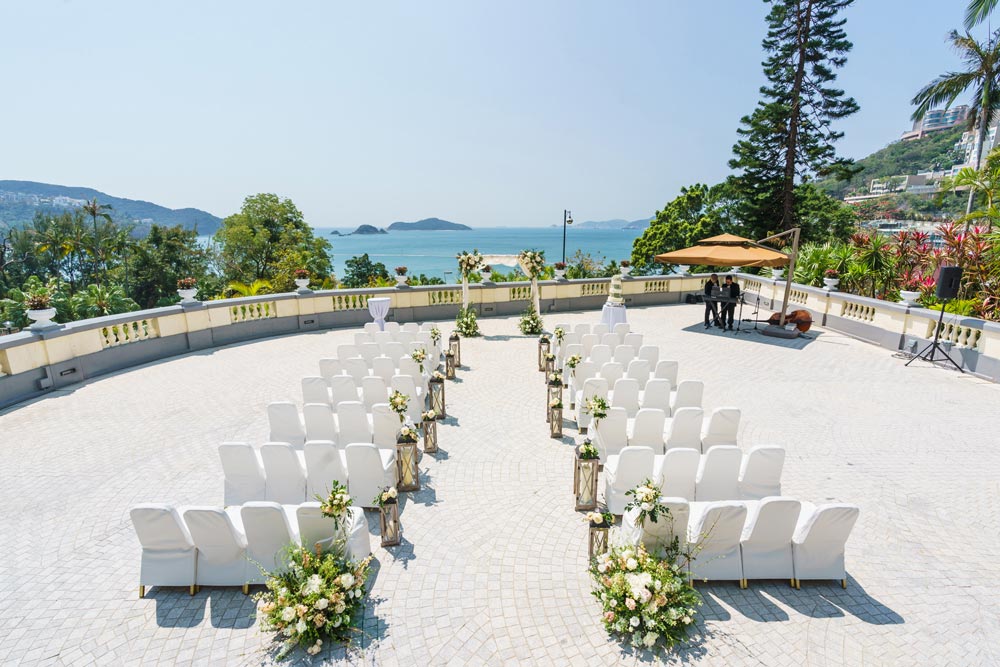 [Venue: The Repulse Bay]
(3) Let your wedding backdrop set the tone of your wedding.
Your wedding backdrop serves as the main highlight at your wedding reception. Therefore, let it set the tone of the wedding. Put all the essential elements together with your wedding backdrop. At a glance, a well-conceptualized wedding backdrop can clearly set the mood at your wedding–fun, playful, romantic, solemn, and so on!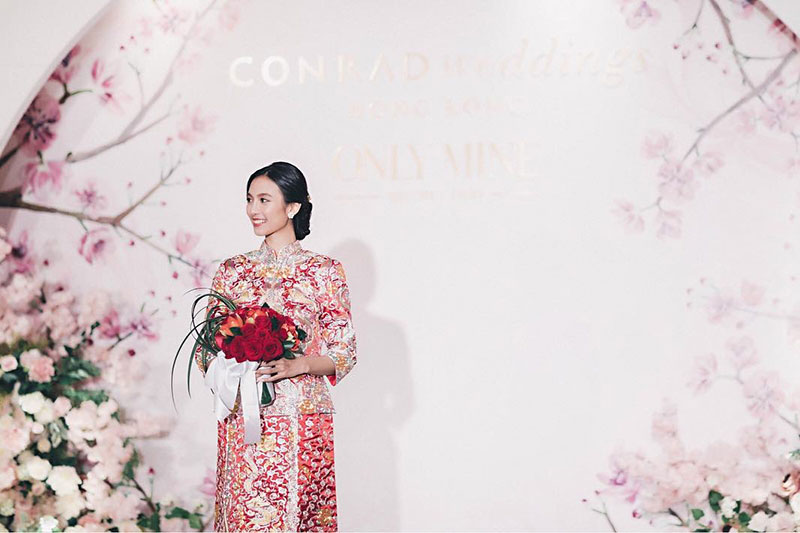 [Venue: Conrad Hong Kong]
(4) Don't be afraid to mix various patterns and textures of linens to enhance the design of your venue.
To create more dimension to your wedding venue's existing elements, you can throw in complementary patterns and textures here and there. For instance, you can go for linens that have details over plain ones, or you can play with the design of your floral installation.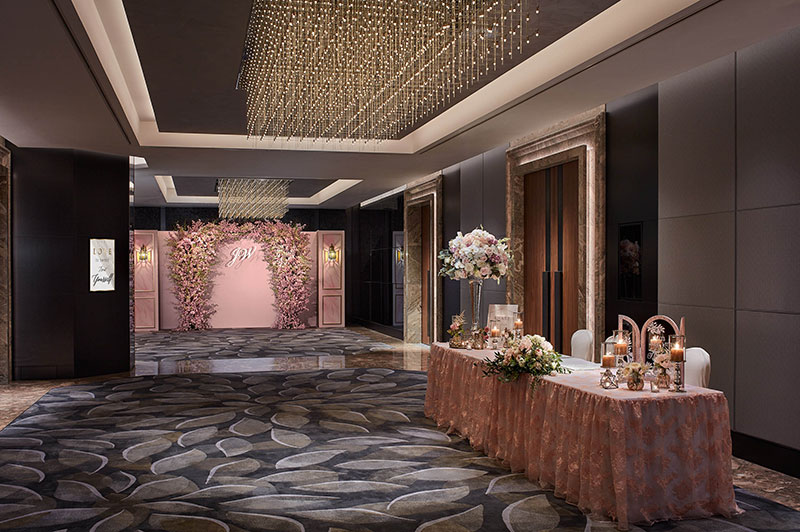 [Venue: JW Marriott Hotel Hong Kong]
(5) Use elevated table centerpieces as dynamic elements.
You can make your wedding banquet more interesting my playing with elevation. One example of this is by using tall table centerpieces. In this red-themed wedding at Conrad Hotel Hong Kong, the ballroom was styled with elevated floral centerpieces.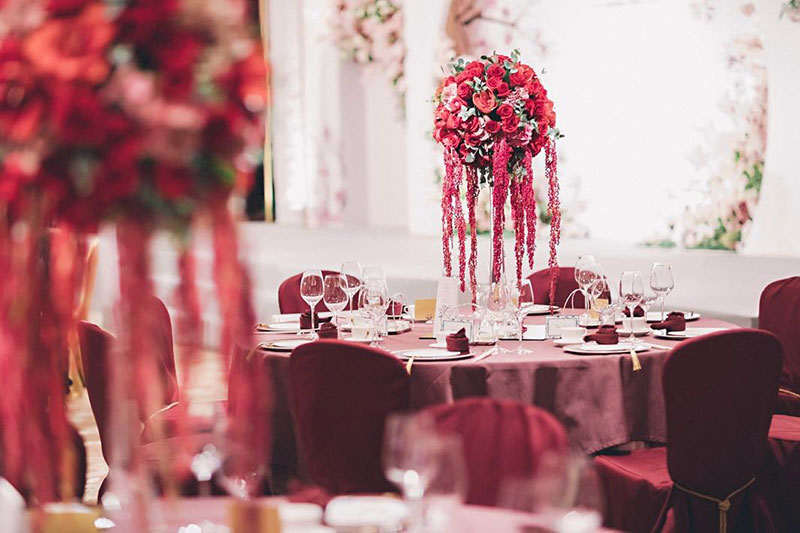 [Venue: Conrad Hong Kong]
(6) Use of seasonal flowers that match with the venue.
If you want to achieve a stunning wedding, using seasonal flowers will be timely, matching the time of the year you are to wed. Work closely with your wedding stylist so you can use flowers that are readily available to enhance your wedding venue. Then, think of adding something to make it more unique or special.
[Venue: The Repulse Bay]
(7) Take advantage of different lighting settings to create different moods at your wedding.
One way you can achieve an extra romantic wedding is by selecting different kinds of lighting at your venue. If you have total control of the kind of lighting at your wedding you can set different moods at different areas. For example, you can have a warm and inviting mood at the reception and a dark and dreamy mood at your banquet, as seen in these photos taken at JW Marriott Hotel Hong Kong. Lighting truly makes a difference!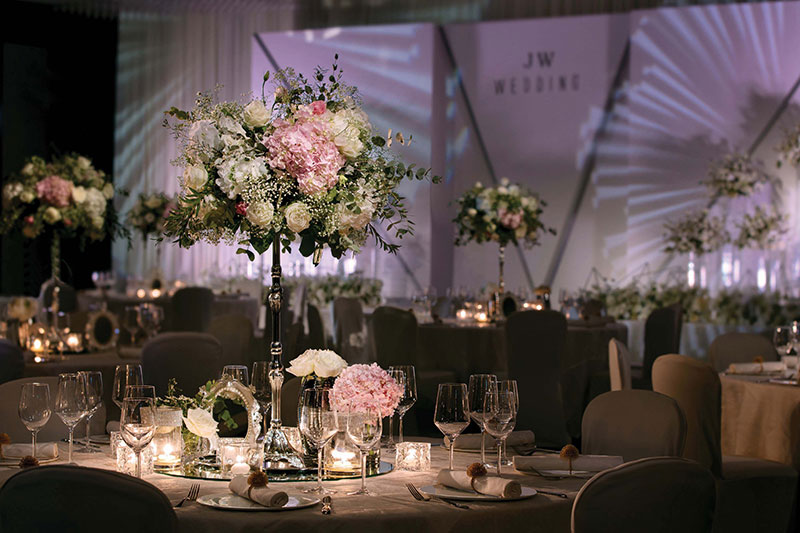 [Venue: JW Marriott Hotel Hong Kong]
(8) Maximize the flexibility of venues that have both, outdoor and indoor sections.
If your wedding venue comes with indoor and outdoor sections, you're lucky! You have the best of both worlds! For instance, The Repulse Bay offers The Front Lawn and The Verandah as well as indoor rooms. Take advantage of these options then put together a wedding looks that suits both settings. Choose colors that create harmony for both the indoor and outdoor sections. After choosing a uniform color palette, add accent details that cater to each section.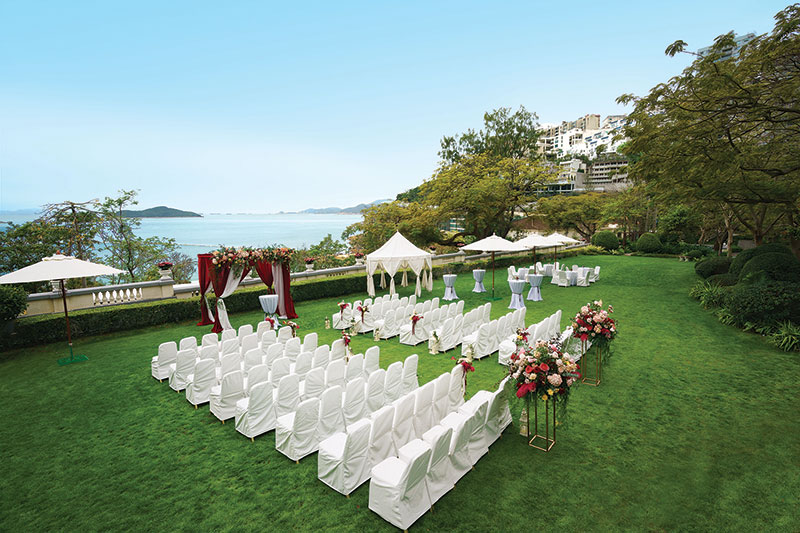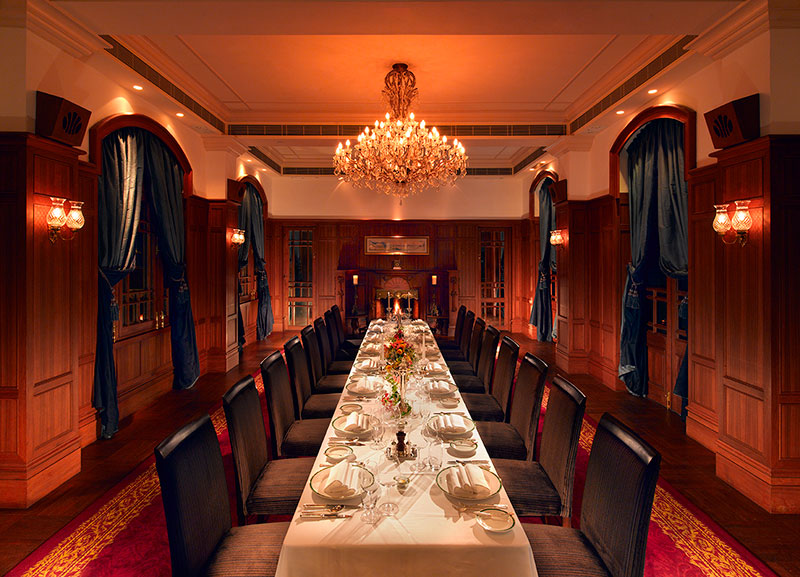 [Venue: The Repulse Bay]
(9) Don't forget to decorate other parts of the venue.
Making your wedding an experience all throughout means taking the time to decorate other parts of the venue, like the hallways and staircases. Guests do notice when the areas they pass also feel like a part of your special day. You can fill your venue's hallways with flowers in the same theme, or you can add your pre-wedding photos all over the place.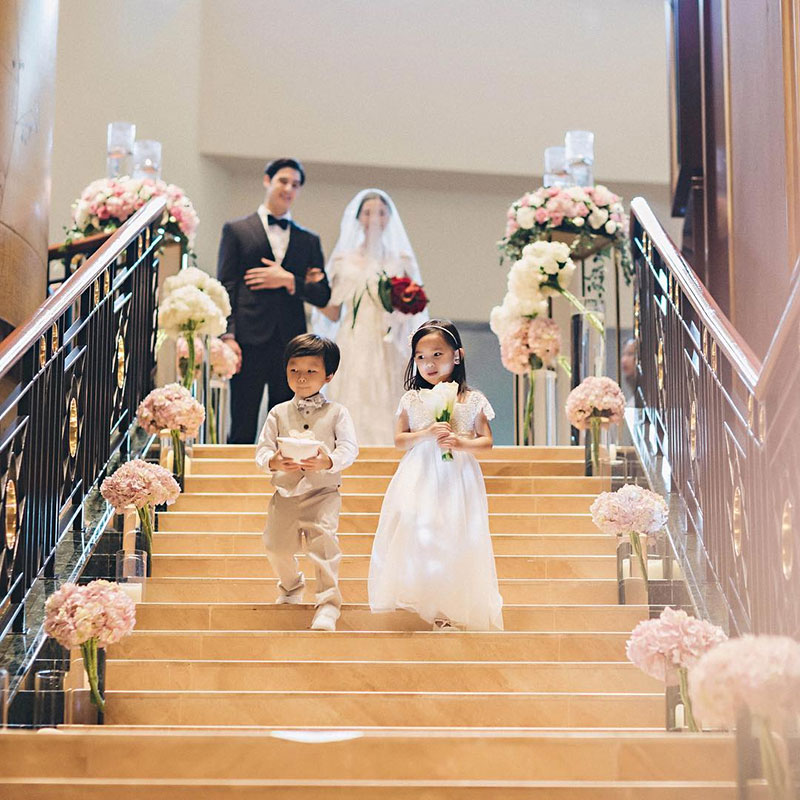 [Venue: Conrad Hong Kong]
Tagged: ballroom wedding venue / garden wedding / Hong Kong wedding venue / hotel wedding / outdoor wedding / wedding decorations / wedding floral decorations / wedding flowers / wedding planning / wedding style / wedding venue