It's time for you to choose your wedding bands, and well, in all honesty, none of the traditional styles really appeal to you. You're a fun-loving, feminine bride and you want something a little more reflective of your personality. Not to worry, today's feature is perfect for you! We gathered some extra dainty wedding band styles that will get you inspired right away. So without further ado, here's what we came up with!
(1) For those who don't feel like veering away to much from the classics, here's a more delicate take on the studded band. Slimmer, with a little bling, and stackable, this beauty of a band is undeniably as pretty as can be!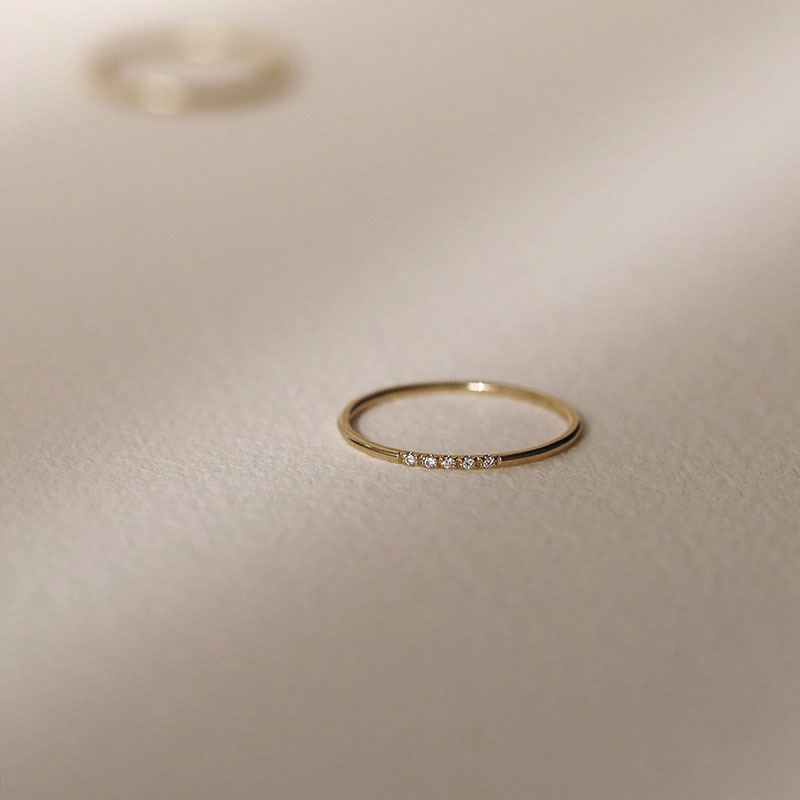 [Image Source: JSV Concepts via Etsy]
(2) You love everything rustic? If yes, this style is right up your alley! Mimicking a vine with vivid green stones, this style reminds us very much of fairies or even elven princesses (ala Lady Arwen from Lord of the Rings).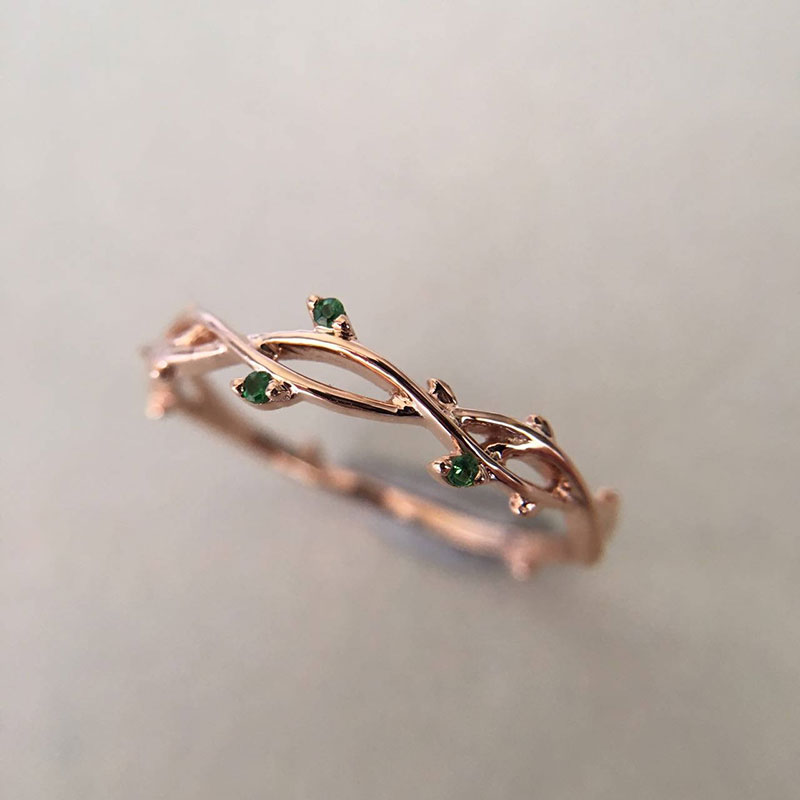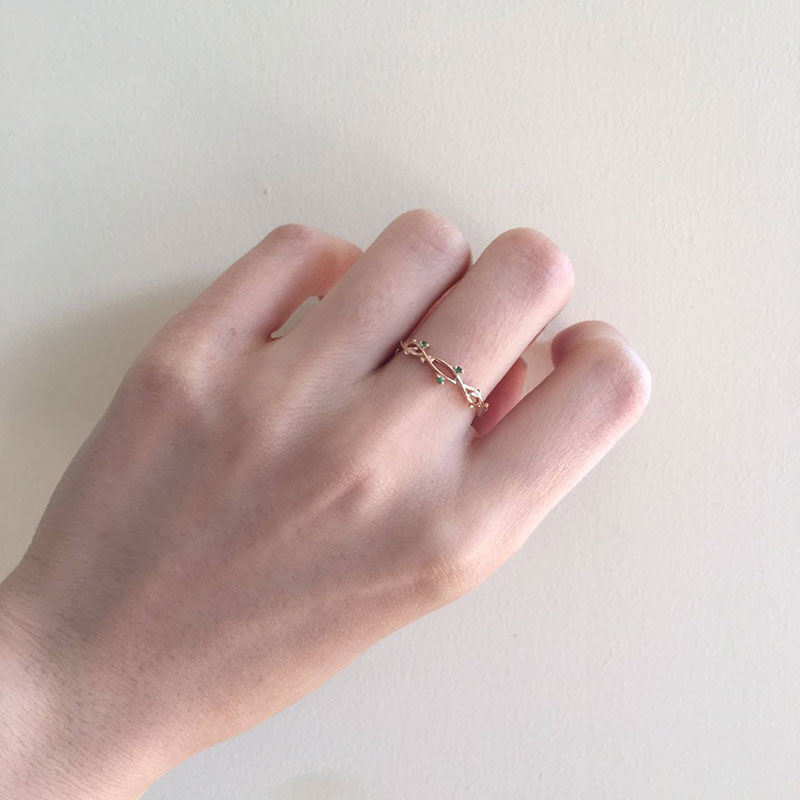 [Image Source: Luster Gems via Etsy]
(3) All brides want to look and feel like princesses, right? And maybe if you can't have a crown, you can have a ring that looks just as regal. Here's a style that is oozing with class and sophistication!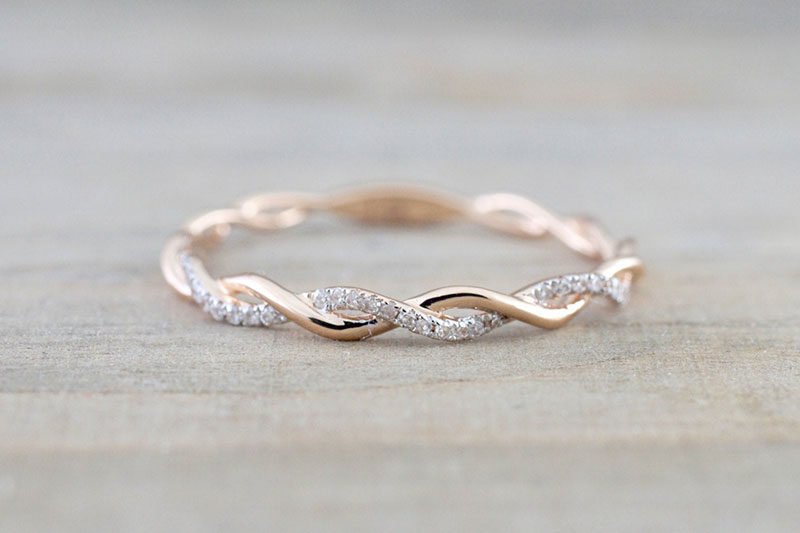 [Image Source: A Sweet Pear via Etsy]
(4) Diamonds are indeed a girl's best friend! And for your wedding band, why not pay it up a little with a style like this? The scattered diamonds are both fun and feminine at the same time.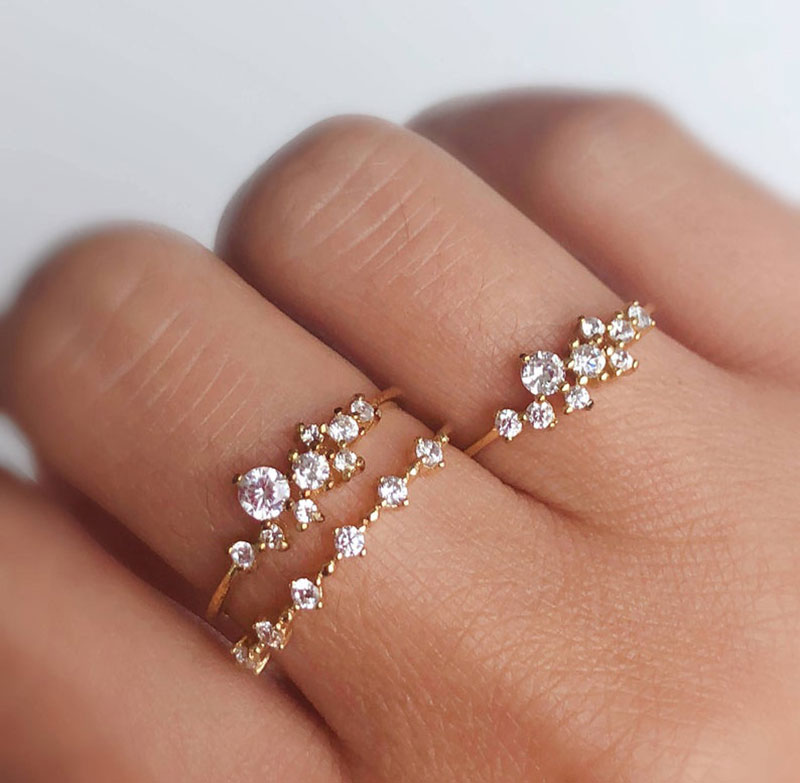 [Image Source: Azura Jewelry NYC via Etsy]
(5) Let's say you have a beautiful and bold engagement ring, and you a wedding band that complements it but isn't too overbearing. We have a perfect style for you to consider. This band features a feminine curved section filled with stones; the stones will match that engagement ring, sitting perfectly around it!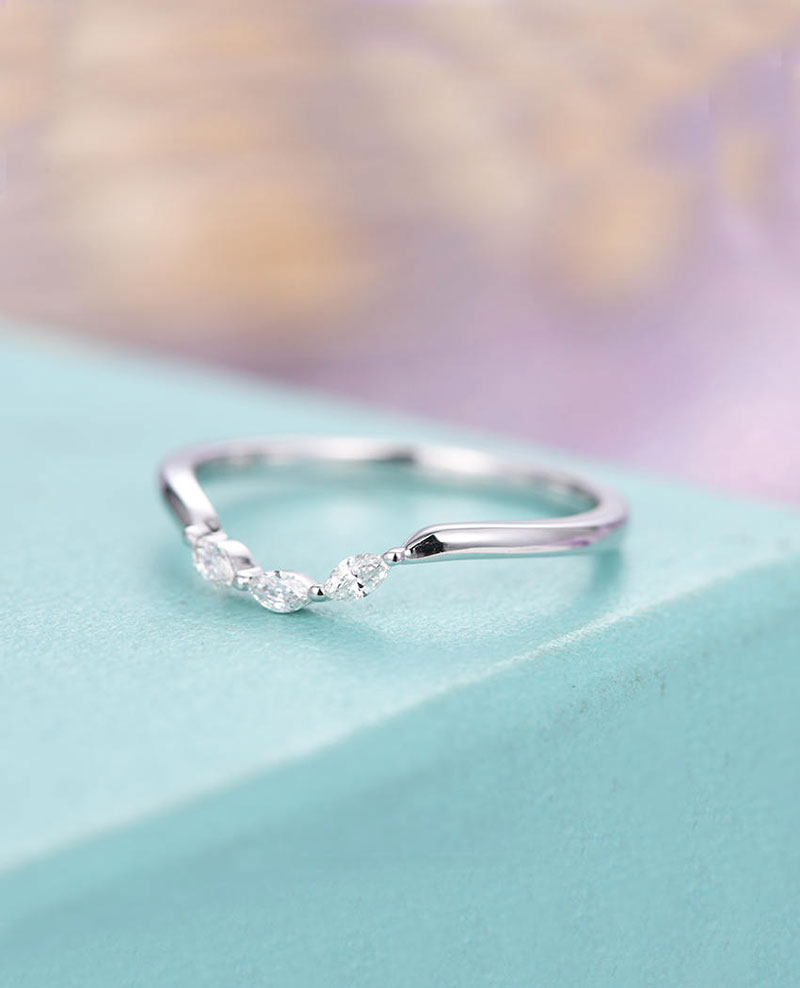 [Image Source: Hello Ring via Etsy]
(6) We've been talking about stones, but what about adding a little something to the band like this twisted detail? Sealing some small studs with this twisted stile is just about as graceful as it gets.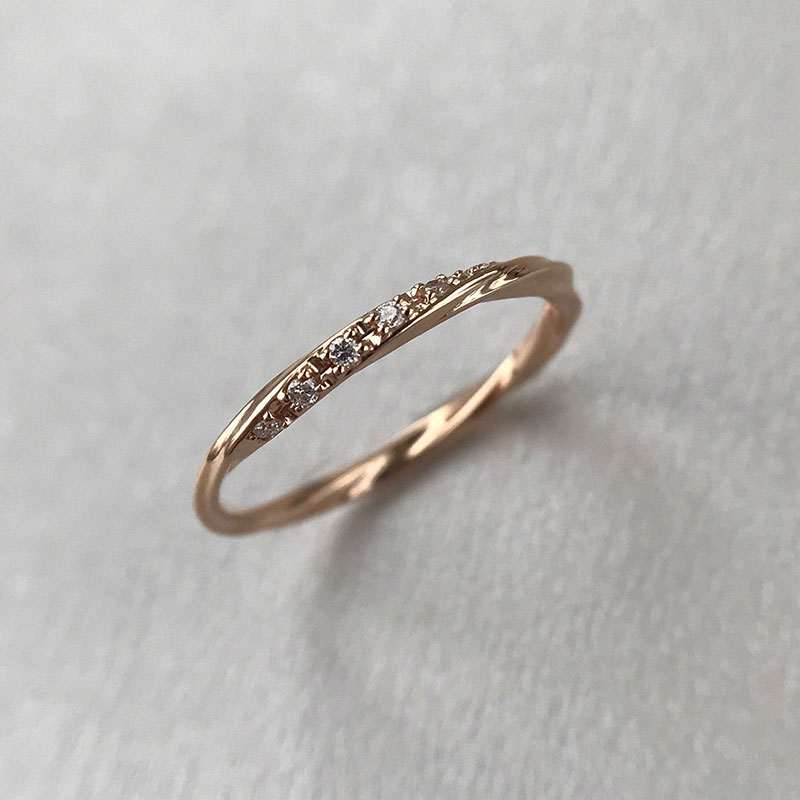 [Image Source: Betty Jewelry Emotions via Etsy]
(7) Here's another stackable style that's extra feminine. It features an angled segment that's accentuated with a diamond. You can even considered a colored stone instead to add a little color when worn beside your engagement ring.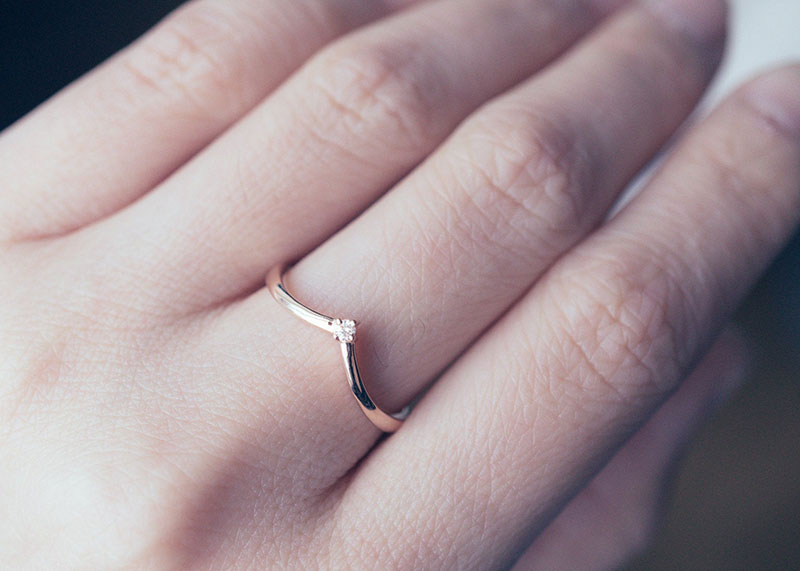 [Image Source: Lilooks via Etsy]
(8) Surrounding your fingers with small round stones is too pretty an idea to resist! So naturally, we had to include this style in our list. We love the modern vibe of this ring. Yet, there's something undeniably tender about it.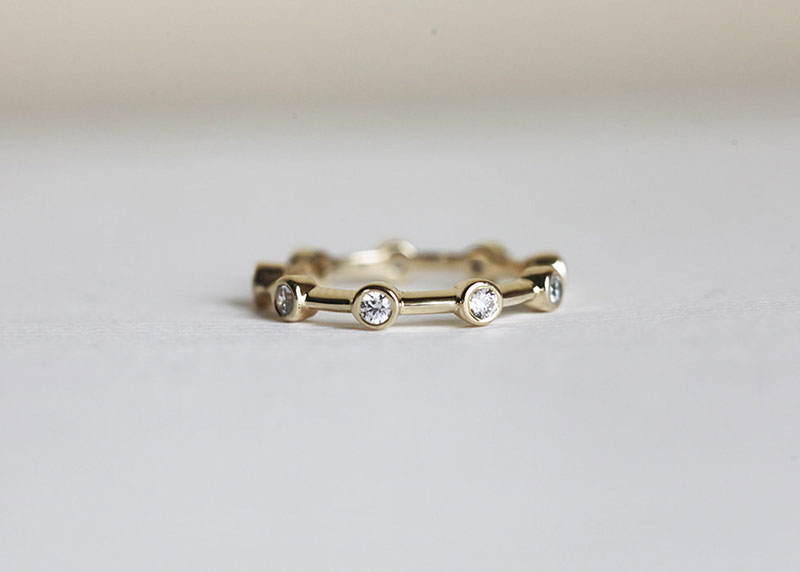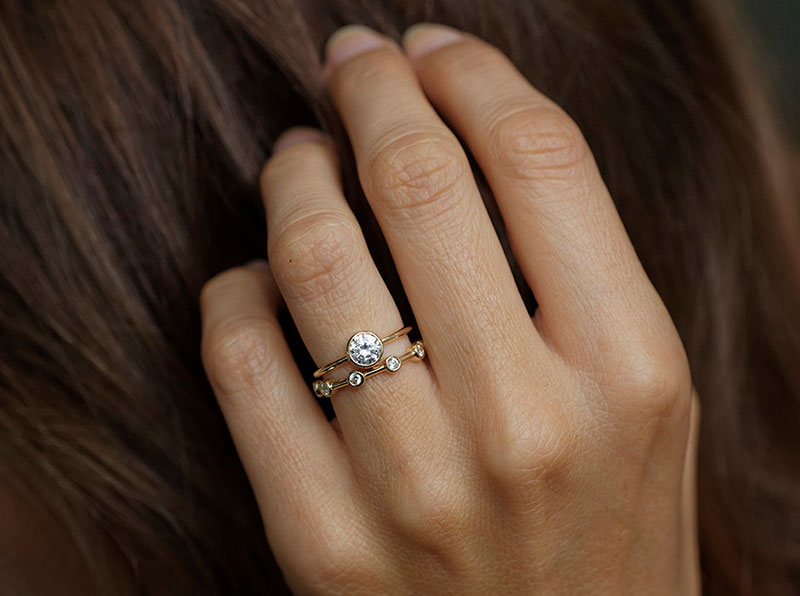 [Image Source: Minimal VS via Etsy]
(9) And for the finale of this roundup, we have here another vine-like band, but this time, with white studs. But what makes this design stand out is the delicate angled segment, likened to two branch tips meeting–graceful and elegant, and truly one of a kind!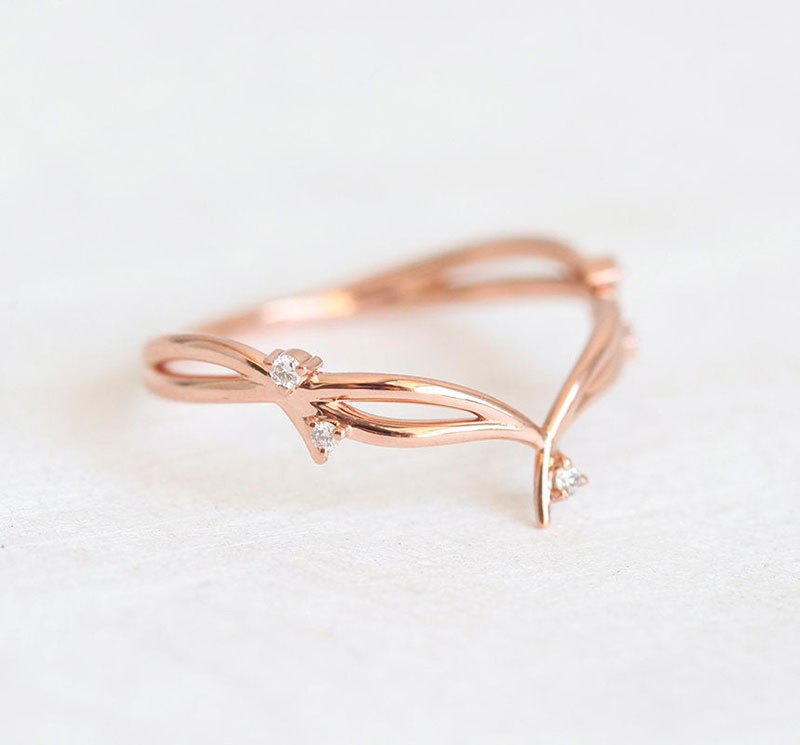 [Image Source: Minimal VS via Etsy]