A new wedding trend alert that we fully encourage and support: giving back to friends, family, and even Mother Earth.
Planning a wedding with a purpose is something couples have picked up as a natural response to the times. Looking back on the past few years–threatening environmental changes, the pandemic, and more–it's inevitable not to reflect on how to best spend our time with loved ones. Today, more and more meaningful expressions of love are incorporated into weddings. Taking it even further, couples now go the extra mile to give back, making every part of the celebration truly special. Taking the cue from these couples, here are some ideas on how to give back while planning, during, and even after your wedding day.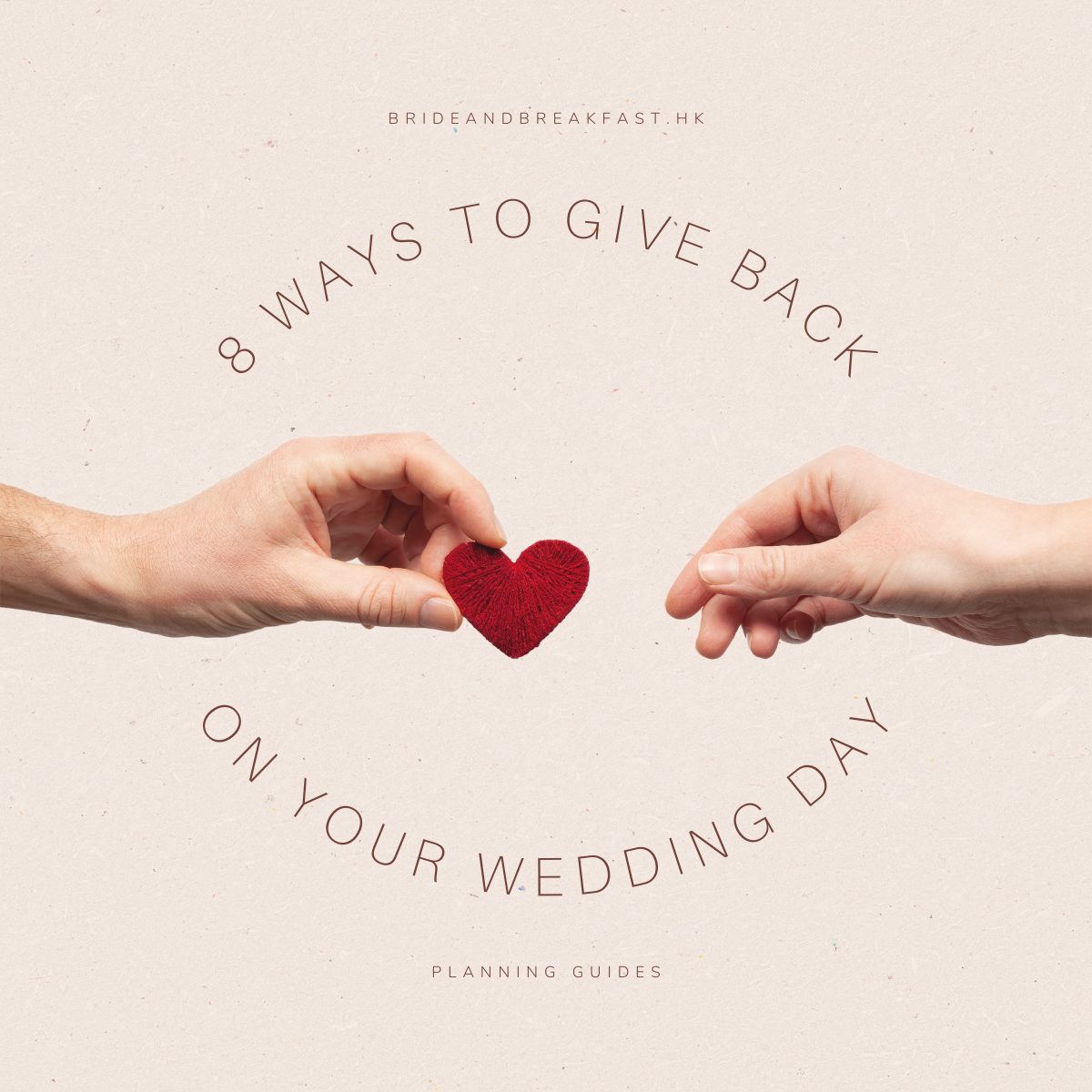 (1) Think of ways to incorporate sustainability.
We know that it's really easy to get caught up in choosing the prettiest items for your wedding, regardless of their make. But one way you can give back during your wedding is by being more conscious about your choices. Ask yourself, will this leave me with a lot of excess that can no longer be used? You can also choose to work with sustainable brands–like one of these 7 eco-friendly local Hong Kong brands–put extra effort in the kind of materials they use.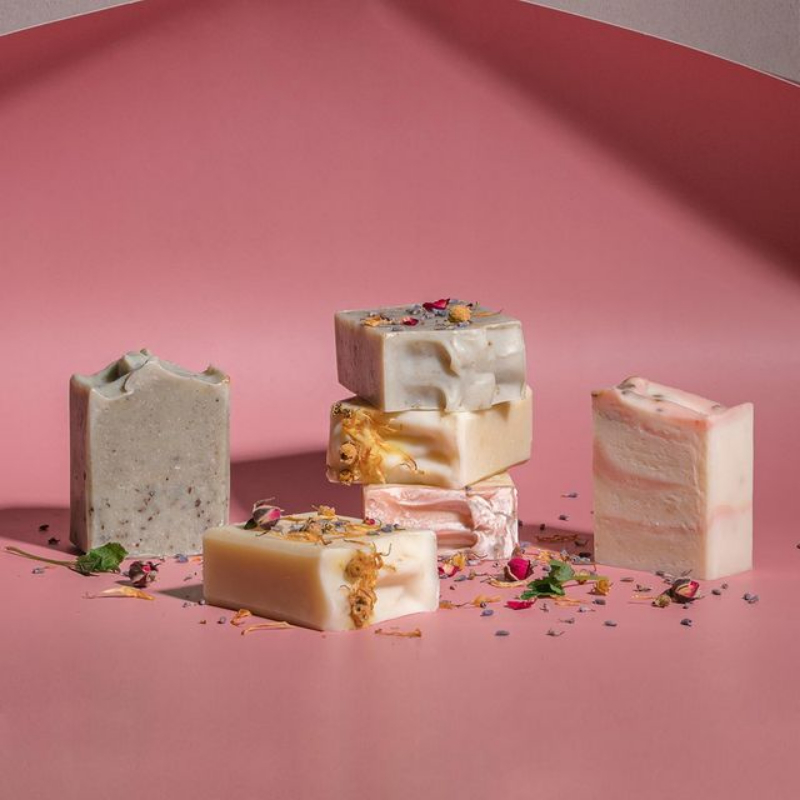 [Photo: @soap.yummy]
(2) Volunteer with the entourage.
For your bachelorette and bachelor parties, how about doing a volunteer activity with your entourage? It can be about something you and your partner are passionate about. For instance, if you're both into sports, how about volunteering at a sports clinic. Or if you're into movies, how about sponsoring a movie for a community.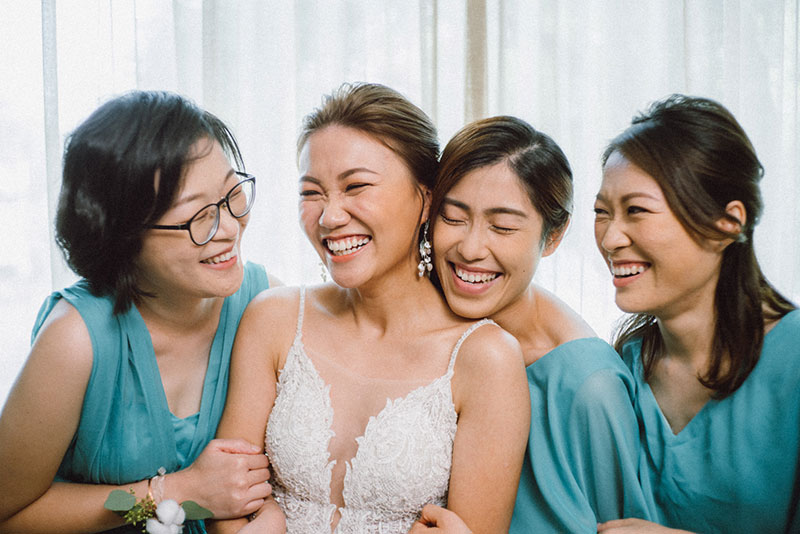 [From: A Chic Western-Style Garden Wedding / Photo: Mushroom Photography & Cinematography]
(3) Ask guests to donate instead of giving gifts.
The gift of giving is something you can extend to your guests. Give them the option to donate to your favorite cause. This way, the love shared at your wedding extends further and beyond what happens on the day.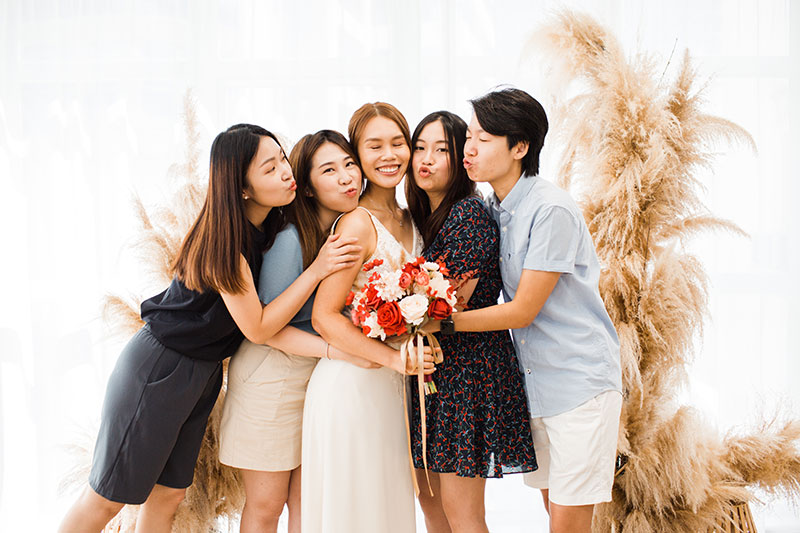 [From: An Intimate Wedding at The Aisle LKF / Photo:  Bertha Leung]
(4) Support small, local businesses.
Do you have a friend or family member who owns a small business? If not, do you know any small-scale local vendors or services? If you do, consider hiring them for your wedding. By hiring small businesses, you're giving back to the community and helping the local industry thrive.
[From: After Their Intimate Garden Wedding, This Duo Had A Sweet Post-Nuptial Photo Shoot / Photo: Honeybird Production]
(5) Donate your wedding things after the wedding.
There might be a bride out there who can't afford a luxury designer dress. How about helping her make her dreams come true by donating your wedding gown? If not your wedding dress, what other items can you donate to others–your shoes, accessories, flowers and decorations, etc.? You can give back and help other couples who might have tighter wedding budgets by sharing wedding items you don't think you'll be using again.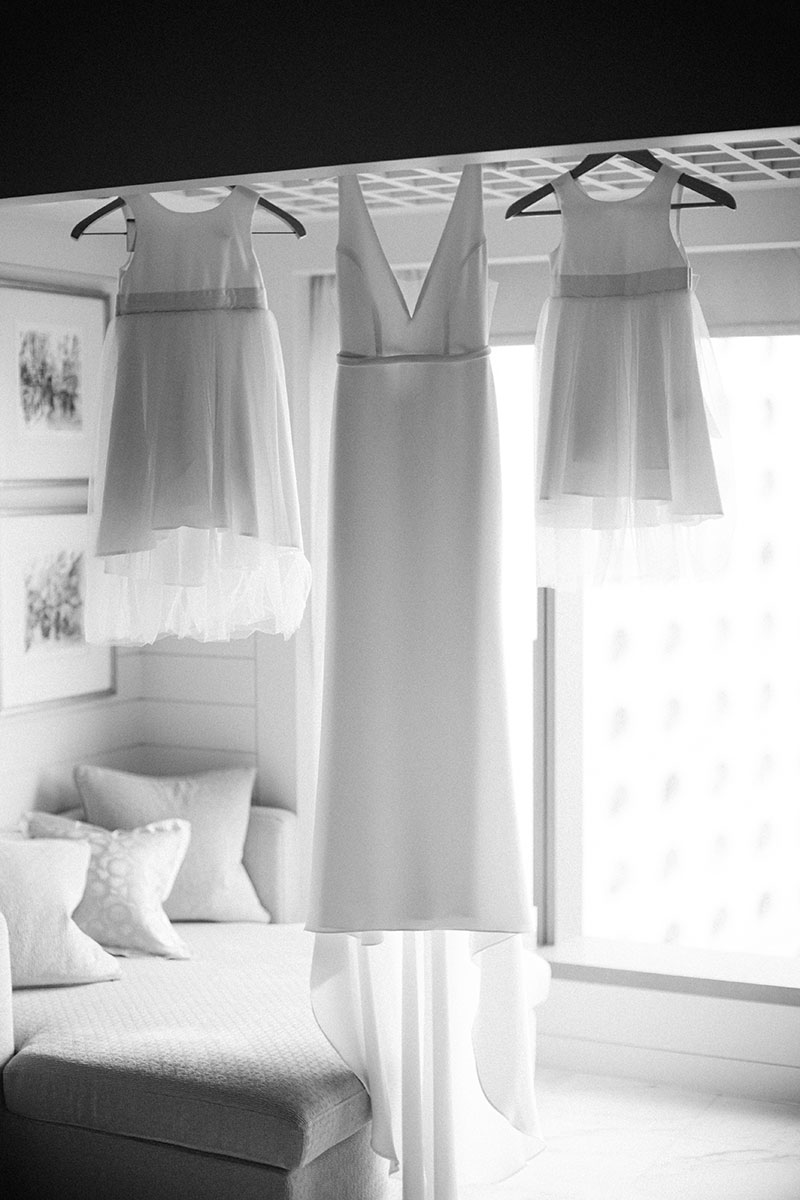 [From: A Heartwarming Restaurant Wedding at Madame Fù Grand Café Chinois / Photo: Patrick Photography]
(6) Let guests take home leftovers.
One of the hardest things to manage is the guest list; it keeps changing! But at a certain point, your caterer will need your final head count. Many times, your guest count will still drop up until the final hours before your wedding which leads to a lot of extra food. If this happens, ask if you can share the excess with guests and vendors to take home after the wedding celebration.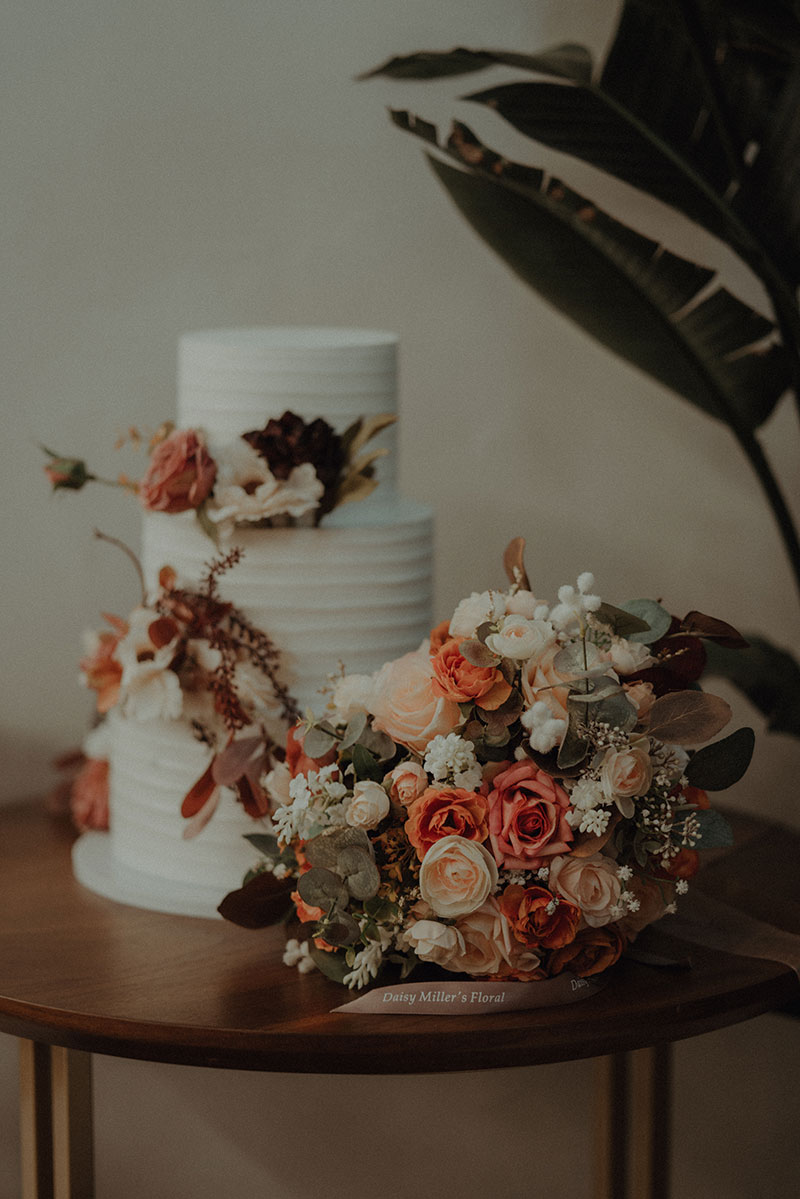 [From: This Intimate Wedding at The Glass Hall is Full of Touching Moments / Photo: Hatsumori by GavinY.]
(7) Gift guests with wedding favors that are useful.
Think long and hard about your wedding favors so that you can give something that you know your guests will use. You can also go with food that you know they love and will consume.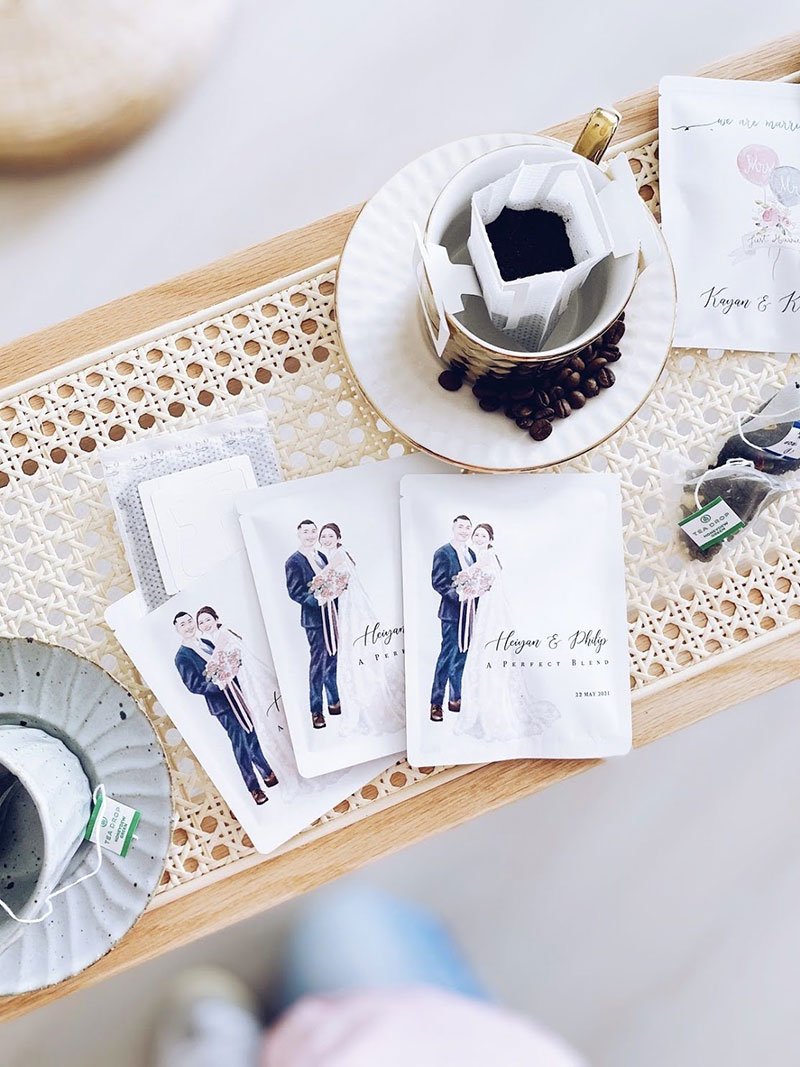 [From: B&B Finds: Level Up on Wedding Details With These Stunning Selections from Hong Kong Vendors / Photo: Coffee Go Around]
(8) Work with vendors who also want to give back.
Did you know that part of Civil Celebant Amy Pan's fee gets donated? To make the wedding ceremony extra meaningful, Amy personalizes the ceremony and lets each couple choose their favourite charity to donate to. You can work with vendors who also believe in sustainability, like you, so that they can help you find more ways to give back.