Planning a pre-wedding shoot with your pet? That's a great idea! We've seen a number of cute photoshoots of couples with their pets so don't hesitate if you've been toying with the idea. To help your prepare for a fun day of taking photos with your pet, here are helpful tips from photographers who have ample experience shooting pets!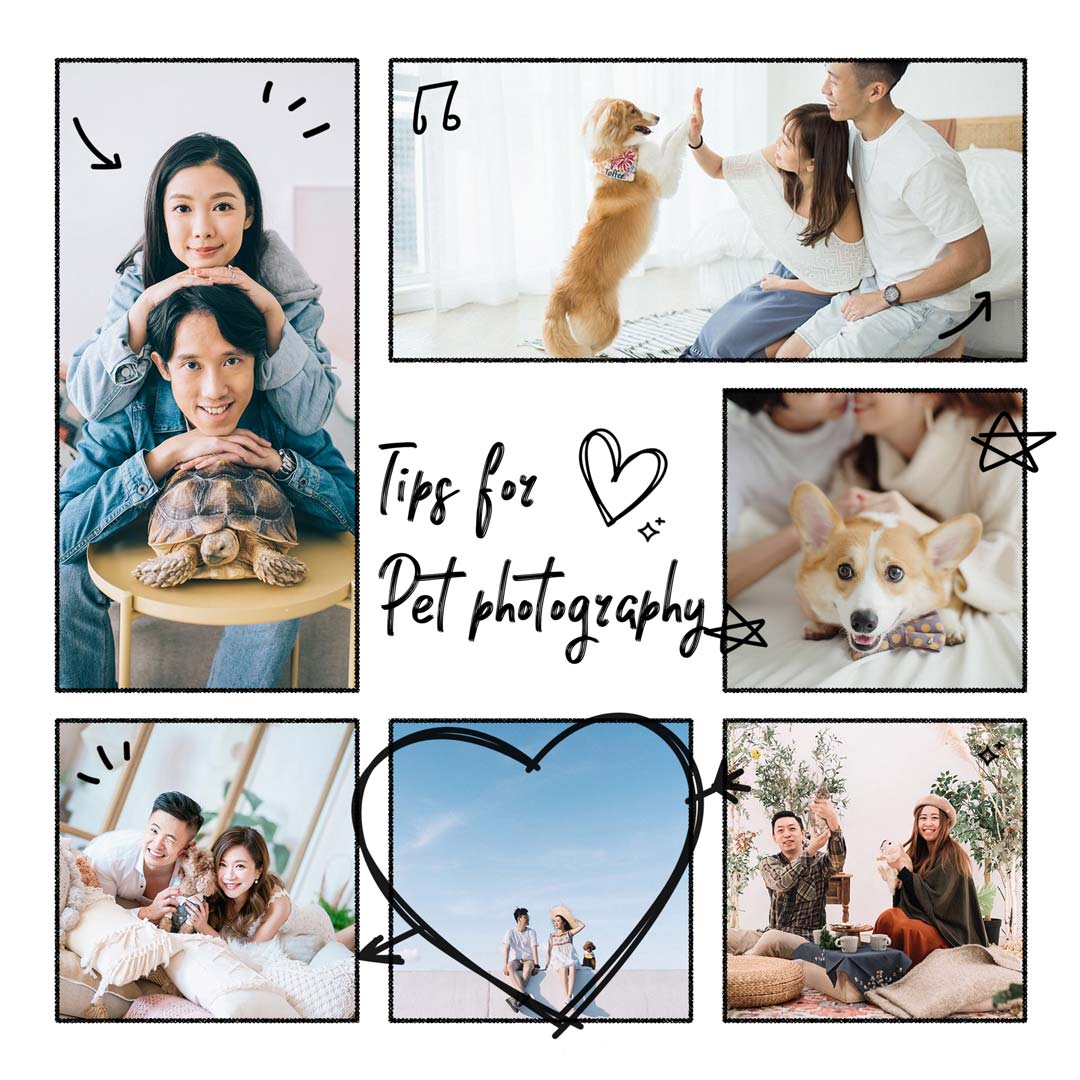 (1) 123Cheese Production suggests that you bring a family member who is familiar with the pet to your shoot. He or she can help to take care of your pet–especially while your pet is not yet involved in the shoot. You will need help when you're busy getting ready or taking couple photos.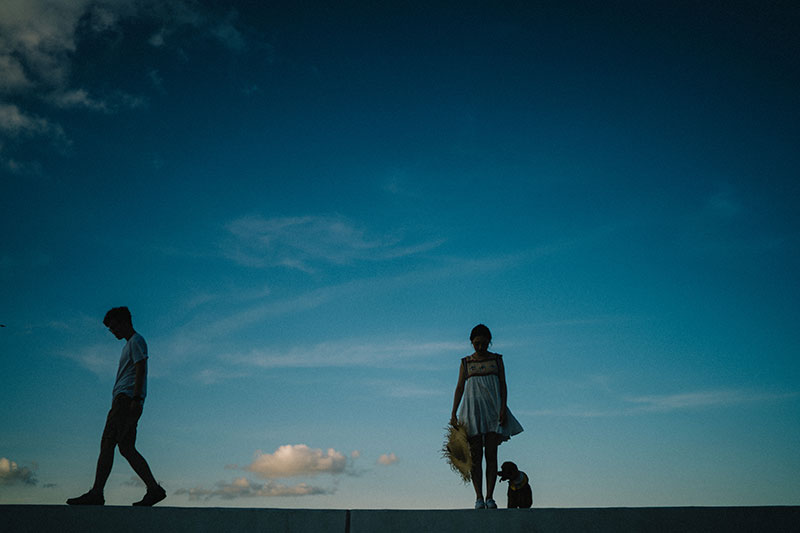 [Photo: 123Cheese Production]
(2) Getting your pet familiar with the place will be a lot of help, says photographer Alva Ng. So bring your pet to your shoot location so he or she can get familiar with the area in advance.
(3) Make sure your pet doesn't go hungry at the shoot. Bring some snacks and treats along with you. Alva Ng says you can shoot snack time and play time which usually results in a lot of fun photos.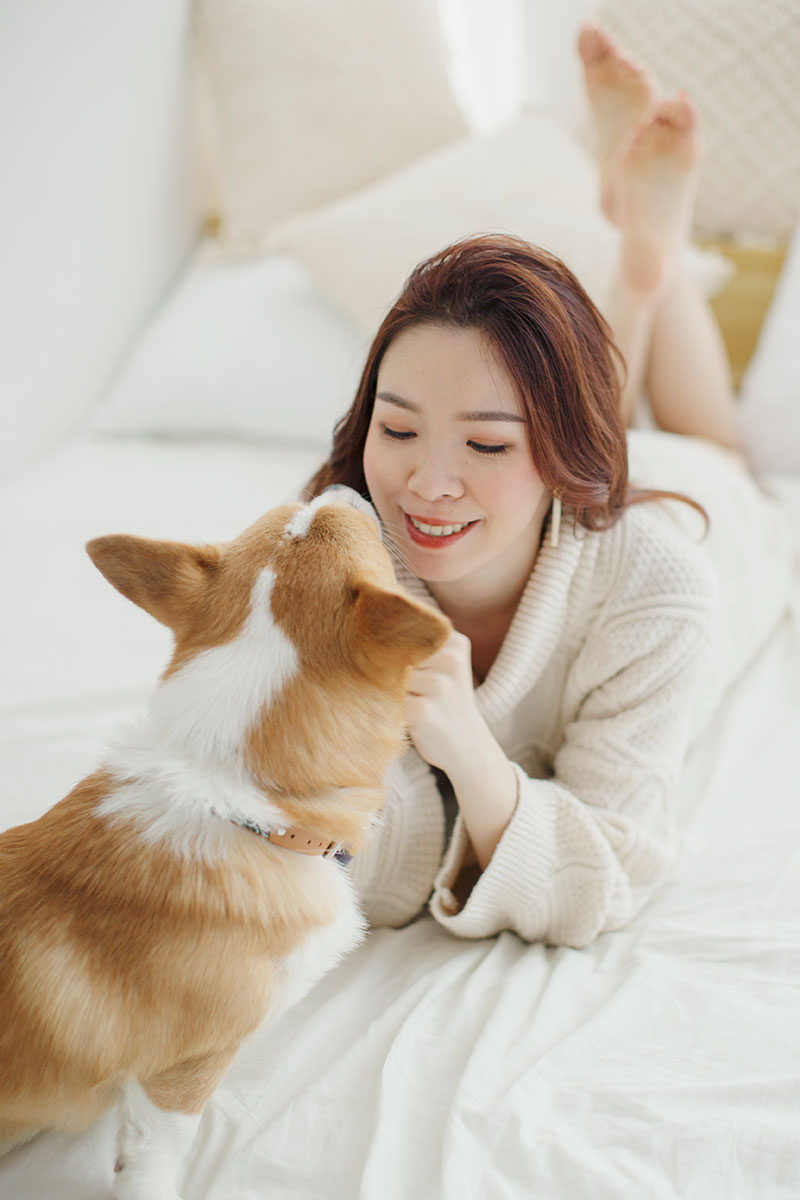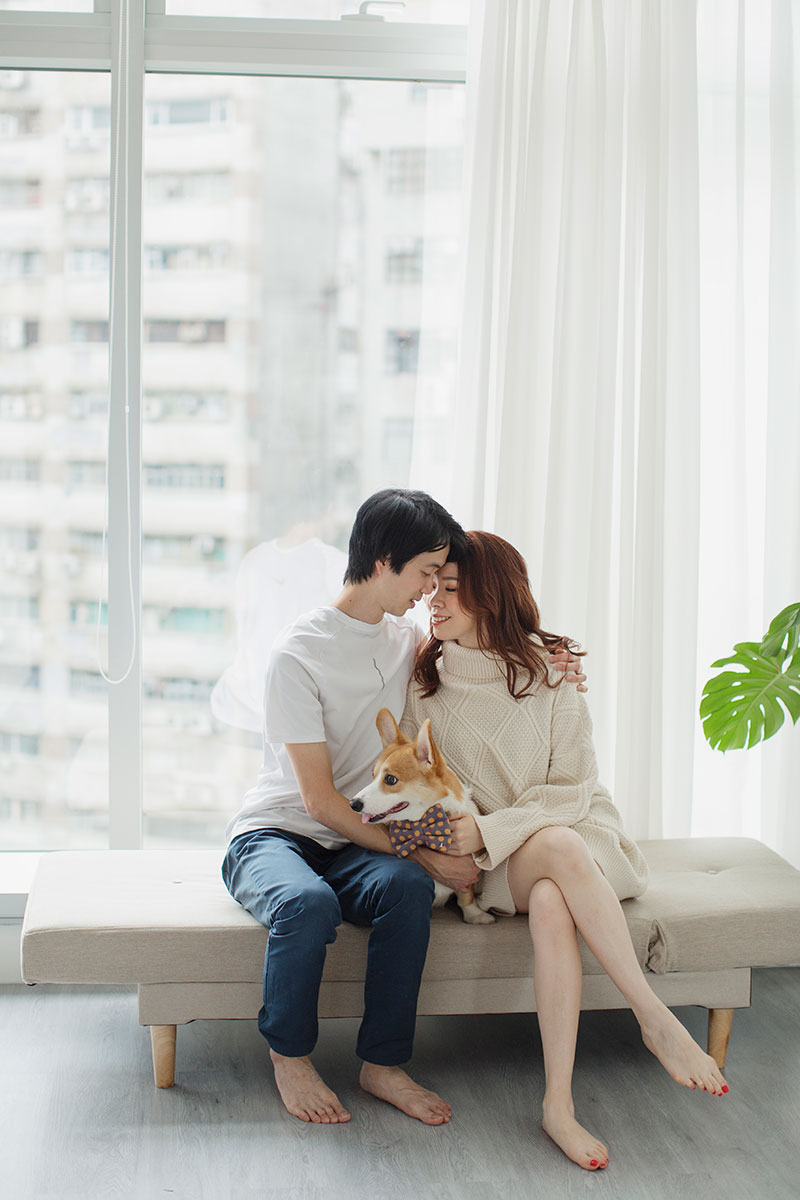 [Photos: Alva Ng Photography]
(4) Let your pet warm up as soon as you arrive at the shoot location, advises Cadenza Studio. Once your pet is comfortable with the place, you can start shooting. Don't refuse if your pet wants to play and let him or her get used to the camera.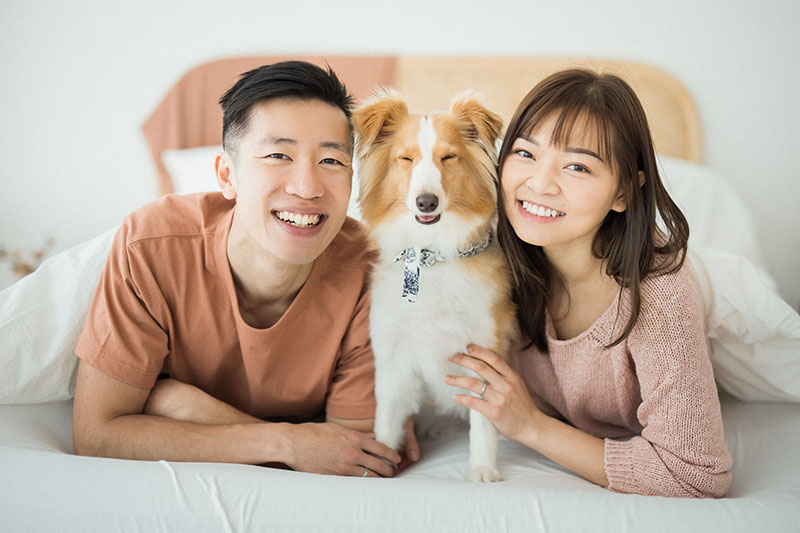 [Photos: Cadenza Studio]
(5) Be aware of your pets emotions. They need to feel safe in their environment and with the people in the room. Be patient if it takes a while for them to warm up, shares Derek Photography.
(6) Also be aware of things that can cause stress or harm to your pet. Derek Photography says that for outdoor locations, be sure to keep your pet away from plants that might be poisonous.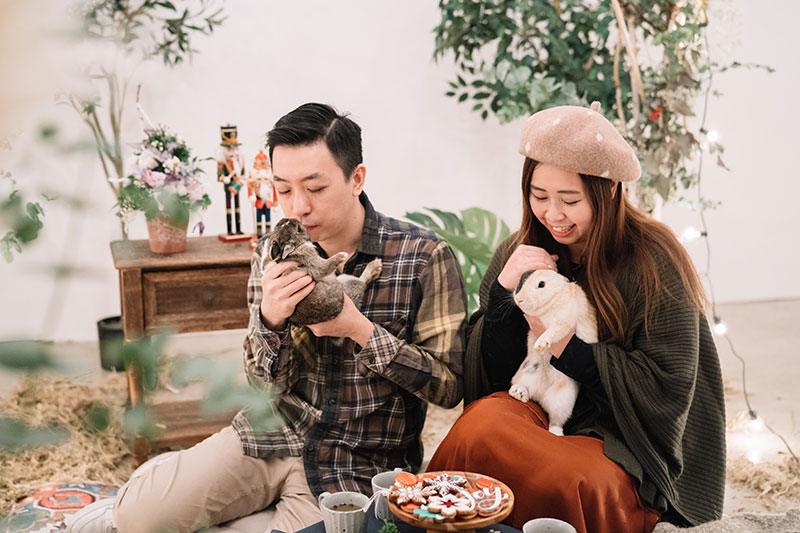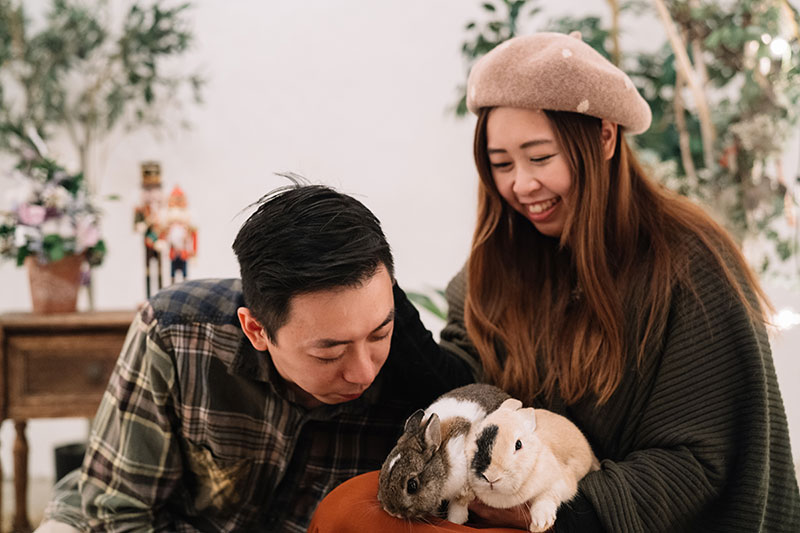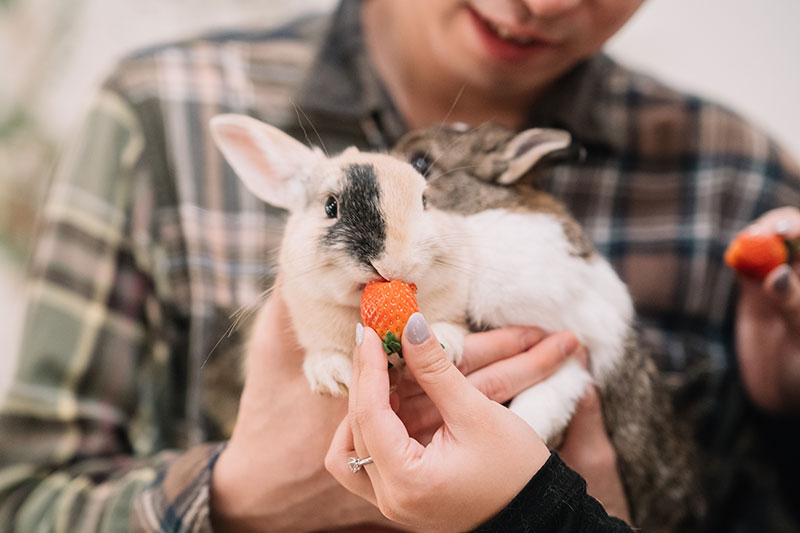 [Photos: Derek Photography]
(7) One thing that helps pets calm down and engage more on set is keeping the place quiet, says IS Production House. When the place is quiet, you can also easily use sounds, like your voice, to call your pet's attention and make him or her look at the camera.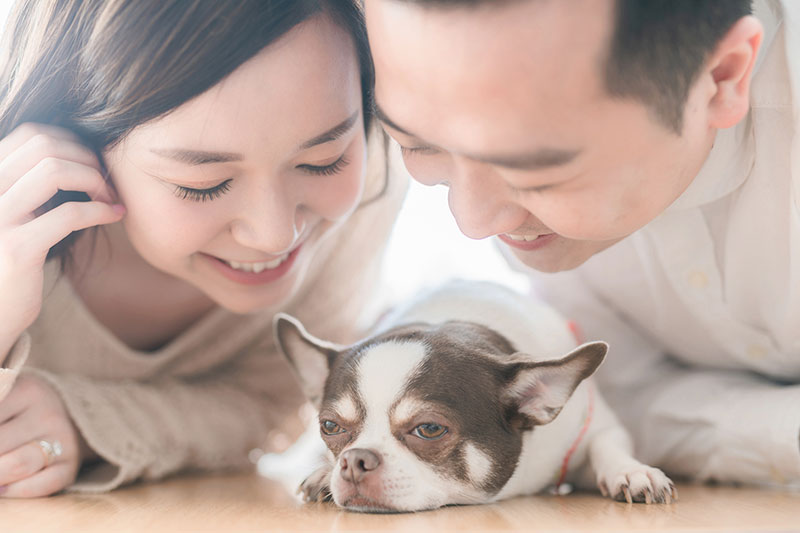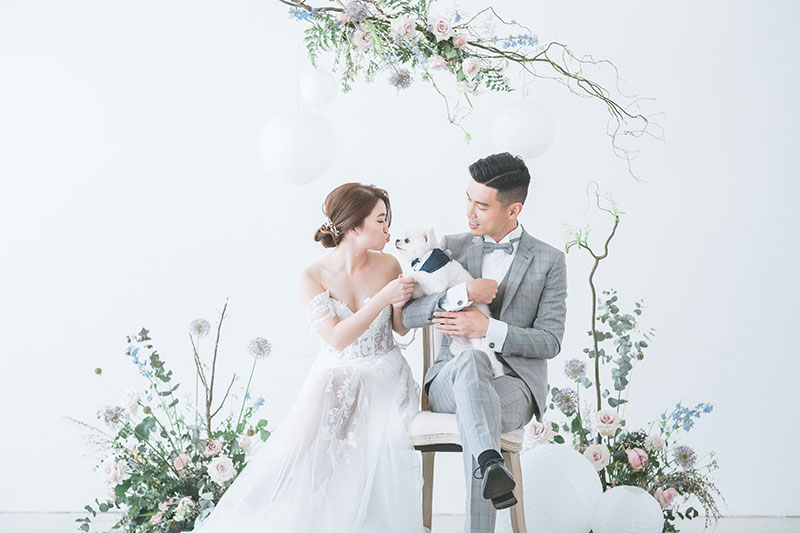 [Photos: IS Production House]
(8) Lastly, Leaf Photography.co suggest you to adjust to your pet. Your pet will usually move fast and have jerky movements. Think of how you can manage you pet's movements. Try using treats, snacks or petting to get your pet to move slowly and get into different positions. Be mindful of where your pet is looking and try to move around to match where he or she is looking. Then while adjusting to your pet, allow your photographer to take snaps continuously.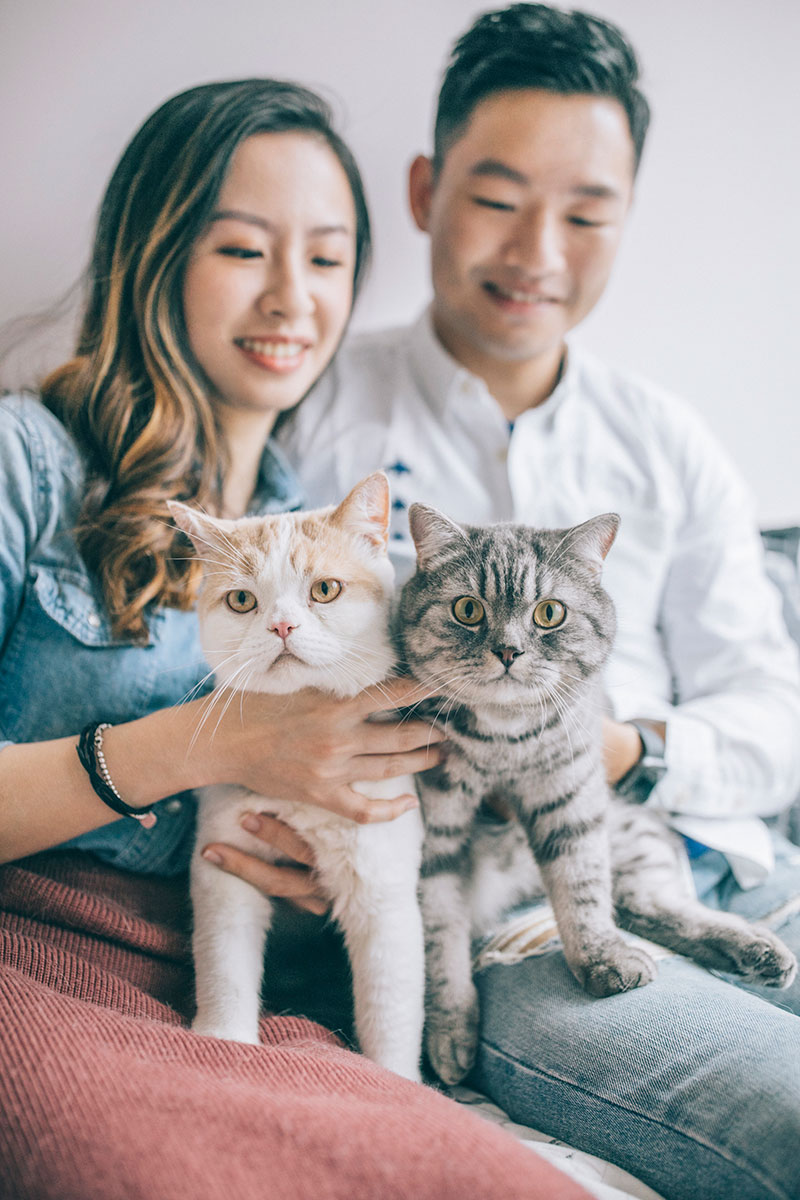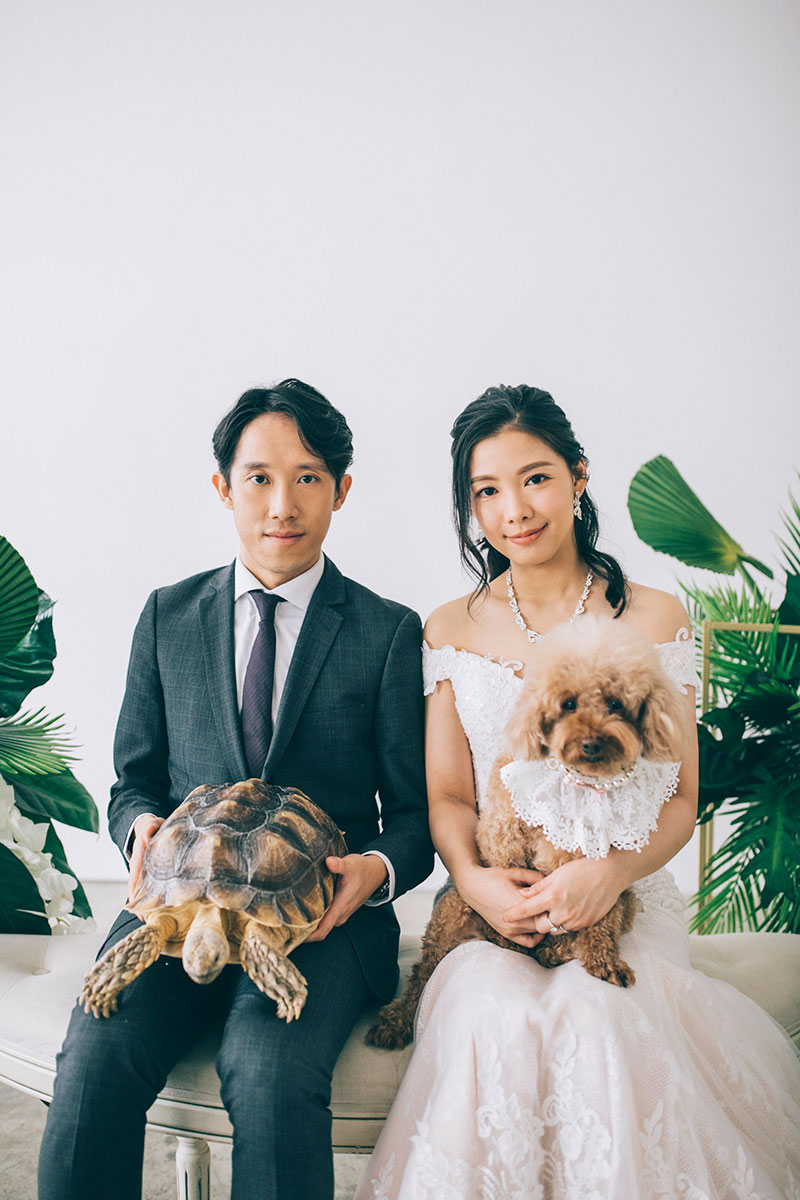 [Photos: Leaf Photography.co]