You chose your sister or one of your closest and longest girl friends to be your Maid of Honor. It's a big role–you go to her for anything and everything during the wedding planning process. It can be quite a load too, to be honest–going with you to all your fittings, helping you make sound decisions, being the lead coordinator during the actual wedding day, and more! So making your bridal party, especially your MOH, feel extra special and appreciated will go a long way. One way you can do this is by making your MOH wear a gorgeous dress on your wedding day! Share the feeling of being extra beautiful with her! Here are some stylish dresses and gowns that will surely make your MOH feel like the most special friend you've ever had!
(1) Bring out her femininity in one of Dolly Pearl's Silk creations.
Thoughtfully designed and made to order in New York, designer Vi from the clothing brand Dolly Pearl has a magical hand in creating the most beautiful silk gowns that are perfect for minimalist and modern women. Any Dolly Pearl dress will definitely be a special treat for your Maid of Honor. Available in more than 40 shades at The Wed Genie, all styles are made with 100% silk, making each dress light and luxurious.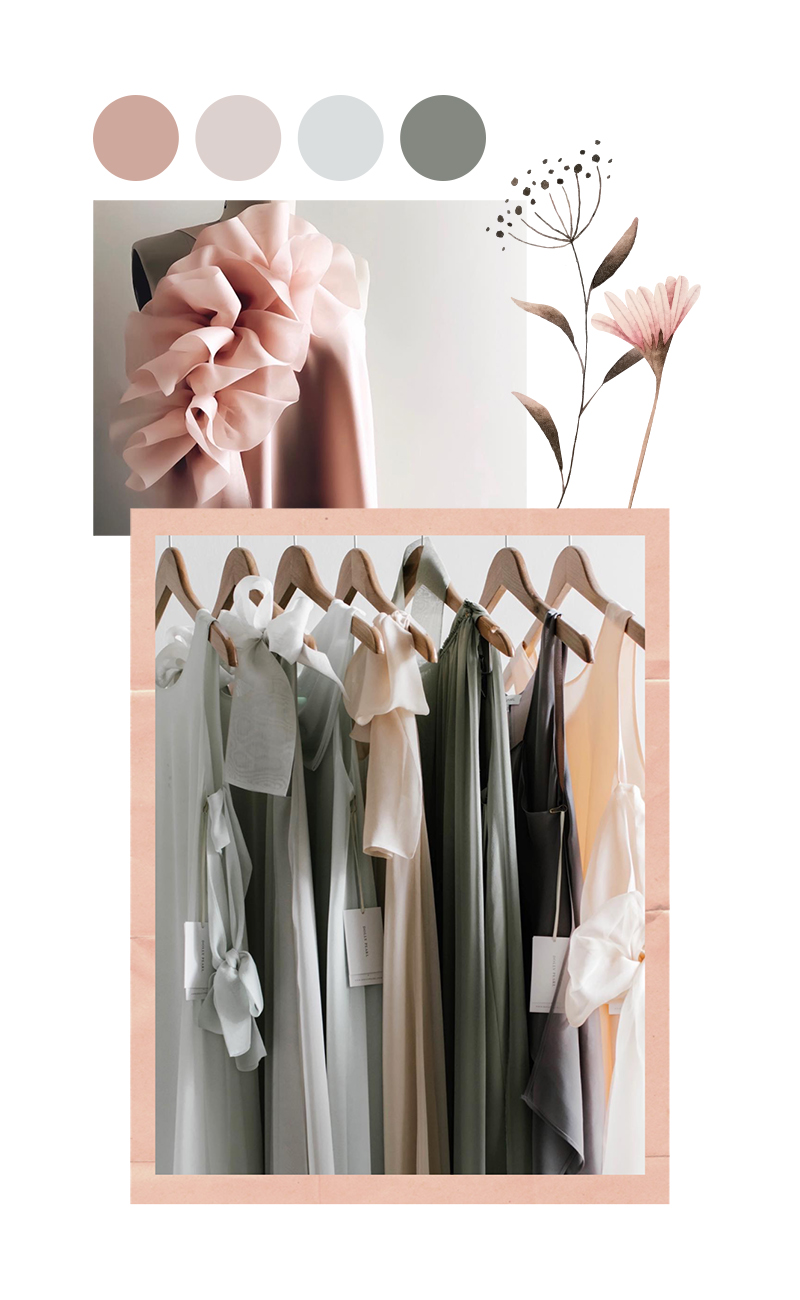 Dresses: Dolly Pearl
(2) Make her stand out with a dress that's unique.
There's definitely a lot of character in this blouson, one-shoulder dress from ASOS. The style has a playful touch that makes the look extra unique and attractive. Your MOH will turn some heads in this pretty piece.
Dress: ASOS
(3) Give her a classic dress and play it up with texture.
If you're looking for something different yet still ultimately classy, then texture is a must. This classic piece from Jenny Yoo comes in a striking deep blue shade of velvet. The deep V neckline and low back also let you know who's the leader of the tribe.
Dress: Jenny Yoo
(4) A dress with a clean cut and some volume will also make her shine.
We love sleek lines and volume, and we're certain your Maid of Honor will, too! Not only are such dresses extra elegant, they're also wreaking of sophistication. Let this gray one shoulder dress with beautiful big sleeves from BHLDN make your best gal pal shine on your wedding day.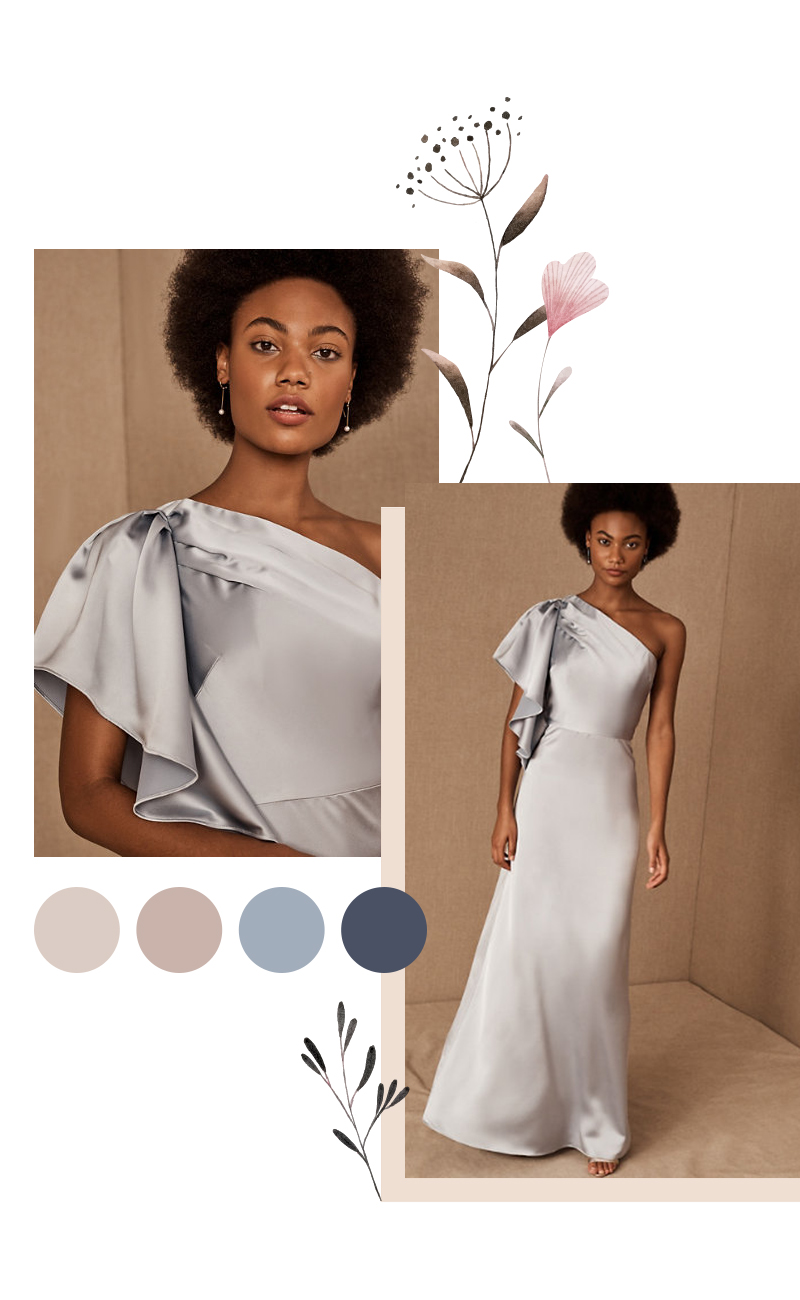 Dress: BHLDN
(5) Or suggest this flowy dress–it's simple, chic, and timeless.
Your MOH will surely appreciate and treasure this dress–especially the lithesome fabric that moves with fluidity. Yet another silk Dolly Pearl dress available at The Wed Genie, the halter cut of this piece is ultimately flattering. And since this dress is timeless, your best girl friend can wear this again for other occasions. It doesn't get any more versatile than this!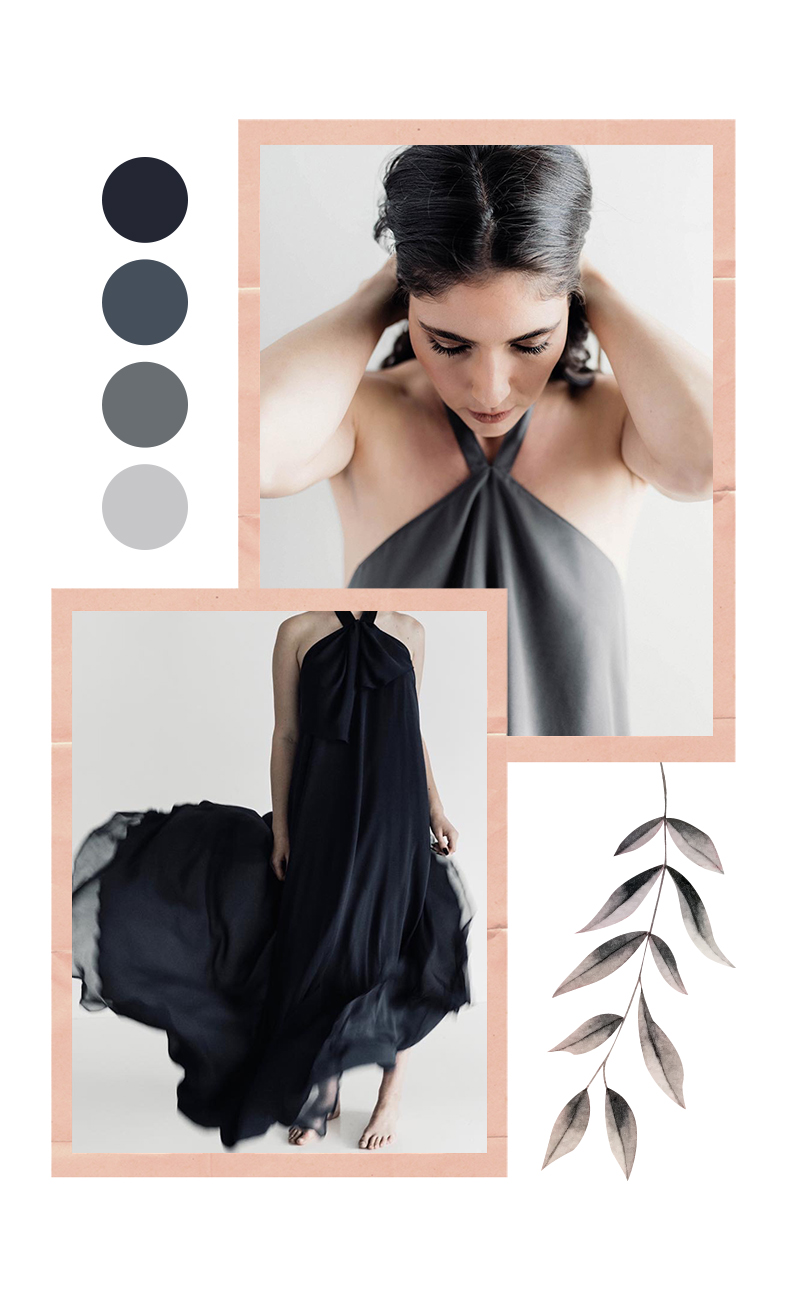 Dresses: Dolly Pearl
(6) You can also suggest playful pleats for the fun-loving MOH!
Is your Maid of Honor a ball of sunshine? Then this panel cut dress with pleats along the hemline from ASOS will suit her perfectly! The dusty sage hue is also quite the charmer because it's a pretty neutral color. Hair up or her down, whatever hairstyle she chooses will go with this dress as well.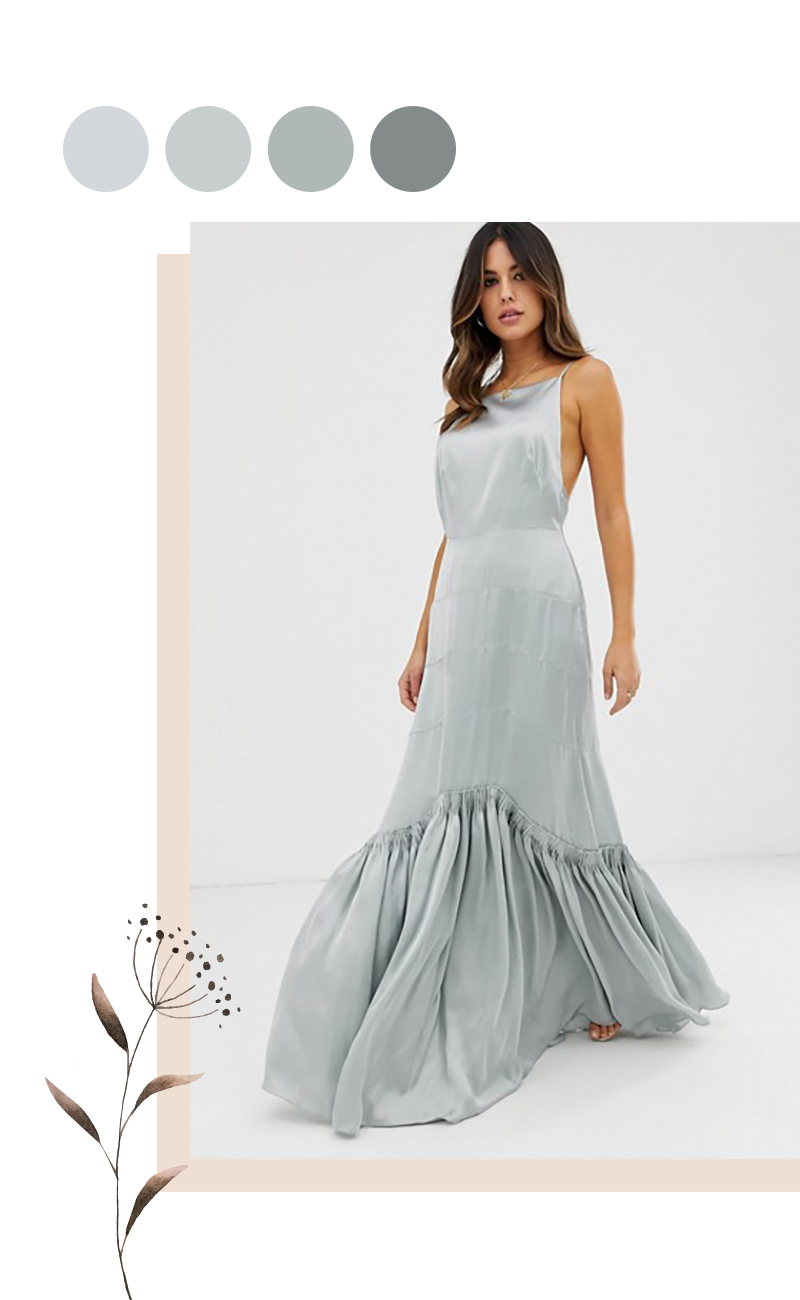 Dress: ASOS
(7) On the other hand, this sassy piece will appeal to the sophisticated and modern MOH.
If your Maid of Honor is more of the modern minimalist seeking edge and sophistication, here's a dress that will fit her and her personality. Sleek in form and figure-hugging in all the right places, your gal pal can strut her stuff in this dress from BHLDN.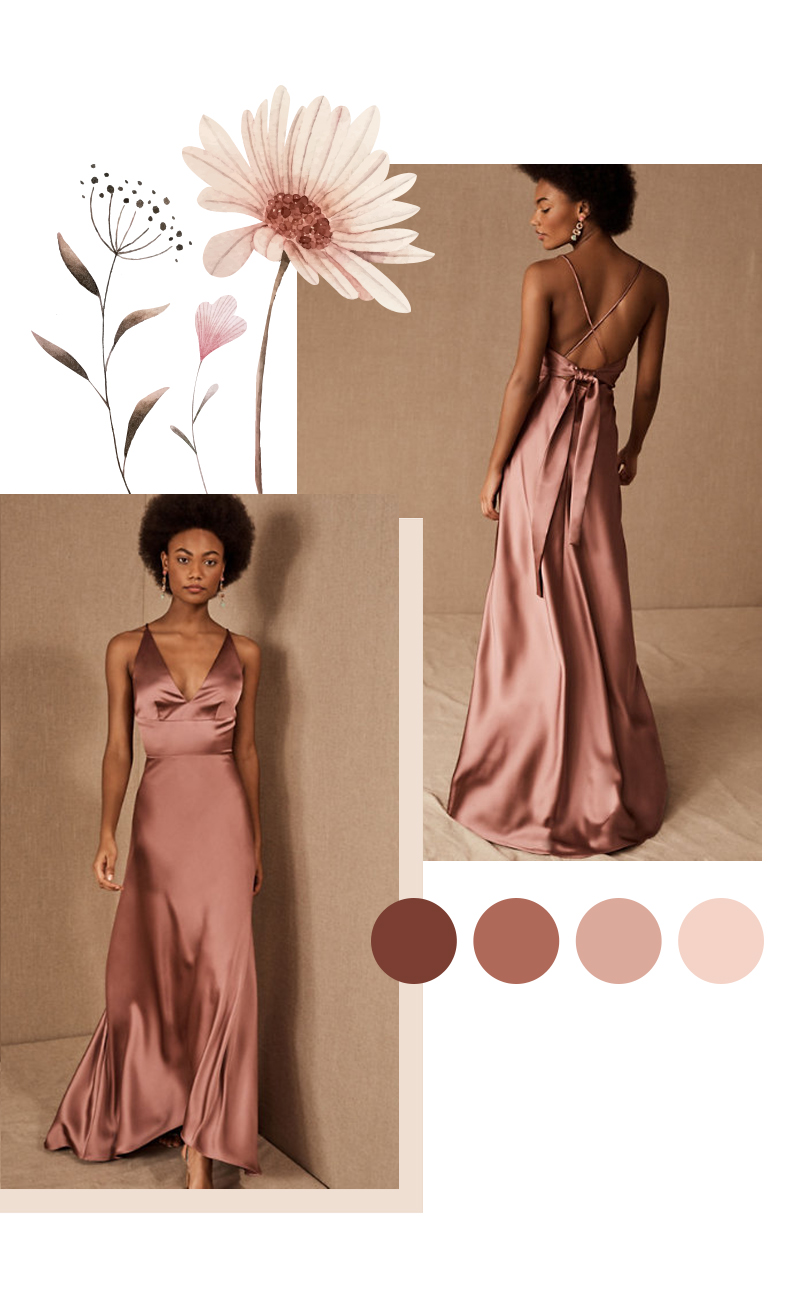 Dress: BHLDN
(8) Finally, who says your MOH can't have a stylish and practical dress?
Why not let you MOH wear this stylish Morilee gown that comes with pockets? She will be doing a lot during the wedding day, and having pockets will be a big help. And with this midnight blue tube gown, she can surely run the show during your wedding while still looking like the stunning!
Dress: Morilee