When you are invited to a wedding, one important thing you must prepare is the laisee packet for the couple. For most Hong Kong weddings, money is given instead of material wedding gifts–such a practical practice! But how much money should be put into the laisee? There are several rules that help determine the amount that you need to put into the laisee. We listed them down for you and included some other points you must note. Let's go through them now.
Rule 1: Give in Amounts That Total to Lucky Even Numbers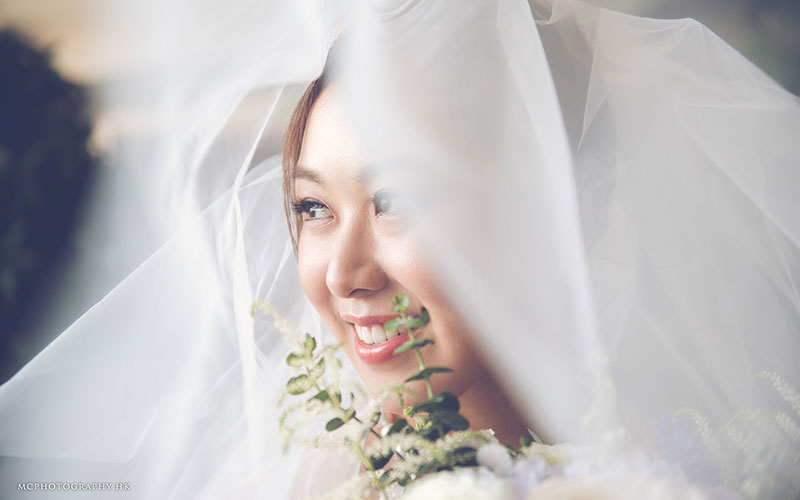 [From: This Wedding at Rosewood is Adorned with Elegant Gold Details / Photo: MC Photography]
The common amounts are 600, 800, 1500, 2,800, etc. Avoid giving amounts that result in odd numbers because this is only suitable for funerals, not for weddings.
Rule 2: Consider Your Relationship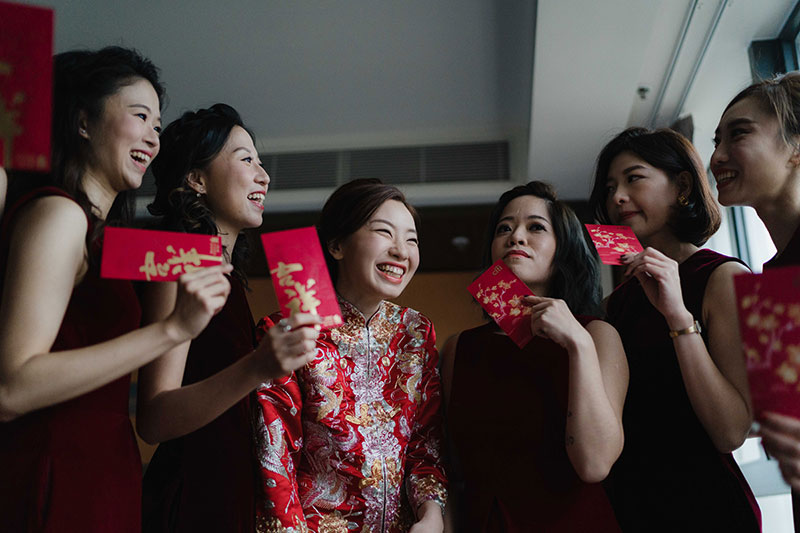 [From: A Simply Sweet Hong Kong Wedding with Romantic Red Details / Photo: Sophia Kwan]
The closer the relationship, the bigger the amount for the laisee. By relationship, it can mean your relationship with the couple or the parents, depending who invited you. If you are part of the bridal party, even if you will receive another laisee from the couple separately, you should also prepare one for the couple too.
Rule 3: Add Up The Number Of People You're Going With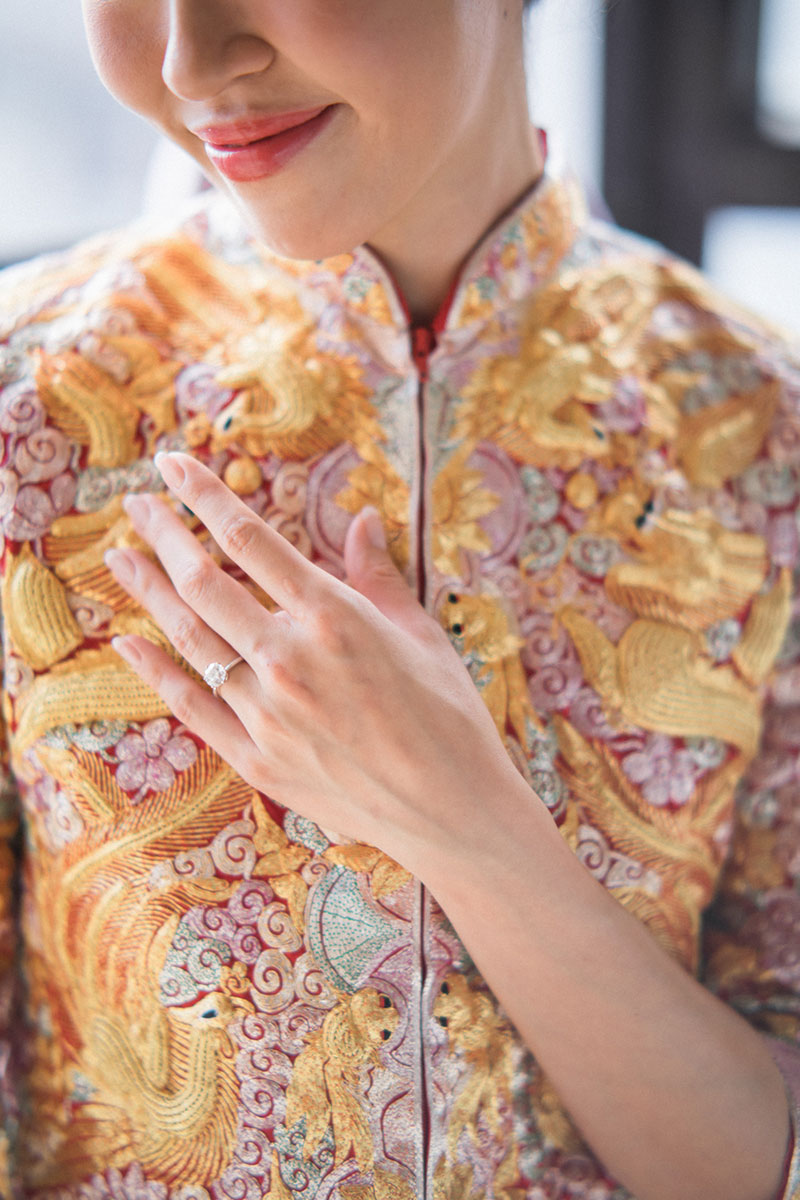 [From: Sweet Church Wedding With a Special Song From The Groom / Photo: Cadenza Studio]
If you will be attending a wedding with otther people, the amount you need to put in the laisee should be based on the headcount of your group. If you will bring your plus one, you can round up or down to a lucky number that covers for two people. If you are attending with your kids, you have to give an additional amount of money for them too. You mkay opt for half of the usual rate, or add slightly more on top of your original laisee amount.
Rule 4: Be Mindful of Your Financial Status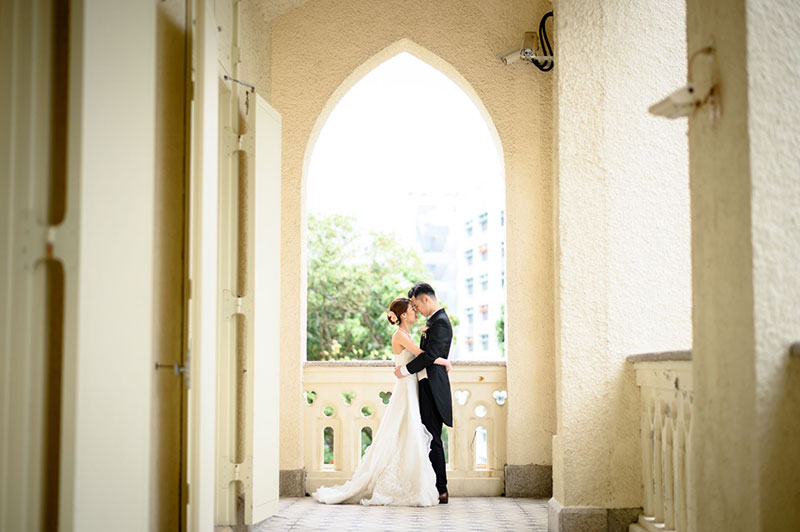 [From: This Couple's Genuine Love is Undeniably Inspiring / Photo: Daniel Yim]
If you are in a tight situation, then give slightly lower than the norm–this is okay and surely, the couple will understand. On the other hand, if you are well off, you can be generous to give a laisee with a bigger amount. The amount you give also depends on how much you can afford. In the end, you being able to attend the wedding is more important than the laisee itself.
Rule 5: The Return Laisee Must Be The Same or Bigger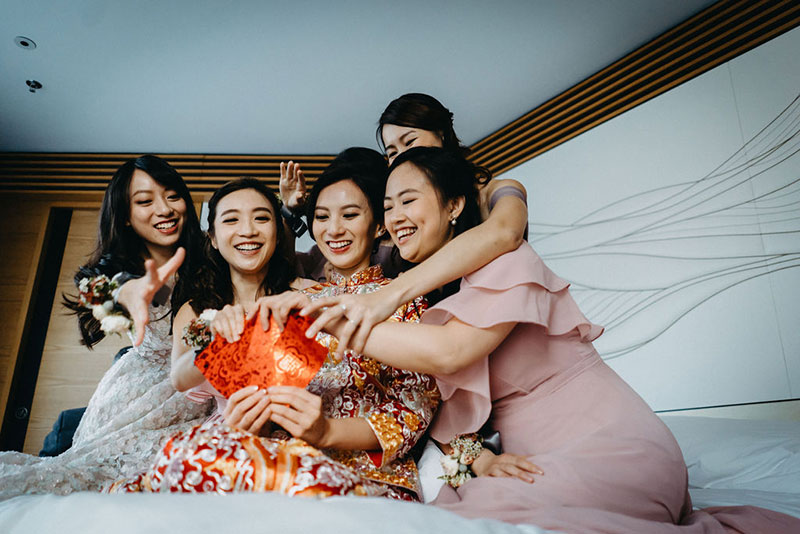 [From: This Classic Red and Pastel Themed Wedding is Set in a Quaint Garden / Photo: Emma Fok Photography]
If you got married earlier than the couple and they were your guests, then you have to prepare a laisee with the same amount as what they had given you or a bigger laisee amount for them in return.
Rule 6: Give a Laisee Even in Your Absence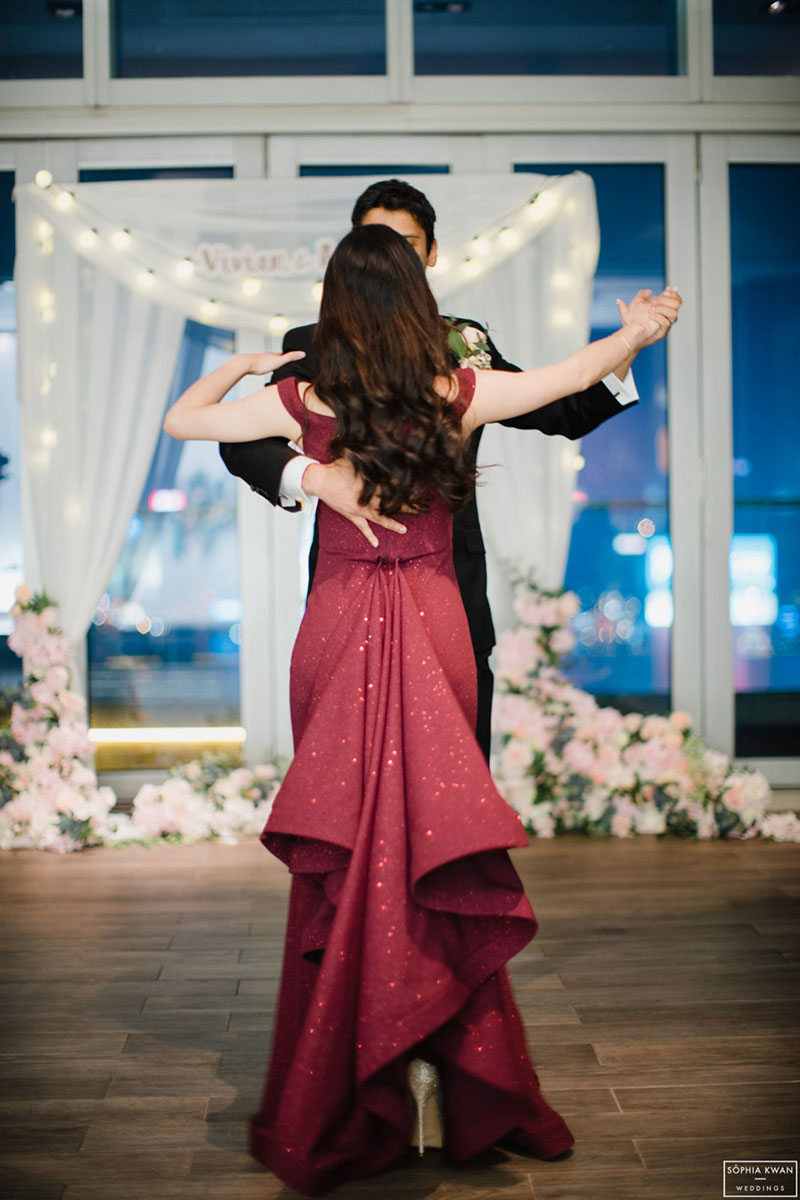 [From: A Beautiful Blue and White Restaurant Wedding With An Adorable First Look Moment / Photo: Sophia Kwan]
If you are not able to make it, make sure you inform the couple early so they can try to accomodate someone else. Or if you really end up informing them that you can't attend at last minute, then at least give a laisee to the couple to apologize for the late notice. Other than that, the laisee is still a wedding gift to the couple. You can give the laisee in advance or after. You may also ask a friend who is going to the wedding that day to help to pass the laisee to the couple.
Rule 7: You Can Choose Your Gift for Destination Weddings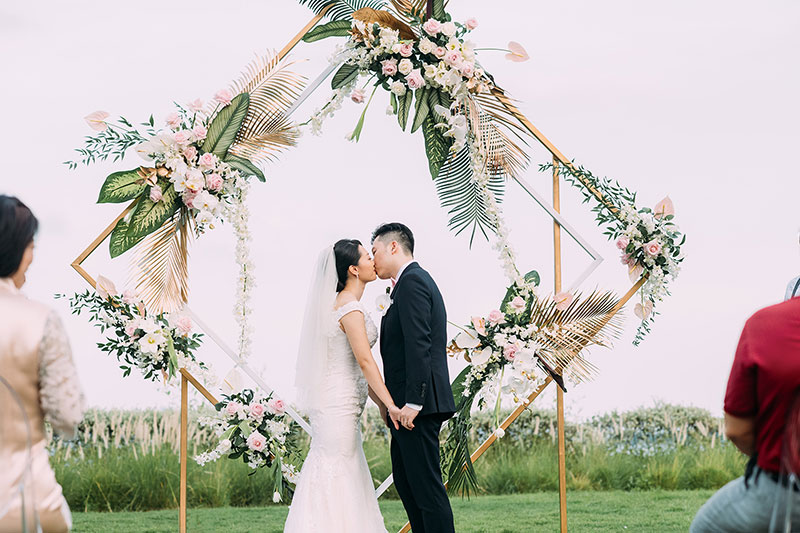 [From: An Intimate, Modern Tropical Garden Wedding / Photo: ittita Workspace Photography]
There are no special rules or customs for destination weddings because many factors come into play. You can choose to not prepare a laisee and in its place, give a wedding gift instead. Some couples will already be extra appreciative of you flying over for the wedding; they will not mind if they don't receive a laisee. But if you really want to give a gift, you can prepare a laisee with even just HK$500-1000.
Rule 8: Be Mindful of The Venue Type
Other than your relationship with the couple or the parents, one biggest factor is the venue type. The more luxurious the venue, the bigger the amount for the laisee.
Hotels usually cost a lot per head, so the laisee amount for a wedding that is held at a hotel will be bigger, usually around HK$1,500 and up per head, depending on the hotel grade. If the wedding venue is a 5-star luxury hotel like Conrad Hong Kong, JW Marriott Hotel Hong Kong and The Repulse Bay, the laisee should start from HK$1,500 and up. If the wedding venue is a 4-star hotel, a hotel in the Kowloon area like New World Millennium Hong Kong Hotel, or some other private country club, then the laisee should start at HK$1,200.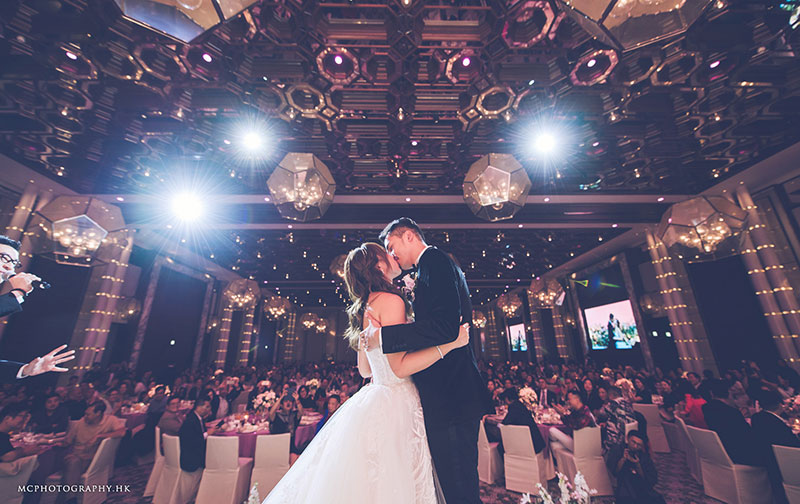 [From: This Wedding at Rosewood is Adorned with Elegant Gold Details / Photo: MC Photography]
Chinese restaurants are the most common type of venue for wedding receptions. The menu price is more affordable, therefore, the amount that is usually placed in the laisee is HK$1,000 and up per head.
Other than hotels and Chinese restaurants, many couples today choose to host intimate wedding lunch parties at western restaurants like Wooloomooloo Steakhouse. For wedding lunch banquets, the laisee should start from HK$800-1,200 per head.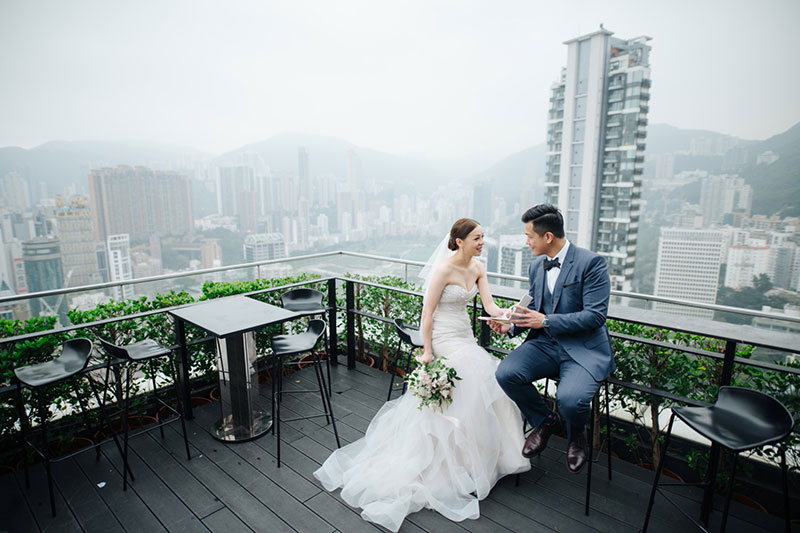 [From: An Intimate Rooftop Wedding at Wooloomooloo / Photo: Feel in the Blank]
Having a cocktail party is another new trend for Hong Kong weddings. It is usually held right after the wedding ceremony. It includes some wine and food served like a buffet. The laisee amount for this type of wedding reception should start from HK$700 per head.
Last but not least, here is the summary. Please note that this is for your reference. We know that prices for different venues vary a lot. To guests, these are the reference as a laisee starting point – if you can afford more, of course you can add more! To couples, if you would take these laisee as part of your budget, you can count these as an average laisee return, but you should still leave some room for buffer and not to 100% rely on this.
Please keep in mind that, he biggest factor behind to decide the amount is your relationship with the couple. So, how much laisee you want to give?