When it comes to the person (or team) what will be documenting the most special day in your life, you want to make sure you pick the right people for the job. How do you know who is the right person? What should you be looking out for when selecting a wedding photographer and videographer? In this article, you'll find out exactly what you need to pay attention to once you start canvassing potential photographers and videographers. Here goes.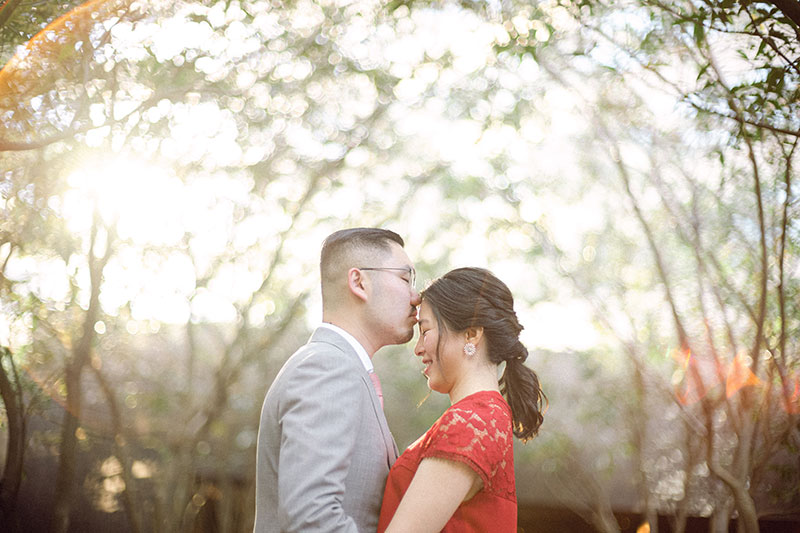 [From: Faith in Each Other Inspired This Couple To Proceed with Their Wedding During the Pandemic / Photo: Patrick Photography]
Let's start with the basics.
The first 5 things you should look at are: Training or education, experience, reviews from other brides and grooms, previous work samples, and equipment.
But beyond these technicalities, let's talk about other intangible qualities that you should look for. These qualities will set the vendor apart from everyone else and really count, especially since you want a picture perfect wedding day.
(1) Passion
Photography and videography are creative professions and passion is a vital quality to keep the work ethic quality aflame. A photographers and videographers who are passionate will also not settle for anything less–they will always want to create only the best photos for you.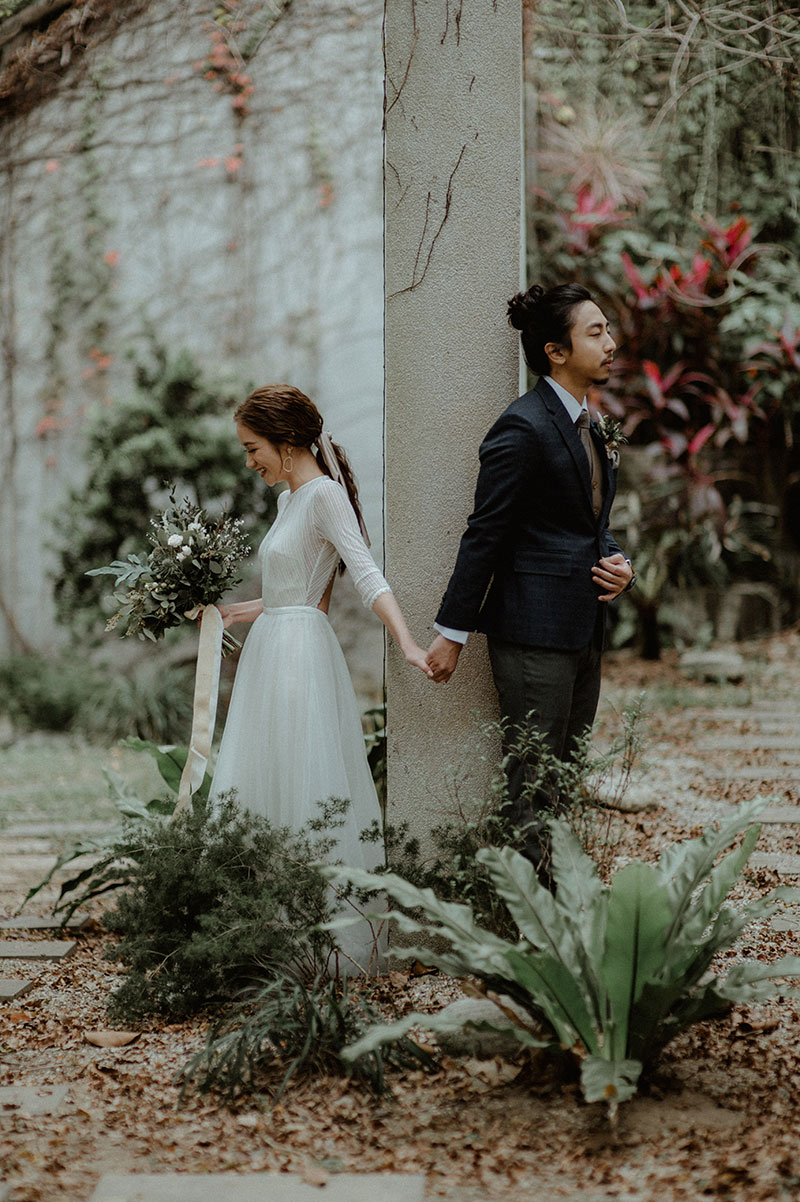 [From: A Rustic Garden Wedding with a Warm and Inviting Palette / Photo: GOOD DAY Photography]
(2) Detail-Oriented
When it comes to your photos, you want someone who will be very meticulous and detail-oriented. Why? Weddings are filled with the most intimate moments. You will want a photographer and videographer who has a very good eye and can catch all the fleeting moments of the day so you can look back at them later on.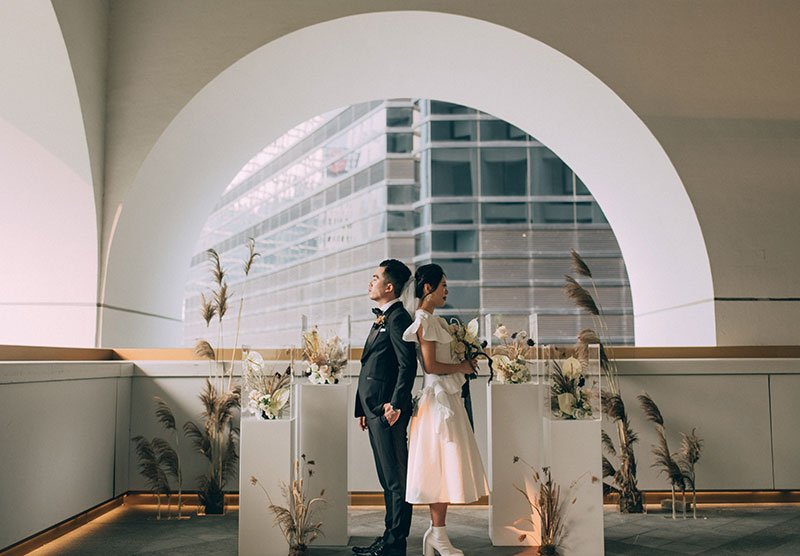 [From: A Fun and Quirky All-White Wedding at The Murray / Photo: Studio Oak]
(3) Punctual
Time is gold–cliché, but true. You want a photo and video team to be on time. Time lost results to crucial moments lost as well. Even after the day itself, you want someone who can deliver your photos and video footage at the agreed time. You can also think of punctuality as an indicator of respect. You want a team that will respect you and your wedding day.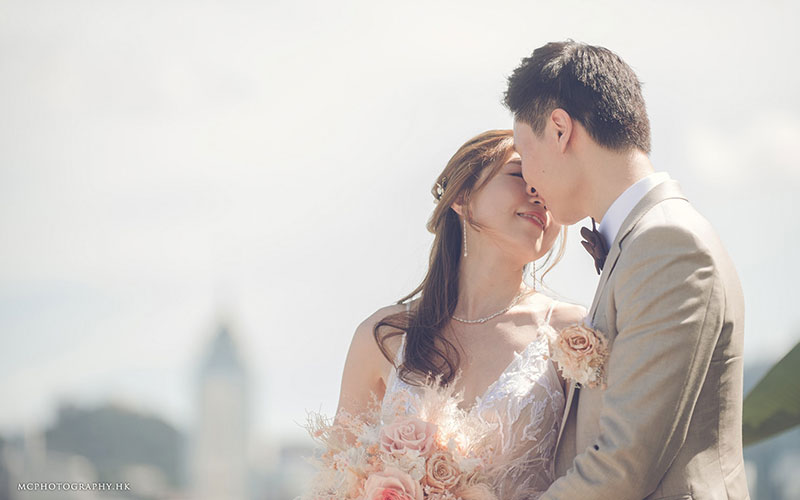 [From: This Couple Planned a Simple Outdoor Ceremony in a Month / Photo: MC Photography]
(4) Creative
Creativity is a critical quality that you should look out for. If you think about it, couples get married every week or even every day. Photographers and videographers shoot so many weddings, how can yours be different? Seek our vendors who are creative so they can change things up a little and come up with new ideas for your wedding.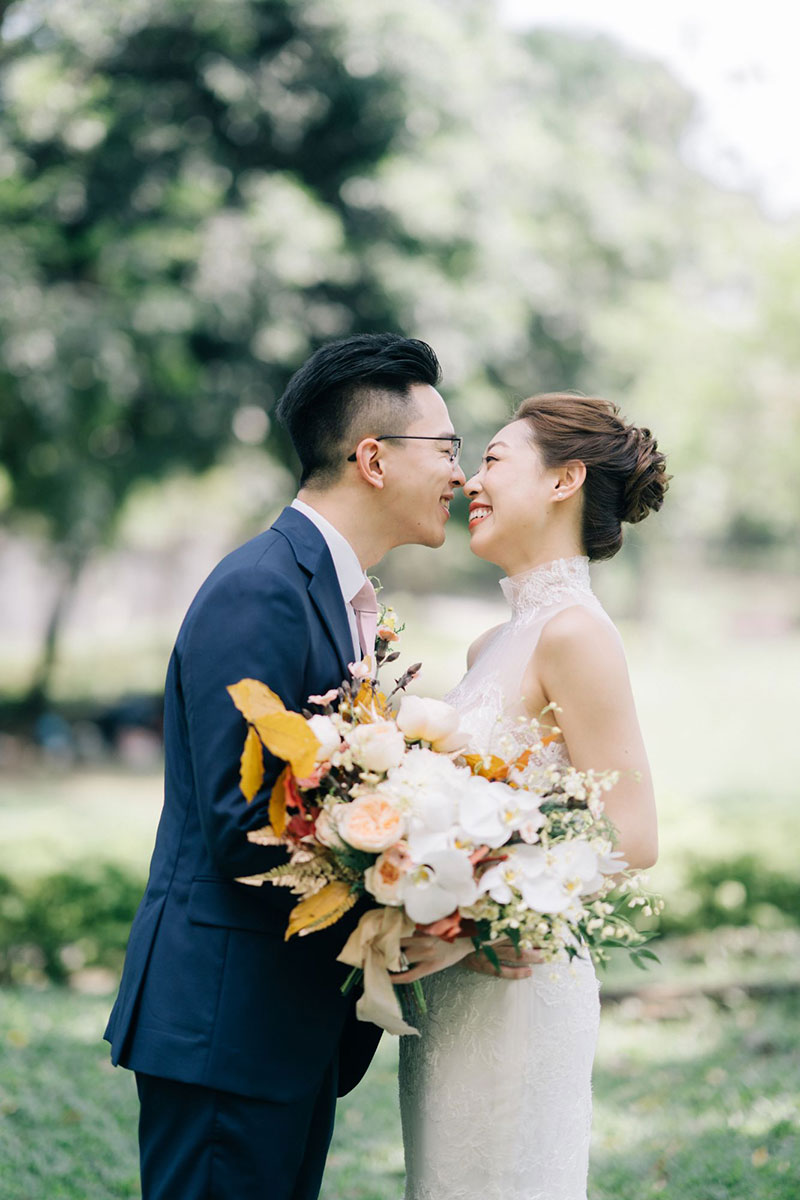 [From: This Bride Planned Two Weddings From Across the Globe and with a Tight Schedule / Photo: Derek Photography]
(5) Tech-Savvy
Of course, you want to hire someone who is tech-savvy and up-to-date will all the best equipment. Quality is key, so having the right tools to delivery quality photos and videos is vital. If you're not knowledgeable about the latest equipment, you can also do some research on your own too and then inquire when you're canvassing.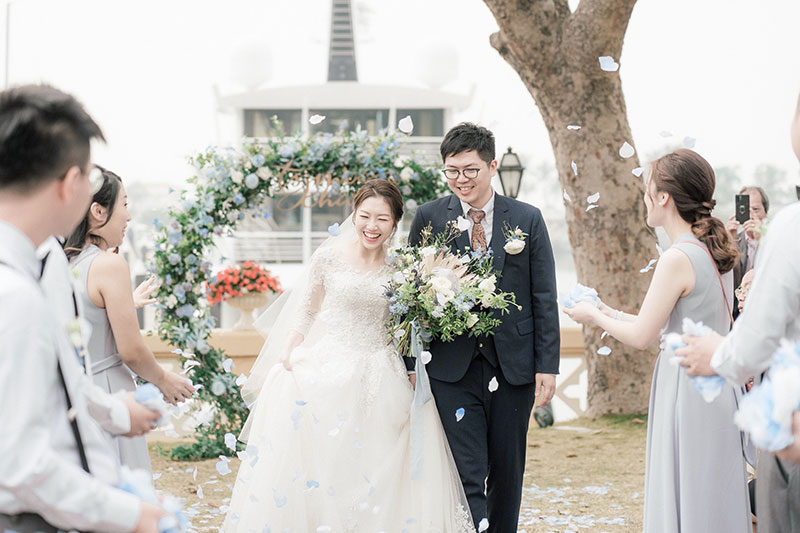 [From: A Sweet Wedding at The Hong Kong Gold Coast Yacht and Country Club / Photo: Angel Cheung Photography]
(6) Open
When planning your wedding vendors, you'll want work with vendors who are open to collaboration. You dream wedding is a joint effort between you and all your vendors, including your photographer and videographers. You want to be able to freely share ideas with them.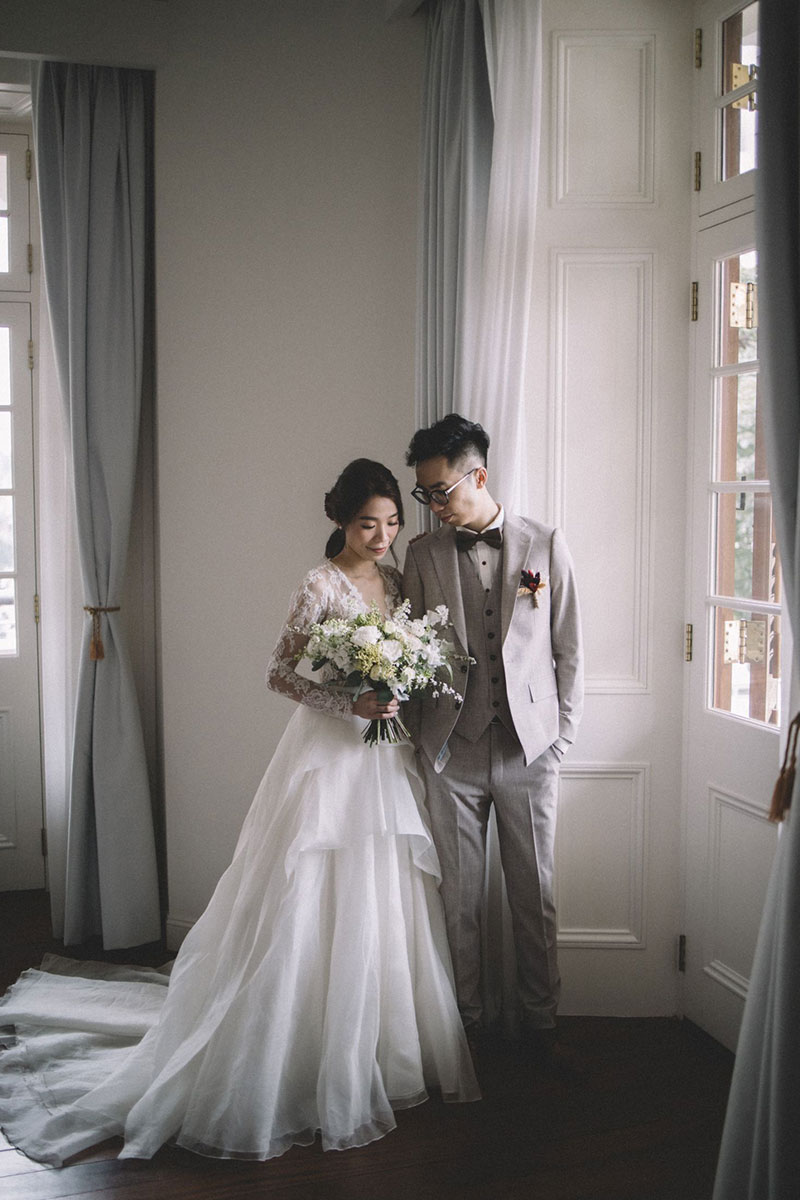 [From: Couple Shares How They Pulled Off an Intimate Wedding Amidst the COVID-19 Outbreak / Patrick Photography]
(7) Flexible
Even if you have a fool-proof wedding timeline, things can happen and you might have to adjust along the way. The same goes on the day of your wedding. Things don't always go as planned so you want to have a photographer and videographer who can easily maneuver around all the changes that may happen any time.
(8) Respectful
Finally, seek out a photo and video team that is respectful, not only to you but towards other vendors, too. You want to hire a team player because if anything go wrong, your vendors are the ones who will need to work together to adjust and mend the situation for you. Mutual respect among all the players in your wedding is very, very important.
Now that you know what to look out for, go and seek out someone who you know possesses all these! If you need more help narrowing down your wedding vendors, you can also read this.