At about a week before your wedding, it will be time for you to start pampering yourself in preparation for the Big Day! These last few days are the most exciting (sometimes stressful), and you'll need to start treatments that will relax you. Time to get your hair color retouched, to have that massage you've been wanting since forever, and, of course, time to get your nails all set! Speaking of nails, have you already found the right nail polish color for your wedding day? Well, we've already done some homework for you! We went around Harbour City and selected 8 perfect shades that you can wear at your wedding.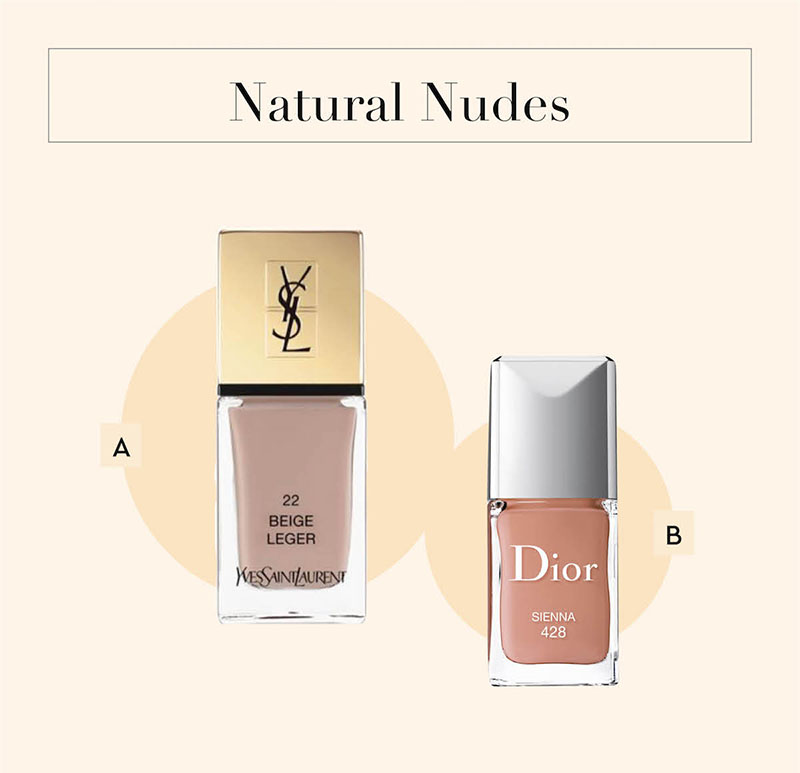 This shade from YSL is a very fresh nude tone. If you're looking for a very natural-looking color, this is it!
 A deeper shade of nude with a brownish tone, this classic color is also a great choice! It has a darker finish but still looks natural.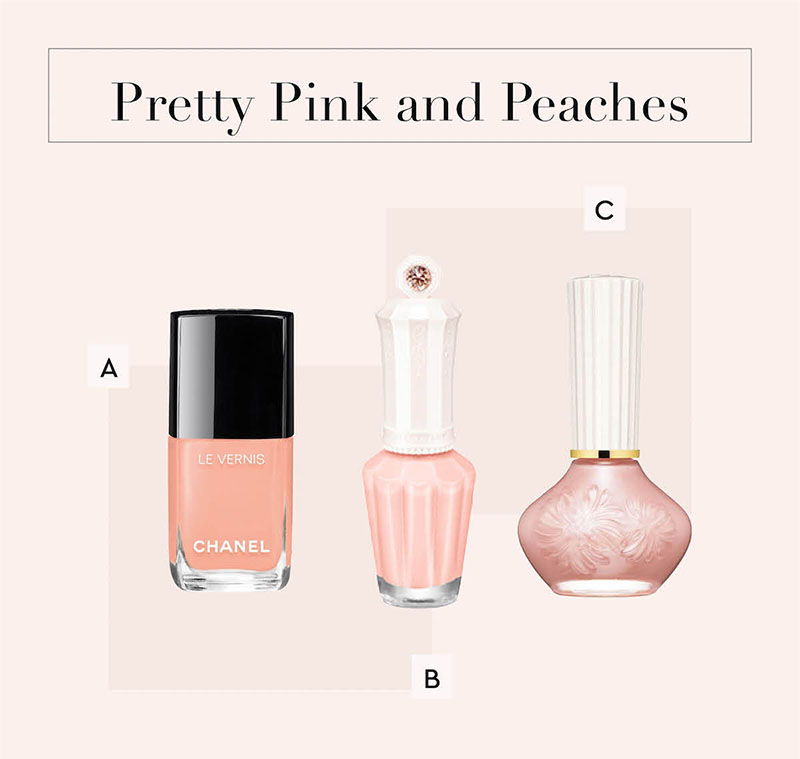 Chanel's Spring 2017 Le Vernis in the shade 568 Tulle is feminine mix of blush, peach, and pink. This sweet color is surely a perfect fit for any dainty wedding gown!
This Fruit Milk Tea collection by Jill Stuart will drive you nuts with all the pretty colors. But for brides specifically, grab this coral pink shade, likened to peach milk tea. It's a classic hue that comes in a clean, non-pearl finish.
 On the other hand, for those who do love a pearl finish , this might just be for you! Paul &  Joe's beaute polish in 27 Pink Pearl is a delicate shade in a light pink base with a hint of peach, and a pearl finish.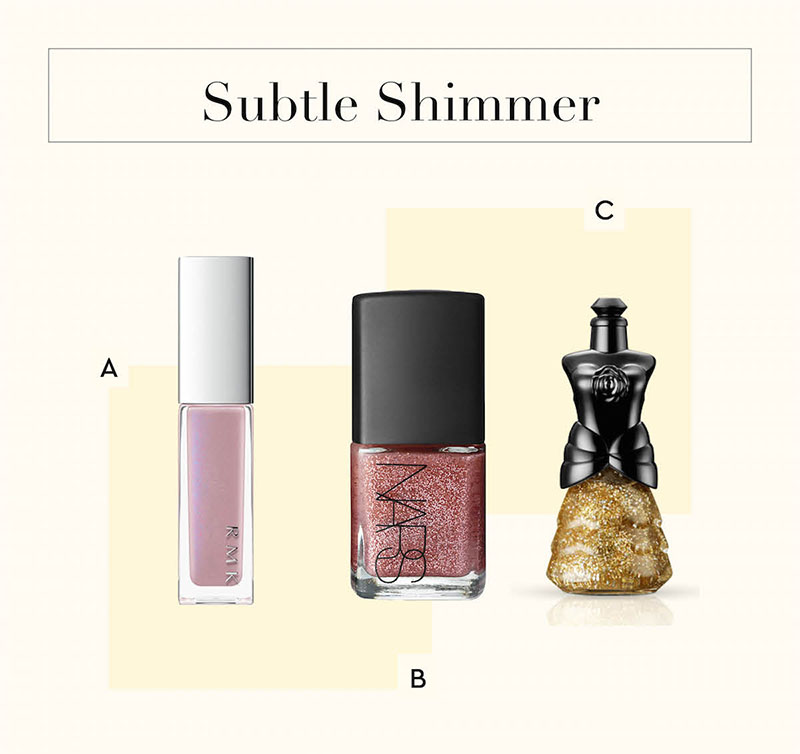 Here's a chic shade with a hint of fun! This color by RMK is mix of pink and lavender with a subtle shimmery finish.
Don't be deceived by the color of this nail polish by NARS. When it's in the bottle, it looks a little dark but when applied, it comes out as a sheer mix of berry pink with glitters. This color looks really stylish, by the way!
Of course, we had to include something on the gold side! This shade by Anna Sui is a gold gradient color that gives an air of subtle glam and sophistication while still looking elegant.
There you have it–an array some of the best shades for your wedding day! From natural-looking nudes to subtle glitter glam, take your pick here and head over to Harbour City to buy it A.S.A.P.