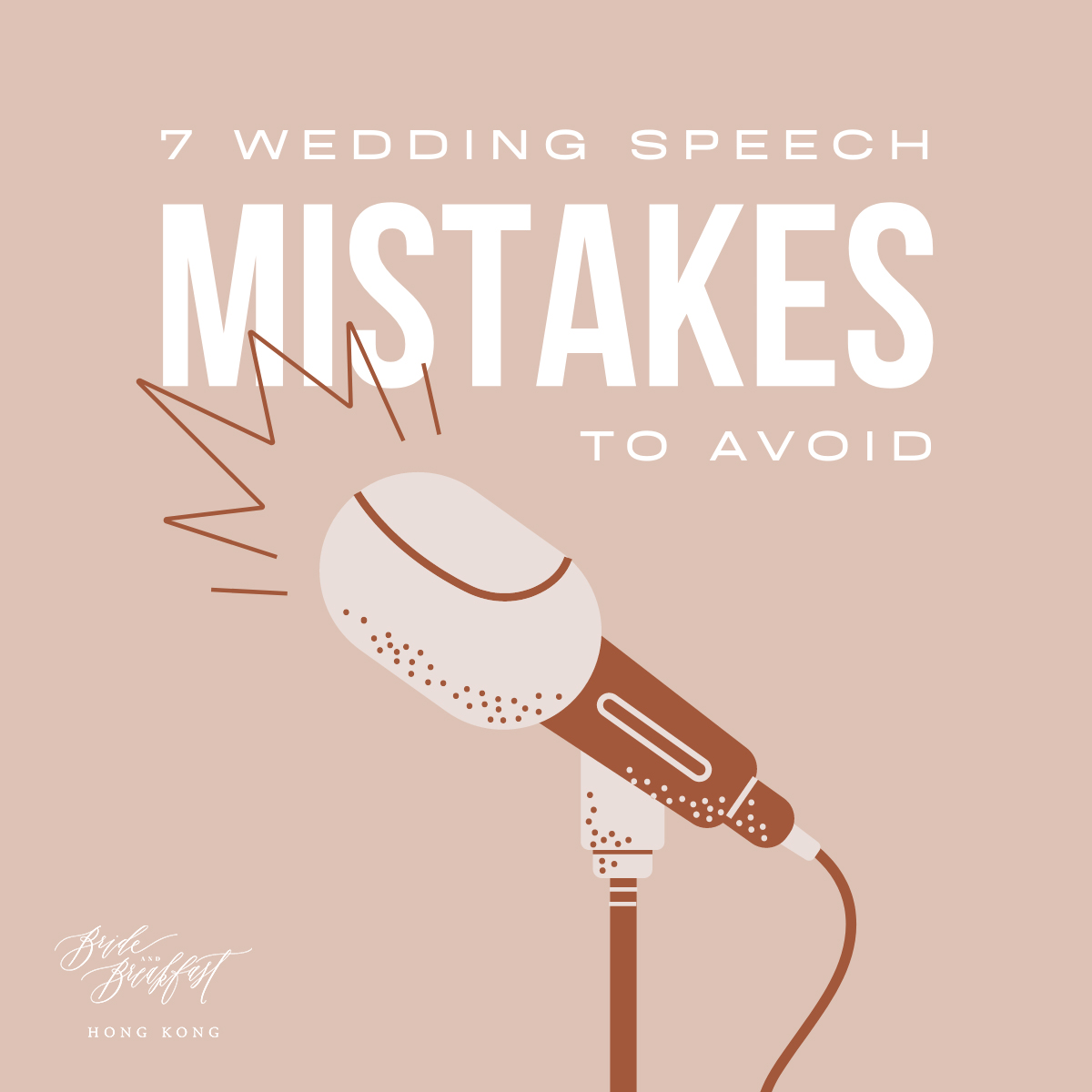 For all the best men and bridesmaids out there, how prepared are you for your wedding speech? If you're assigned to deliver a speech during a wedding, you probably already feel the pressure to deliver and unforgettable and entertaining speech. Before even going into the tips on how to make your speech memorable, let's start with the basics. Here are the most common wedding speech mistakes you need to avoid. Read up now so you're 100% ready and confident the moment you get up on stage and hold the mic!
(1) Mixing Up A Speech with a Toast
What's the difference, you might ask? A toast is generally shorter and is more of a quick message about your wishes for the bride and groom. On the other hand, a speech is longer and includes anecdotes and more information about the couple. Some speeches also end with a toast, with the Best Man or Maid of Honor concluding the speech with well wishes and blessings. To be sure, you can ask the couple of their preferred format so you know exactly what to prepare.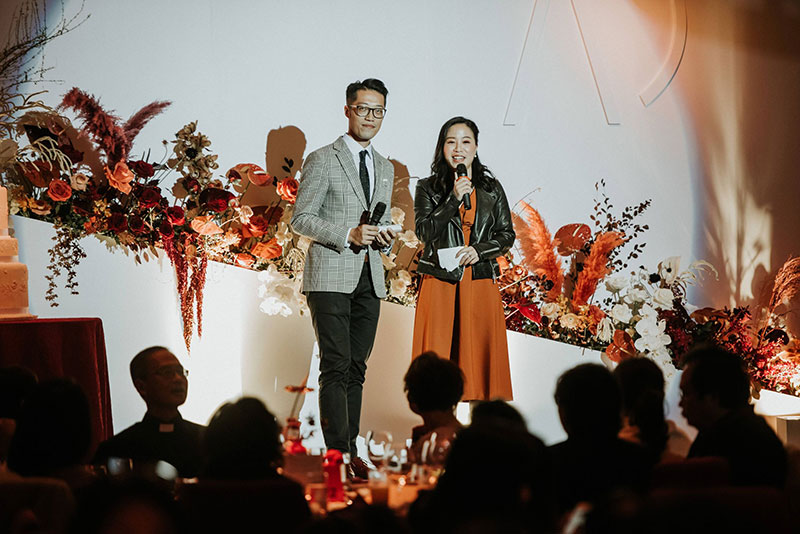 [From: Bold Colors Made This Hotel Wedding an Extra Romantic Celebration / Photo: Jeff Lee Pictures]
(2) Reading Solely from Your Phone
When you deliver your speech, avoid keeping your eyes glued to your phone. It's okay to write your speech down and have them with you, but instead of reading straight from your phone. Instead, practice your speech so you can deliver it while looking at the audience. Making eye contact with them will help get their attention and engagement.
(3) Skipping Practice

Eventually, you'll want to look at your phone and notes only as needed. However, this is only possible with ample practice. The more your practice, the more you'll be able to deliver your speech naturally, without having to read every few seconds. Without enough practice, you're also more likely to forget parts of your speech. You might end up committing the mistake previously mentioned.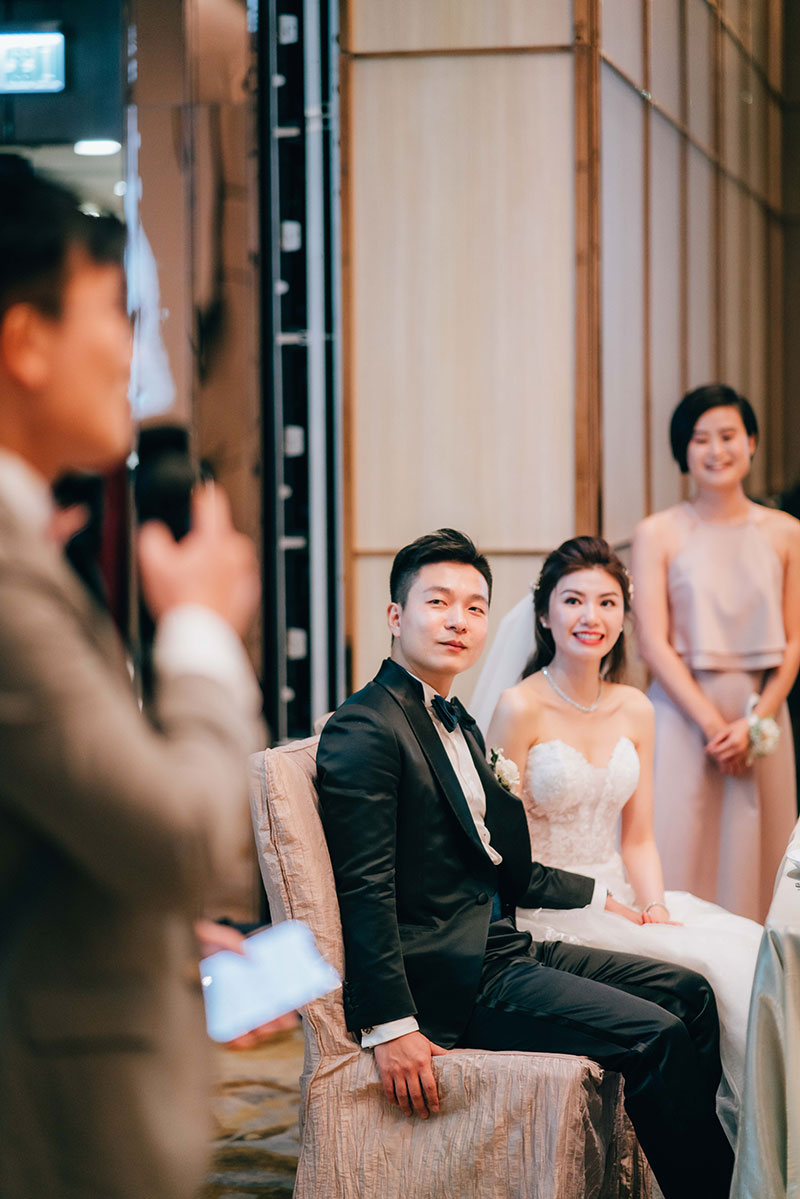 [From: Endless Laughter and Tears of Joy Fill This Wedding at The Ritz Carlton, Hong Kong / Photo: Loaf Photography]
(4) Dragging the Speech On and On
When you forget parts of your speech and end up scrambling through the notes in your phone, you will likely also end up dragging the speech. You'll find yourself trying to get back on track or trying to carry on extemporaneously without a clear direction of where the rest of your speech is headed. Whichever of the two happens, the speech will drag on until who knows when!
(5) Roasting the Couple
A wedding speech is not supposed to put the couple on the spot, so keep embarrassing memories out of your wedding speech. You can add funny stories about the bride and groom, but keep in mind that the goal of your speech is to highlight the best parts of their relationship and love, not the cringe-worth moments, no matter how funny or entertaining these may seem. If you're not sure whether something is too embarrassing to mention, you can ask the couple first.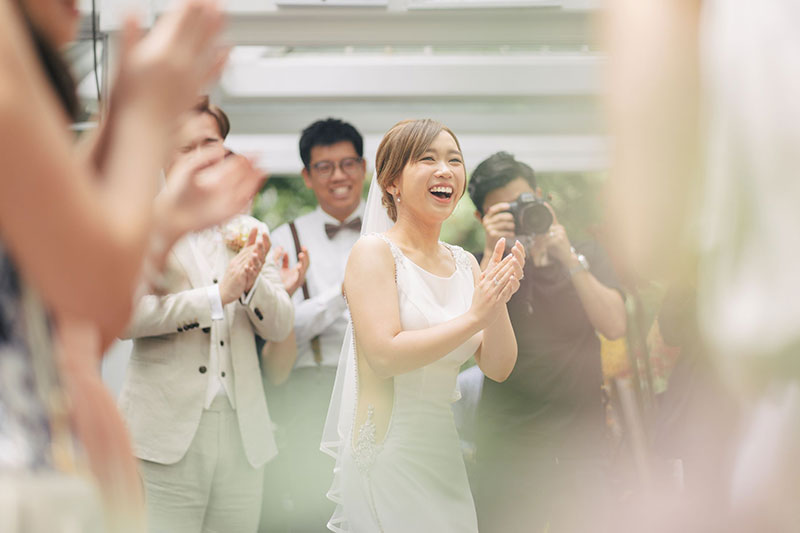 [From: A Romantic Glass House Wedding at Crown Wine Cellars / Photo: The Hour Gallery]
(6) Including Inside Jokes
When preparing any speech, you always have to have your audience in mind. How can you best get your message across given the people who will be listening to you. This same rule applies to wedding speeches. With this in mind, inside jokes will not be relatable to everyone at the wedding. Only those involved will relate to these jokes so adding these to your wedding speech does not really help.
(7) Addressing Only One Person
You may be close to only the bride or the groom, but your wedding speech should not only address one or the other. The wedding is a union of two people, therefore your message should include them both. You can highlight more experiences about either the bride or groom, but do add what you can about the other person. Here are some talk points you can include:
The first time you met the other person
The other person's positive impact on your friend
Fond memories you shared with the couple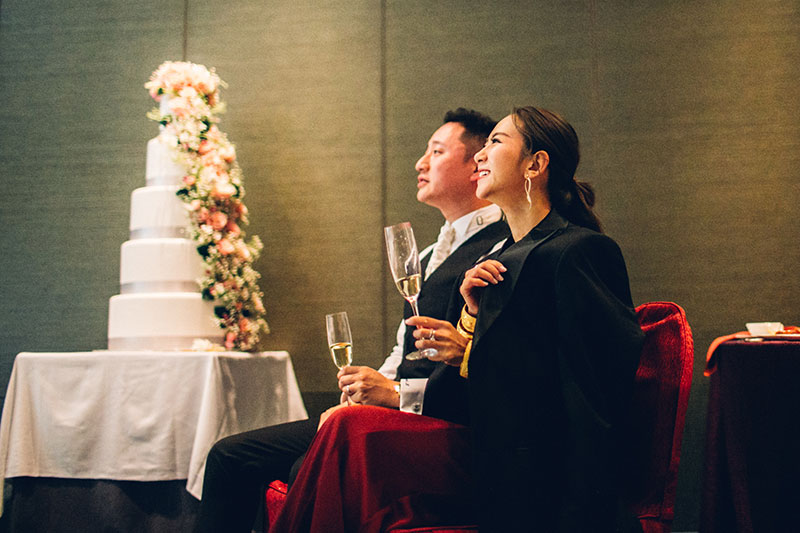 [From: An Elegant Traditional Wedding at The Murray and The Park Lane Hong Kong / Photo: Binc Photography]
How that you know what to avoid, go ahead and start writing your wedding speech. If in case you still need more guidance read these other helpful articles.