[From: This Couple Had a Facebook Live Stream So All Their Guests Could Still Attend Their Wedding / Photo: Paul Wong Fine Art Photography]
The COVID-19 pandemic is truly changing the world. We have to adjust the way we live our daily lives and interact with others. Likewise, weddings are also evolving. With government restriction at play and with everyone's health and safety on the line, couples who are planning their wedding now need to adjust their plans. But don't feel disheartened! You CAN still have a wonderful wedding day despite the current situation. All you need to do is be flexible and open to change. To help you figure out what you need to do, read on for 7 wedding changes brought about by the COVID-19 pandemic.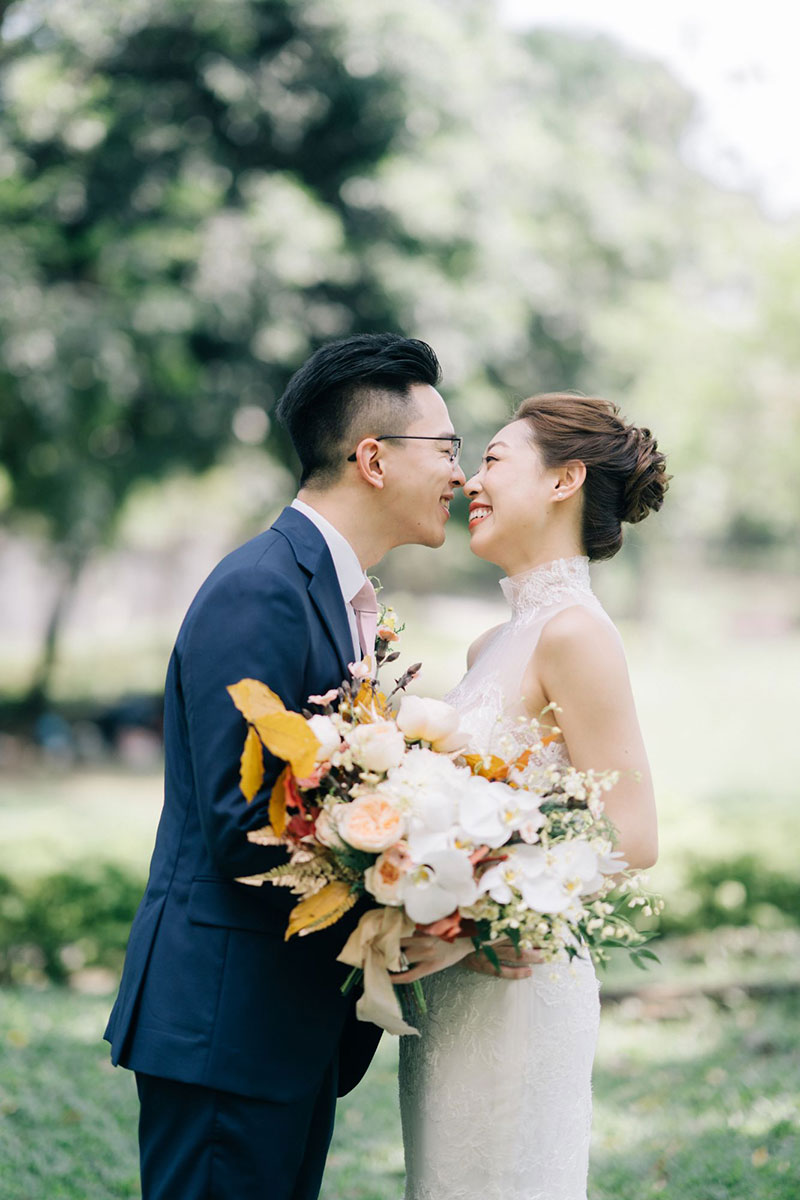 [From: This Bride Planned Two Weddings From Across the Globe and with a Tight Schedule / Photo: Derek Photography]
(1) Adjusting to #stayhome indoor pre-wedding photo sessions.
Since going out means risking the chances of catching the virus, couples have been considering pre-wedding shoots at home. It's not a bad idea at all! Think of the things you and your partner love to do at home and capture those moments. If you have pets, you can include them too.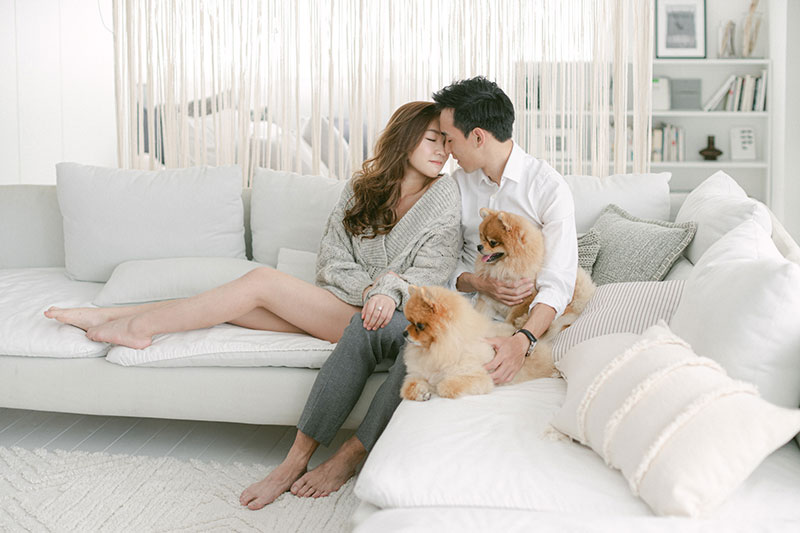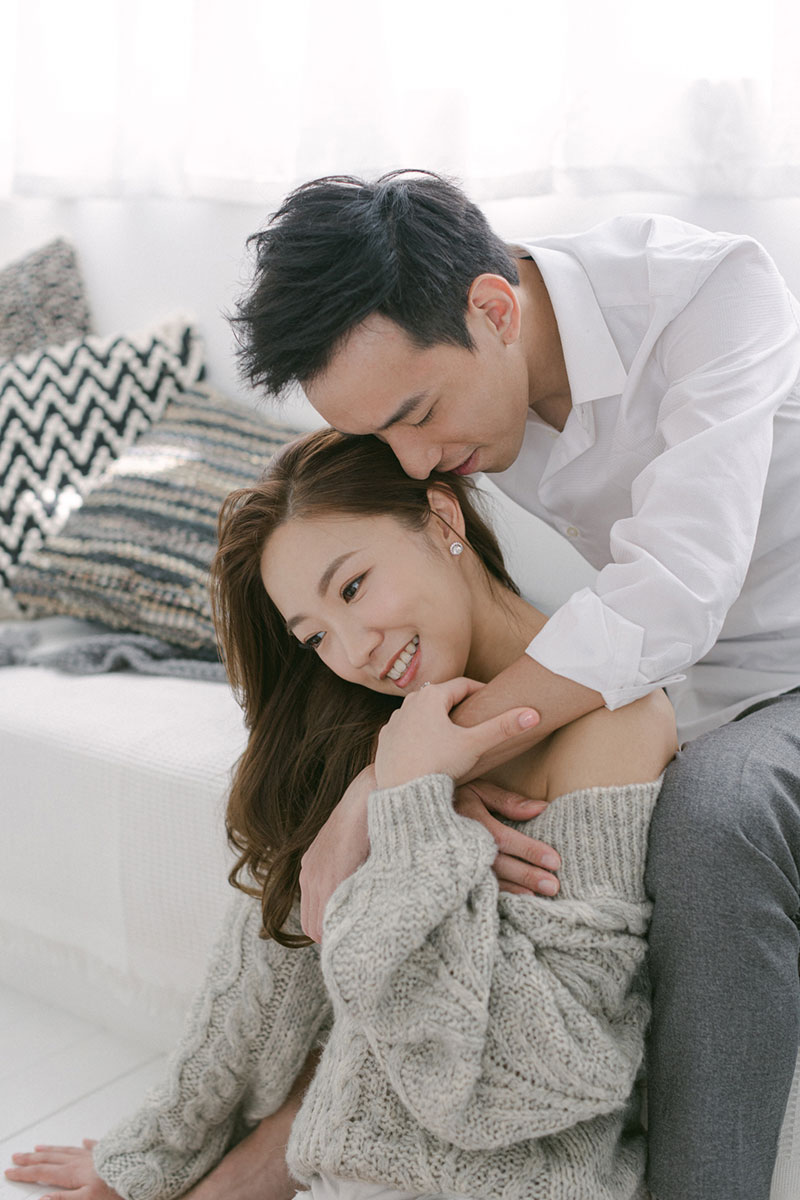 [From: This Pre-wedding Shoot Features The Couple's Adorable Pomeranian Dogs / Photo: Tammy Shun Photography]
(2) Shifting to more intimate gatherings.
Because of the restriction on the number of people allowed in public spaces, weddings are not shifting into more intimate gatherings. Guest lists are no longer up to the hundreds and only the closest family and friends can attend.
(3) Making creative guest experiences.
Precisely because a lot of guests are no longer able to attend weddings, brides and grooms have turned to creative ways to make guests feel like they're still part of the wedding day. This couple had a Facebook live stream for their wedding. You can also send local guests food to enjoy while watching your wedding. This will make them feel like they're enjoying the wedding meal with you.
[From: This Couple Had a Facebook Live Stream So All Their Guests Could Still Attend Their Wedding / Photo: Paul Wong Fine Art Photography]
(4) Making health and safety a top priority.
For couples who decide to push through with their wedding, taking extra healthy and safety precautions are a MUST–from mandatory masks, alcohol, extra care with spaced seating, and more. It's always better to be safe than sorry.
(5) Having the ceremony only.
In the recent weddings we've seen, couples have chosen to just push through with only the ceremony or civil wedding followed by a simple lunch gathering after. This way, everyone can still enjoy a delicious meal after the short ceremony. Wedding banquets have been pushed back to a later date. Hopefully, when all is well, all the guests who were originally part of the large guest list can still celebrate with brides and grooms.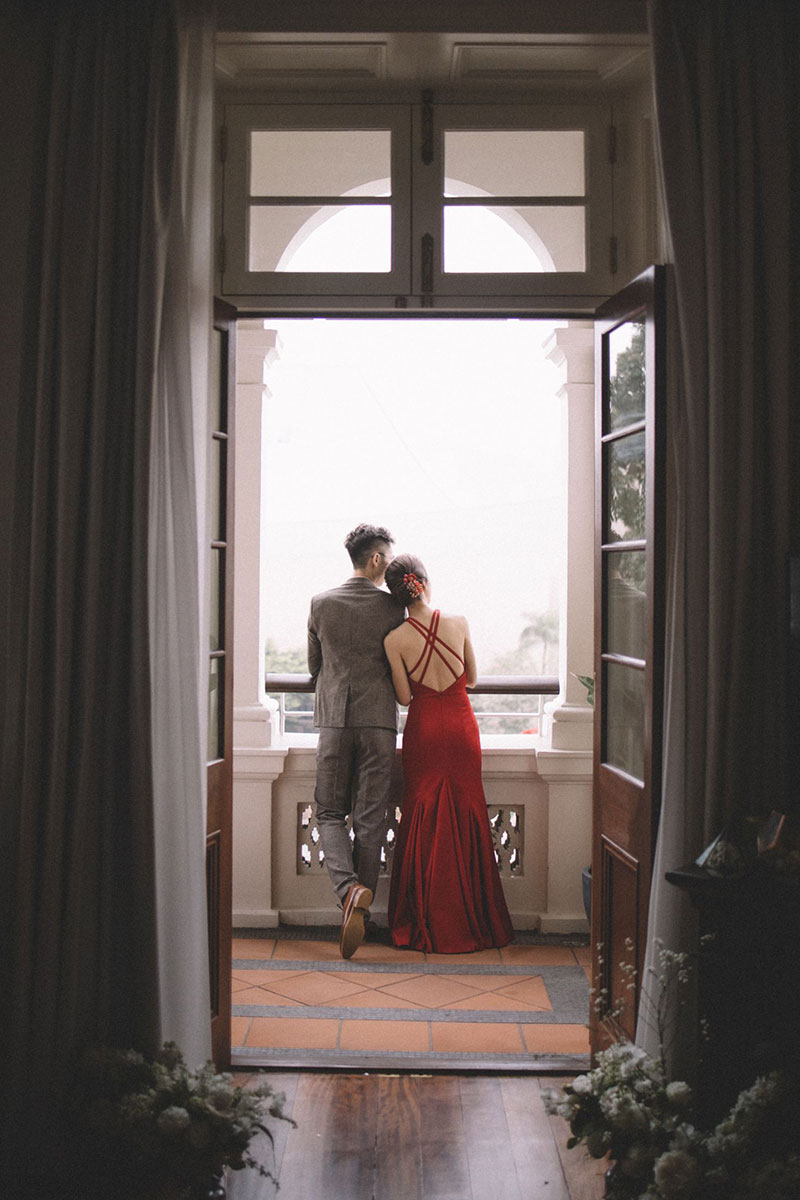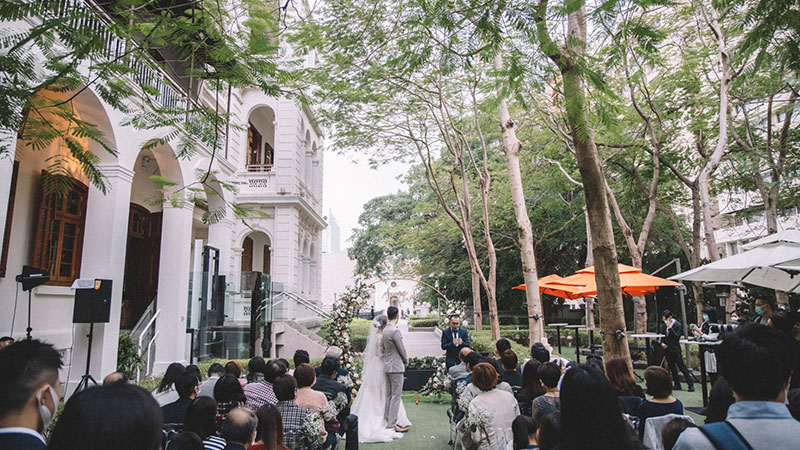 [From: Couple Shares How They Pulled Off an Intimate Wedding Amidst the COVID-19 Outbreak / Photos: Patrick Photography]
(6) Exploring restaurants and studios as venues.
Because guest lists are now down to 50 pax or even less, couples have been having their gatherings at restaurants or even smaller studios. These smaller venues lend intimate settings for the smaller guest count.
(7) Simplifying wedding programs.
Because of the switch to intimate gatherings, wedding programs have also evolved and become simpler–there are less performances, games, etc. Instead, couples now spend more time mingling with guests and just enjoying the time to wed despite the challenging times. If you think about it, doesn't this make weddings even more meaningful?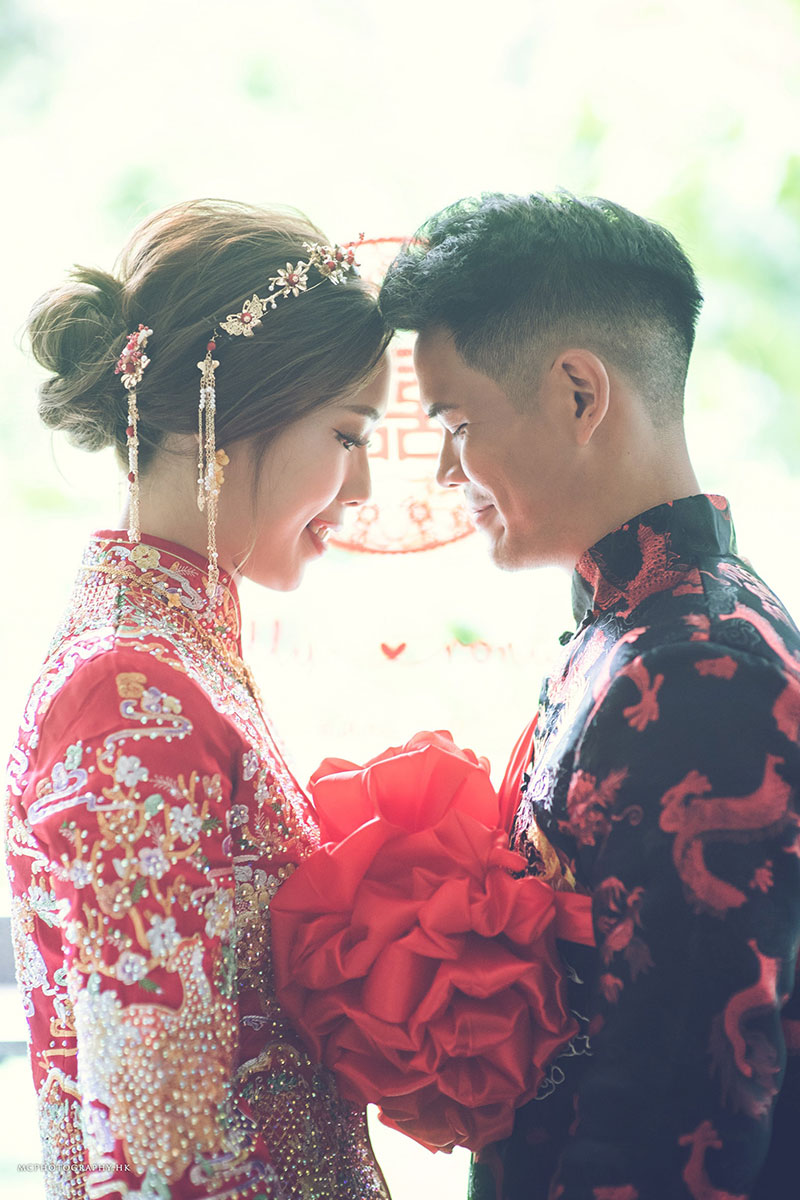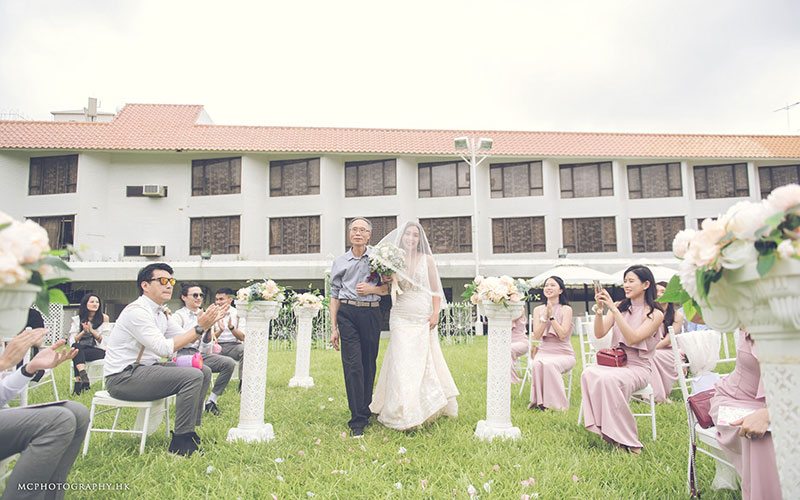 [From: Facing COVID-19 is Just The Beginning of The Many Challenges We Will Overcome Together, Says This Couple / Photos: MC Photography]
If you're pushing through with your wedding, we hope this sheds some light on the changes or adjustments you will need to make. For more inspiration from weddings that took place during the pandemic, click here.