If you're the kind of bride who wants a bridal look that's out of the ordinary, a splash of color is enough to make your all-white ensemble a tad bit more playful. In this feature, we listed out 7 ways you can turn up your wedding look with color. From something subtle yet still eye catching, to a surprising pop of color, we're sure there's something here for you!
(1) Non-white Wedding Dress
For those who are all for non-conventional wedding looks, a pastel dress or a smoked dress will truly make your entrance on the aisle a hit.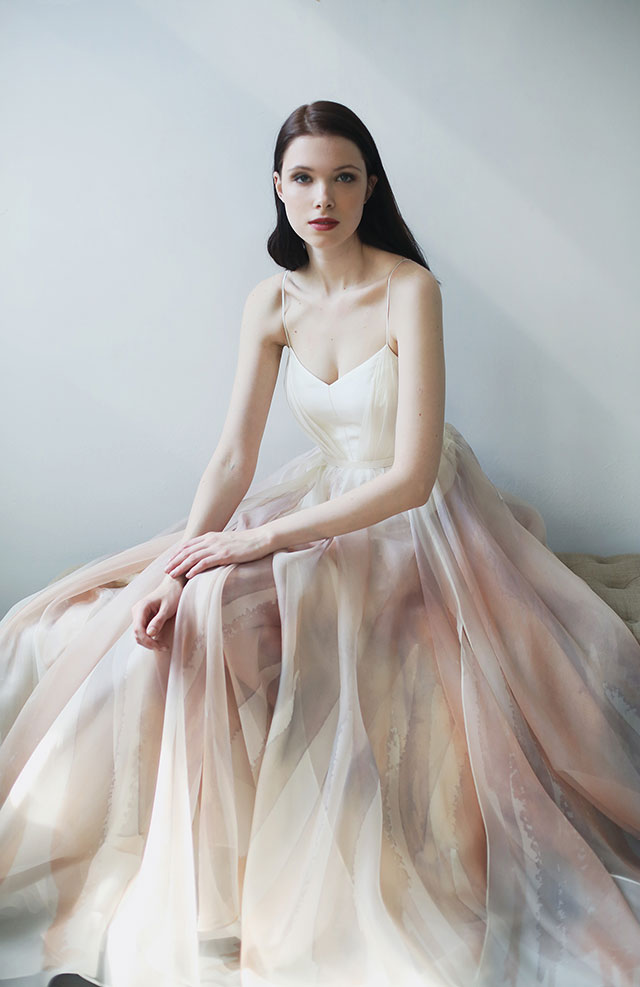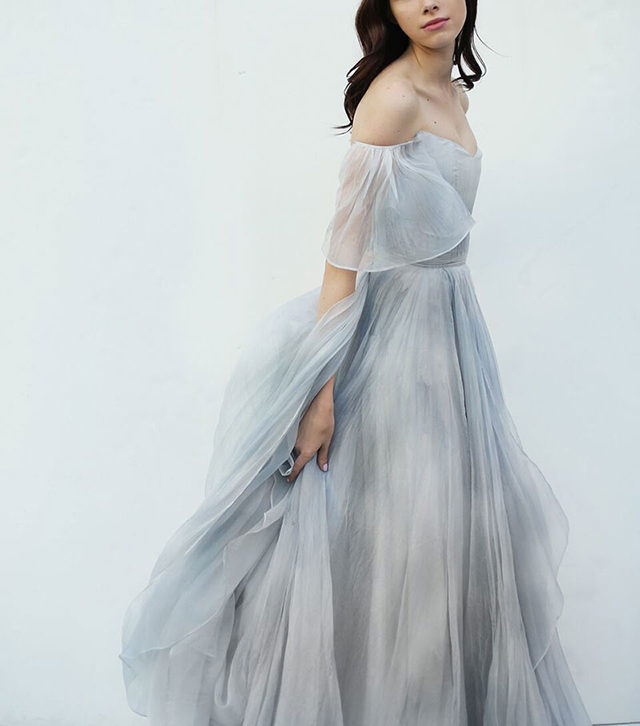 [Dresses from: Leanne Marshall]
See more dresses like this here: 25 Pastel Colored Wedding Dresses for an Extra Dreamy Bridal Look
(2) Colored Veil
If not your dress, a pastel or colored veil will also be quite the surprise, don't you think?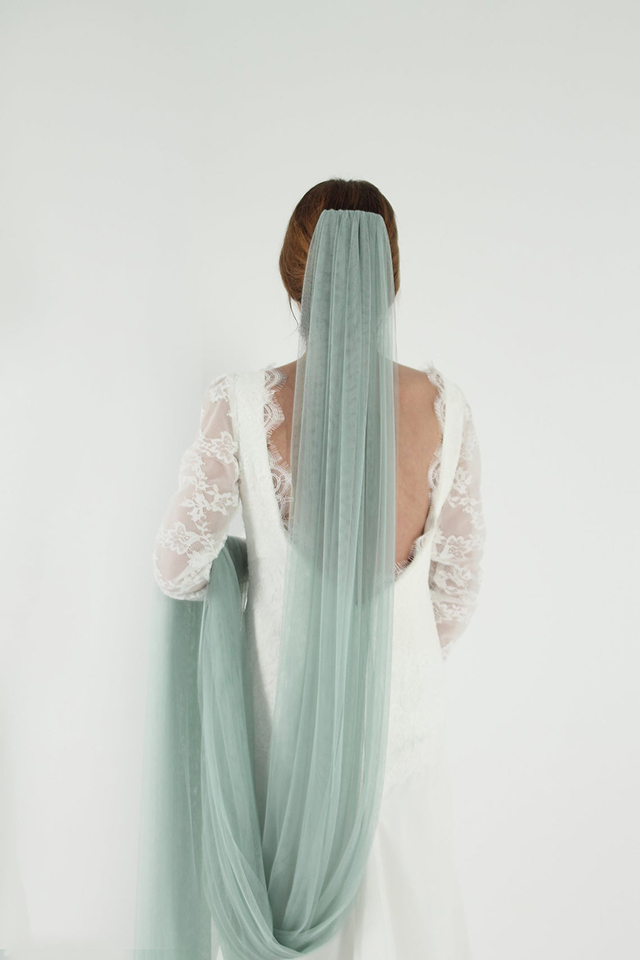 [From: Velosdecolor via Etsy]
Another way you can add color to your veil is by adding colorful floral appliqué towards the base. Here's a lovely example.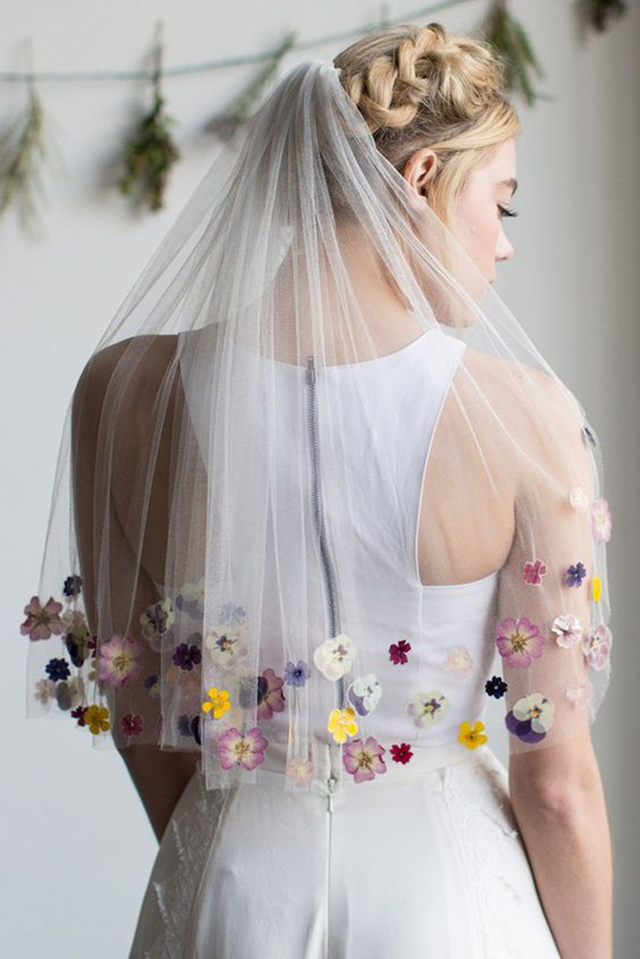 [From: Wedding Forward / Veil by: Ann Marie Faulkner]
(3) Flower Crown
Flower crowns are beautiful hair accessories that add an extra dimension to your wedding look. They're also versatile because you can go for vibrant flowers or a more subdued look like this one–the bride used a combination of greenery and white flowers.
[From: A Garden And Grassland Engagement with Dreamy Florals / Photo: Lukas Chan Photo Lab]
Here's a pastel flower crown that's especially fitting for a bohemian wedding look.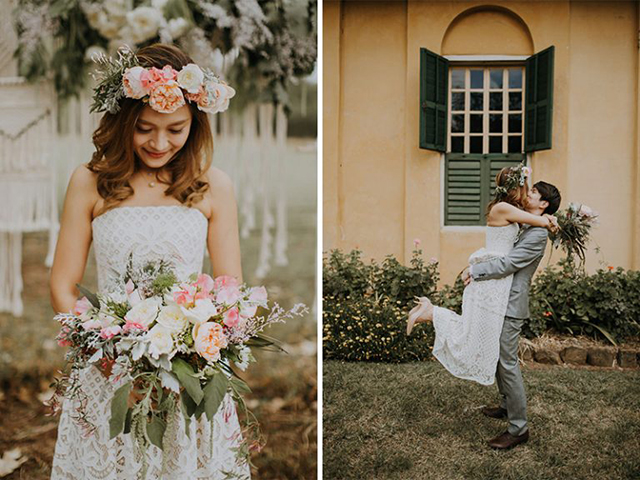 [From: A Romantic Bohemian Engagement in the Australian Outdoors / Photo: Wedding Gallery Studio]
In contrast, here's an example of going for a flower crown that's really bright.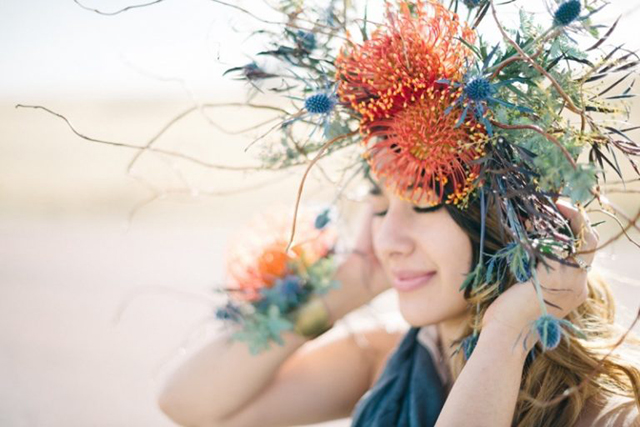 [From: We're in Love with These Beautiful Autumn Color Palettes! / Photo: Bella Mint Photography]
Look at some more flower crown styles: 5 Gorgeous Flower Crown Styles That Make Perfect Wedding Hair Accessories
(4) Statement Jewellery
Go for dazzling gold jewellery or even bright colored gem stones so your accessories make a statement. Ruby, sapphire, garnet–think about how these will shine along with your white dress!
[From: Nail An Elegant Bridal Look with These Gorgeous Handcrafted Accessories / Accessories by: Down the Aisle Atelier]
Another example for statement jewellery is this baby pink crown. It will make you look like a princess at an instant!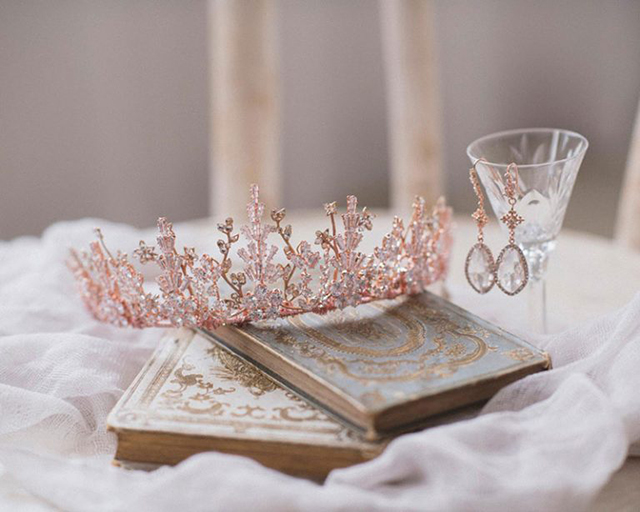 [From: Achieve an Elegant Wedding Look with Any of These 13 Bridal Accessories / Accessories by: Shmily Handmade Accessory]
We have more gorgeous statement accessories for you here:
(5) Shoes that Stand Out
Peek-a-boo from this bride's navy blue heels! Just like her, you can wear colored heels which peek out from time to time.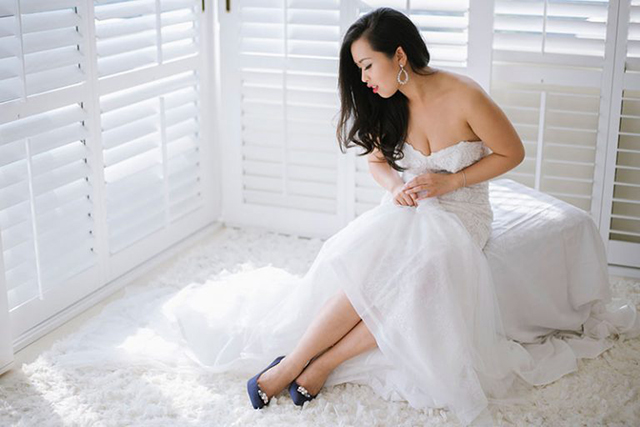 [From: This Couple's Dreamy Wedding Was Extra Intimate with Only 13 Guests! / Photo: Darin Images]
If navy blue is a little to dark for you, here's another option that's a extra chic–baby pink!
[From Inspiration Board: Rose Quartz and Serenity]
For more shoe inspiration, check these out:
(6) Fancy Clutch Bag
You can also bring a colorful or elaborate hand bag along with you. It will be a pretty accent piece especially after the ceremony, when you're mingling with guests.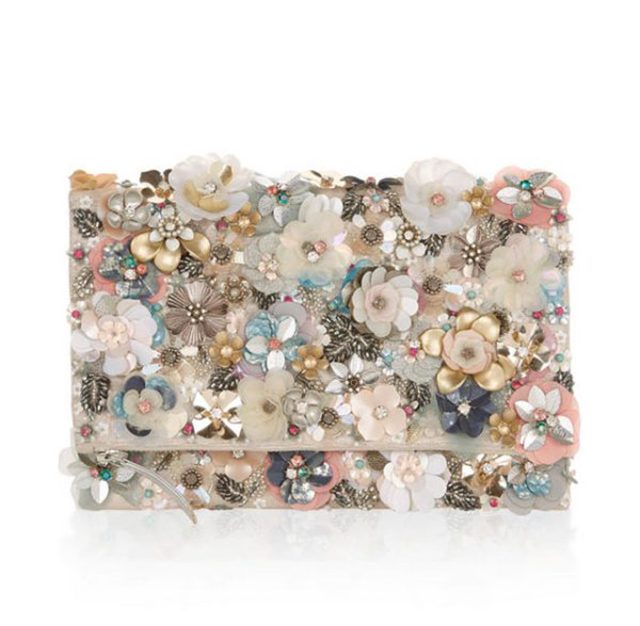 [From: Mujeryhoy]
[From: Pippa & Pearl]
Click here to find the perfect clutch bag for your wedding: 22 Chic Evening Bags for Your Wedding Day
(7) Velvet Ribbon
Aside from color, you can add texture, too. Velvet is a stunning fabric and if you use if sparingly–like as a ribbon for your bouquet or in your hair–it looks extra stylish!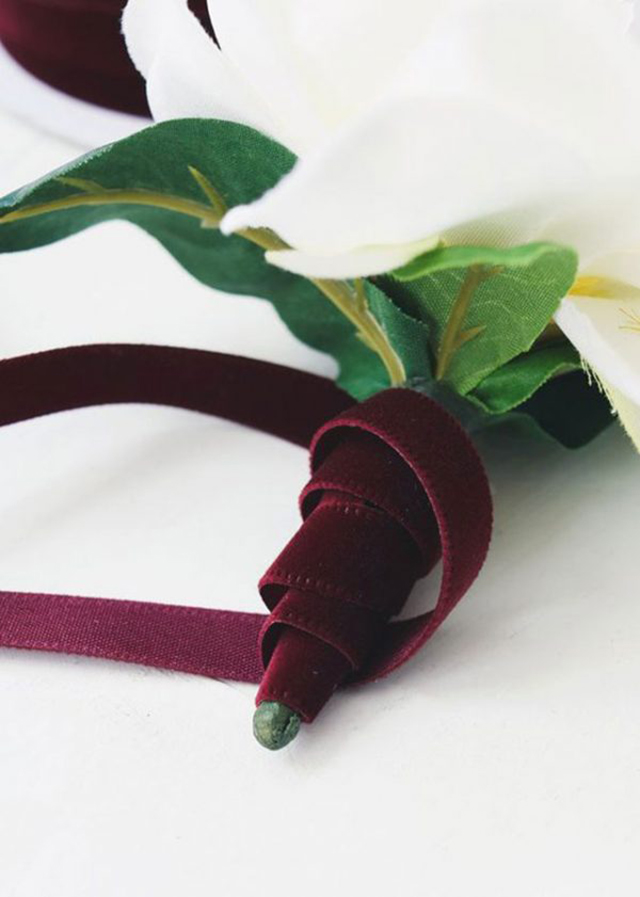 [Photo: Afloral]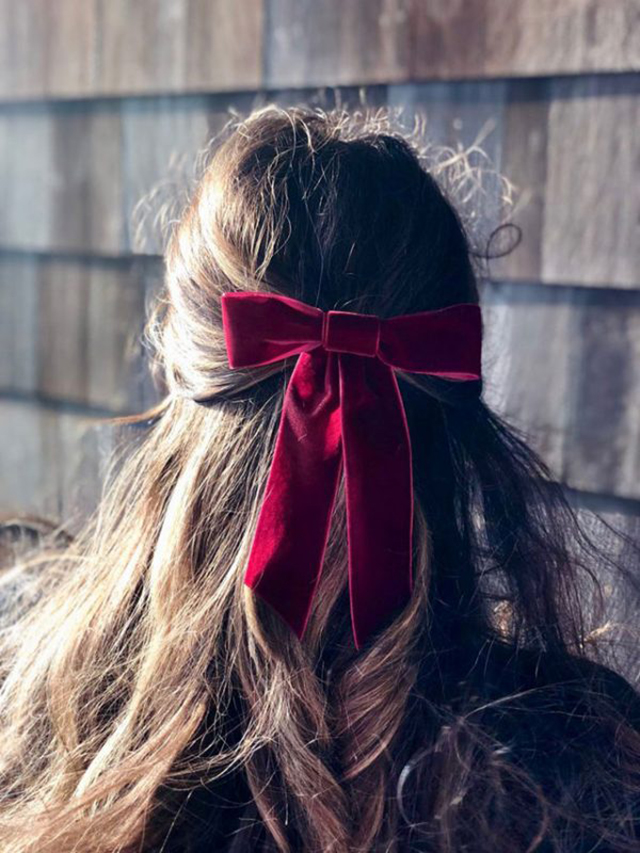 [Photo: Never Not Retro via Etsy]
If you're loving this velvet accent, see more ways to use velvet at your wedding here: 5 Red and Burgundy Velvet Accents at For An Extra Stylish Wedding