At the beginning of the reception, couples usually take the opportunity to express their gratitude. A Thank You speech is a great way to acknowledge all the people–vendors, family, and friends–who made your dream wedding day a reality. But what goes into a Thank You speech? How do you deliver one? Here are some helpful tips to guide you for your Thank You speech.
Who do you need to give thanks to?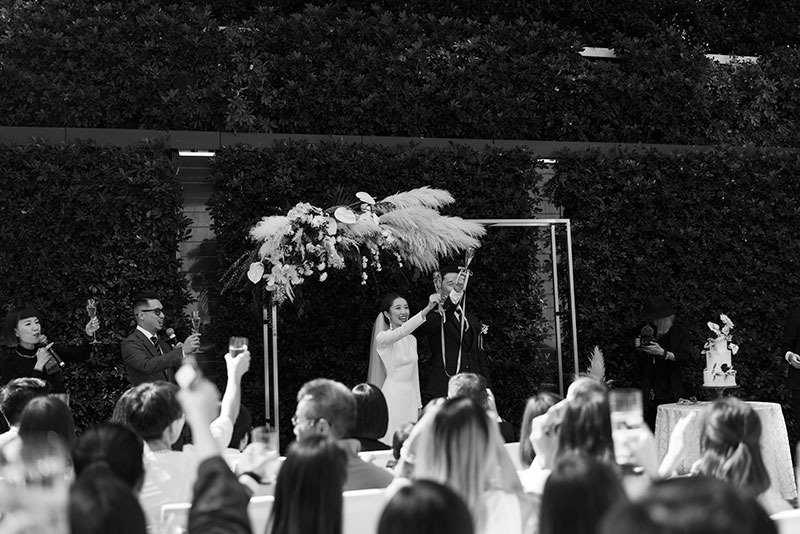 [From: A Modern Love Story at The Murray / Photo: Kay Lai Studio]
Here's a list of important people that are worth acknowledging in your speech.
Parents (usually your partner's parents first, then your own)
Guests from far far away countries
People that raised you
Siblings
People who helped you at different life milestones, for example, your boss or mentor, colleagues, friends
Wedding crew, all your vendors
Your partner!
You can re-arrange the order as you wish. In addition, can also look at your seating plan and give thanks to different groups.
Other than just 'Thanks', what else should I share?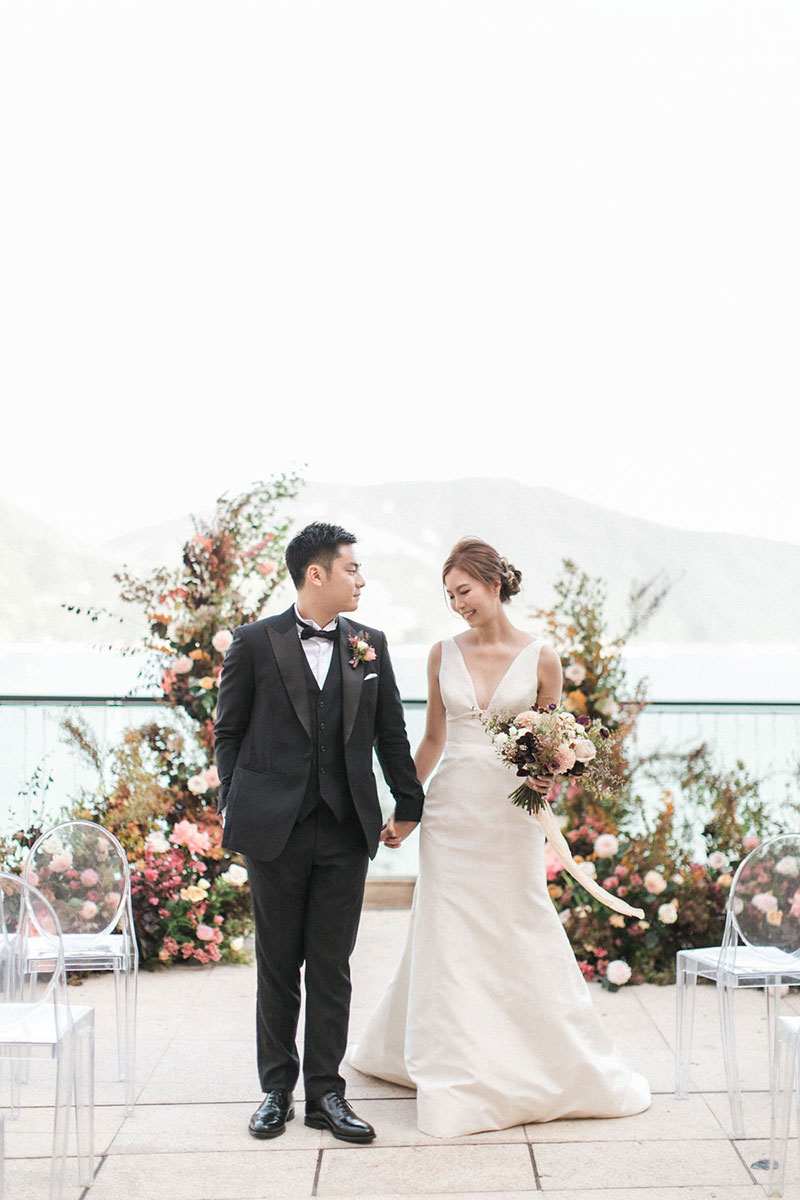 [From: This Teal and Blush Palette Made This Wedding at The American Club Extra Beautiful / Photo: Jada Poon Photography]
True, just saying "thank you" might sound boring to general guests that don't know much about you and your background. So to turn it up a little, you can share some insider stories, or some special memories with the different people you are thanking. Examples include childhood memories with parents, something special about one of your friends, or a short anecdotes about how you met the other half.
Should I prepare cheat sheet or note cards?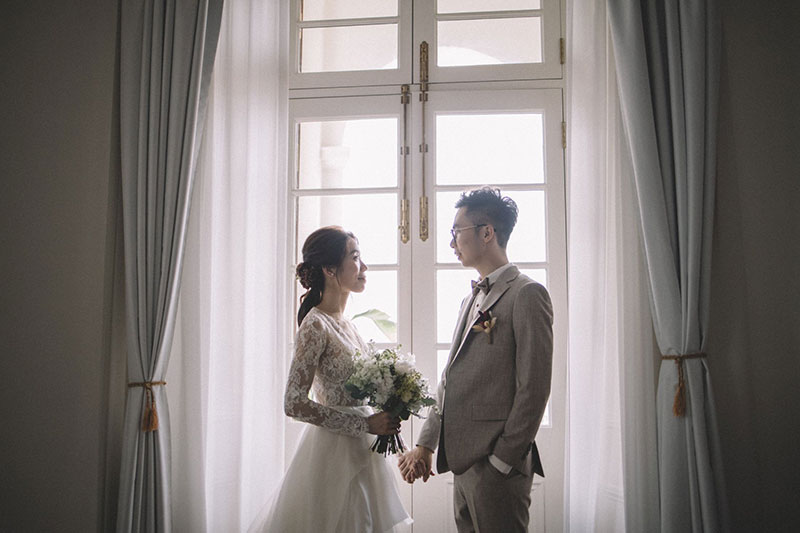 [From: Couple Shares How They Pulled Off an Intimate Wedding Amidst the COVID-19 Outbreak / Photo: Patrick Photography]
The ideal is for you to remember everything, but this is not easy, especially when you are nervous. Do have a cheat sheet on hand in case you forget your speech. For your cheat sheet, keep the notes short–bullet points on your phone or a small piece of paper will suffice. Only look at it when you forget what to say next. Don't stress too much on the flow. Relax and look at your guests. They are all here for you and seeing them may help you recall what you intended to say.
What should I refrain from saying?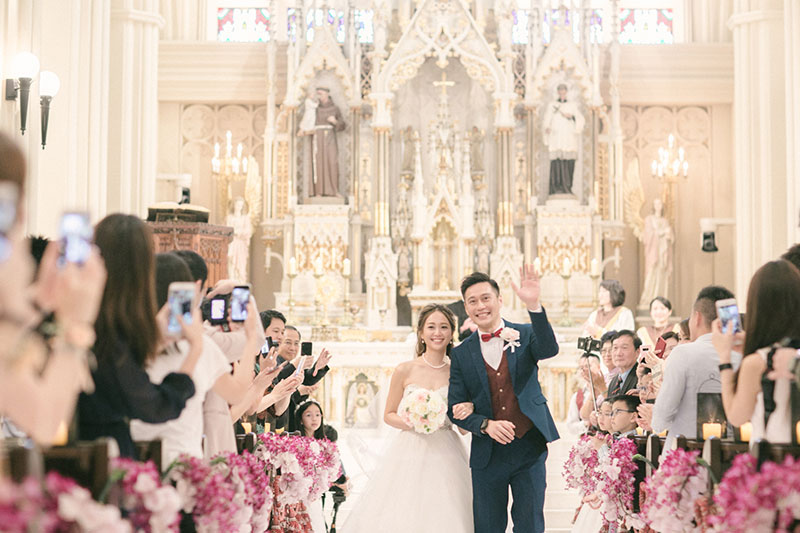 [From: A Love Story in Full Bloom in Fukuoka, Japan / Photo: Belle & Olive]
No matter what your background or history, don't mention anything negative. You should never say these in front of all your guests, even if meant as a joke! Only say positive things. Be generous, be mature, and keep the negativity away from your speech and from your wedding.
Can I just walk up to the stage and give an extemporaneous speech?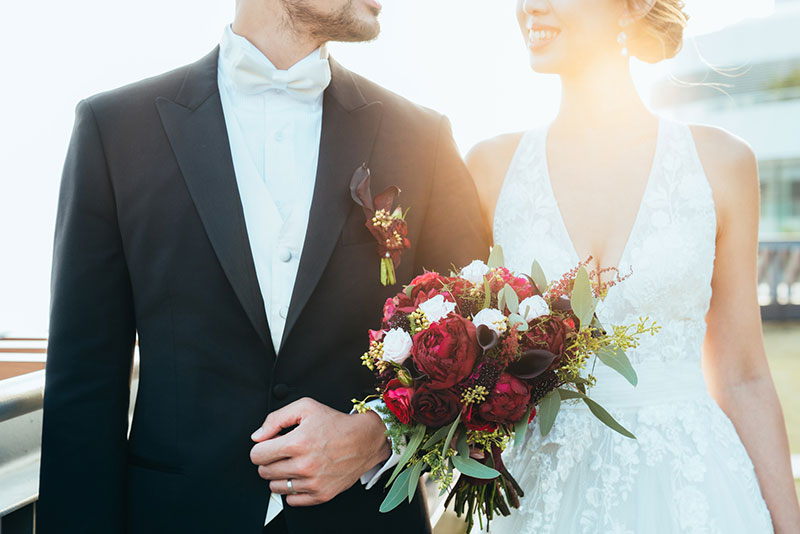 [From: This Bride and Groom Let Their Personalities Shine On Their Wedding Day / Photo: Kel Li Art Gallery]
From experience, we can easily tell who is prepared and who is not. If you are not prepared, you might forget to thank a lot of people, or you might end up with a blank mind–an embarrassing scene that you want to avoid. If you get nervous and forget your speech, you can consider letting your partner say a few words, too. But best of all is to come prepared, always.
What should I do when my partner is giving his or her speech?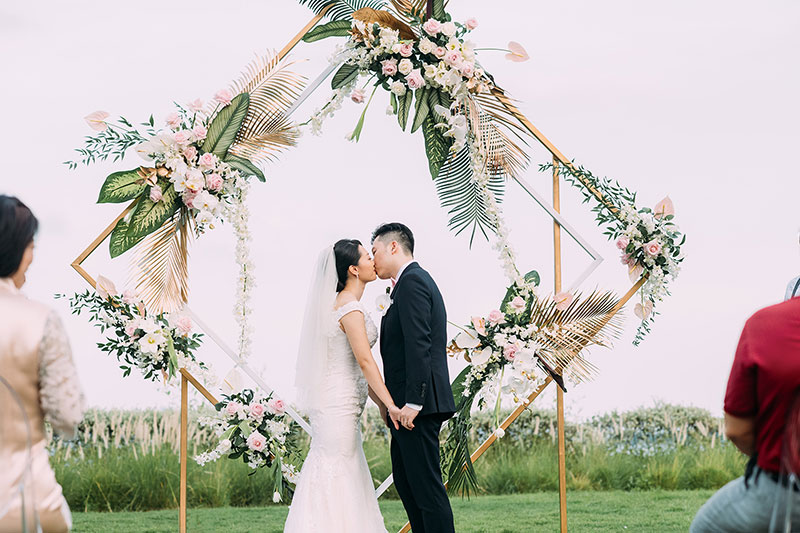 [From: An Intimate, Modern Tropical Garden Wedding / Photo: Wittita Workspace Photography]
Avoid from just standing and doing nothing. You should listen and react and help your partner if necessary. Hold hands to show your support. Look at him or her sometimes, too. When he or she cries, you should hand over some tissue, or give him or her a hug. Be aware of your own facial expressions as well. If he or she says something wrong, don't react. Remember, all your important family members and guests are watching you!
How long should my speech be?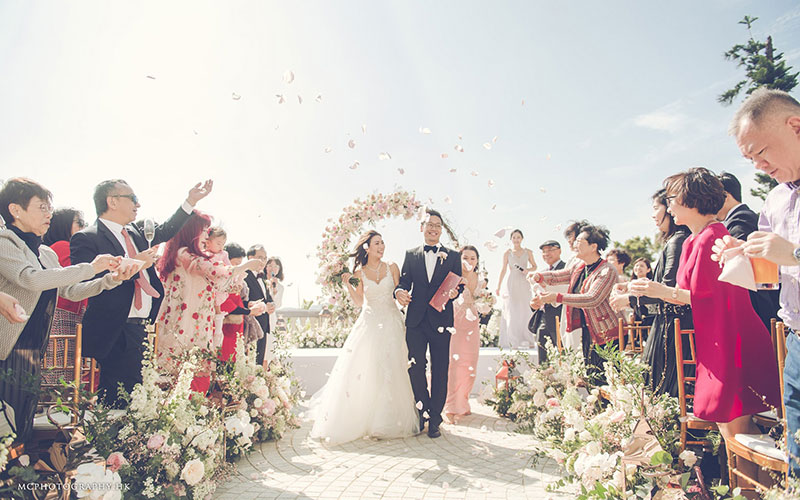 [From: Tones of Soft Blush Made This Wedding Exceptionally Dreamy / Photo: MC Photography]
Your speech should be brief, precise, and engaging. You don't have to share your stories from the time you were born to the present. Keep it short so guests listen, otherwise they will get bored. Generally, three to five minutes for each of you will be perfect. If you end up crying, you might take a little longer.  If you would need more time, especially for the part for parents, you can continue the second part at the middle or end of the reception. This way you won't end up saying a long and dragging speech.