A few weeks ago, the Bride and Breakfast team had the opportunity to visit Amanpulo, an island located Southwest of Manila, Philippines. This famous resort is known for its immaculate beaches, breathtaking views, and promise of a private and exclusive experience. After just three days on the island, we can attest to its esteemed reputation.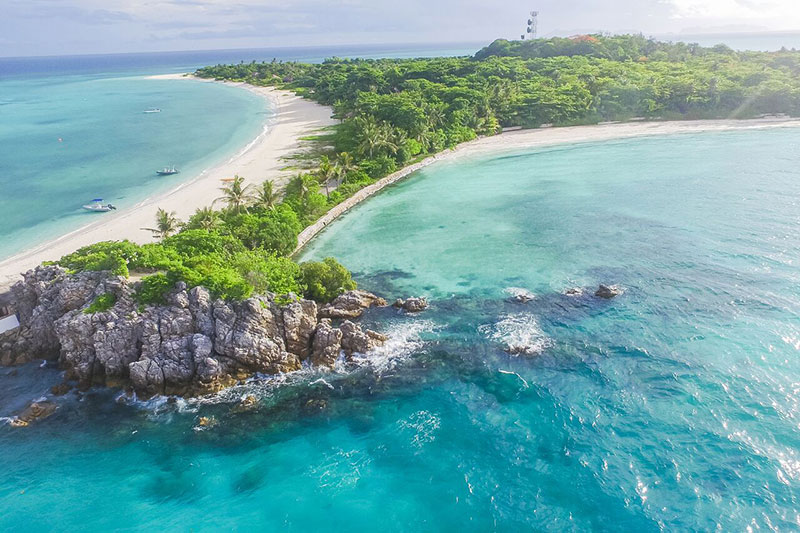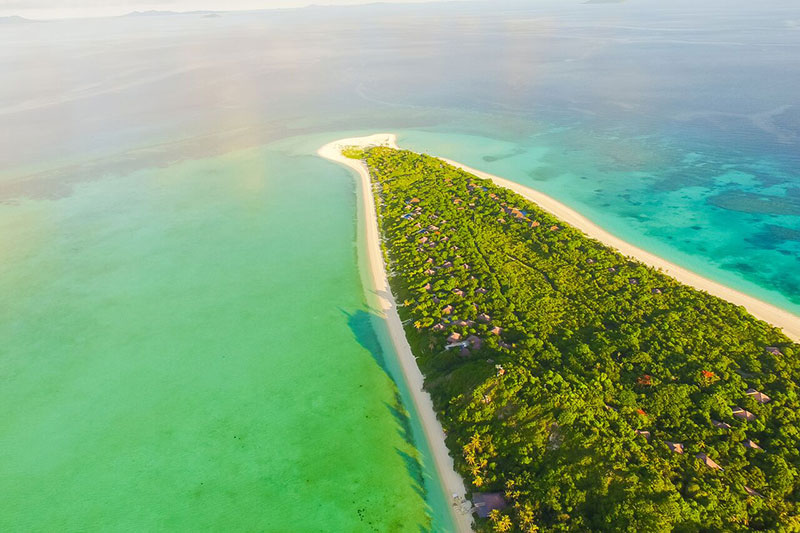 Photos: Pat Dy Photography
In fact, we're still on a high—the experience was that incredible! Moreover, we discovered that Amanpulo is also THE most beautiful, premiere wedding destination island. And to prove it to you, here are seven reasons why.
(1) The scenery of the sea and sky is a feast for the eyes.
First and foremost, the beach in Amanpulo is an absolutely breathtaking sight that will instantly take you by surprise. When we arrived, we were greeted by an endless stretch of pristine white sand and a bright, watercolor-like blue green sea. And when dusk approaches, the we watched the sky envelope the island in pastel shades of pink and purple. No matter how you choose to dress it up, you know your wedding will always be stunning alongside the island's scenery.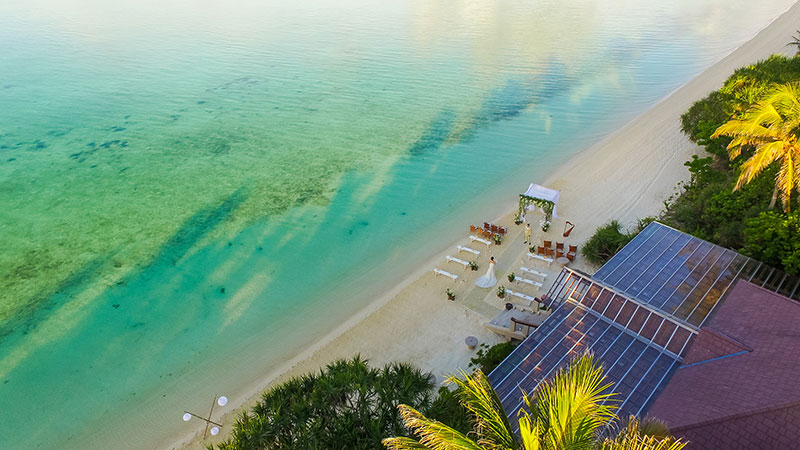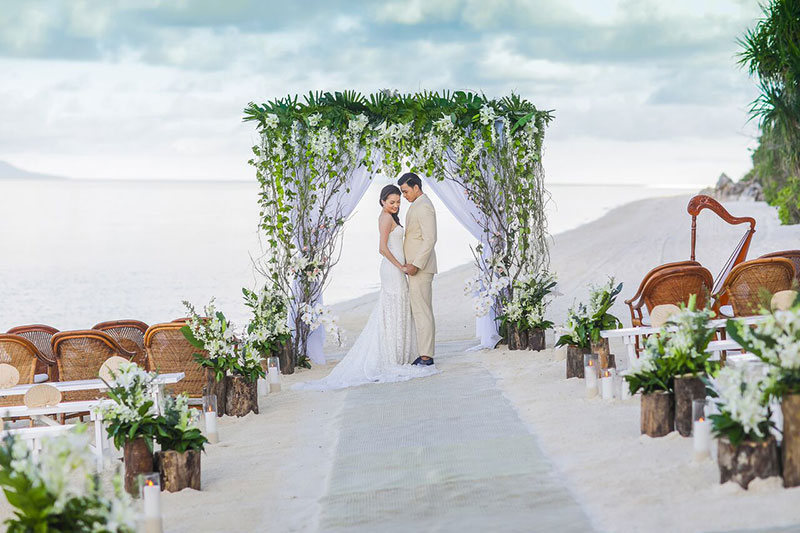 Photos: Pat Dy Photography
(2) Nothing beats the exclusive and luxurious experience once you land on the island! No wonder it's a regular favorite of important people all over the world.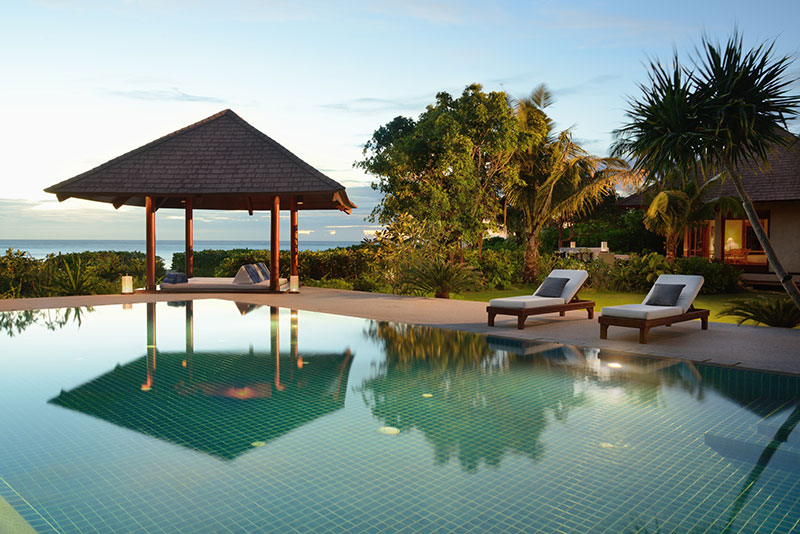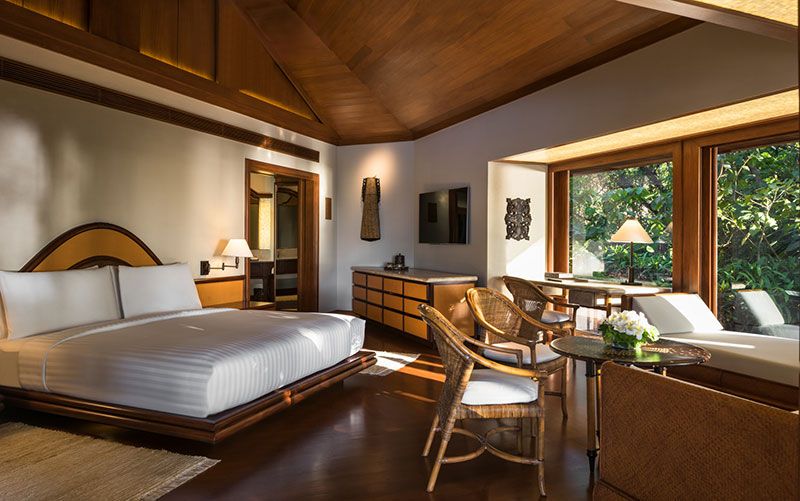 Photos: Amanpulo
An unassuming island that never aggressively sought for attention, Amanpulo earned a name in the international scene—including VIP guests from around the world—because of the tasteful, luxurious experience it offers all island-goers. In addition, the privacy and exclusivity assures guests of a peaceful getaway from the rest of the world.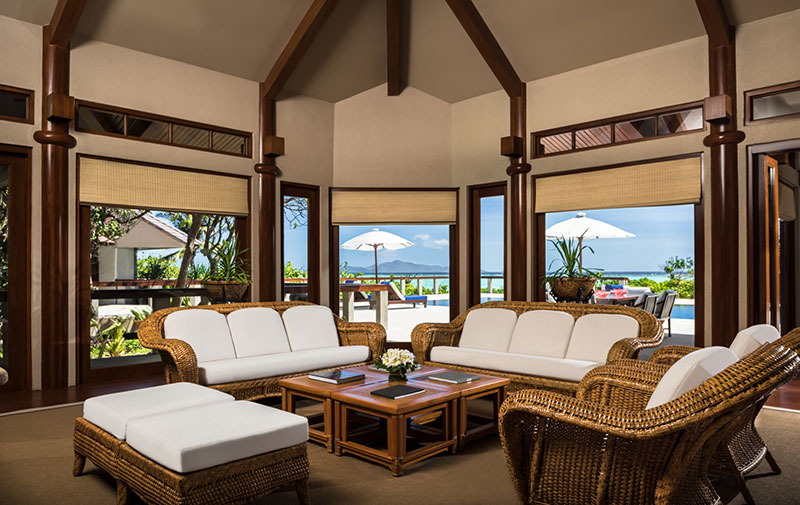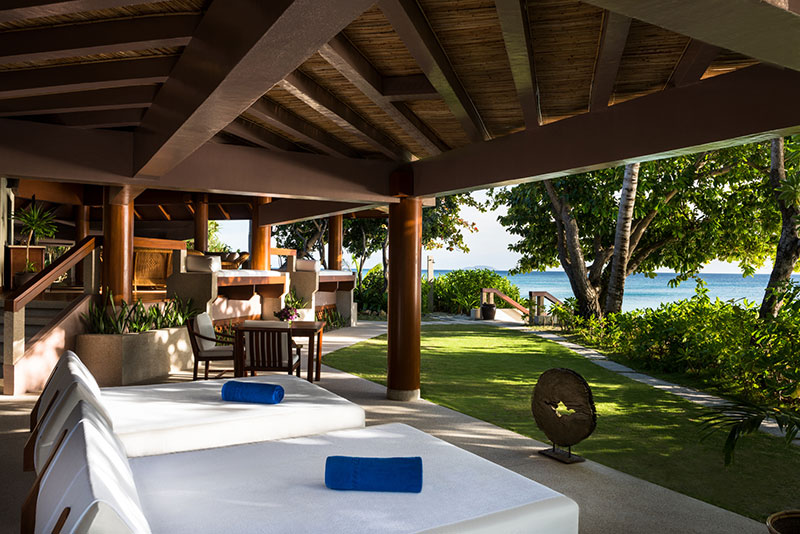 Photos: Amanpulo
Brides and grooms—and all visitors, for that matter— will have the time of their lives in the Casitas and Villas. A Casita comes with a spacious bathroom and an expansive view of the sea, while a Villa has its own private pool and an outdoor lounge that leads straight to the beach. Imagine taking a dip in the pool or the beach any time you wish! Not only that, you even have your own butler and chef.
The garden in the Villa is also perfect for a small and cozy pre-wedding or post wedding dinner. An intimate setup overlooking the shoreline will be perfect for the occasion.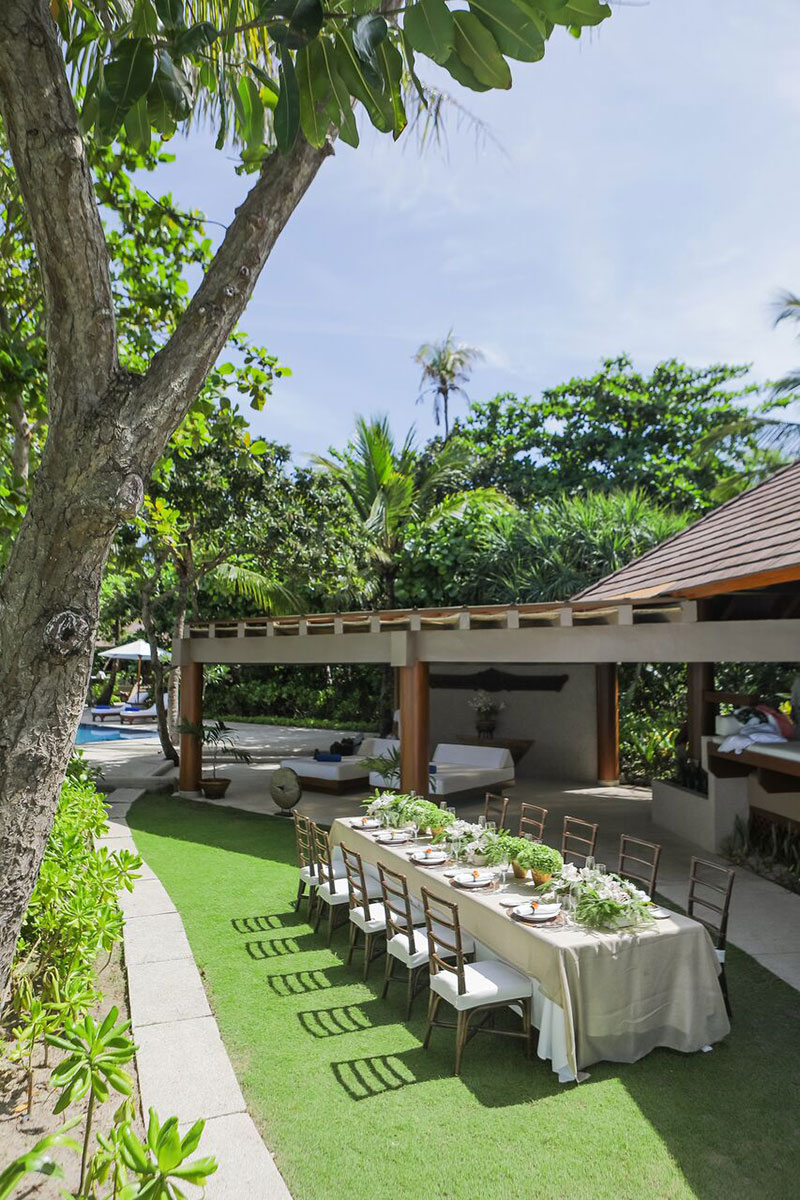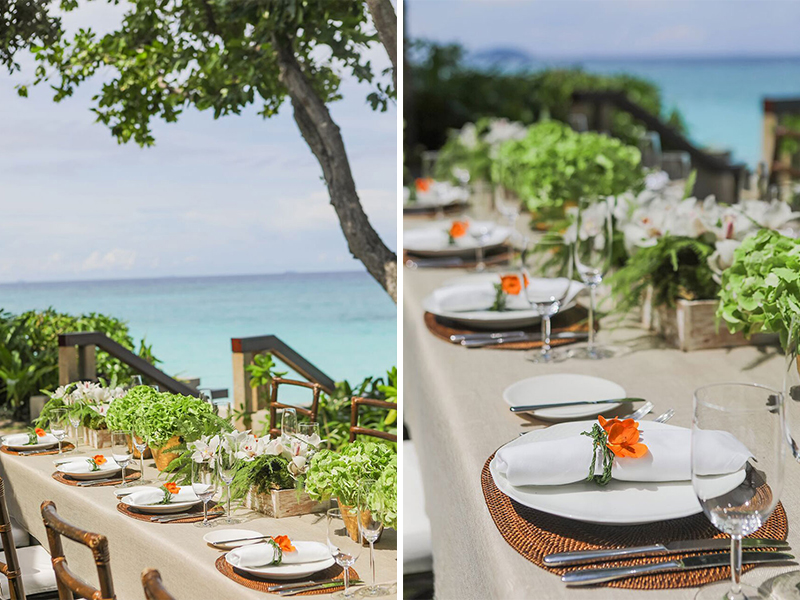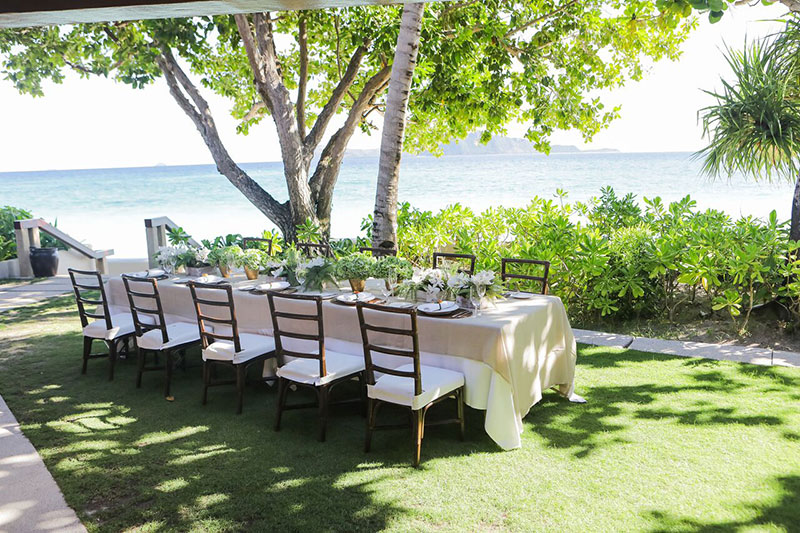 Photos: Pat Dy Photography
(3) Getting to this prestigious destination is easy and convenient with Amanpulo's direct, daily flights to the island.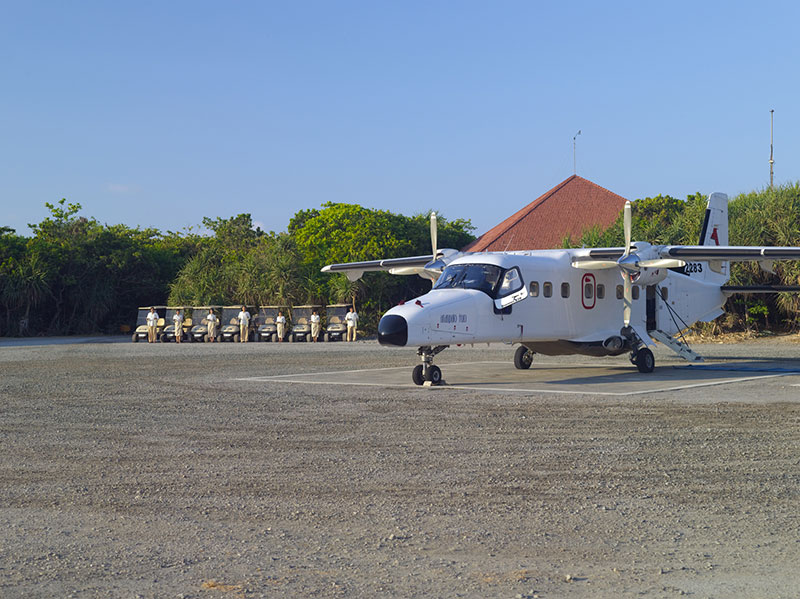 Photos: Amanpulo
Despite being a remote island, Amanpulo is easily accessible. They have private flights daily from Manila directly to the island that connect smoothly with incoming and outgoing flights to Hong Kong and other Southeast Asian countries. And getting there by plane from Manila only takes an hour—isn't that quite convenient?
(4) You can take your wedding to new heights because Amanpulo's extra gorgeous surroundings will surely complement your design.
There's no limit to what you can do for your wedding in Amanpulo. From a simple and scenic dinner by the shore, to a grand romantic sunset reception, anything and everything is possible on this island!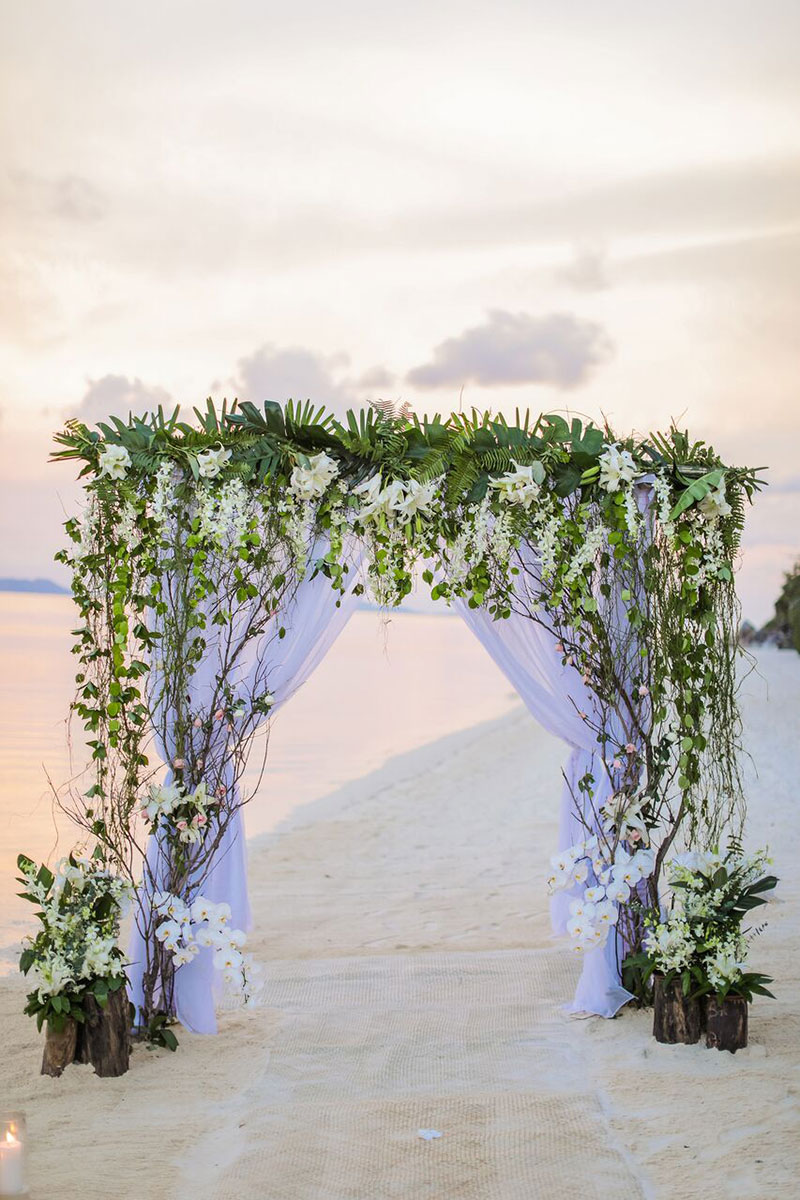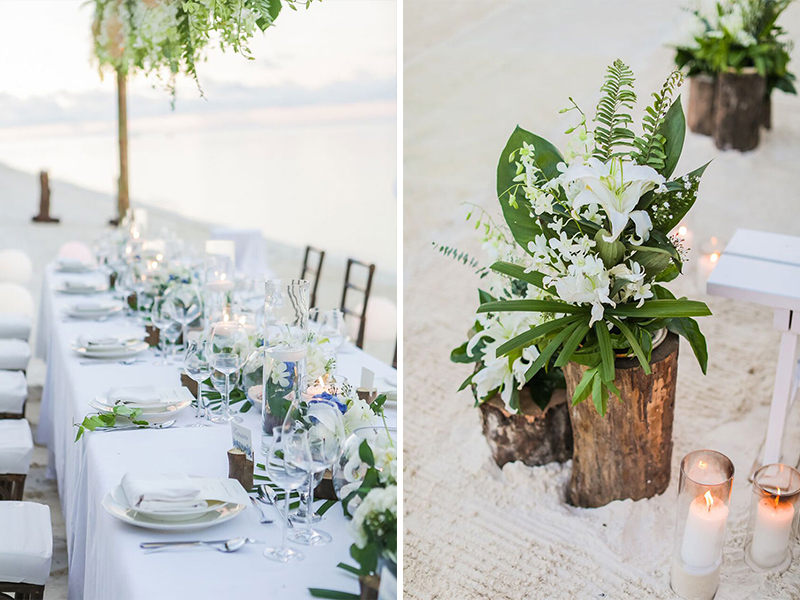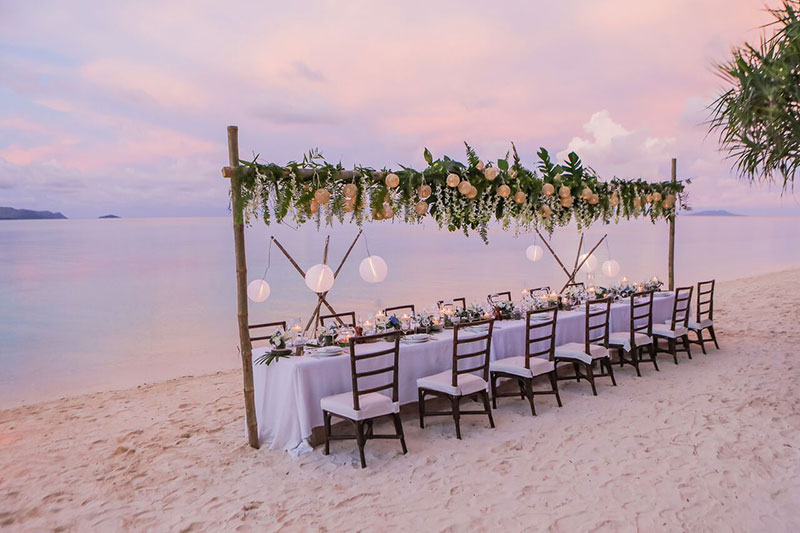 Photos: Pat Dy Photography
For a more scenic affair, you can take advantage of the display of colors at the Southern Tip. This utterly romantic location will deliver a swoon-worthy experience.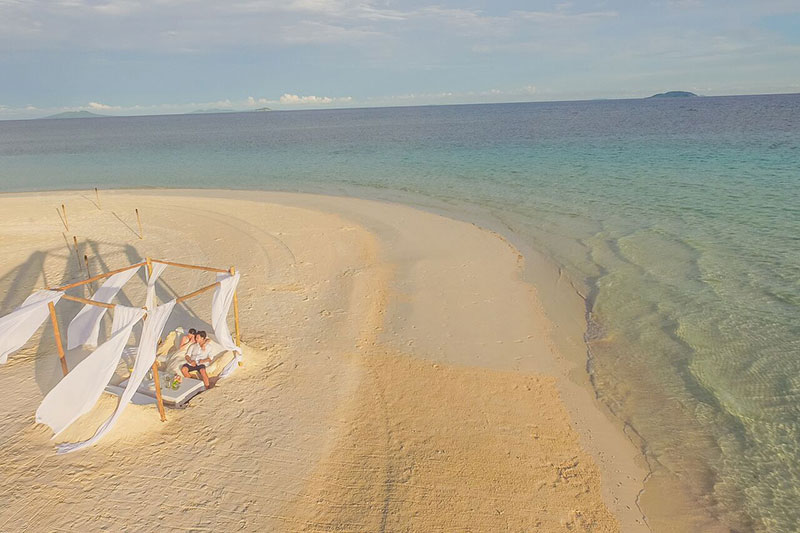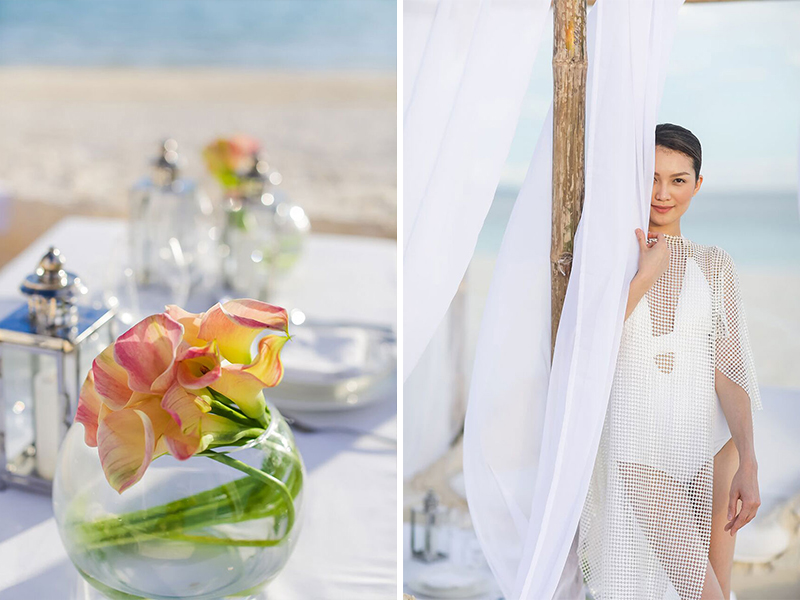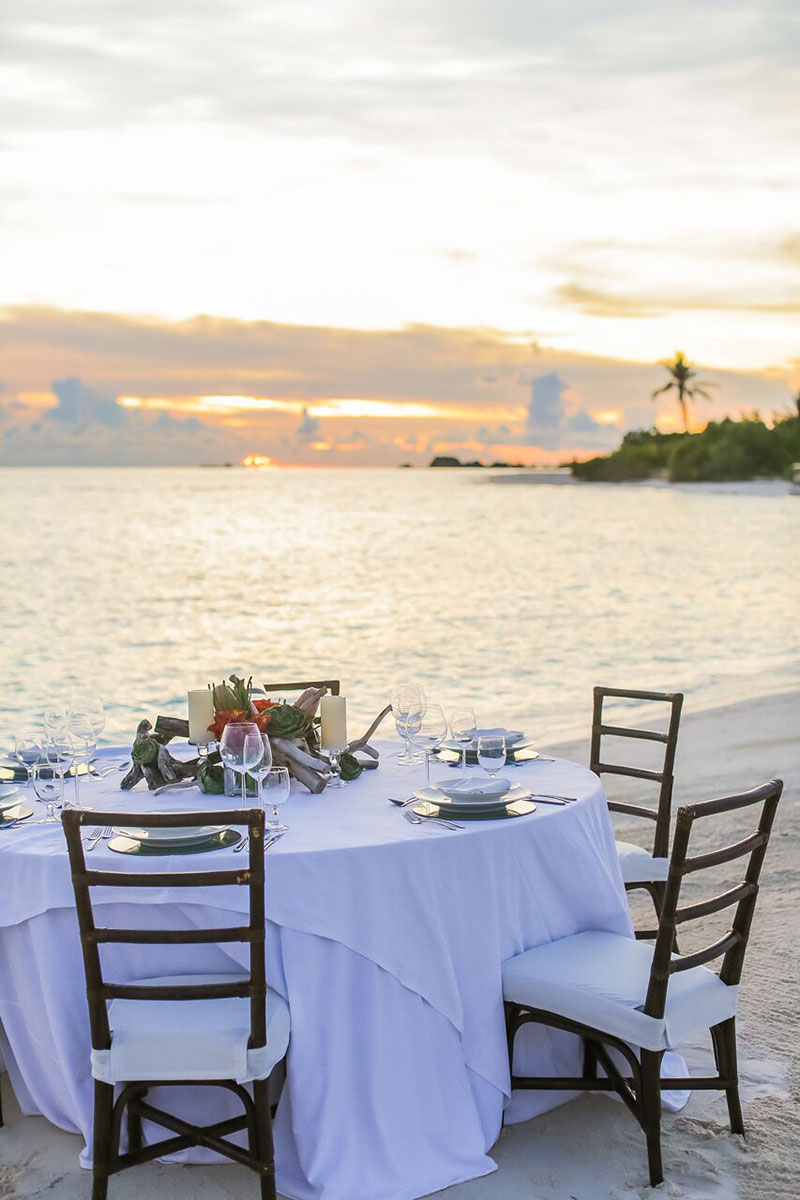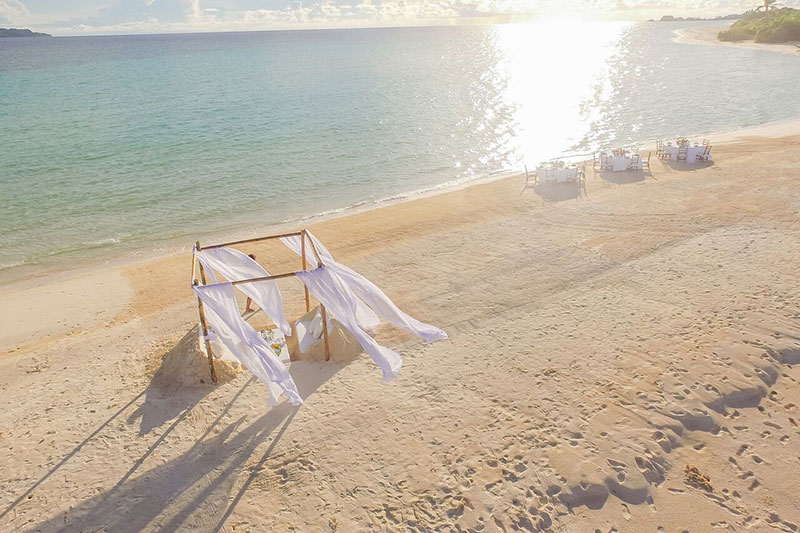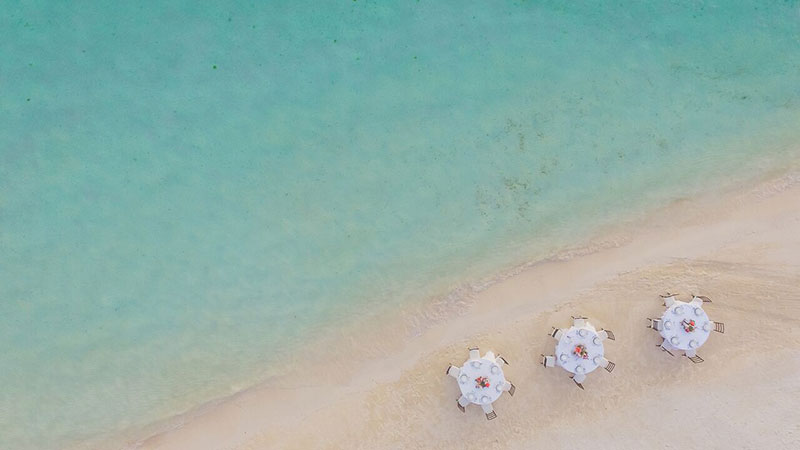 Photos: Pat Dy Photography
Remember, just let your planner and stylist work magic with the elements of the island, and everything will be remarkable!
(5) Turn heads and leave everyone breathless with the most jaw-dropping bridal portraits and engagement photos ever.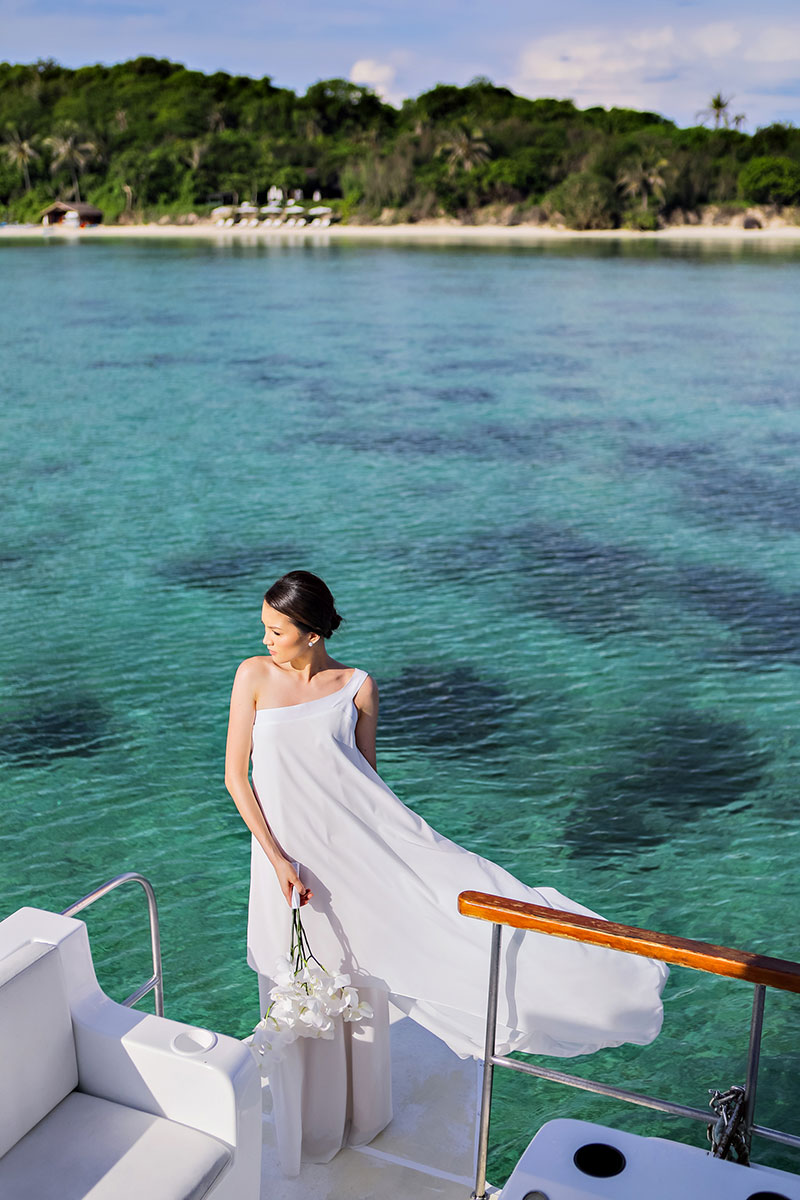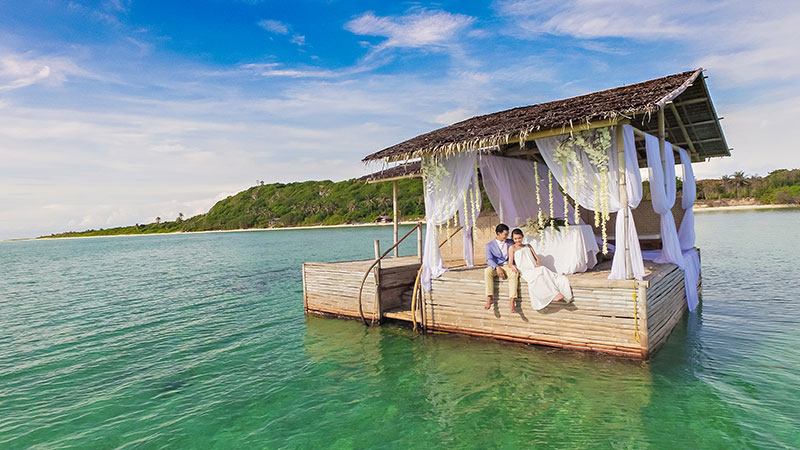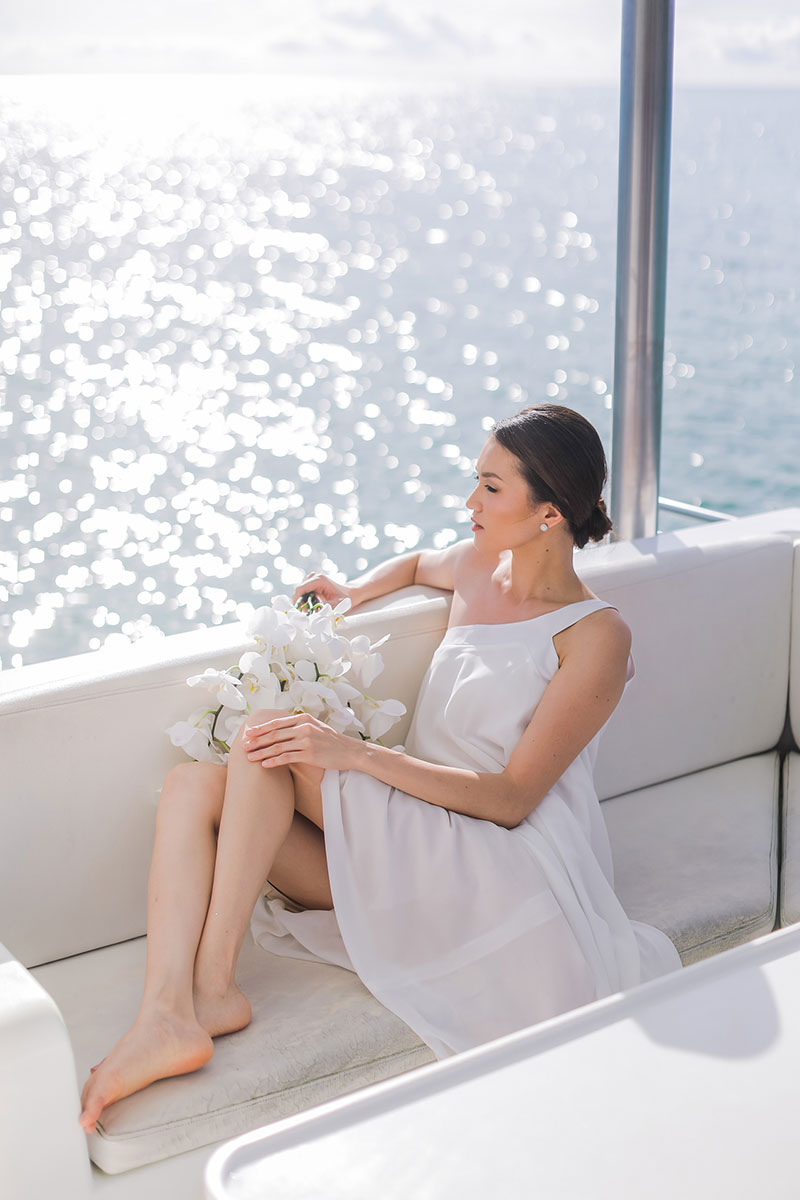 Photos: Pat Dy Photography
You can take captivating bridal portraits and couple shots anywhere on the island. Amanpulo is a spellbinding location for picture-taking! It's no wonder that this is also a go-to place for engagement shoots. You can pick any spot and take advantage of the view and the exquisite scenery. Without a doubt, each photo will be absolutely stunning!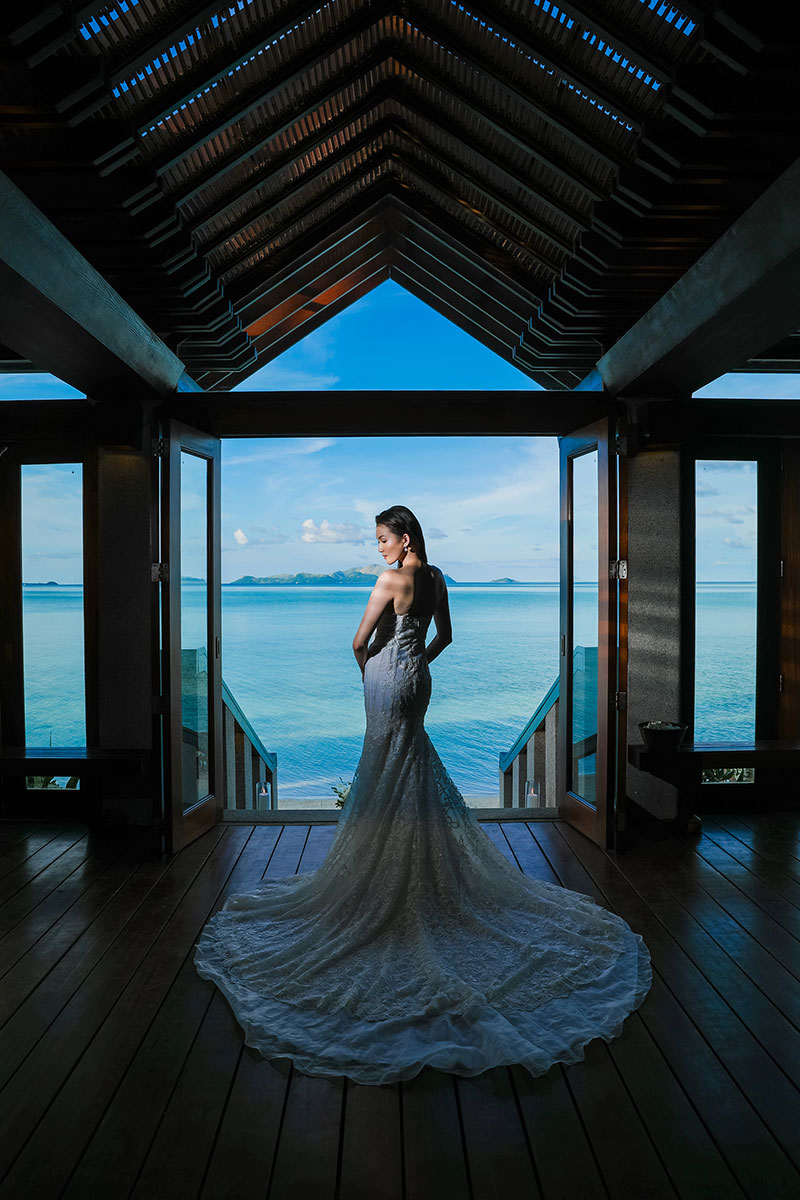 Photos: Pat Dy Photography
You can also make the most of your pre-wedding shoot by including a quick ocular visit after so that you can see more of the island, meet the wedding team of Amanpulo, and get inspiration and ideas for the Big Day. This way, you will have a better grasp of all the beautiful possibilities for a wedding on the island!
(6) Your every need will be of utmost importance—THAT is the Amanpulo promise.
At Amanpulo, you'll experience service that is top-of-the-line. Of course, this is a crucial detail you want ticked off when choosing a place for your wedding. You want to be in an environment where your needs are given importance and attended to.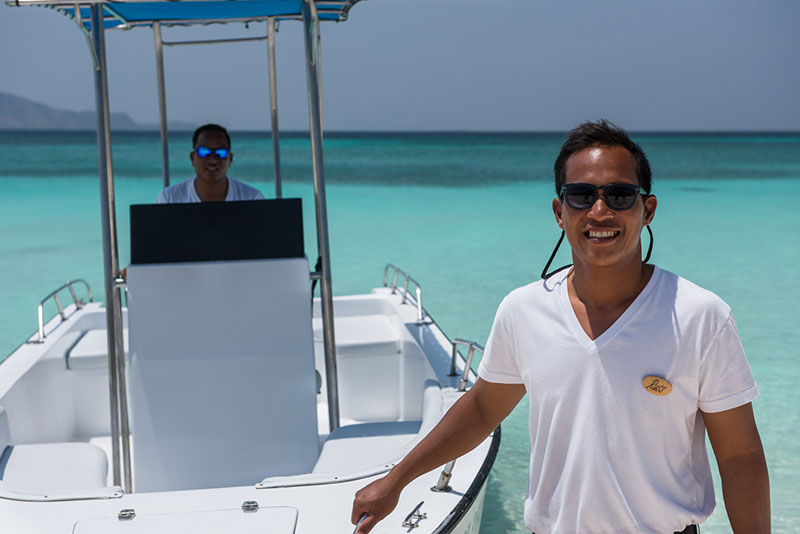 Photos: Amanpulo
The staff at Amanpulo take care of guests down to the smallest detail. A seemingly negligible detail, such as making sure you have water in your golf buggies, or having fresh towels every time you come from a swim, does not miss the vigilant eye of the team in Amanpulo. On the island, you know you are well taken care of.
(7) Your palette will delight in the most delicious dishes that will keep you asking for more. 
Finally, we can't talk about weddings without talking about food. And guests always remember the food! When it comes to food in Amanpulo, you can trust that Chef Erwin Joven will concoct a sumptuous meal for you and your guests. He combines local delicacies with island-inspired flavors, and turns them into dishes that will excite your palettes! Amanpulo also has its own organic farm from which they get their produce. Therefore, you can assure that you're getting healthy and quality food all the time.
Photo: Bride and Breakfast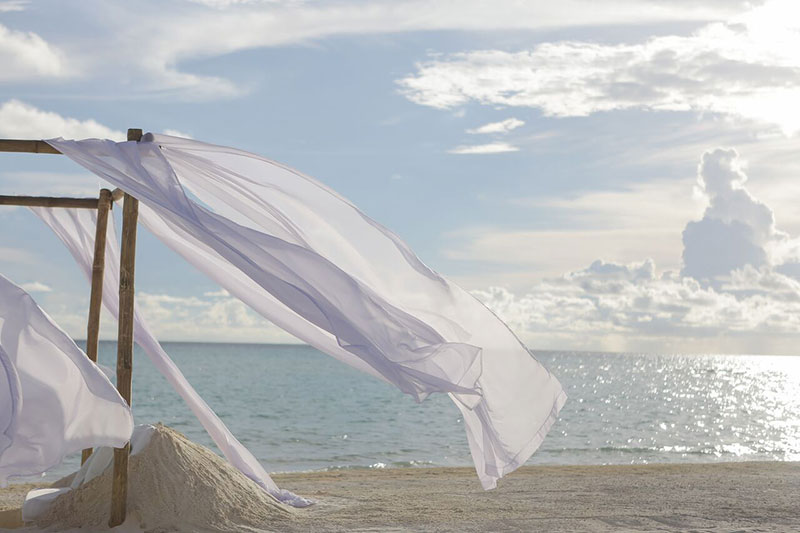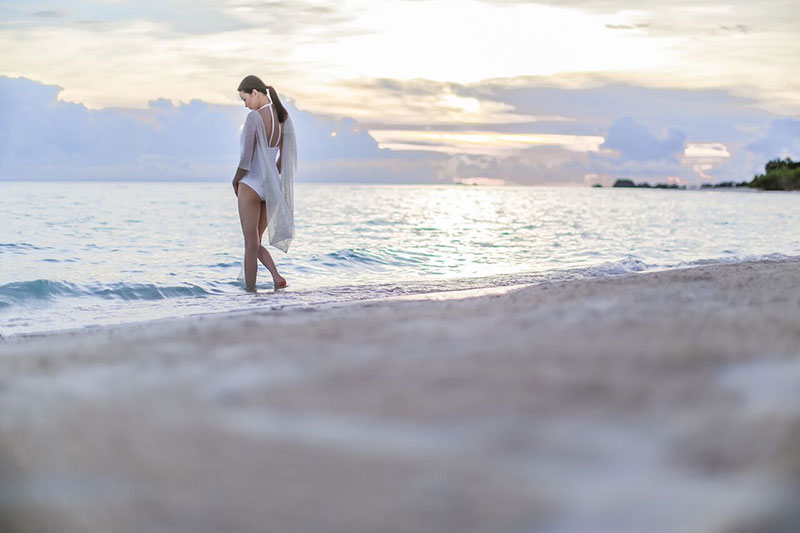 Photos: Pat Dy Photography
With that, we hope we've given you enough reason to come over to Amanpulo and have your destination wedding here. Amanpulo is the perfect retreat to be with loved ones and celebrate life's milestones. It's a haven that will give you an experience of a lifetime. So, what are you waiting for? Get on a plane and set an ocular visit right away.
Oh and by the way, for those who are just about to pop the question, Gary's Nest is a great spot for a memorable proposal, too!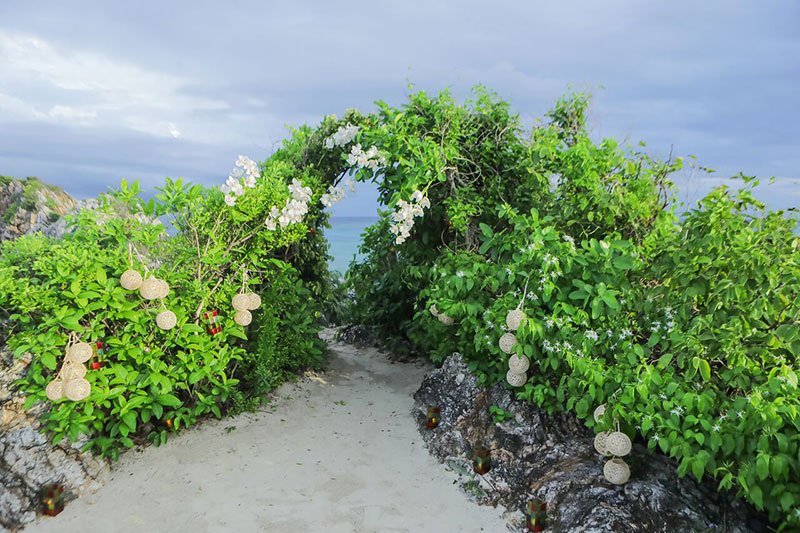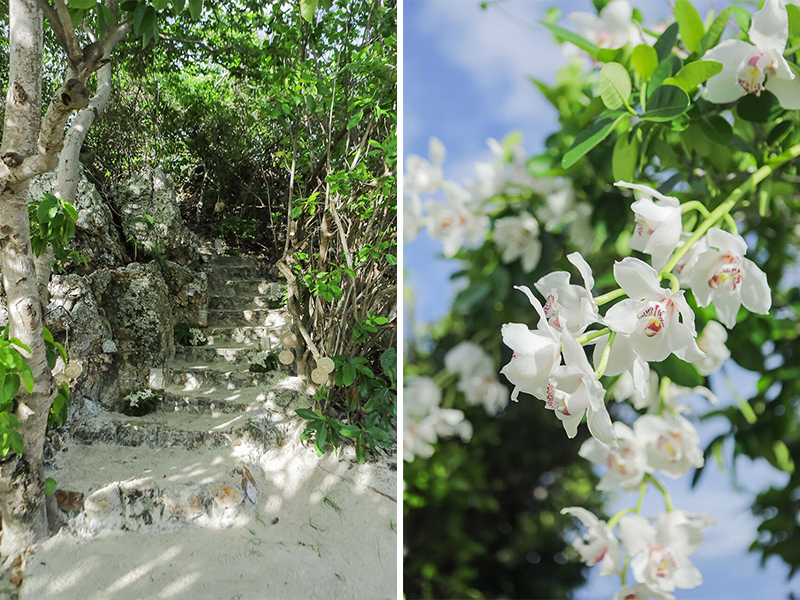 Photos: Pat Dy Photography
An intimate wedding at Amanpulo, inclusive of standard decoration and floral arrangements for 31-80 guests and venue choices of the Beachfront, Island Grotto, Main Clubhouse, or West Villa Clubhouse, starts at USD 1,500++*. Lunch supplement for the wedding day starts at USD 65++* per head.
*Final price will depend on final details and menu choices.
For more information and other inquiries, visit their website, https://www.aman.com/resorts/amanpulo. You may also get in touch with them via phone or email.
Tel: +63 2 976 5200
Fax: +63 2 976 5204
Email: [email protected]