How frustrating it must be for soon-to-weds who need to forego their plans of a grand wedding and shift to one with just a handful of people. If you're feeling the this way, too, we hope today's feature will lift your spirits. We looked back at some of the weddings that have graced the site and found a handful of intimate celebrations that took place at the a local city hall. Some included a few guests while other couples decided that they only needed each other. Despite the lack of grandeur, these weddings are absolutely inspiring! They'll make you realize that love is a powerful force that binds you and your spouse-to-be and will see you through anything – challenges, trials, and whatnot.
Love is love and it's the most important element at your wedding. Let these seven city hall weddings show you that you can still have a magical wedding with nothing else but your love.
(1) Maggie and Daniel
This couple didn't have any guests at their wedding. With just a sleek, modern dress, an elegant bouquet, and a black suit, the lovers walked into City Hall and said "I do." Happily ever after followed right after!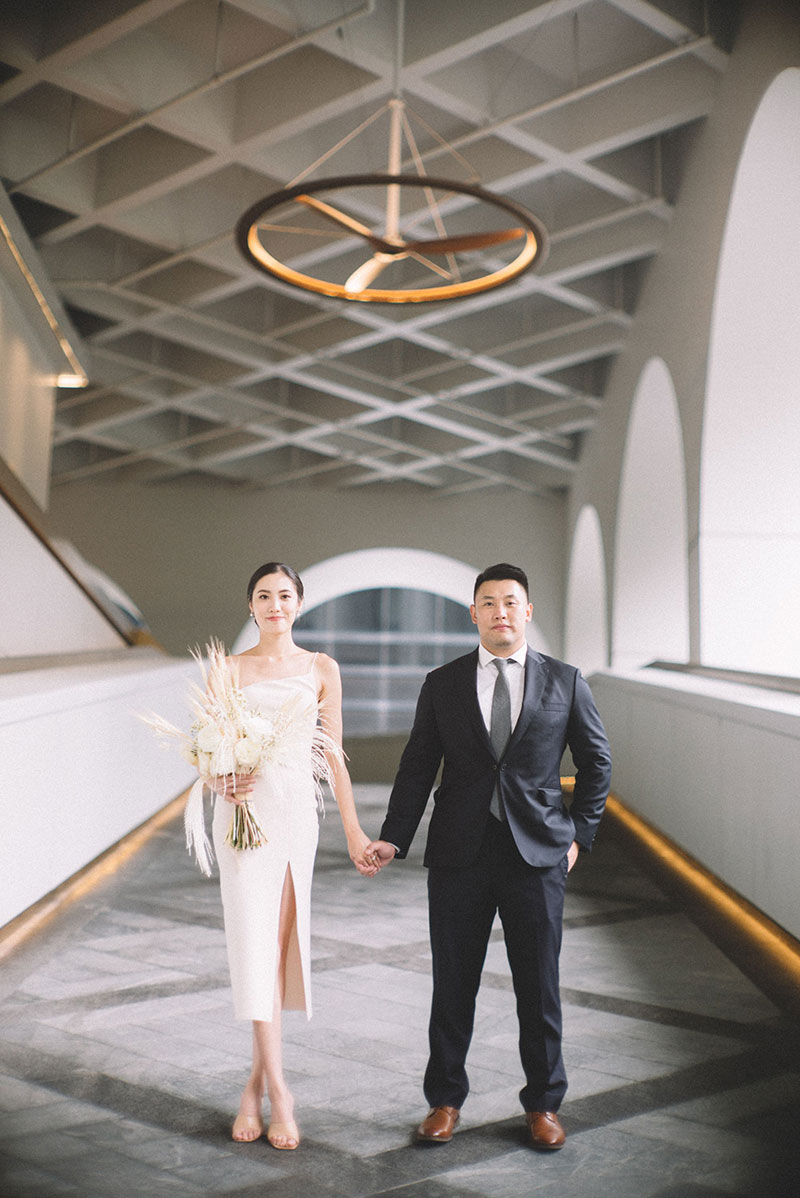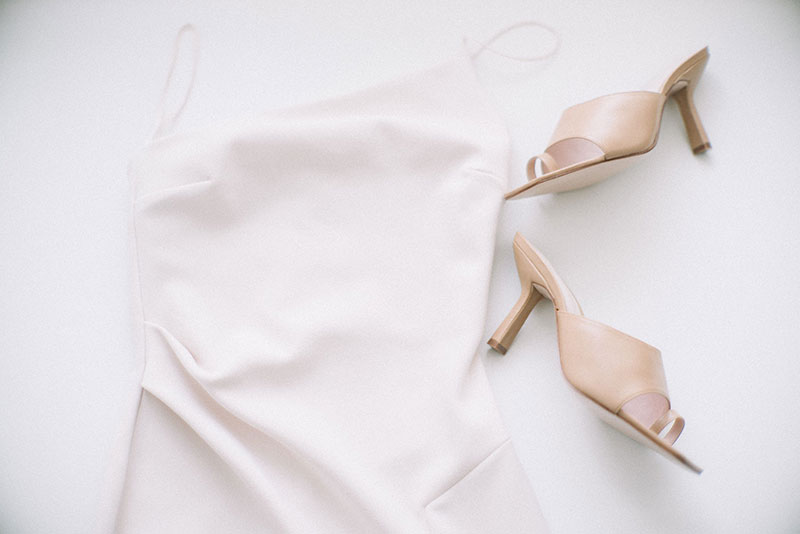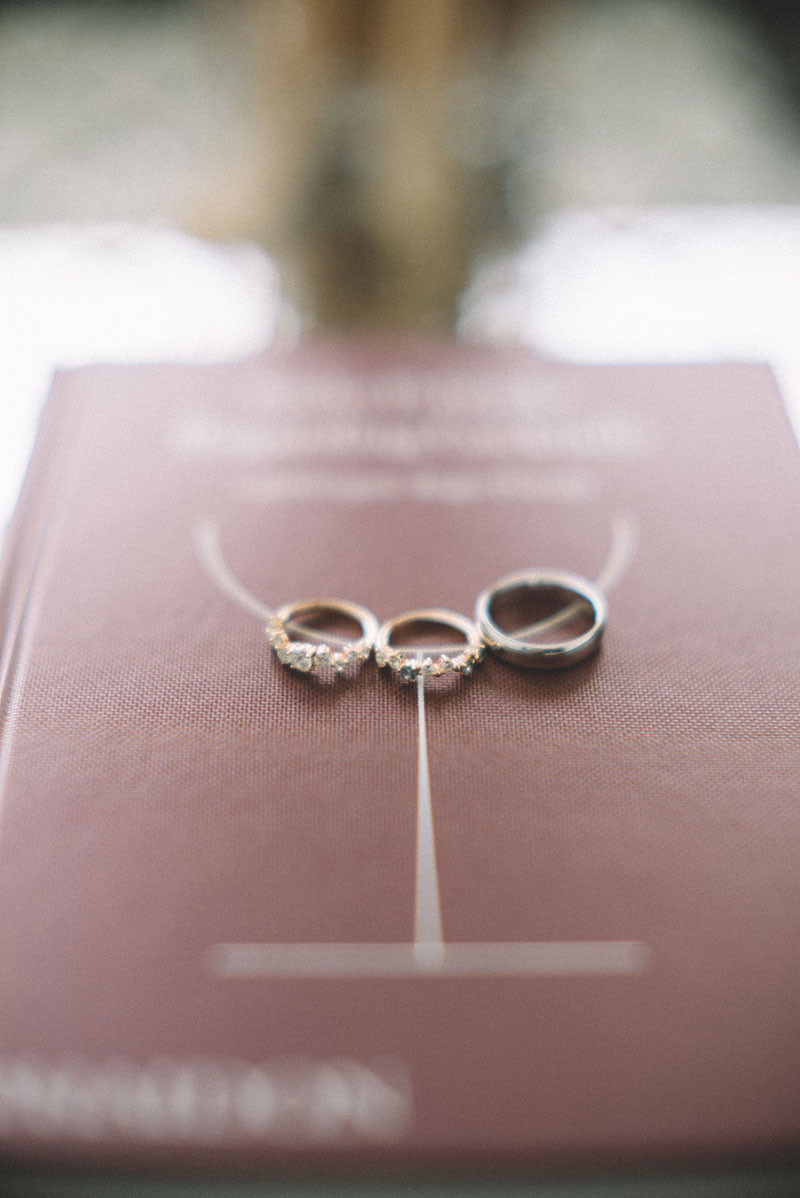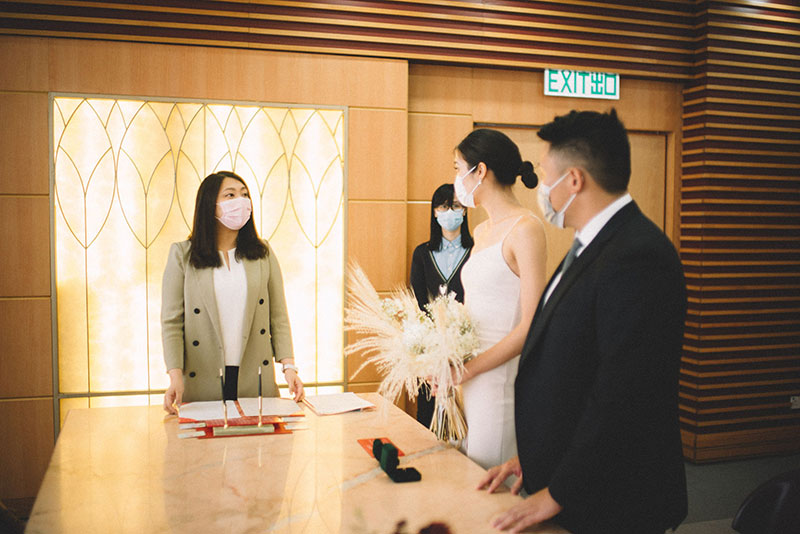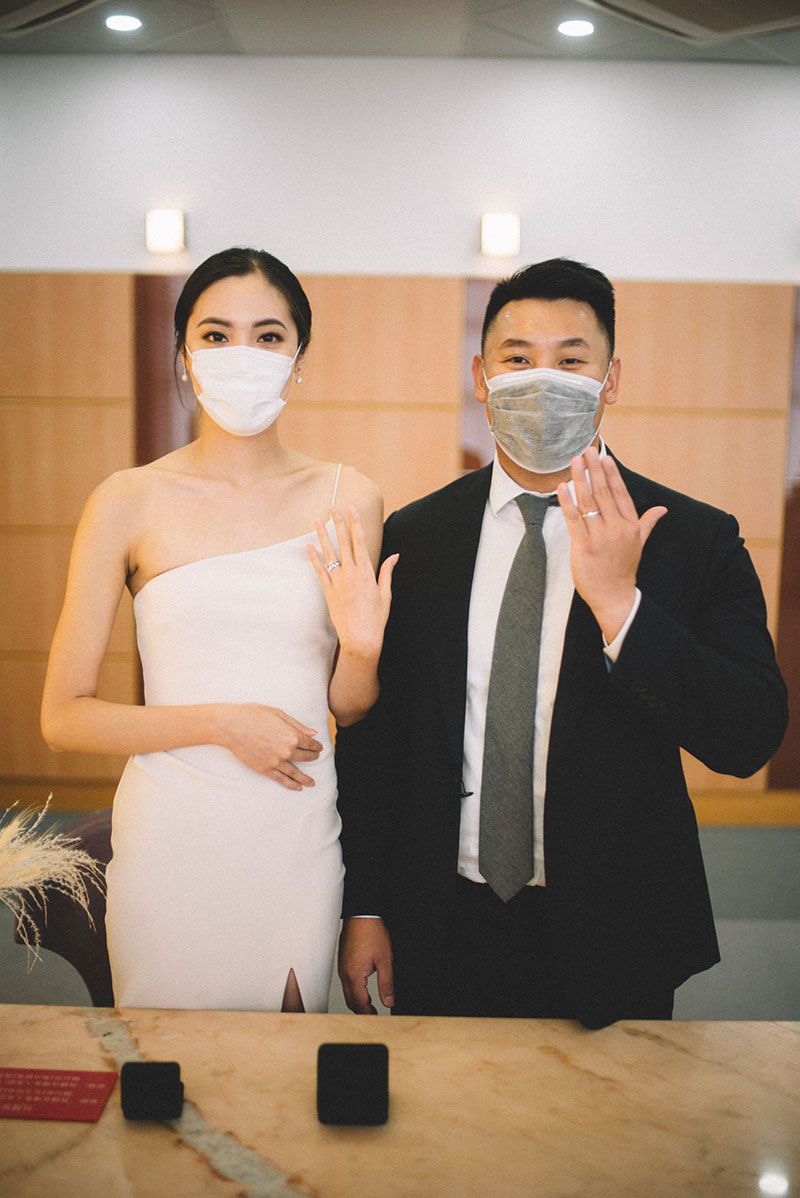 [From: A Modern Wedding with Only The Bride and Groom Present / Photos: Fermat Photography]
(2) HeiYee and Ron
When HeiYee and Ron tied the knot, they ditched the banquet because the pandemic made gathering their loved ones a risky choice. Instead, they opted for a romantic post-wedding photoshoot outdoors. What a grand idea, because their photos are stunning.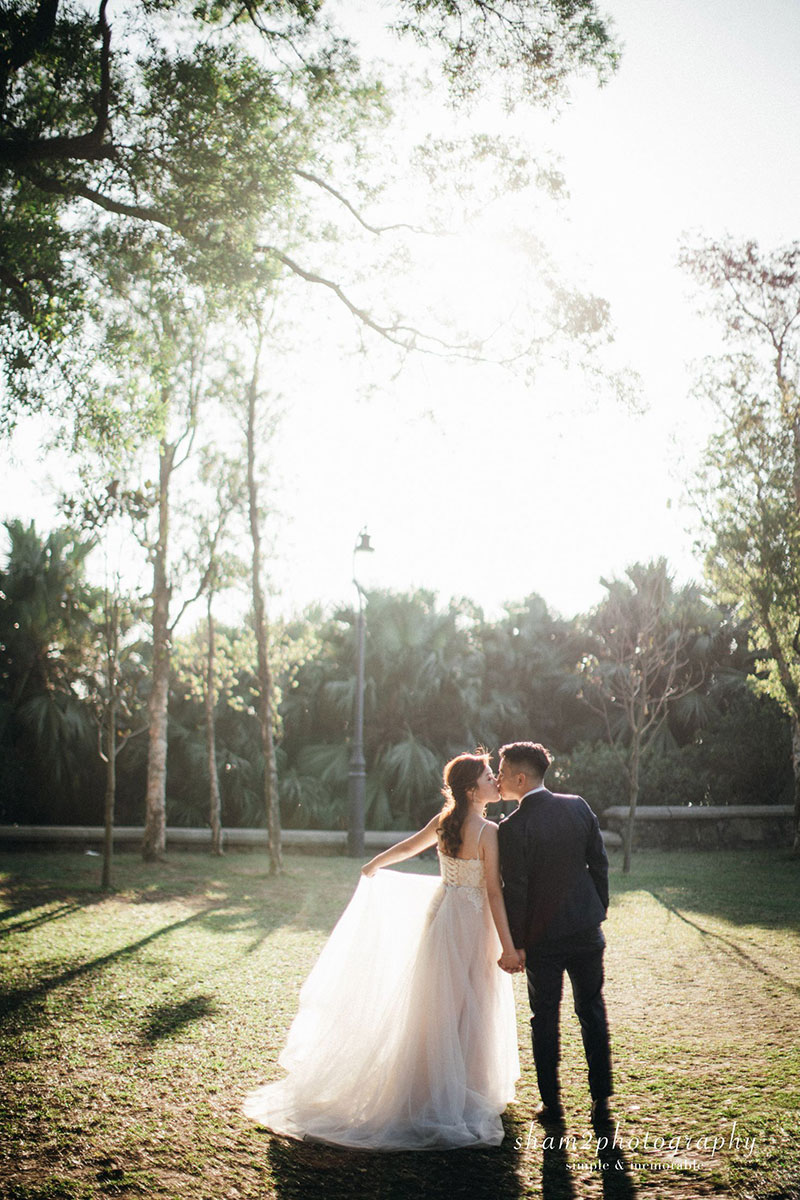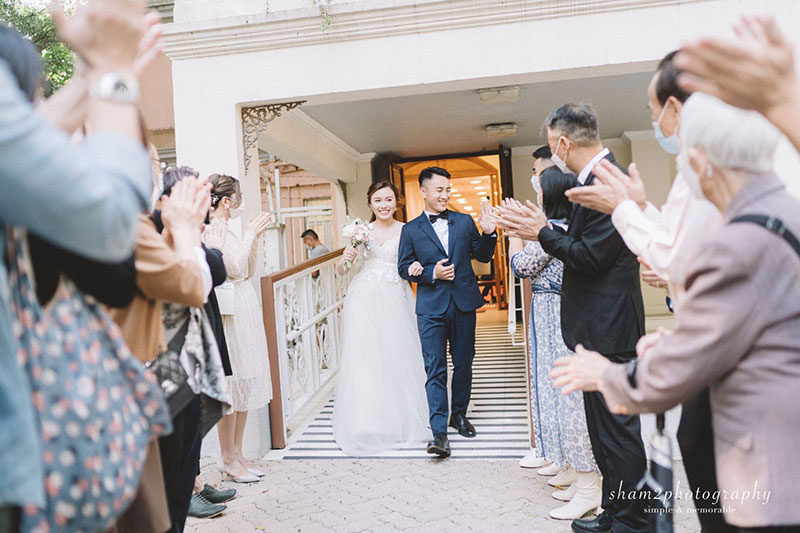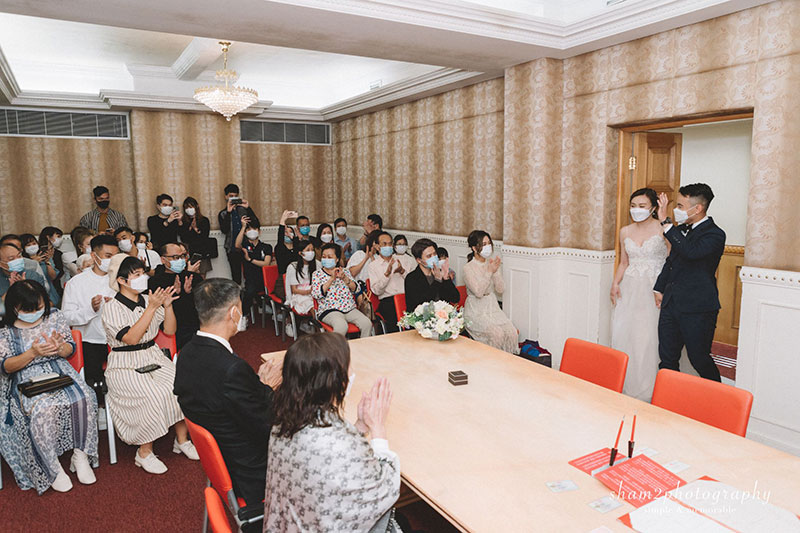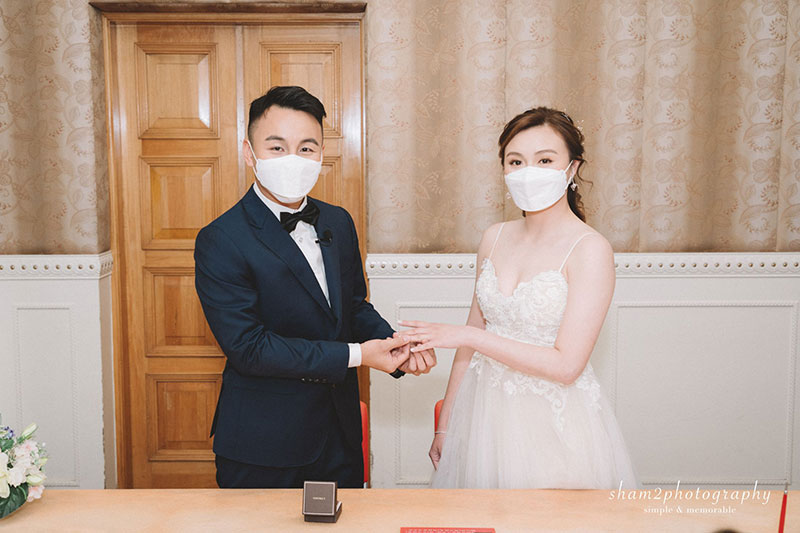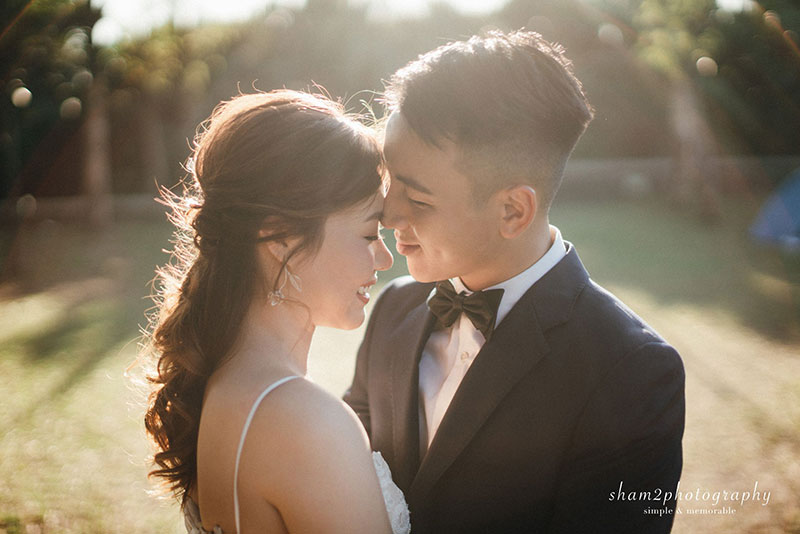 [From: Instead of a Banquet, This Couple Had an Intimate Post-Nuptial Photo Session After Their Civil Wedding / Photos: Sham2photography]
(3) Candy and Varun
Candy and Varun also opted for a simple wedding at City Hall and a post-wedding shoot. What made their photos extra beautiful were their traditional attires. The couple had already bought their garments for their initial destination wedding. But since they had to change plans, they made use of their garments and took stellar photos.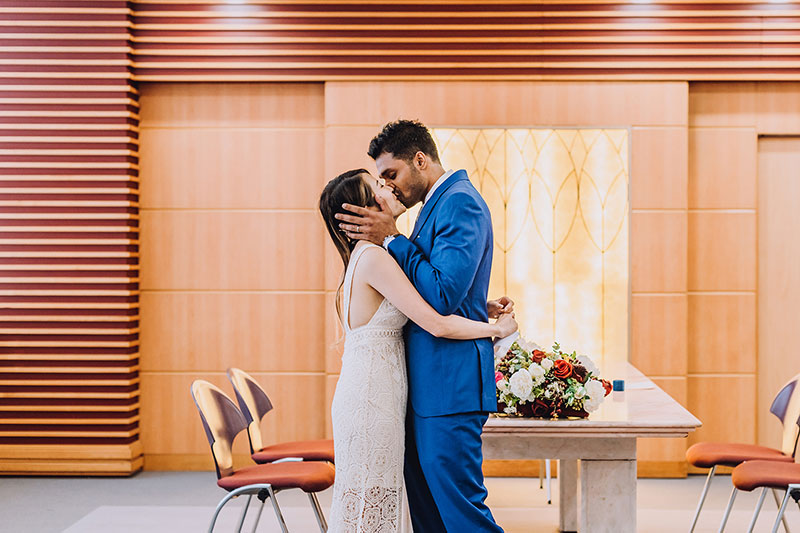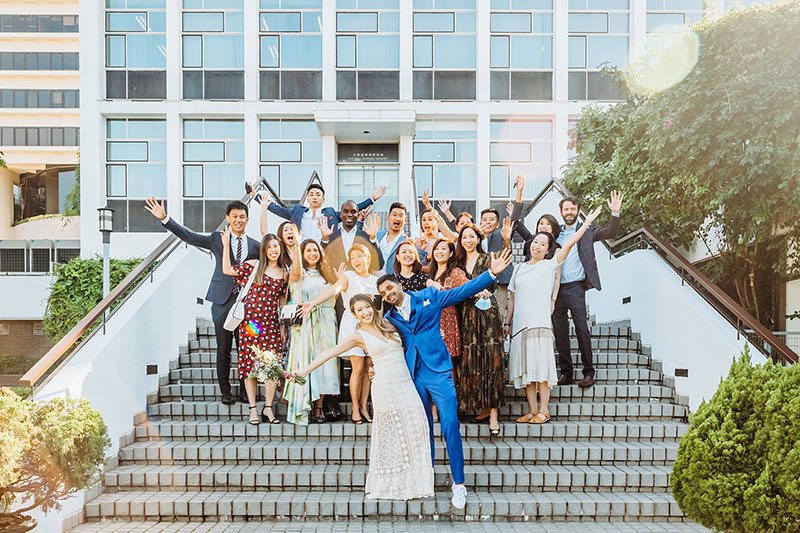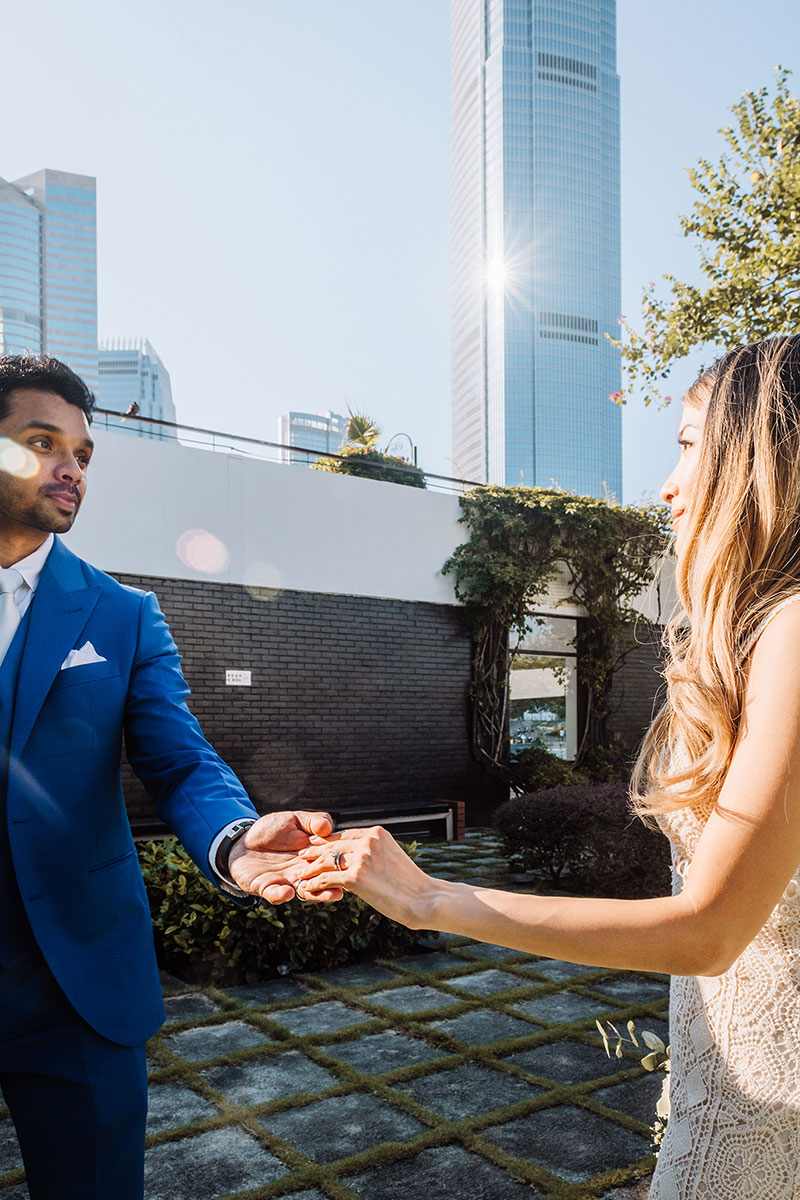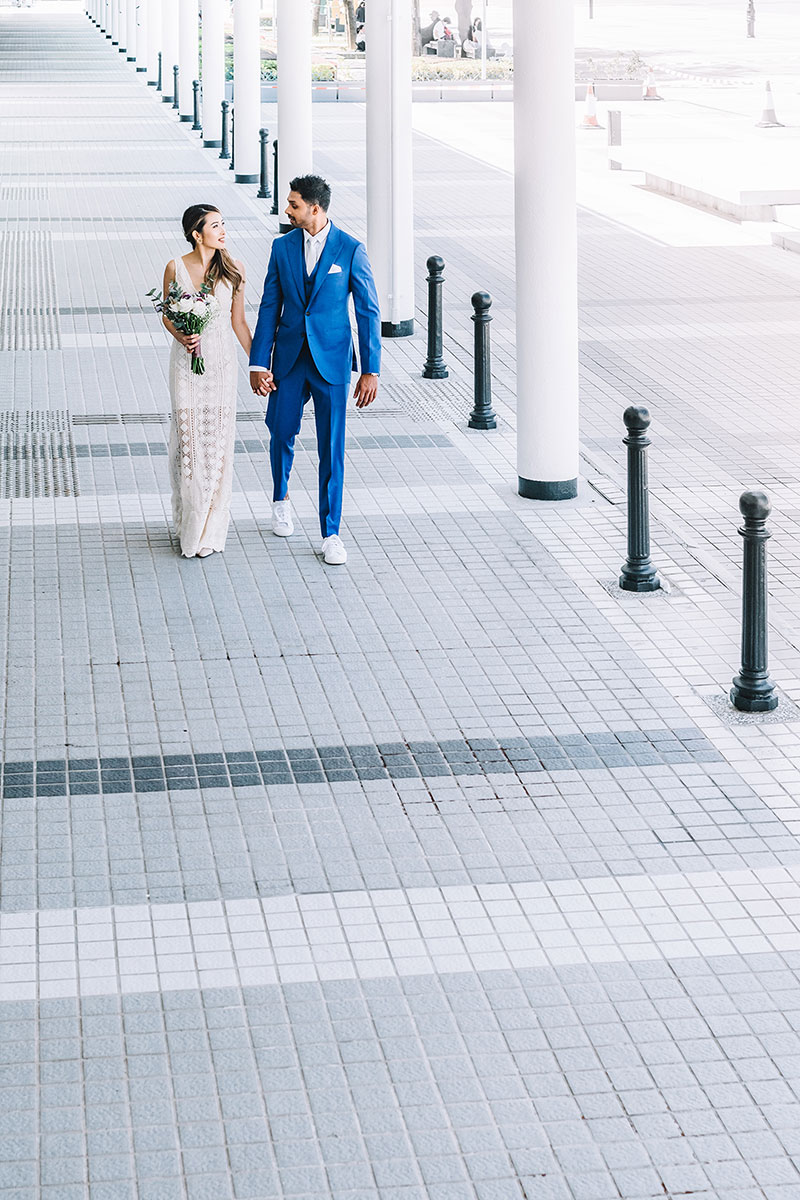 [From: This Bride Did Her Own Makeup and Hair Styling for Their Civil Wedding and Post-Nuptial Shoot / Photos: Studio Unit]
(4) Bea and Kevin
These two tied the knot during the height of the pandemic outbreak. It was a time of great fear and uncertainty for everyone. Despite all their apprehensions, they knew that love was all that mattered. So without any further delay, Bea and Kevin tied the knot even if they couldn't have everyone with them.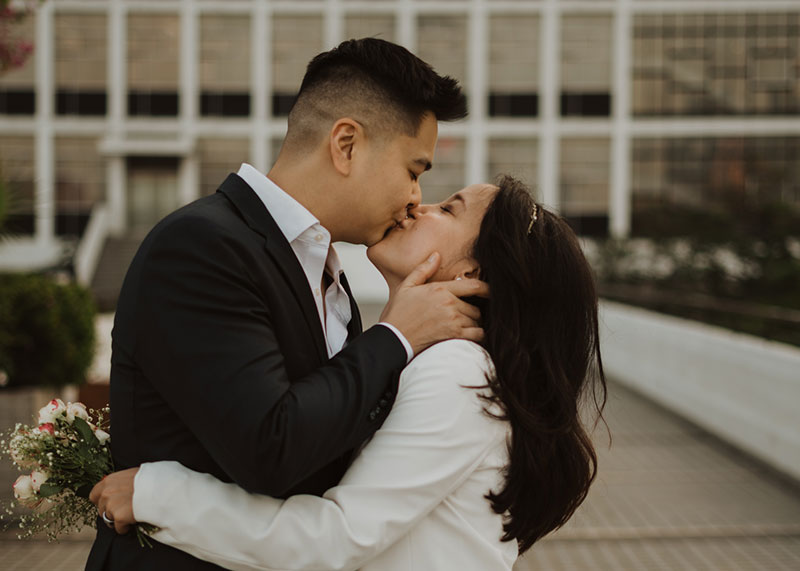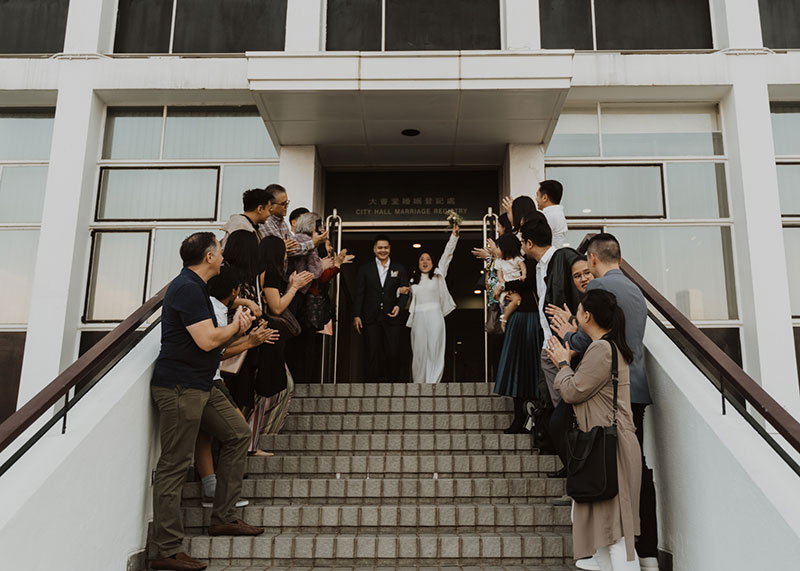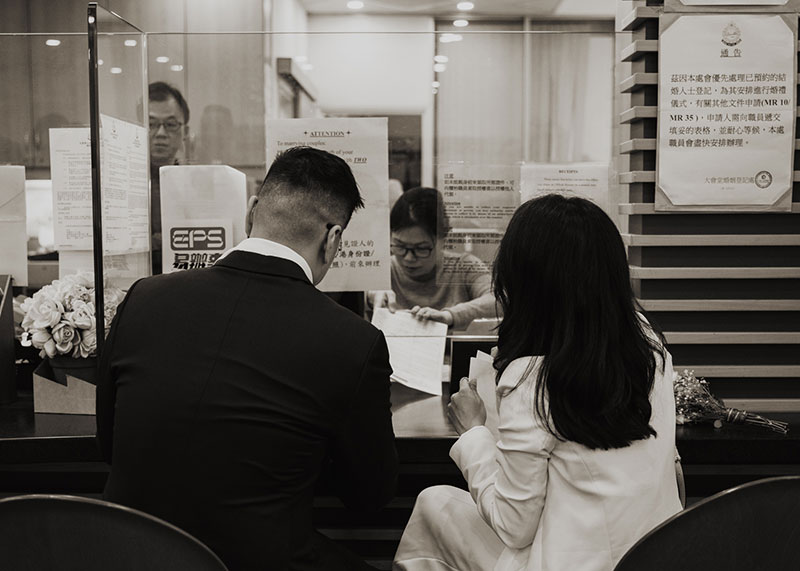 [From: A City Hall Wedding Filled with Genuine Emotions / Photos: Anna Maria Studio]
(5) Karen and Sun
Even during pre-pandemic times, a few couples were already into small, intimate weddings. For example, Karen and Sun simply vowed to love each other forever and immediately celebrated their union by strolling through Tsim Sha Tsui. That was all their needed–their love, an eternal promise, and a few moments along in the city.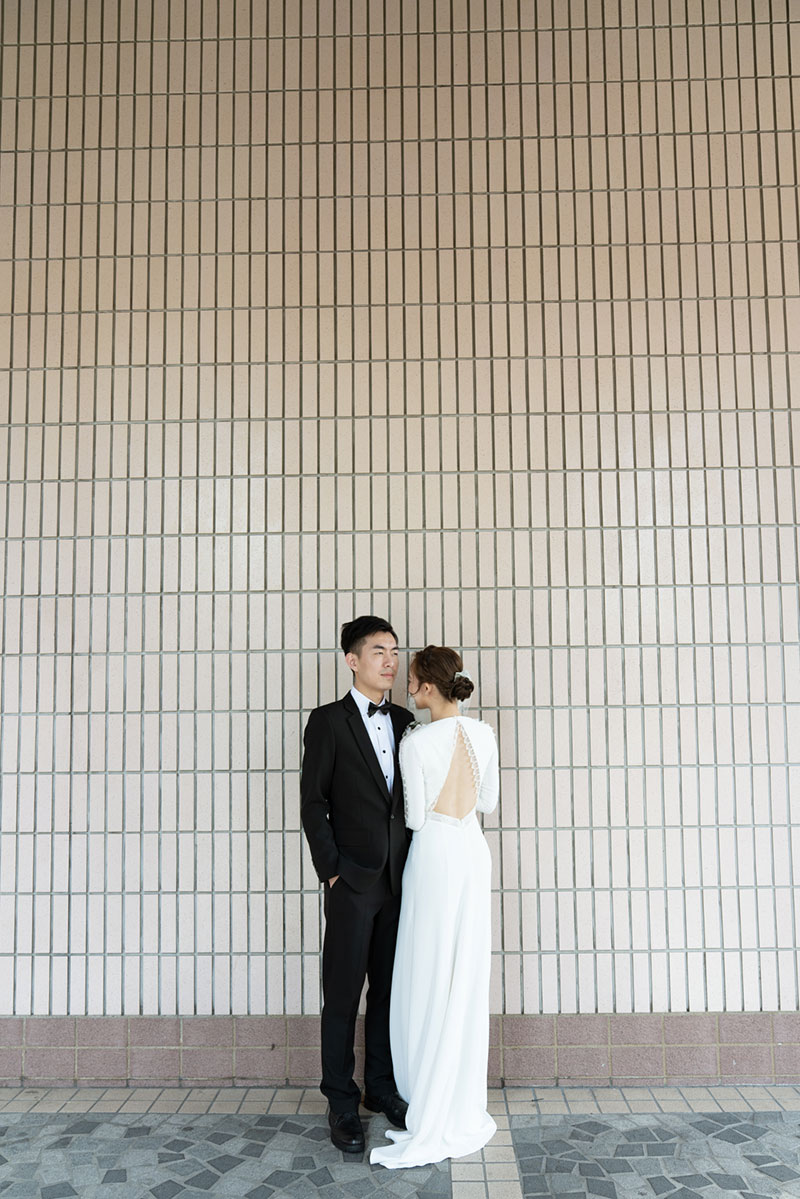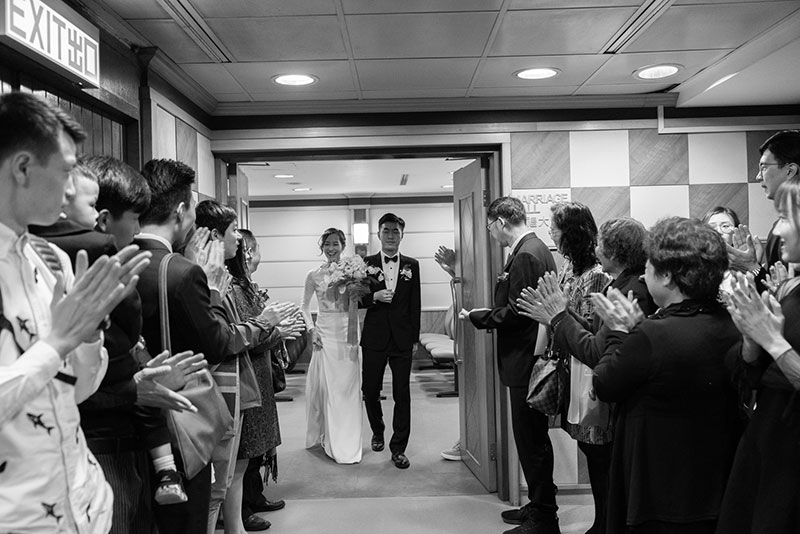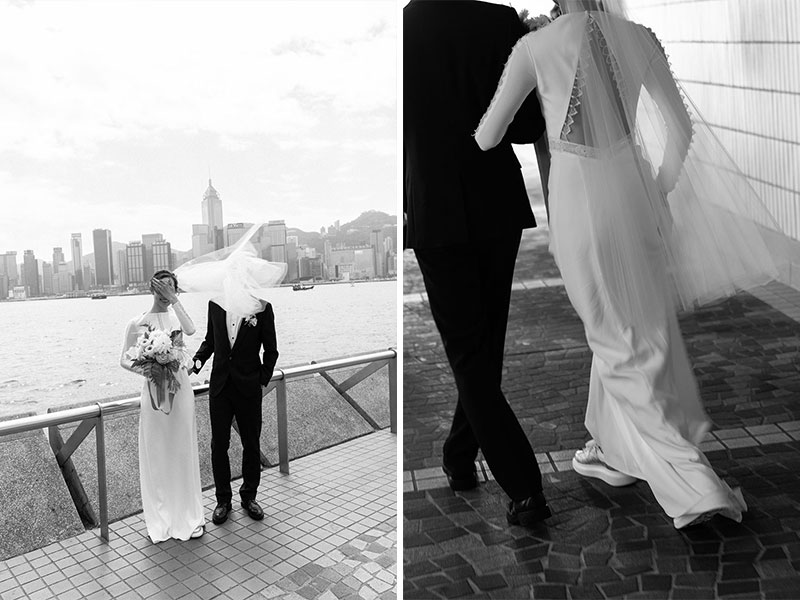 [From: This Couple Had An Intimate and Heartwarming Wedding at Tsim Sha Tsui Marriage Registry / Photos: Kay Lai Studio]
(6) Claire and William
Claire and William tied the knot in a vibrant yet intimate union. They purposely chose City Hall and filled their celebration with colorful accents, such as floral dresses for the bridesmaids. When they were pronounced husband and wife, they went outdoors and took romantic shots under the afternoon glow. If you want to make your small-scale wedding a little more exciting, look at how this couple used happy hues. You can do this, too.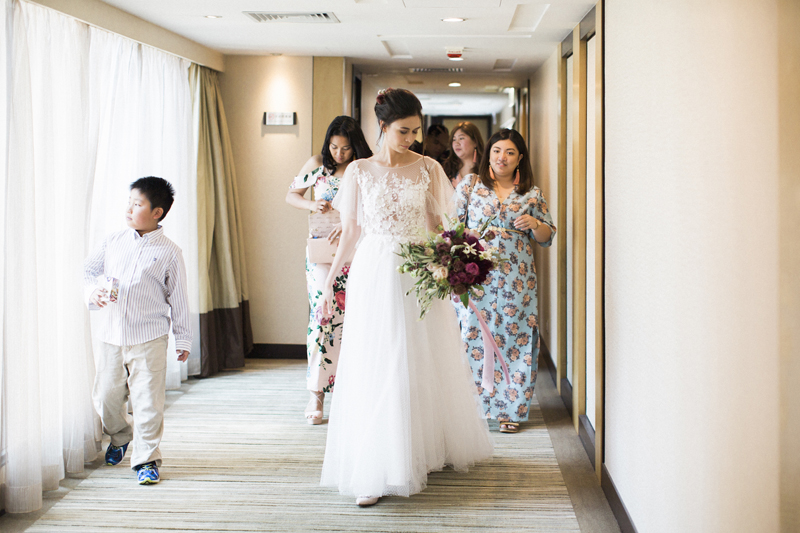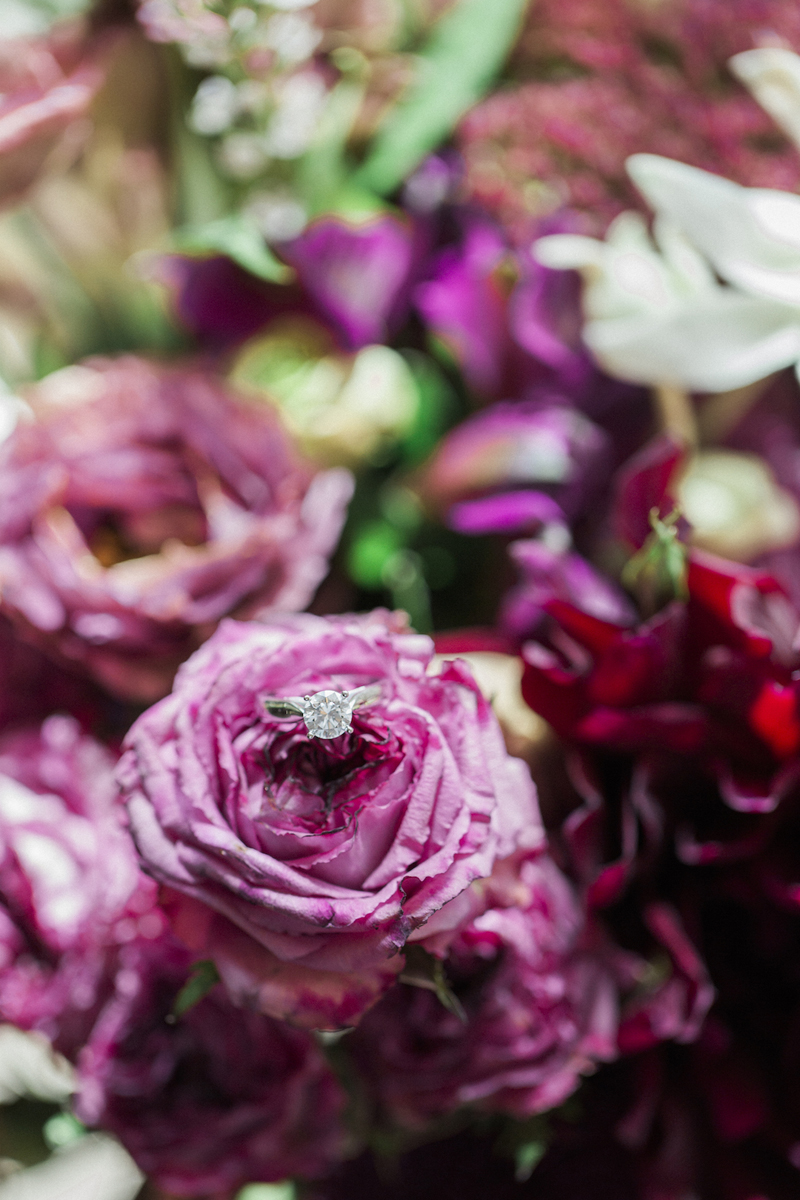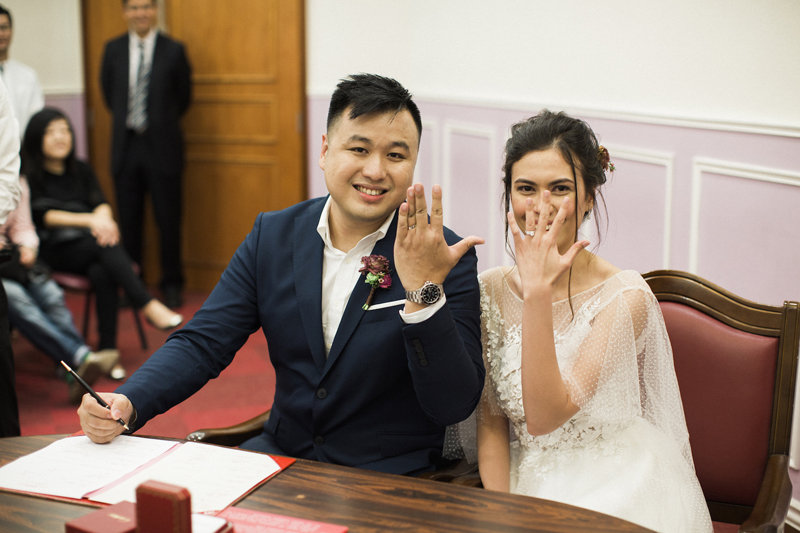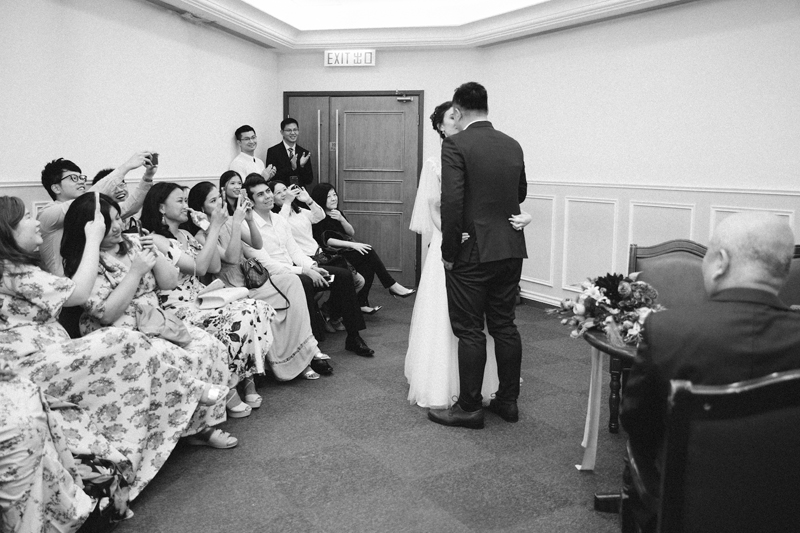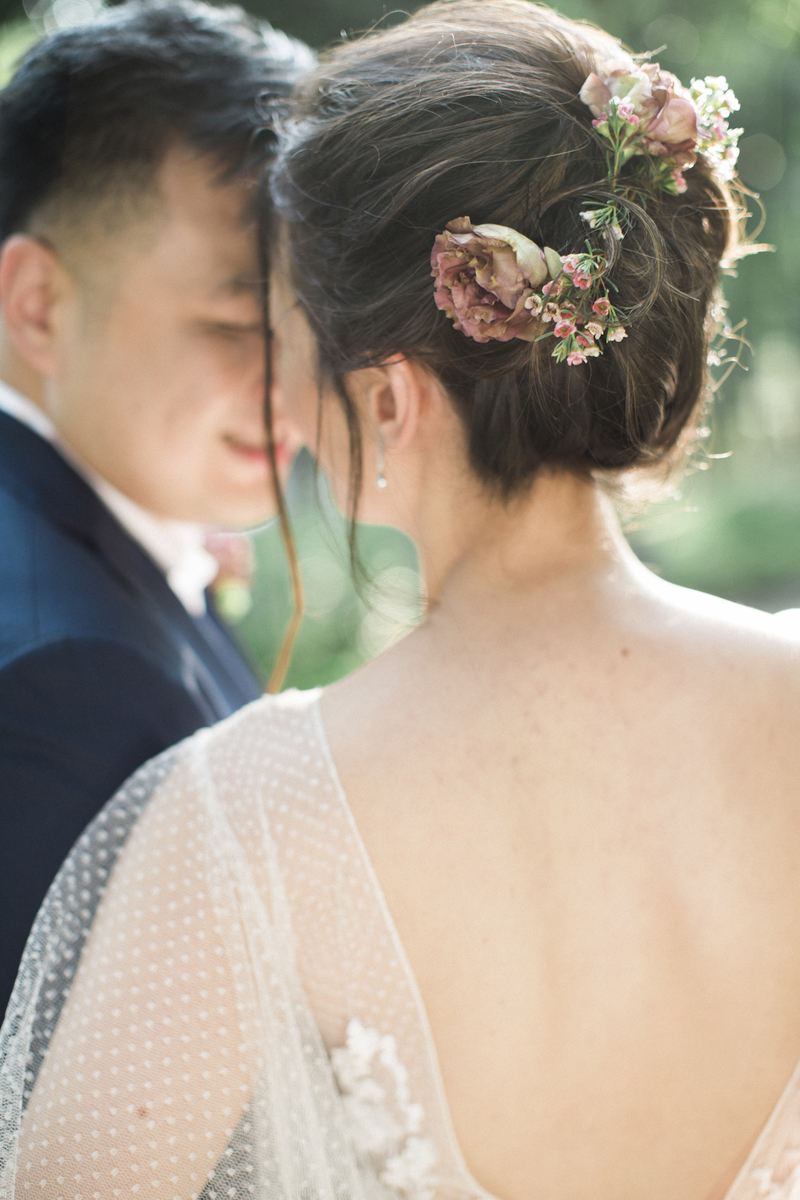 [From: This Simple Indoor Bohemian Wedding in Hong Kong is Full of Vibrant Colors / Photos: Savour Productions]
(7) Tiffany and Derek
Even if you're in another country, you can head straight to the nearest city hall and get married. Tiffany and Derek did just that. They put on their gown and suit and went to the city hall at San Francisco on a bright and sunny day. They came out as husband and wife and took off, celebrating their new life by shooting all day around the city.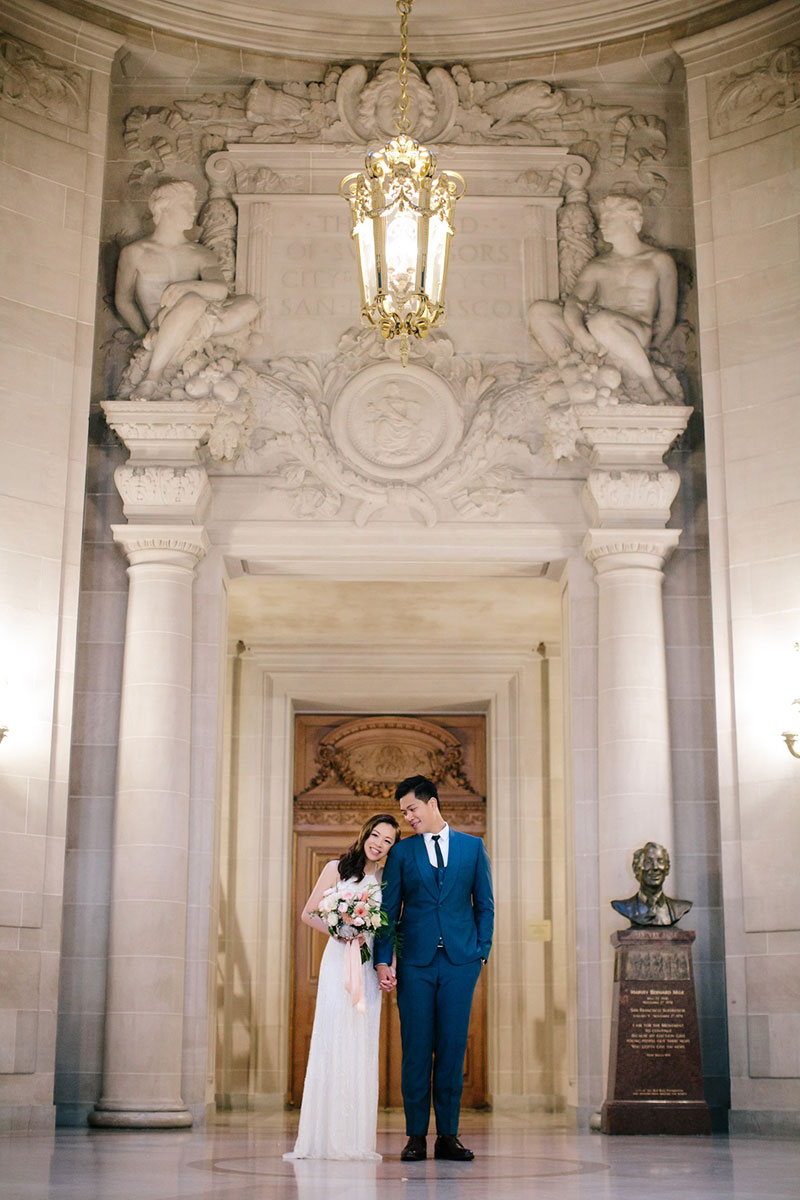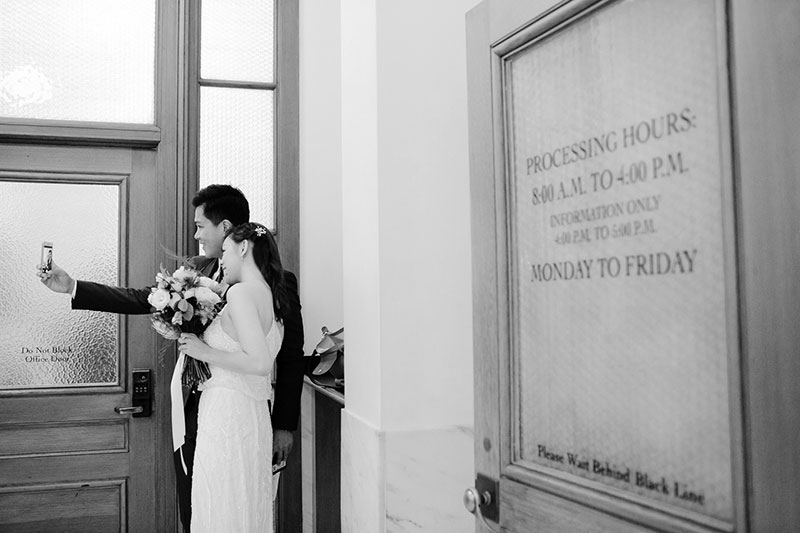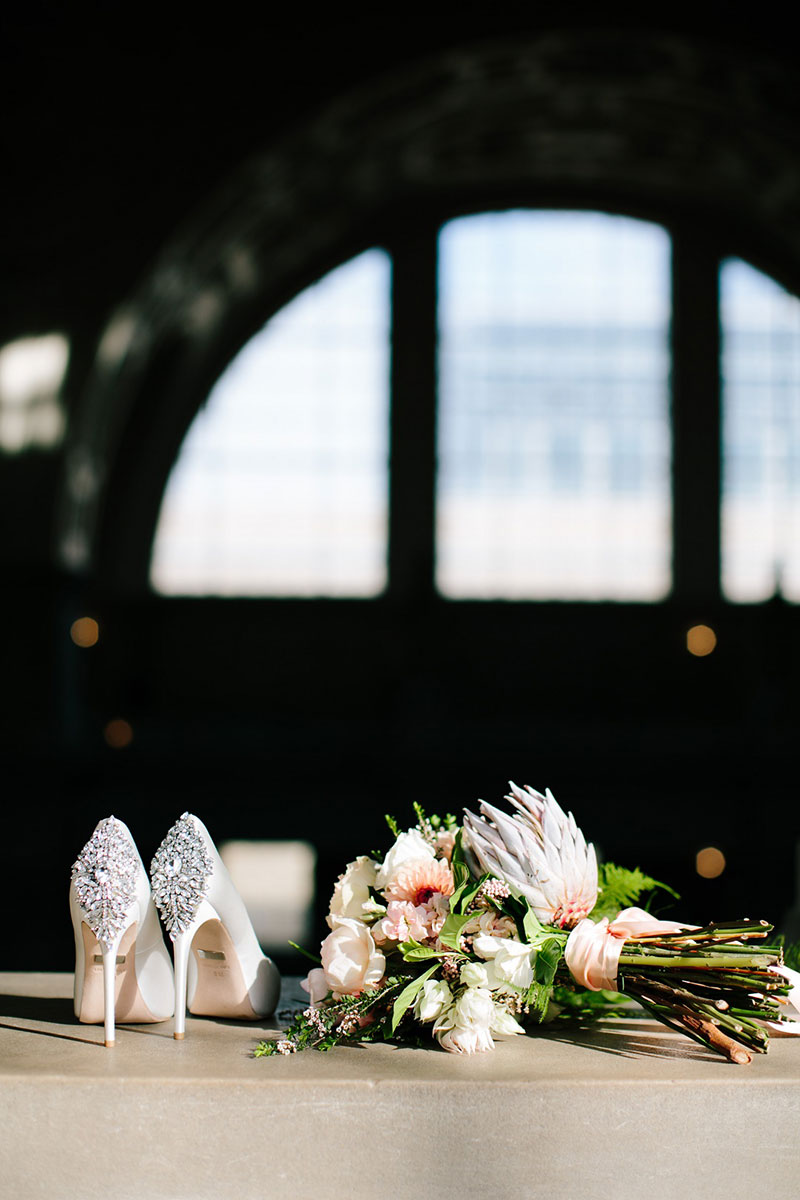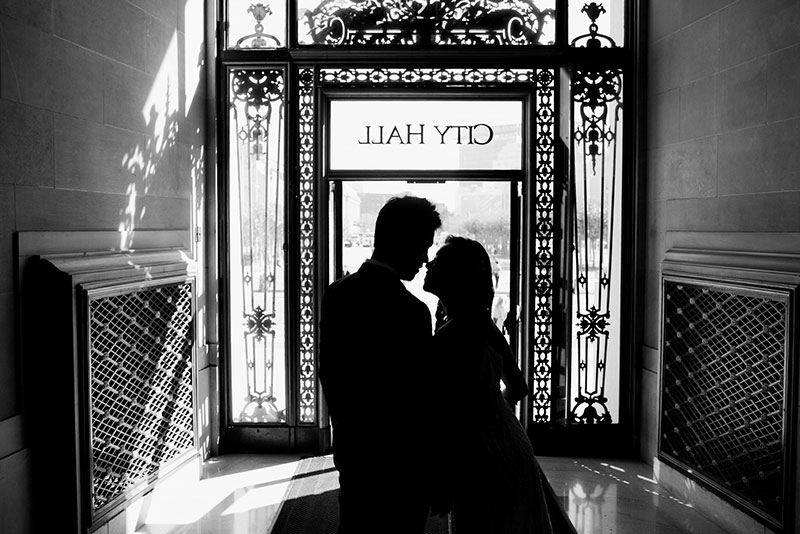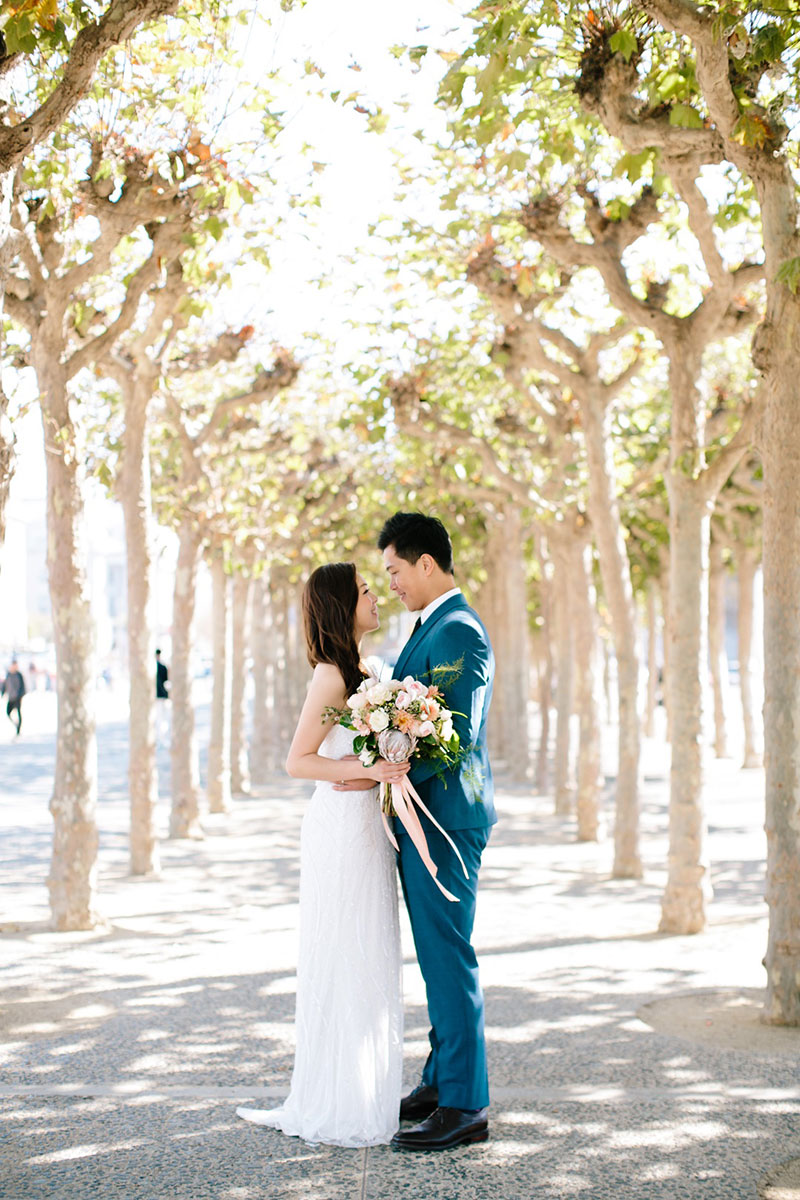 [From: Just the Two of Us / Photos: Gladys Jem Photography]