If any of you have been eyeing Repulse Bay as your wedding venue, then you're in for a treat right now. We already cited this place in our feature on outdoor garden venues a while back because it's a beautiful place to hold a wedding. And to show you the many ways you can design this venue, we've gathered 7 gorgeous garden weddings that took place here. See how each couple transformed this very same garden into a wedding that was uniquely their own. Time for loads of inspiration and ideas, scroll on!
(1) This wedding is full of Paris-inspired details mixed with feminine pastel shades of peach and sea green. The reception was elegantly executed in all-white linen and decor, and the  bride's non-traditional blush dress truly stands out! Everything about this wedding is picture perfect, too.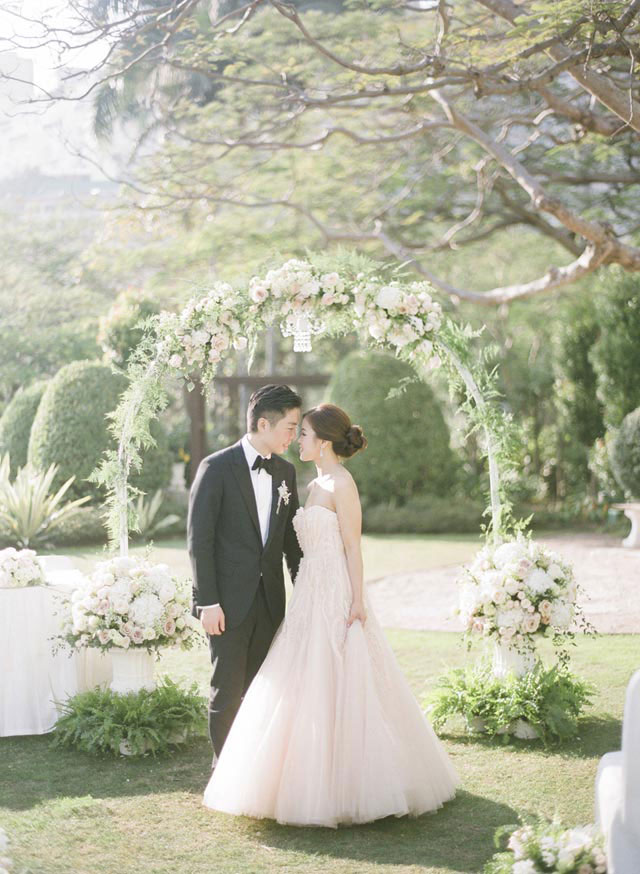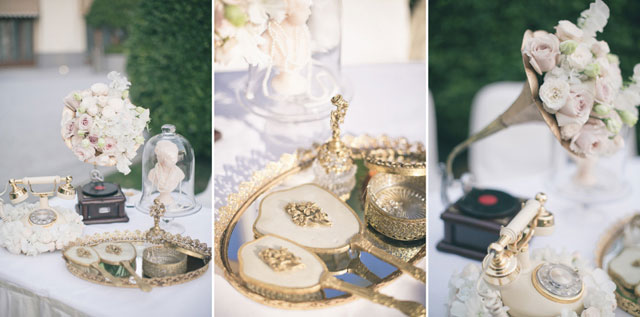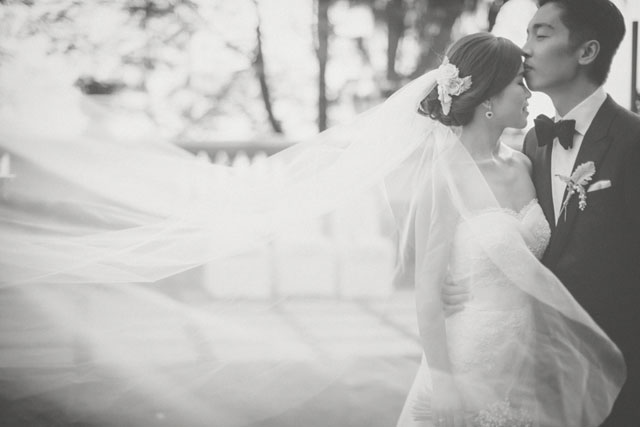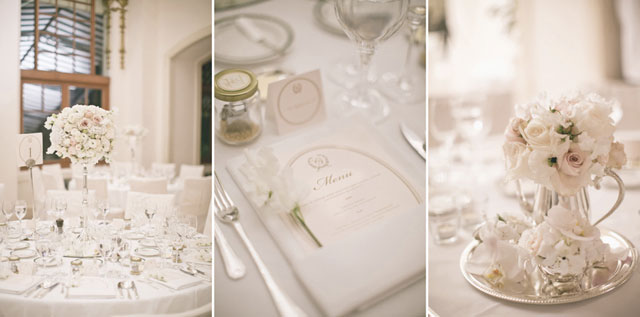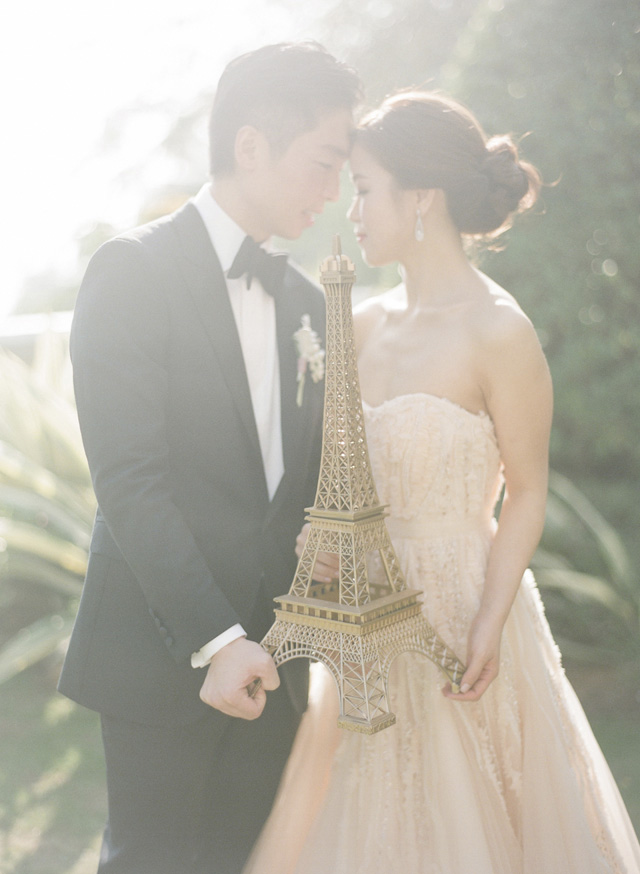 [Photos: Jada Poon Photography]
(2) When this couple tied the knot, they made sure to personalize every detail. Do you see the details even on the dessert? The gray color theme also perfectly complemented the white decorations and the blush petals along the aisle made everything come together beautifully.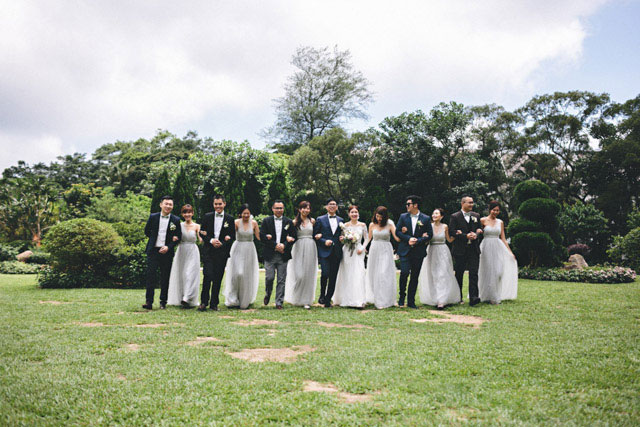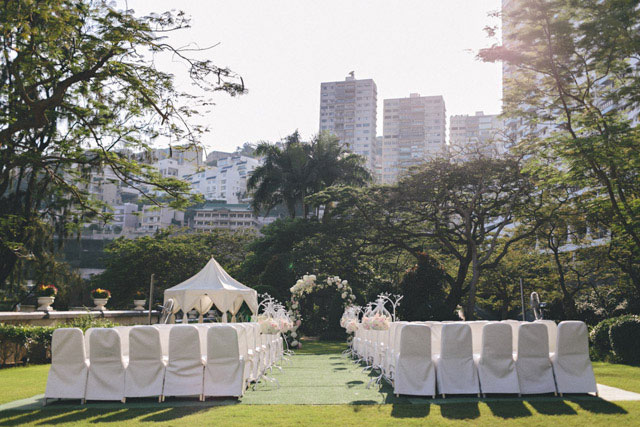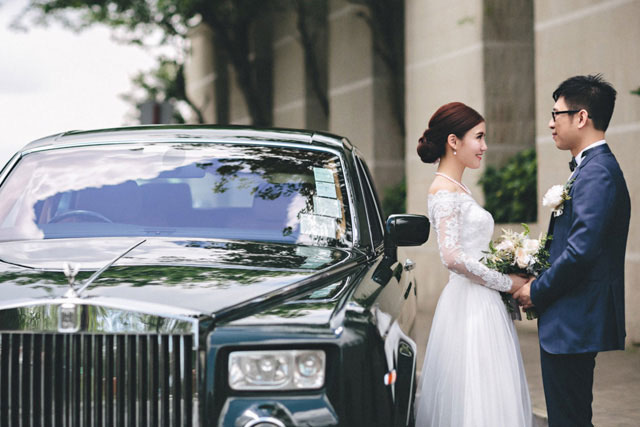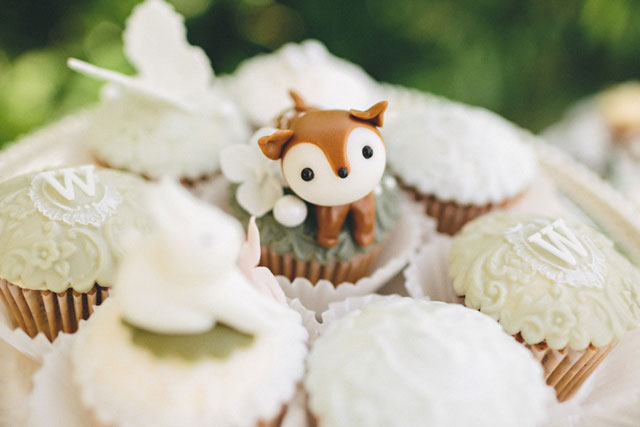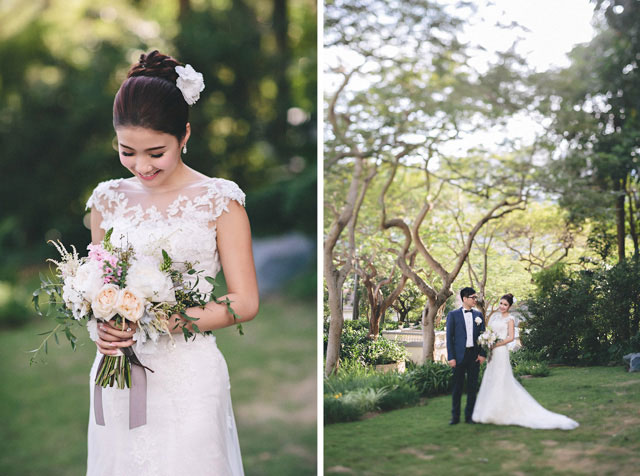 [Photos: History Studio]
(3) Full of brightness and color, this wedding had a yellow and orange color theme. The couple also had a photo wall at their reception and used pretty baby's breath bouquets alongside the table decorations. Do check out the seating arrangement sign board, too–it's a cute idea!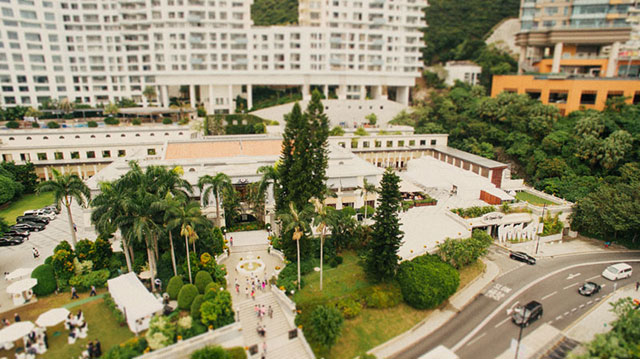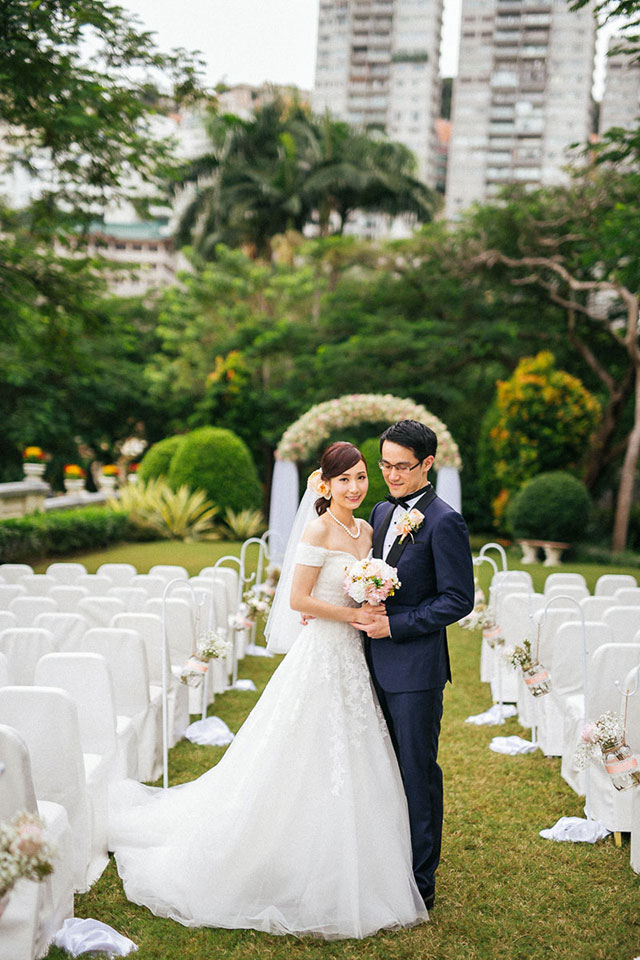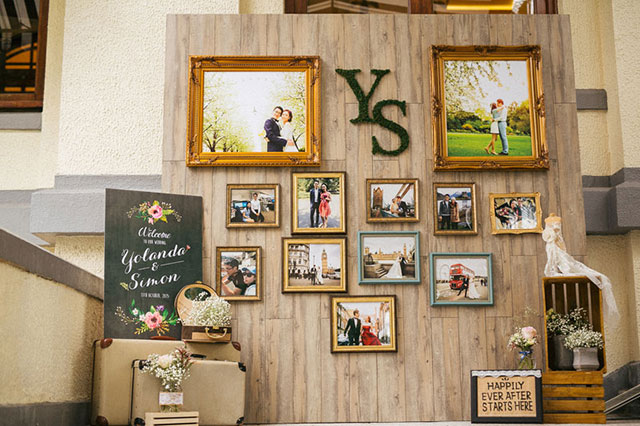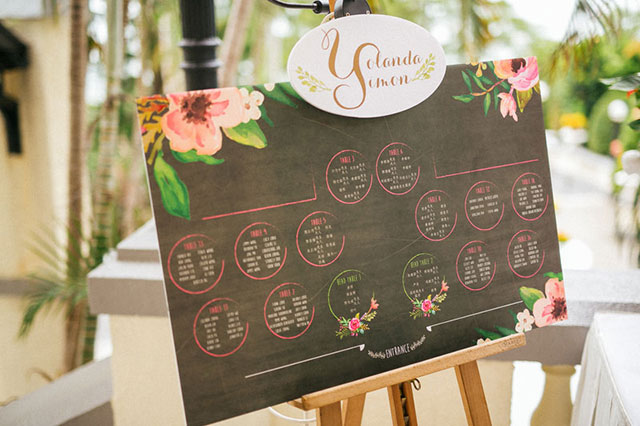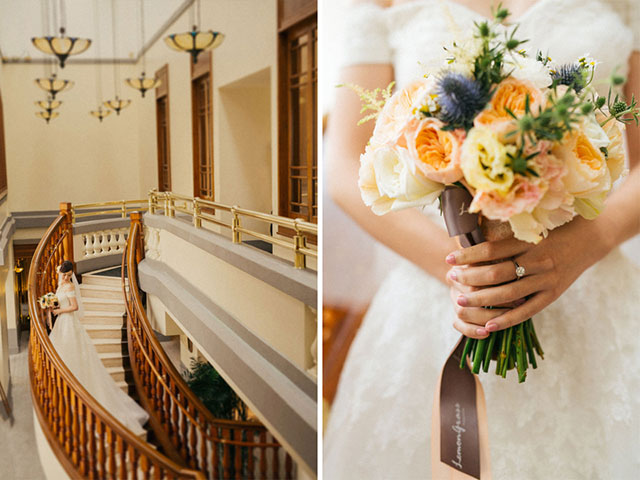 [Photos: Patrick Photography]
(4) Now, if you're looking for a deeper shade as the hero of your wedding, see this sweet union for inspiration. Burgundy became a vibrant hue throughout the ceremony and reception, and a more subtle shade of mint gave a softer touch to all the decorations.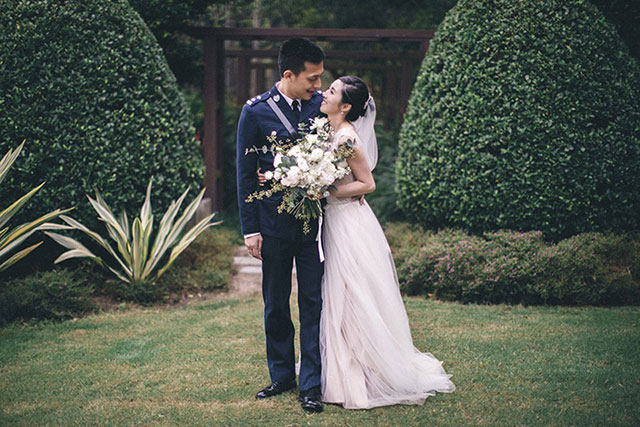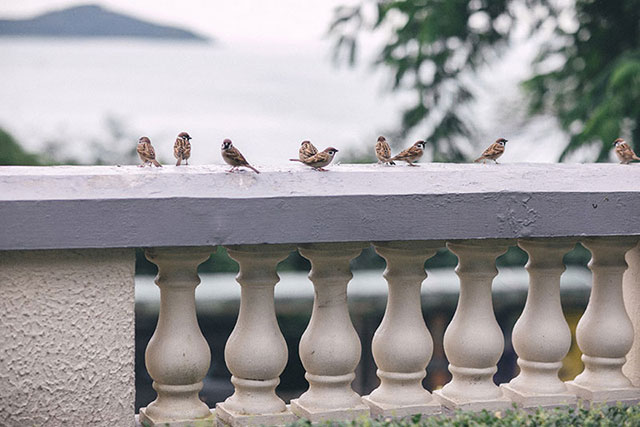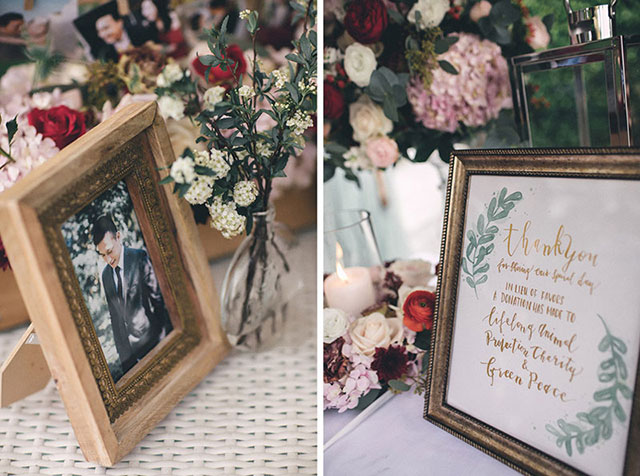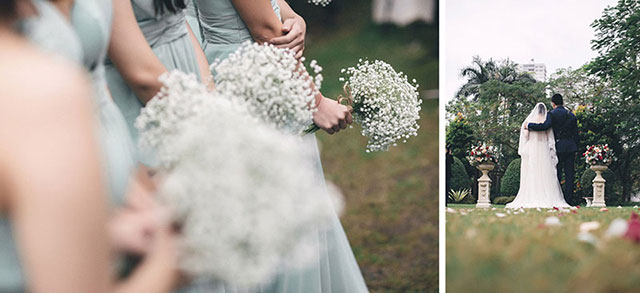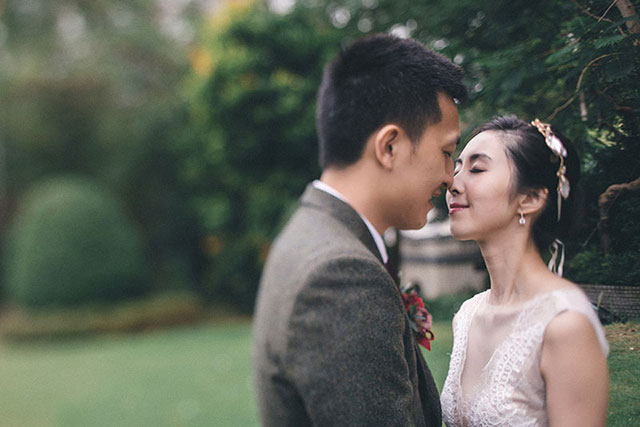 [Photos: History Studio]
(5) Get a dose of lovely pastels from this wedding! You can't go wrong with these colors if you want a delicate and dainty look for your garden wedding. Take note of all the details here, ladies. Each piece of the puzzle–from the arch and aisle flowers, to the dessert bar and giveaways–is pure perfection.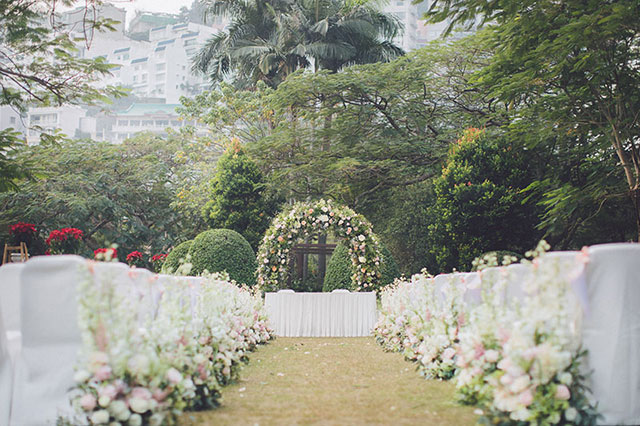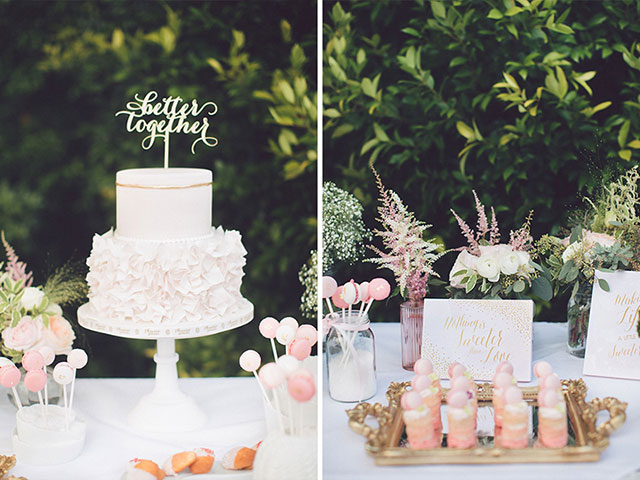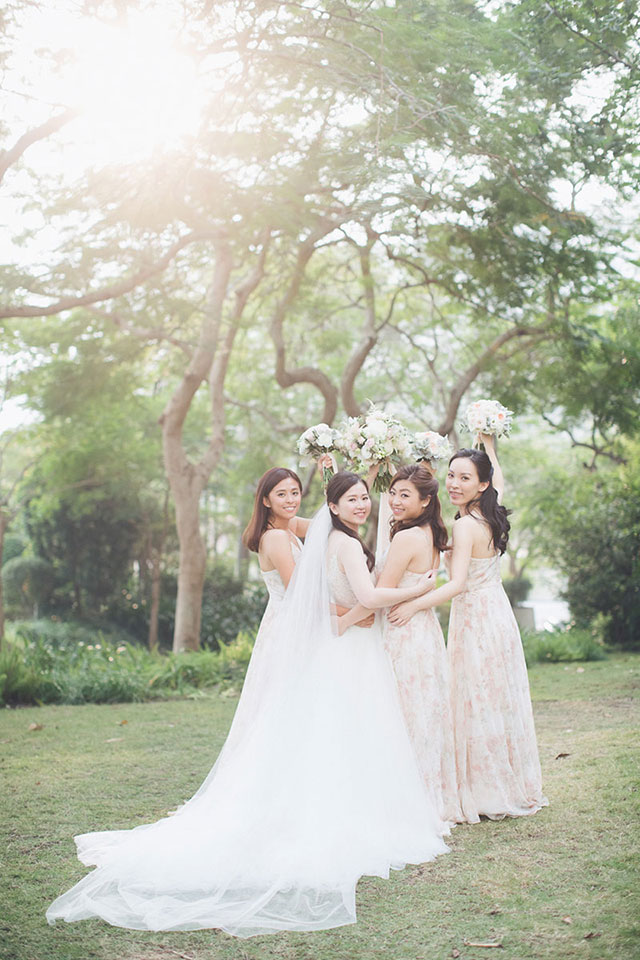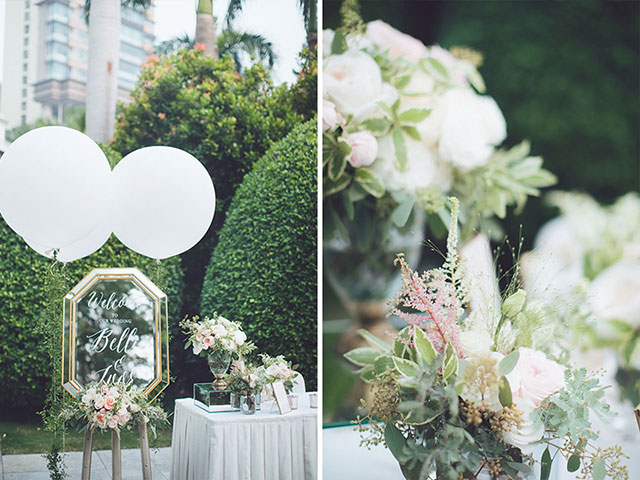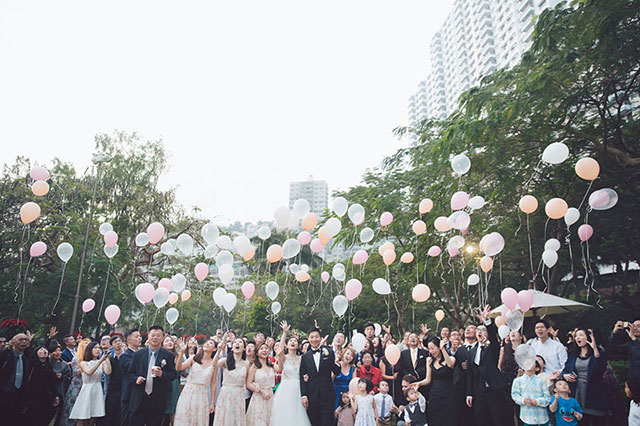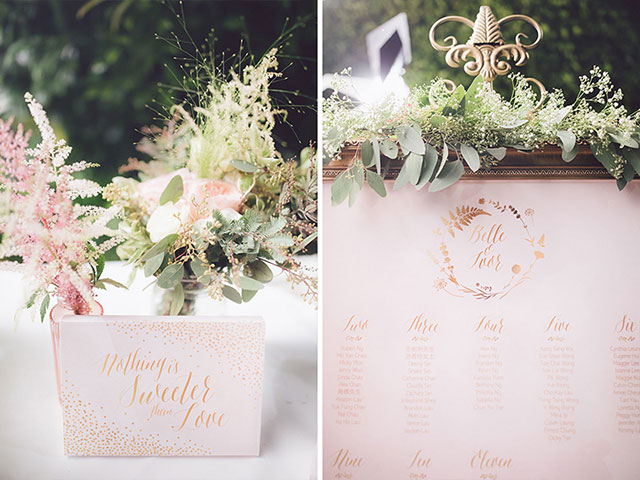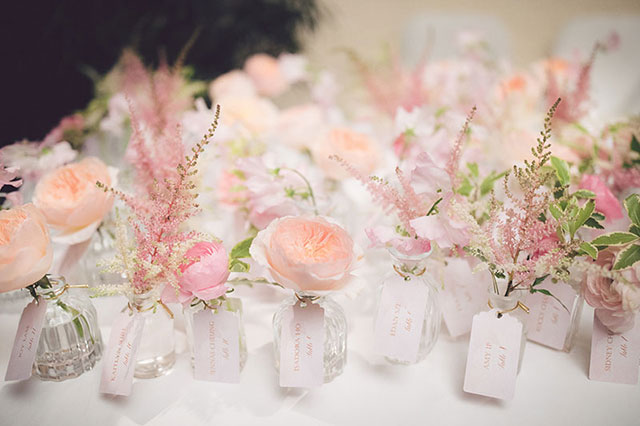 [Photos: Hyvis Tong]
(6) Flowers and more flowers make a wedding so gorgeous! See how this couple had different kinds of flowers all over their ceremony and reception. The simple gray theme also went well with all the blooms that dominated the scene. We're also loving the full floral wall that served as the reception backdrop.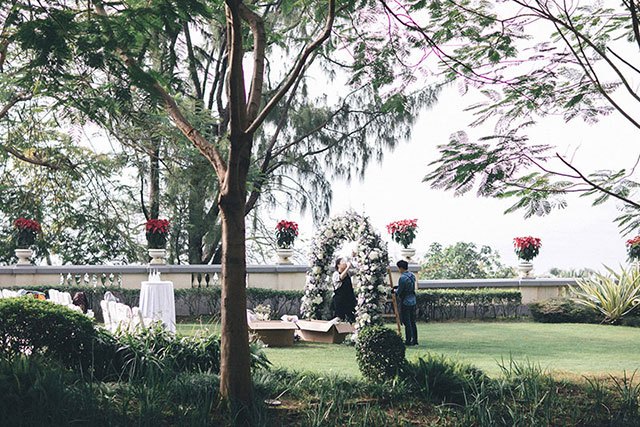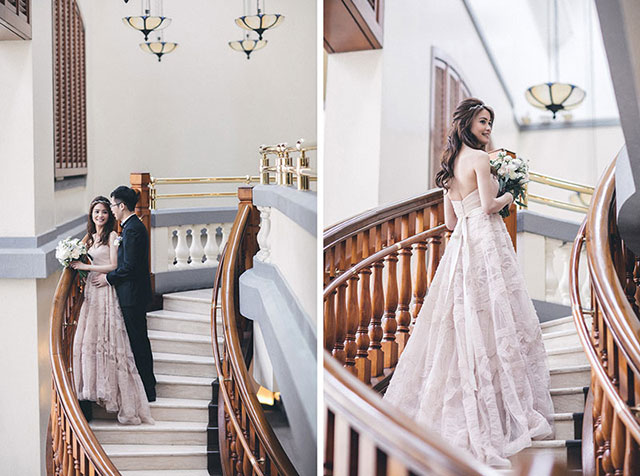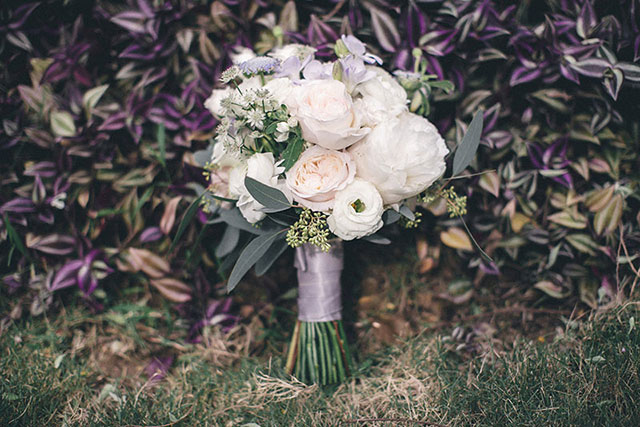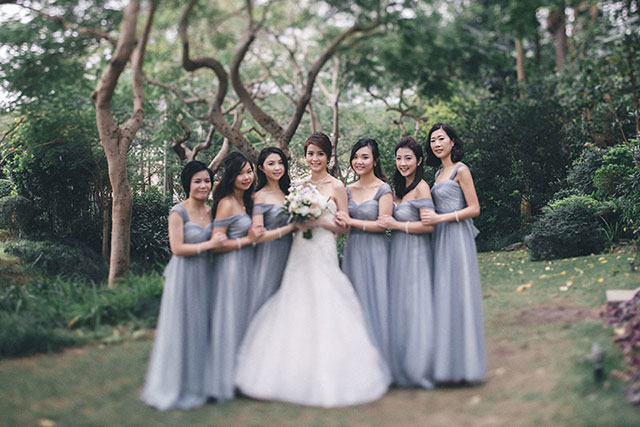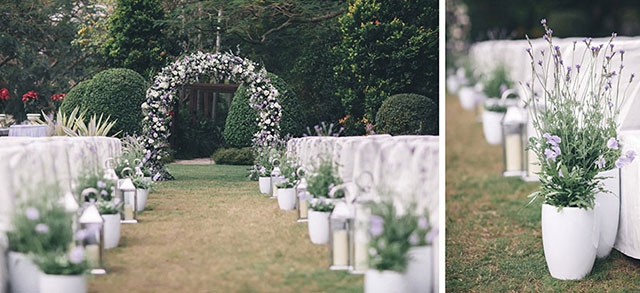 [Photos: History Studio]
(7) Perhaps the regal touch of violet is something you'd like? If so, then take a closer look at this wedding right here. From the wreath that says, "I told you so," to the groomsmen's ties and the ceremony aisle, the hero color, violet, completed the look and made this wedding a classy event to remember.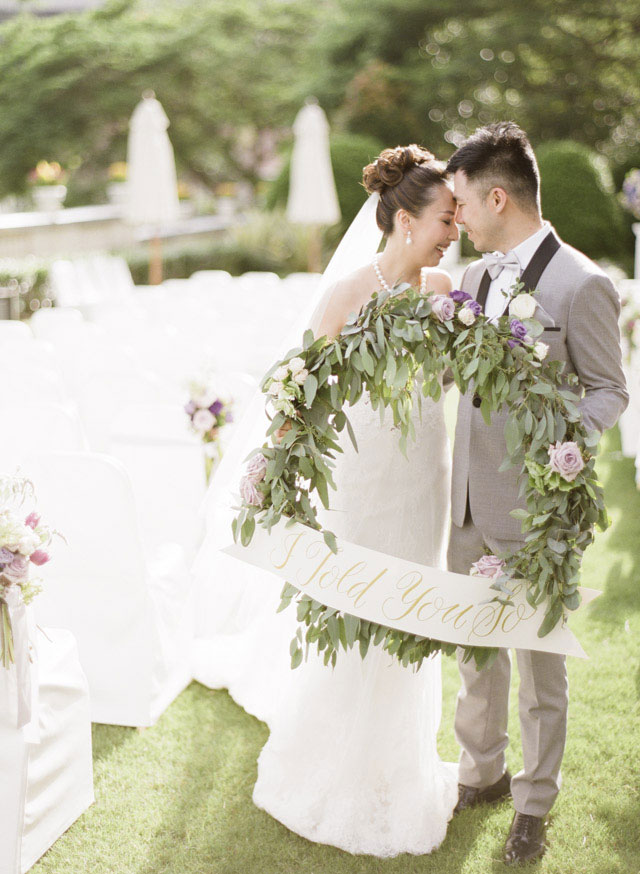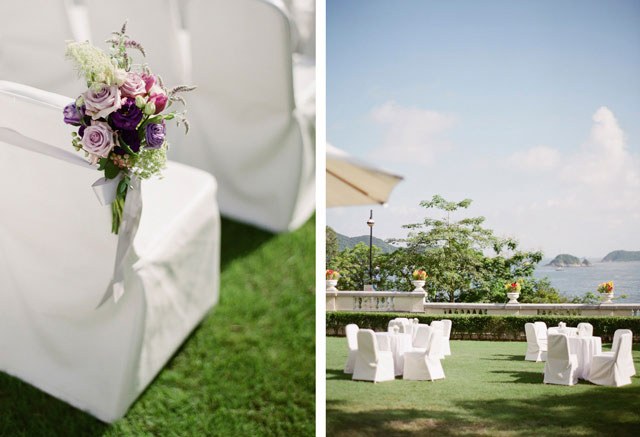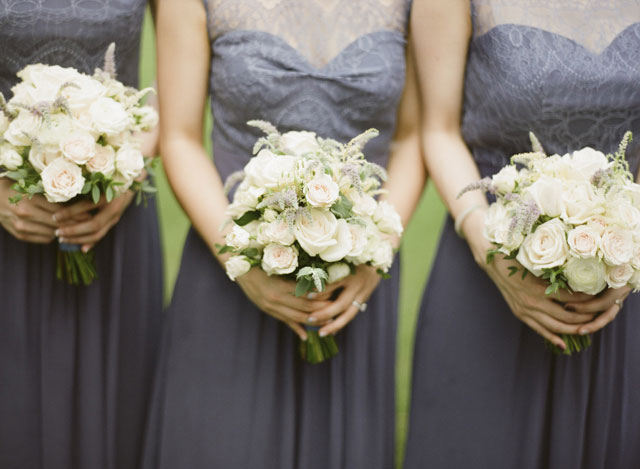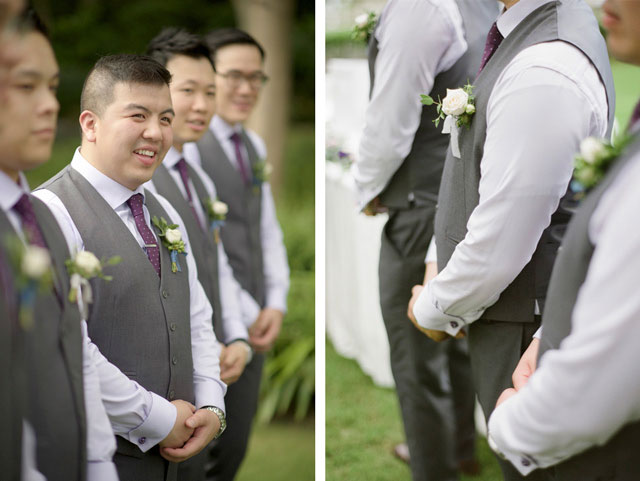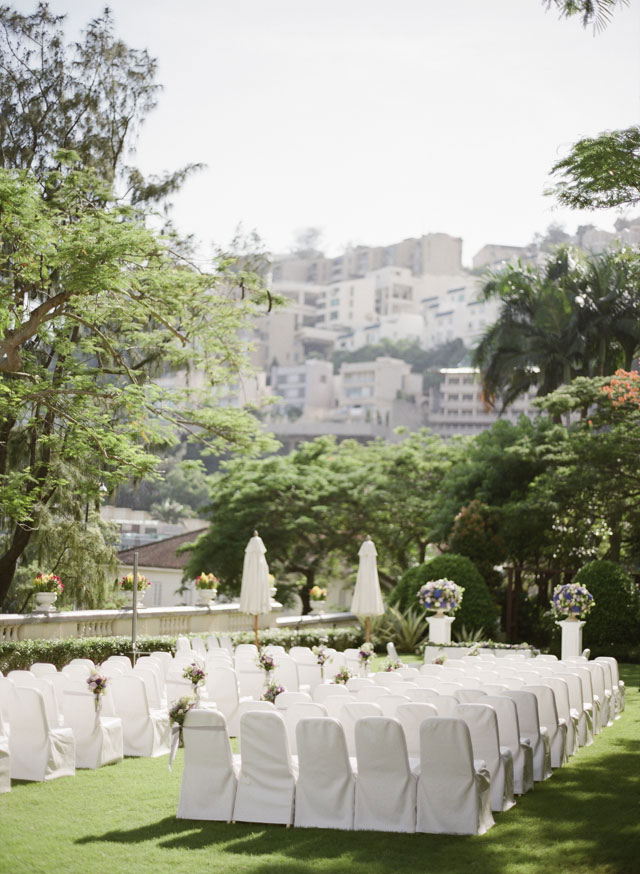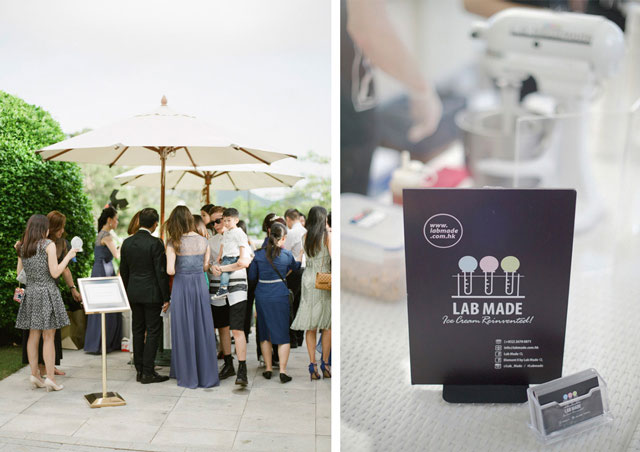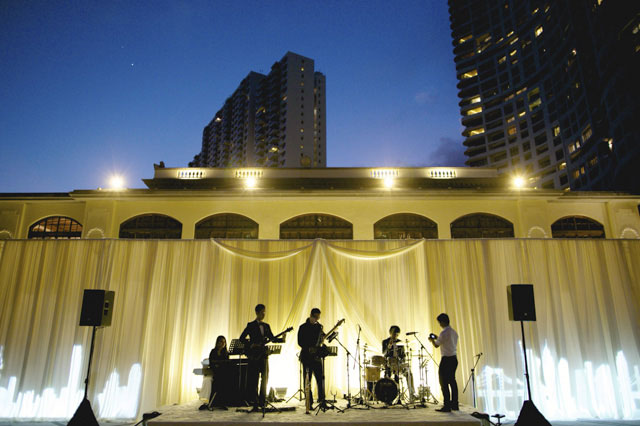 [Photos: KC Chan Photography]
Repulse Bay is certainly a versatile wedding venue. Make the most of your decorations, color theme, and style to execute a delightful occasion that will be beautiful and unique. We hope this roundup gave you a lot of ideas for a wedding at Repulse Bay. Adios for now and stay tuned for more wedding venue ideas and inspiration soon!