If your wedding falls during the holidays, then you're getting married during the merriest time of the year! Naturally, you'll want your wedding to be as festive as the season, too–why not join in on all the fun and cheer? There are countless ways to make your wedding more festive, and we've listed 7 easy ones you can easily incorporate into your plans. From feel-good drinks that are our favorites during chilly December nights, to fun food that have that special holiday touch–this list will make you (and everyone else at your wedding) feel the holiday spirit, no doubt! 'Tis the season to be jolly, so read on now.
(1) Red flowers, specifically poinsettias, are absolutely beautiful for a wedding during the holidays. Some handheld poinsettias are the way to go.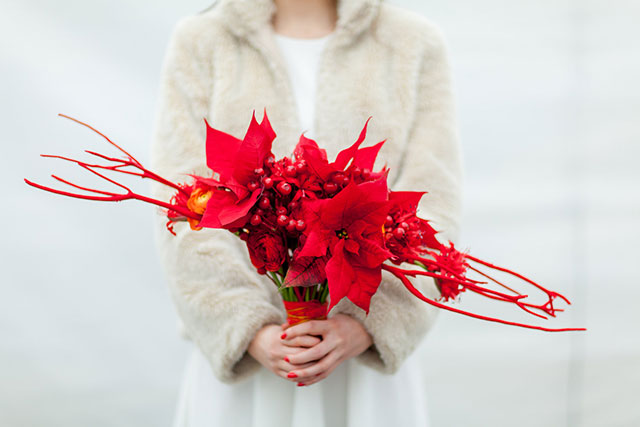 [Photo: Julian Winslow Photography / Flowers: Pip Bensley]
(2) Make your invitations extra festive with added holiday-inspired designs. This will drum up excitement as the date draws nearer.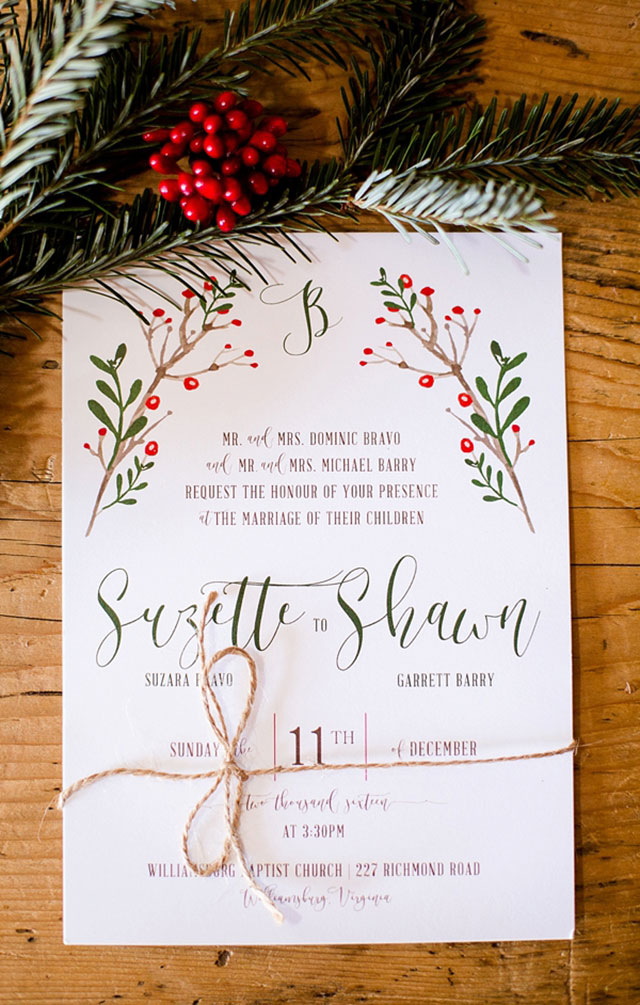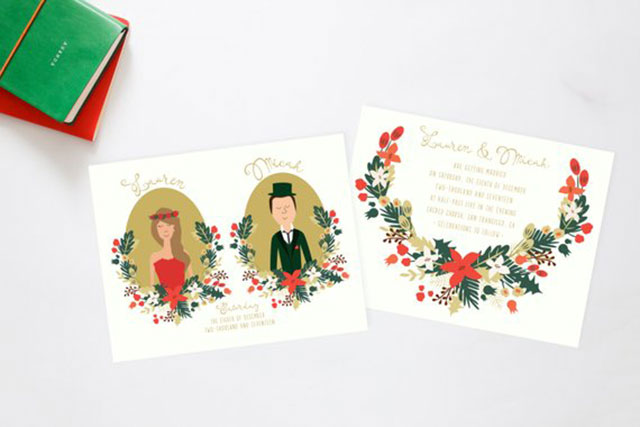 [Photos: Katherine Sparks Photography, Heart and Fox via Etsy]
(3) Velvet accents–that are as luxe as can be–will always have that holiday feel! Even these velvet shoes and drapery are holiday charmers.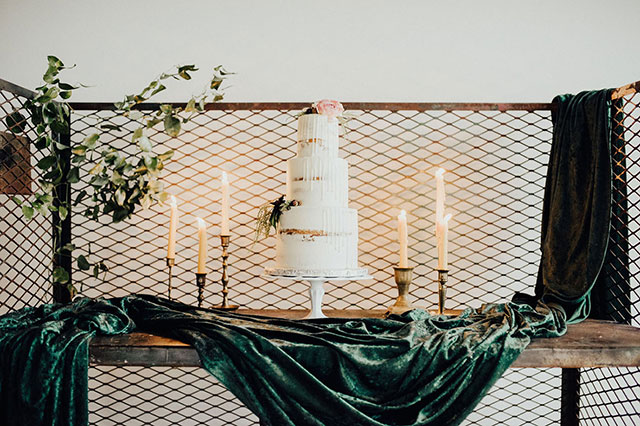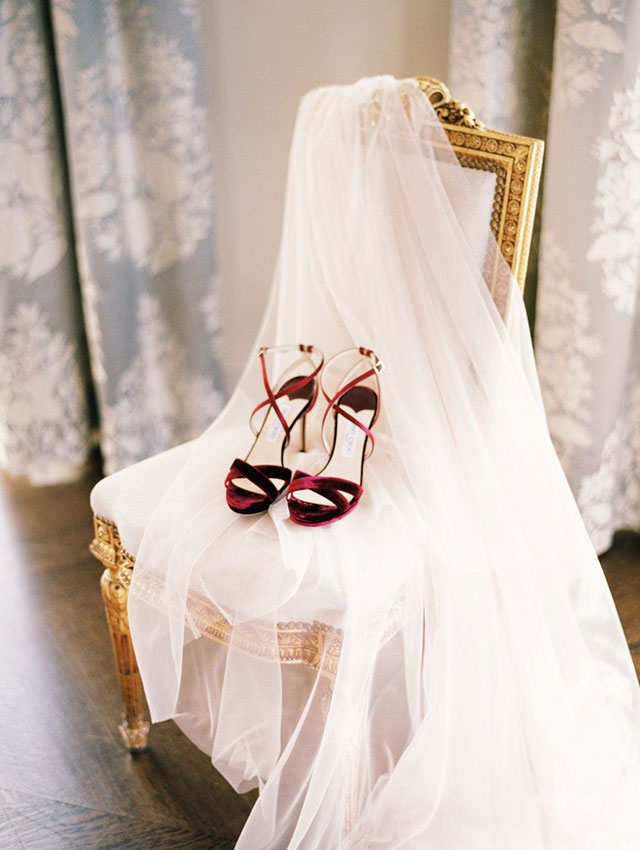 [Photos: The Rowlands, Sophie Kay Photography]
(4) Hot cocoa will always have that comforting feel we all look for during chilly time of the year. Serve this to guests and they'll feel right at home at your reception.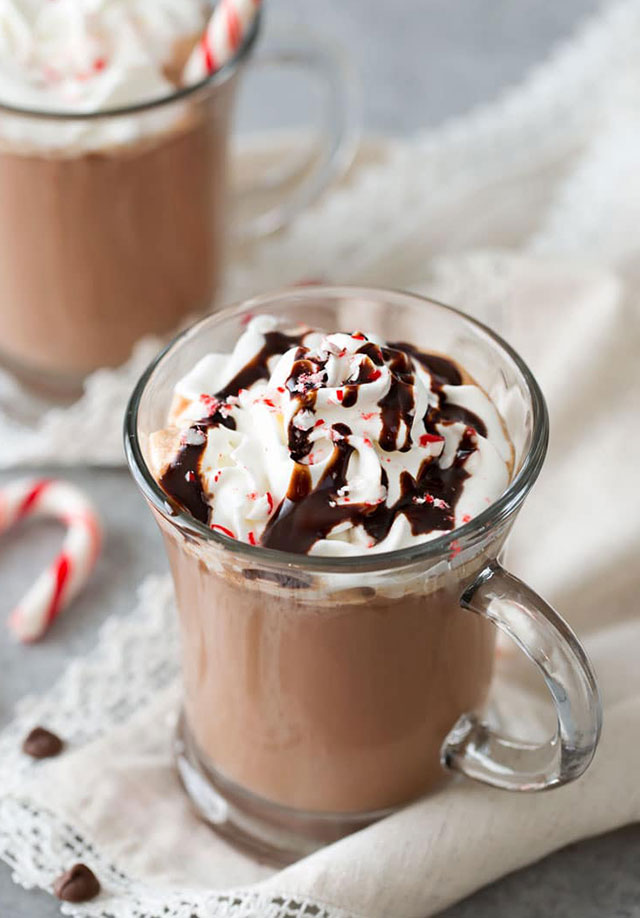 [Photos: Sugar Hero, The Chunky Chef]
(5) Or how about a candy cane cocktail, anyone? Get creative and have fun by adding a holiday twist to your alcoholic drinks.
[Photos: Will Cook for Friends]
(6) Ginger cookies have the holidays written all over them. Add them to your dessert bar, or give them away as gifts–either way, they'll be a hit.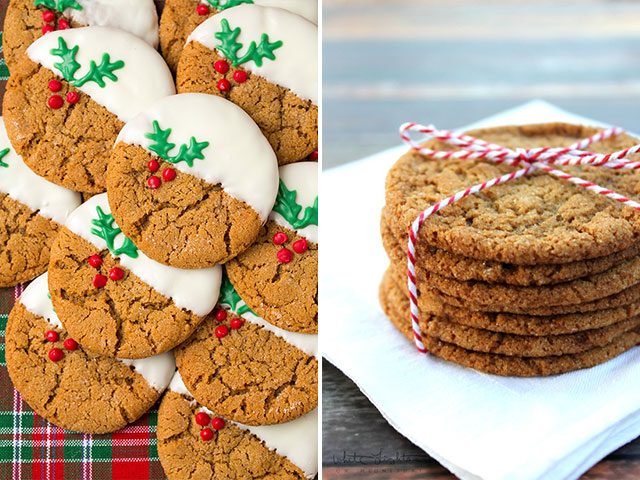 [Photos: Cooking Classy, White Lights in Wednesday]
(7) Finally, cedar twigs or holly are perfect details to add. They will top off your holiday wedding perfectly–whether it be in table decorations, or in you flower girls' headdresses!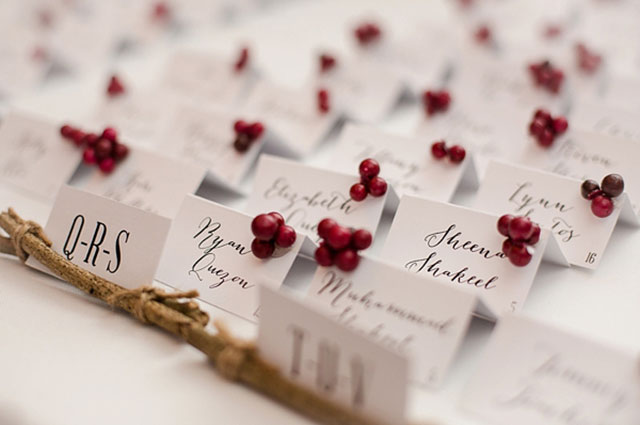 [Photos: Katherine Sparks Photography]