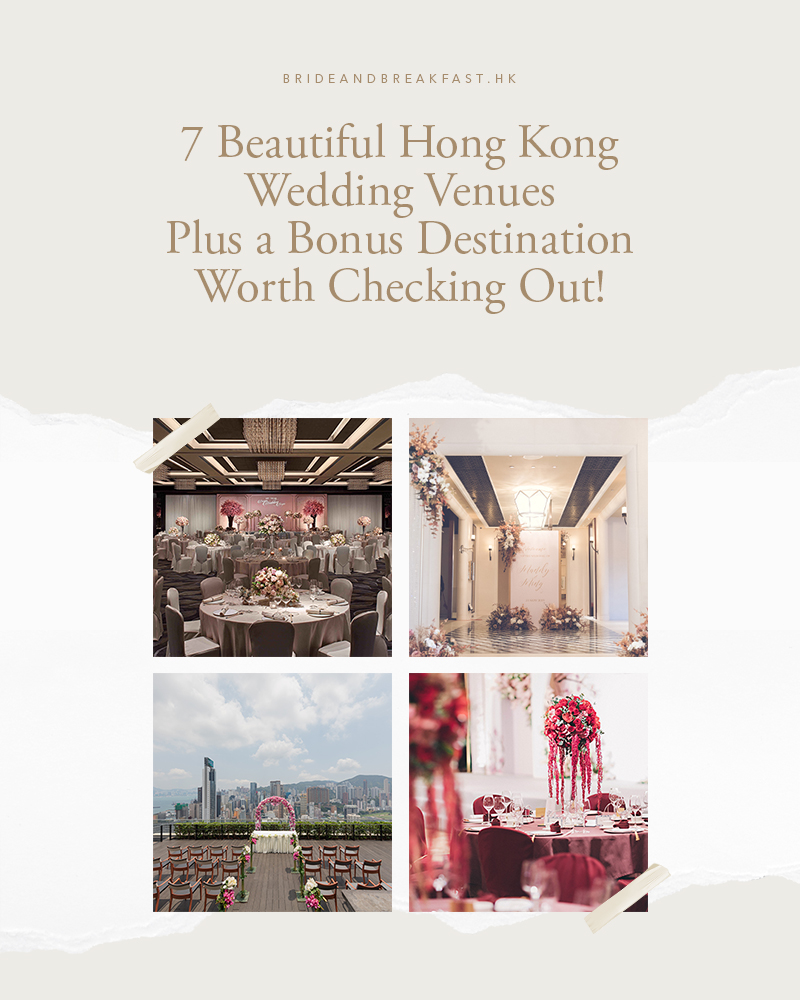 [Photos: JW Marriott Hotel Hong Kong, Rosewood Hong Kong, Wooloomoolo Steakhouse (Wan Chai), Conrad Hong Kong]
There are so many wedding venues out there. How do you narrow it down to just one? It will really depend on two main things: your budget and your theme. If you want a rustic wedding, then something outdoors will suit you. If you want something classic and need a big space, then a hotel ballroom will fulfill your needs. Today, we've shortlisted some venues that we think will be worth looking into. We thought of all the kinds of weddings we've seen and we've picked venues that will cater to the different tastes and preferences. Hopefully, this can help kick-start the venue hunting for you. Let's begin, shall we?
Classic Grandeur
If you choose to say "I do" at JW Marriott Hotel Hong Kong, you get to tie the knot at one of the city's most elegant venues. With an exceptional location and one of the largest, pillarless ballrooms in Hong Kong island, your wedding will be nothing short of spectacular. The hotel has a myriad of wedding venues to choose from–all elegantly furnished and in all sizes to suit the wedding you will be having. The JW Marriott Ballroom is equipped with top-notch audio-visual technology and cutting-edge lighting while the Pool Lounge offers romantic flair amidst a backdrop of lush greenery, ideal for an al fresco wedding ceremony at the poolside. A wedding here will be a classic and grand event of a lifetime.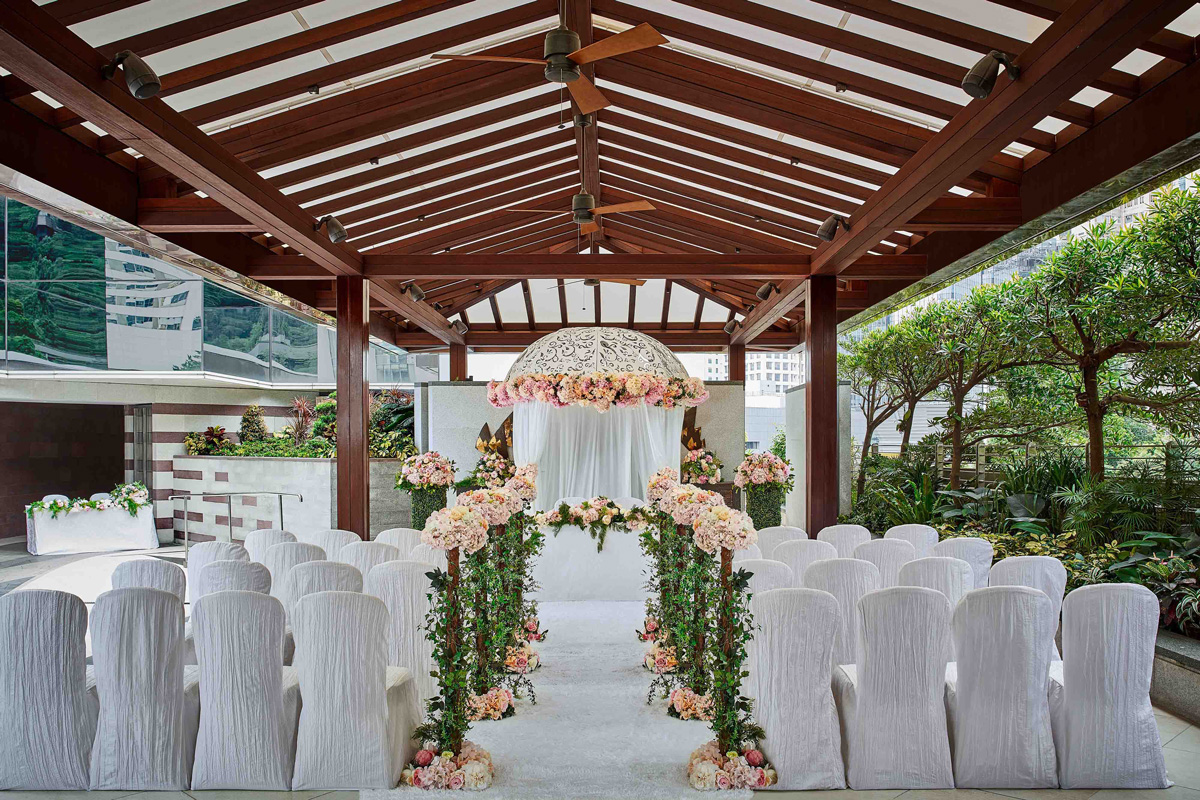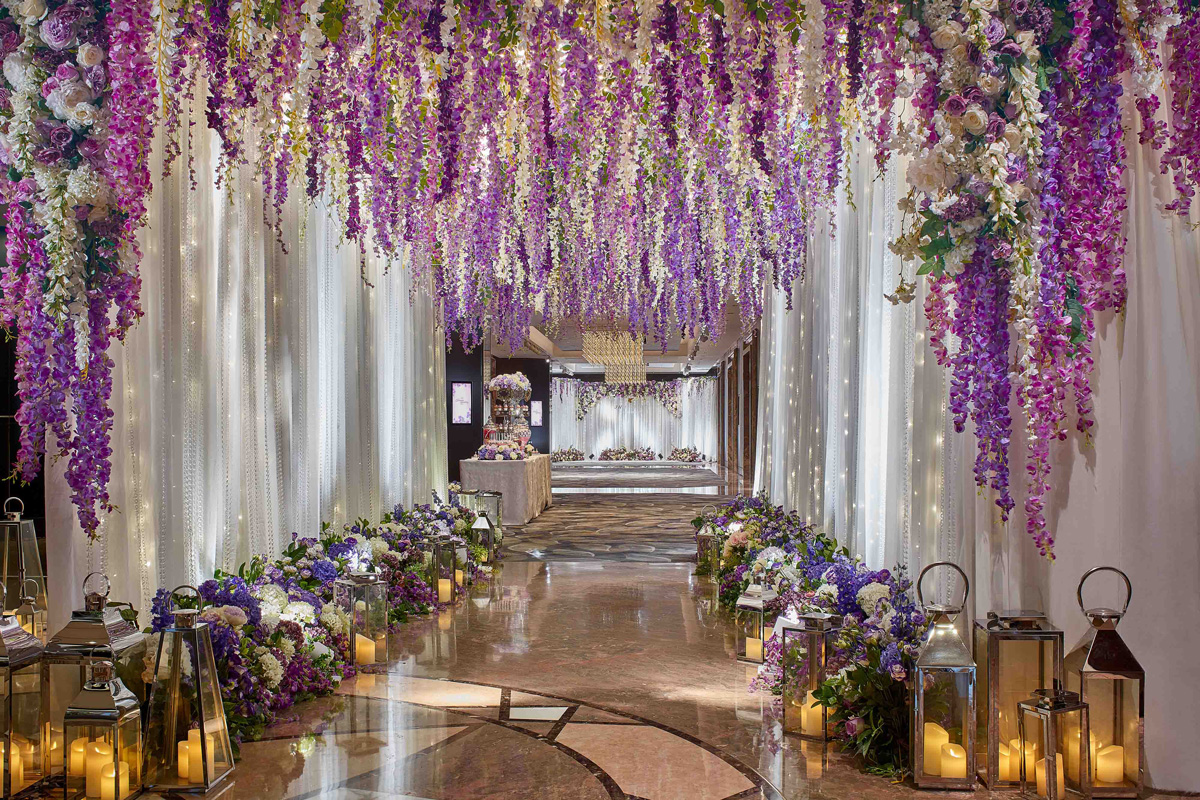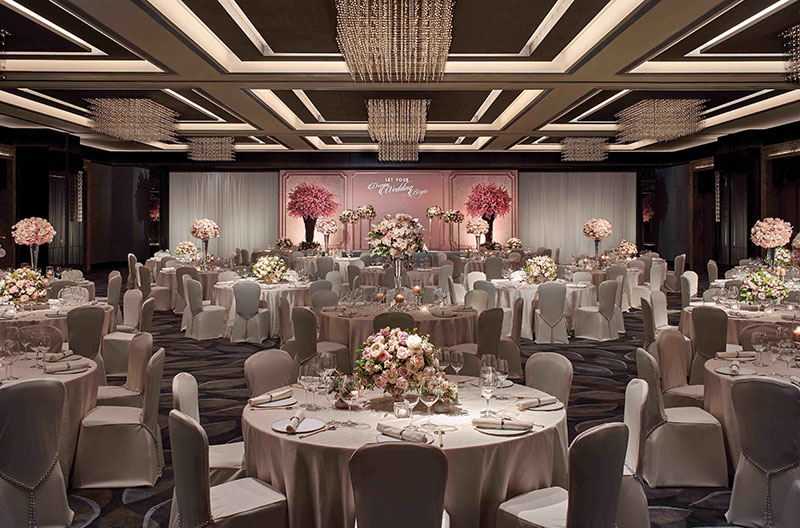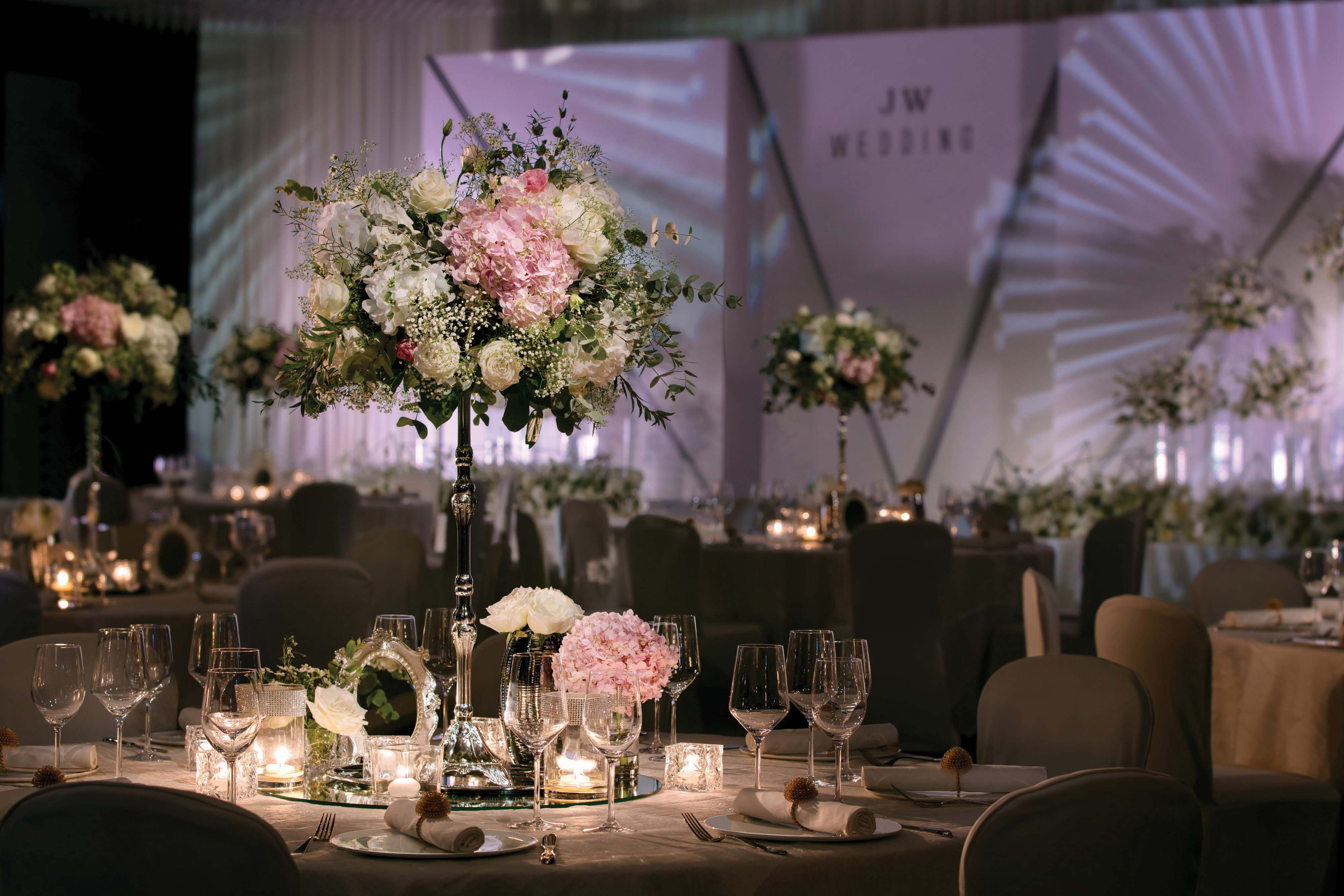 JW Marriott Hotel Hong Kong's wedding packages can be viewed here.
Stylish Modernity
For the modern and minimalist bride, a venue that fits that aesthetic would be Rosewood Hong Kong. From the entrance point to the magnificent ballroom where couples are wed, every corner is stylish, fresh, and modern. Contemporary details and clean lines will make your wedding a beautiful and grand celebration. If you decide to wed in The Grand Ballroom, you can make use of the expansive and statuesque foyer leading to The Lawn. The Lawn offers a magical al fresco wedding ceremony space, perfectly framed by the iconic Victoria Harbour. Rosewood Hong Kong offers both stunning venues and expert guidance to create a truly unforgettable occasion, not only for you, but also for all who will grace the event.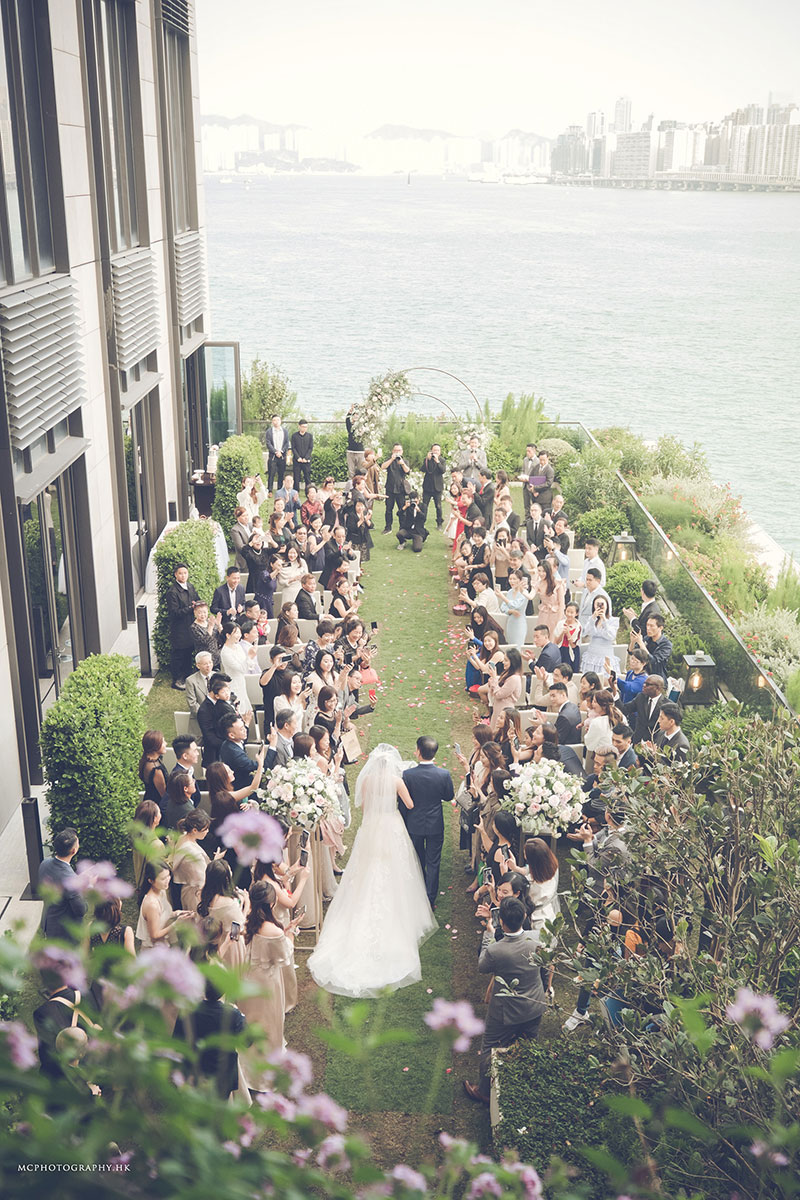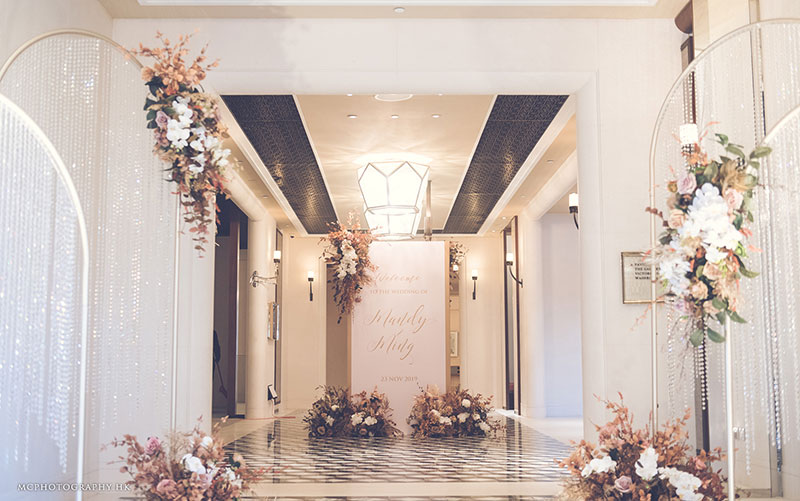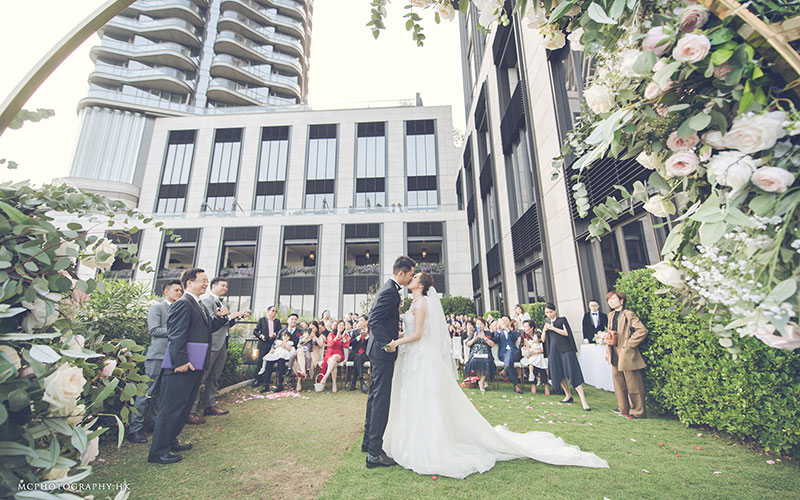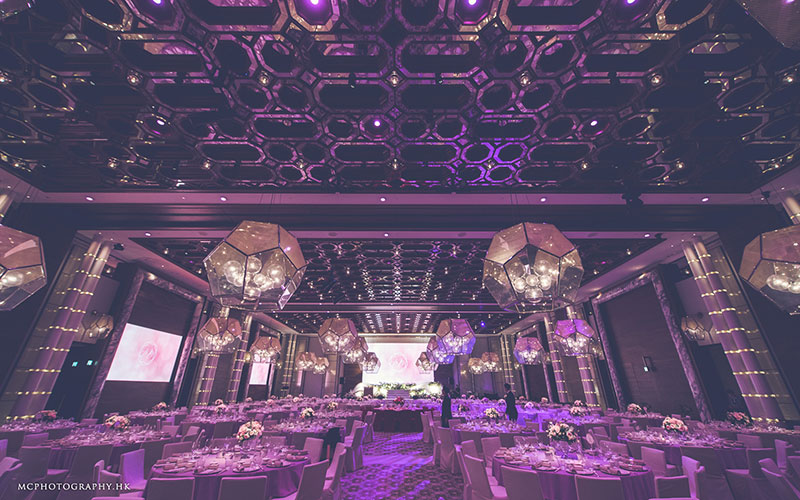 [From: This Wedding at Rosewood is Adorned with Elegant Gold Details / Photos: MC Photography]
Get a glimpse of Rosewood Hong Kong's stylish and modern venue options for your wedding here.
Luxurious Love
If you have envisioned your wedding as something filled with luxury, then a place like Conrad Hong Kong is a fitting venue for you. You can have a lavish banquet, complete with an excellent menu. Conrad Hong Kong also provides couples with a team of seasoned wedding professionals to attend to every detail and to provide thoughtful, creative ideas to help bring your dream wedding to life.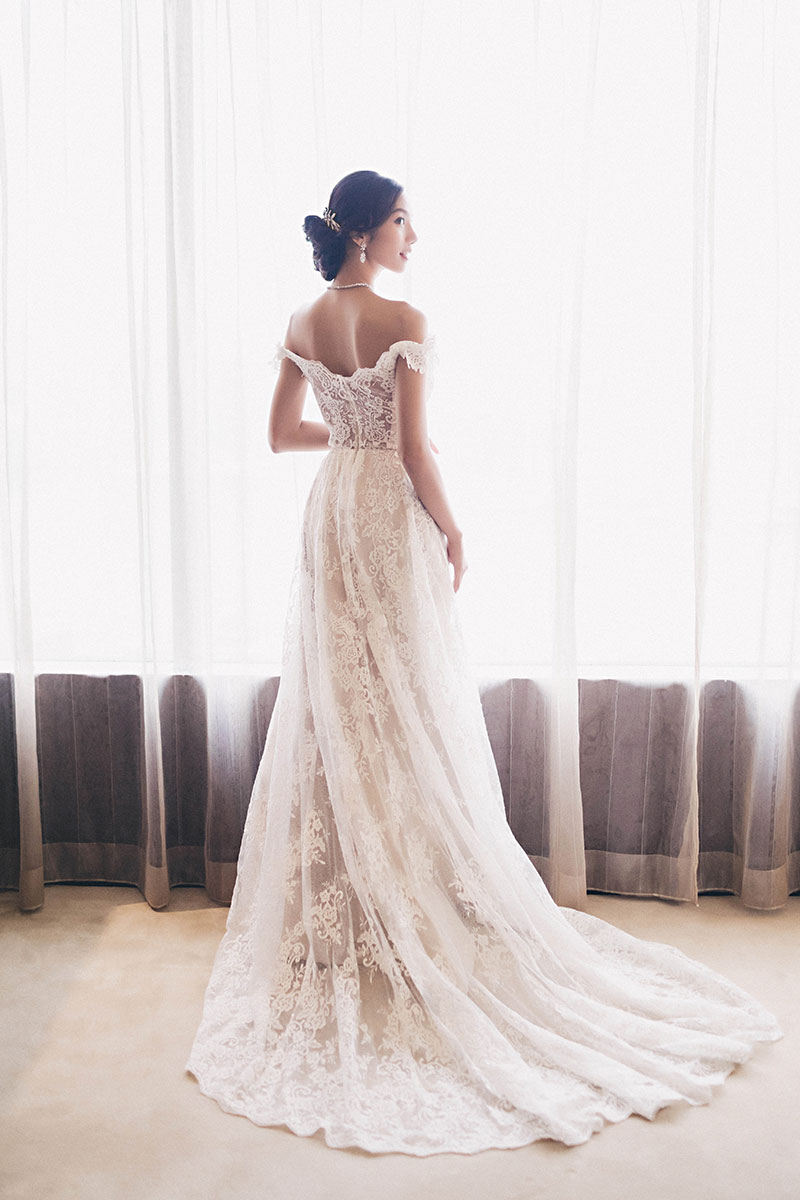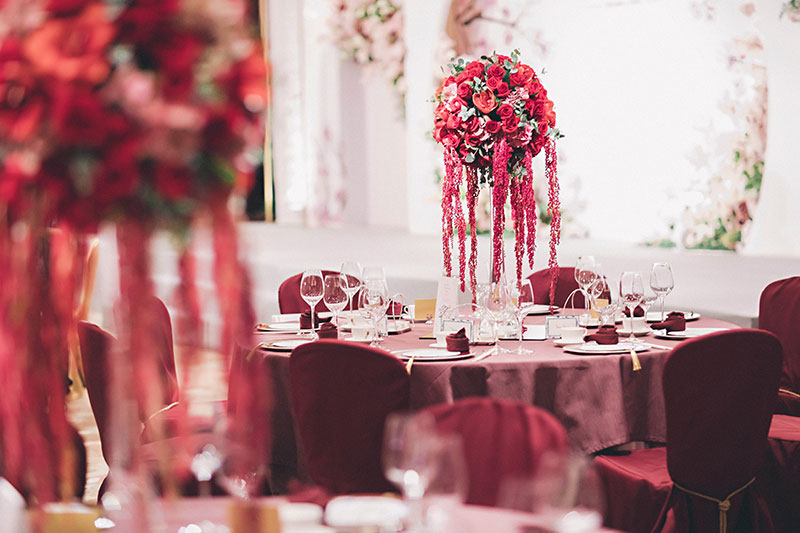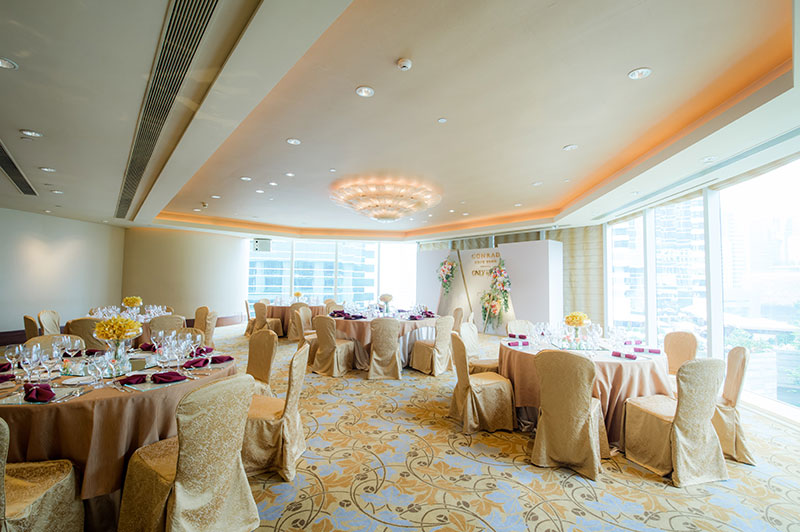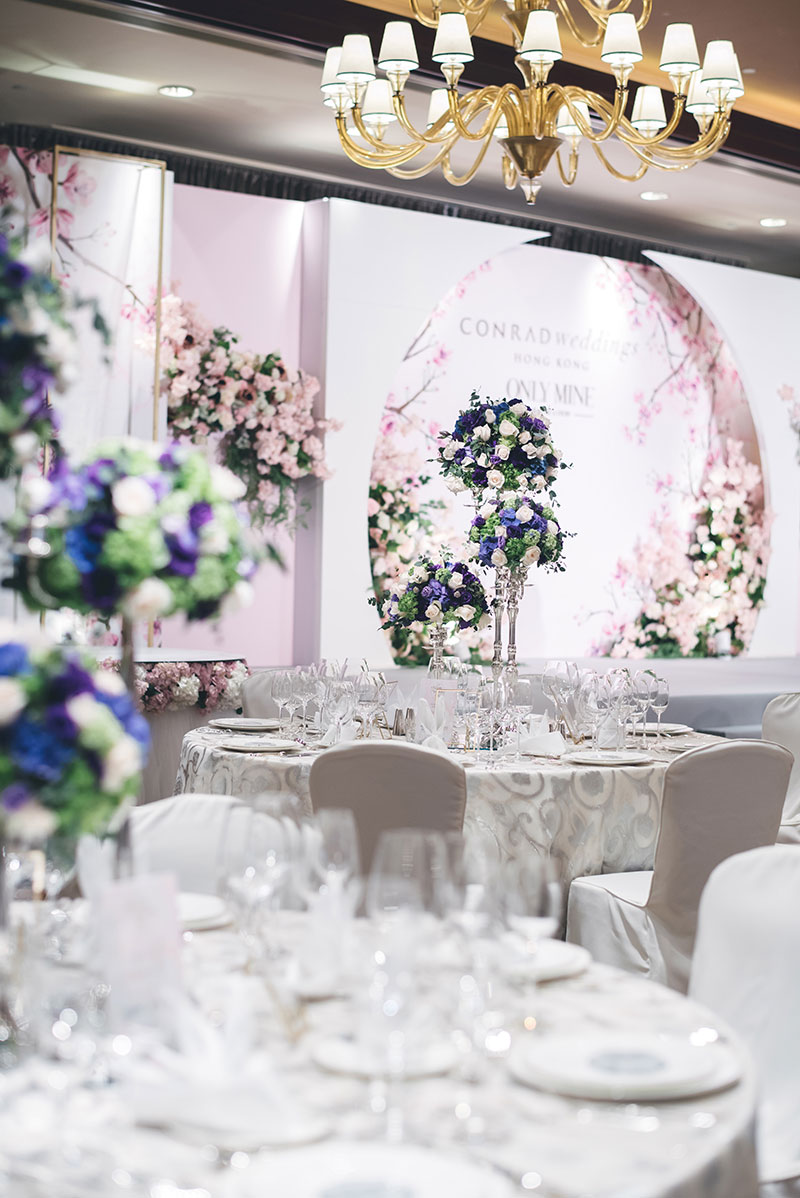 See more of Conrad Hong Kong's wedding packages here.
Contemporary Elegance
If you're looking for venue within the city that's well above the standard and that's notably elegant, then New World Millennium Hong Kong Hotel is right up your alley. Not only is this hotel a cut above the rest, it also has several venue options of various configurations to suit your needs. The experienced team can help you fill your chosen ballroom with classic and contemporary decorations. You will also enjoy state-of-the-art audio-visual equipment–a plus, you know you want. And best of all, New World Millennium Hong Kong Hotel takes pride in their ability to ensure that everything runs smoothly on your most special day. You don't have to worry about a thing!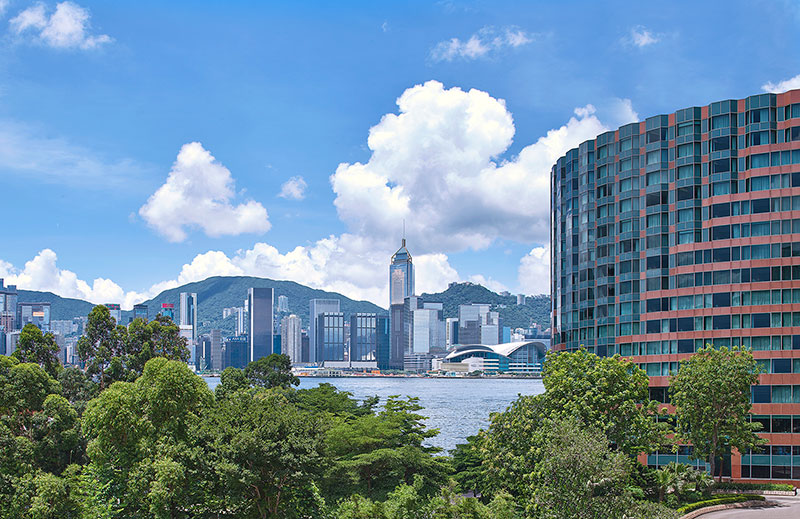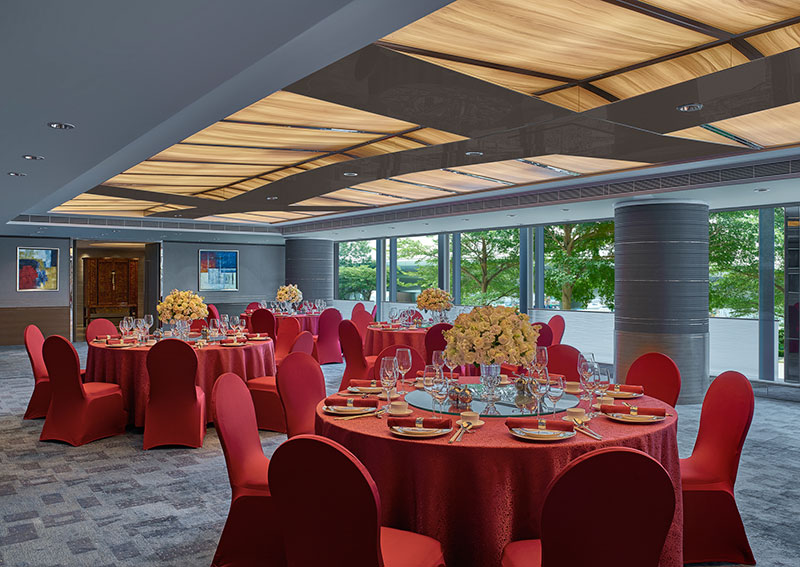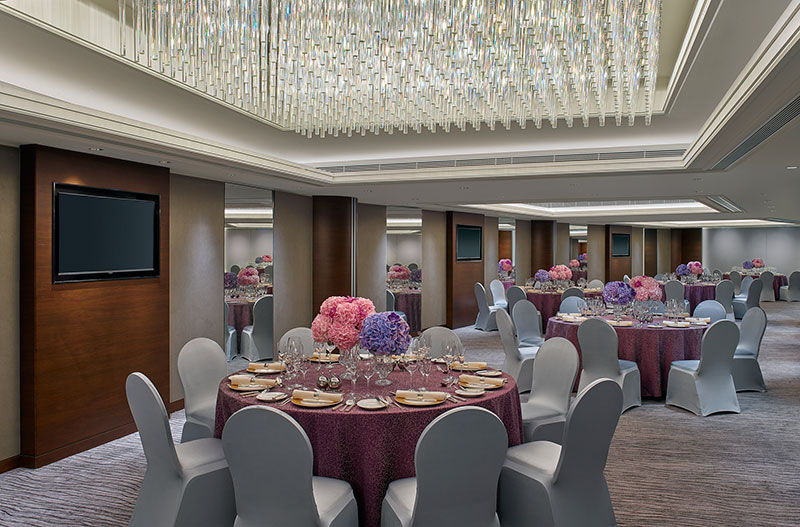 Get to know more about New World Millennium Hong Kong's wedding rates and inclusions here.
Intimate Views
Then there are couples who like to keep things very intimate and warm. We've seen a handful of rooftop weddings and they're just as gorgeous. Sans the grandeur, what makes these types of weddings captivating are the raw, visible emotions that clearly surround the couple. Wooloomoolo Steakhouse (Wan Chai) is the perfect spot for an intimate wedding. Aside from the mouth-watering menu, this place lends a beautiful roof deck to complete your wedding with a stunning view of the harbour. There's nothing more idyllic than being wed in a place as cozy as this!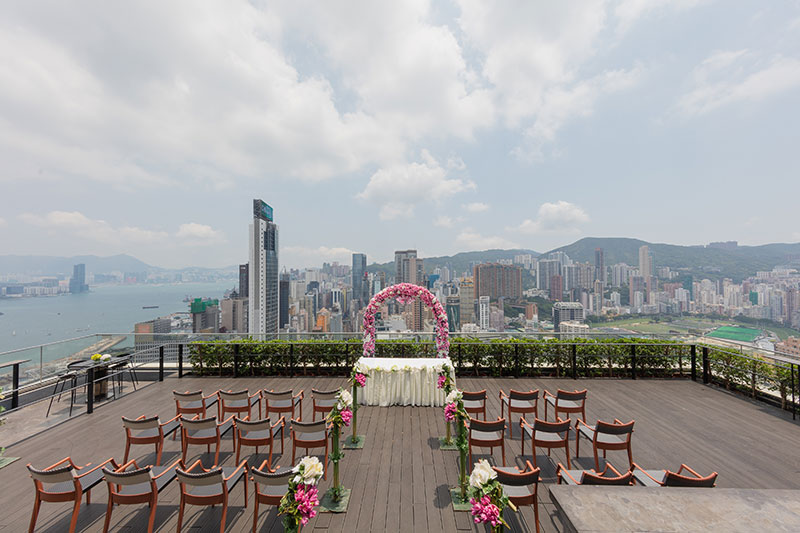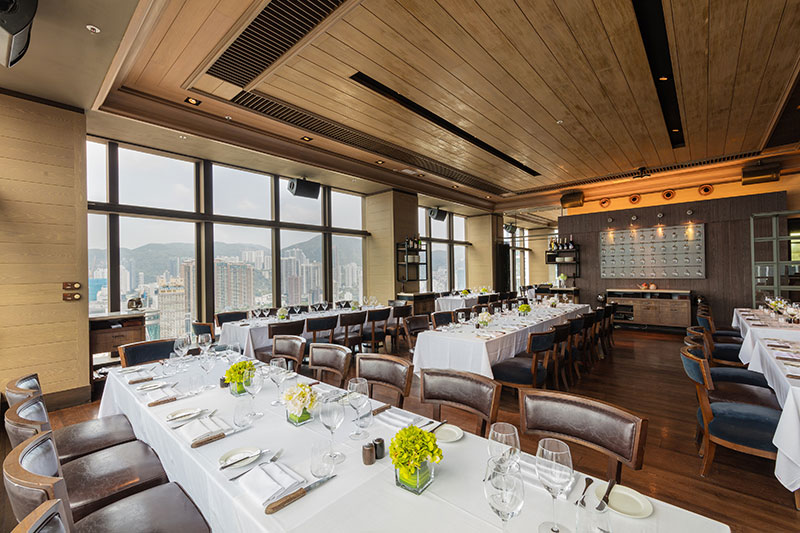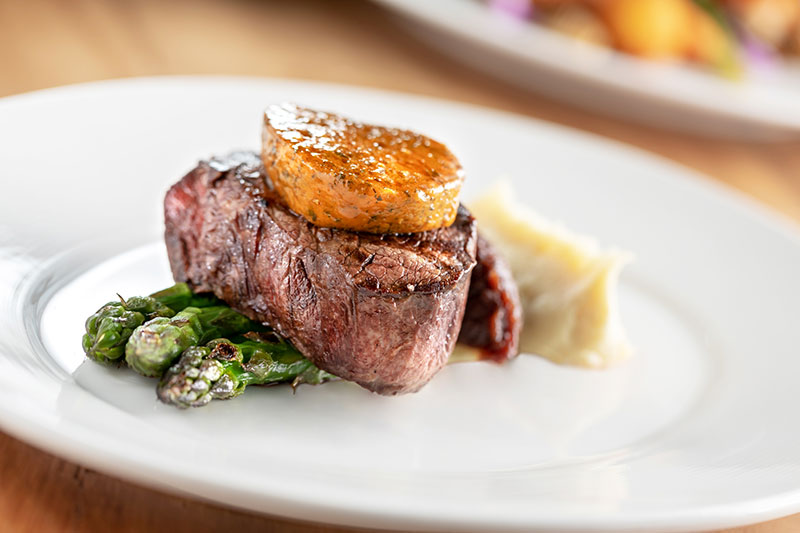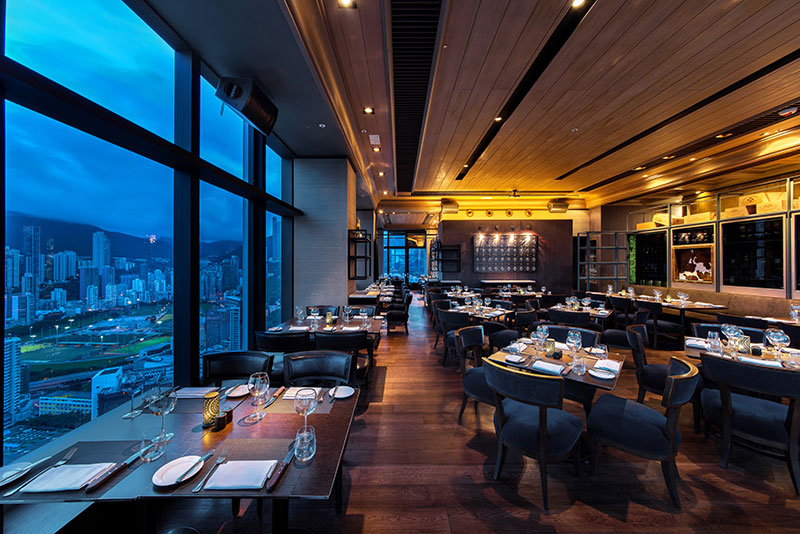 Check out the rates and packages of Wooloomooloo Steakhouse (Wan Chai) here.
Timeless Gardens
The Repulse Bay is one of the top choices for weddings and with good reason. The Front Lawn and the Seaview Terrace provide scenic garden views perfect for an outdoor ceremony. Meanwhile, the The Verandah also comes with a very attractive indoor setting that many couples find fitting for a medium to intimate-sized wedding. If you're yearning to wed in a timeless manner, then this venue is just the place for you.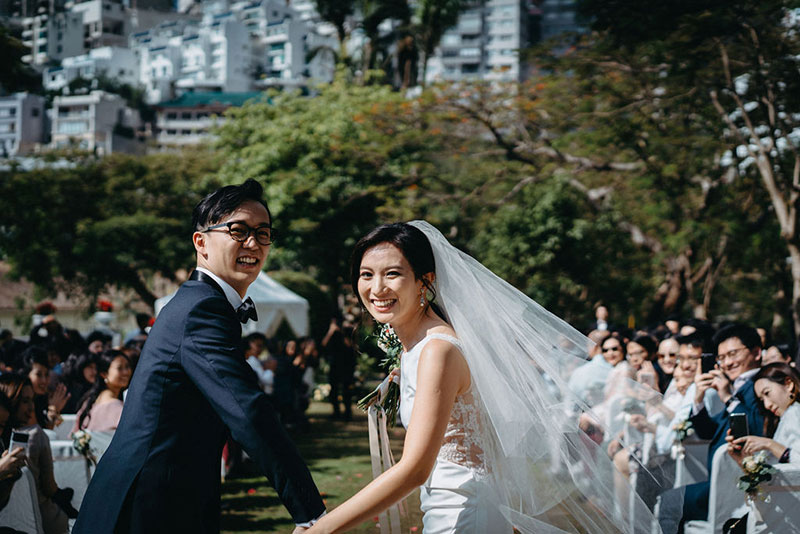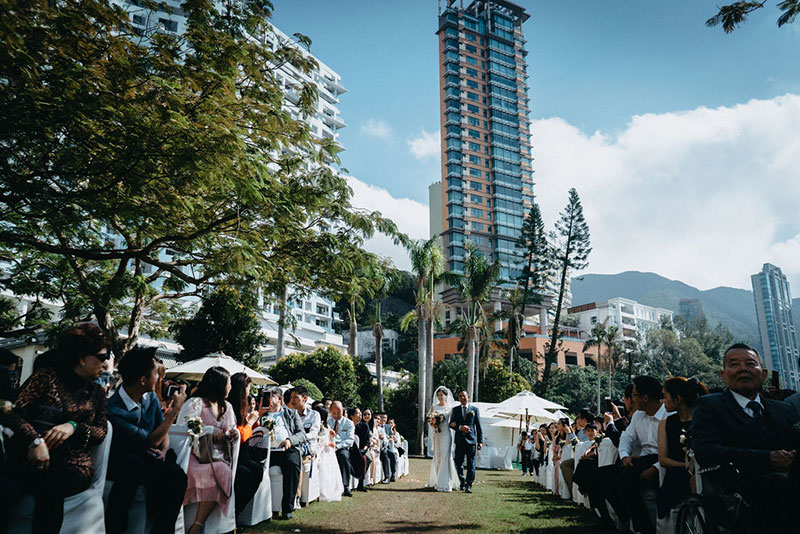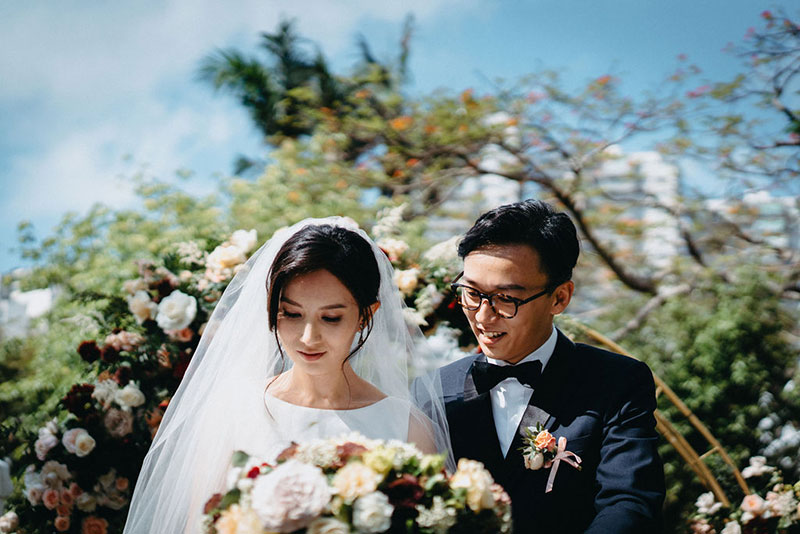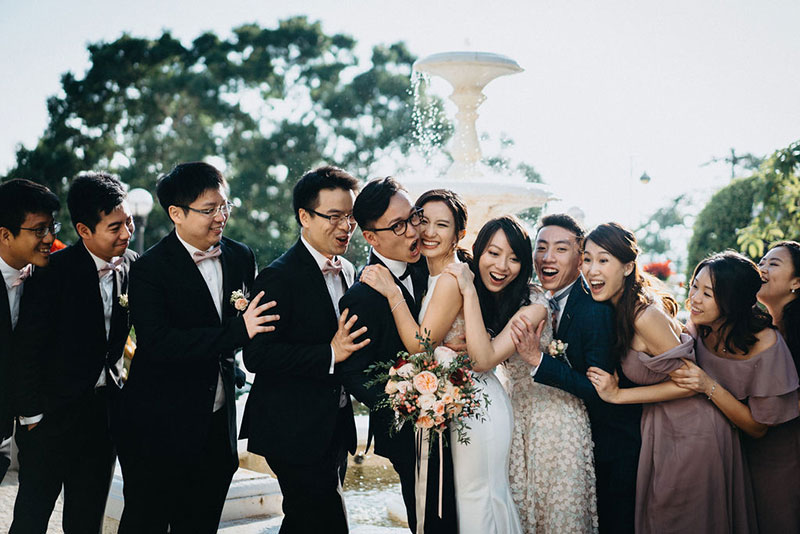 [From: This Classic Red and Pastel Themed Wedding is Set in a Quaint Garden / Photo: Emma Fok Photography]
More details of Repulse Bay's wedding packages are available here.
Polished Sophistication
Looking for something grand, yet polished and refined? We know of a venue that embodies that and more: Kerry Hotel Hong Kong. Kerry Hotel Hong Kong sits on Kowloon's vibrant waterfront, at the heart of Hung Hom Bay, making it a central point for spectacular harbour views. The hotel is also known as an urban lifestyle resort offering guests unique dining concepts and extraordinary spaces, like its Grand Ballroom that can fit up to 1,248 pax for a banquet. Make your wedding a grand and sophisticated celebration with Kerry Hotel Hong Kong's exquisite rooms and extensive menu packages.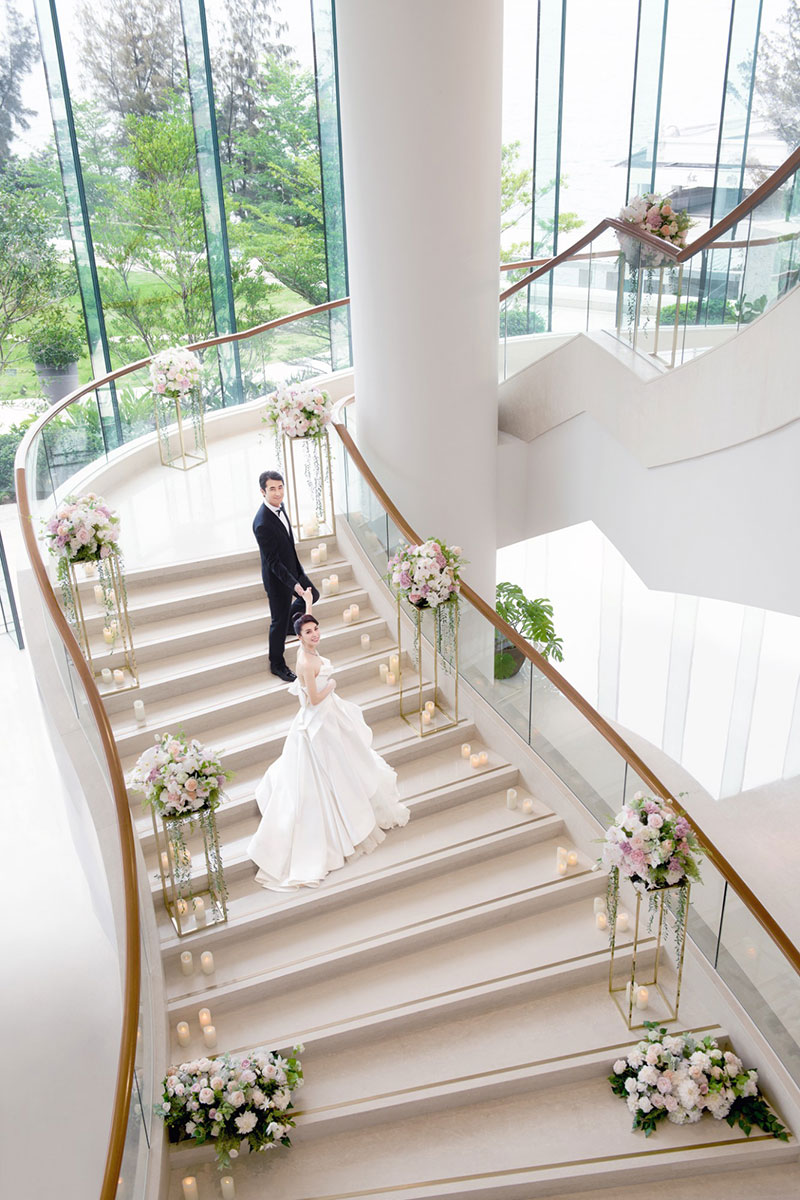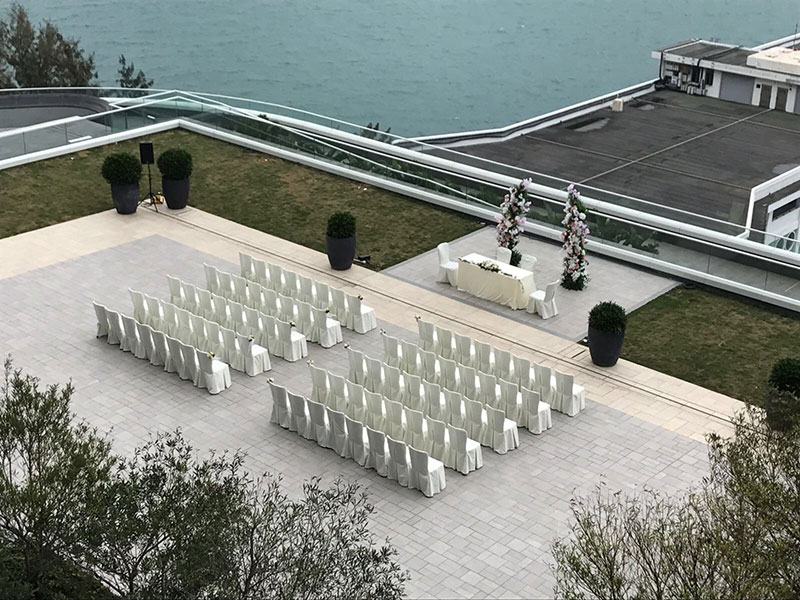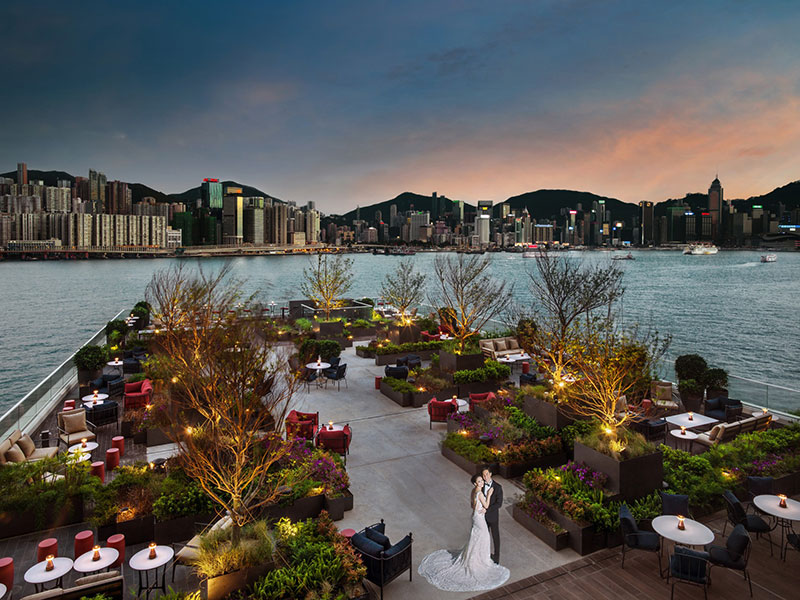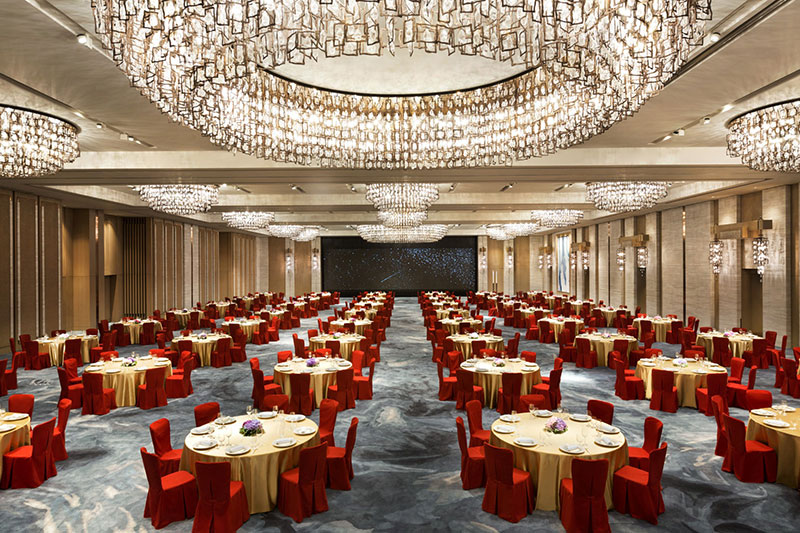 Read more on Kerry Hotel Hong Kong's wedding venues and packages here.
But wait, here a bonus. We know that there are couples who are considering destination venues as well. So, we decided to add a special place that is absolutely perfect.
Breathtaking Beginnings
What if you want to fly away for your wedding day? What if you want to wed in a captivating beach? If this is what you've been dreaming of, we have only Phuket Marriott Resort and Spa, Nai Yang Beach to recommend. This venue is an undeniably romantic haven–think about it, your very own secluded beach! This destination is a tropical paradise with bright, open spaces and award-winning interior design. Saying "I do" here will be a most breathtaking beginning for you and your husband-to-be.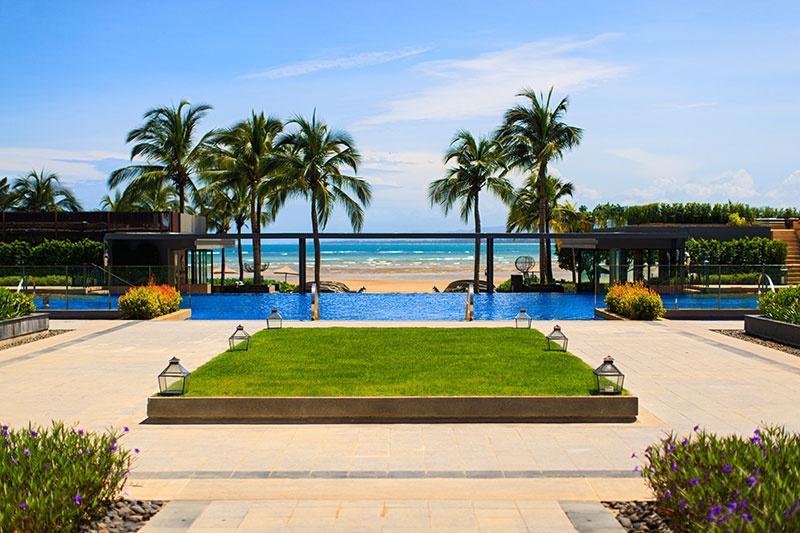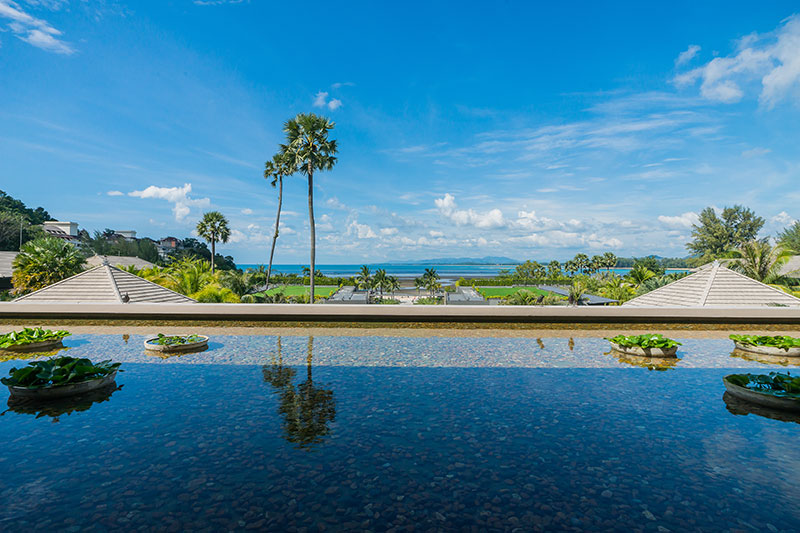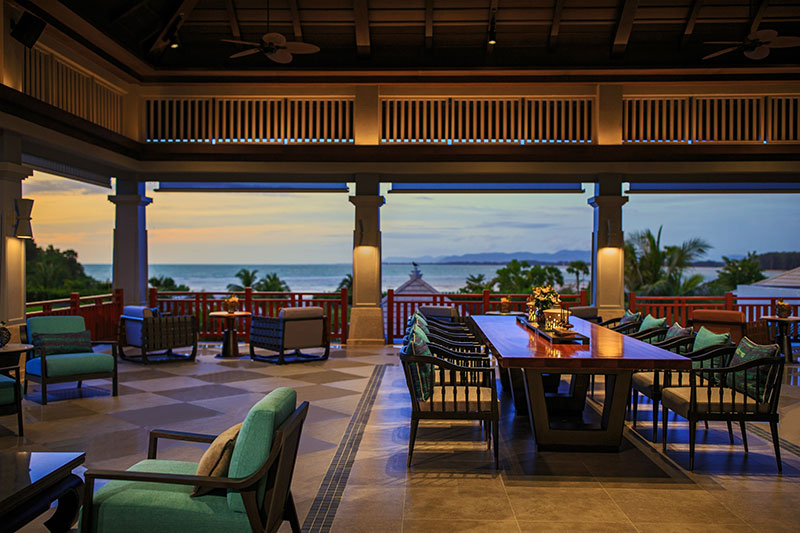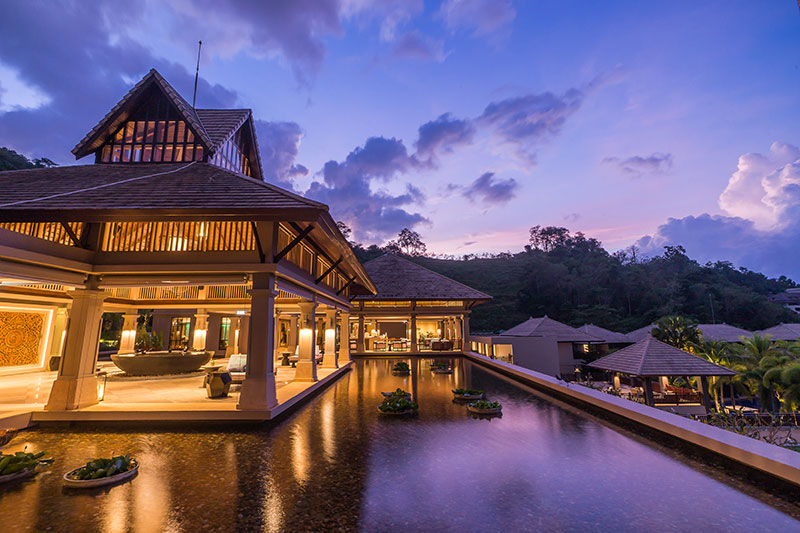 Visit this page to see more of Phuket Marriott Resort and Spa, Nai Yang Beach's wedding packages.