When you embark on your wedding planning journey, one of the first things on the to-do list is to secure your venue. Usually, couples go through several ocular visits until they find the right venue. In the process, important questions must be asked in order to get as many details as possible–these details will be crucial to your decision. But how do you know you've found the perfect venue? What are the winning signs that will tell you, you've found the place to say "I do"? It's pretty simple, there are the tell-tale signs that mean you've found the best place to wed in.
(1) It aligns with your vision.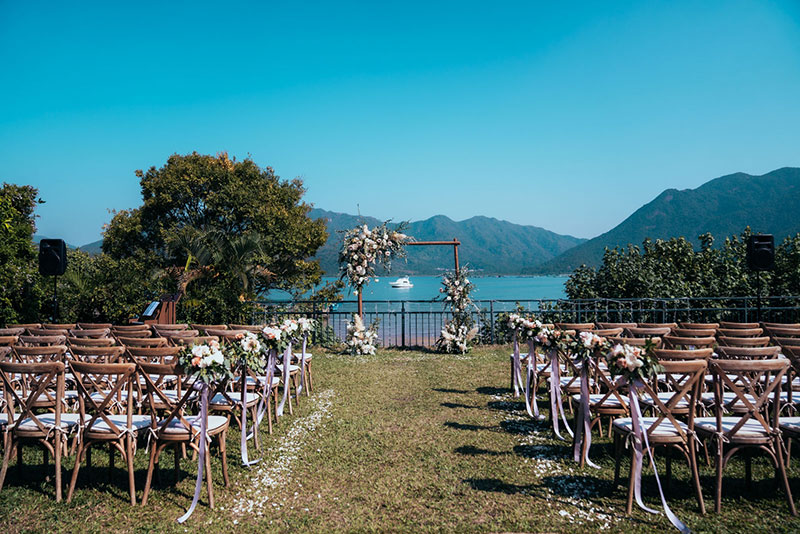 [From: Clear Blue Skies and a Lot of Love Wrap This Couple On Their Special Day / Photo: Kel Li Art Gallery]
Most couples already have a vision in mind for their wedding. If you step into a ballroom or into a garden venue and all of a sudden, you see your vision already filling into the spaces of the venue. You can almost see it already!
(2) It fits your budget.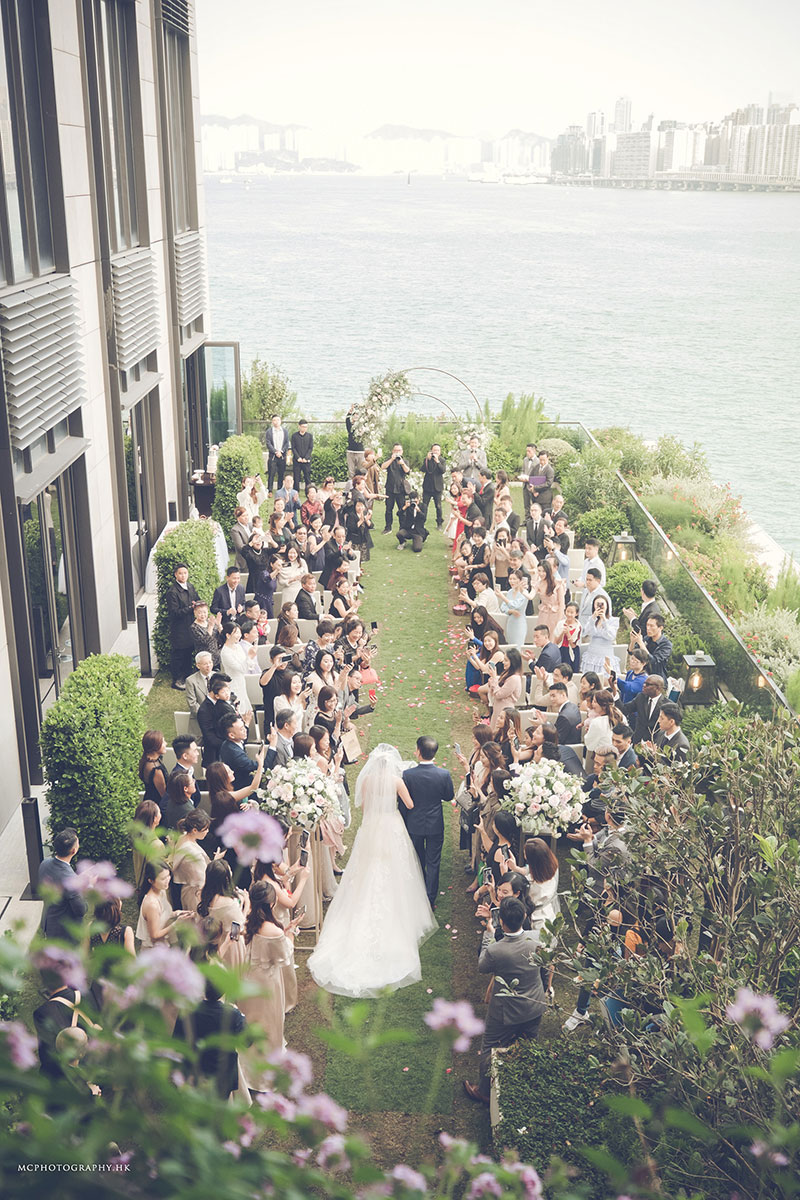 [From: This Wedding at Rosewood is Adorned with Elegant Gold Details / Photo: MC Photography]
Another sign the venue is right is that it fits your budget. If the price is right, then there's really no question about it.
(3) It has all the essentials you need.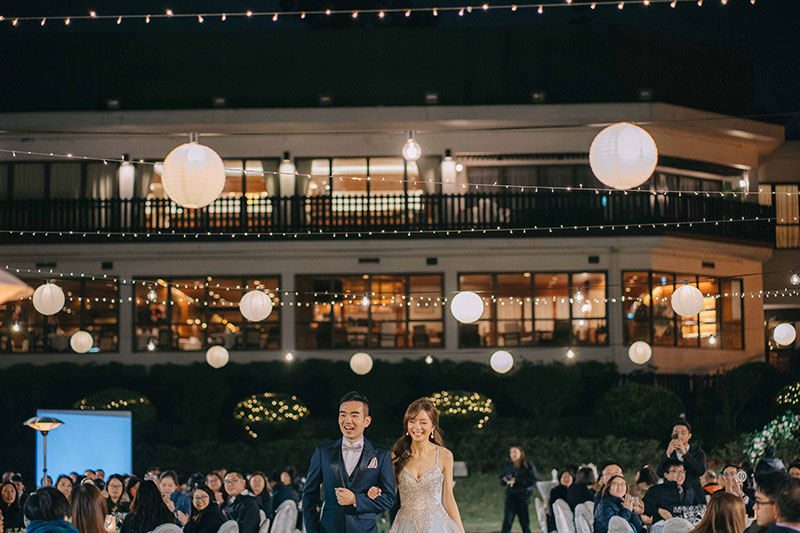 [From: This Bride Wore Wedding Dresses That Are Utterly Romantic / Photo: TAKEARAX]
A wedding venue is a prefect fit if it has all the essentials you need to bring your dream wedding to life. For example, if your 'must have' is drapery or chandeliers, the venue has it and you can easily make use of it.
(4) It feels right.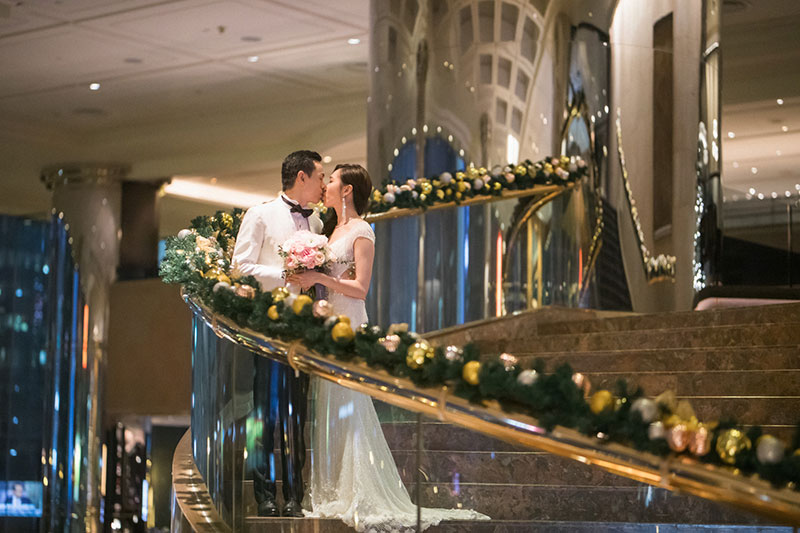 [From: Sweet Church Wedding With a Special Song From The Groom / Photo: Cadenza Studio]
You'll be surprised. You'll also have that unexplainable feeling when you know that the venue is right. There's that intuition that you'll feel in your gut telling you it's right.
(5) Your spouse-to-be feels the same.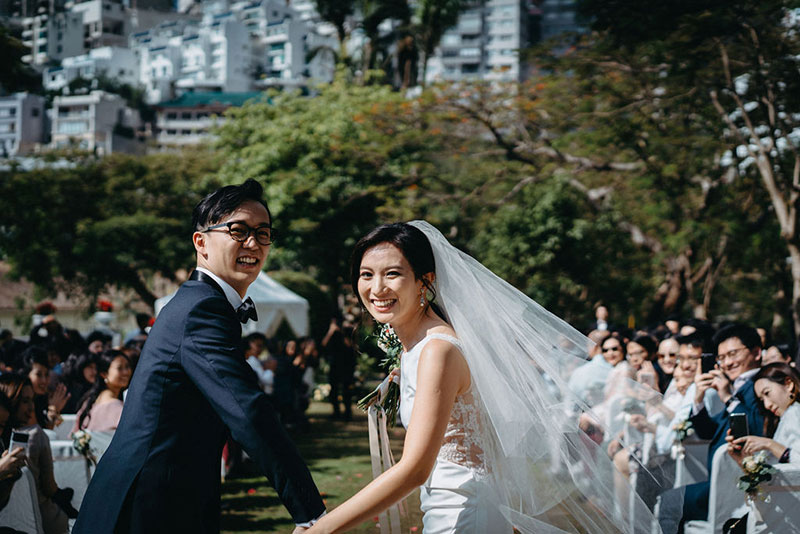 [From: This Classic Red and Pastel Themed Wedding is Set in a Quaint Garden / Photo: Emma Fok Photography]
If your husband-to-be expresses his enthusiasm about the venue as well, then that's a confirmation! In all the wedding decisions you'll be making, getting your fiancé's approval means that you're both on the same page. Therefore, getting his approval is yet another sign you've found the right venue.
(6) Your parent gives their nod of approval.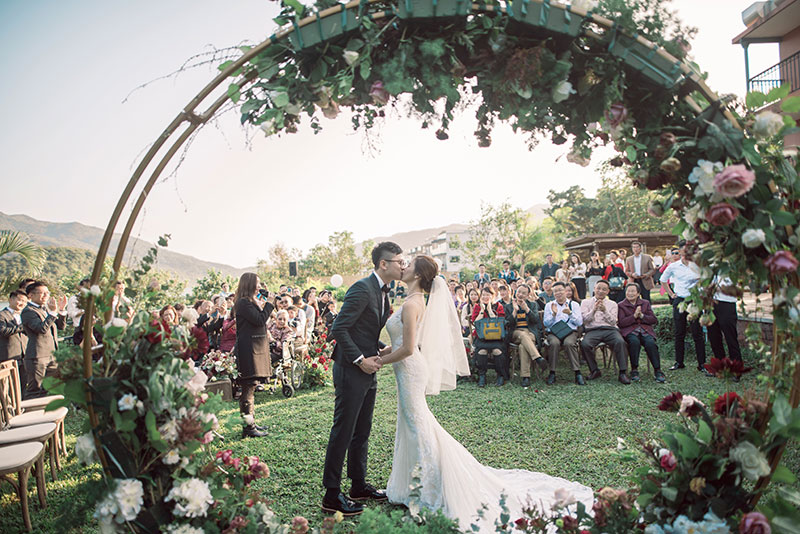 [From: The Afternoon Sun Wrapped This Beautiful Garden Wedding in a Dreamy Glow / Photo: TruEcolor Gallery]
And lastly, if your parents give their nod of approval, then you need not turn back! If you parents approve, you know that everything is in order and it's time to be wed! This means you better secure that deposit immediately.