Being a part of your entourage is truly a great honor for any girl. And being your number one supporter and fan, a bridesmaid will always do her utmost best to help you in any way and every way possible. So, aside from giving your bridesmaids special tokens or gifts as a sign of gratitude, you can also make them feel appreciated through these gestures. They will truly feel well-treated and loved!
(1) Let them choose their dress or dress style.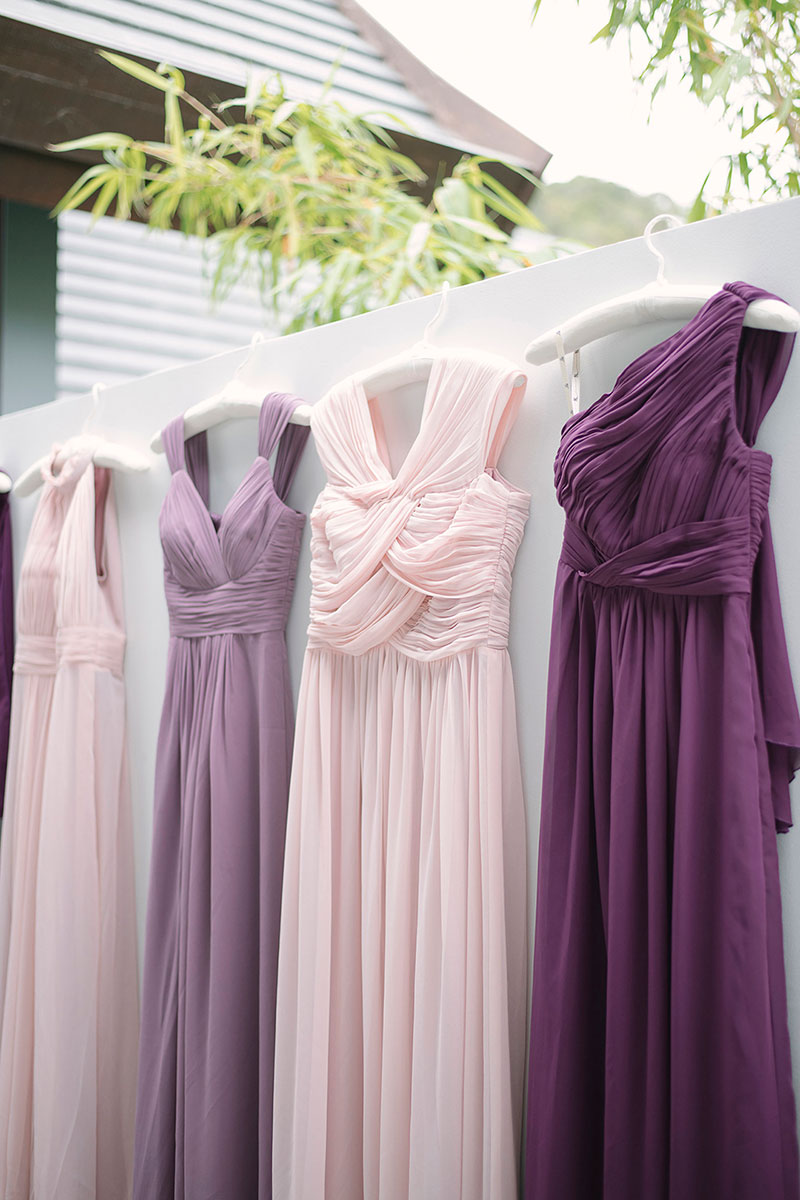 [From: This Couple's Wedding Planner Flew To Europe for Detailed Research and Inspiration for Their Wedding / Photos: Darin Images]
Mismatched bridesmaid dresses are in as this shows the unique personalities and styles of your bride squad. If you're more particular about the fabric, you can provide the fabric then give them creative freedom for their designs.
(2) Be less strict with shoe options.
[From: See How This Couple Celebrated Their Wedding Day at Brick Lane in Admiralty / Photo: Steven C Photography]
So that your bridesmaids need not spend on new shoes for the wedding, be more flexible with their choice of shoes. They might have old pairs that go with the style and color theme, even if they aren't all the exact same shade–let them use these.
(3) Give them practical gifts.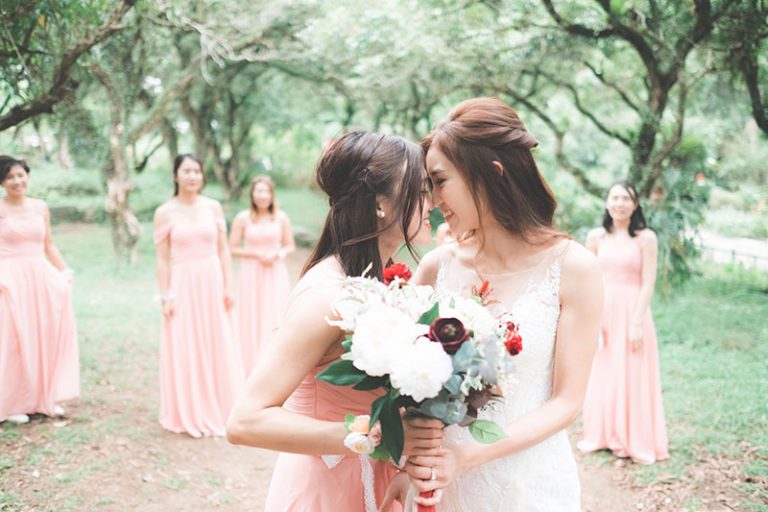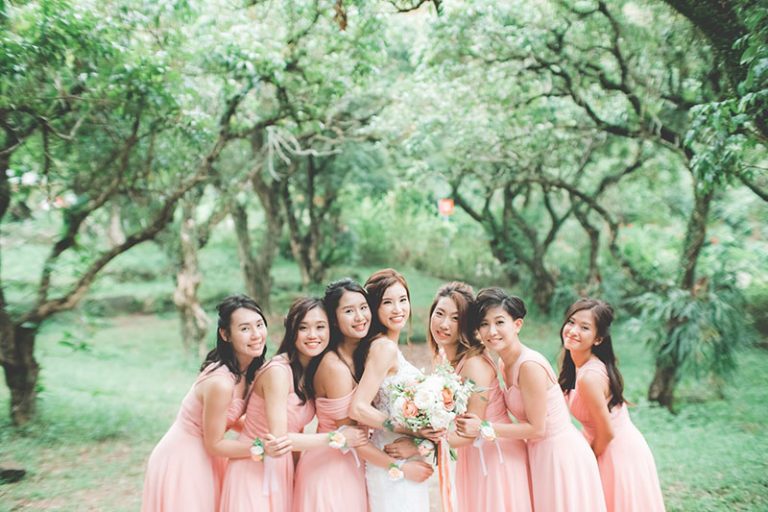 [From: This Traditional Wedding is Extra Heartwarming and Touching / Photos: Ming Yung Photo]
Of course something cute will be loved, but a practical gift will show how must thought you put into the gift. Think of something that will be useful to them for a longer time, even after the wedding. For example, accessories that match their bridesmaid dresses but can also be worn after, are practical gifts.
(4) Encourage them to forego wedding gifts.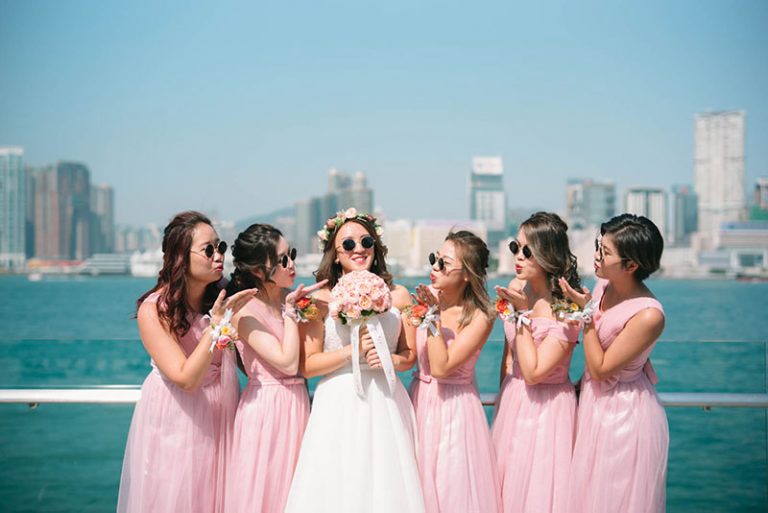 [From: See How This Couple Celebrated Their Wedding Day at Brick Lane in Admiralty / Photo: Steven C Photography]
Your bridesmaids have already paid for the bachelorette party, maybe also on some accessories, shoes, or even shared with the dress expense. If you're having a destination wedding, they will have also spent on transportation. So, you can let them know that their mere presence at the wedding, and their support throughout the planning process is already more than enough a gift for you and your husband-to-be.
(5) Prepare breakfast for them.
[From: A Beautiful Bohemian Wedding with Read Flowers / Photo: TIKIT Production]
Your gal pals will be up very early–as early as six o'clock in the morning–to be ready to help you on the wedding day. Preparing them breakfast will definitely give them the energy for the long day! It's also a thoughtful way to let them know that despite everything that's already going you, you thought of their needs.
(6) Help out with expenses, when you can.
[From: Tropical Wedding with Classic Cream Tones and a Breathtaking View / Photo: Ken Tan]
Step in when you feel like you can help your bridesmaids with expenses. For example, if your destination wedding is in a resort that is rather pricey, help them find alternative accommodations that are more affordable. Another thoughtful gesture is to offer to provide them with professional makeup and hair styling during the wedding day so they need not spend for one. You can also consolidate events so that they need not travel too far and too frequently. An example would be suggesting to have the bachelorette party at the same hotel of your wedding if you get a special discount.