I would say the most underestimated decoration is probably the candle. When used creatively, candles can be beautiful wedding accents! Not only that, they're also inexpensive so making the most of them will surely drive down your wedding decoration costs. If you're on a tight wedding budget, and you need ideas on how else to cut costs, take note of these five simple ways you can use candles as wedding decoration pieces. 
(1) Aisle Mood Lights
Create a romantic mood with dramatic aisle lights using candles. You can line them up by each of the rows of chairs in glass holders of various sizes for some depth.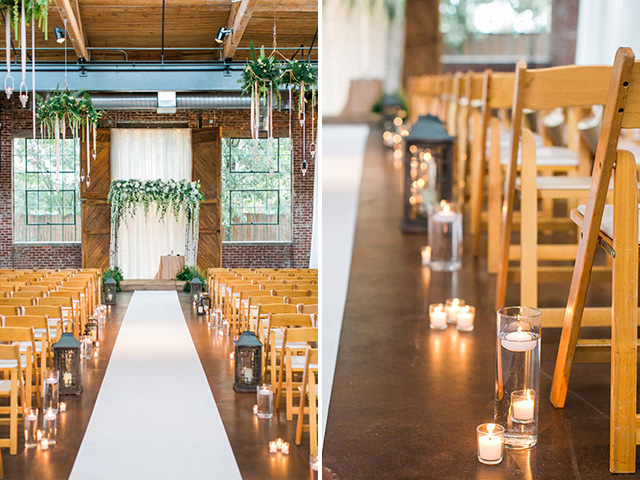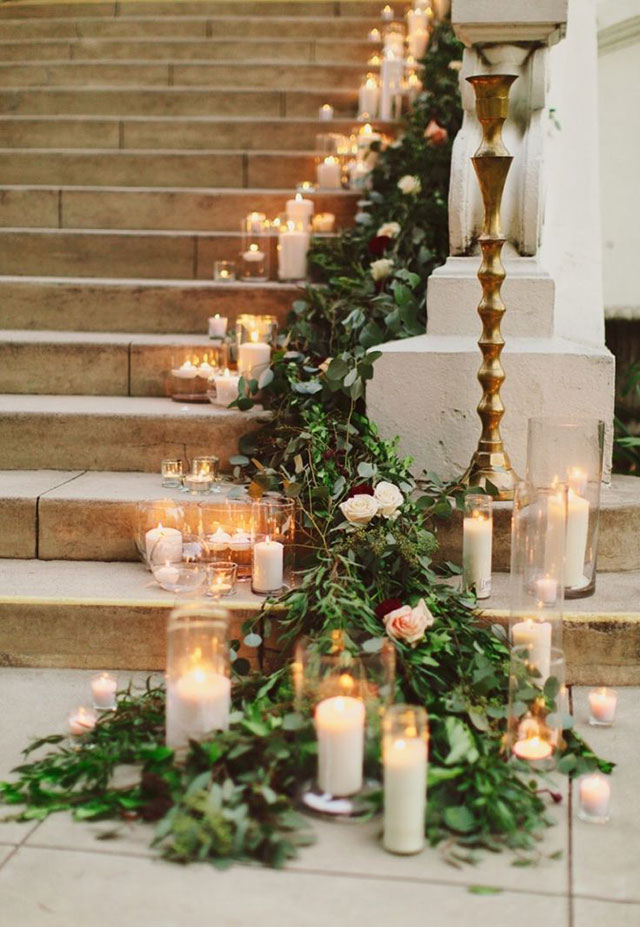 [Photos: By Tulip, We Freeze Photography]
(2) Minimalist Greenery
Line your reception tables with simple greenery and finish each one of with elevated candles for a fresh look and feel. You can also make use of succulents!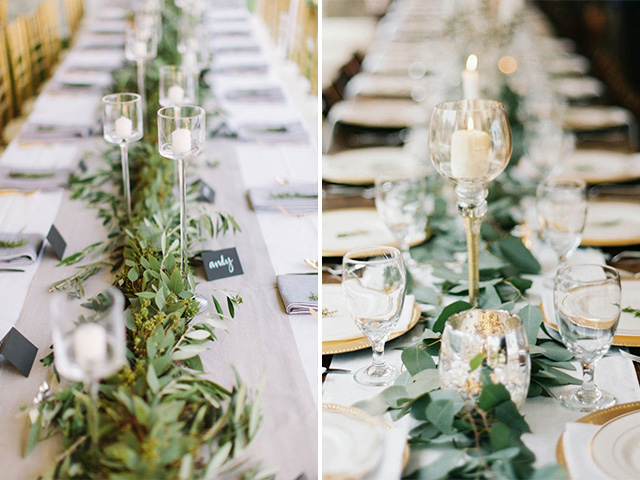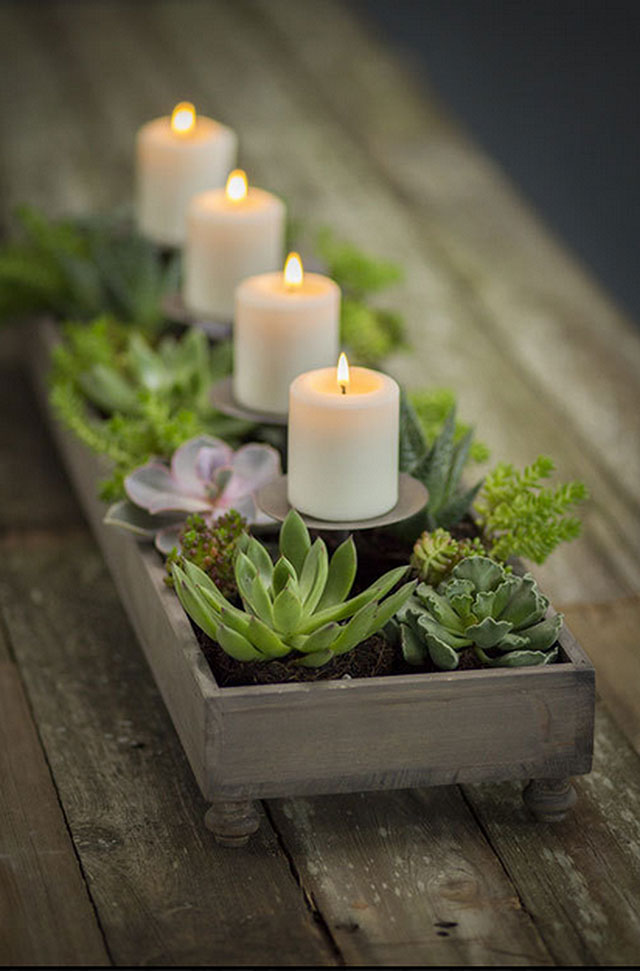 [Photos: Loft Photographie, Simply Sarah, Hi Miss Puff]
(3) Elegant Metallics
Metallic bottles are simple D.I.Y. accent pieces that you can do on your own. Pair them with candles for a budget-friendly solution and an elegant display item.
[Photos: Octavia plus Klaus, Sonya Khegay Photography]
(4) Geometric Decoration
Still riding on the modern metallic trend, here's another elegant way to use candles as wedding decoration. Place them inside these geometric shapes for a clean, minimalist look.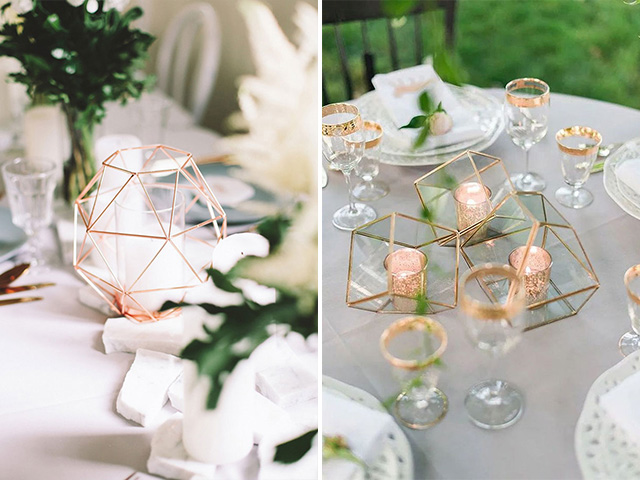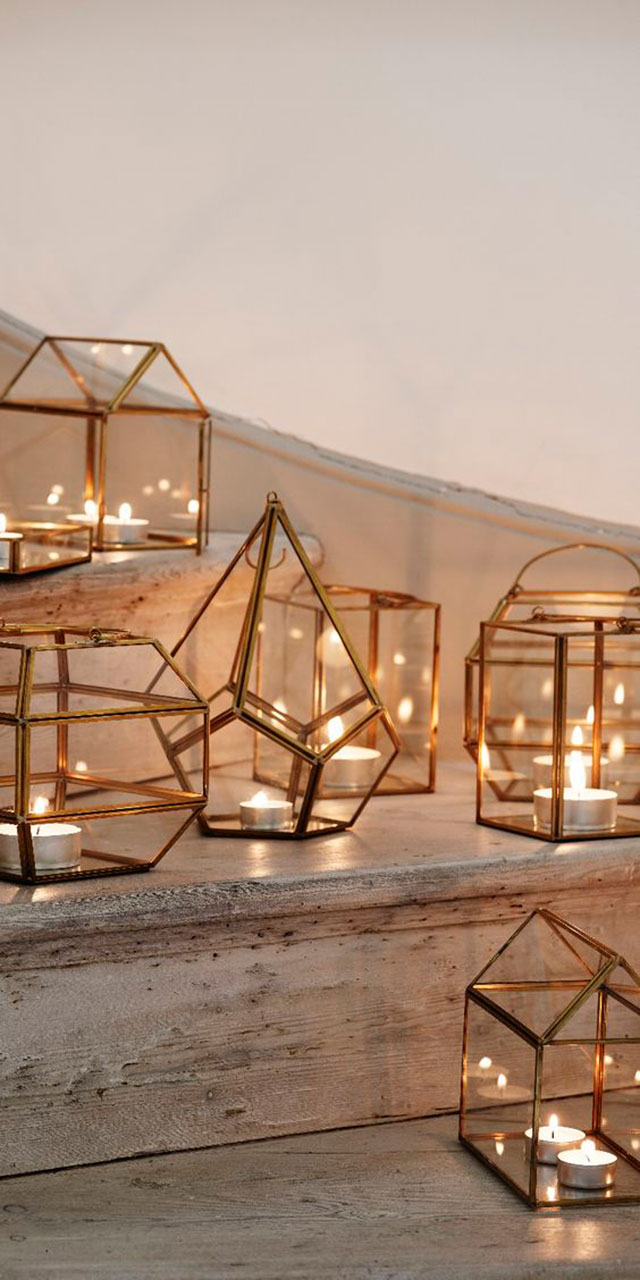 [Photos: Juddric Photography, My Wedding Guides, Hi Miss Puff]
(5) Hanging Lights
This is probably my favorite! Lining up hanging candles is extra romantic. When placed over reception tables, guests are surrounded by a warm glow and the dining experience is made even more enjoyable.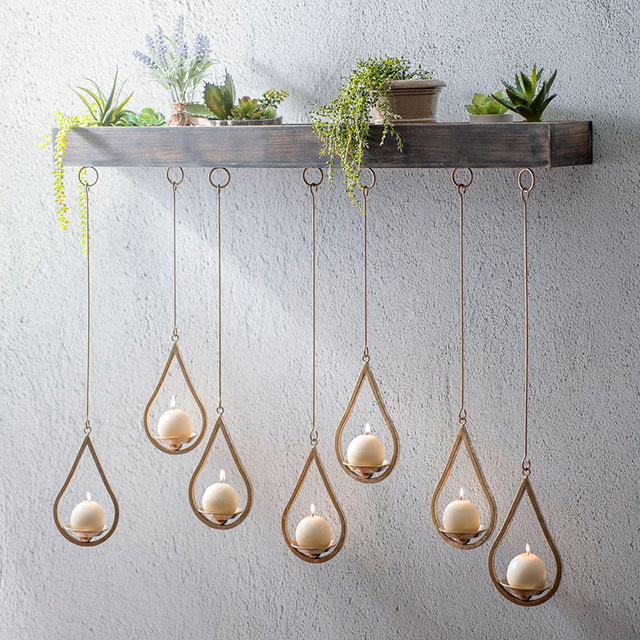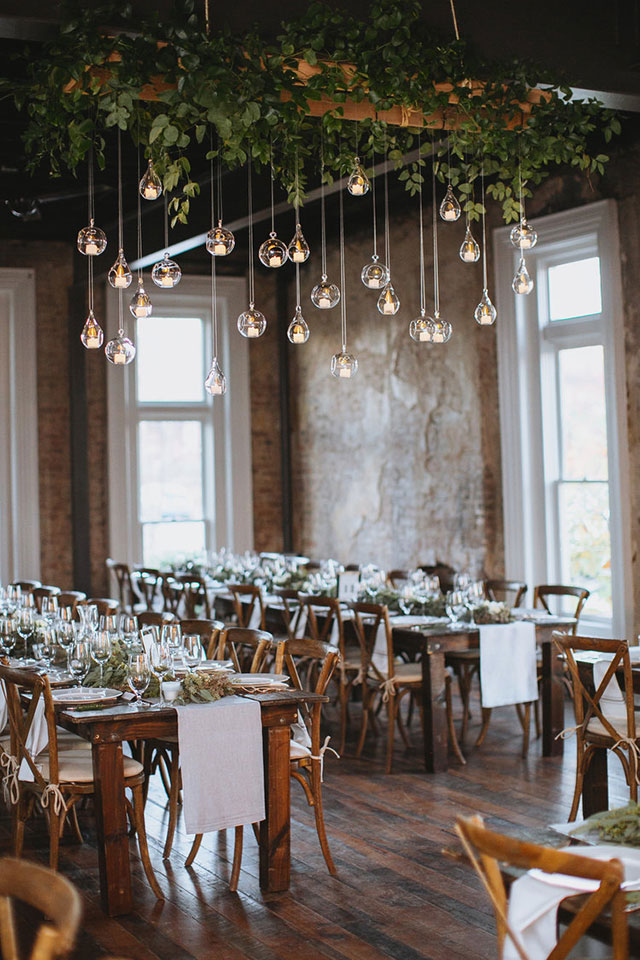 [Photos: Kirklands, Love is a Big Deal]
Candles can work wonders as a part of your wedding decoration. You just need a hint of creativity to pull it off! Hope this feature gave you inspiration to create a budget-friendly ceremony or reception setup using candles.