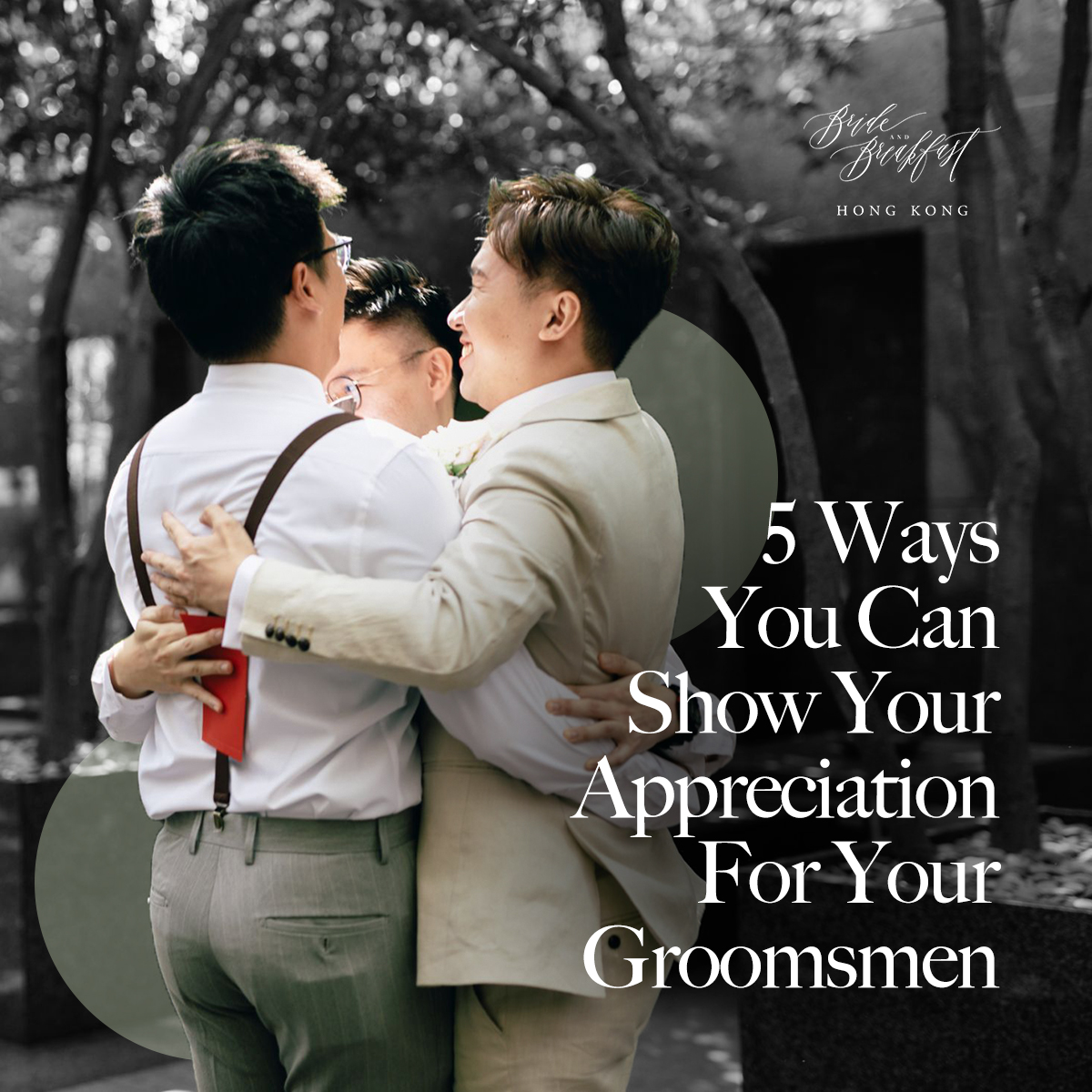 In this post, we talked about how you can make your bridesmaids feel special. Don't think we left out the other half of your entourage! Just like your bridesmaids, your groomsmen are your allies throughout your whole wedding journey and in life. They've been there for your husband-to-be and will continue to show their support for him and you in your new life. So this brings us to the topic of today's feature: how can you show your groomsmen that you appreciate them? Let's complete the picture. Here are 5 ways you can treat the boys and make them feel special!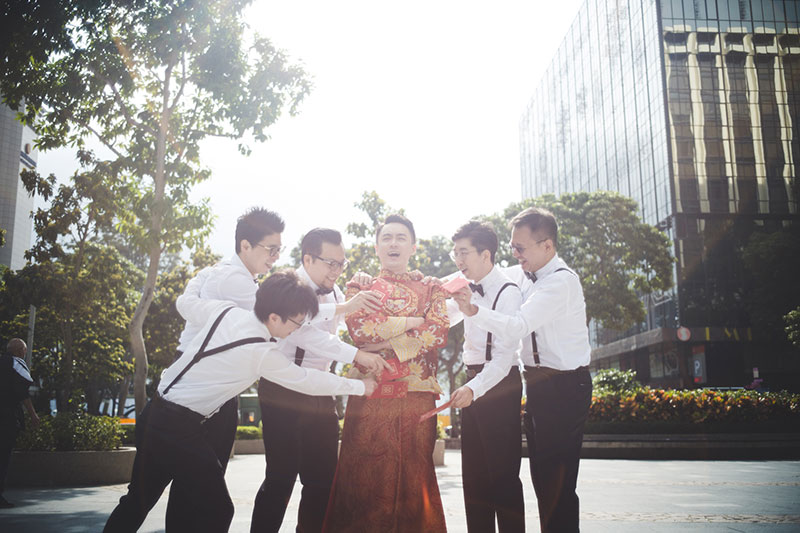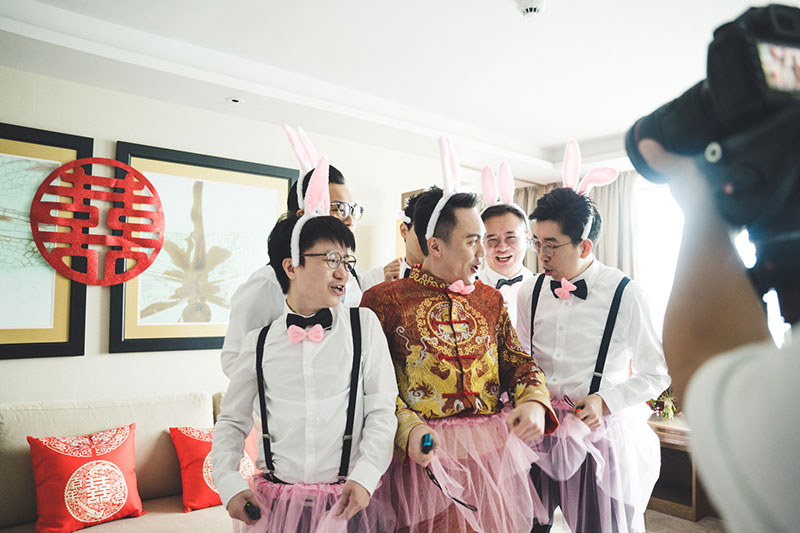 [From: A Classic Hotel Wedding at InterContinental Grand Stanford Hong Kong / Photo: Cy Poon Photography]
(1) Drinks for everyone!
If your groomsmen love to wind down with a glass of whisky or wine, treat them with a bottle of their favorite alcoholic drink. As an alternative, you can also gift them a decanter set, a little flask that they can carry with them, or any accessory for their drinking needs.
[From: Bold Colors Made This Hotel Wedding an Extra Romantic Celebration / Photo: Jeff Lee Pictures]
(2) Keep it classy.
How about giving your groomsmen personalized cuff links for the big day or a new leather belt to go with their outfits? Classy accessories that never go out of style make great gifts, too, more so if it's something they can use for a long time even after the wedding.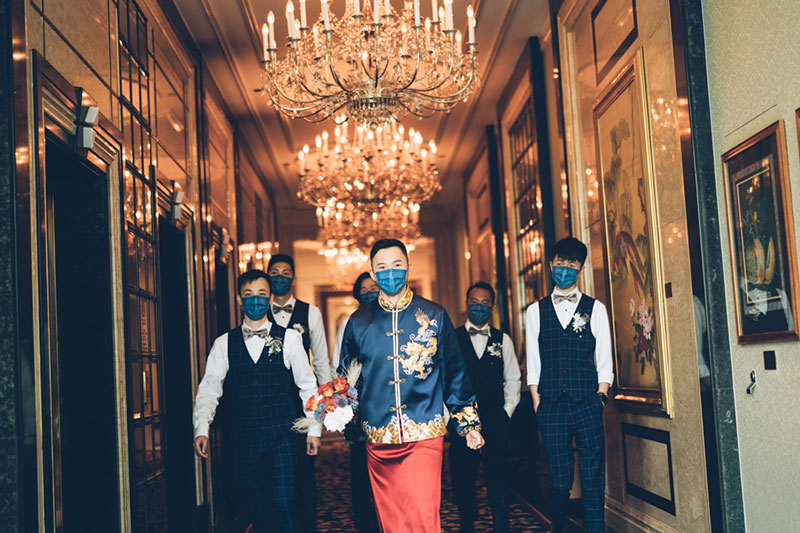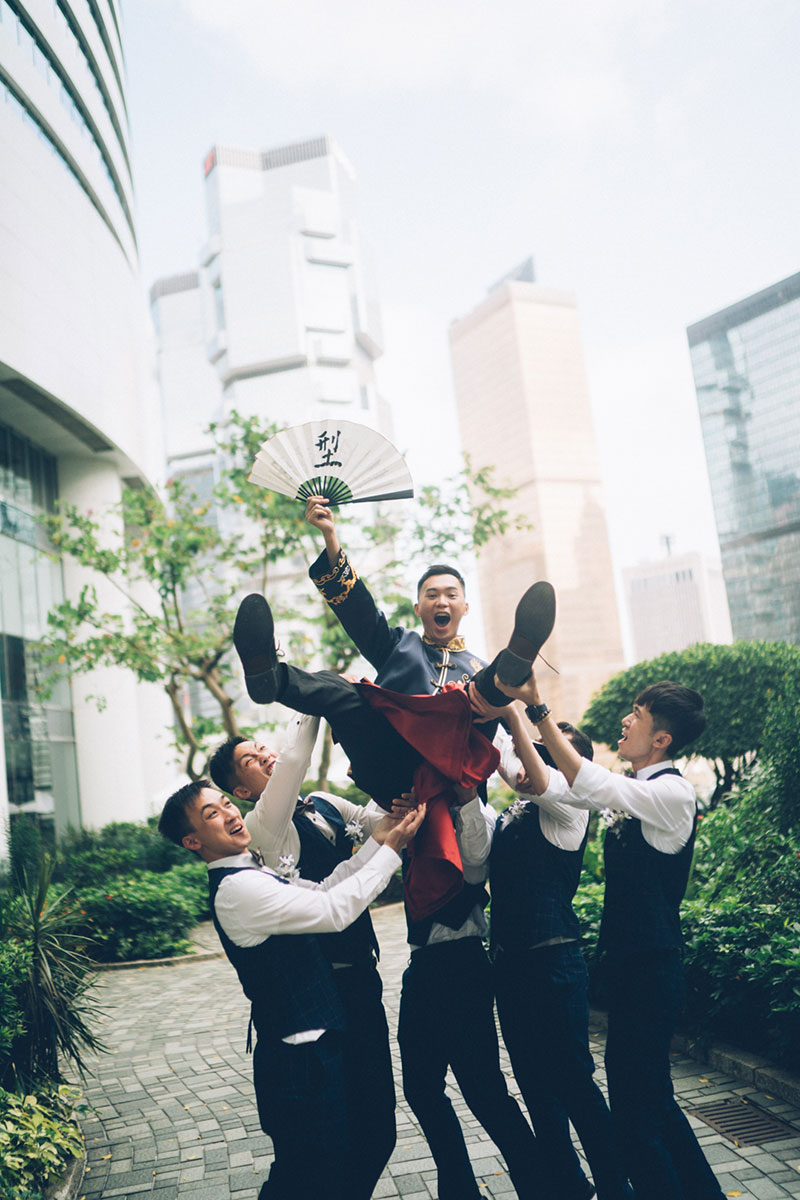 [From: This Bride Wore a Cut-out Dress for Her Wedding Ceremony and a Jumpsuit for Her Banquet / Photo :Martin Aesthetics]
(3) Who said only girls get a pamper day?
Yup, that's right, if the girls get a pamper day, shouldn't the boys get one too? They will enjoy a spa treat just as much as the bridesmaids.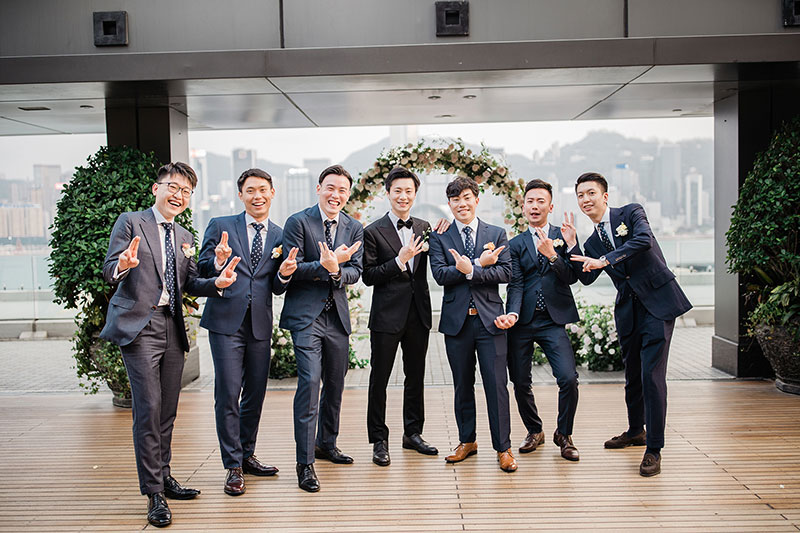 [From: An Ultra Chic Wedding at The Peninsula Hong Kong with Only 20 Guests / Photo: Jenny Tong Fine Art Photography]
(4) Fuel for the day.
Your wedding is a long day filled with activities. Order a hearty room service feast for the groomsmen so they're ready for all their wedding day tasks and the festivities that will ensue.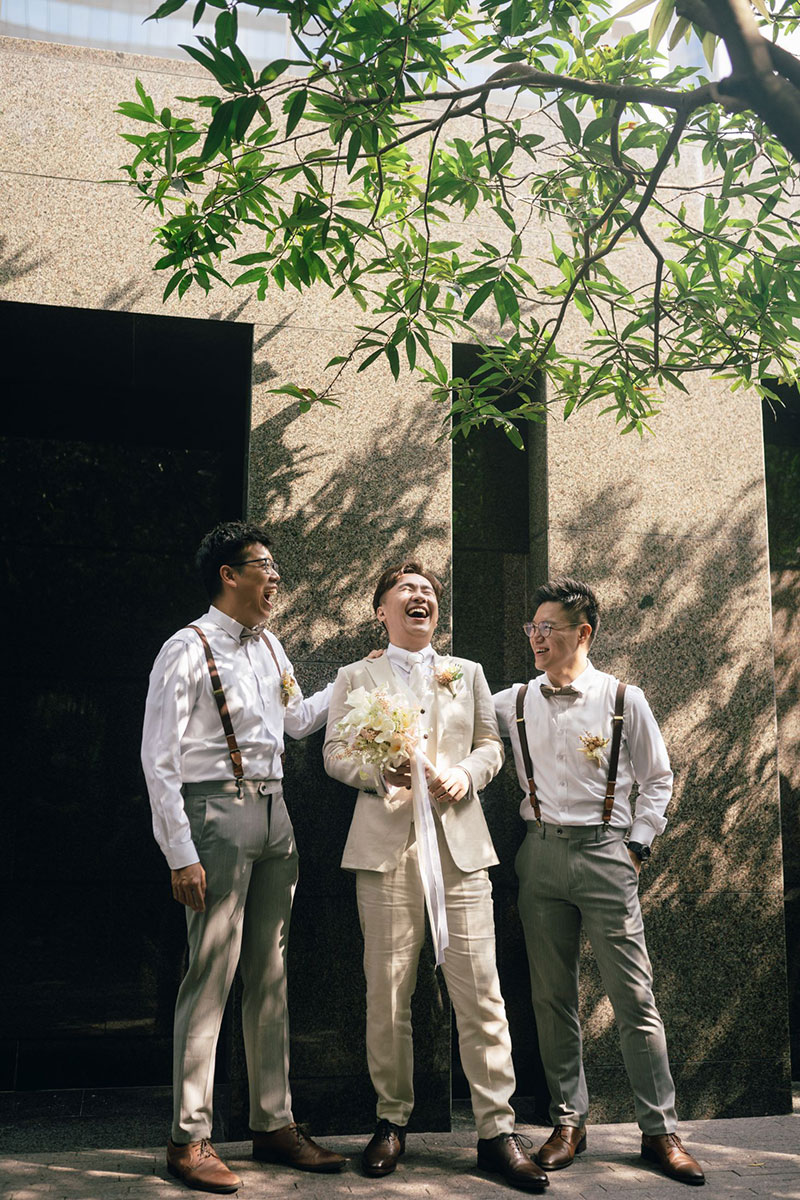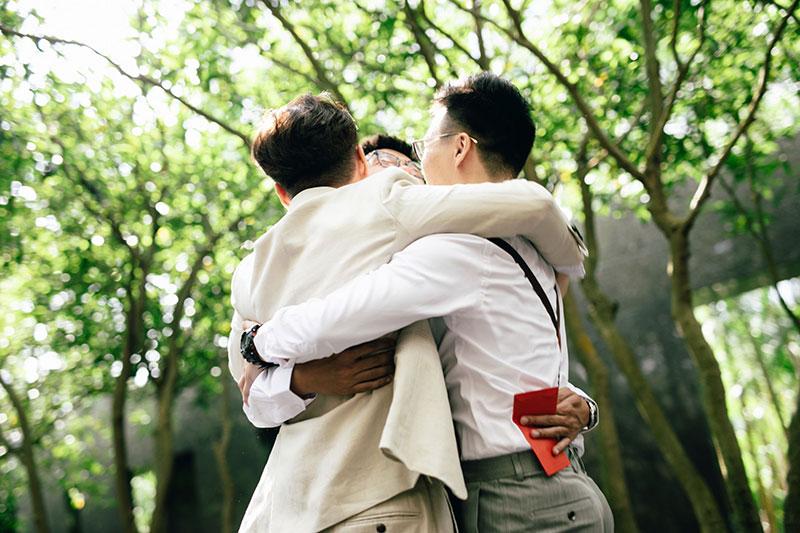 [From: A Romantic Glass House Wedding at Crown Wine Cellars / Photo: The Hour Gallery]
(5) Teammates for life.
Whether its before the wedding or after, your husband-to-be will love spending time with the groomsmen. So, as a surprise for him and the guys, how about giving them a day off to play their favorite sport or do an outdoor activity together? It can be anything that is fun, something they can bond over.
Now, you don't need to stop here. If you have other ideas or ways to treat the boys and make them feel well-loved, do add it to the list!