Once you get married, you automatically have a new family. Naturally there will be a short adjustment phase at the beginning, but you can easily get past this hurdle if you do you own part and make the effort to embrace your new family. You don't need to do grand gestures, in fact, small acts will already go a long way. If you're wondering what these small acts are, here are 5 ways you can embrace your in-laws.
(1) Listen to them.
While you may already have your own idea about the wedding, family members who are extra excited for you can't help but share their ideas with you–that includes your in-laws. Hear what they have to say and how them that you're open to their suggestions. It doesn't mean you will follow everything. You can just pick out what you do like.
The same goes for married life. In-laws may also give their thoughts on day-to-day things about married life. Just the same, remain open and select only what you think will work for you and your husband. What matters is showing your willingness to listen to their ideas.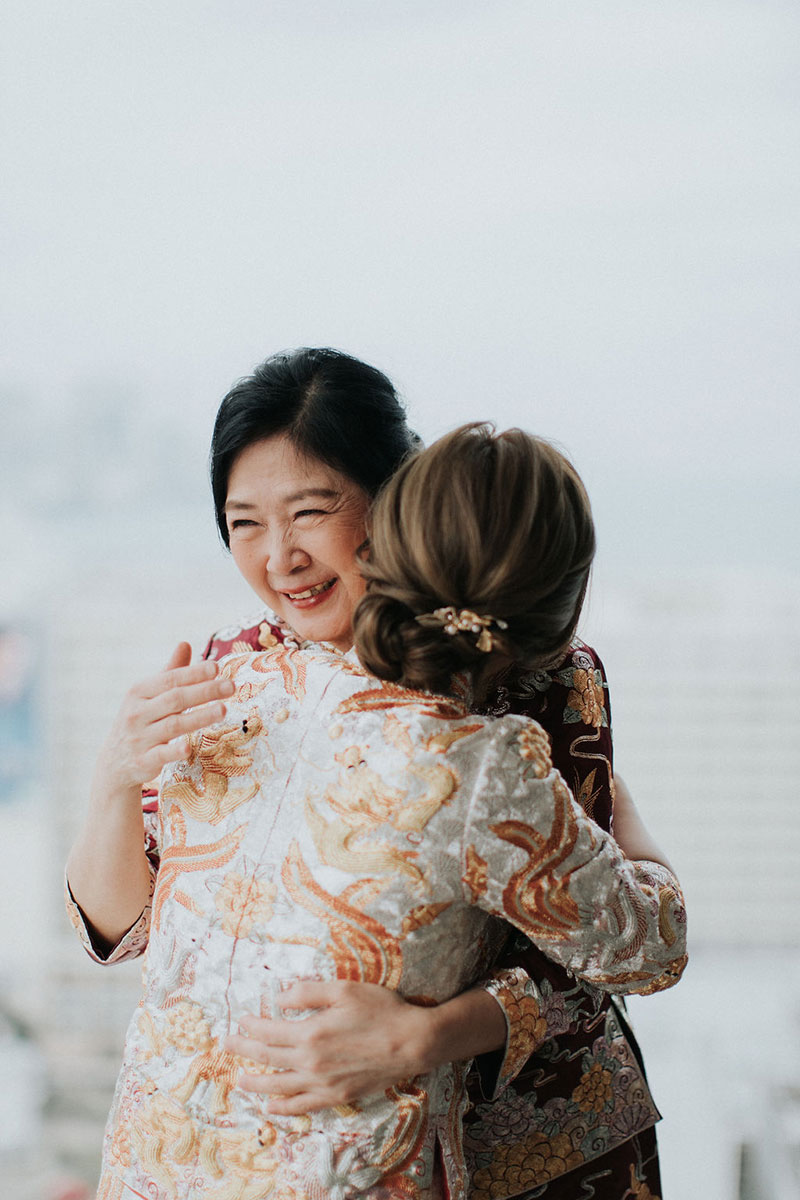 [From: In This All-white Wedding, The Bride and Groom Had Their First Look on a Ledge Overlooking the Sea / Photo: Aupho Wedding]
(2) Find common ground.
In cases when you're faced with opposing opinions, find common ground. Compromise if you have to. It will be better to give way every now and then to maintain a healthy relationship with your extended family members than have a rift that will further affect you and everyone around you.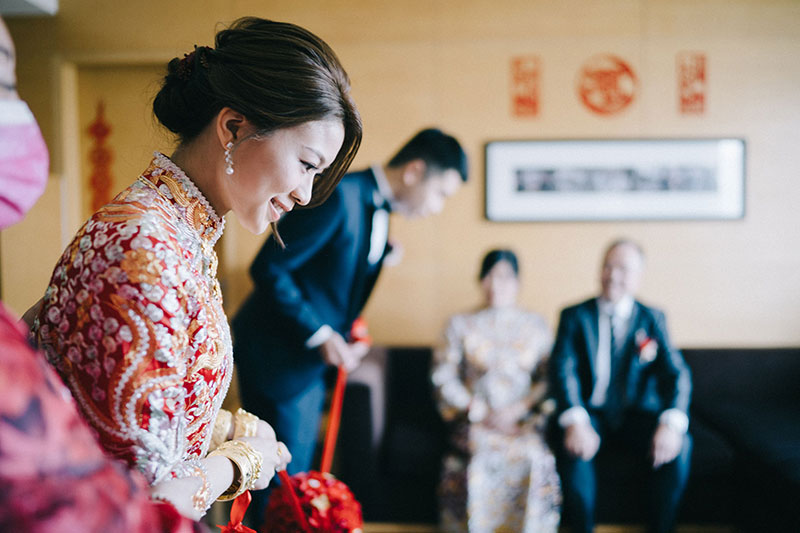 [From: A Serene Garden Wedding with a Peach and Cream Color Palette / Photo: 123cheese Production]
(3) Be sensitive to their needs.
Part of getting married and having a family is always thinking of others, including your in-laws. One way you can bridge the gap is by being extra caring and sensitive to their needs–isn't this how families really treat each other? Now they they're your family too, start thinking of them as family and extending the care you give to your own.
[From: A Chic All-white Wedding at The St. Regis Hong Kong / Photo: Jeremy Wong]
(4) Learn as much as you can from them.
It's easy to spot the differences when you're with new people and it's hard not to compare. But when it comes to your new family, approach the differences as an opportunity to broaden your perspective and grow. Some differences may lead you to learning and opportunities that will help you and even your marriage. Observe and learn as much as you can!
[From: An Intimate Wedding in Sai Kung Overlooking the Ocean / Photo: Jeff Lee Picture]
(5) Make memories together right away.
Finally, one of the best ways to embrace your new family is by making new memories together as early as you can. Even from the moment you begin wedding planning, you can already initiate simple ways you can bond with your in-laws and other new family members. For example, you can accompany your mother-in-law and sisters-in-law to her dress fittings and you can invite her to some of your wedding planning errands. Then, continue to look for ways to continue spending time with your in-laws throughout the years.
[From: This Couple Tied The Knot in a Romantic Garden Wedding at The Pavillion / Photo: Lovememo Studio]
How about trying these out now? Your new family will appreciate these gestures and will welcome you all the more!