Making your wedding details fun and creative can be a challenge, especially when you're already knee deep in things to do! But that's what were here for–to give you fresh, new ideas every step of the way. Today's feature zeros in on the wedding guest book. Have you been looking for a fun and different way to get your guests' well-wishes? If the answer is yes, this feature is just for you! A while back, we rounded up some wedding guest book ideas for you. Today, we're adding to that list with even more guest book ideas that are unique and extra cute, too. Read more now!
Themed Framed Heart Messages
Framing messages has been around for a while already. But this execution is really cute! It adds so much character at an instant.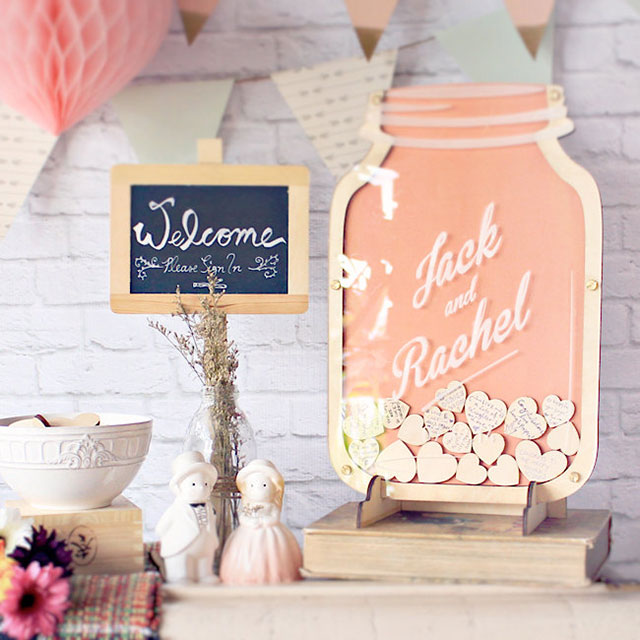 [Photos: Strangely Yours via Etsy]
A Quilt
Imagine having a quilt with all your guests' messages. I love this idea! It feels so personal and symbolic.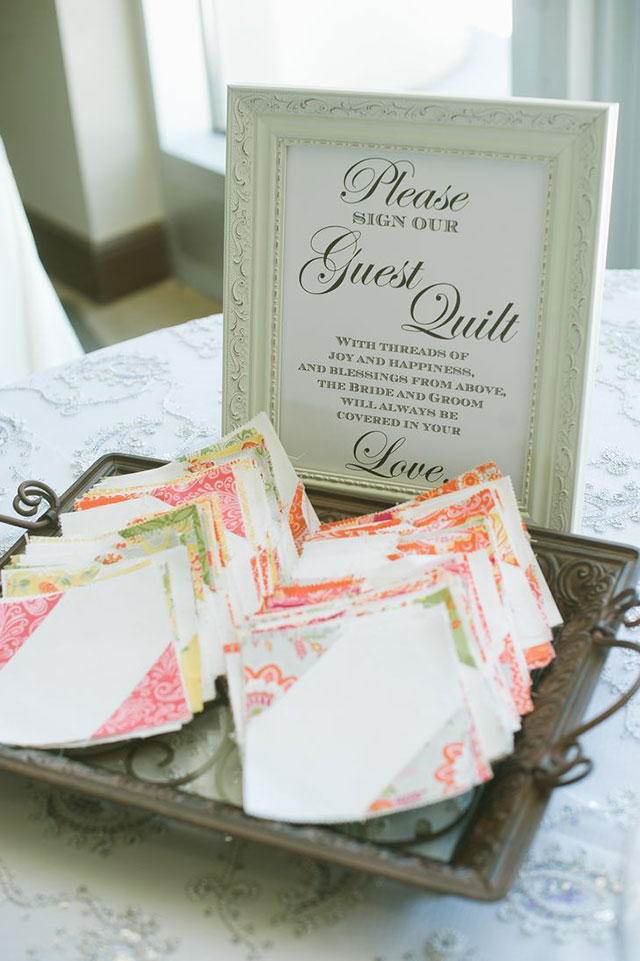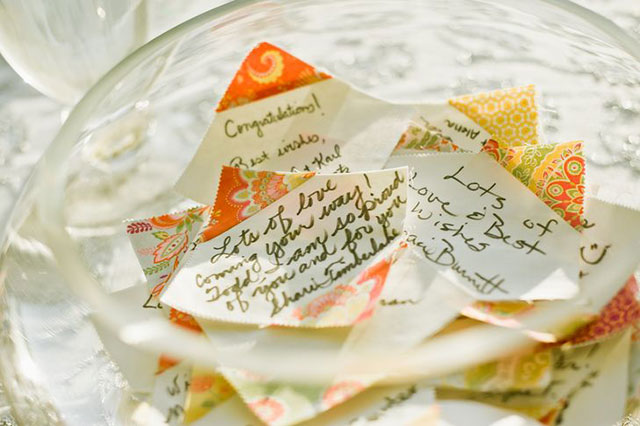 [Photos: Lisa Anglin Photography]
Puzzle Pieces
Many pieces make a whole–a brilliant metaphor for your wedding! Indeed, without all your loved ones, your wedding wouldn't be complete.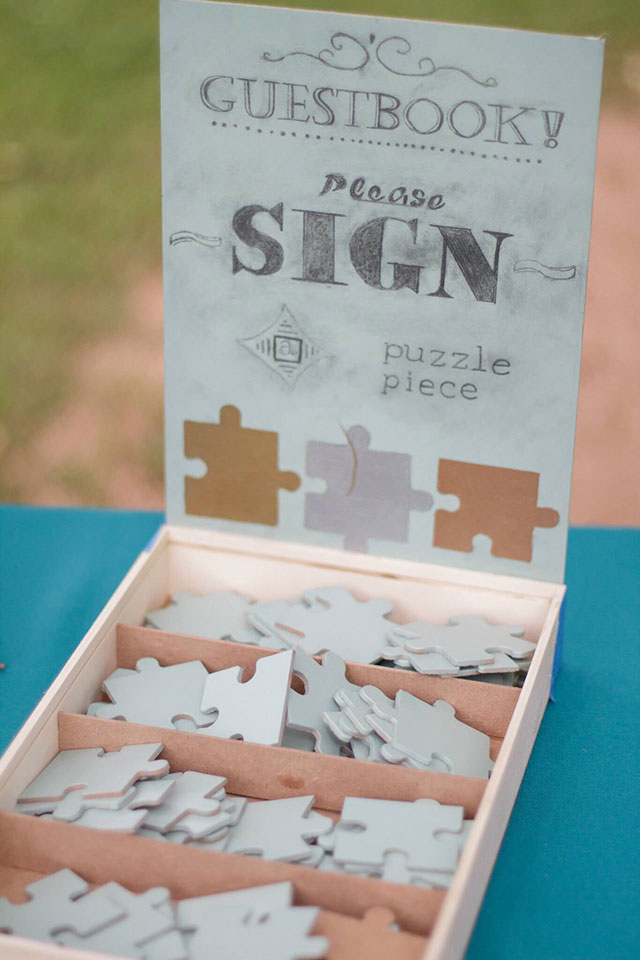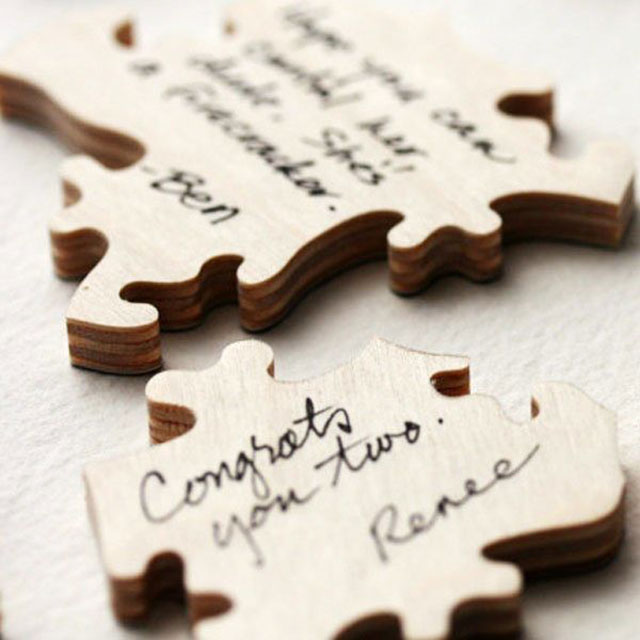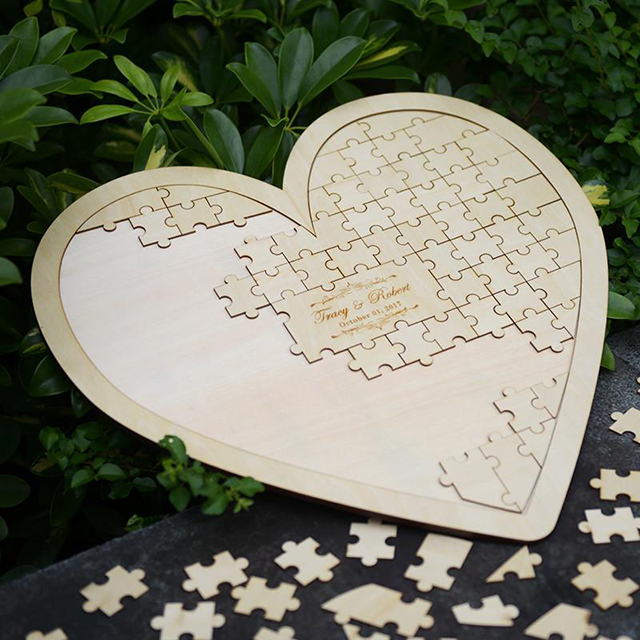 [Photos: Wedding Include, Bella Puzzles Too via Etsy, DHangers]
Library Card Catalogue
Classifying the messages from guests is a great way to organize them. This library card catalogue guest book is a winner!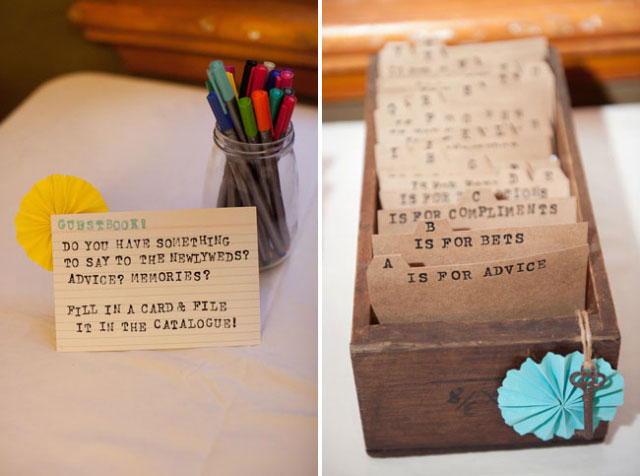 [Photos: Desirable Events by Desi]
Character Sketches
Finally, check this out! This printable colorable guest book will be way too fun for everyone.
[Photos: Something Turquoise]
So, which guest book will you go for? I still can't decide!