Having a destination engagement shoot is an exciting part of wedding planning. It's a fun way to create memorable photos and it's an opportunity to go to a destination location you've both always wanted to visit! But as in all things, having a destination engagement shoot also has its challenges. So today, Midori Moon is here to help brides (and grooms) make the most of their off-site shoots. Here are five simple tips that will definitely come in handy for out-of-town and out-of-the-country prenuptial photo sessions. Read on and take note, ladies and gentlemen!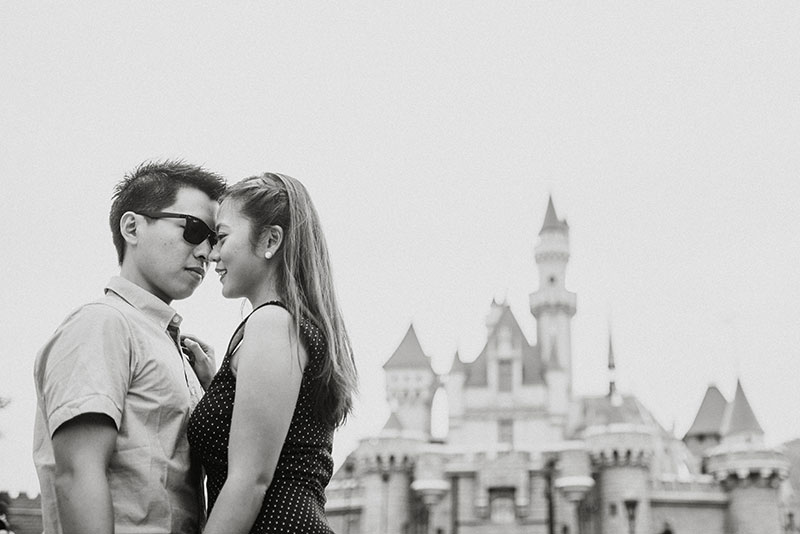 (1) Take note of the best shooting spots in your chosen location.
It goes without saying that one the most important factors of your engagement shoot is your location. Picking out your destination location is a good opportunity for you to go down memory lane as a couple. Considering memorable spots, or even a take the chance to tick off places from your travel bucket list. But, whatever location you do end up picking, make sure to scout for all the possible areas you'd like to shoot in. It's ideal to find sports that will match your theme and will give you variety. And if you're shooting during a specific season, make sure to take advantage of all that it has to offer such as the beach and green fields during the summer, streets covered in crisp autumn leaves for the fall, or snow-decked plains or villages in the winter.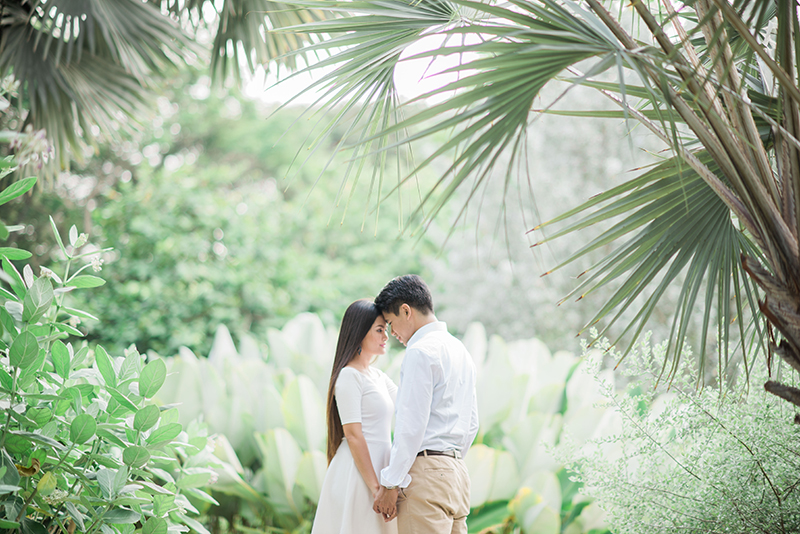 (2) Plan your activities and layouts well to maximize the time.
Planning out activities and layouts well will make your engagement shoot more fun. Once you've settled for your location, think of all the activities you and your partner can do there–maybe rent a boat or have a romantic sunset picnic on a hillside, or get your dancing shoes out as you sway and twirl around the city where you two first met! Prepare a detailed itinerary with all the activities and layouts that need to be shot so that you will be able to maximize your limited stay. This way, you can cover all the scenic places that you've chosen and enjoy the many activities available in the area. You'll be able to capture a lot if you prepared an efficient timetable and follow it.
(3) Base your outifts on your the location and its environment.
We also encourage that you base your outfits on the locations you've chosen. You want to make sure everything is coherent in look and style with the gorgeous destination you've chosen for your photos. Also keep in mind to pack a couple of extra clothes that you wouldn't mind getting a bit dirty or wet during your shoot. Deciding on a color palette and sticking to it also helps because this unifies the overall theme of your prewedding shoot.
(4) Ensure your makeup is well-suited for your shoot location.
Of course everyone needs be in full character to pull off the complete concept of the engagement shoot. For destination engagement shoots, we highly recommend getting professional makeup artists to do your makeup. Not only will they know what to do and how to do it given your them and the environment of your shoot location, but they will also give you a dream makeover experience! They will be able to provide lasting looks throughout the duration of the shoot and they have the expertise to highlight your best facial features.
(5) Add fun props to your shoot!
Adding fun props that go well with your chosen theme will give your shoot more character. These can be as simple as monochromatic colored balloons, a nice blanket-and-basket for your picnic setting, or even lightsabers! The choices are endless. If you want to work with a stylist for props and other looks, research on stylists that are based in the locations you've picked out for your engagement for cost efficiency. Or, if you've found a stylist you like, be sure to coordinate the logistics for props and costumes well. Props and costumes definitely add that extra oomph to the engagement shoots.
That's all we have for you today. We hope this helps and we look forward to seeing your engagement photos! You may submit your photos here.