Hi, brides! Today we're talking about the look for less–how you can achieve your dream wedding without digging deep into your pockets. Truly, this is one of the main challenges modern brides face today. How do you achieve your dream wedding with a budget? Is it even possible? The answer is yes! And to help you out, here are some tips to guide you.
(1) Make Your Inexpensive Gown Look Like a Million Bucks
If you don't have the luxury to wear a designer dress on your wedding day, don't worry, there's a solution to this. All you need to do is make your inexpensive gown look like a million bucks! How? There are several tricks you can take advantage of, like picking the right shade and fit, and using embellishments creatively. Read this feature article for more ideas that can help.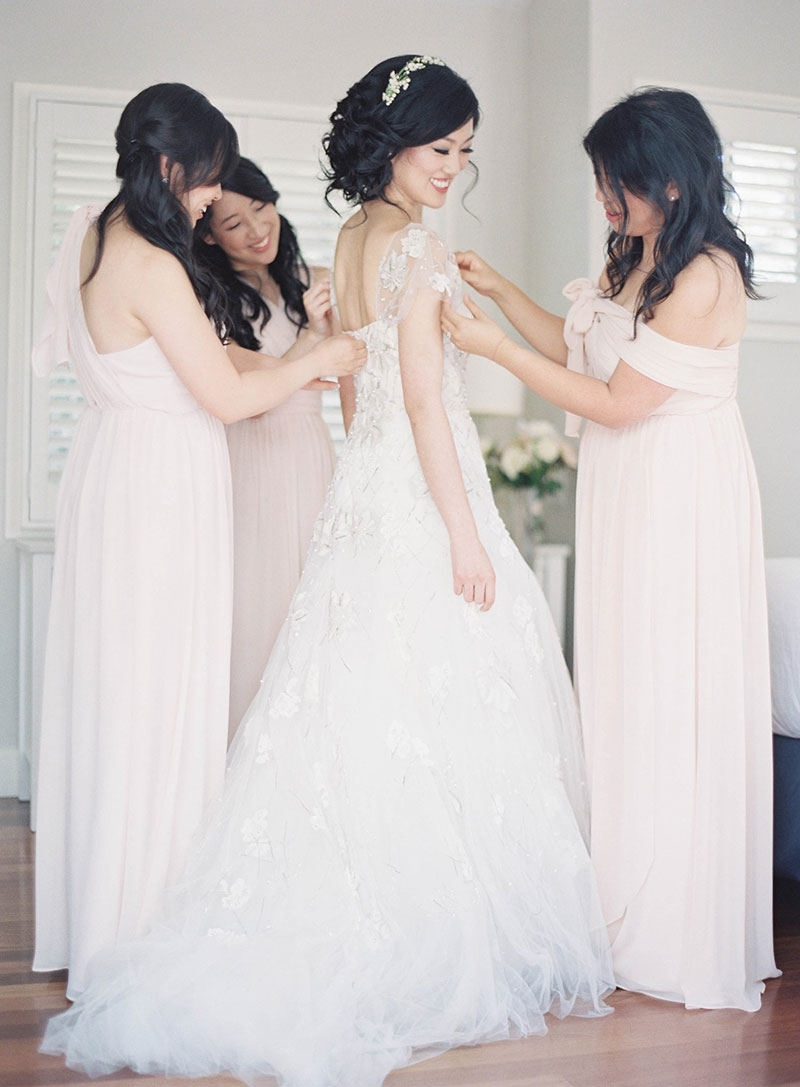 [From: Radiant Field of Dreams / Photo: Jen Huang]
(2) Or, Rent a Wedding Gown Instead
Another way you can get your dream dress for less is by renting your wedding gown–it's a more affordable, too. You can rent a designer gown or rent a custom-made one as well. If you think this might be something you'd go for, here are some tips for you.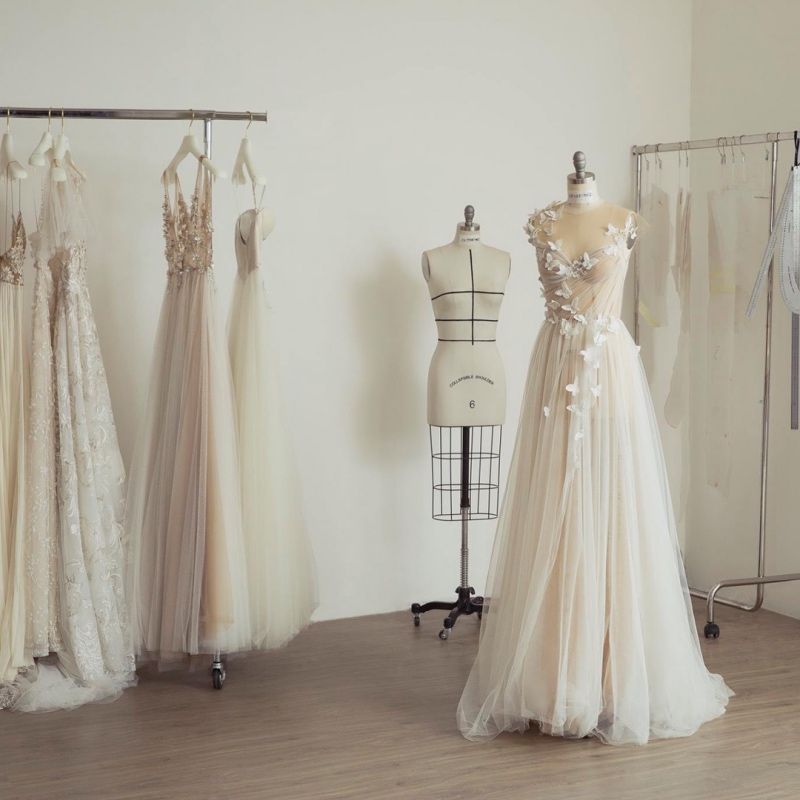 [Gown: Liz Martinez / Photo: The Wedding Gown]
(3) Find Kind of Suit That Fits Your Budget
Of course your groom needs to look extra dapper too on the Big Day! And while suits can get pricey, too, there are different options –bespoke, made-to-measure, and ready-to-wear–that care to different budgets. Canvas all of these three options, and check out which option will allow you to get your husband-to-be looking and feeling good without breaking the bank.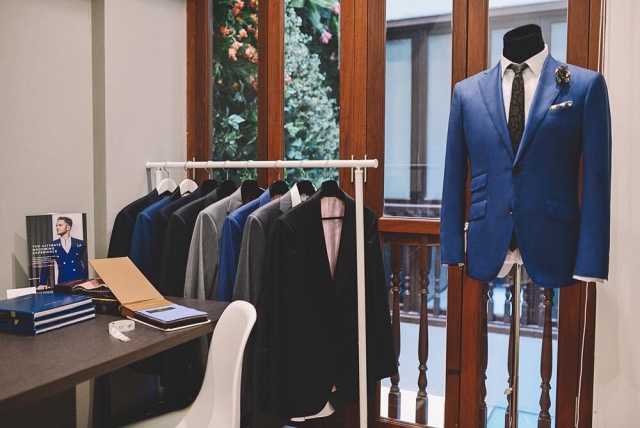 [Photo: Edit Suits Co]
(4) Consider a Chic Reception Style That Costs Less
Just because you're on a budget, it doesn't mean you need to scrimp on good decorations and let go of quality. Challenge your creativity and think of solutions that are still very elegant or stylish, like this chic reception style that makes use of candles. Candles add depth and drama and don't cost much! Ingenious ideas like these will create incredible, affordable results.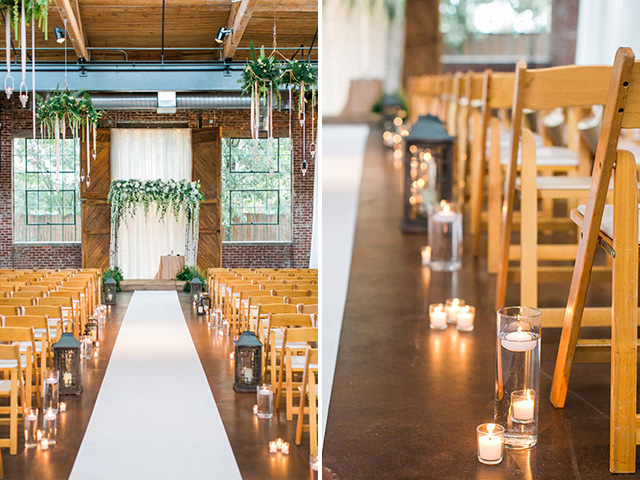 [Photo: By Tulip]
(5) Work Closely with Your Florist to Save on Floral Decorations
There are countless ways to save on floral decorations costs, and the best way to determine what you can do to save in the area is to work closely with your florist. Your florist and stylist will be able give suggestions like using flowers that are in season or locally produced, or renting silk flowers that you can return for a lower cost. Here are other suggestions from our partner florists, but do seek out the input of your own florists for more personalized tips.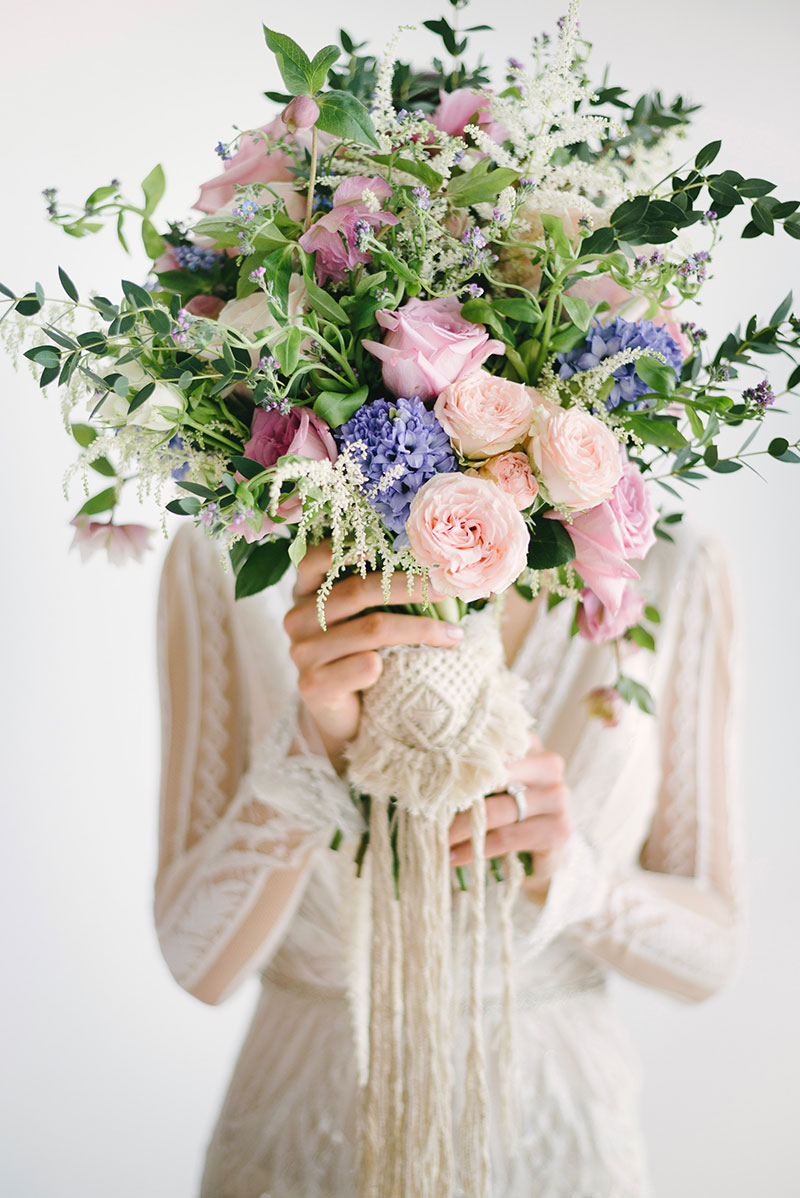 [Photo: Darin Images / Bouquet: IAMFLOWER]
We hope these tips will give you the inspiration and determination to make your dream wedding happen, and at the cost that is suitable for you.