A lot of you must be in the middle of discussions on what to do about your wedding because COVID-19 is still rampant all over the world. Should you still go through with your wedding? Or, should you wait it out and celebrate as soon as a vaccine is released and we can go back to having gatherings? The final call is entirely up to you, but if you're still going back and forth weighing the options, we think today's article will be a lot of help. We listed out five things to consider when deciding on whether to push through with or postpone your wedding.
(1) Health and Safety
Number on your your list should be the health and safety of all your guests. Will you be able to follow all the necessary protocols to ensure that everyone who attends your wedding–assuming you intend push through–will be safe? Keep in mind that you don't want your wedding to be a cause of further spread of the virus. So being able to adhere to all the needed safety guidelines should be a top consideration when deciding on what to do.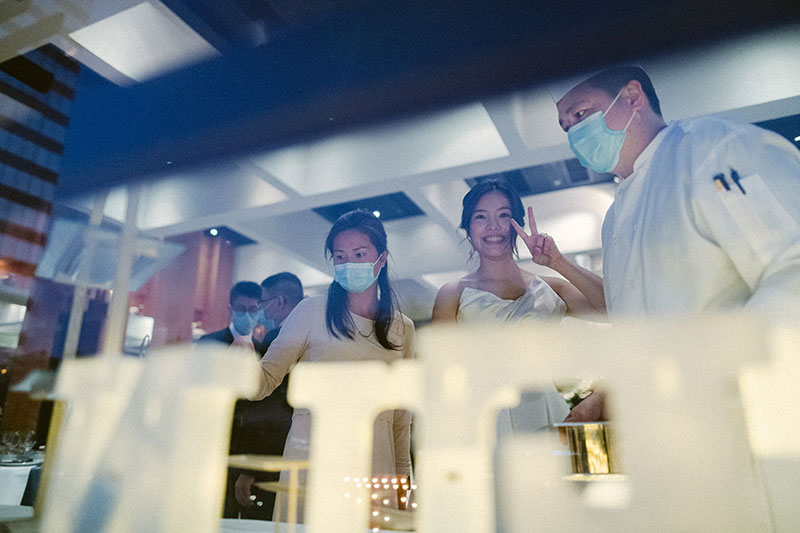 [From: Faith in Each Other Inspired This Couple To Proceed with Their Wedding During the Pandemic / Photo: Patrick Photography]
(2) Family
Think about your family members. What would be best for them? Yes, we know it's your day, but isn't it also a day to be shared with loved ones? Consider what would be convenient for them. For example, if your family members are from all over the globe, it would be a big inconvenience and risk to have them travel at this time.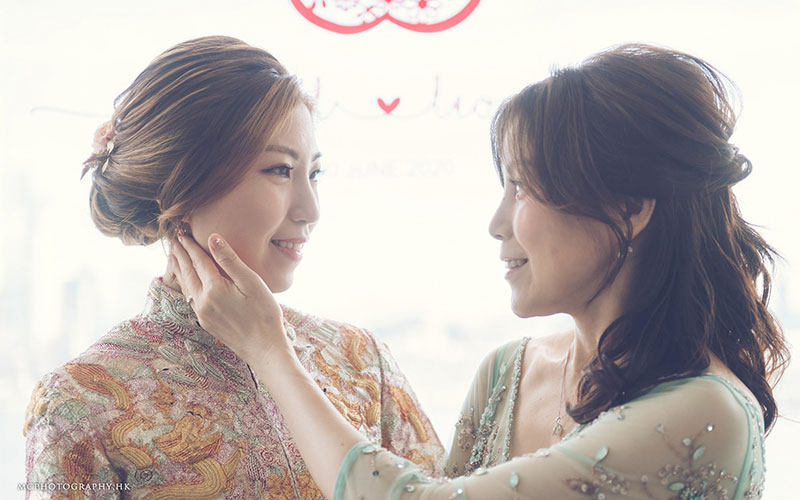 [From: This Couple Planned A Simple Outdoor Ceremony in a Month / Photo: MC Photography]
(3) Your Budget and Finances
Accounting for all the additional costs that you may incur, do you have enough budget to push through with the ceremony and have the big banquet later? Note that some brides had to shell out money again in order to push through with even just a small-scale wedding for immediate family.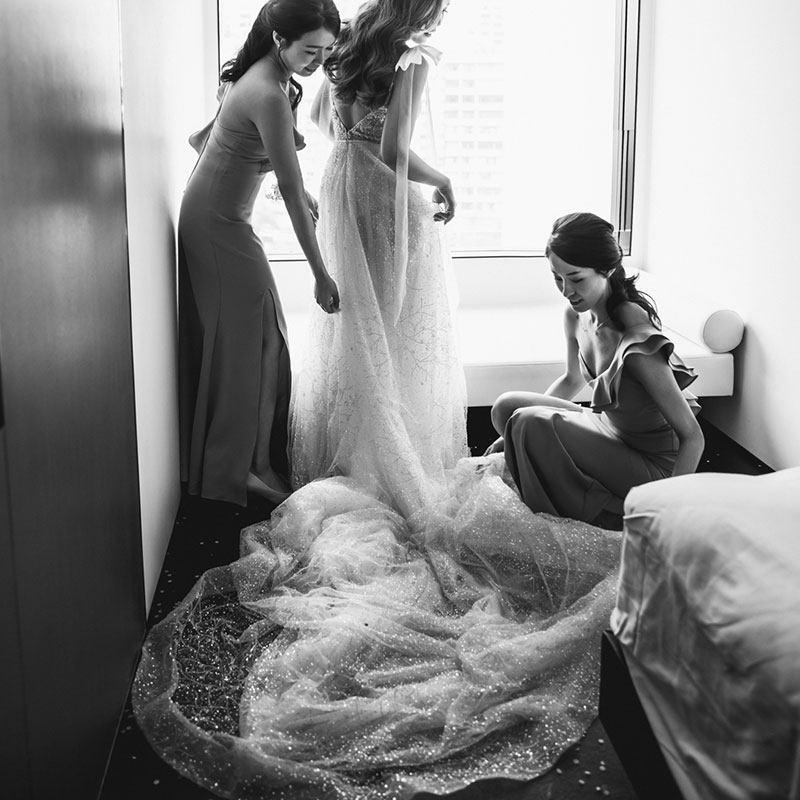 [From: This Couple Canceled Their Bali Wedding and Had an Intimate Gathering at The Murray Instead / Photo: Jeff Lee Picture]
(4) Your Priority
Different couples have different priorities. Some couples really value having all the important people in their lives on their wedding day. Hence, they will opt for postponing the whole wedding for a later time so that everyone can be there. Other couples just really want to get married no matter what. So knowing what you value most will also help you pinpoint what to do.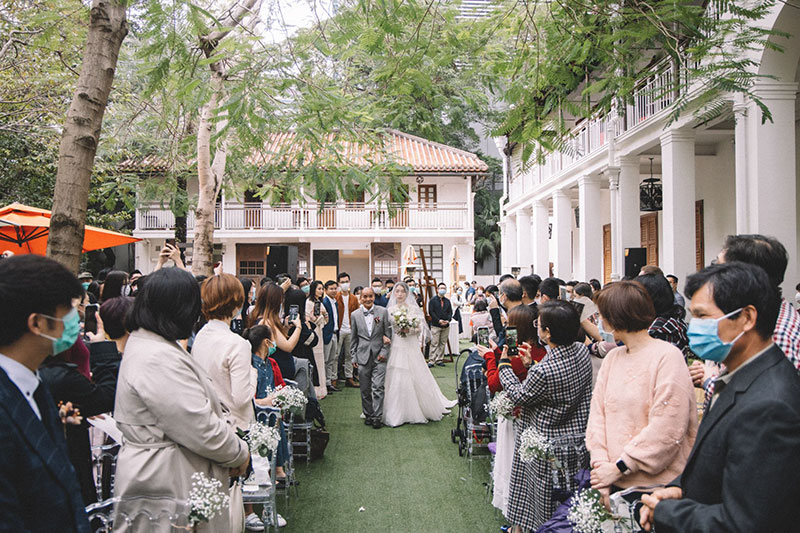 [From: Couple Shares How They Pulled Off an Intimate Wedding Amidst the COVID-19 Outbreak / Photo: Patrick Photography]
(5) Your Spouse
Don't forget to think of what your other half feels and thinks. How you both feel about the whole situation should also shed light on what the best decision will be. After all, the life that comes afterwards is yours and yours alone. How you begin this life is really also up to you.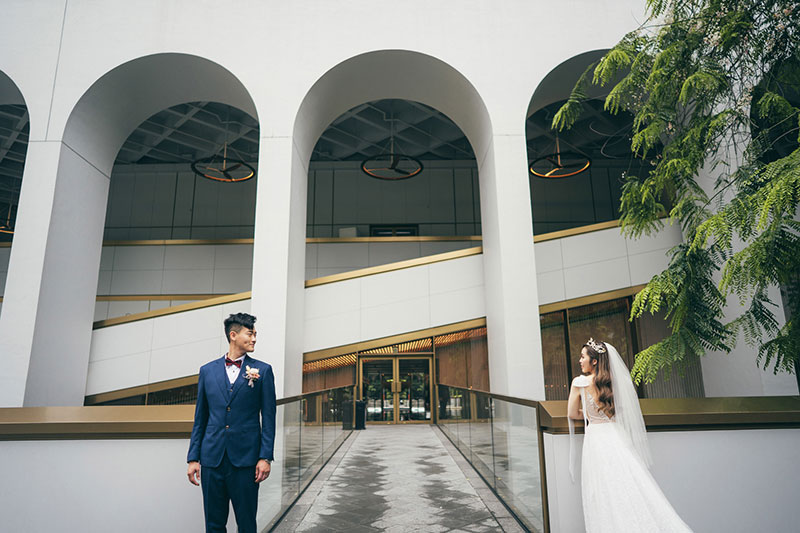 [From: This Couple Canceled Their Bali Wedding and Had an Intimate Gathering at The Murray Instead / Photo: Jeff Lee Picture]
We hope we've helped you gain better insight on which choice to make. Whichever you choose, don't forget that in the end what really matters is the marriage. The wedding may not turn out to be as you originally planned, but you have a whole marriage ahead of you. Look forward to this instead!