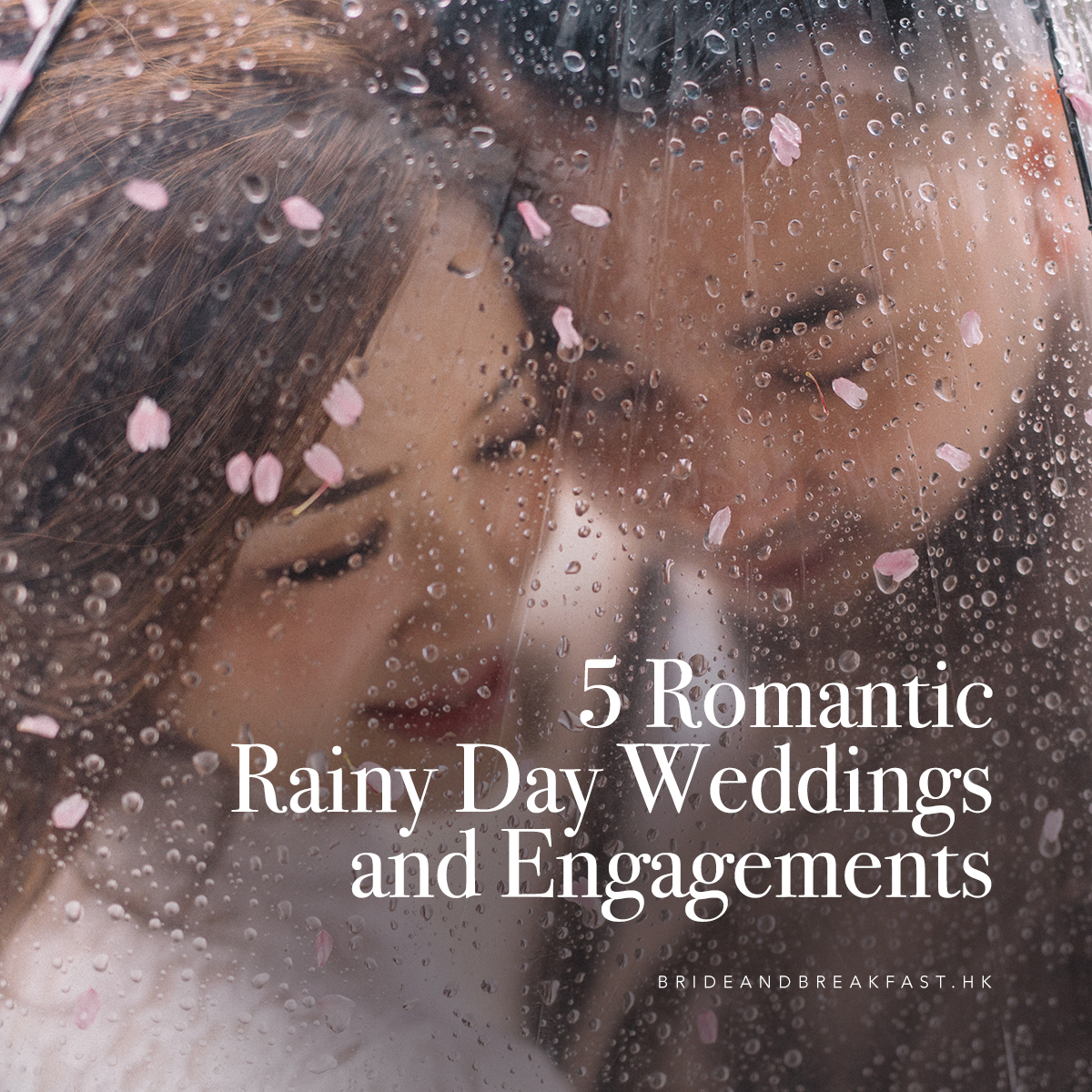 One of the biggest fears most brides have is rain on their wedding day. A gloomy engagement shoot is also not ideal. But did you know that rainy weather can also result in stunning wedding photos and a unique wedding experience? To ease your worries and show you that rain isn't a bad thing, we rounded up five stunning rainy day wedding and engagement features. Even if things didn't go as planned, these couples embraced the rain and in became a special part of their day! Read on now to see more.
Christine and Zack's Casual Outdoor Pre-wedding
Christine and Zack's rainy pre-wedding shoot turned out to be extra charming. Even as the sun went down, this duo kept snapping away in the rain!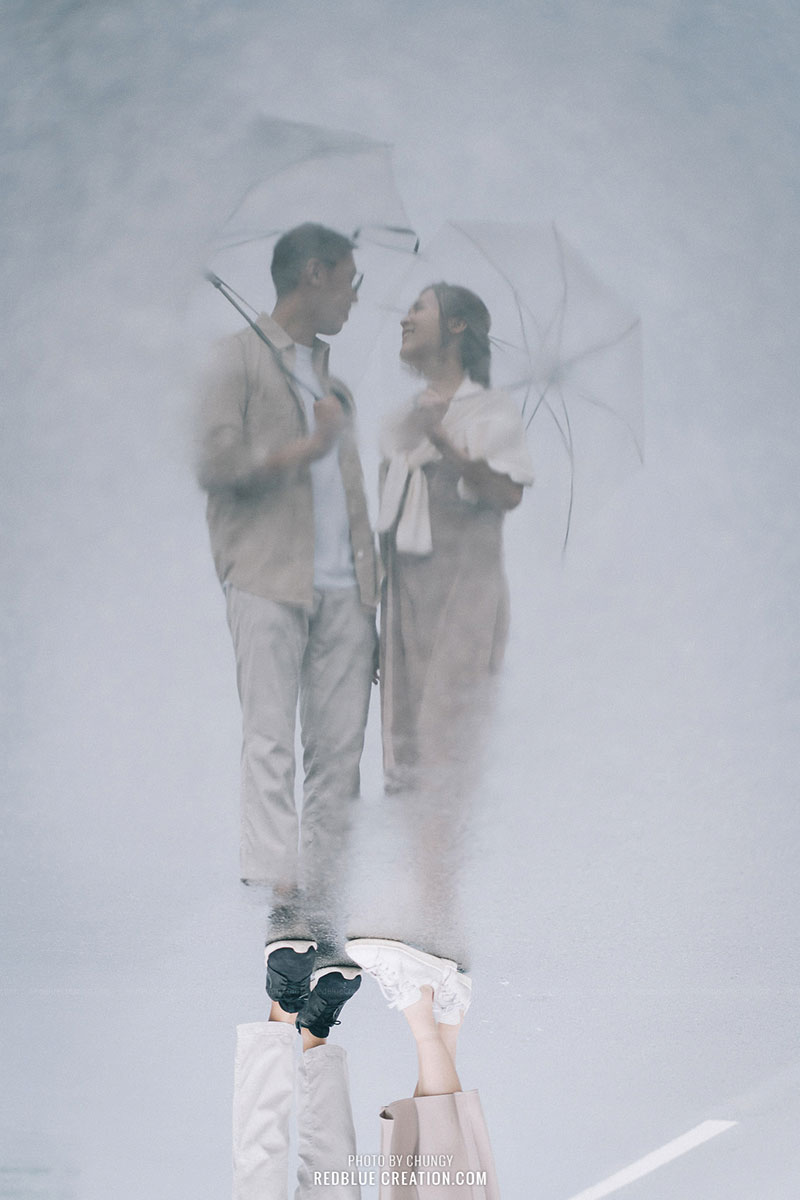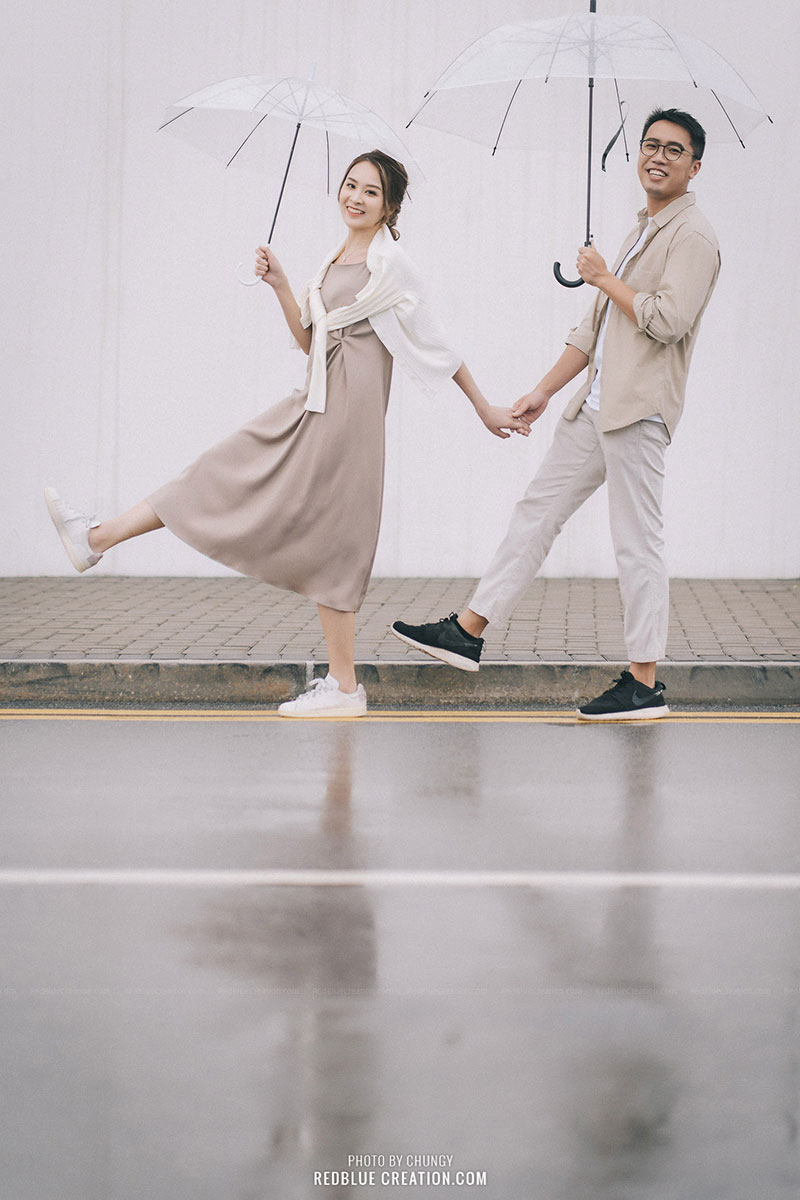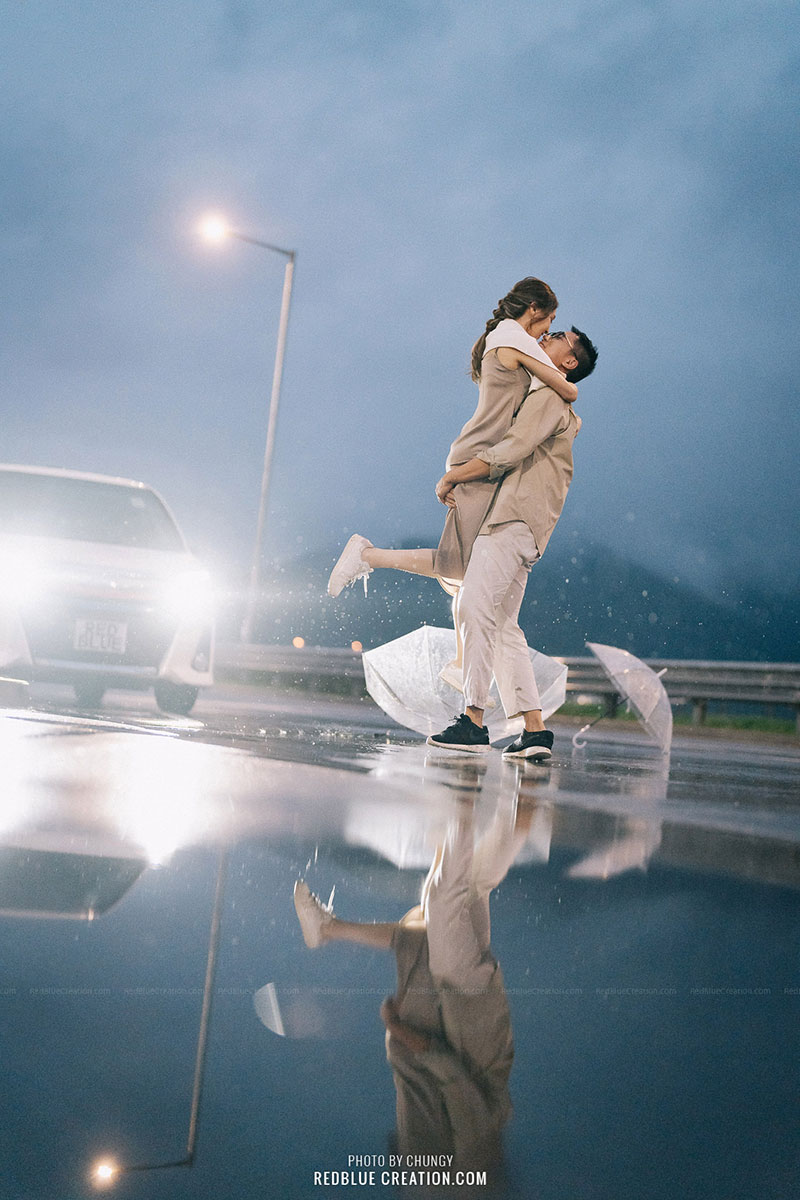 [From: This Rainy Day Pre-wedding Photo Session Turned Out To Be Extra Charming / Photos: Redblue Creation]
Venus and Terence's Beautiful Rainy Day Shoot in Japan
Just like many couples who love cherry blossom season, Venus and Terence, flew all the way to Kyoto for their pre-wedding shoot. Unexpectedly, it rained a lot but but their photos turned out to be extra captivating thanks to the surprise shower.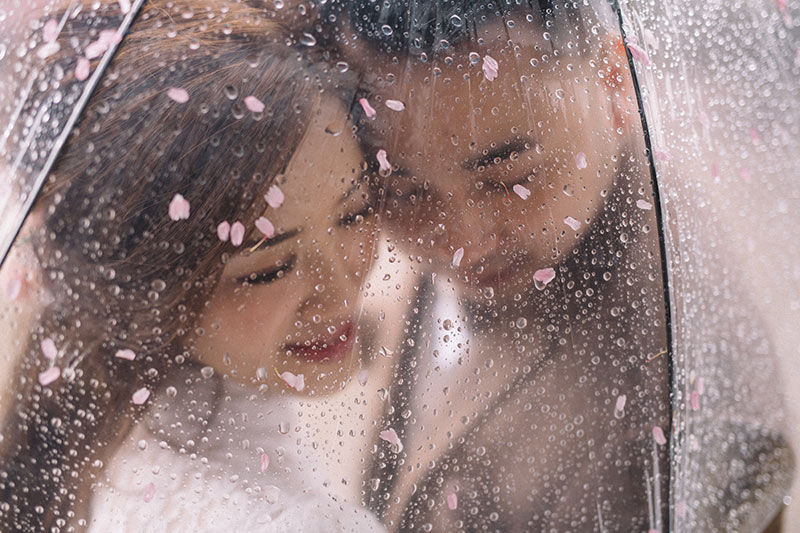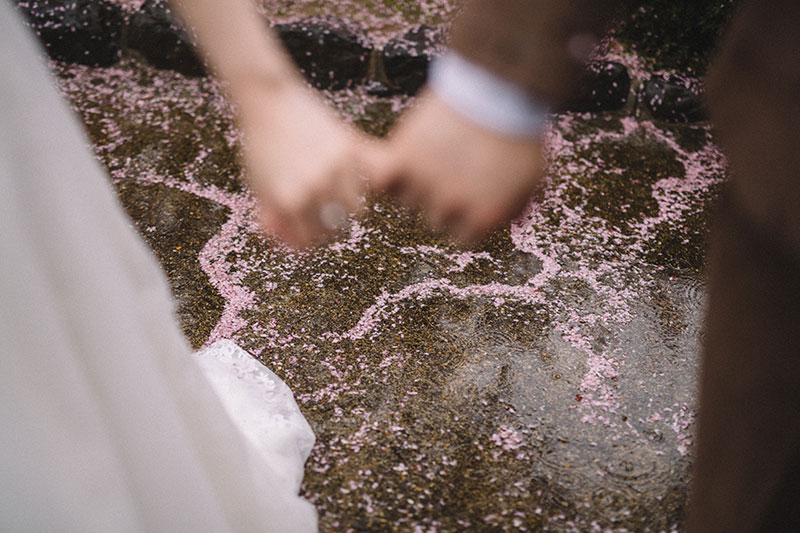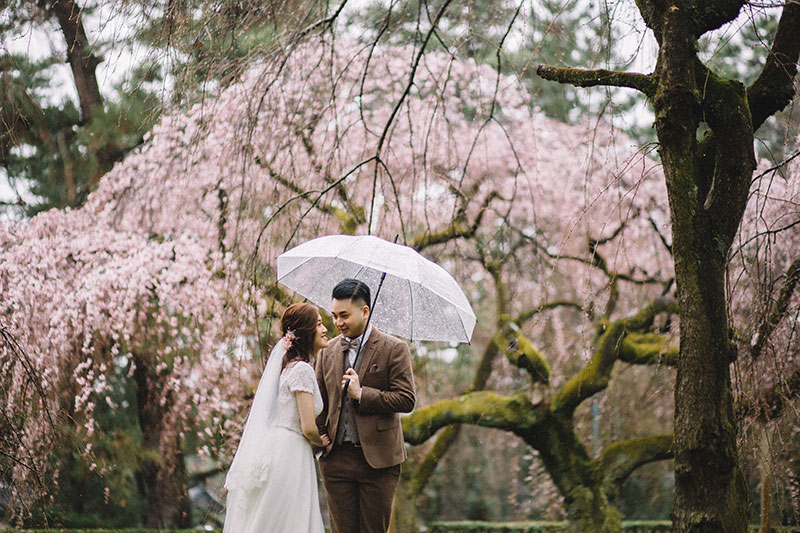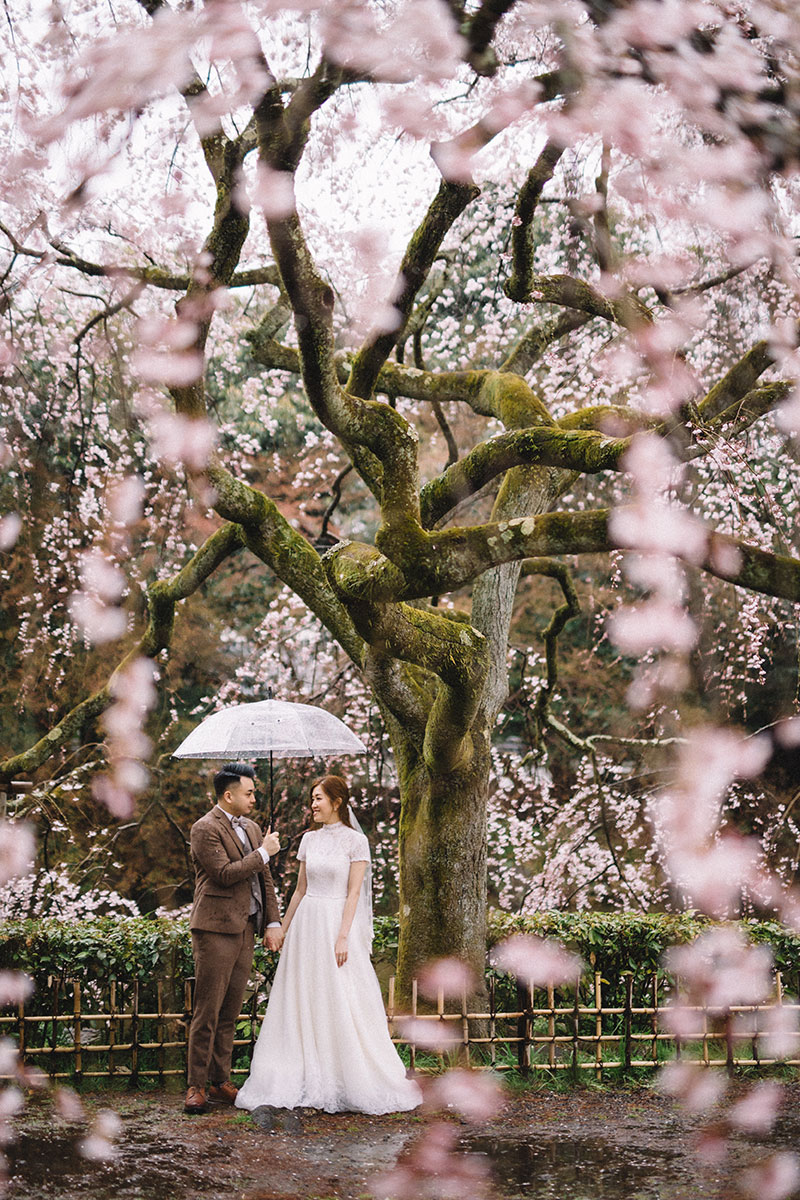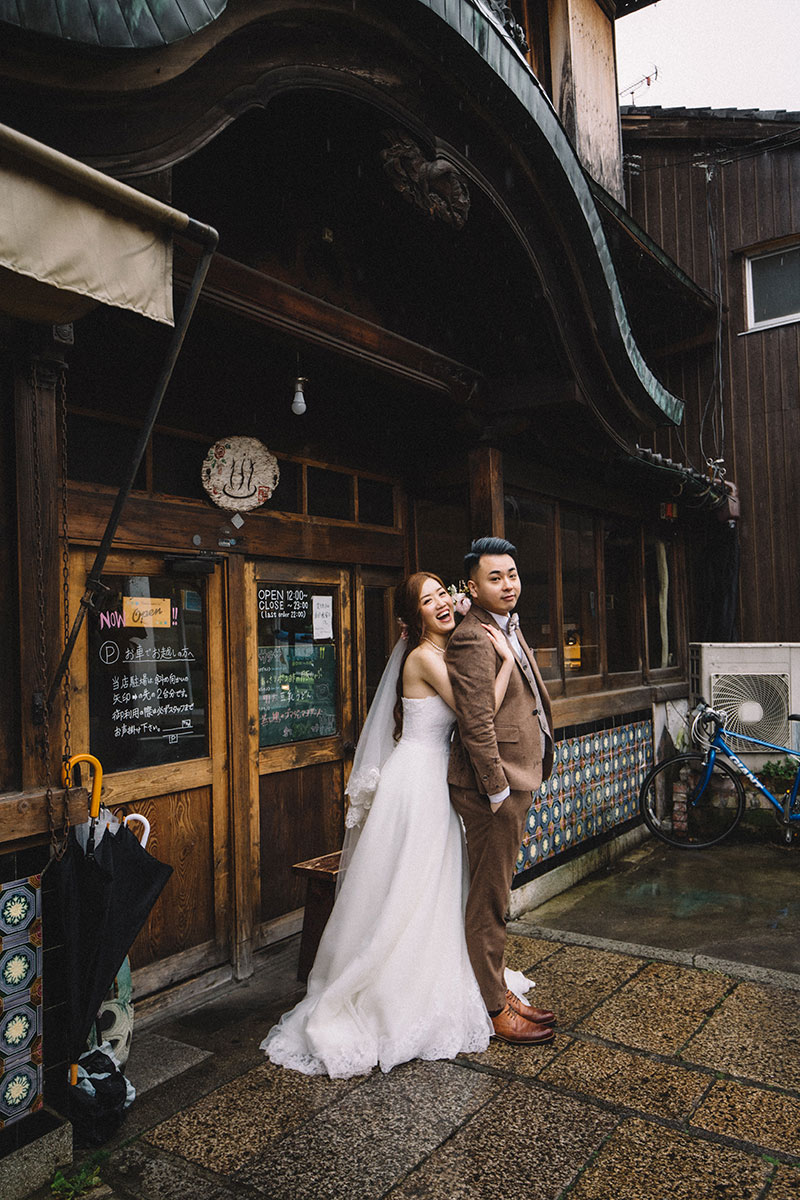 [From: This Couple's Rainy Engagement Shoot Turned Out to Be So Beautiful / Photos: Patrick Photography]
Angel and Seven's Rainy Yet Fun Outdoor Pre-wedding Shoot 
Angel and Seven obviously had a blast withe the rain during their outdoor pre-wedding shoot. Aside from the romantic moments under the rain, they laughed a lot and played around!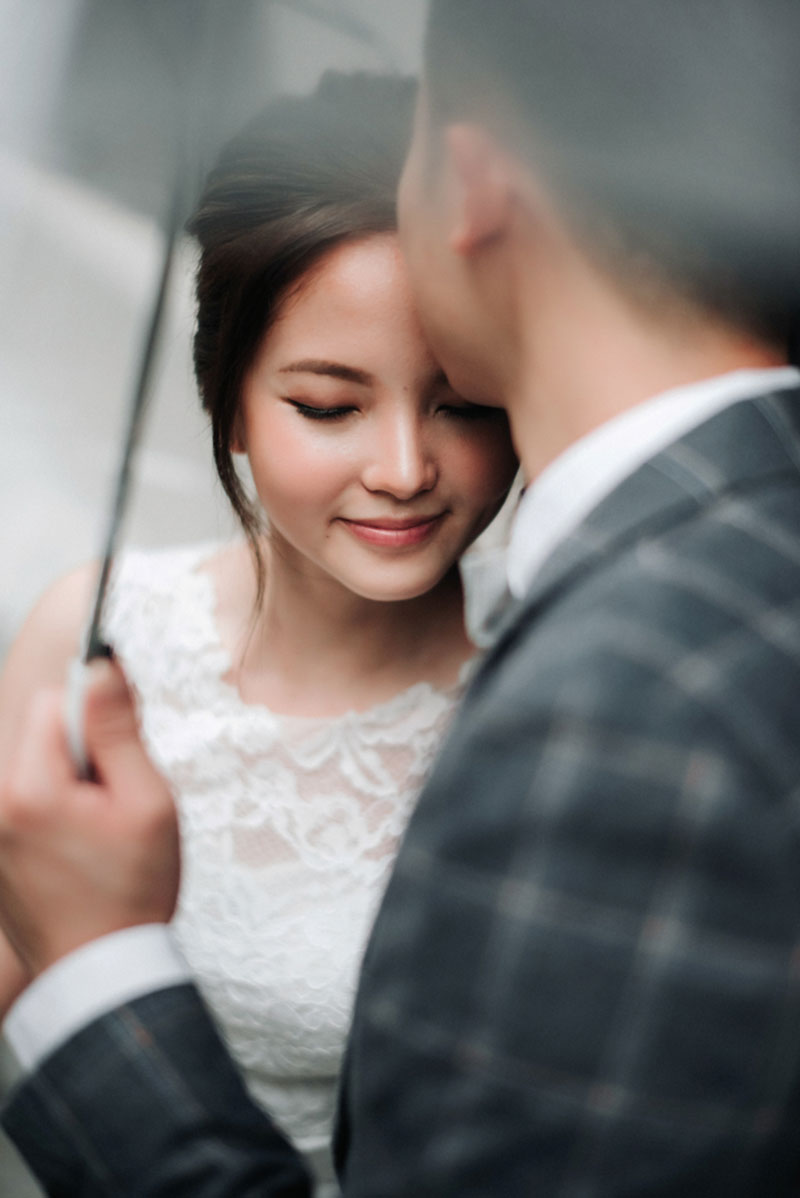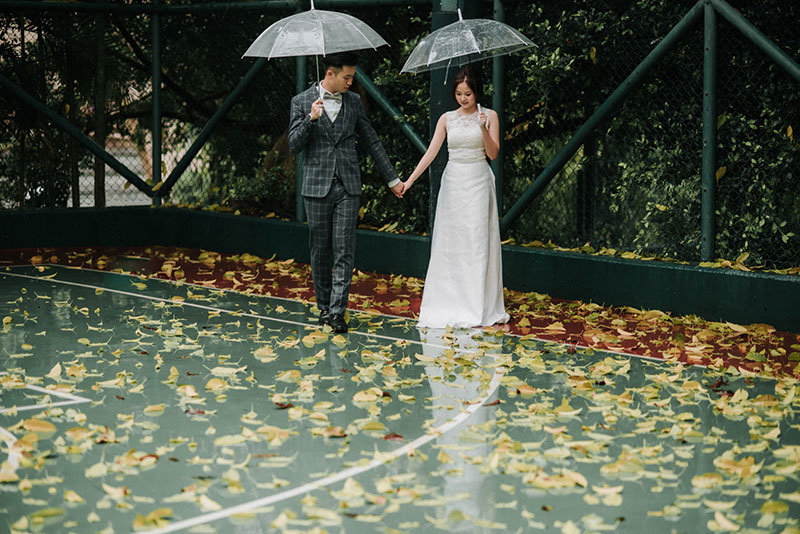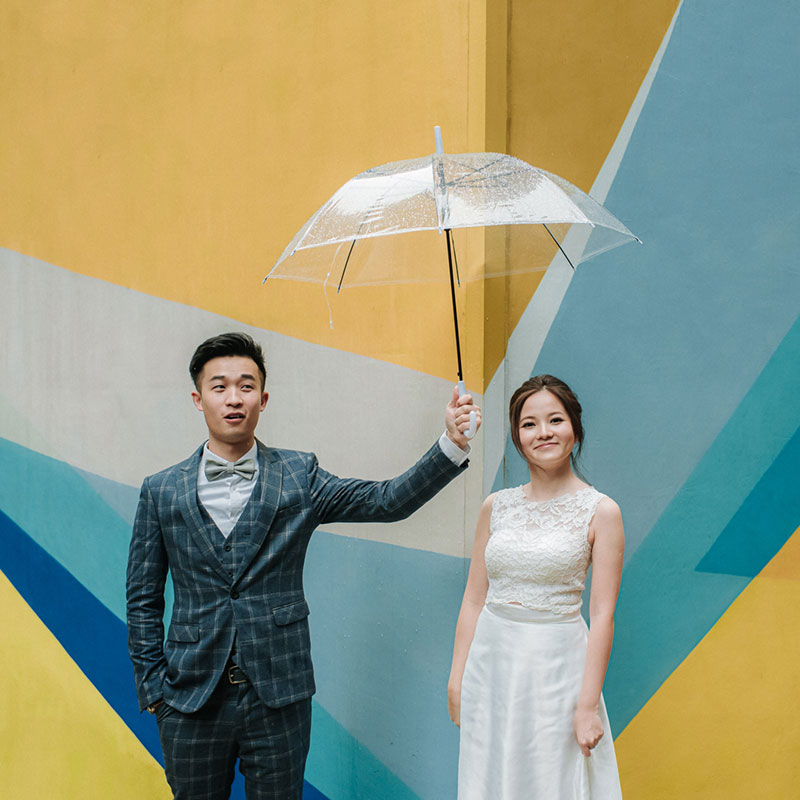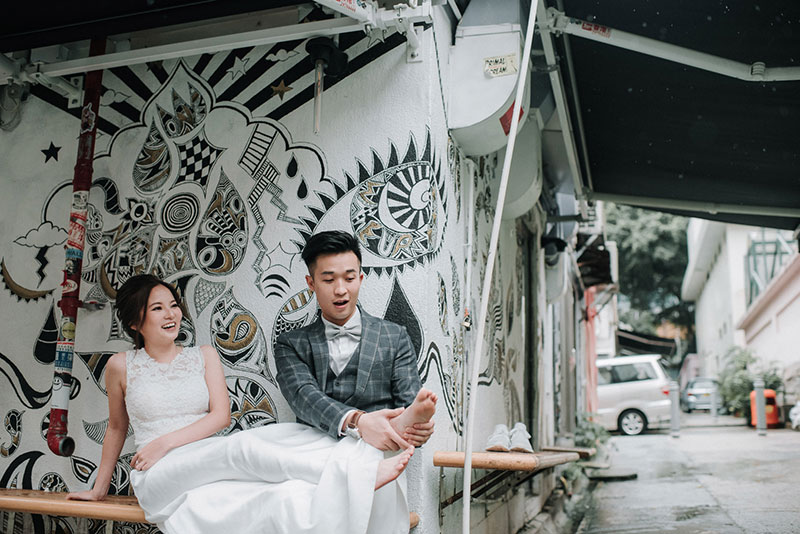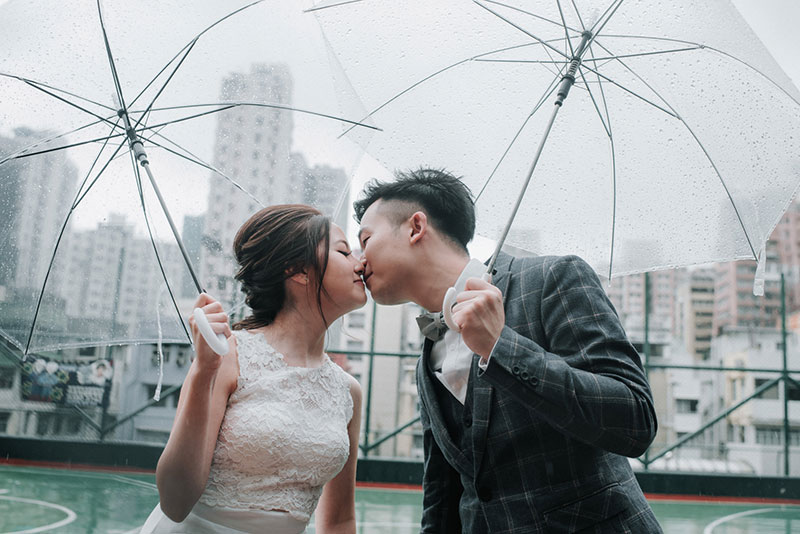 [From: This Couple Made Their Rainy Day Photo Session as Fun as Can Be / Photos: Jeff Lee Picture]
Jasmine and Timothy's Intimate Garden Wedding
Jasmine and Timothy's wedding day was a gloomy one but instead of dampening the day, the rain filled their intimate garden wedding with special moments and unique photos!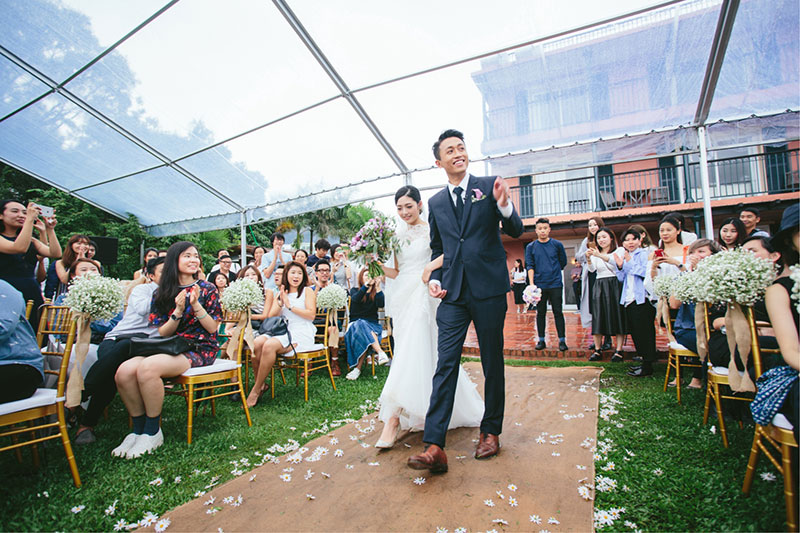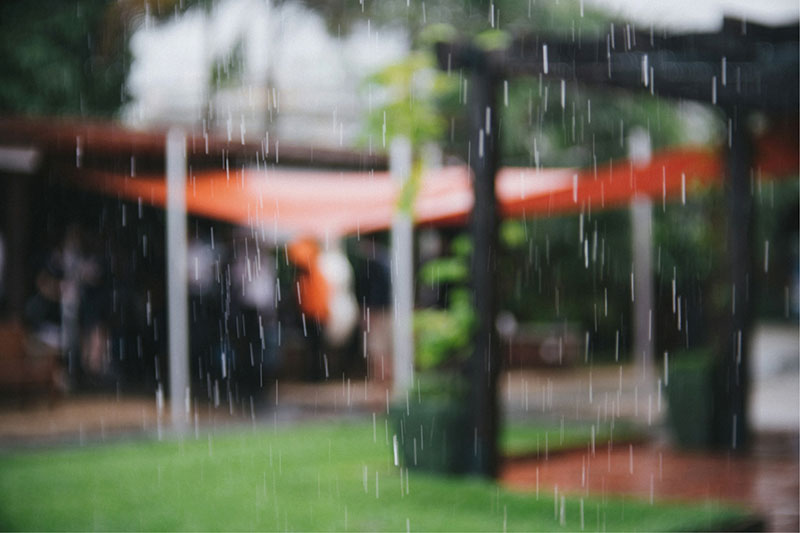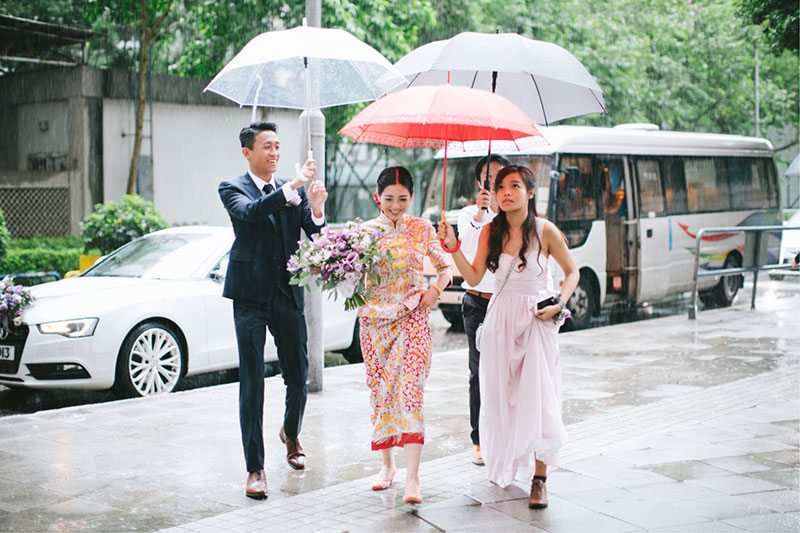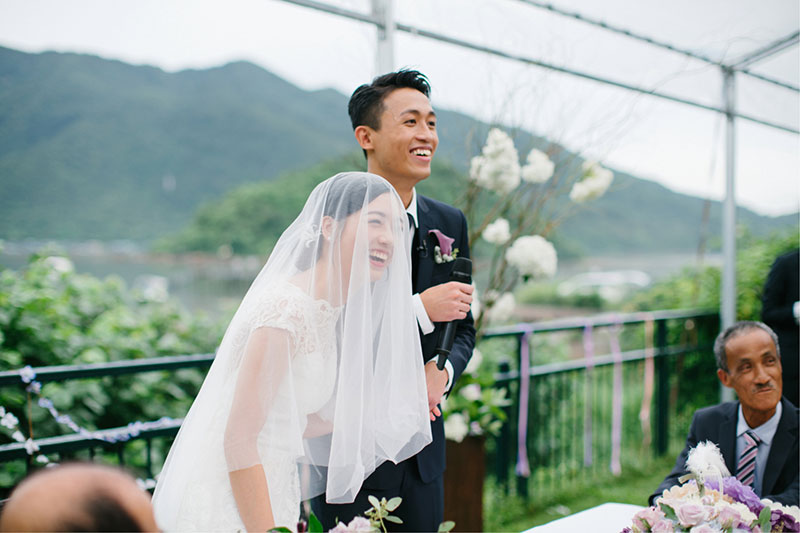 [From: An Intimate Garden Wedding with a Sprinkle of Rain / Photos: Feel in the Blank]
Agnes and Kenneth's Dramatic Engagement Shoot
Agnes and Kenneth strolled around Hong Kong for their pre-wedding photo session and an unexpected downpour resulted in a misty garden setting and extra dramatic photos!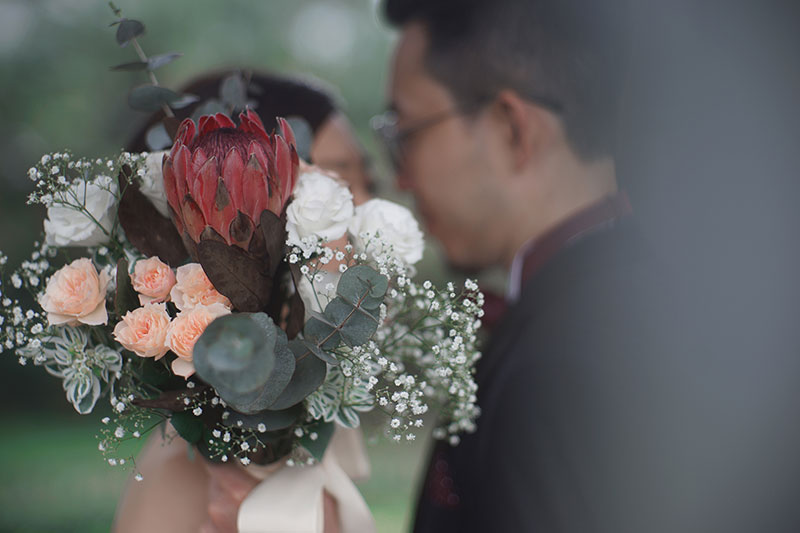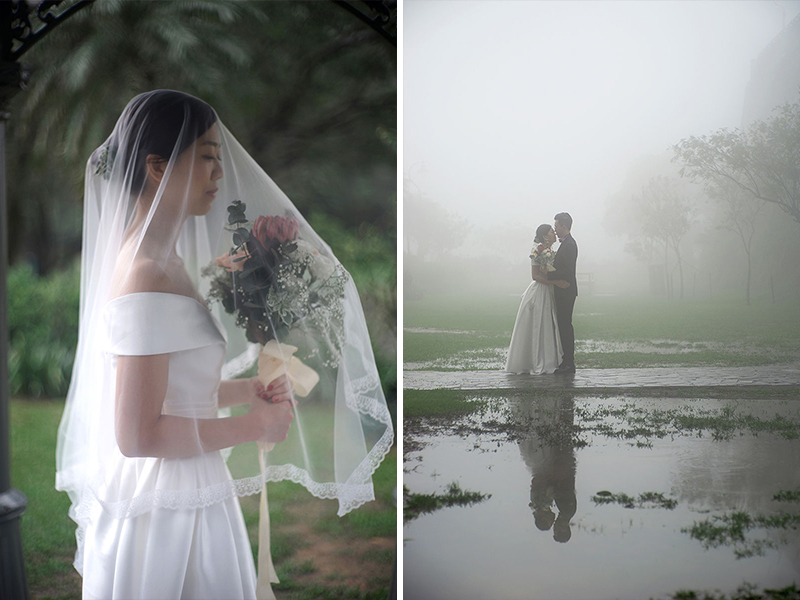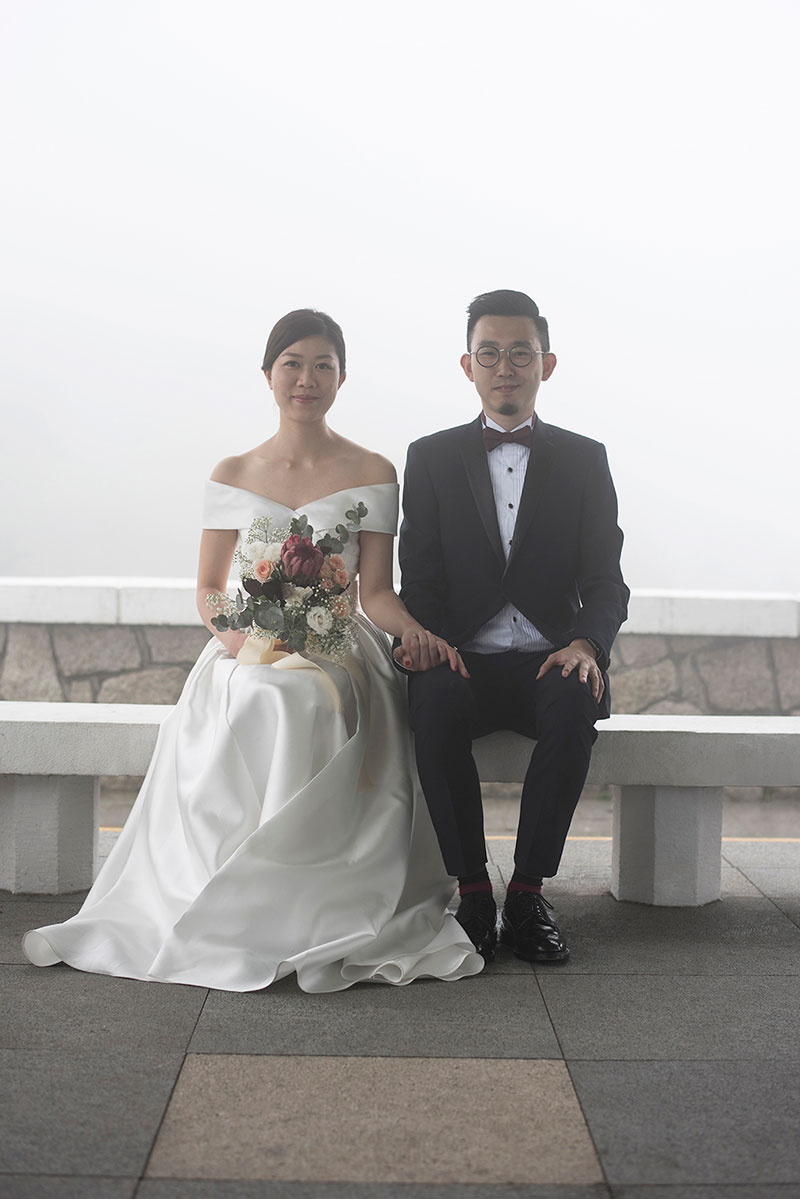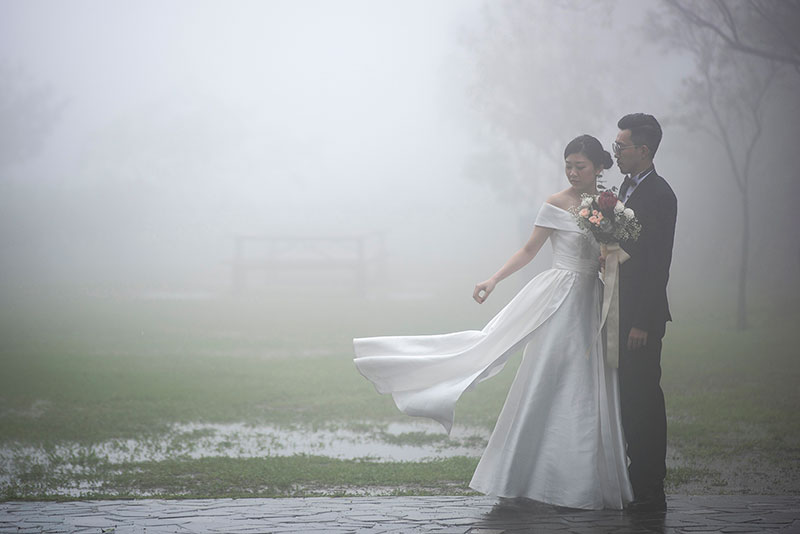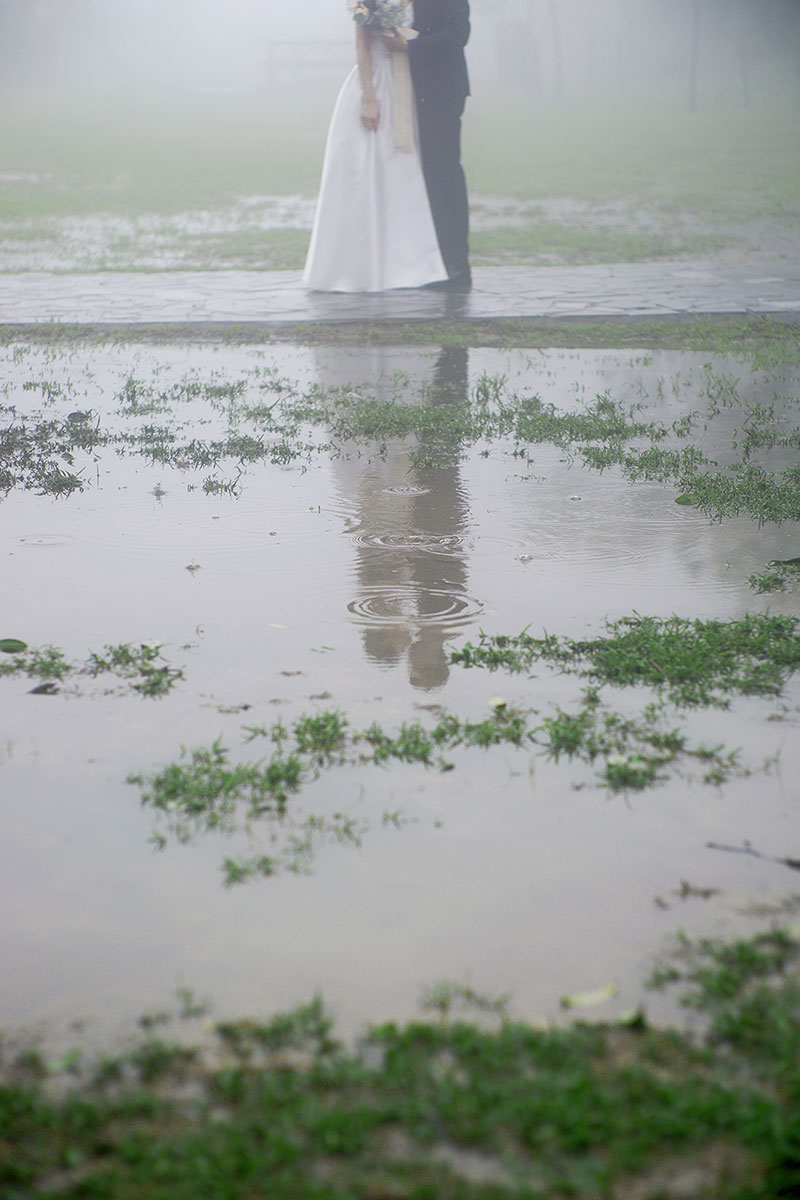 [From: A Stroll to Remember / Photos: Rick Kwan]
After seeing these rainy day weddings and engagements, do you now see that rain can be a surprise blessing on your special day?
Still, you'll need to prepare for it. Here are some other articles you can check out.