The truth is, velvet is such a beautiful accent to use anywhere, and most especially at weddings! The textured hues of velvet add an extra dimension to anything paired with it. Today we're exploring the wonders of velvet details and how you can use these for your wedding! In addition, we chose your favorite palette: red and burgundy!
(1) Wear velvet shoes!
Walk down the aisle in style with a beautiful pair of velvet shoes! Whether it be pumps, peep-toe heels, or even flats, a velvet pair on your feet will surely make your bridal look a little more exciting!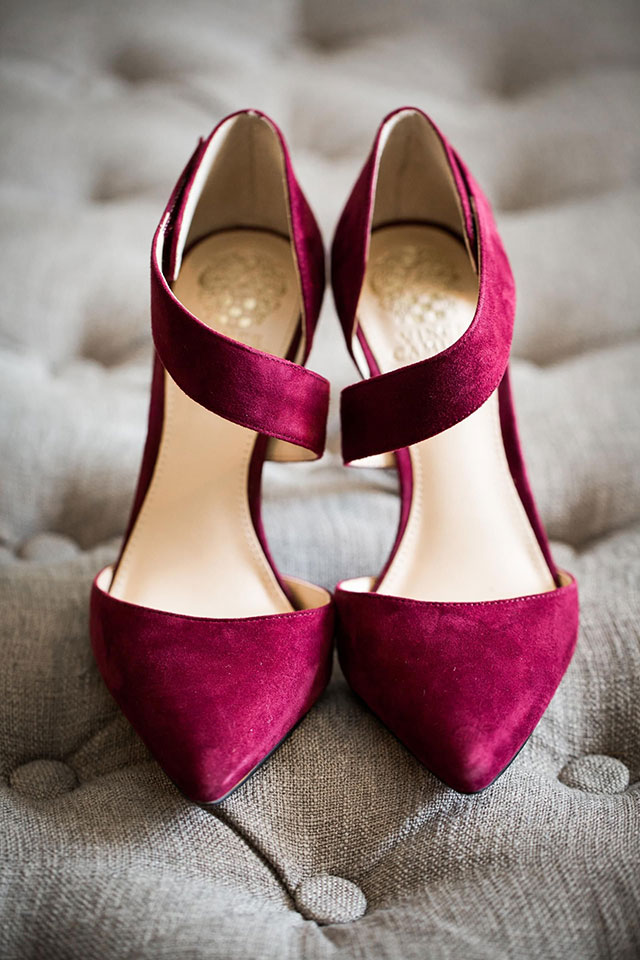 [Photo: Shoewishes]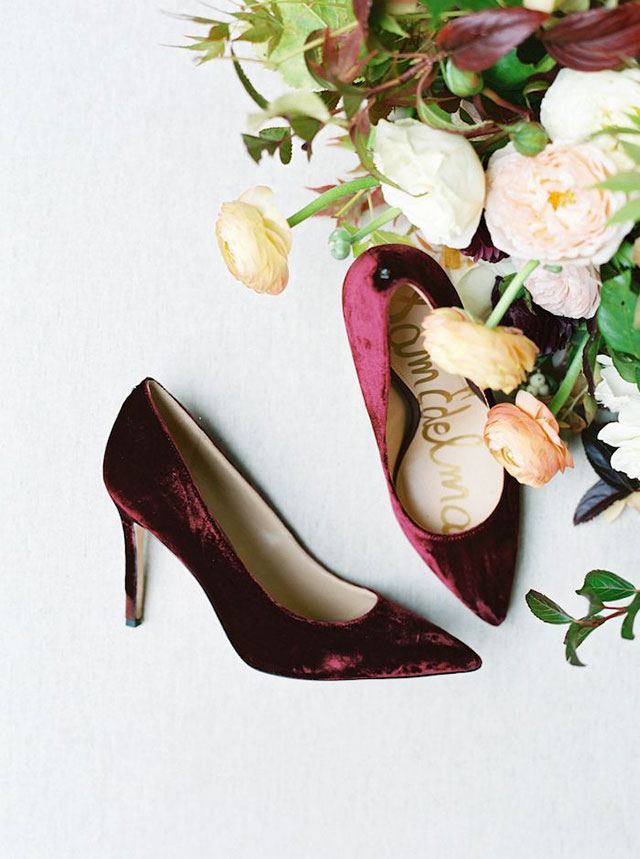 [Photo: Maria Lamb]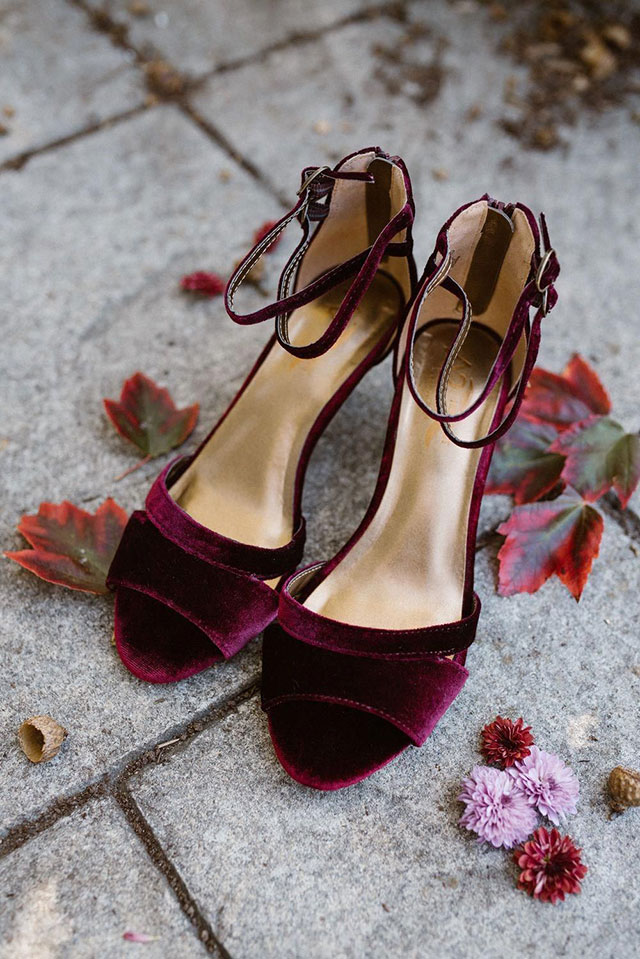 [Photo: Lindsay Hackney Photography]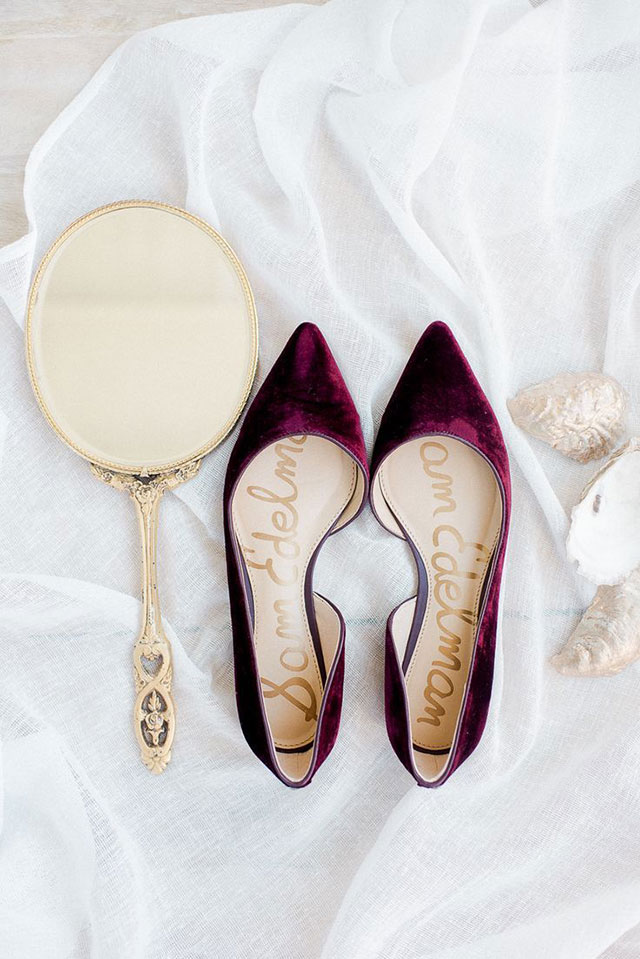 [Photo: Rachel Pearlman Photography]
(2) Let your bridesmaids don mismatched velvet dresses.

While mismatched dresses have been a thing for a time now, adding the extra chic effect of velvet will truly make a mark. It also makes the bridal party extra stunning on film!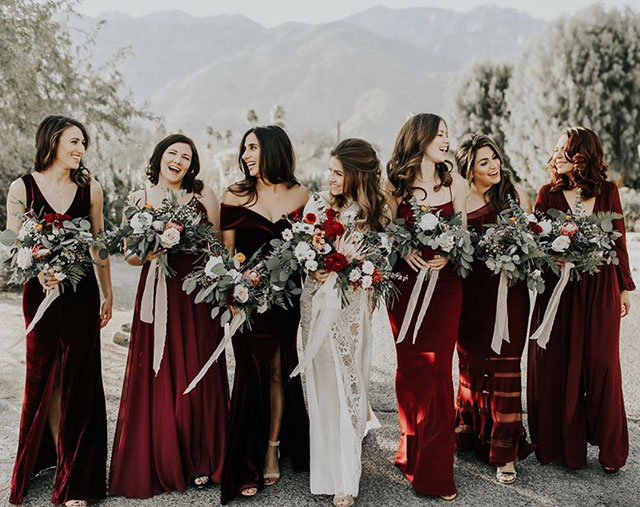 [Photo: Bridal Vogue]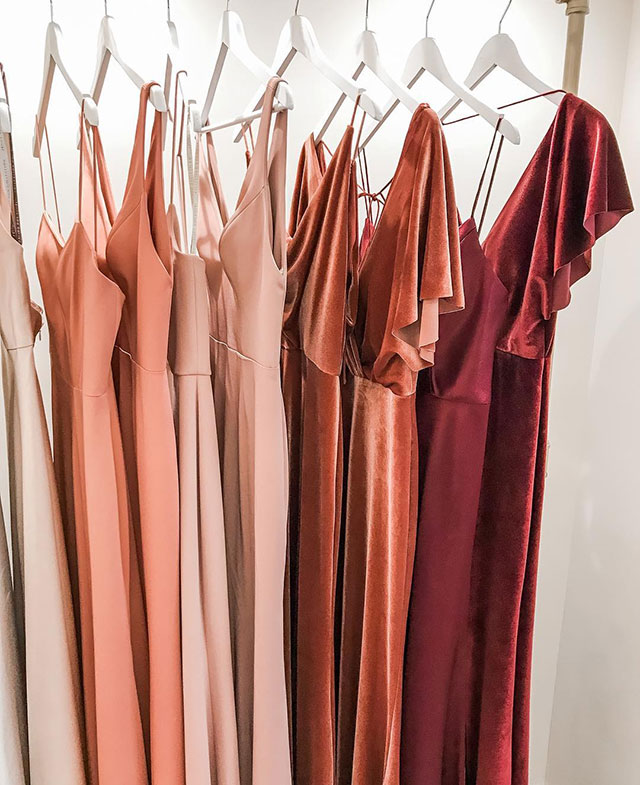 [Photo: Jenny Yoo]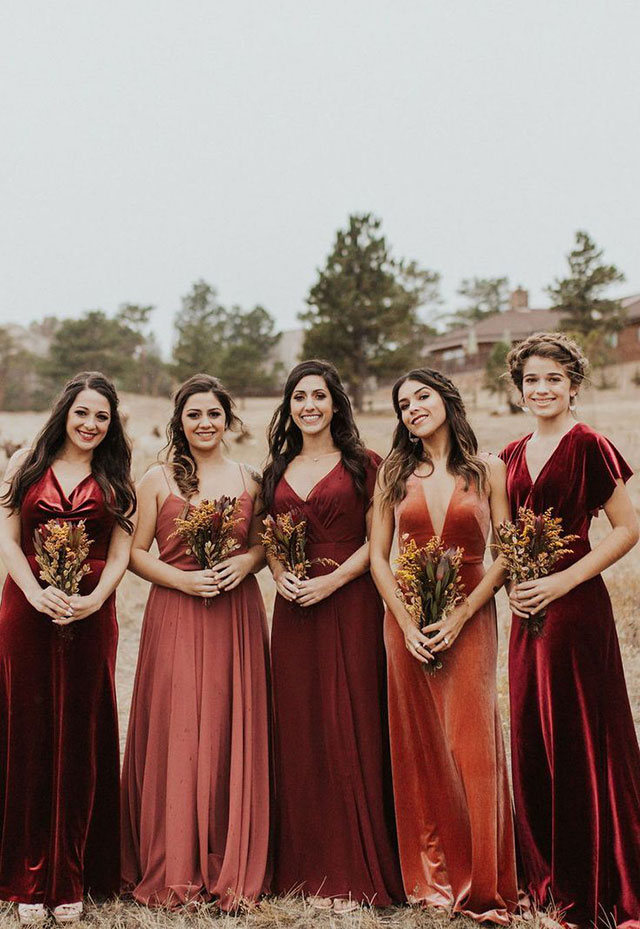 [Photo: Deer Pearl Flowers]
(3) Accentuate your hair with a velvet bow.
If you plan to wear your hair down, consider this: a beautiful velvet bow. It's a perfect accent to a half ponytail and ponytail.
[Photo: Never Not Retro via Etsy]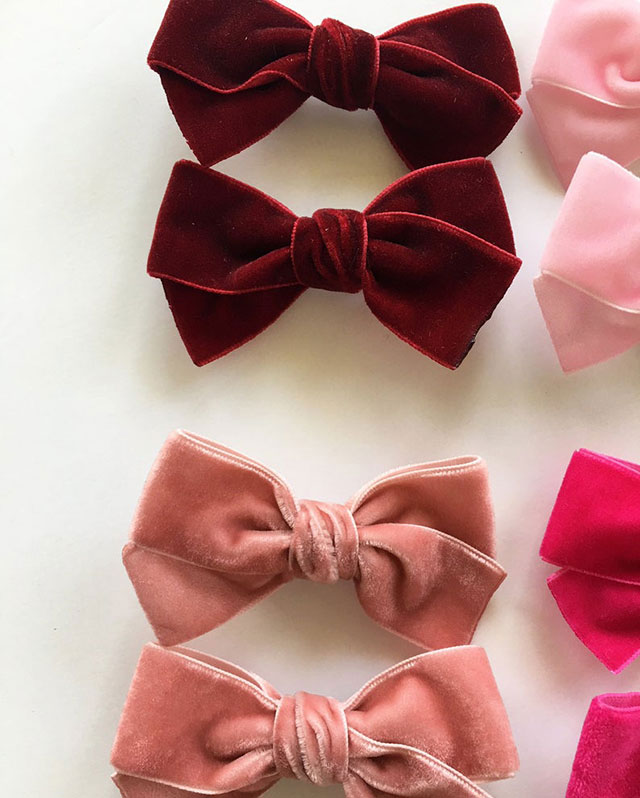 [Photo: Your Day With Jenny via Etsy]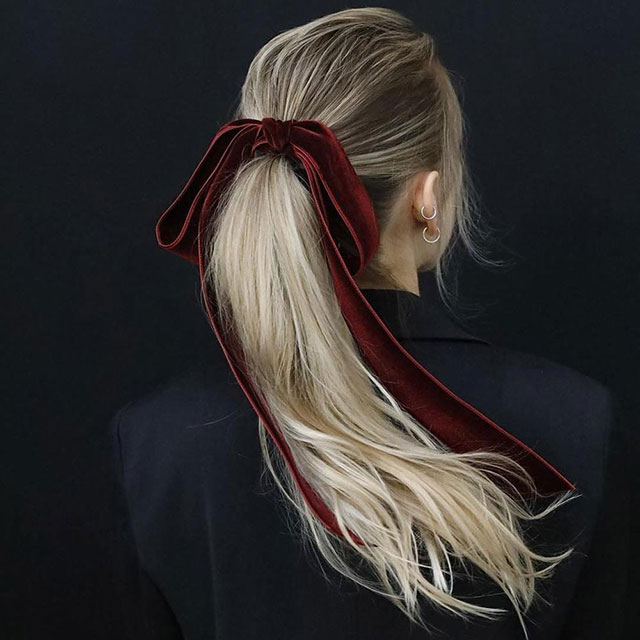 [Photo: Then Let It Be]
(4) House your bands in a pretty velvet ring box.
Don't forget to have a pretty case to hold your precious jewelry–velvet boxes are just what you need! You can get one, or better yet make your own! Here's a quick D.I.Y. velvet ring project you can do!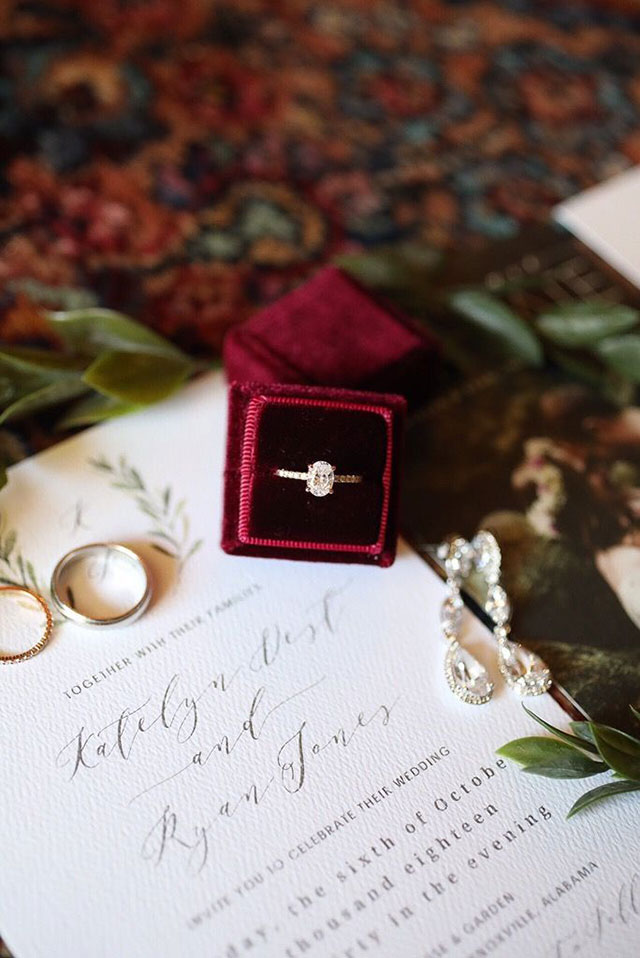 [Photo: Jennifer M Cateer Photography]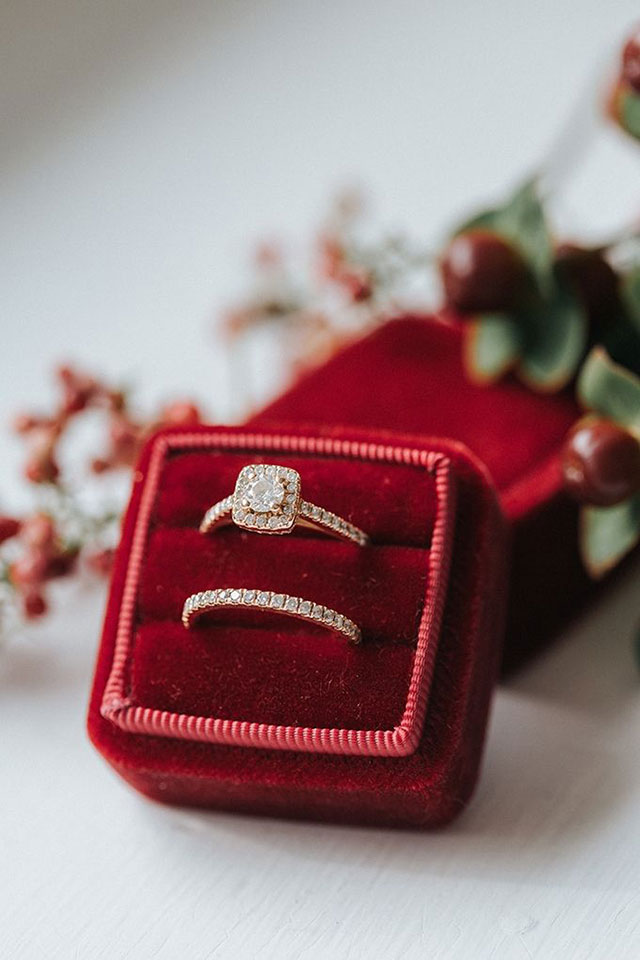 [Photo: Jenna Brianne Photography]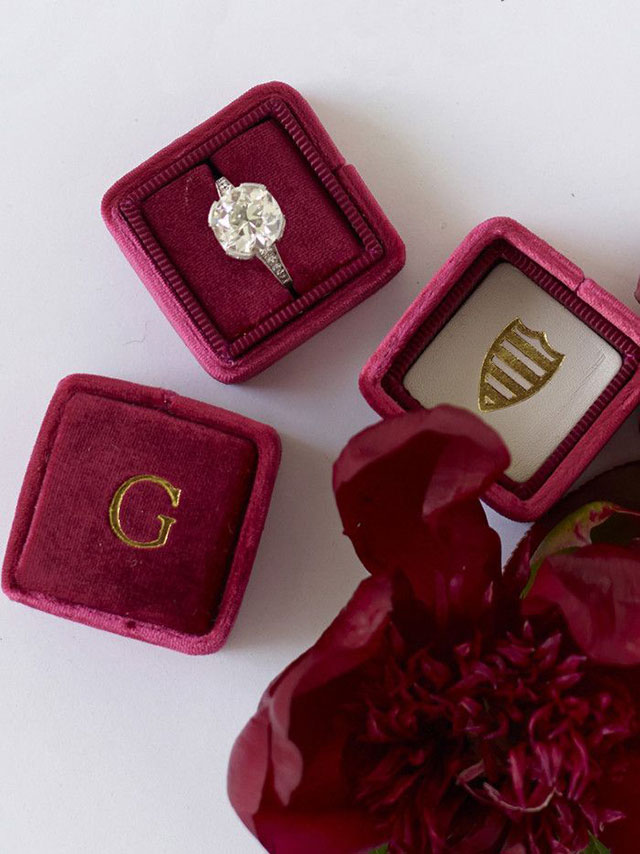 [Photo: The Mrs Box]
(5) Use velvet accents in your banquet.
You can get creative when decorating your banquet venue. Use velvet accent chairs, and velvet table runners. But don't stop there. Ribbons are also accents that you can use for the flowers, place cards, and more!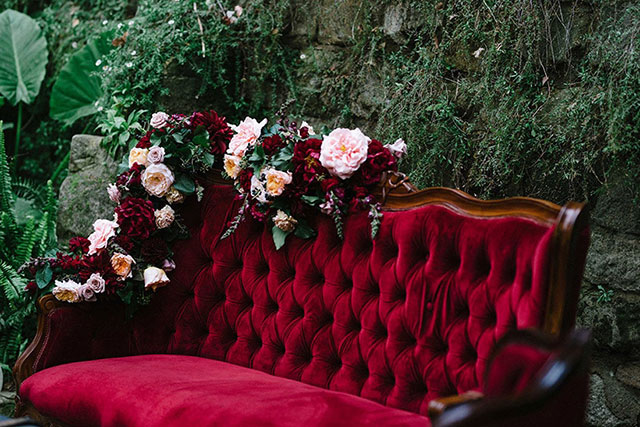 [Photo: Lucinda May Photography]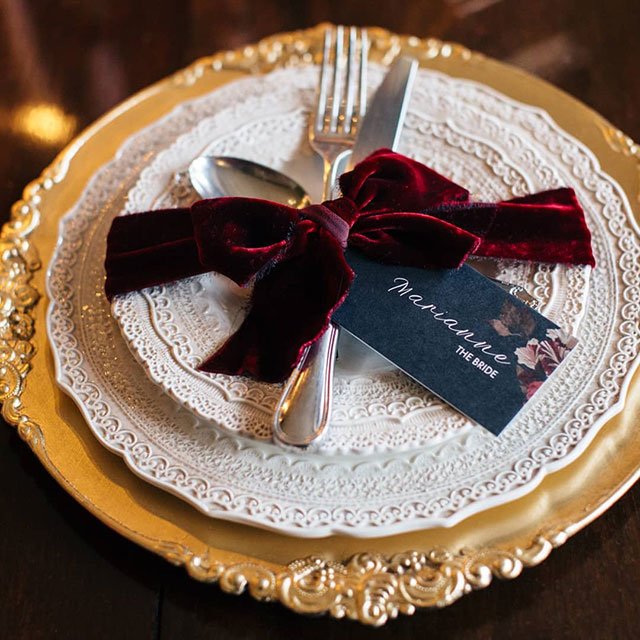 [Photo: Knots and Kisses]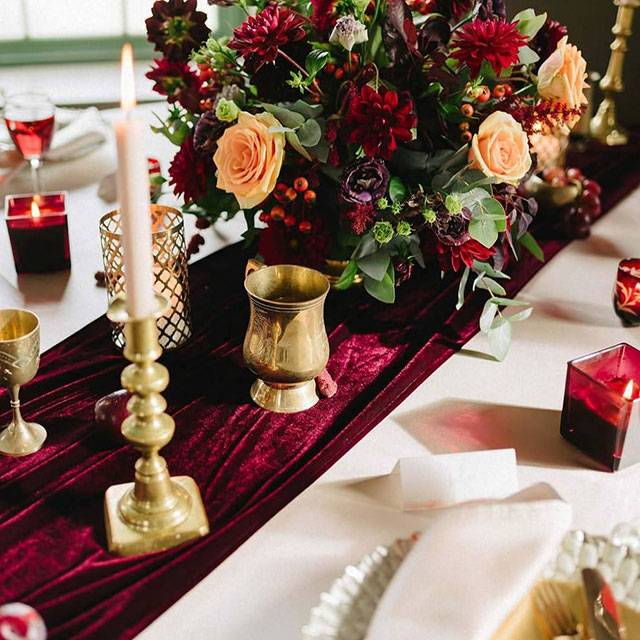 [Photo: Not On the High Street, by Magpie Decor]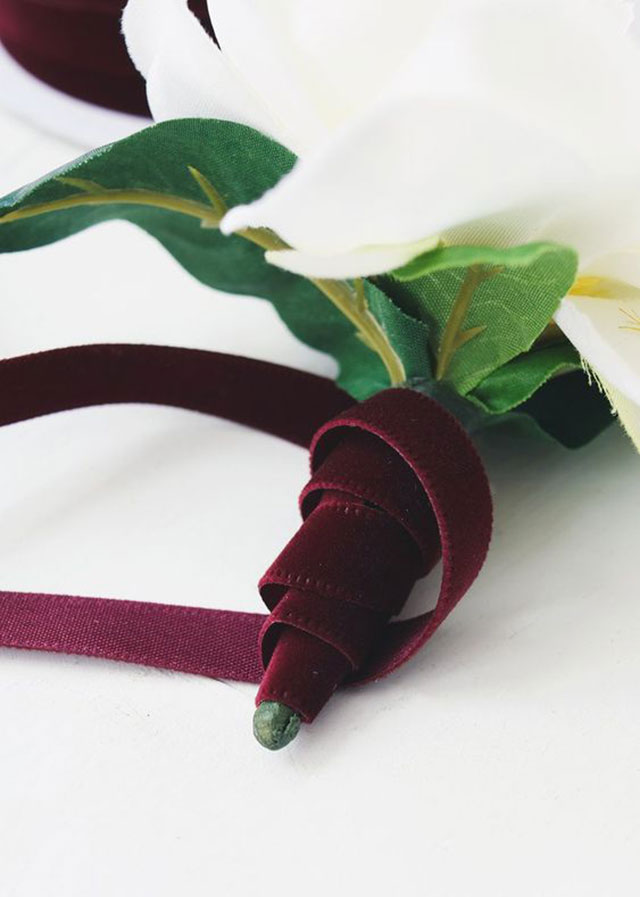 [Photo: Afloral]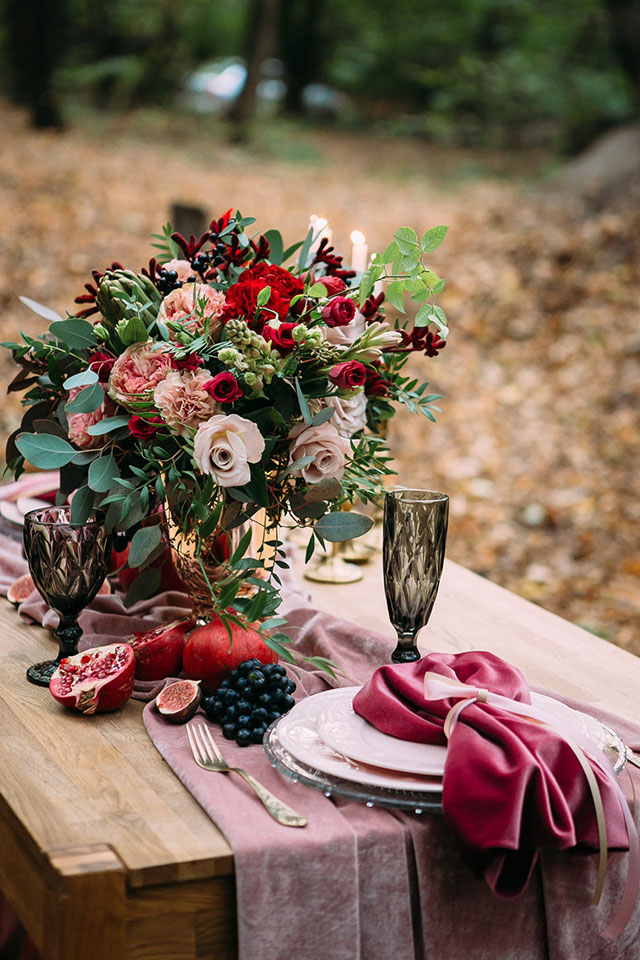 [Photo: Kraftology Studio via Etsy]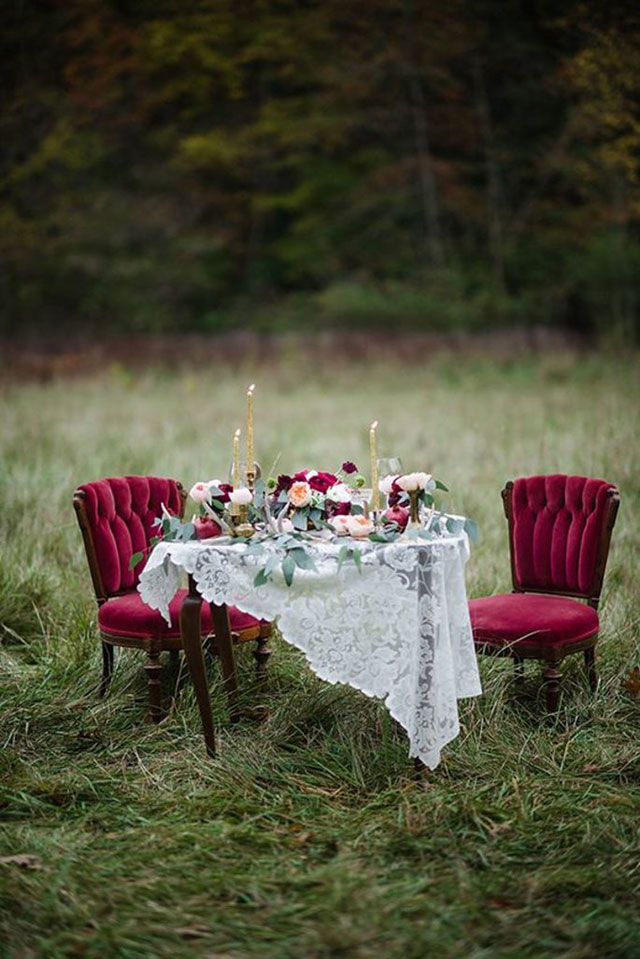 [Photo: Emily Millay Photography]