Many, if not most, brides deem their wedding dress THE most important detail for the wedding day. Naturally, they'd be willing to spend exorbitant amounts of money to have the best dress any one can imagine. If you've been wondering the lengths ladies have gone to create the most exquisite dresses ever for their Big Day, we have the answers right here! Here are 5 of the most expensive (and eye-catching) dresses of all time! If you ask me, I think some of these are extremely lovely–every penny spent was well worth it.
(5) Amal Clooney and George Clooney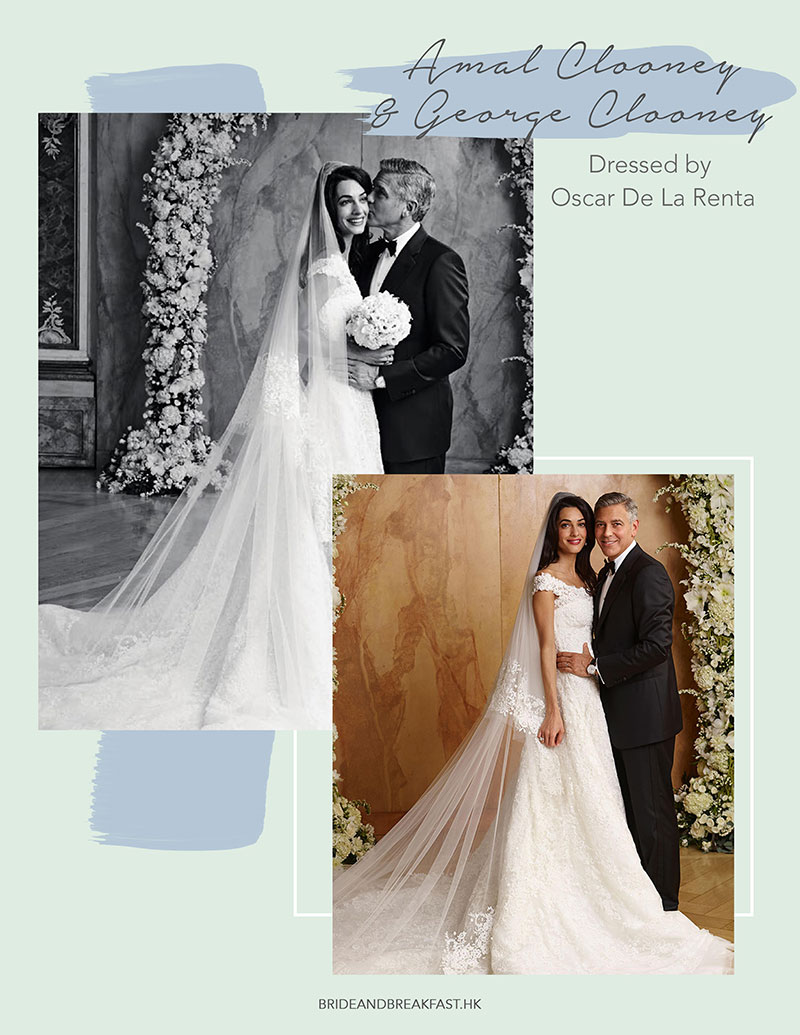 Price estimate: USD 380,000 or HK$ 2.9 million
We were expecting our eyes to be fixated on George Clooney during his wedding day, but instead, our attention was diverted instantly towards Amal's gorgeous wedding dress! Her dreamy off-shoulder dress made by renowned designer Oscar De La Renta was made of fifteen yards of chantilly lace appliqué and was embellished with gorgeous beading an embroidery. Admittedly, this dress stole the whole show!
(4) Kate Middleton and Prince William
Price estimate: USD 400,000 or HK$ 3.1 million
When Kate Middleton got married, the whole world watched as she graced into Prince William's side in a beautiful dress by Sarah Burton. Intricate lacework and a bodice that hugged her tiny waist perfectly made her look effortlessly elegant. And of course, we can't forget the long, flowing train that trailed behind her. What an iconic dress! We're sure this dress will continue to inspired brides even in the years to come.
(3) Victoria Swarovski and Werner Mürz
Price Estimate: USD 1 million or HK$ 7.8 million
If you're the heiress to the Swarovski fortune it's not a surprise if you walk down the aisle in a dazzling wedding gown. Victoria Swarovski donned a sparkling gown made with 500,000 crystals that weighed over 100 pounds! She paired the gown with 26 foot-long, lace-edged veil. Two words best describe this wedding look: elegance and opulence.
(2) A gown designed by Yumi Katsura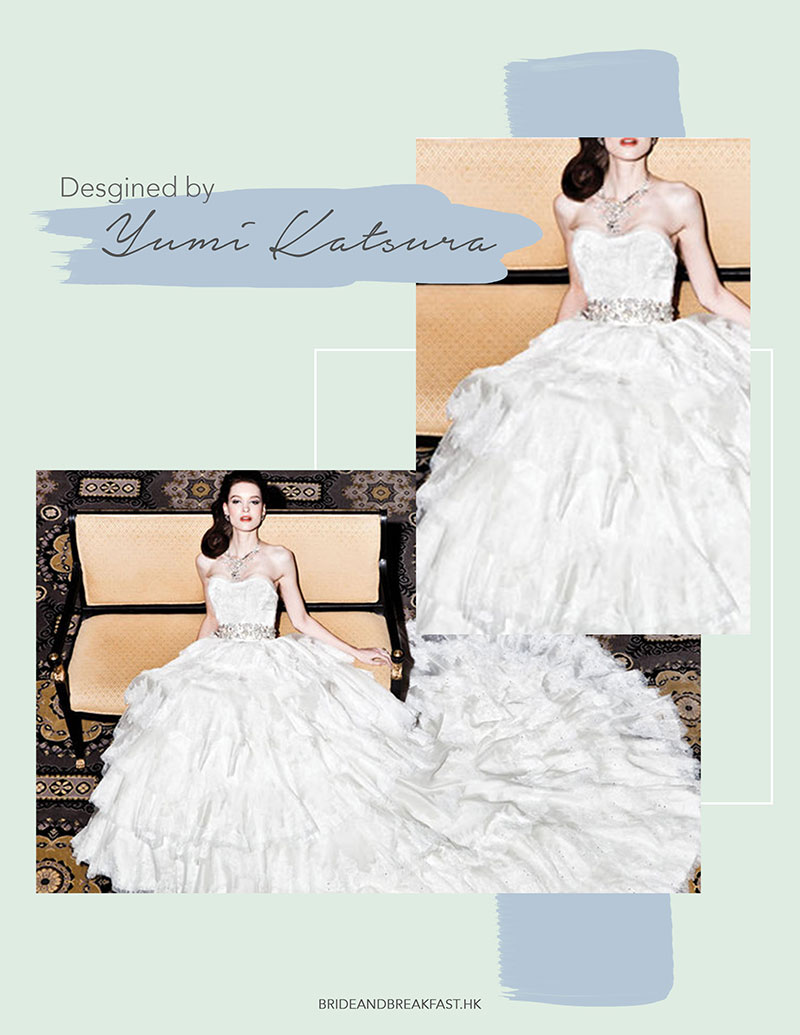 Price Estimate: USD 8.5 million or HK$ 66.3 million
This exquisite dress by Japanese fashion designer, Yumi Katsura has yet to meet its bride. It's made with white gold, the finest silk and satin, and precious gem stones. Not only that, it's also further decorated with hand-stitched embroidery, 1,000 precious pearls, and a rare, 5 karat white gold diamond.  That's not all, the main attraction of the dress is embellished a heart-stopping 8.8 karat green diamond. This dress is, indeed, a scene stealer! With all the details on it, there wan't be a woman on earth who wouldn't want this!
(1) A gown designed by Renee Strauss
Price Estimate: USD 12 million or HK$ 93.6 million
Diamonds are a girl's best friend. Hence, this dress will undeniably be the apple of every single lady's eye as soon as she sees it! This gown by Renee Strauss is made of 150 karats of diamonds and only the finest satins and silks in the world. If you wear this on your wedding day, you'll definitely look and feel like a million bucks–actually 12 million bucks to be exact!
Source: Alux.com