You may not initially realise it, but when planning a wedding, it'll quickly become clear that the cake is perhaps one of the most important parts of the day–it's the star of your dessert bar! And to make things even more exciting, why not do something completely different for and added element of surprise? We sat down with our friends from The Wedding Insurance and they gave us five ideas for a very unique spin on the traditional wedding cake.
Individual Cakes
If you don't mind skipping the traditional cutting the cake part of the reception, this could be the perfect money-saving option for you. Consider individual cakes for each guest, adorned with their names and all sporting individual, intricate designs.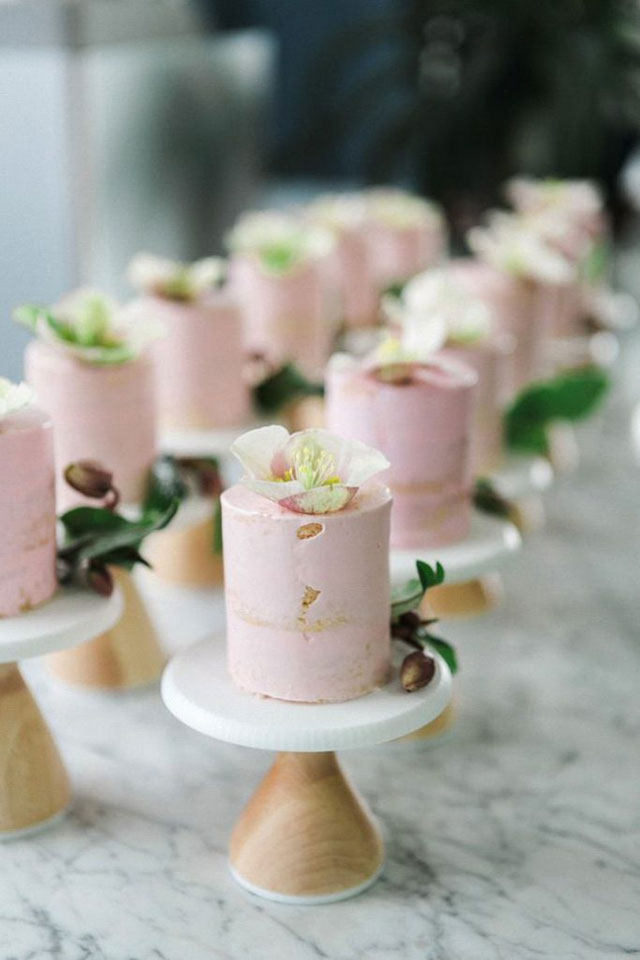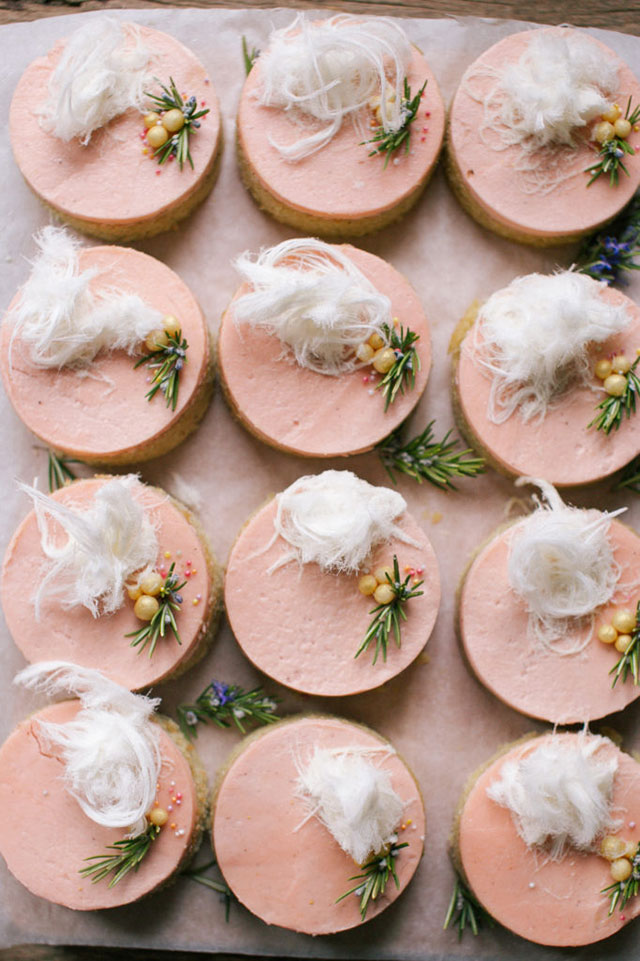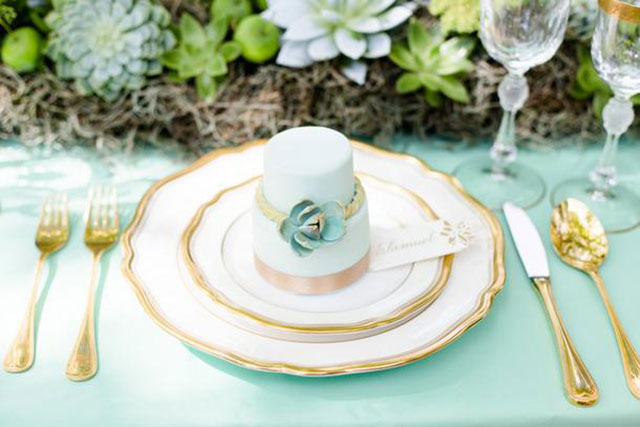 [Photos: Glitter Guide, Local is Lovely, Cakes by Krishanthi]
These cakes can (and perhaps should) of course tie into the theme of your big day. So, if there are hints of pink and cream in the decorations, dress the cakes in pink icing. If you're planning on a dream-like fairytale wedding, adorn the little cakes with edible pearls and sparkly decoration for that extra touch of magic.
Croquembouche
There's no doubt your guests would be sincerely impressed with a magnificent croquembouche. The French dessert is always a spectacle, with creamy profiteroles stacked high upon each other and drizzled with caramel, chocolate, or both–it's your choice.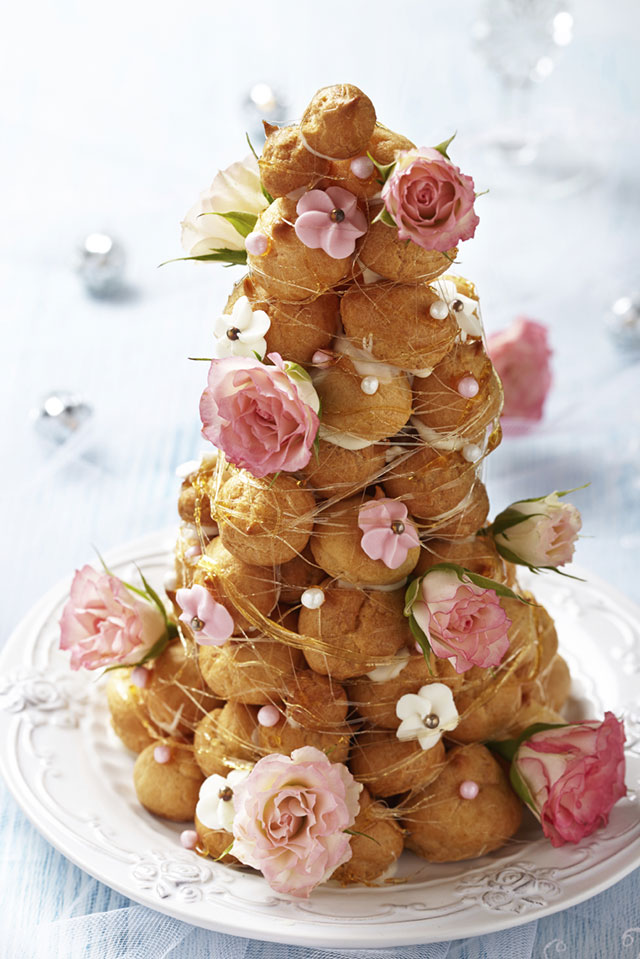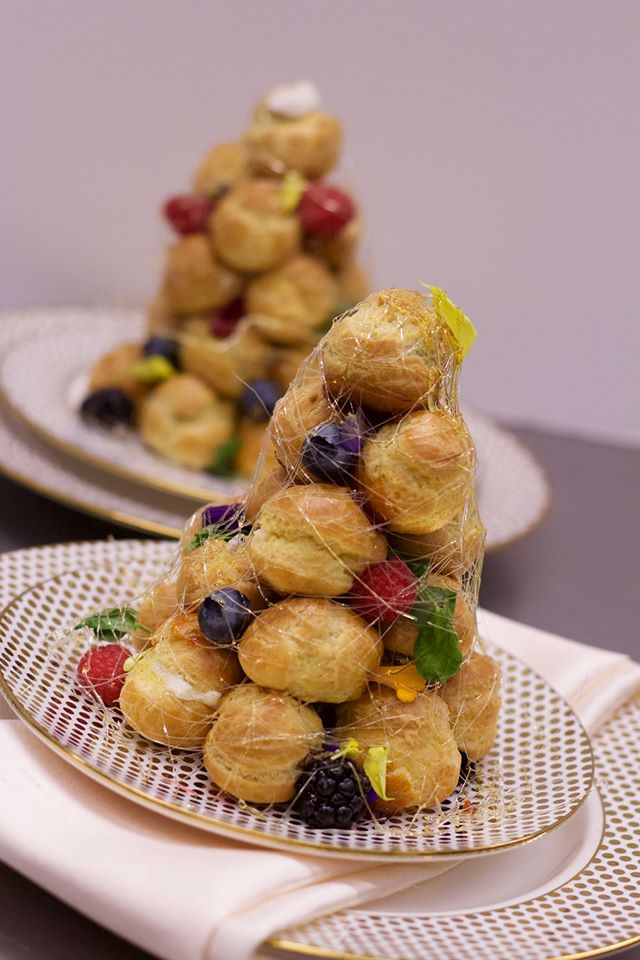 [Photos: Style Me Pretty, Pinterest]
One major benefit of choosing a croquembouche for your big day is that you can still cut it like a cake. And, although it won't cost as much as a traditional cake, it'll make just as big a statement–or perhaps even bigger! You can guarantee it will be the standout of the evening, no wonder so many French weddings opt for this instead of a cake.
Upside-down cake
If you want to make a big statement with your cake without paying a fortune for it, simply get a normal wedding cake and literally flip it on its head. Upside-down chandelier cakes are slowly but surely becoming all the rage with newlyweds because of their low costs yet wondrous appearance.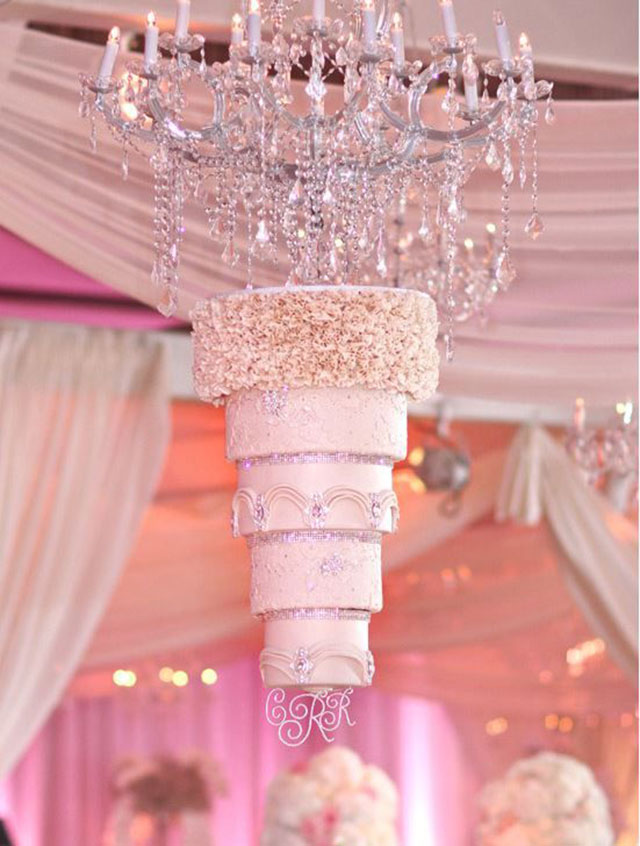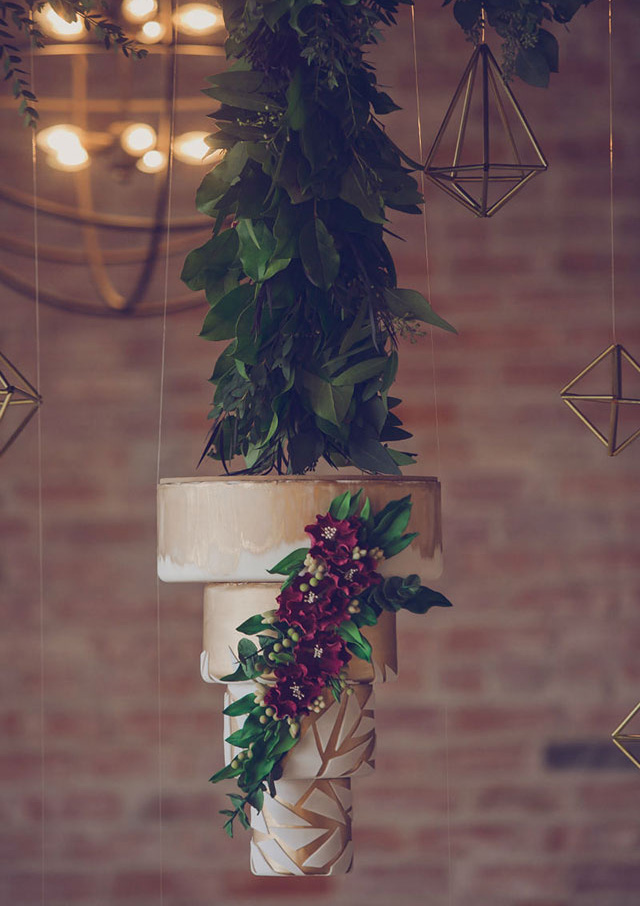 [Photos: Ararujo Photo, Denise Belanger Photography]
There are many tips and tricks that go into an upside-down cake. And you don't need any extravagant designs or layers upon layers for it to look impressive. If you want a cake at half the cost, this is the way to do it–and you'll have guests asking all night, "How did they do it?"
A Cheese Cake
When you hear cheesecake, you're likely thinking of the creamy dessert with a biscuit base. Drop your expectations and consider one of the most unique yet widely desired ideas for a different spin on your wedding cake.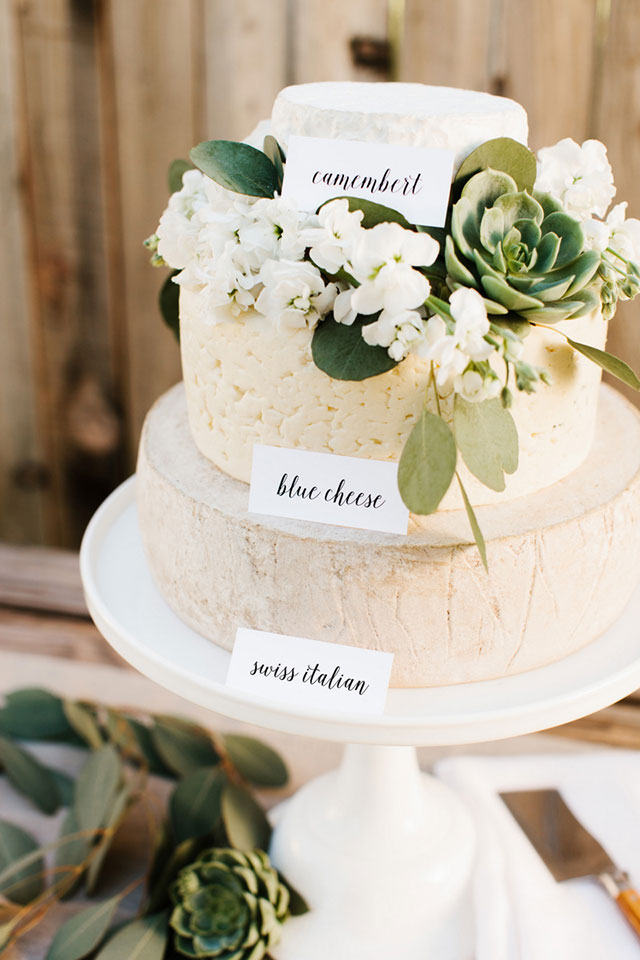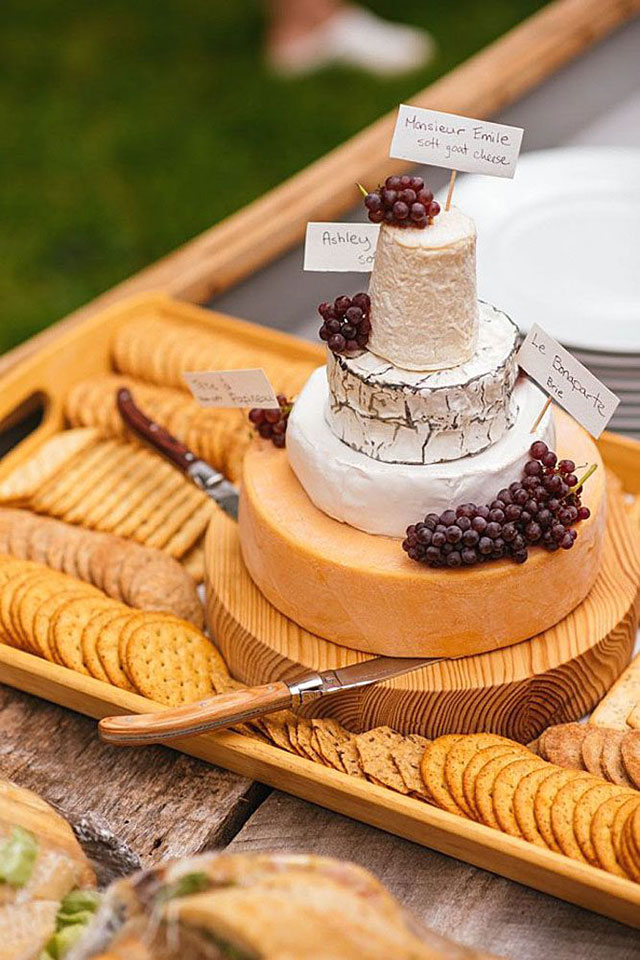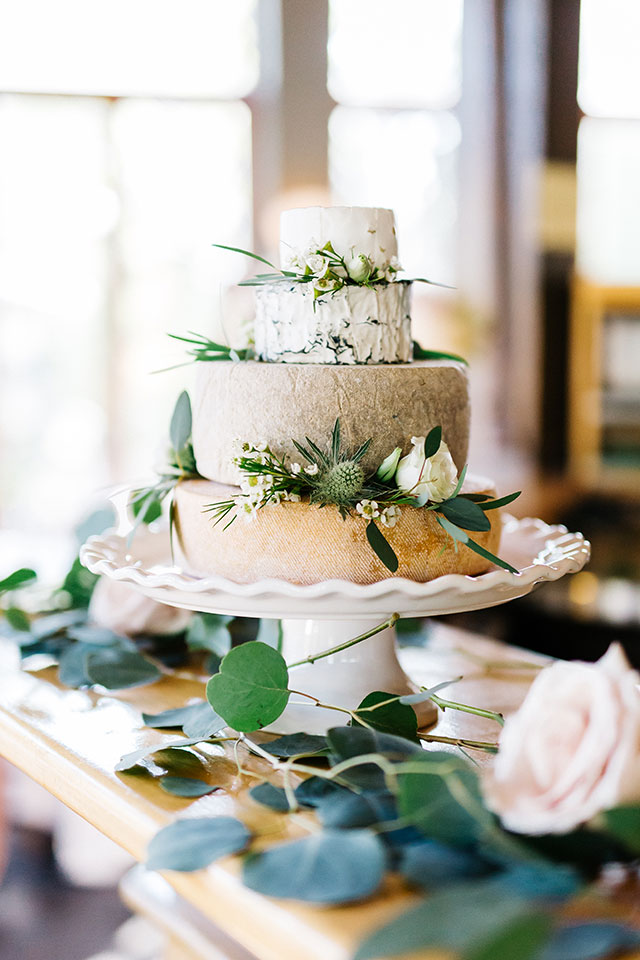 [Photos: Ten22 Studio, TIMCHIN Photography, Stephanie Couture]
A cake with tiered cheese wheels perhaps sounds barbaric on paper, but if you serve it up with a selection of crackers and garnishes, it becomes one of the most wildly popular dessert out there — here's how to get the balance of flavours right. Cheese and biscuits are an incredibly popular dish loved by many, and the opportunity for diversity here in terms of types of cheese is staggering.
Donut Stacks
Sure, you've likely seen a tiered stand of cupcakes at a wedding or two, but have you ever seen a donut stack? Recommended by this blog, it's a similar idea, but using donuts instead–perhaps garnished with a sauce, in a similar vein to a croquembouche. It's the perfect choice if you're the kind of couple that's always seeking uninhibited fun.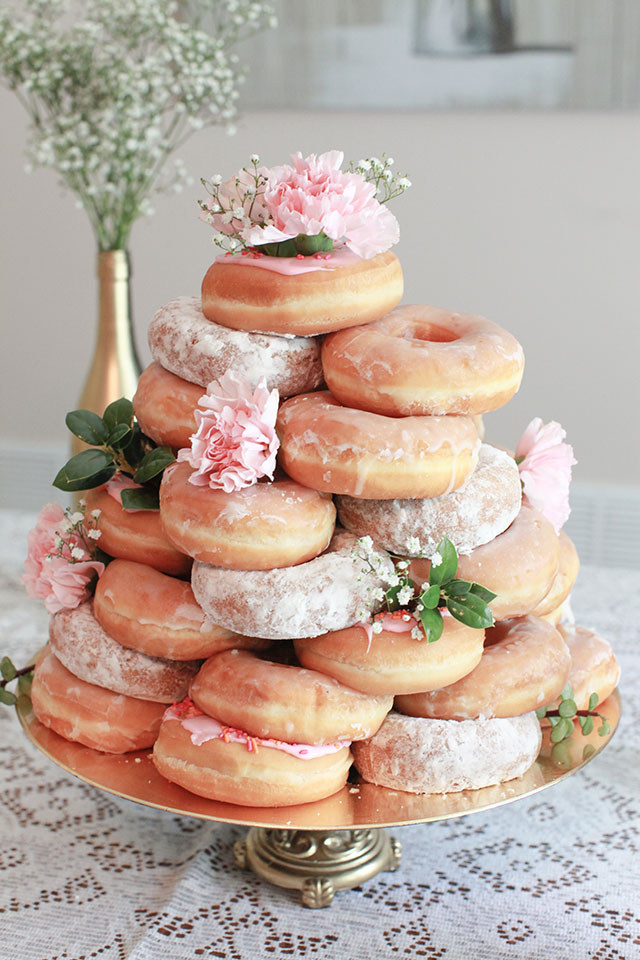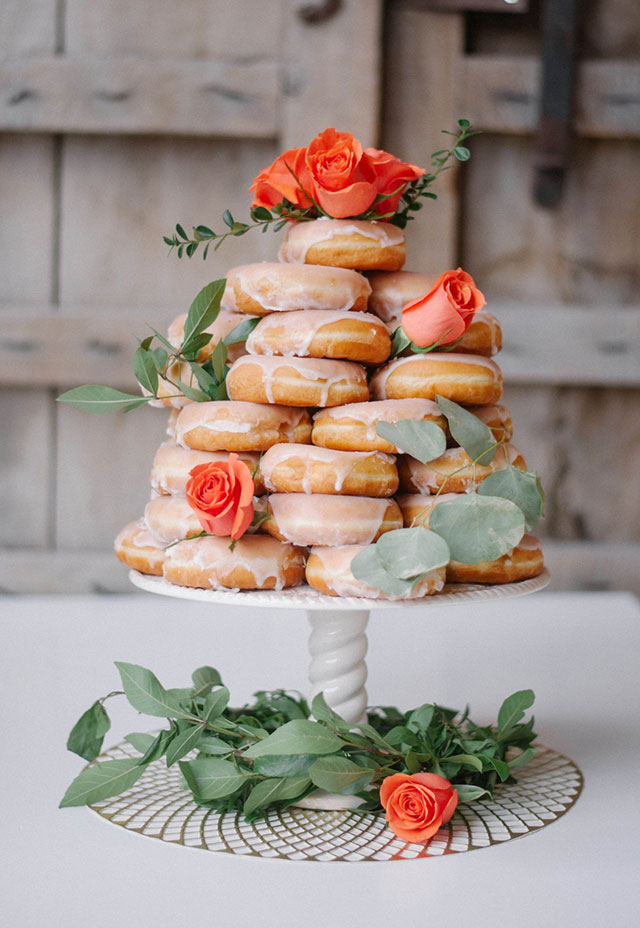 [Photos: Pinterest, LisaAnne Photography, Hi Miss Puff]
Fulfil the desires of your inner child and replace your traditional cake with a donut stack. It'll put a fun and carefree spin on the reception, setting you up for a night full of laughs and joy–and guests will be free to take a donut or two whenever they wish.
Your guests will love the creativity of these cake alternatives! Have you got any unique cake ideas of your own? Feel free to share them below.