Going for a boudoir shoot takes a lot of courage! Many brides-to-be are not comfortable in front of the camera, so doing an intimate photo session can be extremely nerve-wracking. When your nerves get the better of you, it shows on camera, so we highly recommend seeking help and support from friends who have already done boudoir shoots or vendors who are experts at this kind of photography.
If you're nervous about your boudoir shoot, we put together a list of common concerns from brides who are about to do a boudoir shoot and tips to help ease your fears. Read on now to combat those nerves and come to the set feeling extra confident!
My body is far from perfect.
Listen up–No one is perfect! No one has the perfect body either. Instead of worrying about your flaws, embrace your own body! A boudoir shoot is supposed to show your best assets and your photographer will help you capture exactly that. Your photographer will find your best angles and make use of the venue, styling, and props to make sure you look excellent in all your shots. Trust in your team and let them help you shine.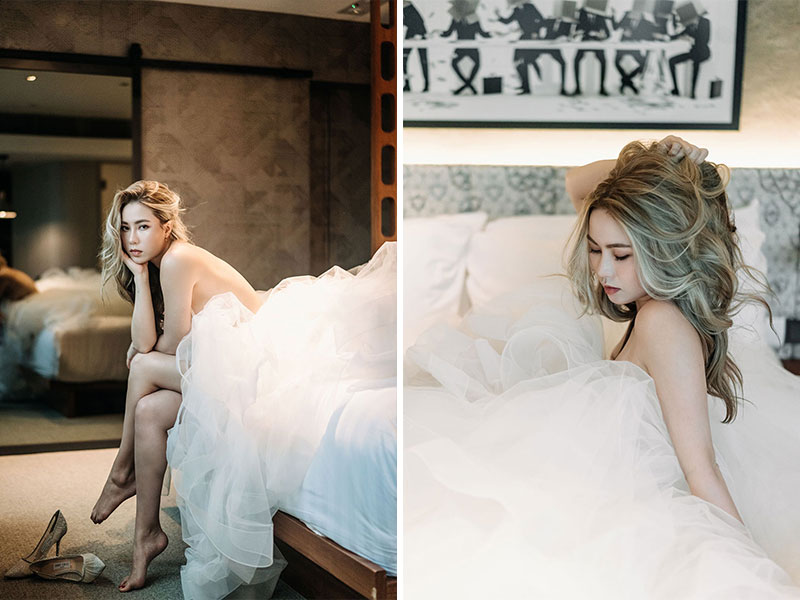 [From: Laiza's Romantic Indoor Portrait Session at OVOLO Hotels / Photos: Jude Tsang]
My photos might be too sexy.
Boudoir is totally different from porn! It's sexy but stylish, and the goal is to show your inner femininity, not over expose your body. In fact, you can choose how much skin you want to reveal and wear only what you're comfortable with. If you're not comfortable wearing lingerie, there are other options that you can work with. We talk about this more in the next points. Remember that if you are unsure, feel free to discuss your concerns with your photographer and makeup artist. We are sure they will be happy to help.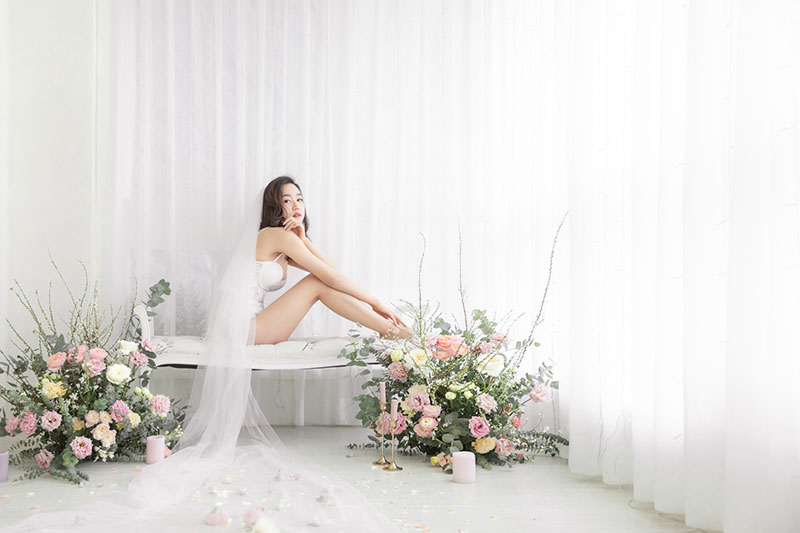 [From: This Blooming Beauty Had a Very Romantic Boudoir Shoot / Photos: Ching W Photography]
I need help with what should I wear and what props do I need.
You can choose outfits that you are comfortable with. You can pick one to two sets of lingerie and a robe. But if you're a little conservative, you can go for a boyfriend shirt. Hire a photographer and makeup artist who understand your needs and can help you with your attire and props. We suggest that you prepare some flowers and candles, especially if you are doing an indoor shoot. These simple props can really help boost the look and mood of your shoot a lot.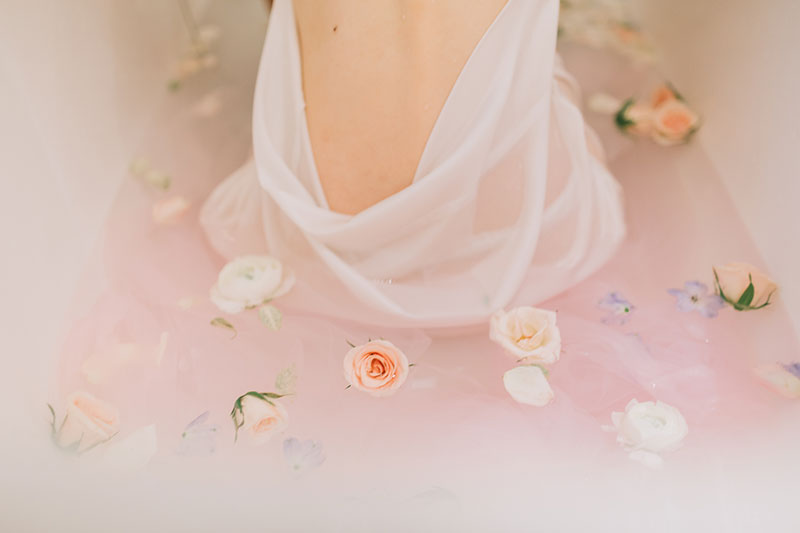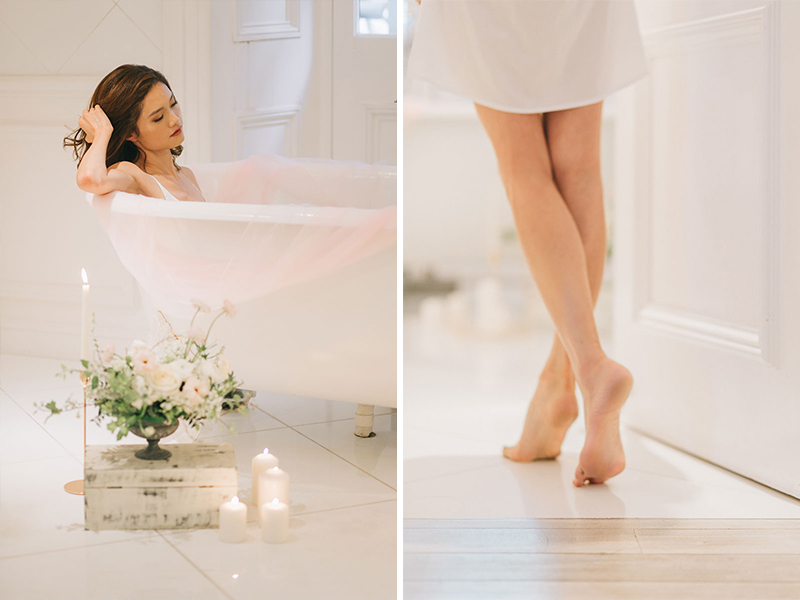 [From: This Bride-to-Be Took Dreamy Portraits During Her Indoor Boudoir Shoot / Photos: Tammy Shun Photography]
I don't know how to pose.
Some brides struggle for their engagement shoot and even their own wedding, what more for a boudoir shoot? This is a common struggle, so don't feel ashamed or shy about it! Express your worries to your photographer and trust him or her. Your photographer will direct and guide you all throughout the shoot. To ease the tension, listen to some music, or drink a glass of wine. These are a few tips that will help you relax and look more natural in front of the camera.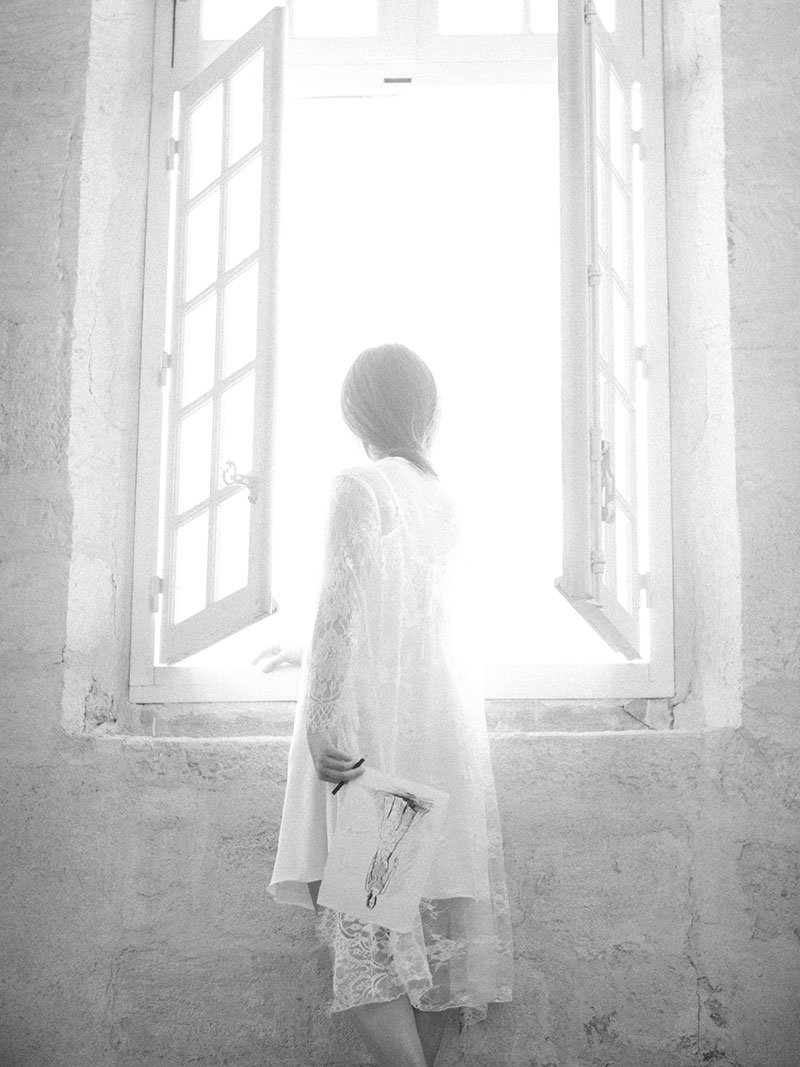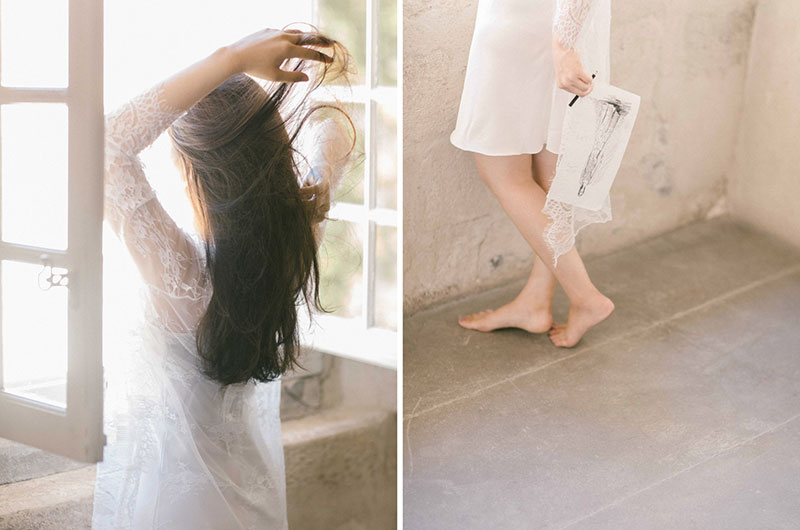 [From: A Dreamy and Captivating Boudoir in Provence / Photos: Lukas Chan Photo Lab]
I want to shoot in a place I'm comfortable in.
Of course, you should only shoot in a place where you are 100% comfortable. Since most Hong Kong brides are shy, indoor venues are the go-to placers for boudoir shoots–shooting in a hotel or studio is common. If you still don't feel confident with these options, you can shoot in your home. Dress up your bedroom and bathroom for the shoot!
If you are confident, you can consider going outdoors. You can consider remote beaches that don't have a lot of visitors. You can shoot quickly–maybe even just 10 mins for the sexiest–looks then put your robes back on.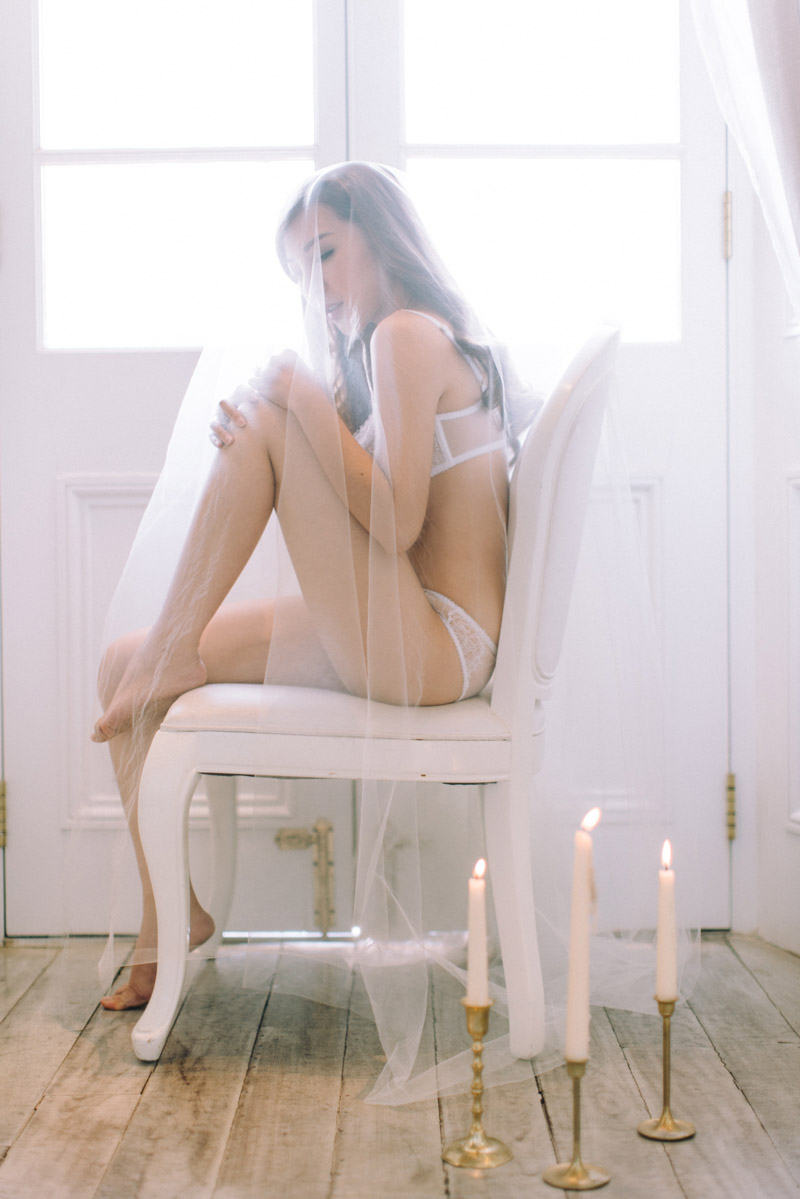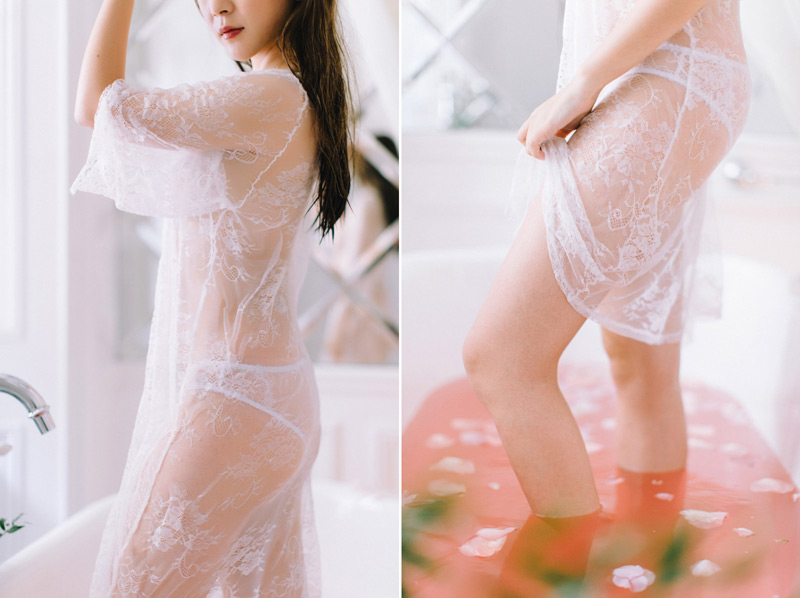 [From: An Intimate Boudoir Session for Husband-to-be / Photos: Sophia Kwan]
If you're prepping for your boudoir shoot, we hope this article gives you more confidence! And if you haven't decided, now is the best time. You're determined to stay fit and look your best for your wedding, so show off your beauty now through a boudoir shoot. Go for it, ladies!