When it comes to wedding dresses, I like to look at the details. To me, these small things are what really add character to a dress. It also shows the craftsmanship and creativity of its maker–traits that really define the designer. Today, Tadashi Shoji's Bridal Spring 2018 Collection will show us three beautiful accents that make weddings gowns extra elegant. I love how these simple additions really transform these dresses into works of art. Take a closer look now and see the magic of these three design accents!
(1) Off Shoulder Lines
I find this extra feminine–the way the fabric drops mid-arm and how the down sloping lines emphasize the shoulders and collarbone. An accent like this immediately turns the bearer into a beauty.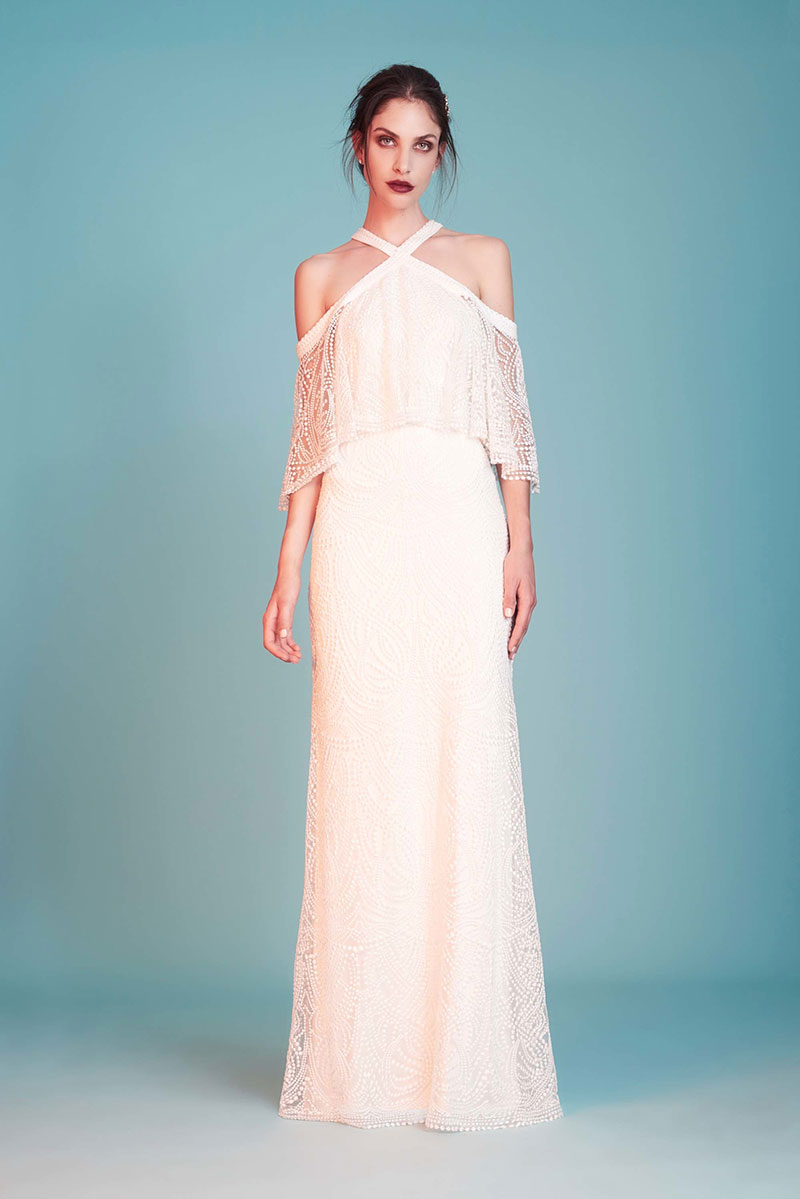 (2) Lace Sleeves
If you need to cover up a bit, I like the idea of lace sleeves. They give ample coverage but still have that stylish touch. Whether they're long or short, lace sleeves make classy accents to any wedding gown.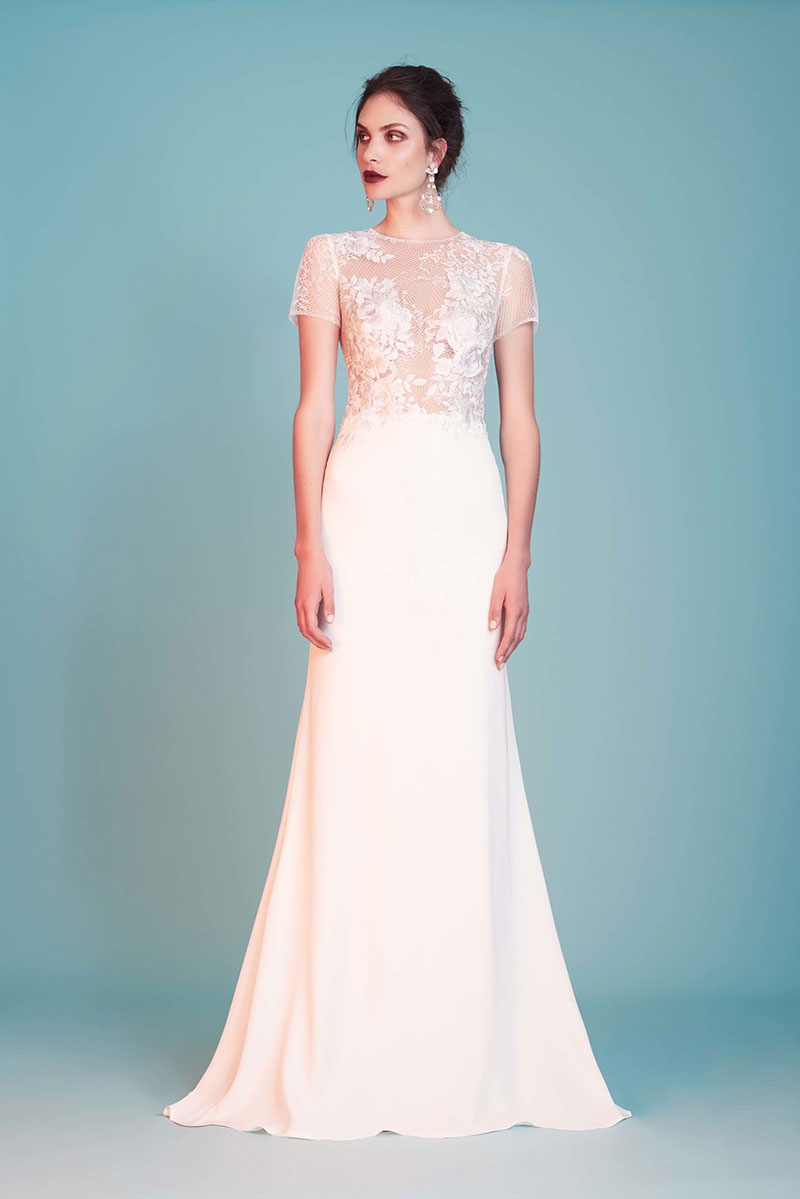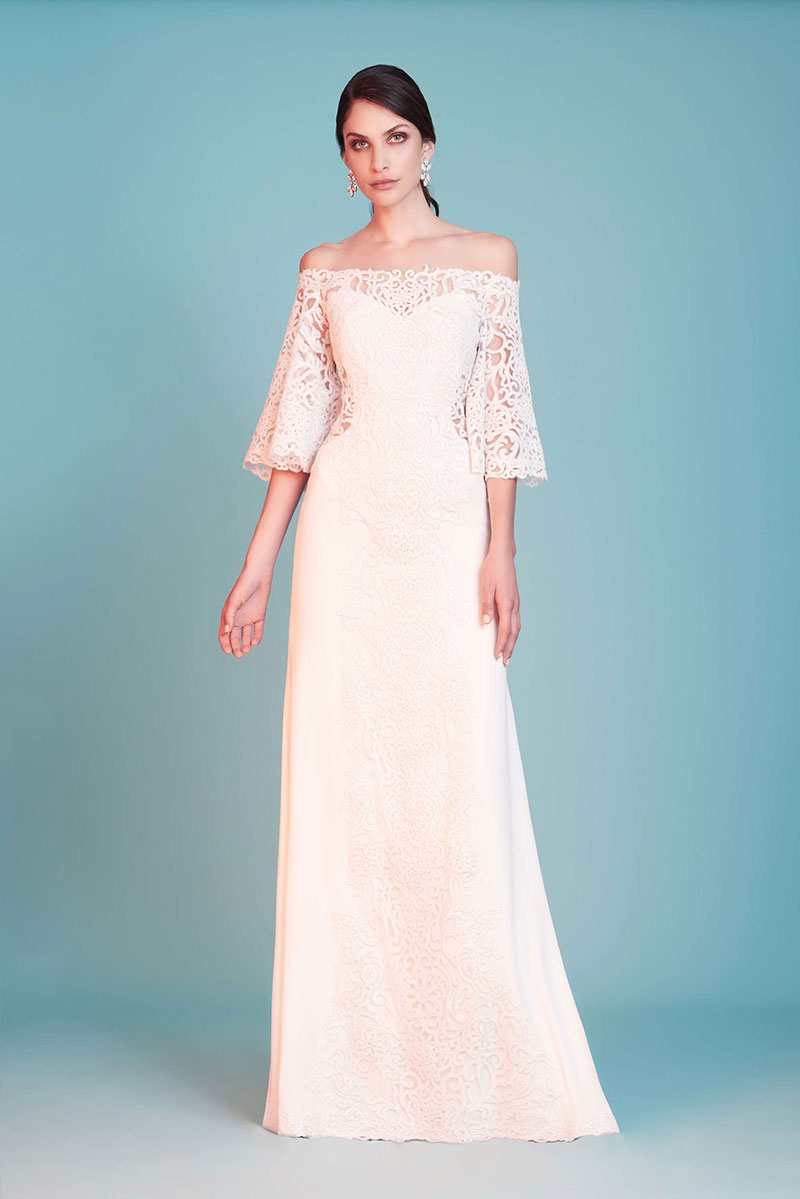 (3) Embellished High Necklines
A high neckline with lace or appliqué embellishments is also a beautiful accent you can consider. It further enhances a graceful neck and looks stunning when the embellishments crawl across the body.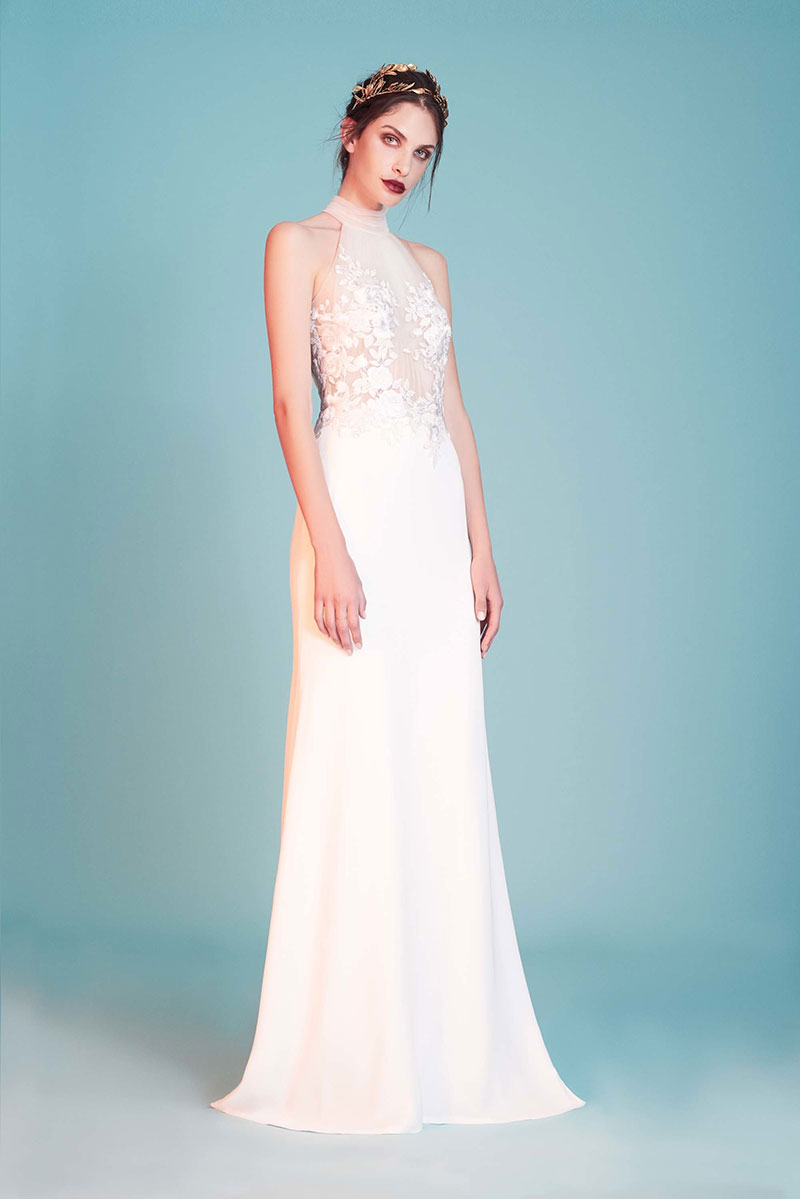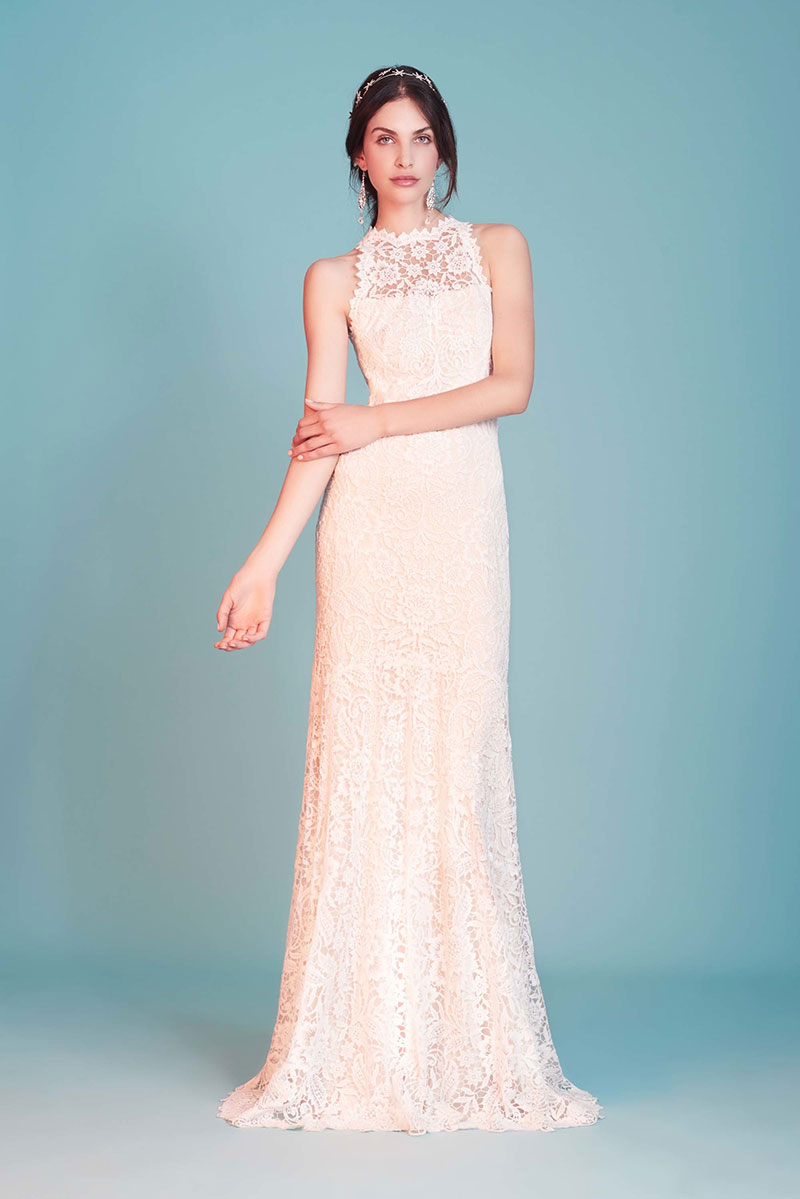 Designer: Tadashi Shoji